Heritage Bank, LCFE explore opportunities in commodities ecosystem to support CBN's $200bn FX repatriation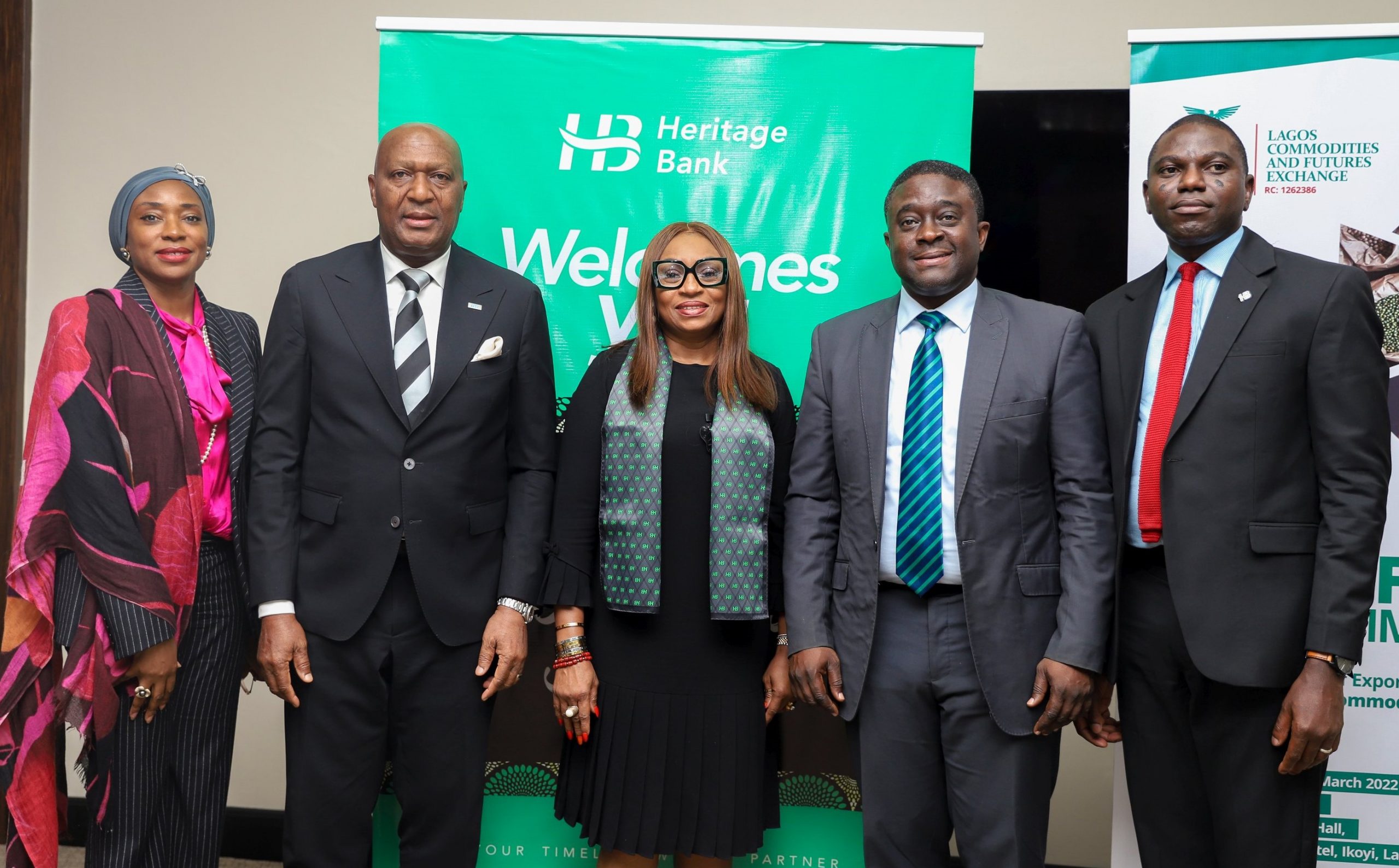 Heritage Bank Plc, Lagos Commodities and Futures Exchange (LCFE) and other participating financial institutions explored opportunities on export revenue from the Commodities Ecosystem as part of its supports to the Central Bank of Nigeria's (CBN) to raise $200billion in foreign exchange repatriation from the non-oil exports over the next three to five years.
At a breakfast meeting organised by LCFE with bankers, tagged, "The CBN RT200 FX Programme: And Potential of Export Revenue from the Commodities Ecosystem," had in attendance representatives from Heritage Bank, FSDH, Agvest Limited, Novo Merchant Bank amongst others.
Speaking on the opportunities for financial institutions in the CBN RT200 FX Programme, Olugbenga Awe, Divisional Head, Agribusiness, Natural Resources & Project Development, Heritage Bank stated that the promotion of investment in commodities ecosystem by financial institutions in partnership with LCFE in its various assets traded in Agric commodities, energy and solid minerals would increase liquidity support from local commodity exportation to boost the race for the $200billion in FX repatriation and reduce the pressure on exchange rate.
Meanwhile, he identified challenges expediently needed to be addressed which may likely hinder financial institution's efforts on supporting the commodities ecosystem to drive the CBN's RT200 FX target, such as inadequate export finance resources, lack of dependable source of local product prices, risk of haulage to bad roads amongst others.
Awe explained that to significantly boost local production of exportable commodities and drastically reduce the country's dependence of oil revenue, financial institutions must play the role of market markers to the Commodity Exchange (COMEX), thereby bringing liquidity to the Exchange.
According to him, with COMEX as a risk mitigation platform, there is need for the Warehouse (WR) finance structure to be registered with LCFE and the collateral management in place, which is within the parameters set by banks.
He further explained that banks must actively participate in crop receipts, liaise with its brokers to develop the value chain around a well market structure warehouse receipts systems (WRS). This, he said would help stimulate demand amongst players from the aggregators, off takers for standardized contracts that help deepen the value chain while providing financing that increased volumes traded.
Awe, however, reiterated that promoting investment in commodities ecosystem via structured WR finance would bring about value addition to commodities with the help to moderate  the prices, as the expected increase in demand would increase revenue export and make deposit money banks self-sufficient in meeting the FX needs of their customers.
Awe, who enumerated how financial institutions can partner with commodity exchange especially LCFE to deepen their foot prints in various asset classes traded by LCFE, also referenced what Heritage Bank is doing in the Wheat Value Chain together with CBN investing N40billion, which will scale up wheat production during harvest season.
According to him, whatever can be achieved in wheat can be replicated across various value chain in rice, maize, others and ensuring that there is link to the commodity exchange.
MD of LCFE, Akin Akeredolu-Ale, who commended Heritage Bank for its sterling efforts in deepening its footprints in agrobusiness, called on banks and other organisations to take advantage of the catalytic and transformational approach to support CBN RT200 FX initiative.
He stressed that to achieve the target, there was need for creation and registration of Bank Commodity Desks with LCFE and Central Securities Clearing System (CSCS).
He noted that the stakeholders' structure in financing the commodities ecosystem include Commodity Exchange, Commercial Banks, Non-Interest Banking, Merchant Bank.
Akeredolu-Ale, who decried that Nigerian economy was still import driven and depended largely on export of petroleum to meet FX earnings, revealed that LCFE has lined up products such as commodity instrument, commodity backed notes, Exchange traded funds, Commodity Spot Contracts amongst others as a bumper for driving huge export revenue from commodities ecosystem to fast track the actualisation of $200billion in FX repatriation.
Contempt: Again, court commits EFCC boss, Abdulrasheed Bawa, to prison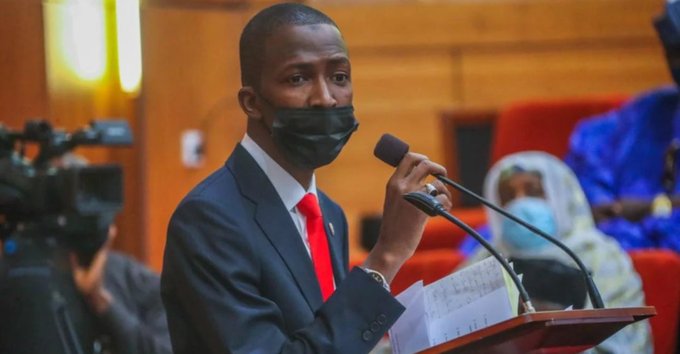 The Chairman of the Economic and Financial Crimes Commission, Abdulrasheed Bawa, has been committed to prison for allegedly disobeying court order.
The court also directed the Inspector-General of Police, Usman Baba, to effect Bawa's arrest and remand him in Kuje prison for the next 14 days until he purges himself of the contempt.
Justice R.O. Ayoola of the Kogi State High Court, in his judgement on Monday, granted the application for committal to prison of the EFCC chairman for disobeying a court ruling delivered on November 30, 2022, wherein the EFCC chairman was directed to produce the applicant in the case, Ali Bello.
Ali Bello had dragged Bawa to court for arresting and detaining him illegally, with the court ruling in his favour, only for the EFCC to arraign him for alleged money laundering three days after the ruling.
The EFCC's applications for setting aside and stay of execution of the ruling were refused for want of merit.
The Court had, in Form 49, Order IX, Rule 13, marked, "HCL/697M/2022" and titled, "Notice to Show Cause Why Order of Committal Should not be Made," asked the EFCC Chairman to appear before it on January 18, 2022 to explain why he should not be jailed for flouting the order given on December 12, 2022 in a case filed by Ali Bello against the EFCC and Bawa, as the 1st and 2nd respondents, respectively.
The court ordered that the EFCC and Bawa be served the motion of notice together with Form 49 by substituted means.
The court had declared the arrest and detention of the applicant in the face of a subsisting court order made by a court of competent jurisdiction and without a warrant of arrest "or being informed of the offence for which he was arrested" as unlawful, unconstitutional, and in contravention of the personal liberty and dignity of human person guaranteed under Chapter IV of the Constitution of the Federal Republic of Nigeria 1999 (as amended).
The court had also ordered the respondents to tender an apology to the applicant in a national newspaper and awarded N10 million compensation for him.
Fidelity grows profit to N52 billion for FY 2022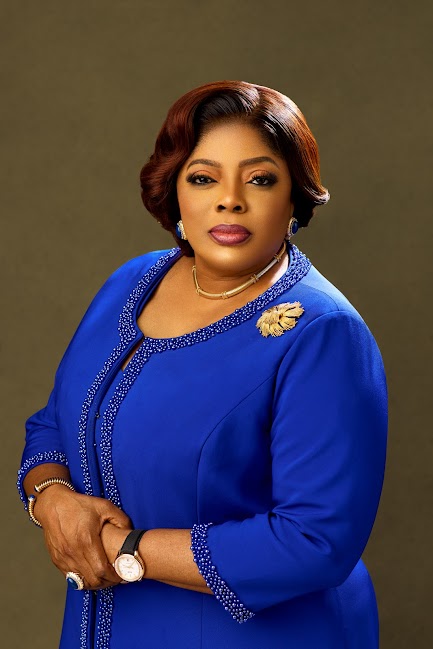 Fidelity Bank Plc has announced an impressive growth in Profit Before Tax to N52 bn for the Full Year 2022. This was made known in the Bank's unaudited statement of account presented to the Nigerian Exchange (NGX) on Wednesday, 31 January 2023.
According to the regulatory filing, the bank grew Gross Earnings by 33.9% to N335.897 billion (from N250.774 billion in FY 2021) and Net Interest Income by 61.1% to N152.813 billion (from N94.877 billion in FY 2021) leading to a Profit After Tax of N47.163billion for FY 2022 (from N35.579billion in FY 2021).
Similarly, Total Assets for the Bank now stand at N3.999trillion (from N3.289trillion in FY 2021) and Deposit from Customers is now at N2.591trillion (from N2.024trillion in FY 2021).
Analysts posit that this is yet another strong showing for the tier-one bank having sustained impressive performance year-on-year even in the face of the headwinds in the economy. Despite growing its Gross Earnings at an impressive rate, the bank has managed to record one of the lowest Non-Performing Loans (NPL) ratios in the Nigerian banking industry, for instance.
Petition signatures to Emefiele over new naira hit 1653..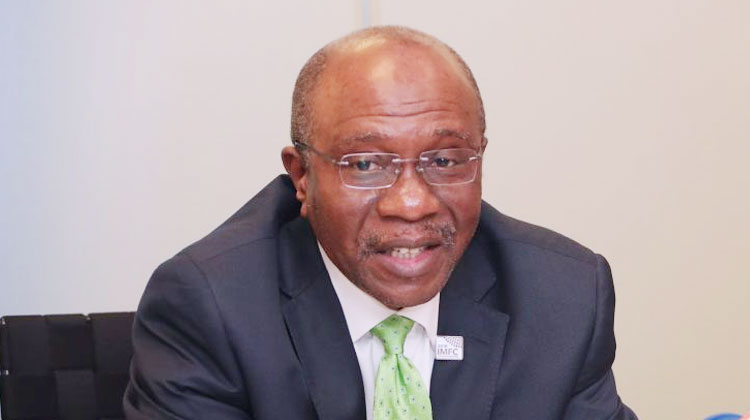 Petition signatures to Emefiele over new naira hit 1653
Following the crisis over the non-availability of the redesigned N100, N200, N500 and N1000, over 1653 Nigerians have petitioned the Central Bank Governor, Mr Godwin Emefiele, to end what they termed 'hardship' on the citizens.
The petition, hoisted on the global change website, change.org, which was started on Friday, garnered over 1653 signatures on Saturday.
As of the time of filing this report, many bank customers have yet to access the new notes as many automated teller machines are either not dispensing cash or completely shut down because of the crowd.
Protests have erupted over the situation in some parts of the country and some banks vandalised by hoodlums, demanding access to their money lodged in several accounts.
There have also been controversial videos showing bank officials sabotaging the process by hiding the new notes behind old ones in vaults.
The President, Major General Muhammadu Buhari (retd.), has requested seven days from Nigerians to fix the mess.
Part of the petition stated, "The recent shortage of physical cash in Nigeria has caused major untold hardship to Nigerians. People are spending hours in long lines at banks just to withdraw cash, and many are forced to rely more on digital transactions which tend to be unreliable due to poor bank networks.
POS operators also charge outrageous amounts; as much as N1000 for a N10,000 withdrawal. The Central Bank of Nigeria has stated that the shortage is temporary, but it is causing serious disruption to the daily lives of many Nigerians.
"We call on the government, stakeholders, law enforcement agencies and the CBN to take urgent action to address the cash shortage crisis in Nigeria. We demand that the CBN increase the distribution of physical cash to meet the demand, and also any POS operator found charging outrageous amounts for withdrawal should be arrested.''
Meanwhile, the National Association of Nigerian Students has expressed displeasure over the issue, noting that the process was not only ill-timed but also not well thought out.
Speaking to Sunday PUNCH during a telephone interview on Friday, National Vice President (External Affairs), Akinteye Afeez-Babatunde, said, "The whole situation is crazy. We are tired. Students are crying and complaining. They can't get cash. The leaders have confirmed to us that they don't care for the people. The policy is fine but the process to get it done is to the detriment of our own lives as Nigerians. Our day-to-day activities have been disrupted. Nigerians are suffering.'