Heirs Oil & Gas (HHOG) Reiterates Commitment to Global ESG Best Practices
Doubles gas production capacity of OML 17 while upholding ESG commitments
Heirs Oil & Gas, Africa's integrated energy company has reaffirmed its commitment to both national and global environmental, sustainability and governance (ESG) best practices in view of its upcoming operational 1-year anniversary. An important aspect of this commitment is the elimination of routine flaring from HHOGs OML 17 by 2025, in compliance with the Nigerian Government's routine Flare Reduction/Elimination goal and global greenhouse gas reduction initiatives.
The CEO, Heirs Oil & Gas, Osa Igiehon, in a comment, laid out the steps being taken by the organisation to ensure the implementation of the plans to meet the commitment.
"Decades of underinvestment in the asset cannot be corrected in a few months, since taking over the asset, we have been working arduously on this objective with the execution of flare reduction projects such as follows: AGG (Associated Gas Gathering) compressor uptime improvement, Facility upgrades, provision of gas gathering solutions and Facility off-gas utilisation initiatives," he stated.
In line with the set objectives, since the acquisition, HHOG have more than doubled the gas production capacity of OML-17 from 50 to 120 mmscfd within the short period we have operated this asset. All this gas goes into the eastern Nigeria domestic gas market to enhance power generation and create the much-needed feedstock for gas-based industries, sustaining & creating jobs and improving lives.
On the social front, HHOG continues to make meaningful contributions towards improving the livelihoods of Africans. We believe that understanding and addressing the interests of our host communities is critical for achieving success in our operations. We continuously seek opportunities to create a positive impact through community infrastructure development and empowerment initiatives.
As a leading indigenous operator, HHOG remains committed to making a positive impact in Nigeria, Africa, and the world at large.
Tingo Media CEO Agbonwaneten to bury mum in PH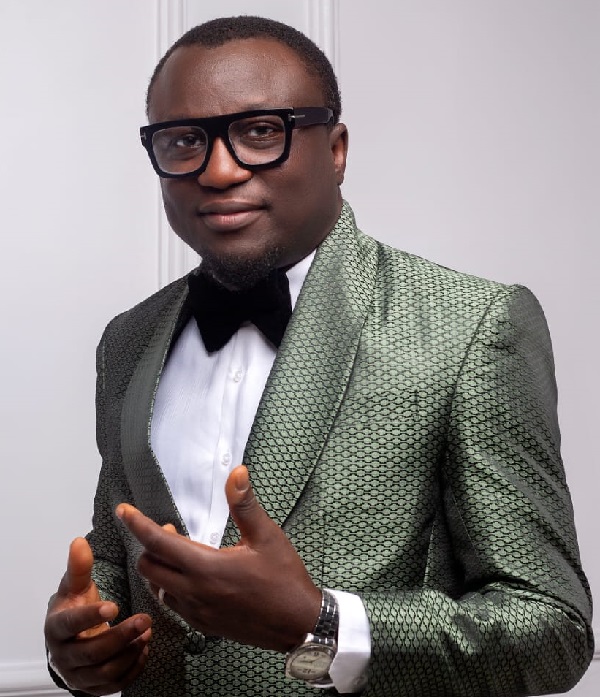 It will be a carnival of sort as the Chief Executive Officer of Tingo Media, Mr. Ebuwa Martins Agbonwaneten has concluded plans to hold the funeral of his mother, Princess Karina Namikpoh who passed away at 68.
A statement by Agbonwaneten, who is also the CEO to The Dozy Mmobuosi Foundation, a non-governmental organisation owned by billionaire technology entrepreneur, Dozy Mmobuosi on behalf of the family, said their matriarch will be laid to rest in Port Harcourt, Rivers State on September 29- October 1, 2023.
A service of songs and tributes hold in her honour on Friday, September 29 at Azny Place, No 2 Louis Drive, opposite Nextime supermarket, GRA Phase 3, along Abacha Road, Port Harcourt.
Funeral service hold on Saturday, September 30 at Vaults & Gardens, Aggrey Road, off Cemetery Road Port Harcourt.
An interment reception will take place at The Palacios Event Centre, 63 Woji Road, Phase 2 Port Harcourt.
On Sunday, Oct 1, thanksgiving service will take place at Hilltop International Christian Centre, 7 Hilltop Drive Waterlines/Elekahia Link Road Port Harcourt.
Agbonwaneten extended invitations to colleagues, associates and business partners, saying interesting activities have been lined up for their unforgettable experiences.
"As you may already know, my mother's burial is scheduled for the 29th – 30th of September, 2023, in Port Harcourt. This event is not just a somber occasion; it's a celebration of a remarkable life and a chance to bid farewell to an extraordinary woman.
"I want you to be a part of this grand celebration. It's an opportunity to join me in giving my mother the dignified and joyous send-off she deserves. I assure you; we have prepared an unforgettable experience for all who attend!
"Transportation will be seamless, with arrangements and adequate security in place for those traveling from Lagos, Benin, Abuja and all all over the world to Port Harcourt—all free of charge.
"We've secured top-notch hotel accommodations to ensure your stay is comfortable and convenient. Our event planning team and funeral directors rank among the industry's finest, ensuring that every detail is meticulously attended to.
"You may already know my reputation as a gracious host, and I promise you won't be disappointed. Our menu boasts a delectable array of cuisine, from continental delights to local favorites like 'nkwobi,' 'pepper soup,' 'bolé,' 'starch and banga', and more. The drink selection is equally impressive, featuring a range of choices from Champagne, Hennessy, Glenfiddich, Jack Daniels, cocktails, assorted wines, both alcoholic and non-alcoholic, and more,"he stated.
Erotic workout: How Gym Instructors, Patrons Use The Gyms For Intimate Affairs……….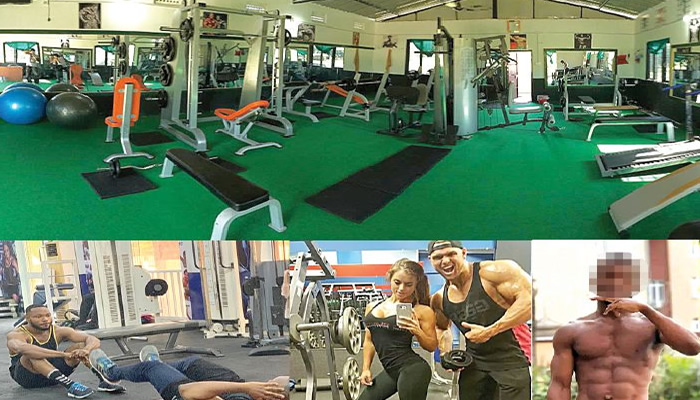 In this feature, we write on how the thriving fitness culture in the country has provided a cover for men and women to engage in intimate affairs, sometimes leading to sexual harassment the gyms
Isaac Madu's legs swayed in excitement as he chugged on his smoothie and relished the taste of grilled chicken set before him.
His light brown eyes dimmed each time he laughed; his fingers intermittently fondling his long thick beard as he leered at some ladies who passed by the pub at Surulere, Lagos.
Madu, a 29-year-old native of Orlu, Imo State, works part-time as a gym instructor at a fitness centre on Lagos Island.
He cut the picture of a Hollywood hunk, with his fitting black shirt and trousers which made his bulging caramel arms, well-toned and muscular thighs quite apparent.
The graduate of International Relations waxed eloquently with our correspondent about how his profession regularly brings him in touch with enlightened people, a privilege he admitted had changed his outlook on life.
However, there is often a salacious, even lewd currency of exchange that often takes place with certain learners – some of whom he unashamedly admits are married women.
"I am not a bad guy and I don't go all out seeking to have sex with my clients," Madu told us with a wry smile on his face.
"I respect boundaries and understand what unwanted sexual solicitations can bring. But in my profession – shall I say the location too plays a big part – there are women who come to the gym not just to be fit but also to fulfil their sexual needs.
"Such ladies come to the gym because they are bored with their relationships or marriage; they want some spice in the bedroom. They want someone younger and athletic to take them to new dimensions, if you get my drift. Gym instructors like us are their easy choice because they come under the guise of the desire to be fit.
"One of them always described her husband as 'old and fat,' and, maybe as a reflex, she didn't hide her motive for coming to our gym from day one."
When our correspondent asked for more details, Madu initially declined and looked around carefully to be sure no one was eavesdropping.
"The devil is in the details," he said with a giggle, as he brought out his phone which had been beeping in order to respond to his messages.
After a while, he continued, "There was this Lekki babe who registered and started coming to our gym. And as an instructor, it's my job to figure out what is the best way forward from wherever you are starting and I like motivating people I work with.
"I told her to start slowly on one of the treadmills which she struggled with it for a while. So, I was always there to guide her. From there, I began to see just how beautiful she is, her curves and contours were well set. But I tried hard to focus on my work and not give her undue attention."
He dived into the details.
"One day, while taking her through some deep stretches and beginner-friendly exercises, she looked at me in the eye with a seductive smile and smacked her lips. I caught the code but there were other people in the gym so I acted like nothing happened. But from that day on, we would give each other lusty eye contact even when I am with another guest.
"I would make her bend over while my hands supported her and put pressure on her lower back, and as she writhed in pain it would send a rush of blood down my system. It became a routine. I deliberately wanted to take things slow with her."
From there, Madu told this reporter in graphic detail what started out as a workout session but eventually became a full-blown sizzling sexual affair.
"Sometimes, she came to the gym in the evenings and we would start right there if no one is around. There are times we use a hotel and sometimes she spent the night at my house. Our affair lasted for more than a year until she relocated out of the country. She is now married," he added.
Thriving fitness culture
There has been a burgeoning global awareness of the need for stable physical and mental health, and Nigeria is not left behind in this regard.
More citizens, both young and old, have adopted different regular exercises to keep their bodies and mind in good shape. Also, organisations encourage their staff to engage in physical activity to stay healthy.
In Nigeria, many fitness centres or studios have sprung up, especially in the major cities and highbrow areas, and like magnets, they attract enlightened citizens who have a high consciousness of physical fitness and can afford it.
The thriving fitness culture has created a viable space for fitness enthusiasts to work as trainers, helping women who feel insecure about their physique and weight as well as men who hit the gym in order to regain their confidence.
A biomedical scientist, Nnaemeka Duru, told our correspondent that going to the gym was one of the best things to happen to his body.
He explained, "I used to be physically flabby and had low self esteem but since I hit the gym and have been consistent in going, I now feel good about myself and my body confidence has increased. Working out is one of the best things I did for my body.
"Within a few months of workout, I notice I have greater stamina and better self esteem. I learnt that physical exercises naturally boost testosterone and I must say, even in the other room, the story has changed."
Another fitness enthusiast, Emmanuella Mnena, described it as a lifestyle that more people need to adopt in order to improve their well-being.
"When I started out in the gym, I would wake up the following day with body aches and I almost gave up but the gym instructor was very patient, always encouraging me, telling me 'no pain, no gain'. That motivated me to continue and now, I see it as a health-boosting lifestyle that more people need to adopt," she said.
Commenting on the benefits of physical exercise, a physiologist, Ifeolouwa Ojo, told Saturday PUNCH that regular exercise helps to lower the risk of developing chronic conditions including diabetes, heart disease, and some types of cancer.
He said, "Exercise is a crucial component of a healthy lifestyle, and engaging in regular physical activity has several advantages. The beneficial effects of exercise on cardiovascular health are among its most important advantages.
"Regular exercise can assist to increase blood flow, lower blood pressure and lower the risk of heart disease. Furthermore, it may be helpful in boosting muscular strength and stamina, which can enhance overall physical performance and lower the chance of injury.
"Exercise can be good for your physical and emotional health in addition to being physically beneficial. Regular exercise has been shown to lessen the signs of depression and anxiety, boost mood and encourage sound sleep. In addition, it can help in lowering stress levels, which may have a big effect on general well-being."
He stressed that a healthy lifestyle must include regular exercise, which everybody could benefit from.
He added, "Regular physical activity has numerous advantages and is a crucial component of a healthy lifestyle. It can help to strengthen and sustain muscles, increase energy levels and lower the chance of developing chronic conditions.
"Increased energy and decreased weariness are two additional advantages of exercising. Regular exercise can assist metabolism, which can result in more energy and better overall health."
Gym sexpreneurs
We learnt that monthly registration for gyms in Lagos falls between N15,000 to N80,000, depending on the location, fitness regime involved and the type of facilities available.
Some fitness enthusiasts, however, tend to spend more money to hire personal trainers and fitness coaches to meet their specific workout needs.
A number of gym trainers are professionals who are often reached by clients through mutual contacts or social media, while the others work part-time as club bouncers, personal escorts and 'hook up' guys.
The Cambridge Dictionary defines hook up, as "to begin a romantic or sexual relationship with someone."
On a broader perspective, hook up culture is one that accepts and encourages casual sex encounters, including one-night stands and other related activities, without necessarily including emotional intimacy, bonding or a committed relationship.
Far from leading clandestine lives, many Nigerian hook-up men and women meet their clients via social media or are mediated through an adult agency.
A 'hook up' bouncer and gym trainer whose Instagram name is Donatus (surname withheld) admitted to our correspondent that he receives much patronage across several states from both women and men.
He stated, "I am a fitness trainer and I work as a bouncer. I tend to meet more beautiful and high-class women when I am doing my bouncer job than in the gym. You know, in clubs and parties, these women openly approach me and tell me they want me. They could send their drivers to give me their contact or they give me personally.
"It is a matter of negotiation. We talk about what they desire and we get busy; we are adults. Transactional sex is nothing to be ashamed of, except in a hypocritical society like ours. Some men too approach me, though some just admire my body and keep it moving."
When our correspondent inquired if he also has sexual liaisons with ladies who come to his gym, he added that it could come with conditions.
He stated, "If I like her and she really wants us to have fun, fine, we do it. There is usually no transaction involved. But if she is wealthy and she can afford my service, I am game. There are women who actually come to the gym to find men that will satisfy them and we do satisfy them, even with threesomes sometimes.
"I'm not ashamed of what I do. See, I worked so hard on this body for me to be giving it away to just anybody for free. It's not easy to become a bodybuilder. It takes years of workout and taking supplements to reach this point and now it gets me gigs too."
A mother of two, who gave her name as Anike, disclosed that some women do form cliques when they go to the gym to hunt for sex partners.
She stated, "Those who do these things might not tell you but I can tell you that it happens. I used to visit a gym in Isolo area of Lagos where a woman was the ringleader of women who were there to look for sex partners under the guise of workout. They go after young men who come to the gym and only those who know this will know.
"When these women saw that I wasn't joining them in their prostitution, they began to display antagonism towards me and I had to stop going to that gym."
Reacting to the trend of those who use gyms as an avenue for sexual affairs, Ojo stressed that exercise improves people's sexual appeal.
He added, "Some could contend that the main reason individuals go to the gym is to find partners for sex when it comes to gym culture. While it's true that some people might use the gym as a networking opportunity, it's crucial to keep in mind that exercise offers numerous advantages beyond just improved health and sex appeal.
"Additionally, it has advantageous impacts on mental health, including lowering stress and anxiety, boosting mood and facilitating better sleep. It's crucial to keep in mind that the advantages of exercise go well beyond only physical beauty or sexual appeal, even though some individuals may use the gym as a way to meet new people."
Married men differ
Our correspondent inquired from several married men whether they would allow their wives to go to the gym or have a personal trainer.
While some men saw no problem in the idea, others raised their objected to it.
A civil servant and father of three, Mr Damilare Olalekan, said, "I won't allow my wife to go to the gym. I have seen some social media videos of how some of these men inappropriately touch women, in the name of training and I can't allow such a thing.
"There are home exercises that she can do and there are female personal trainers and wellness therapists she could consult."
Similarly, a clothier, Ahmed Ojomo, told Saturday PUNCH that as a Muslim, his religion frowns on men physically touching other men's wives.
"My religion frowns on a man touching other men's women, and some of the things these women wear to the gym are too revealing. The men attending to them are not made of wood," he said.
Conversely, an architect and father of two, Mr Deji Alatiba, said there was nothing wrong with the idea.
He stated, "I registered my wife in a gym because I want her to be physically fit and burn off excess calories and we even workout together. It is a matter of perception and emotional security. If men could have no problem going to the gym, why should women be barred?
"If you don't trust your partner, then you can devise a means of physical exercise that works for both of you, but if there is trust and true love in a marriage, you won't be bothering your head with all of that."
Buttressing Alatiba's view, a data analyst, Prince Njoku, said, "Unless there is a gym where I am credibly sure that women are being sexually harassed or my wife has given me reasons to doubt her fidelity, she can get registered at any gym."
Meanwhile, a fitness instructor, Osaze Innocent, described the reports of sexual liaisons in gyms as being rooted in a wrong but widely held misconception about gym trainers.
He said, "The allegation that 'no one gets free sex than a gym instructor' is a lie and a misconception that needs to be challenged because this is how a narrative gains a life of its own when repeatedly used without being countered.
"Yes, some gym instructors do sleep with female learners, just as we have some lecturers who sleep with their students, but that doesn't mean it happens everywhere or even ethical. Many of us are in serious relationships and we respect our partners not to sleep around.
"I know I can't speak for everyone, but personally I don't know any gym instructor who sleeps with their learners, though I won't say such things don't happen. People get these ideas from porn materials and from there they start making general claims that are false.
"Like so many other professions, some unscrupulous people with impure motives come into the sector, but people like these need to be stopped and if non-consensual, be made to face the consequences.
"I once had a client whose husband always called on the phone to monitor her movements whenever she was in the gym because of this widely believed misconception. These are issues we all need to speak against."
In his reaction, a psychologist, Kolawole Afolabi, explained that more Nigerians need to have a full understanding of sexual addiction.
He added, "Although there are no available data that can be referenced, it would seem that some of these men and women who have turned fitness centres into sexual trysts might actually be suffering from sex addiction. This is a disorder that is now recognised by the World Health Organisation and is defined as "a persistent pattern of failure to control intense, repetitive sexual impulses or urges resulting in repetitive sexual behaviour.
"Symptoms of sex addiction may include repetitive sexual activities becoming a central focus of the person's life to the point of neglecting health and personal care or other interests, activities, and responsibilities; numerous unsuccessful efforts to significantly reduce repetitive sexual behaviour; and continued repetitive sexual behaviour despite adverse consequences or deriving little or no satisfaction from it.
"So, we should be alert to the possibilities that individuals who indulge in repetitive sexual acts in public places, without regard for the consequences, might be sex addicts. They would need to see a professional counsellor and go through therapy."
Sexual harassment
While there are some women who seek sexual affairs in the gym, on the flip side other women decry the rate of harassment that comes from men in fitness centres.
According to Collins Dictionary, harassment is a behaviour that is intended to trouble or annoy someone. Similarly, sexual harassment is defined as any unwanted sexual behaviour that makes someone feel upset, scared, offended, or humiliated.
A study published in Women's Health magazine indicated that two in three British women avoid exercising at the gym, 45 per cent choose to go with a friend, and four per cent go with a partner because "men make them feel uncomfortable."
For instance, a banker, Bolanle Arowolo, bemoaned how she was groped by a man while working out at a gym.
She narrated her experience, "I was at a fitness centre which I used for a while. That day, I was working on my glutes and from behind me, I suddenly felt a hand grip me around my waist. I initially thought it was my instructor, only to turn around to see this creepy man who should be in his late 40s lustfully smiling at me.
"I was so shocked that I couldn't even chastise him. He even leaned over and said 'Fine girl.' I just stopped whatever I was doing, went to change my clothes, walked up to him and hissed loudly at him and I walked out. I could hear him laughing as I stepped out."
A media consultant, Omolola Bello, told our correspondent that women do feel uncomfortable when men glare at their bodies or laugh at them while working out.
She said, "I don't feel comfortable going to the gym if there are many men there because I know they will be glaring at my backside while I'm working out and that disturbs my energy.
"This is not something that is uniquely my experience, I know several women that will tell you the same. Apart from the fact that it's rude, some men are in the habit of catcalling you or following you because you are in the gym with them.
"Some will even be making a jest of you and poking fun at you as it happened to me. These kinds of unwelcome remarks towards women are disrespectful and yes, they qualify as harassment."
A Gender Studies for Men survey asked respondents if they thought women wearing tight and skimpy clothing at the gym is a form of sexual harassment of men.
It is interesting to note that about 83 per cent of respondents said they saw it as sexual harassment while 17 per cent dissented, describing it as women's empowerment.
In February, videos with hashtags such as #GymCreep and #GymWeirdo became viral on TikTok and garnered more than 100 million views.
The terms were used to describe male gym-goers staring at or approaching women who were trying to have a workout. Based on the comments, many people could relate to the uncomfortable situation.
However, some social media users suggested that men were unfairly targeted by the videos, and there was criticism of people filming without permission.
Decrying the rate of sexual harassment in Nigeria, a legal practitioner and founder of Emeka Chinenye and Co., Mrs Chinenye Emeka, explained to Saturday PUNCH that such unwarranted acts could be verbal or physical and could also happen in a workplace or within a community.
She stated, "Sexual harassment is an illegal act punishable under Nigerian laws, however many women are timid to complain of sexual harassment because of fear and shame. Sexual harassment at any level has negative emotional, physical and psychological health effects on the victim such as anger, fear, depression, shame, humiliation, loss of control, etc.
"Section 360 of the Criminal Code provides that any person who unlawfully and incidentally assaults a woman or girl is guilty of a misdemeanour and is liable to imprisonment for two years.
"Other authorities that protect the interest of women include the Nigerian Constitution, the Sexual Offences Act Bill of 2013 and the Violence Against Persons Provision (Prohibition) Act 2015."
Highlighting steps that could be taken by individuals being sexually harassed at the gym, Chinenye urged them to document their evidence and seek legal assistance.
She added, "You can confront the person because someone might be harassing you sexually not knowing that they are committing an offence. In such a situation, let the person know of the offence and warn them not to repeat such act.
"If the offence continues after confrontation, start documenting your evidence to build your case. Report to the appropriate authority of the police with a trusted supportive close person like a family member and engage legal assistance."
Saturday Punch
N7Billion Debt: Union Bank Drags Swift Networks To Court, Gets Order Restraining Company From Operating Accounts In 24 Financial Institutions
This follows an order applied for by Barrister Temilolu Adamolekun on behalf of Union Bank Nigeria Plc and granted by Justice Daniel Osiagor.
In a bid to recover a debt of N7,037,410,548,23, Union Bank Nigeria Plc through its lawyer Barrister Adamolekun applied for an injunction restraining the company, its agents, privies, and/or assigns or otherwise howsoever from dealing with any of the monies standing to its credit in all of its accounts, records or howsoever held with the 24 banks listed before the court, and also its monies standing to its credit in the custody of the Union bank up to the tune of N7,037,410,548.23 (Seven Billion Thirty-Seven Million Four Hundred and Ten Thousand Five Hundred and Forty-Eight Naira Twenty-Three Kobo) or its equivalence in any foreign currency pending the hearing and determination of the substantive suit
An Interim order was also granted restraining the 24 banks listed before the court, their agents, privies, assigns, or anyone whatsoever from releasing to the Defendant or any of its Affiliate, any monies, funds, or any other instrument belonging to the company to the tune of N7,037,410,548.23 (Seven Billion Thirty-Seven Million Four Hundred and Ten Thousand Five Hundred and Forty-Eight Naira Twenty-Three Kobo) or its equivalence in any foreign currency that may be or found in the custody of the banks.
The order of the court was a sequel to an affidavit sworn to by the litigation manager from the law firm of Temilolu Adamolekun & Co, Mr. Segun Omoshola, and filed and argued before the court by Barrister Temilolu Adamolekun
Swift Networks Limited is a Private Limited Liability Company incorporated under the provisions of the Companies and Allied Matters Act and carries on the business of providing facilities-based telecommunications services, with its office address at No.31, Saka Tinubu Street, Victoria Island, Lagos.
Union Bank agreed to grant various credit facilities to the company for several purposes. However the company failed to meet its repayment obligation(s) to Union Bank, however, by its letter of 9th November 2017, the company requested that its debt be restructured by the bank.
The company granted the Defendant's application for a restructuring and further availed it with other credit facilities.
In the same manner, as in previous times, the company failed to meet its repayment obligations arising from the offer letter of 29th December 2017.
In a bid to manage the situation, the company requested that the outstanding indebtedness be restructured to enable it to meet its repayment obligation which the Plaintiff acceded to.
The bank further restructured the company's indebtedness to it through its offer letter of 28th September 2020.
Under the offer letter of 28th September 2020, the bank availed the company with a term loan facility to the tune of N7, 674,292,000.00 (Seven Billion Six Hundred and Seventy-Four Million Two Hundred and Ninety-Two Thousand).
Apart from executing the offer letters above, the company passed different Board Resolutions accepting the facility.
The facilities were drawn down and availed to the company and as security for the facilities granted to the company,
It charged its Assets by way of a Trust arrangement in favour of UTL Trust Management Services Limited (UTL); an arrangement where the Plaintiff, although a beneficiary, but, shares the interest in the security with another lender i.e. First City Monument Bank Plc.
In line with the offer letter of 28th September 2020, the parties agreed that the source of repayment for the facilities shall be through cash flows from the operations of the Company and other sources of cash flow available to the company and acceptable by the bank.
Consequently, after the disbursement of funds to the company and after the facilities matured, the Defendant failed to perform its repayment obligation to the bank.
The Plaintiff approached the Defendant to resolve the failure of the latter in performing its repayment obligations. It was then the Defendant undertook that it was going to repay the facilities availed to it.
Despite the undertakings and assurances given by the company to the bank, it failed to perform its obligations, therefore allowing further deterioration of the facilities.
The Swift Networks Company has failed/neglected to perform its obligations to Union Bank and has failed to liquidate the various facilities and as 30th day of June 2023, its indebtedness to the Union Bank stood at N7,037,410,548.23 (Seven Billion Thirty-Seven Million Four Hundred and Ten Thousand Five Hundred And Forty-Eight Naira Twenty-Three Kobo) while interest continues to accrue in line with the terms and conditions as contained in the Offer letters.
Owing to the company's insipid acts, the bank caused its Solicitors to issue a demand notice to the Company Despite the service of the demand letter of 4th July 2023 on the company, it continued to ignore its obligations to the Plaintiff.
The company did not even deem it fit to respond to the letter and continues to ignore and abandon its obligations to the bank. Meanwhile, the funds given to the company are funds belonging to third-party stakeholders.
The bank is now under serious scrutiny because of its exposure to the company which continues to get worse as interest continues to accrue at the bank's lending rate.
Meanwhile, the funds given to the company as facilities are Depositors' and shareholders' funds.
Regrettably, rather than performing its obligation under the various offer letters and agreements, upon the receipt of the bank's Demand Letter; the Defendant began disposing of its Assets to several persons. Assets that are already charged in favour of UTL Trust Management Services Limited; an arrangement where the bank, although a beneficiary, but, shares the interest in the security with another lender.
The company was also availed several facilities by First City Monument Bank Plc. (FCMB) which culminated in the trust arrangement with UTL. The arrangement did not ensure the company's compliance with the credit facilities transaction with the Plaintiff.
The refusal of the company to comply with the Terms of the Offer letters and Agreement has adversely affected the bank's business which is a custodian of third parties/stakeholder's funds.
It is important that depositors' and Shareholders' funds are returned to the Plaintiff.
The company continues to divert to other financial institutions, all the funds that ordinarily were supposed to be repaid to the bank and from those institutions dissipating the funds and taking them outside Nigeria
That the res of this action is in real and complete danger by being completely dissipated any moment by the company, and unless restrained by this Court, the bank will definitely be left in the lurch.
The company's failure to meet its obligation to the Plaintiff and further steps taken by it to sell off and dissipate its assets is a clear indication that the company only took the facilities from the bank without the intention of any repayment.
The company has no defence whatsoever to this action, as it has deliberately chosen not to comply with the Terms of the Offer letters and agreement.
The company is heavily indebted to several entities and it appears that the only unencumbered assets in its name are the funds standing in their credit in the custody of the listed banks
Unless the Defendant is restrained, it would place the funds in its custody beyond the reach of this Court as its acts are already threatening to deal with the said funds and assets.
The bank hereby undertakes to indemnify the company in the unlikely event that this application ought not to have been granted in the first instance
The balance of convenience as it relates to this application is in favour of the bank which would suffer unduly if the orders being sought herein are not granted.
The presiding Judge, Justice Daniel Osiagor, after hearing Temilolu-Adamolekun for the Plaintiff/Applicant with Mary Jane Eluemunor move in terms of the motion paper, ordered as follows, That an interim order of Mareva Injunction is granted restraining the Defendant, its agents, privies and/or assigns or otherwise howsoever from dealing with any of the monies standing to its credit in all of its accounts, records or howsoever held with the 2nd to 25th Respondents the listed banks and also its monies standing to its credit in the custody of Union bank up to the tune of N7,037,410,548.23 (Seven Billion Thirty-Seven Million Four Hundred and Ten Thousand Five Hundred and Forty-Eight Naira Twenty-Three Kobo) or its equivalence in any foreign currency pending the hearing and determination of the motion on notice.
Thereafter, the case was adjourned to the 27th of September, 2023 for hearing of the Motion on Notice.