Heirs Oil & Gas (HHOG) Reiterates Commitment to Global ESG Best Practices
Doubles gas production capacity of OML 17 while upholding ESG commitments
Heirs Oil & Gas, Africa's integrated energy company has reaffirmed its commitment to both national and global environmental, sustainability and governance (ESG) best practices in view of its upcoming operational 1-year anniversary. An important aspect of this commitment is the elimination of routine flaring from HHOGs OML 17 by 2025, in compliance with the Nigerian Government's routine Flare Reduction/Elimination goal and global greenhouse gas reduction initiatives.
The CEO, Heirs Oil & Gas, Osa Igiehon, in a comment, laid out the steps being taken by the organisation to ensure the implementation of the plans to meet the commitment.
"Decades of underinvestment in the asset cannot be corrected in a few months, since taking over the asset, we have been working arduously on this objective with the execution of flare reduction projects such as follows: AGG (Associated Gas Gathering) compressor uptime improvement, Facility upgrades, provision of gas gathering solutions and Facility off-gas utilisation initiatives," he stated.
In line with the set objectives, since the acquisition, HHOG have more than doubled the gas production capacity of OML-17 from 50 to 120 mmscfd within the short period we have operated this asset. All this gas goes into the eastern Nigeria domestic gas market to enhance power generation and create the much-needed feedstock for gas-based industries, sustaining & creating jobs and improving lives.
On the social front, HHOG continues to make meaningful contributions towards improving the livelihoods of Africans. We believe that understanding and addressing the interests of our host communities is critical for achieving success in our operations. We continuously seek opportunities to create a positive impact through community infrastructure development and empowerment initiatives.
As a leading indigenous operator, HHOG remains committed to making a positive impact in Nigeria, Africa, and the world at large.
Adenuga Jr: Visionary, Africa's telecom giant clocks 69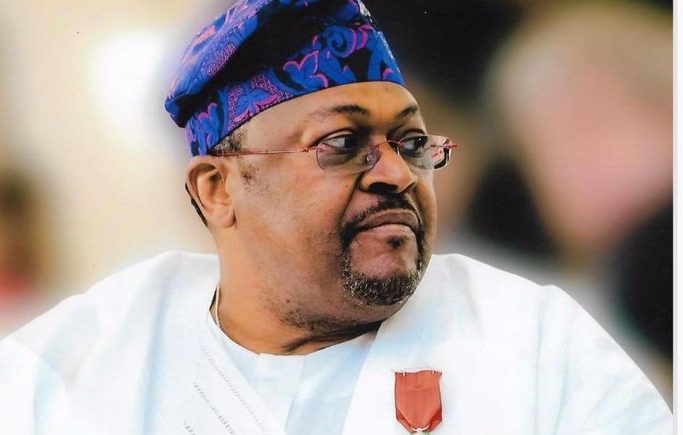 Hardly in this part of the globe  would you easily find a man like Otunba Michael Adeniyi Agbolade Ishola Adenuga Jr. CSG, GCON, an industrialist, seasoned leader, proficient administrator, entrepreneur,  oil mogul, and telecommunications giant, better known as  pillar of prosperity.
For starters, Mike Adenuga Jr, as he is fondly called, is not your regular fellow. He ranks well and truly as an unusual businessman and  magnate, one who is not only outstanding at what he does, but a man who also stands head and shoulders apart from his peers.
Truly, the story of telecom  and energy sectors in Africa and in his home country Nigeria would be incomplete without a copious mention of the strategic role he  played in both categories. But it is in chronicling his exceptional journey of well over three decades in various fields of endeavours that some of the unique and exciting qualities that make Adenuga a rare breed are revealed.
It is Interesting to note that he has proven in all scores to be a wise and smart business person and  a revolutionary telecoms model who has positively impacted Nigeria and Africa. He has enabled telecoms in a way no other entrepreneur has while his voyage into the corporate world are ornately encrusted and iconic. Indeed, he is one man who has demonstrated a great capacity to show the way to lead men where they ought to be and shown that nothing so conclusively proves a man's ability to lead others as what he does from day to day to lead himself.
As he turns 69 today, April 29, Otunba Adenuga, displays no cyphers of aging and still has the same vigour, brilliance and zeal he exuded in turning ideas into reality in his early years. Born on April 29, 1953 to a royal family, he is a living example of how creative innovative ideas and fortitude can be combined to achieve astonishing results.
He creates a composite image of endeavour and an ideal principle of maturity. Repulse him with every grit in your vein, treasure him with every air you breathe or be apathetic to his style, philosophy and essence, the billionaire is a man you could vouch has fulfilled his destiny with panache.
As we extol his virtues, the make of  this great man of our time is better appreciated in the forte of his leadership commitments, the validity of his dealings, the trustworthiness of his purpose, the quiet valor of his principles, his capacity to suffer and his disposition to endure in order to achieve success and positively impact the lives of millions.
He was audacious enough to explore and invest in the Information and Communication Technology sector in Nigeria at a time when it was  considered huge risk to do so and only few players were in the sector. Today, the Chairman of Globacom is clearly one of the foremost leaders in Nigeria that have distinguished themselves not only as dynamic business administrators, and technocrats but also like a burst of the rainbow through a very cloudy sky, is a businessman  that has shown a high degree of business ingenuity, pragmatism and love for country.
It is note worthy that his creative, realistic and resilient approach to leadership has brought a lot of transformation to telecommunications  industry  of which his  company Globacom is Nigeria's second largest telecom operator, with a presence in Nigeria, Côte d'Ivoire, Benin Republic and Ghana.
No wonder  then that despite the magnitude of the telecommunications company, Adenuga is very proactive and almost ever-present in most sectors. He was quoted as saying in a tribute to celebrate one of his past birthdays that: "You cannot be in my position and be oblivious of developments around you."
There are evergreen testimonies that since its establishment, Globacom has never had an advertising agency for its commercials and promotional materials, as is the case with other  big companies. As a testament of the ingenuity of its employees, materials are created in-house  and that accentuate the inventive resolved of the man popularly called 'The Bull.' He is a workaholic par excellence.
He firmly has a hand in every brand ambassador and innovative instructional signs off on all promotional materials, notwithstanding his fabulous self-effacing nature and always in tune with current culture and trends. Many young people look up to him as an ideal mentor and role model because of his secured and discreet lifestyle amidst business achievements.
A man of vast fortune, Forbes latest ranking indicated that Adenuga grew his wealth from $6.1 billion last year  to $7.3 billion this year and remains Nigeria's second richest man, sixth richest person in Africa, number 324 in the Billionaires 2022 list in the world and built his fortune in telecom and oil production.
Also, he owns stakes in the old  Equitorial Trust Bank and the oil exploration firm Conoil (formerly Consolidated Oil Company). His oil exploration outfit, Conoil Producing, operates 6 oil blocks in the Niger Delta.
Despite the challenges and unpredictable operational environment experienced by many sectors of Nigeria's economy, Globacom has continued to drive transformational innovation  and digitalization in the telecommunications space
As the first truly Nigerian multinational telecommunications company with good standing and most respected grandmaster of data, Glo which was established on 29 August 2003 by  Adenuga, Globacom Limited has over  3,379 employees and is ranked high among its competitors.
With his mobile phone network, Globacom, is the second largest telecommunications operator in Nigeria, with about 55 million GSM subscribers and 39.3million internet subscribers. Glo is a household name and subscribers continue to express joy with the performances of the company in the last 19 years of its existence. Its leadership, according to industry analysts, may not be unconnected with its reputation as the network with the widest 4G LTE coverage in the country and its consistent improvement in data services.
Born to make telephony and allied services accessible and affordable to every African across all levels of society,  Glo from inception espoused such fundamental values such as providing world class cutting edge, up-to-the-minute technology; best value for money; never-say-die spirit and its pride in the Nigeria heritage.
Indeed, Globacom has continued to live up to its corporate vision of  building Africa's biggest and best telecommunications network . This is a however a tall dream for a company that started 19 years ago and aiming towards surpassing  its goal by continuously innovative and being one of the best telecommunications services providers in Nigeria.
The company gained its reputation of being a pace setter by being continuously innovative in Nigeria/Africa telecommunications industry and has been able to distinguished itself from other mobile phone service operators by being the first to introduce new products and services to its customers.
Globacom came to the Nigeria mobile telephony market by offering per second billing and became the first in the country to offer such a billing system. The feat immediately attracted numerous subscribers who were eager to cut cost, started swapping their SIMS to the network as the new billing offered a cheaper option. Consequently, the company started growing and gained market share. For instance in just one year after it started operations, it gained 25% market share in the telecommunications industry.
Before then, other mobile phone service providers, said it was impossible to attain such a billing system till the year 2007. So Nigerians were excited of the innovation, as they were going to be charged based on the actual time spent. In doing this, the company created a lasting impression that they understood the needs of the people and were ready to meet them.
Similarly, through Adenuga's visionary leadership, Glo in 2011 became the first telecommunications company to build an $800 million high-capacity fibre-optic cable known as Glo-1, a submarine cable from the United Kingdom to Nigeria. It was the first successful submarine cable from the United Kingdom to Nigeria.
That feat was only matched last week and eleven years after by Google and cable landing partner, WIOCC which announced the landing of its state-of-the-art Equiano subsea cable in Lagos and expected to significantly impact Nigeria's current and future international internet connectivity demands.
The Equiano cable according to Google, is designed to start in Portugal in western Europe, run more than 12,000km along the West Coast of Africa and land in Lomé, Togo; Lagos, Nigeria; Swakopmund, Namibia; Rupert's Bay, Saint Helena, and Melkbosstrand, South Africa. It will also establish a valuable new high-capacity internet connection between the African continent and Europe.
It is on record also that Globacom was the first network in Nigeria to roll out the 4G LTE service in October, 2016, and also the first to launch a nationwide 4G LTE network, offering instant efficient broadband internet to millions of subscribers at speeds that are several times faster than the 3G network.
As part of efforts to ensure that Nigerians have telecom quality of experience (QoE), Glo has been investing billions of naira in modernising its network for the future 5G services. The capacity of Glo 1, its submarine cable, has been upgraded to 300G, giving huge bandwidth for mobile and enterprise business.
Significantly, Adenuga's character and conduct epitomize the true face of telecommunications, patriotism, nationalism, and progress as he is leading a new agenda for quality data for Nigerians and Africans. His journey in life remains a perfect model of the grass to grace phenomenon. His father, the Oloye Michael Agbolade Adenuga Sr, was a school teacher while his mother, Omoba Juliana Oyindamola Adenuga (née Onashile, of Okesopin, Ijebu Igbo), was a businesswoman of royal Ijebu descent.
He received his secondary school education at Ibadan Grammar School, Ibadan, Oyo State and Comprehensive High School, Aiyetoro, for his Higher School Certificate (HSC). He worked as a taxi driver to help fund his university education while in the United States where he graduated from Northwestern Oklahoma State University and Pace University, New York, with degrees in Business Administration.
He made his first million in 1979, at age 26, selling lace and distributing soft drinks. In 1990, he received a drilling license and in 1991, his Consolidated Oil struck oil in the shallow waters of Southwestern Ondo State, the first indigenous oil company to do so in commercial quantity.
Adenuga giant strides in the telecommunications sector started when Globacom received its first license in 1999. Though revoked, the company was reissued another license in 2003 after a government auction. Thereafter, the company launched services in the Benin Republic in 2008 and has continued its spread across West Africa (into Ghana and Côte d'Ivoire), with more licenses currently being prospected in other West African countries. In 2015,  he made a takeover bid to purchase Ivorian mobile telecom's operator Comium Côte d'Ivoire for $600 million though the deal failed.
His awards include, African Entrepreneur of The Year at the first African Telecoms Awards (ATA) in August 2007 and named Grand Commander of the Order of the Niger, GCON by the Federal Government of Nigeria in 2012. He holds a Yoruba chieftaincy title of  Otunba Apesin of the Ijebu clan.
In 2018, he was decorated with the insignia of a Commander of the Legion of Honour by President Emmanuel Macron of France. This followed his remarkable contributions to the development of the French-Nigerian bilateral relations and appreciation of the French culture, (Chevalier de la Legion d Honneur), the highest French decoration and one of the most famous in the world. The businessman  is the only and first-ever Nigerian to have received the award since its inception.
He was cited as one of the Top 100 Most Influential Africans by New African magazine in 2019. And for his exploits in changing the African narrative, he was decorated with Ghana's highest civilian national honour, the Companion of the Star of Ghana (CSG) recently "in recognition of your unique and outstanding contribution to business enterprise both in Ghana and the continent of Africa at large." He is happily married and blessed with seven children.
But as we celebrate the life of this corporate leader and icon at 69, he is certainly God's special gift to his people and visionaries like him are a rare phenomenon that come up once in a generation. People around him are always captivated and impressed by his humility and generosity. His vision has transformed the way most Nigerians perceive telecom  even as he remains in high spirits  with renewed vigour to continue to transform the lives of his people.
He is indeed  a man of integrity, leader of men, an achiever, a man close to the people, a philanthropist who through his  pan-African philanthropic foundation, has  assisted Nigeria and other African countries to achieve social, economic and technological development while contributing to an improved future humanity.
No doubt Adenuga stands out as a global and Nigerian patriot from the Southwest while his love for the arts is intrinsic and immeasurable. Aside from direct financial commitments, including massive sponsorships, Globacom currently retains the largest number of key players in the entertainment industry as brand ambassadors while actively engaging them.
Also, his love for mankind is amazing which stands him out as an outstanding corporate leader, humanist, visionary businessman who has over the years been working tirelessly to support all manner of people, including the less privileged members of society.
Today, we join all his teeming fans, associates, friends and family  to appreciate and wish this rare gift of God to Nigeria, and indeed, Africa, Adenuga Jr a blissful 69th birthday.
By: Ugo Amadi
UGO AMADI is the Editor of Champion Newspapers, he wrote in from Lagos
GTCO Plc Releases Q1 2022 Unaudited Results……..Reports Profit Before Tax of ₦54.3billion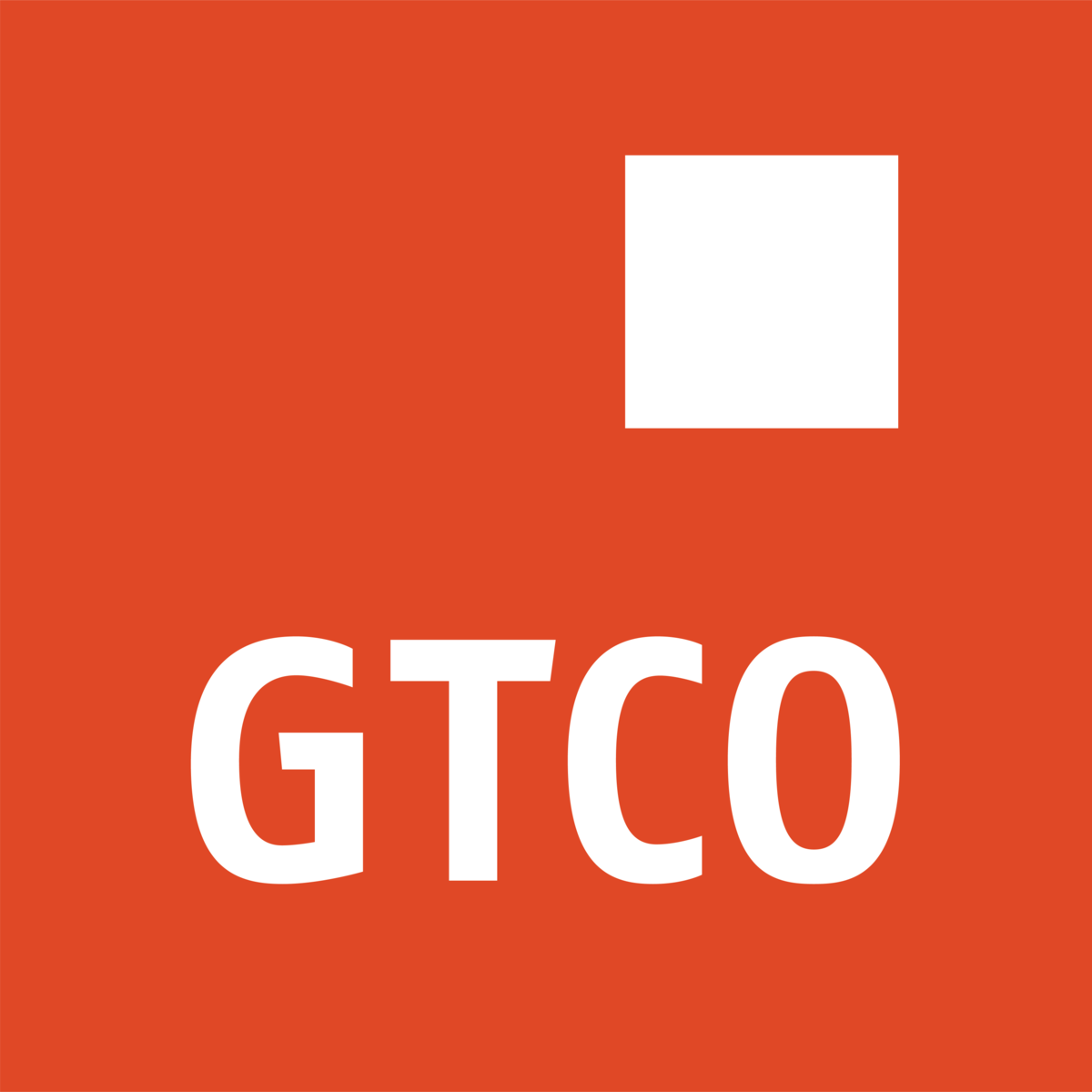 Guaranty Trust Holding Company Plc ("GTCO Plc" or "the Group") has released its Unaudited Consolidated and Separate Financial Statements for the period ended March 31, 2022, to the Nigerian Exchange Group (NGX) and London Stock Exchange (LSE).
The Group reported profit before tax of ₦54.3billion, representing an increase of 1.1% over ₦53.7billion recorded in the corresponding period March 2021. FX translation of the FCY loan book led to a drop in the Group's net loans by 4.7% from ₦1.80trillion recorded as at December 2021 to ₦1.72trillion in March 2022. Deposit liabilities however grew by 0.7% from ₦4.13trillion in December 2021 to ₦4.16trillion in March 2022.
The Group's Balance Sheet remained well structured and resilient with Total Assets and Shareholders' funds closing at ₦5.50trillion and ₦908.8billion, respectively. Strong Capital Ratios and Asset Quality was sustained as CAR, NPL ratio and Cost of Risk (COR) closed at 22.9%, 5.9% and 0.1% in March 2022 from 23.8%, 6.0% and 0.5% in December 2021, respectively.
Commenting on the results, the Group Chief Executive Officer of Guaranty Trust Holding Company Plc, Mr. Segun Agbaje, said; "Our first quarter results show a decent improvement across key revenue lines as well as other financial metrics, which demonstrates our ability to effectively navigate the evolving business landscape anchored on our strong business fundamentals."
He further added, "With this performance, we are optimistic about the rest of 2022 as we rapidly consolidate the gains of our new holding company structure to deliver superior Stakeholder value. Importantly, our non-banking businesses including Pension Management, Wealth Management and Payments will serve to diversify our earnings capacity as we look to create a model financial services ecosystem for all of Africa. As a Group, we are fully committed to providing innovative financial solutions whilst constantly delivering best-in-class customer experiences in line with our long-term strategy."
In terms of significant performance metrics, the Group continues to post one of the best metrics in the Nigerian Financial Services Industry in terms of key financial ratios i.e., Post-Tax Return on Equity (ROAE) of 19.3%, Post-Tax Return on Assets (ROAA) of 3.2%, Full Impact Capital Adequacy Ratio (CAR) of 22.9% and Cost to Income ratio of 47.0%.
GTCO Plc is a fully-fledged financial services group with banking operations across West and East Africa and the United Kingdom as well as non-banking businesses in several key industry segments including Payment, Funds Management and Pension Fund Management. With over 25 million customers and more than 10,000 employees, the Group remains one of the most profitable and best managed financial services companies out of Nigeria. Its leadership in the banking industry and efforts at empowering people and communities has earned it many prestigious awards over the years including Africa's Best Bank and the Best Bank in Nigeria at the 2021 Euromoney Awards for Excellence. It also retained its position as Africa's Most Admired Financial Services Brand in the 2021 ranking of The Brand Africa 100: Africa's Best Brands.
Internet Hackers take down Bet9ja website, demand N5bn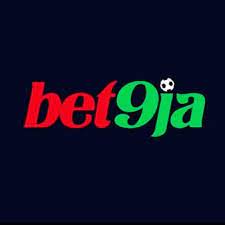 Popular betting site, Bet9ja has been hacked by yet to be identified hackers.
Sports pundits who frequently use the betting platform said the hack was noticed in the earlier hours of Wednesday as they could not access the site.
According to an operator, Michael Okoro who spoke with our Correspondent in Owerri, he said that he worked in his shop late on Tuesday and noticed the abnormalities early Wednesday morning.
He also alleged that the hackers have contacted the betting company and demanded a ransom of N5bn.
"I have not worked since Wednesday morning due to the attack on the bet9ja site.
"The site has been down for almost 48 hours. They company I heard said the hackers demanded a ransom of N5bn to allow them control over the site."
He also said that the situation has kept him out of work and prays that it be solved before next week Monday.
Our correspondent who tried to access the site, only saw the official statement from the betting site confirming the hack.
The statement reads, "Just like so many market-leading global organizations, Bet9ja recently became a victim of a sophisticated criminal cyber-attack, which is restricting your access to our platform.
"We take this matter extremely seriously. Our priority is protecting our customers and you have our assurances that your accounts and all your funds are safe.
"We appreciate your patience and understanding at this difficult time.
"We will be back stronger as soon as is technically possible, rewarding you with a truly sensational bonanza of promotions."