Heirs Holdings Enters Insurance Market – Promises Insurance Revolution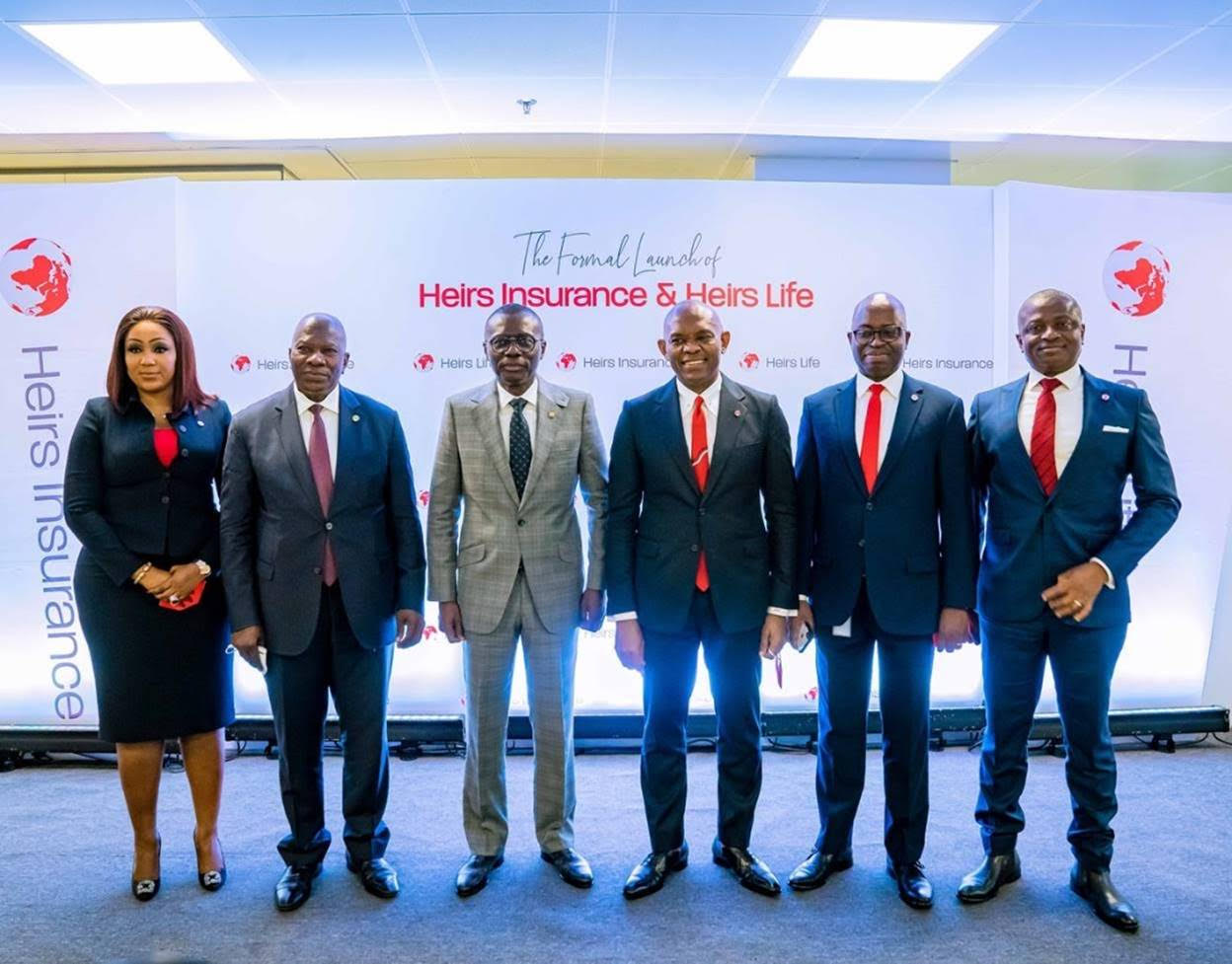 ·       Heirs Insurance and Heirs Life to Offer Simple, Quick, Accessible and Reliable Insurance to Nigerians
Heirs Holdings (HH) announced the Group's transformative insurance industry play, with the launch of Heirs Insurance Limited (HIL) and Heirs Life Assurance (HLA), on Tuesday, June 1, 2021, at the companies' Victoria Island headquarters in Lagos.  Heirs Holdings will bring a dynamic, digitally driven offering to the general and life insurance sectors, providing clients with a real choice of products, pricing, channel, and claims handing.
Heirs Insurance Limited (HIL) provides general insurance, offering policies covering vehicles, homes, SMEs, business risks, and other properties.  Heirs Life Assurance (HLA) offers insurance-backed savings plans and life insurance security for individuals, families, children's education, debtors, creditors, entrepreneurs, and employees. All plans offer customers comprehensive protection, creating financial certainty for loved ones, cherished assets, and properties.
Both companies leverage the business track record of Heirs Holdings, the pan-African investment group, chaired by leading investor and philanthropist, Tony O. Elumelu, CON.  Heirs Holdings' portfolio includes companies transforming financial services, power, oil and gas, real estate, hospitality, healthcare, and technology.
At the launch, the companies announced a series of product innovations, including a web portal enabling customers to get an insurance quote in minutes and receive claims settlement in less than 24 hours, from their mobile devices.  The highly intuitive and easy to use portal assists the total customer journey, from comparing products to finding the right cover.  They also unveiled a suite of customer friendly, affordable products, that are simple to understand, featuring flat pricing and tailored directly to the Nigerian market and the needs of Nigerians.
Heirs Insurance, the general insurer, with its mandate to enable Nigerians to protect their valuables and property, unveiled flexible low-cost comprehensive motor insurance and new insurance products targeting users including bikers, tenants, and SMEs. Heirs Life unveiled affordable savings, term life and inheritance plans, that provide financial security throughout customers' life journey.
Dr. Adaobi Nwakuche, Ag. MD/CEO, Heirs Insurance, said: "We are delivering insurance that is easy to understand, quick and reliable, simplifying our customers' lives.  Our mission is simple: make insurance accessible.  Our goal is to transform customer service: cutting waiting time in claims processing and purchase to bare minutes — across all touchpoints, including mobile devices.  At Heirs Insurance, we want to give our customers what they have so often lacked – high quality insurance, at an affordable price – and with an insurer that is on their side".
Niyi Onifade, MD/CEO, Heirs Life, said: "Our goal is to integrate life insurance products into people's daily lives to create financial inclusion and bring quality financial services to the many, not just the few.  This way, we empower people to live more confidently and achieve their dreams, whilst securing the future of their loved ones.  Heirs is all about giving our clients financial security.  As people build wealth, we want them to know that they have a partner in Heirs Life, providing financial support throughout their life".
Visit www.heirsinsurance.com and www.heirslifeassurance.com for more details.
EFCC boss testifies against Ali Peters, Nadabo Energy over N761.6m subsidy fraud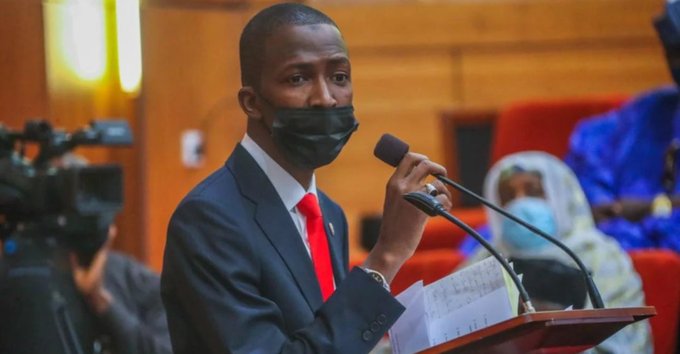 Justice S. S. Ogunsanya of the Lagos State High Court sitting in Ikeja, Lagos, on Wednesday, September 22, 2021, admitted in evidence several documents tendered by the Economic and Financial Crimes Commission, EFCC, against one Abubakar Ali Peters and his company, Nadabo Energy Limited, in an alleged N761.6m fraud.
Mr Abubakar and his company are being prosecuted by the Economic and Financial Crimes Commission, EFCC, over a 21-count charge bordering on obtaining money under false pretence, diversion of Federal Government funds and forgery to the tune of N761,628,993.84.
One of the counts reads: "Nadabo Energy Limited and Abubakar Ali Peters, on or about 26th day of September, 2011 in Lagos, within the Ikeja judicial division, fraudulently obtained the sum of N761,628,993.84 from the Federal Government by falsely representing that the sum represented the subsidy accrued to Nadabo Energy Limited under the Petroleum Support Fund for the importation of 16,808,064 litres of Premium Motor Spirit (PMS), which Nadabo Energy Limited purported to have purchased from Delano Petroleum Corporation Akara Tortola British Virgin Island, and transported the 16,808,064 litres through MT Gotland Carolina (mother vessel) and MT Sonia (daughter vessel) to Nigeria, whereas Nadabo Energy Limiter only imported 7,953,962 litres of PMS from Delany Petroleum Corporation Akara Tortola British Virgin Island and transported 7,953,962 litres of PMS through MT Gotland Carolina (mother vessel) and MT Songa (daughter vessel) to Nigeria."
The offence, which involves obtaining by false pretence, is contrary to Section 1 (3) of the Advance Fee Fraud and Other Related Offences Act No 14 of 2006.
He pleaded "not guilty" to the charges when he was arraigned on October 7, 2015, thereby prompting the commencement of his trial.
At the resumed sitting today, the Executive Chairman of the EFCC, Abdulrasheed Bawa, continued his examination-in-chief as the second prosecution witness.
Led in evidence by the prosecuting counsel, S.K. Atteh, the prosecution, through the witness, tendered in evidence several documents, as Mr Bawa further testified to the findings of the investigation he led into the alleged fraud.
The prosecution witness said: "In 2015, we received a complaint from the then Minister of Petroleum Resources, Mrs. Diezani Alison-Madueke, alleging fraud in the importation of PMS by Nadabo, and equally received a petition from Falana & Falana Chambers dated 17th of January, 2012."
The petitions, which also included a complaint from a civil society group, he said, formed the bedrock of the investigation into Nadabo Energy Limited.
However, when the prosecution sought to tender the documents in evidence, the defence counsel, E.O. Isiramen, raised objections to their admissibility.
Citing the sections of the Evidence Act and other authorities, he argued that the documents, referencing the letter of complaint emanating from the civil group, did not meet the criteria stated in the Act, particularly that "there is no proof of payment for certification in line with established judicial authority that certification requires payment."
Opposing the objection, Mr Atteh cited the case of Sule Lamido vs FRN, arguing that, "the Commission is an agency of the Federal Government and has no prescribed fee to be paid for certifying documents emanating from it."
After listening to the arguments, the trial judge dismissed the objection and admitted the documents as exhibits P2 to P5.
Thereafter, Bawa told the Court that a Special Team was constituted by the EFCC to probe the subsidy regime.
He said: "The first port of call was the Petroleum Products Pricing Regulatory Agency, PPPRA."
He also noted that after meeting with PPPRA, the defendant was among many involved in importing petroleum.
"Based on intelligence from PPPRA, we set out to get more intelligence.
"All the banks involved were written to, including the Central Bank of Nigeria, CBN, the Debt Management Office, DMO, Nigeria Port Authorities, NPA, NIMASA, the Nigerian Navy and many other companies involved in dealing with Nadabo Energy Limited.
"We invited all marketers to come forward with the documents they submitted to PPPRA.
"In this particular case, we wrote to him and his company, inviting them to bring forward all documents submitted.
"On 28th January, 2012, he came to our office and I personally interviewed him," he said.
He added that the PPPRA was, thereafter, contacted to furnish the EFCC with the certified true copies of all documents submitted to it by the defendant.
"They responded in writing attaching the documents submitted by the defendant.
"When we received it, we compared it with the ones he submitted to us and found out that he claimed that he imported 6,000 MT each with two Letters of Credit financed by then Spring Bank Plc, which was not the case," he further said.
Mr Bawa, in his further elaborate testimony, told the Court that in the course of the investigation, which began in 2012, the EFCC had several correspondences with the DMO, PPPRA, Enterprise Bank, Corporate Affairs Commission, CAC, Staco Insurance Company, Delaney Petroleum Corporation, Skye Bank and Q & Q Services Nigeria Limited.
He said based on the findings of the investigation team, the PPPRA was asked to recompute the money to be paid to the defendant and it was found that he was overpaid N761,628,993.84 as subsidy funds for PMS he claimed to have imported.
According to Mr Bawa, the defendant allegedly used forged documents to claim subsidy funds for 12,000MT of PMS, whereas only about 6,000 MT was imported by the defendant.
Atteh sought to tender the series of correspondences between the EFCC and the various companies and organisations contacted in the course of investigation.
According to Mr Atteh, the companies and organisations supplied the EFCC with documents indicating that fraudulent documents were used by the defendant to obtain subsidy funds from the government.
Mr Isiramen, however, raised objections to their admissibility, raising earlier arguments.
Ruling on the objections, Justice Ogunsanya only upheld Isiramen's argument to the admissibility of the letter of the EFCC to the Registrar of the CAC, being a photocopy with no certification, but admitted all the other documents marking them as Exhibits P8 to P25.
Thereafter, Bawa told the Court that Abubakar was invited to the EFCC and he gave statements on January 28, 2012 and February 8, 2012.
As Atteh sought to tender the statements, Isiramen again raised objections, arguing that "he was detained in EFCC custody and subjected to inhuman conditions and he was not given water, no food."
Atteh, however, told the Court that the defendant was never given an inhuman treatment and that the statements were, in fact, not confessional statements.
Thereafter, the trial judge dismissed the objection and admitted the statement in evidence marked as Exhibits P26 and P27.
The case has been adjourned till November 1 and 2, 2021 for "cross-examination of the witness".
The defendant is also standing trial before Justice C.A. Balogun of the Lagos State High Court sitting in Ikeja for an alleged N1.4bn subsidy fraud due for October 5, 2021 for continuation of trial.
CSOs insist on occupying CBN Office On Monday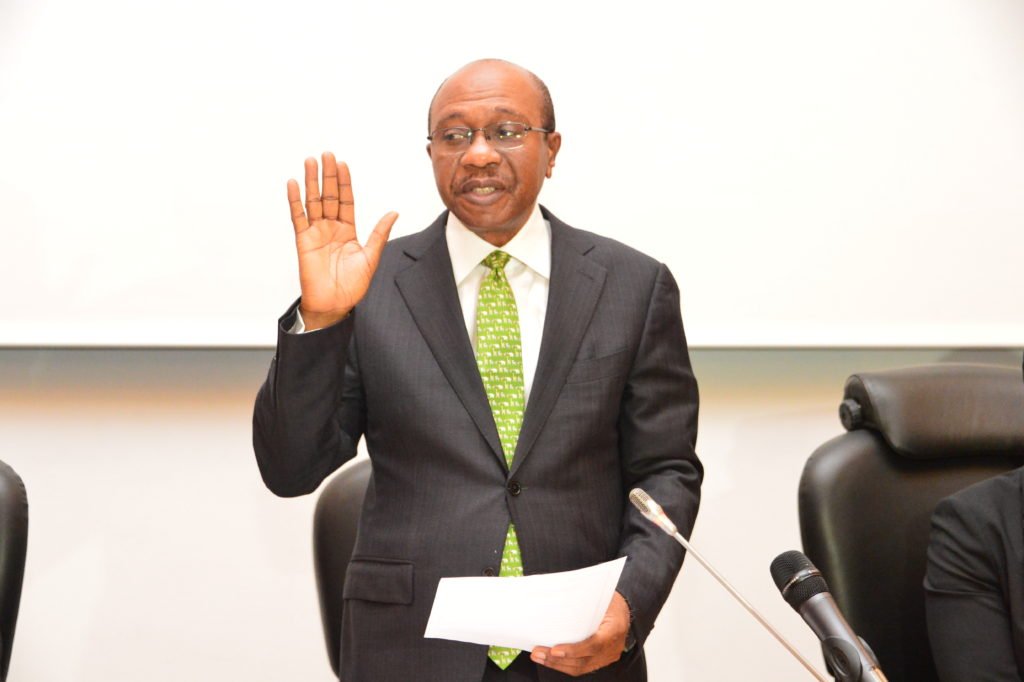 The Coalition of civil society organisations and Abuja Grassroots Projects (AGP) has said that there is no going back on occupying the Central Bank of Nigeria (CBN), to push for the sack of Mr. Godwin Emefiele, Governor of Central Bank, for failing to resign before Thursday, September 23, 2021.
Coordinator of AGP, Comrade Ahmadul Yusuf in a press briefing on Thursday said they do not intend to drop the planned protest, thereby reaffirming that the shutting down of the entire CBN Headquarters will take a center stage on Mondoy, September 28, 2021.
He therefore, warned youths under the Arewa group not to sell their birth rights because of peanuts to make them change their minds from pushing for the removal of Emefiele.
He said the cause is for the ordinary Nigerians on the street, adding that the Northern part of the country is the worst hit in terms of adverse effect of poor policies of the current CBN Governor
"We are at the forefront of this struggle to ensure that Mr. Emefiele is booted out of the office. And we have followed the procedure of organising a massive protest by writing officially to the Nigerian Police and other relevant security agencies.
"So, we are going to address an international press conference where various international media organizations will be briefed on all the sins on of the current CBN governor.
"We are using this medium to call on the President of the Arewa youth assembly to revert the pronouncement of the suspension of the speaker of the Assembly to avoid division amongst the northern youths,," he said.
Recall that recently, the AGP had vowed to stage a mass protest with the intention of shutting down the Federal Capital Territory FCT, should the Governor of the Central Bank of Nigeria, Godwin Emefiele fails to resign before Thursday, September 23, 2021.
Yusuf in a press briefing had however said that they desire to support the call for the resignation of the Governor because of his inability to stabilise the country's economy.
He added that he has used his hidden agenda to discredit President Muhammad Buhari's administration through his anti peoples oriented policies.
They also blamed the CBN Governor, Godwin Emefiele's economy policies for impoverishing Nigerians, thereby demanding that President Buhari should harken to the voice of Nigerian youths by immediately sacking the CBN Governor to save the country from total collapse.
HealthPlus Launches Nigeria's First Ever Digital ePharmacy And Access To Doctors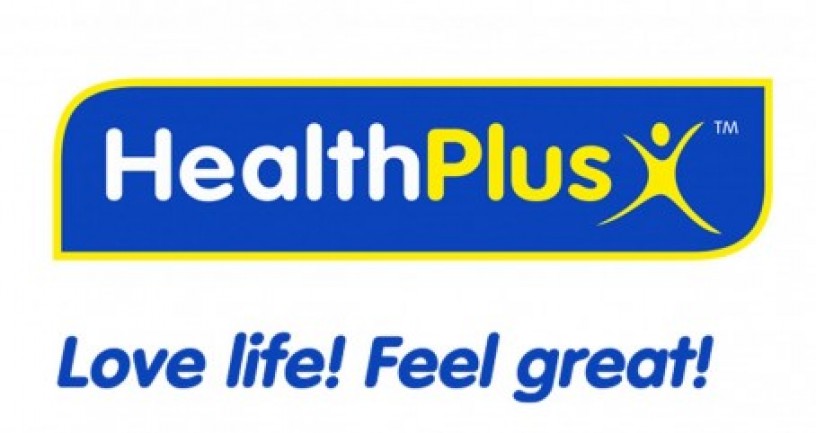 HealthPlus Limited, the largest and fastest-growing pharmacy chain across West Africa is set to revolutionize the pharmaceutical industry with the launch of Nigeria's first ever e-Pharmacy. Nigerians can also now access a doctor or pharmacist instantly at a click.
Through the digitization of the Pharmacy and retail services, HealthPlus will now be transformed into a fully automated one-stop shop for Pharmacy Services Telemedicine Services Laboratory Services and, Beauty Consultation Services.
From the fully automated and interactive website, Nigerians can now access all the pharmacy services and consult a doctor right from the comfort of their homes or a click from their mobile phones.
According to Chidi Okoro, Chief Transformation Officer of HealthPlus Nigeria Limited, "we noticed a significant surge in online Pharmacy orders, and many customers organically resort to purchasing medicines online and getting them delivered at home. It is now considered not just the more convenient option, but the safer option as well."
HealthPlus' first-ever ePharmacy is in response to this shift and give Nigerians quicker access to the country's best pharmaceutical care,
HealthPlus' ePharmacy aims to deliver a user-friendly, all-inclusive online experience, that provides access to professional health care services using any device. HealthPlus ePharmacy is truly a 'one-stop shop' experience for health care services including telemedicine and laboratory services in partnership with healthcare providers such as MeCure.
In explaining the specialist nature of the ePharmacy platform, Chief Transformation Officer, Chidi Okoro also remarked that "our intention is to become the leading point of care for medicine use review, prescriptions management and pharmacist consultation services, by providing seamless end to end user experience. We will also be constantly updating our content with helpful information, articles, blogs, newsletters and company announcements."
Amongst the new features, such as the "Speak To A Pharmacist" chat button on the site, the ePharmacy platform is interactive and gives better access to foster improved communication with our patients and customers. '
Afsane Jetha, CEO of Alta Semper Capital LLP, HealthPlus's private equity investment partner, believes that this is another great stride in improving healthcare delivery in Nigeria by providing access to high-quality yet affordable medical and beauty supplies through a new and innovative platform. "We remain strongly committed to supporting the company strategically and financially in the years to come," he assured.
HealthPlus ePharmacy service is offering its customers a 40% discount on selected items, as a special introductory gesture.