Hard Times Hit Kessington Adebutu As 'Baba Ijebu' Biz Dwindles … Imitates Foreign Gamers to resurrect Biz … His Ordeal with 1960 bet
If information reaching us stead is anything to flow with, then the popular 'baba Ijebu' founder and Chief Executive Officer, Chief Kessington Adebukunola Adebutu is deeply enmeshed in financial tide.
Sources disclosed that the ijebu-born premier lotto owner is currently experiencing low turnout in patronage of his baba ijebu business ever since more gamers have flooded the country.
Kessington who at inception in 2001 boasted of 200 principal agents, 16,000 sub agents/sales representatives across the western region of Nigeria has for a while now recorded low business sale and being abandoned by most of his agents and sales representatives across the country.
Reasons being that, foreign gaming companies are now in the country and they've made things difficult for him to run his indigenous business enterprise smoothly.
These foreign gamblers have been able to capture the minds of all age grades into their sport betting, churning out unexpected bonuses on ticket predicted by patrons.
Recently, it was alleged that 'Baba Ijebu' sued 1960 bet, a foreign gaming company for issuing bonuses and disrupting activities most especially in Lagos state which serve as a major point sales for him.
The court ruled in favour of Baba Ijebu then, by putting a halt to the bonuses across Lagos metropolis. But unfortunately, the bonuses controversy only went out of the scene for a while as its back in favour of the foreign gamers after an appeal.
The glamour brought in by these foreign gamers have made people neglected 'Baba Ijebu' with only few still checking out at their kiosk while there are hundreds patronizing the foreign sport gamblers modernized shops.
Years back when 'Baba Ijebu' partnered with some big wigs in the society and started the pool business, he eventually lost out and started the premier lotto in 2001.
His premiere lotto company, which comprises of management team that has over 40 years combined experience in gaming industry, has been unable to withstand the tide recently faced from the attention given to these foreign gamers.
Some of these sport gamers include 1960bet, nairabet, merry bet, etc.
'Baba Ijebu' which use to be one of the biggest lotto practices in West Africa is giving in day by day to these foreign bets as he is currently on a lost course.
Insiders close to the business magnate revealed that he has started his own sports game, different from his lottery lucky number pick. But his new investment has gained no ground yet since he has so many contemporaries to battle with.
His unfathomable loses has recently made him to cut back on his expenses and social activities.
– Society Reel
Ovie Omo-Agege Promises Deltans A Better Tomorrow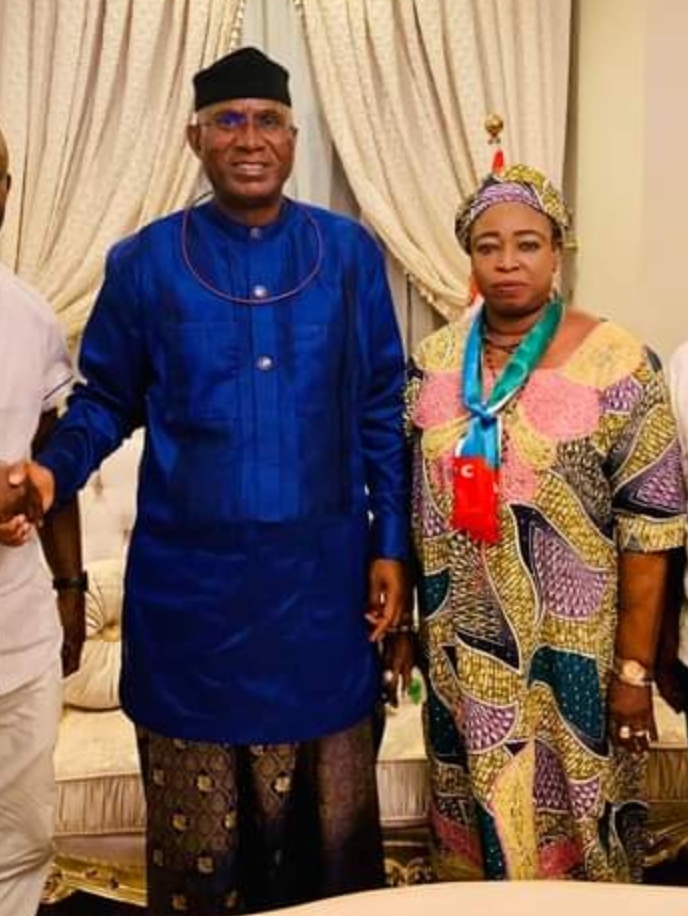 Against all odds and every intimidation, we will continue to visit voters in every nooks and crannies of the state, share our message of 'A Better Tomorrow' with them, and gain their support and partnership.
As told by His Excellency, Ovie Omo-Agege, Frontline Governorship candidate of the All Progressive Congress, APC to all the Delta State Civil Servant, that we are more than willing and capable, of building a robust industry that would Favour every one in the state.
According to Chief Mrs Faith Majemite, that Omo-Agege have the tract record and capacity. Agege will not make excuses why we didn't succeed, rather, those challenges that exist, would be the reason for our testimony that we succeeded, regardless, says Faith .
More Troubles For Umo Eno As Court Rejects Stay-of-execution Request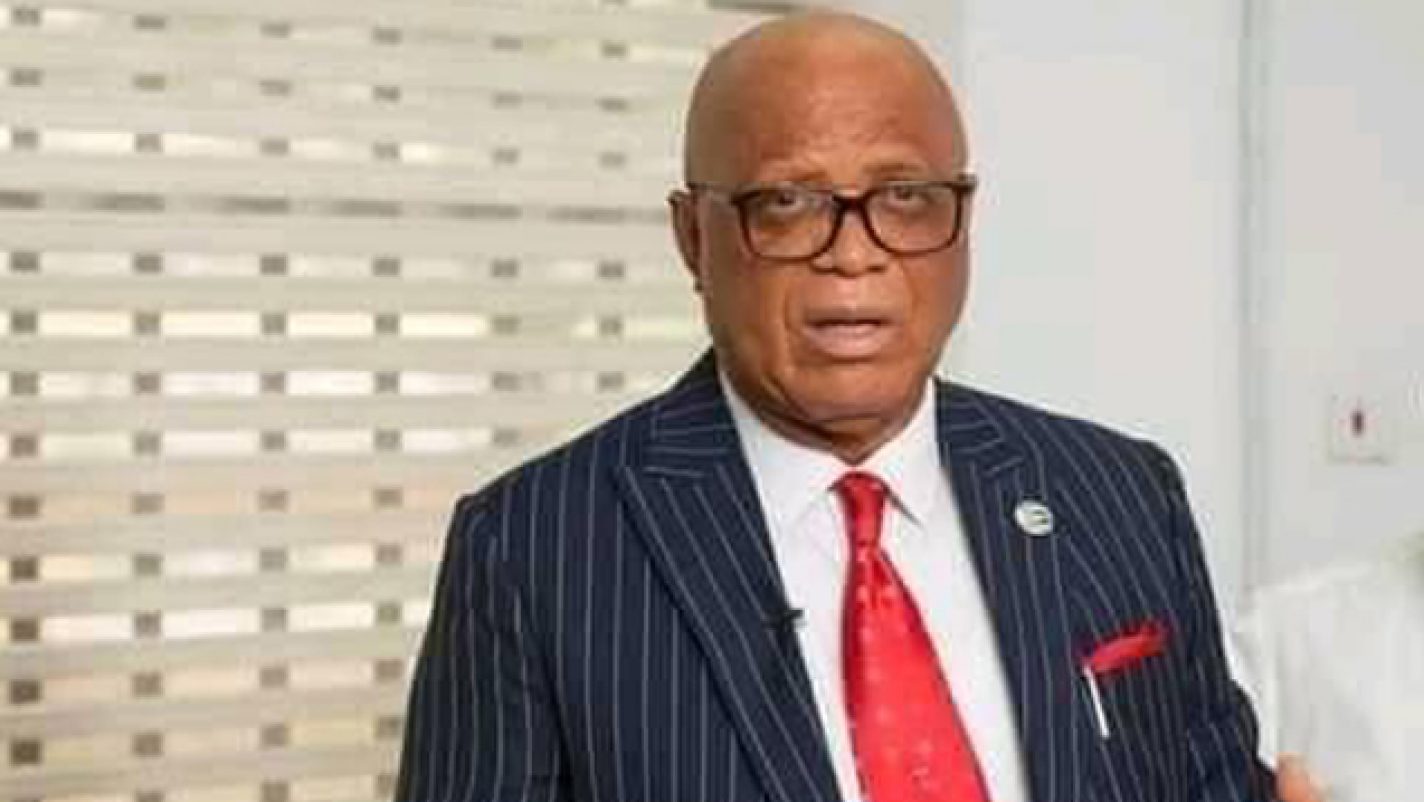 A Federal High Court in Abuja on Tuesday dismissed an application filed by Pastor Umo Eno seeking a stay-of-execution of the Order which had nullified his nomination as the PDP governorship candidate in Akwa Ibom State.
The court which nullified Eno's nomination, ordered that he should be replaced with Rt. Hon. Michael Enyong as the authentic PDP candidate.
In throwing out the request for stay of execution, the Court ruled that Umo Eno was never a party to the case filed by Enyong, and so his request could not be entertained by the COurt. The court therefore described Umo Eno as ''meddlesome interloper'' for seeking to file an application in a matter he was never a party of.
Recall that in a judgement delivered on January 20, Justice Fadima Aminu of the FHC, Abuja, had ordered the PDP to submit Enyong's name to INEC as its candidate. In a suit marked FHC/ABJ/CS/1295/2022 filed in August, Enyong had submitted that he won the party's primary held on May 25. The defendant in the case was PDP. Enyong did not join Eno as a party in his case. How clever!
This means that it is only the PDP that has the locus to file an appeal or stay of execution application against the judgement which sacked Eno. So far, the PDP's National Legal Adviser (NLA) is not willing to participate in the matter especially since he was never carried along in all the Umo Eno legal matters. Rather, the Akwa Ibom State Chapter of the Party had always engaged Barr. Emmanuel Enoidem (the former NLA) as its legal counsel, totally sidelining the current National Legal Adviser. Recall also that the PDP National Legal Adviser had a few weeks ago issued a public statement announcing that it is only the NLA that has the authority to brief and engage lawyers holding briefs for the party. The public statement had also warned party members to desist from engaging lawyers without his knowledge.
Meantime, I understand that Enyong's lawyers had served INEC with the Court order and his name would soon be published by the electoral umpire as PDP's authentic governorship candidate.
My Take:
1. The chances of Umo Eno returning to his former status as the governorship candidate is very, very slim. It probably will not happen.
2. Gov. Udom Emmanuel and the PDP have yet to come to terms with the fact that Umo Eno's name has been deleted as the candidate. They are inconsolable in anger, grief and pain. ''They are experiencing a great sense of separation, akin to the overwhelming feeling of loss which one experiences when he is bereaved'', says a political analyst and business man, Elder Aniefiok Isatt.
3. This development is also the greatest setback and the most devastating blow the PDP has ever suffered in the state since 1999. This case might just be some kind of ''Nunc Dimittis'' for the PDP in the State.
4. Privatively, PDP stalwarts are quick to blame the governor for the woes that has befallen the party this season. They believe that by imposing a very unpopular person as the candidate, the governor had bruised and hurt the majority of the members.
5. The question many are pondering is: Will Udom Emmanuel take to Enyong and accept him as the PDP candidate, thus conceding that Umo Eno was never God's revelation, contrary to what he told the people; or will the governor leave Enyong to his own devices and embrace a different person?
Our Client Wanted To Say 'Pupsy', Not Her Private Parts — Lawyer Defends Embattled Nigerian Polytechnic Female Graduate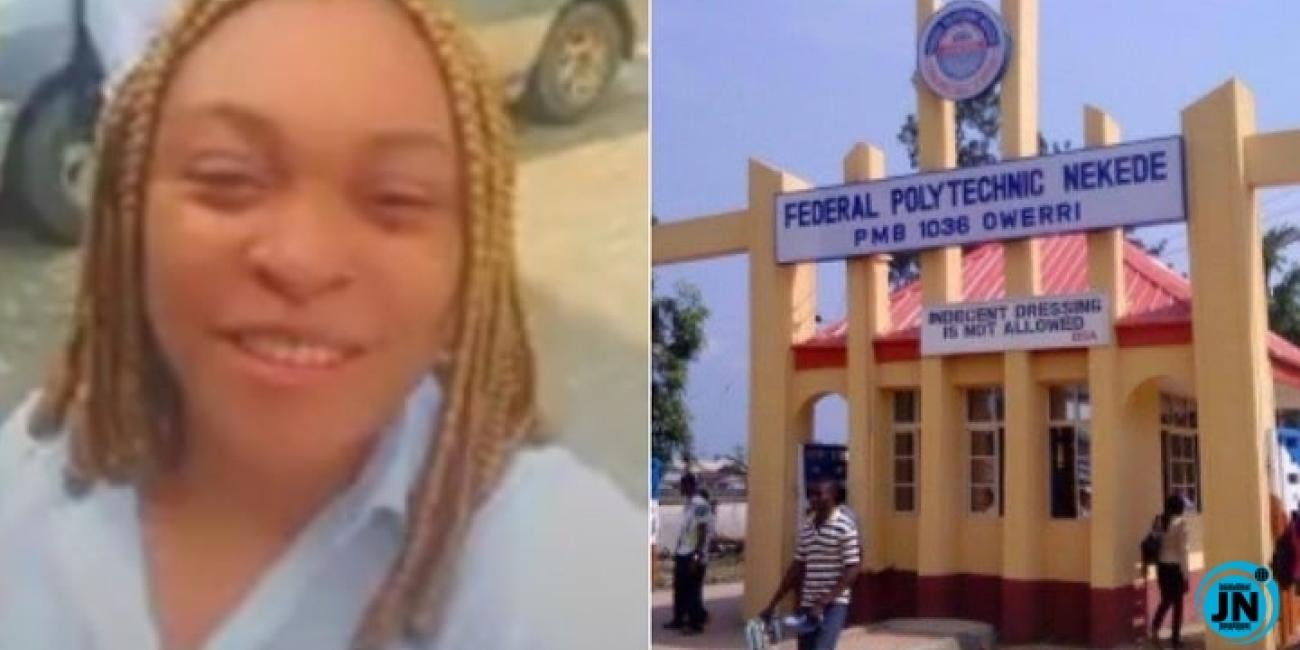 Barrister Ikechukwu Nwaopara, a legal practitioner representing the interest of Sharon Ogechi Okoroafor, the graduating student of the Federal Polytechnic Nekede, Owerri, Imo State, who went viral on social media for saying that she graduated with the help of God and her private parts, has said his client was misinterpreted.
The lawyer, who made the appeal to the institution's management in a statement made available to newsmen, claimed that their client had no intention of disparaging the institution's reputation, standards or integrity.
The statement reads: "We are solicitors to OKOROAFOR OGECHI SHARON (our client under our Pro Bono (Free Legal Services) on whose behalf we write this memo to you.
"We are aware that she will be facing the school disciplinary panel this morning, and we wish to use this medium to express our confidence that the panel will carry out their duties in compliance with the principles of Fair hearing, good conscience and natural justice, devoid of harassment, intimidation, and threats.
"We have met and discussed with our Client and evidence before us shows that she has no intention to defame the character, standard and integrity of the institution. In her words what happened in the said viral video was a slip of tongue as a result of her uncontrollable ecstasy over her graduation. Her intended words were "God and Pupsy" in appreciation of the Almighty God and her dad.
"It is clear, therefore, that she had no intention whatsoever to use such a "foul word" in the said viral video to cajole or blackmail the institution, as no lecturer or name of the institution was mentioned or referred to in the said viral video.
"Our lawyers are already on ground at the institution now to follow up the proceedings at the panel against any form of intimidation or harassment. The integrity and standard of the said institution is not in doubt especially since my senior brother, Rev Dr Arimanwa took over as the Rector. Indeed, justice is for all parties."
We had reported that after Sharon's video went viral on the internet, the management of the institution announced that it would investigate her action as it was capable of dragging the reputation of the school to the mud.