Hard Times Hit Kessington Adebutu As 'Baba Ijebu' Biz Dwindles … Imitates Foreign Gamers to resurrect Biz … His Ordeal with 1960 bet
If information reaching us stead is anything to flow with, then the popular 'baba Ijebu' founder and Chief Executive Officer, Chief Kessington Adebukunola Adebutu is deeply enmeshed in financial tide.
Sources disclosed that the ijebu-born premier lotto owner is currently experiencing low turnout in patronage of his baba ijebu business ever since more gamers have flooded the country.
Kessington who at inception in 2001 boasted of 200 principal agents, 16,000 sub agents/sales representatives across the western region of Nigeria has for a while now recorded low business sale and being abandoned by most of his agents and sales representatives across the country.
Reasons being that, foreign gaming companies are now in the country and they've made things difficult for him to run his indigenous business enterprise smoothly.
These foreign gamblers have been able to capture the minds of all age grades into their sport betting, churning out unexpected bonuses on ticket predicted by patrons.
Recently, it was alleged that 'Baba Ijebu' sued 1960 bet, a foreign gaming company for issuing bonuses and disrupting activities most especially in Lagos state which serve as a major point sales for him.
The court ruled in favour of Baba Ijebu then, by putting a halt to the bonuses across Lagos metropolis. But unfortunately, the bonuses controversy only went out of the scene for a while as its back in favour of the foreign gamers after an appeal.
The glamour brought in by these foreign gamers have made people neglected 'Baba Ijebu' with only few still checking out at their kiosk while there are hundreds patronizing the foreign sport gamblers modernized shops.
Years back when 'Baba Ijebu' partnered with some big wigs in the society and started the pool business, he eventually lost out and started the premier lotto in 2001.
His premiere lotto company, which comprises of management team that has over 40 years combined experience in gaming industry, has been unable to withstand the tide recently faced from the attention given to these foreign gamers.
Some of these sport gamers include 1960bet, nairabet, merry bet, etc.
'Baba Ijebu' which use to be one of the biggest lotto practices in West Africa is giving in day by day to these foreign bets as he is currently on a lost course.
Insiders close to the business magnate revealed that he has started his own sports game, different from his lottery lucky number pick. But his new investment has gained no ground yet since he has so many contemporaries to battle with.
His unfathomable loses has recently made him to cut back on his expenses and social activities.
– Society Reel
Lawyers petition Senate over alleged oil theft in Niger Delta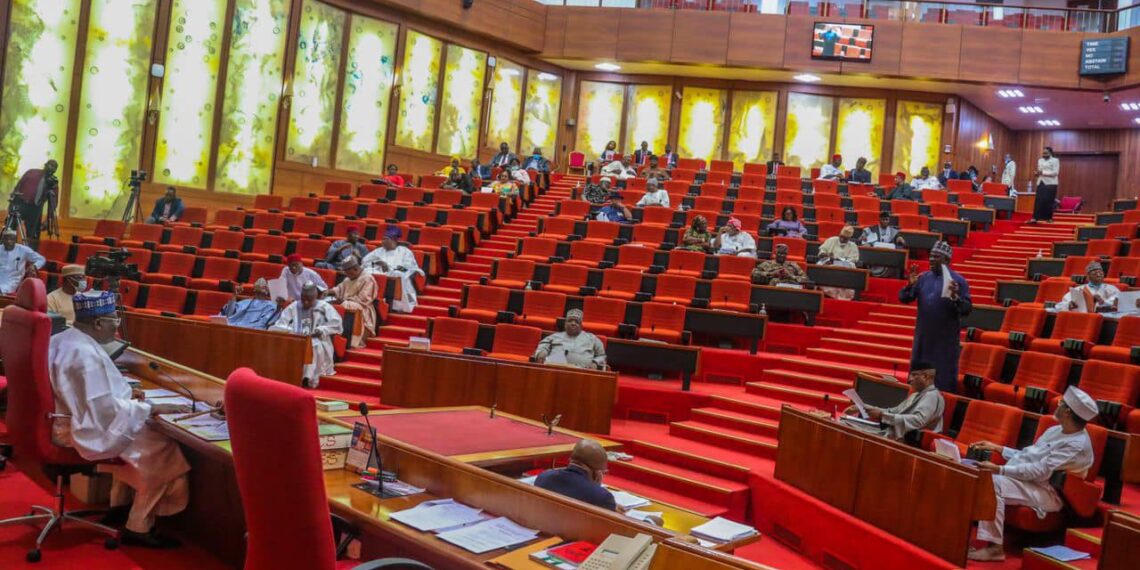 The lawyers said about $15 million per month accruable to the federal government could potentially be lost due to the absence of a functional measurement system for exported crude oil volumes at this Ugo Ocha terminal.
A group of lawyers has petitioned the Senate Ad-Hoc committee over alleged oil theft from the Ugo Ocha export terminal at OML 42 in the Niger Delta region.
The OML 42, an oil field located in the swamps of the western Niger Delta, is operated by NECONDE Energy Limited. The terminal has four flow stations with a combined production capacity of around 30,000 barrels of oil per day (bpd).
The lawyers complained that an average of one million barrels of Nigeria's crude oil is taken away monthly by the company without accurate measurement – due to the absence of meters at this export terminal.
In the petition seen by PREMIUM TIMES and presented at the committee's investigative hearing on "Oil Lifting, Theft and the Impact on Petroleum Production and Oil Revenues" on 21 September, the lawyers said since the terminal was established in 2017, NECONDE has frustrated efforts by the federal government to install a metering system also known as LACT Unit at the terminal. The company, they said, continues to operate the terminal in full violation of the federal government's requirement for accurate custody transfer measurement at all export terminals.
The petition, dated 21 September, was submitted through O. F. Emmanuel & Co. It comes on the heels of oil theft and vandalism in the Nigerian oil sector.
PREMIUM TIMES reported how the Nigerian National Petroleum Company Limited (NNPCL) disclosed that it loses 470,000 bpd of crude oil amounting to $700 million monthly due to oil theft.
This paper also reported how Nigeria, amid dwindling revenue, lost $10 billion to crude oil theft in seven months.
The lawyers, in the petition signed by the Principal Partner, Oluwatosin F. Emmanuel, alleged that as of the time of the petition, there are no meters at the Ugo Ocha export terminal to accurately determine the volumes of Nigeria's crude oil sold to foreign buyers.
They said enormous amounts of revenue – to the tune of $15 million per month – accruable to the Federal Government of Nigeria could potentially be lost due to the absence of a functional measurement system for exported crude oil volumes at this terminal.
They also claimed that NECONDE continues to operate the terminal in flagrant violation of the federal government's mandate for accurate custody transfer measurement at all export terminals.
"Been aware of this monumental revenue loss, the government of Nigeria, through NUPRC, recently placed a ban on all exports of crude oil from NECONDE's OML 42 UGO Ocha terminal until a functional LACT Unit is installed on the terminal," part of the petition read. "In spite of the subsisting government ban, NECONDE continues to export Nigeria's crude oil illegitimately from the Ugo Ocha terminal while frustrating every effort to install a LACT Unit on the terminal."
They asked the Senate panel to ensure that the ban on exports from the Ugo Ocha terminal is enforced and that the company is compelled to install a 1.25 million barrels per day LACT Unit (metering system).
The lawyers further prayed the committee to direct the Nigerian Navy to "arrest and detain the vessel "MT COPPER SPIRIT" which is currently lifting oil at the Ugo Ocha terminal, direct the NMDPRA and NUPRC to cancel all barging permits granted to NECONDE and NPDC until a LACT Unit is installed and commissioned at the Ugo Ocha terminal – as directed by NUPRC and direct the Nigeria Ports Authority to prohibit the movement of crude oil barges and tankers to and from the Ugo Ocha terminal."
Just In: Again, national grid collapses to zero megawatts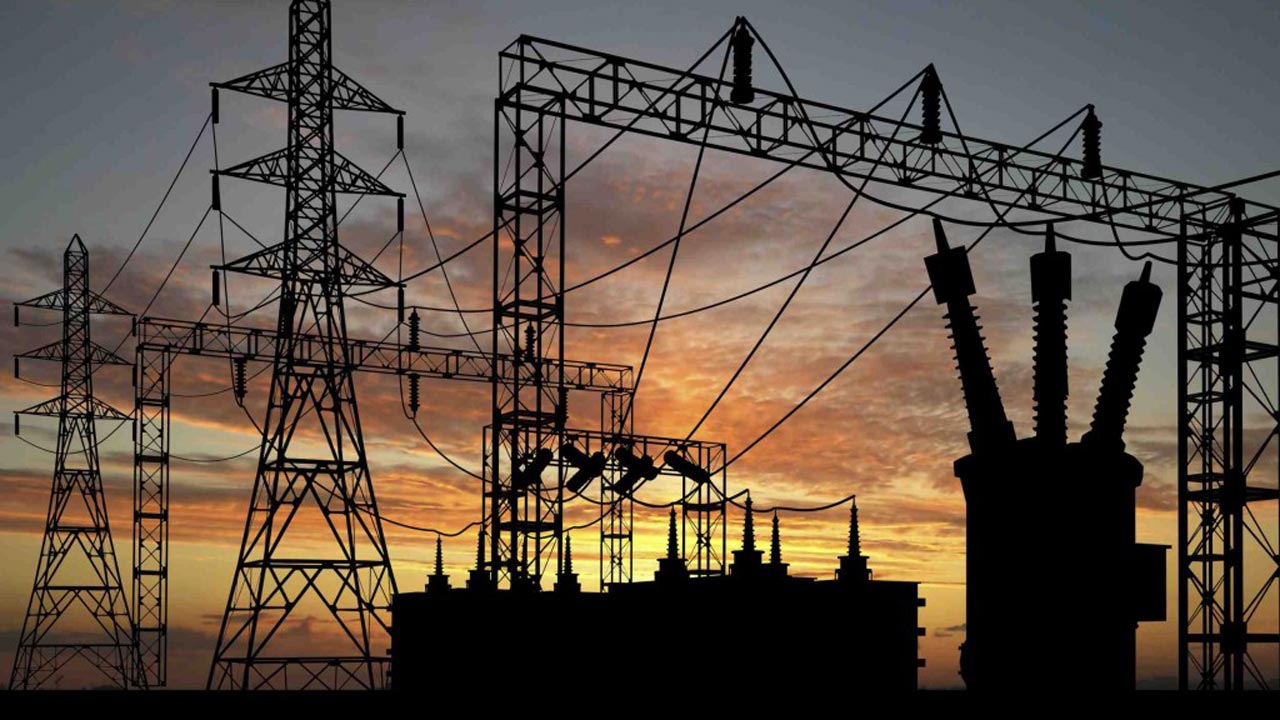 Nigeria's national grid crashed to zero megawatts (MW) at 10:51am on Monday, causing power outage nationwide outage.
The collapse occurred days after electricity consumers said they had enjoyed improved supply.
The national electricity grid as of 10am on Monday had 3,712MW generated from 21 Generation Companies (GenCos) before it dropped to 0MW one hour after.
According to the information from the System Operations, a section of the Transmission Company of Nigeria (TCN), only Afam IV was on the grid but with zero supply as of 12noon.
As of Sunday, the highest generation was 4,100MW while the lowest was 3,652MW with the frequency hovering between 49.04 Hertz (Hz) and 50.34Hz.
Since July 1 this year, consumers said power supply had increased in their various areas.
For instance, the Abuja Electricity Distribution Company (AEDC) recently confirmed increment in its daily allocation to over 500MW from the actual 300MW it had distributed before then.
Though the national grid had not cross 5,000MW, Daily Trust observed that level of load rejection especially around the DisCos' networks had dropped significantly with some customers entitled to five-hour supply, recording over 12 hours daily.
The Nigerian Electricity Regulatory Commission (NERC) had attributed the improvement in power supply nationwide to the partial activation of contracts that seeks to hold sector operators liable for deliberate incompetence.
The national grid collapsed twice, in July and in August but was quickly restored and power supply improvement was sustained before the latest system collapse on Monday.
According to records, this is the seventh system collapse this year, much more than the three recorded last year.
Although TCN, the national grid manager was yet to establish the cause of the crash, some insider said it could be as a result of a maintenance of the 330 kilovolts Jos – Bauchi transmission line maintenance slated for Monday.
Some DisCos including Kaduna Electric, Enugu, and Kano, had already communicated the nationwide outage to their customers noting that efforts were ongoing to restore supply.
Police Deploy More Personnel To Seaports In Lagos Over Nigerian Students, NANS' Protest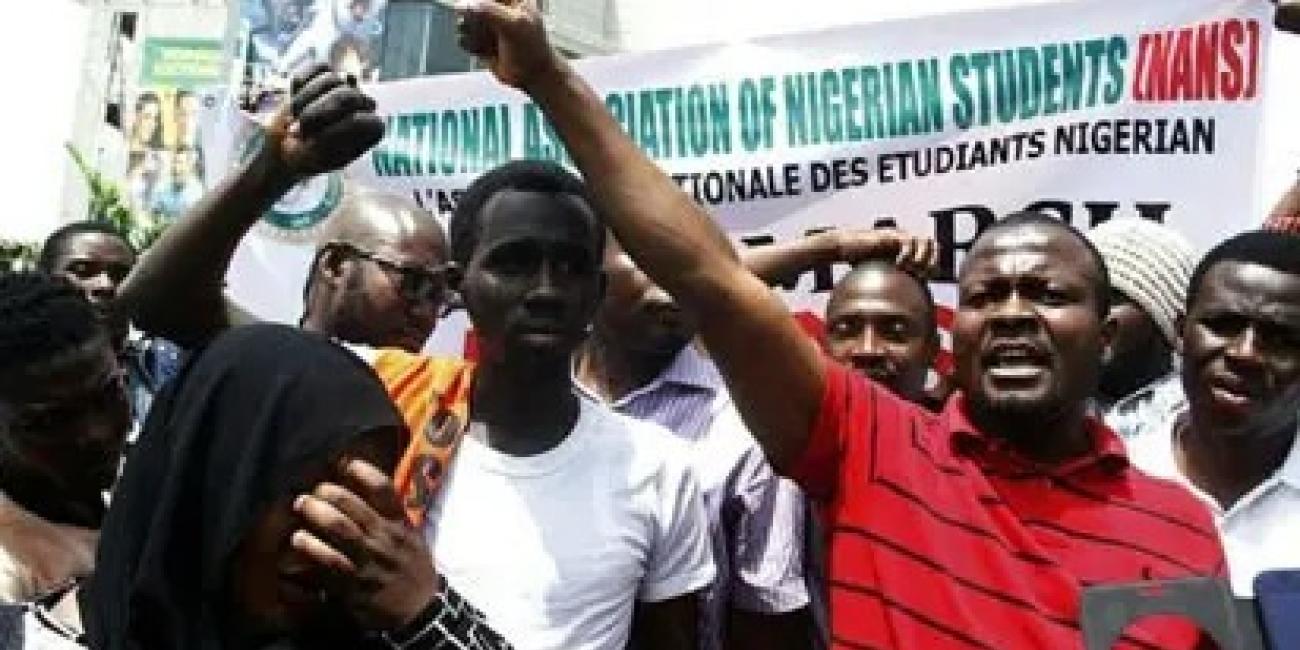 Following the ASUU strike that has kept university students across the nation at home for over seven months, NANS declared "Occupy The Airport" nationwide protest.
The Nigeria Police Force has announced that it has deployed personnel to adequately secure seaports across the nation following a threat by the National Association of Nigerian Students (NANS) to shut down commercial activities at the nation's busiest seaports ¬¬¬¬¬¬- the Apapa and Tin-Can Island Ports in protest over the lingering strike by the Academic Staff Union of Universities (ASUU).
Following the ASUU strike that has kept university students across the nation at home for over seven months, NANS declared "Occupy The Airport" nationwide protest.
The aggrieved students who protested on Monday at the Murtala Muhammed International Airport also reportedly threatened to ground commercial activities at the Apapa and Tin-Can Island Ports in Lagos State.
Disclosing the security beef up to Daily Trust, the Commissioner of Police in charge of Western Port Authority Command, Jonathan Towuru, said security was tightened around the Western Ports to avoid any breakdown of law and order although the student body did not show up as threatened.
The commissioner said, "People went about their businesses while operations at the terminals went on seamlessly, without any hindrance. But if the students eventually turn up, we will engage them in discussions. I must say that they conducted themselves well on Monday at the airport even though you still saw police monitoring the protest."