GTBank Releases 2018 Full Year Audited Results …….. Reports Profit before Tax of ₦215.6 Billion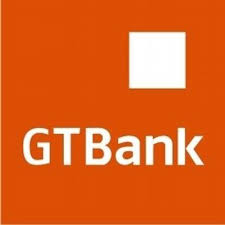 Guaranty Trust Bank plc has released its audited financial results for the year ended December 31, 2018, to the Nigerian and London Stock Exchanges.
A review of the results shows positive performance across all financial metrics and improved strategic positioning of the brand. Gross earnings for the year grew by 3.7% to ₦434.7billion from ₦419.2billion reported in December 2017. Profit before tax stood at ₦215.6billion, representing a growth of 9.1% over ₦197.7billion* recorded in the corresponding year ended December 2017. The Bank's customer deposits increased by 10.3% to ₦2.274trillion from ₦2.062trillion in December 2017, however, loan book dipped by 12.9% from ₦1.449trillion recorded as at December 2017 to ₦1.262trillion in December 2018.
In view of the above, the Bank closed the 2018 financial year with Total Assets of ₦3.287trillion and Shareholders' Funds of ₦575.6Billion. In terms of Assets quality, NPL ratio and Cost of Risk improved to 7.3% and 0.3% in December 2018 from 7.7% and 0.8% in December 2017 respectively. In addition, the coverage ratio for NPL stood at 105.1% and Capital adequacy ratio remained very strong, closing at 23.4% despite the implementation of IFRS 9. On the backdrop of this result, Post Tax Return on Equity (ROAE) and Return on Assets (ROAA) closed at 30.9% and 5.6% respectively. The Bank is proposing a final dividend of ₦2.45k per unit of ordinary share held by shareholders in addition to interim dividend of 30k per unit of ordinary share bringing total dividend for 2018 financial year to ₦2.75k per unit of an ordinary share.
Commenting on the financial results, the Managing Director/CEO of Guaranty Trust Bank plc, Mr Segun Agbaje, said; "In 2018, our focus on staying nimble, strengthening customer relationships and driving our digital-first strategy paid off. We successfully navigated the pressures of our challenging and radically changing business environment, recorded growth across key financial indices and reaffirmed our position as one of the best performing and well managed financial institutions in Africa.
He further stated that; 'This result reflects, not just the fundamental strength of our brand, but also our commitment to our values of excellence, creating value for all stakeholders and putting our customers first in everything that we do. Driven by these values, we are building the bank of the future by pairing the best of our business with the massive potential of digital technologies to create Africa's first integrated and trusted platform; Habari.
GTBank has continued to report the best financial ratios in terms of profitability, efficiency and capital for a Financial Institution in Nigeria as revealed by its return on equity (ROAE) of 30.9%, a cost to income ratio of 37.1% and capital adequacy of 23.4%. These ratios are a testament to the efficient management of the Bank. In recognition of the Bank's bias for world-class corporate governance standards, excellent service delivery, and innovation, GTBank has been a recipient of numerous awards over the years. Some of the Bank's awards in 2018 include Bank of the Year – Nigeria from the Banker Magazine, Best Banking Group and Best Retail Bank Nigeria from World Finance Magazine, Most Innovative Bank from the African Investor, and Best Digital Banking Brand in Nigeria from the Global Brands Magazine.
Dangote women empowerment program reaches N4.3billion in disbursement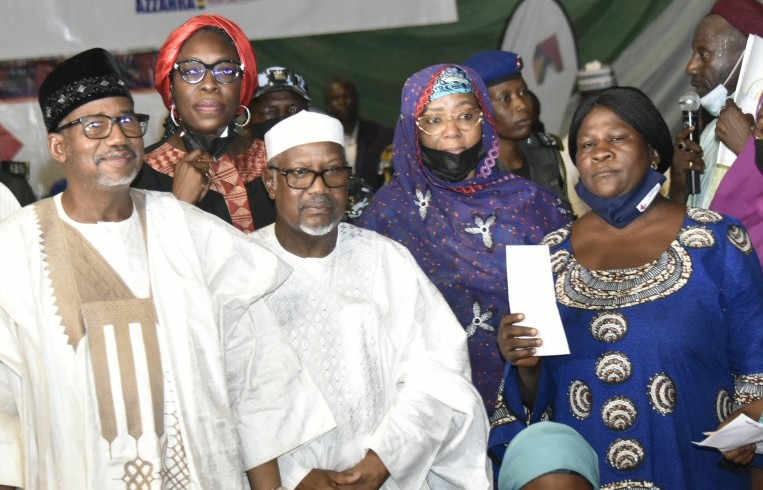 …He understands Nigeria better than some politicians-Gov
The Aliko Dangote Foundation (ADF) has doled out a whooping N4.2billion as part of its unconditional Micro Grant Programme for empowering women in the rural areas across the country.
Speaking at the flag-off of its one-off unconditional Micro-grants Programme Tuesday in Bauchi, Chairman of the Aliko Dangote Foundation empowered twenty thousand vulnerable women across the 20 Local Government Areas of the State.
Dangote who was represented by the company's Group Executive Director Government and Strategic Relations, Mansur Ahmed said so far over four hundred thousand poor women have benefited from the programme in the country.
He said in Bauchi State, N200million is currently being disbursed to vulnerable women across the 20 Local Government Areas.
According to the Africa's top philanthropist, the unconditional micro grant is aimed at supporting the government effort's in empowering poor families in the State.
He said the Foundation had earmarked N10billion to be disbursed to vulnerable women across the 774 Local Government Areas in the country.
Dangote said states that have also benefitted from the scheme include: Lagos, Kano, Jigawa, Kogi, Adamawa, Borno, Yobe, Niger, Nasarawa, Sokoto, Katsina and Kwara state.
He added that the next states to benefit from the programme are: Osun, Edo, Ogun, Rivers, Anambra and Ebonyi state respectively.
"The Micro-grants programme is one component of the Economic Empowerment pillar of the Aliko Dangote Foundation. It provides disadvantaged and vulnerable women with a one-off, unconditional N10,000,00 cash transfer to boost their household income generation. This we believe will help reduce their vulnerability and meet their livelihood needs," he added. 
He said it is gratifying to note that majority of women who benefitted from the scheme have been able to grow the seed capital.
While thanking Aliko Dangote Foundation to coming to assist the vulnerable women in  Bauchi State,  Governor Senator Bala Abdulkadir Muhammad said he was very elated with ADF's intervention across the country and especially in his state.
He expressed optimism that the intervention will support lives and livelihoods of women, children and families in Bauchi State.
According to him: "Aliko Dangote is a beacon of hope for the Bauchi people. He has been creating not only business institutions at the highest levels but also touching lives at the lowest level. He seems to understand Nigeria more than some of us who are politicians. He's supporting our mothers who will help put food on our tables and train their children in schools.
"We've just named the school of nursing and midwifery after him. This is to mark his huge contribution to our societies in Bauchi."
"We are also using this opportunity to inform him that he should come and invest in Bauchi. We have the highest deposit of limestone in the country. We have the largest arable land and the largest forest. Bauchi is also very peaceful and secured."
The Governor also presented a book to the Aliko Dangote Foundation.
The book was written over a 100 years ago by Sheik Uthman Danfodio, and titled: The Principle of Leadership.
Speaking also, the Speaker, State House of Assembly Rt Hon Abubakar Y. Suleiman described the intervention as huge saying it would go a long way in supporting the poverty alleviation stride of the state government.
He said the state will continue to collaborate with the state in area of economic empowerment of womenfolk.
Commending the foundation, First Lady and wife to the Governor Mrs Aisha Bala Muhammad  said the intervention will help lift families from economic problems, even as she urged the women to invest it wisely.
Speaking, one of the beneficiaries Amina Musa, 50, said she would start micro business and use the profit to support her family.
Another beneficiary Jumai Rabiu, 47, described the intervention as huge and timely, adding that she will use the money judiciously and employ others too.
Heirs Life Assurance Partners Avon Medical on World Blood Donor Day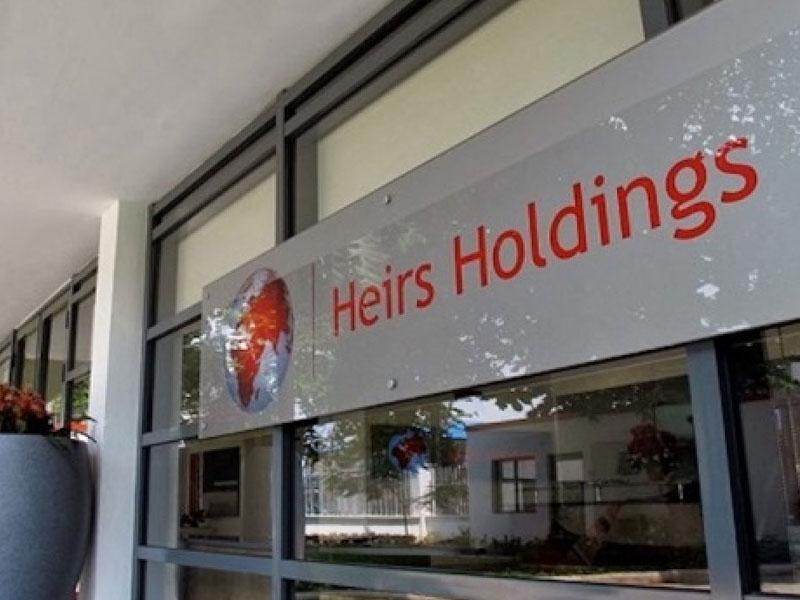 Newly launched specialist life insurance company, Heirs Life Assurance (HLA) has partnered Avon Medical to organize a blood drive in commemoration of the 2021 World Blood Donor Day. The event, which was held on Monday, June 14, 2021, at the ultramodern Avon Medical Dialysis Centre in Ikeja, Lagos had individuals present to donate blood for those in dire need of medical attention.
This year's edition, the first partnership between both companies, set out to increase awareness of the importance of safe blood for transfusion and highlight the critical role voluntary blood donors play in national health. The Chief Marketing Officer, Heirs Life Assurance, Ifesinachi Okpagu confirmed that the partnership is in line with the company's goal of promoting, not just the importance of life insurance, but wholesome living.
'At the core of our business operations at Heirs Life Assurance is care for people and their families and we are pleased to have demonstrated this with our partnership with Avon Medical. There are several statistics that show that blood donation is of much benefit to the end user as much as it is to donors and here today, we are raising awareness for the need to encourage this culture and celebrate as many that have come out to be superheroes', she said.
Shekinah Olagunju, Head, Marketing and Corporate Communications at Avon Medical, also expressed delight in the partnership, describing it as laudable especially as it helps both companies further their commitment to building a healthier nation and, in the process, improving the economy and transforming Africa; values held by the companies within the Heirs Holdings group portfolio.
Since its official launch on Tuesday, June 1, 2021, Heirs Life has continued to actively push its offering of life insurance that is simple, quick, accessible, and reliable with its array of value adding products, served on several easy-to-use platforms. Heirs Life's product offerings comprise of insurance-backed savings plans and life insurance security for individuals, families, children's education, debtors, creditors, entrepreneurs, and employees. The company is backed by top-notch Reinsurers to provide second-layer security for its clients' insurance portfolios.
Dangote $2 billion urea fertilizer Plant pushes out 120 trucks everyday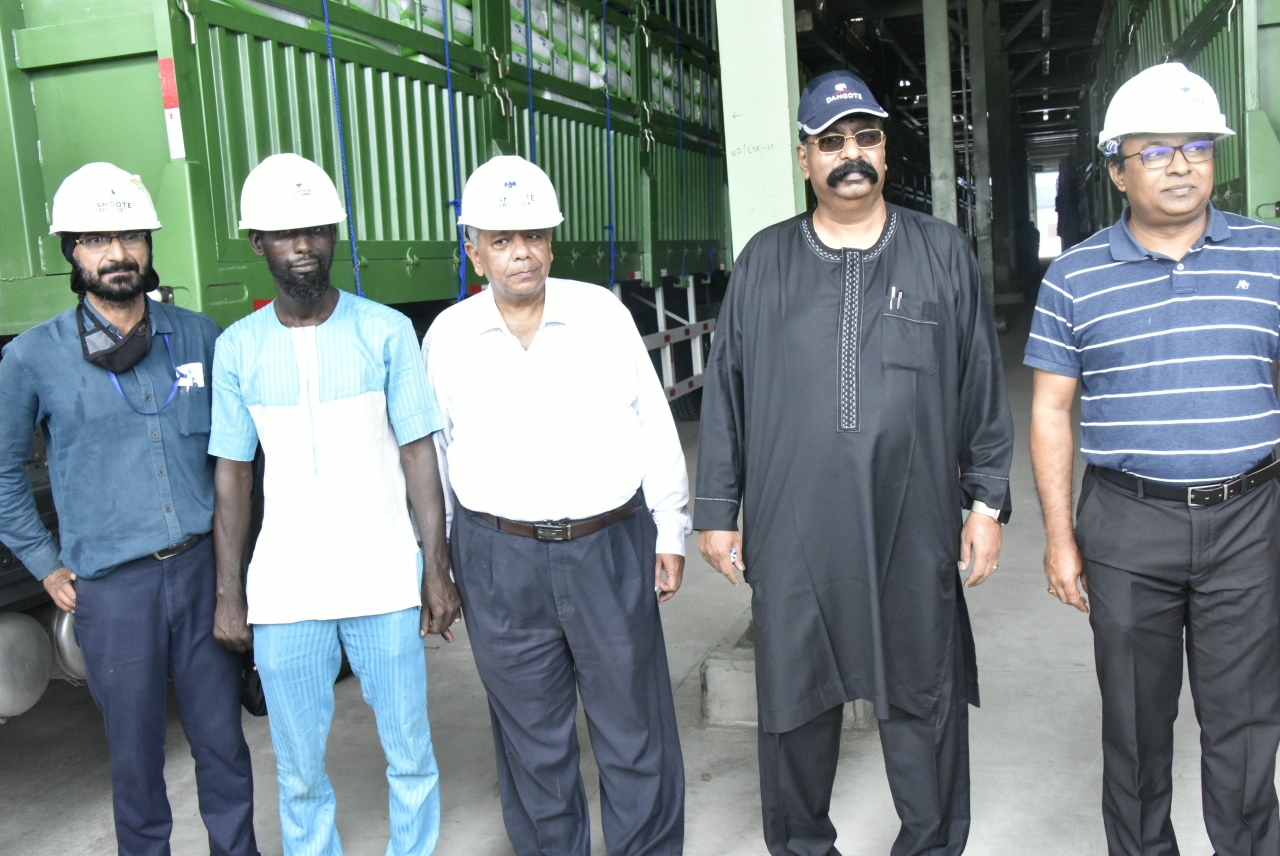 … Excites marketers, farmers in North 
After months of speculations, Dangote Urea fertilizer is now finally on sales nationwide and it currently pushes out a minimum of 120 trucks per day across the country
Group Executive Director, (Strategy, Capital Projects & Portfolio Development) · Dangote Industries Limited,  Devakumar  Edwin, revealed to the press over the weekend that the Plant which has the capacity to turn out more than 4,500 tonnes of urea per day will conveniently meet the local demand and even produce for exports.
According to him: "…We have the capacity to turn out 4,500 tonnes of Urea everyday…this is a bulk application fertilizer…each crop in Nigeria or globally will require Nitrogen and this is a rich fertilizer, having 46 per cent nitrogen…The company has the capacity to meet local demand and also export to African countries… Currently the demand is less than 1 million tonnes and we alone can  produce 3 million tonnes, so we can easily meet local demand and also produce for export to other west African countries."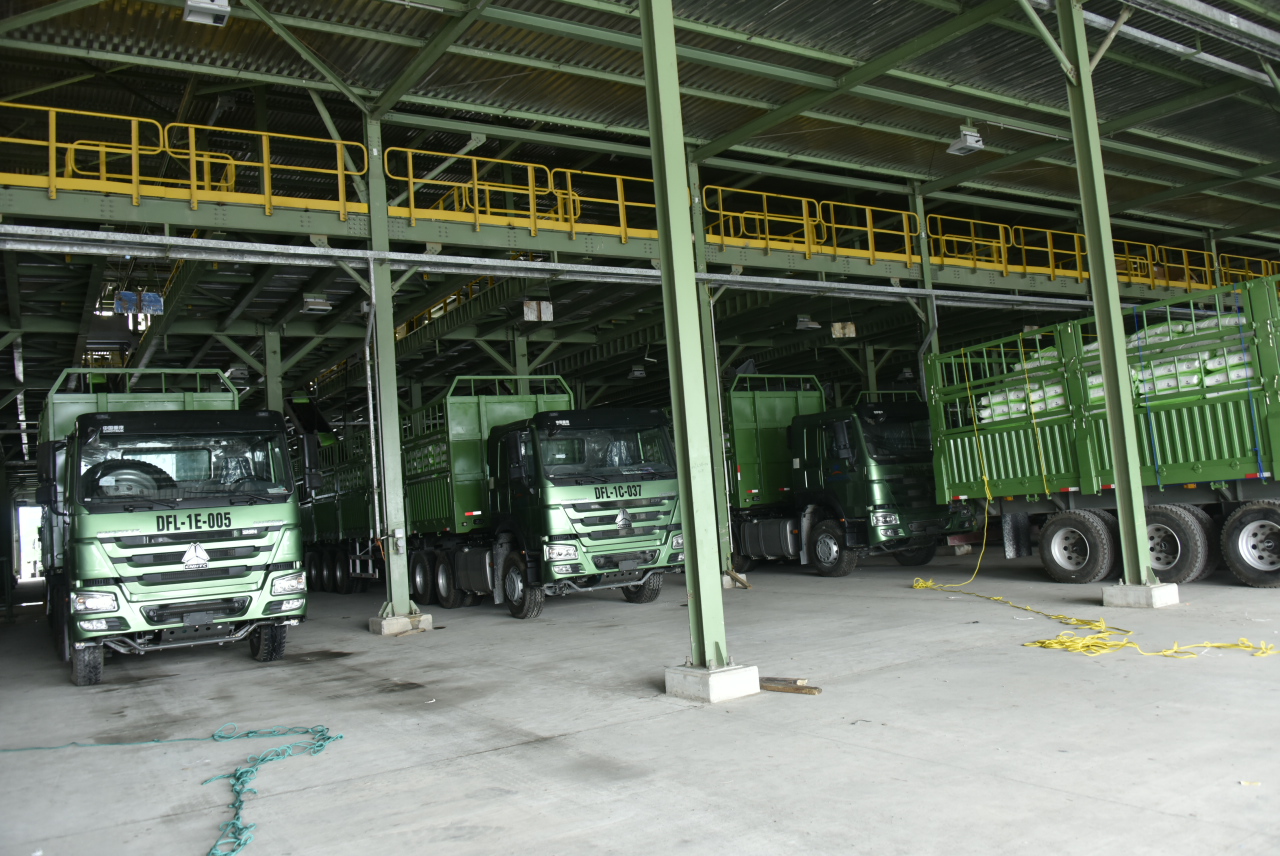 DANGOTE
Aside fertilizer production, the company, according to Edwin is already working to support the farmers with training on application of the fertilizer and even establish laboratories across the country for proper soil examination.
"The uniqueness of this plant, apart from the fact that we are producing is the focus on farmers' support, on training, education, development as we are now establishing laboratories across the country and even mobile laboratories where we can go drive around and take soil samples for proper examination to effectively grow the agricultural outputs across the country"
The Urea Fertilizer plant was built to tap into Nigeria's demand for fertilizer, a critical component of achieving food sufficiency for Africa's most populous country.
The Fertilizer plant is expected to manufacture 3 million metric tonnes of urea per annum, with a view to reducing the nation's fertilizer imports, and generating $400m annual foreign exchange from export to Africa countries.
Meanwhile marketers and farmers in Kano have described the newly introduced Dangote Fertilizer as a game changer and a forecast for the expected agricultural revolution in the country.
Marketers and farmers who were apparently excited, over the weekend welcomed the more-than ten trucks that entered Kano markets at the weekend.
Speaking at the event organized by Dan Hydro Company in Kano to mark the introduction of the fertilizer into the northern market, chairman of the Kano state Agro Dealers Association Alhaji Shuaibu Akarami said agro dealers have confidence in Dangote fertilizer as they have in all his products, adding that as a dealer who spent decades in the business he has discovered that Dangote fertilizer will have no problem penetrating the market in the North.
"I have checked the product and have found out that it will have no problem penetrating the market. With my experience in agro products, I can authoritatively say the product has met our expectations and that has confirmed the confidence we have in Dangote fertilizer and other sister products of the Dangote Group," he said.
The Dan-Hydro fertilizer Company in Kano which took delivery of the first batch of trucks in Kano said the timing and strategy for the introduction are rife.
Head of operations, Dan- Hydro operations Mr. Hamadi Sekou Drammeh said the Dangote fertilizer conforms to all set standard required by the regulatory agencies.
He said the phenomenon of perennial shortage of the fertilizer product will be over in the country.
He said as part of its public enlightenment plan, the company was going to work with all stakeholders in the agricultural sectors.
In the same vein, Sales Manager of Dan Hydro Mr. Sulaiman Tanko assured that the product will be sold at a reasonable price that will enable fair competition in the market.