GTBank Refunds Customer's N400k Stolen By Fraudster Who Swapped Her Airtel Sim [PHOTO]
Guaranty Trust Bank (GTBank), a leading financial institution in Africa has once again displayed high commitment to customer's satisfaction by refunding customer whose money was stolen recently by a fraudster.
In January 2016, a young lady by the name Adejoke lost some of her belongings and had her SIM card swapped by an Ibadan-based fraudster, with the help of Airtel, who she alleged harassed her after she went to their office to complain. After the fraudster swapped her sim, she said, her account was wiped clean of the N400k she had saved for her programme in the UK.
The story which was first published on micro blogging social media platform Instagram, got the attention of the bank and Nigerians after it was made public by an instagram news handle @instablog9ja via the url https://www.instagram.com/p/BC_HbpNRr2e/
Just yesterday, March 15th 2016, the young lady wrote to show her greatest appreciation to GTBank for refunding her stolen N400,000 even when Airtel ignored her and made her feel helpless.
In her words, she wrote "Goodevening to you. I would like to thank you yet again for a Page like yours and for being unbiased about bringing news as it is. God bless you.mI just wanted to update you like i said i would concerning this story. .
Airtel till now did absolutely nothing about my stolen money even though they admitted the Scam of 400k by sim swap came from one of their Mobile Shops,they never replied my letter from the Lawyer even after recieving it, neither did they try to reach out to me after my meeting with them last month.
I am presently in London for my Courses and just want to focus till i am back home to do the needful regarding them.THE GOOD NEWS IN ALL IS GTB MANAGEMENT TOOK IT UPON THEMSELVES AND REFUNDED THE MONEY (400k) even though the fault was from Airtel and the explanation was as short as this – "The reversal was done based on the complaint of unauthorized deduction from your account which you reported at our branch"
I got the Alert yesterday. I am still in awe by this act of the Management of GTBANK and all i can say is God bless GTB. As for Airtel, I won't stop till justice is served and Nigerians treated with respect by these multinationals. What if I had no other money to school? Or no support from Family and a platform like yours? I am indeed grateful. Thank you so much for everything.
Asiko deepens gas penetration, unveils 300 metric tonnes LPG/CNG depot in Benin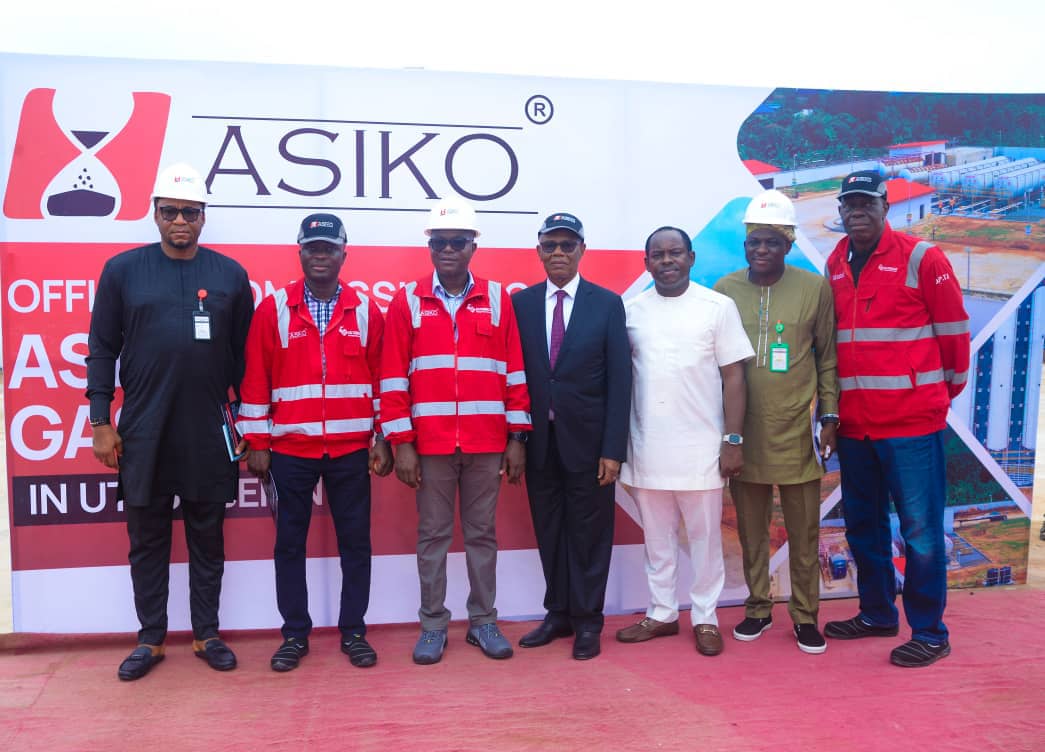 … to grow in geometric progression- Alex Ogedegbe
… We are going to expand into CNG, LNG Gas Station- Abubakar Folami 
Asiko, a leading provider of clean energy solutions operating in Nigeria's energy sector, has continued to contribute to the economic development of the country with its sterling efforts to ensure in-country utilisation and deepening of gas penetration in the nation, as it unveils 300 Metric Tonnes Liquefied Petroleum Gas (LPG) and Compressed Natural Gas (CNG) depot in Utesi, Ikpoba Okha local government area of Edo state.
This project invariably aligns with the federal government's priority objective to attain 5 million MT of LPG consumption by 2023.
Speaking at the official commissioning of the gas depot, the Chairman of the Asiko Group, Engr Alex Ogedegbe, expressed that the gas potential of Nigeria is enormously huge and the LPG/CNG depot is designed to provide much-needed energy solution to Nigeria and beyond.
"Today, we are excited to launch our 300MT LPG and CNG depot. The multi-product gas depot, promises to improve gas availability and distribution in the region."
According to him, "The LPG/CNG depot is poised to become a hub for a wide range of gas products. Under its licensing agreement, the depot is authorised to store Propane, LPG (Liquefied Petroleum Gas), CNG (Compressed Natural Gas) and Liquefied Natural Gas (LNG). Currently, it stores LPG and CNG, with plans for future development to enable the storage of LNG in the near future. The 300MT depot, the biggest in Benin, marks an added step towards contributing to a clean energy future and the realisation of the Federal Government's decade of gas initiative."
Ogedegbe said, "Nigeria is endowed with up to 183 trillion cubic feet of gas deposit, and we have not consumed up to 5% of that deposit in Nigeria today. Imagine how much we can distribute to Nigerian society and beyond if we have installations and facilities like this that we are commissioning today.
Also speaking to newsmen at the event, Mr Abubakar Folami, a Director at Asiko, said that the company has similar inland depots and plants across Nigeria, with an impressive inland Propane and LNG terminal currently under construction in Ijora, Lagos.
Similarly, the Utesi Community head, (Okaighele) Mr Monday Edo, said he was very happy about the project commissioning.
This LPG/CNG depot is not just a beacon of progress for the energy sector; it also carries a profound impact on the local community. The depot is expected to generate over 100 job direct and indirect job opportunities, contributing significantly to the economic welfare of the region. The creation of these jobs underscores Asiko's commitment to empowering and uplifting the economic activities of its host communities.
Asiko is a leading provider of clean energy solutions in Nigeria, dedicated to delivering a comprehensive network of sustainable, accessible, and innovative clean energy solutions. With a focus on LPG, LNG, CNG, propane, and renewable energy, Asiko drives the region's clean energy transition and ensures energy security.
Tingo Media CEO Agbonwaneten to bury mum in PH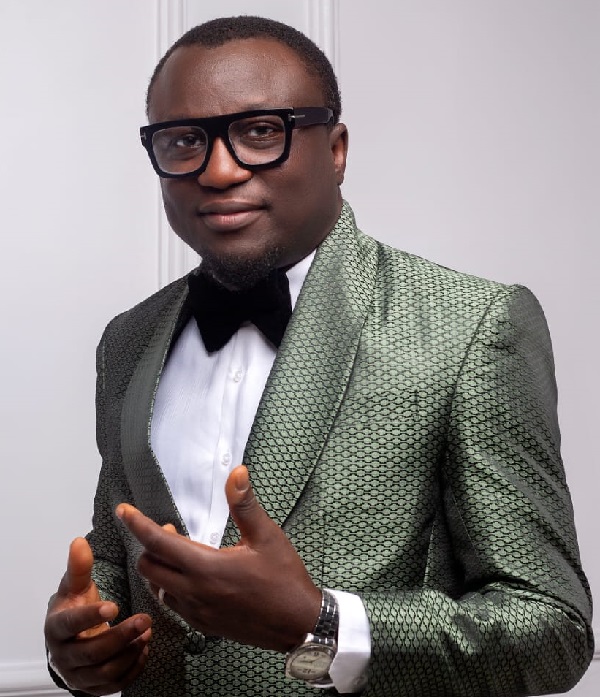 It will be a carnival of sort as the Chief Executive Officer of Tingo Media, Mr. Ebuwa Martins Agbonwaneten has concluded plans to hold the funeral of his mother, Princess Karina Namikpoh who passed away at 68.
A statement by Agbonwaneten, who is also the CEO to The Dozy Mmobuosi Foundation, a non-governmental organisation owned by billionaire technology entrepreneur, Dozy Mmobuosi on behalf of the family, said their matriarch will be laid to rest in Port Harcourt, Rivers State on September 29- October 1, 2023.
A service of songs and tributes hold in her honour on Friday, September 29 at Azny Place, No 2 Louis Drive, opposite Nextime supermarket, GRA Phase 3, along Abacha Road, Port Harcourt.
Funeral service hold on Saturday, September 30 at Vaults & Gardens, Aggrey Road, off Cemetery Road Port Harcourt.
An interment reception will take place at The Palacios Event Centre, 63 Woji Road, Phase 2 Port Harcourt.
On Sunday, Oct 1, thanksgiving service will take place at Hilltop International Christian Centre, 7 Hilltop Drive Waterlines/Elekahia Link Road Port Harcourt.
Agbonwaneten extended invitations to colleagues, associates and business partners, saying interesting activities have been lined up for their unforgettable experiences.
"As you may already know, my mother's burial is scheduled for the 29th – 30th of September, 2023, in Port Harcourt. This event is not just a somber occasion; it's a celebration of a remarkable life and a chance to bid farewell to an extraordinary woman.
"I want you to be a part of this grand celebration. It's an opportunity to join me in giving my mother the dignified and joyous send-off she deserves. I assure you; we have prepared an unforgettable experience for all who attend!
"Transportation will be seamless, with arrangements and adequate security in place for those traveling from Lagos, Benin, Abuja and all all over the world to Port Harcourt—all free of charge.
"We've secured top-notch hotel accommodations to ensure your stay is comfortable and convenient. Our event planning team and funeral directors rank among the industry's finest, ensuring that every detail is meticulously attended to.
"You may already know my reputation as a gracious host, and I promise you won't be disappointed. Our menu boasts a delectable array of cuisine, from continental delights to local favorites like 'nkwobi,' 'pepper soup,' 'bolé,' 'starch and banga', and more. The drink selection is equally impressive, featuring a range of choices from Champagne, Hennessy, Glenfiddich, Jack Daniels, cocktails, assorted wines, both alcoholic and non-alcoholic, and more,"he stated.
Nationwide Blackout As National Grid Collapses Again…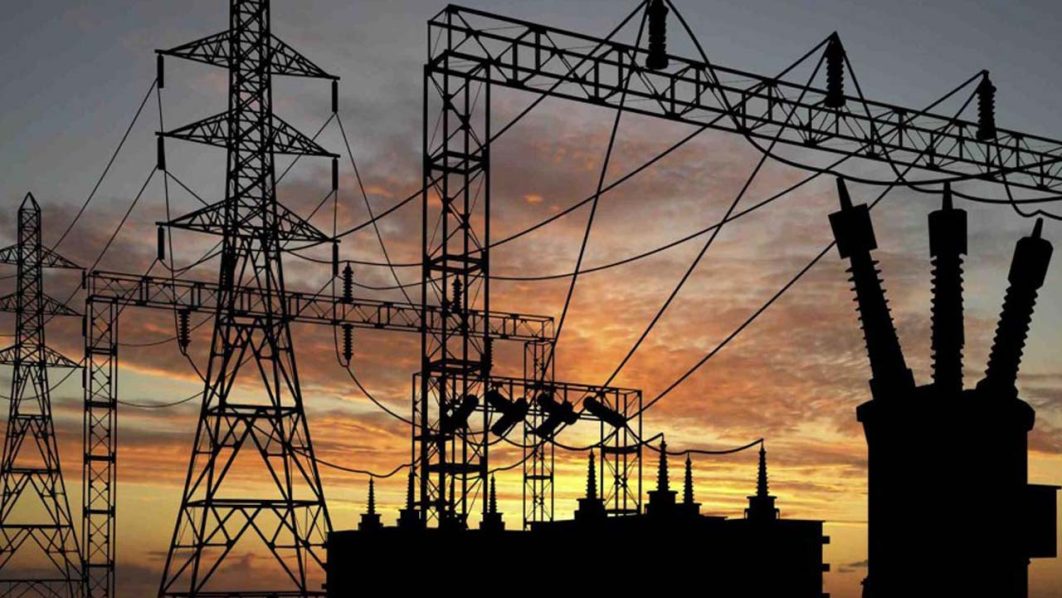 Nigeria has again been thrown into darkness after the national grid system, operated by the Transmission Company of Nigeria (TCN) from Osogbo in Osun State collapsed.
A check by The Guardian in the early hour of today showed that the grid plummeted to a meagre 273 megawatts of electricity coming from two out of the over 27 electricity generation.
This comes barely a week after TCN, rolled out the drum to celebrate a questionable 400 days of grid stability.
A number of Distribution Companies confirmed to The Guardian that the grid went down at 00:41 AM, disclosing that most of their feeders are out.
As of 4:00 a.m. on Thursday, five generating plants were on the grid. Afam VI had 0.70MW, Dadinkowa was generating 0.00MW, Ibom Power had 32.90MW, Jebba had 240MW and Olorunsogo was on the grid with zero generation.
At about 1AM midnight, the total power on the grid was 35MW, indicating that the country experienced a total collapse.
The grid went to 193MW at about 3AM before climbing to 273MW when this report was filed.
The TCN has not responded to inquiries by our correspondent about the development.