GTBank Refunds Customer's N400k Stolen By Fraudster Who Swapped Her Airtel Sim [PHOTO]
Guaranty Trust Bank (GTBank), a leading financial institution in Africa has once again displayed high commitment to customer's satisfaction by refunding customer whose money was stolen recently by a fraudster.
In January 2016, a young lady by the name Adejoke lost some of her belongings and had her SIM card swapped by an Ibadan-based fraudster, with the help of Airtel, who she alleged harassed her after she went to their office to complain. After the fraudster swapped her sim, she said, her account was wiped clean of the N400k she had saved for her programme in the UK.
The story which was first published on micro blogging social media platform Instagram, got the attention of the bank and Nigerians after it was made public by an instagram news handle @instablog9ja via the url https://www.instagram.com/p/BC_HbpNRr2e/
Just yesterday, March 15th 2016, the young lady wrote to show her greatest appreciation to GTBank for refunding her stolen N400,000 even when Airtel ignored her and made her feel helpless.
In her words, she wrote "Goodevening to you. I would like to thank you yet again for a Page like yours and for being unbiased about bringing news as it is. God bless you.mI just wanted to update you like i said i would concerning this story. .
Airtel till now did absolutely nothing about my stolen money even though they admitted the Scam of 400k by sim swap came from one of their Mobile Shops,they never replied my letter from the Lawyer even after recieving it, neither did they try to reach out to me after my meeting with them last month.
I am presently in London for my Courses and just want to focus till i am back home to do the needful regarding them.THE GOOD NEWS IN ALL IS GTB MANAGEMENT TOOK IT UPON THEMSELVES AND REFUNDED THE MONEY (400k) even though the fault was from Airtel and the explanation was as short as this – "The reversal was done based on the complaint of unauthorized deduction from your account which you reported at our branch"
I got the Alert yesterday. I am still in awe by this act of the Management of GTBANK and all i can say is God bless GTB. As for Airtel, I won't stop till justice is served and Nigerians treated with respect by these multinationals. What if I had no other money to school? Or no support from Family and a platform like yours? I am indeed grateful. Thank you so much for everything.
My son's death a test from God – Heartbroken Gov. Sule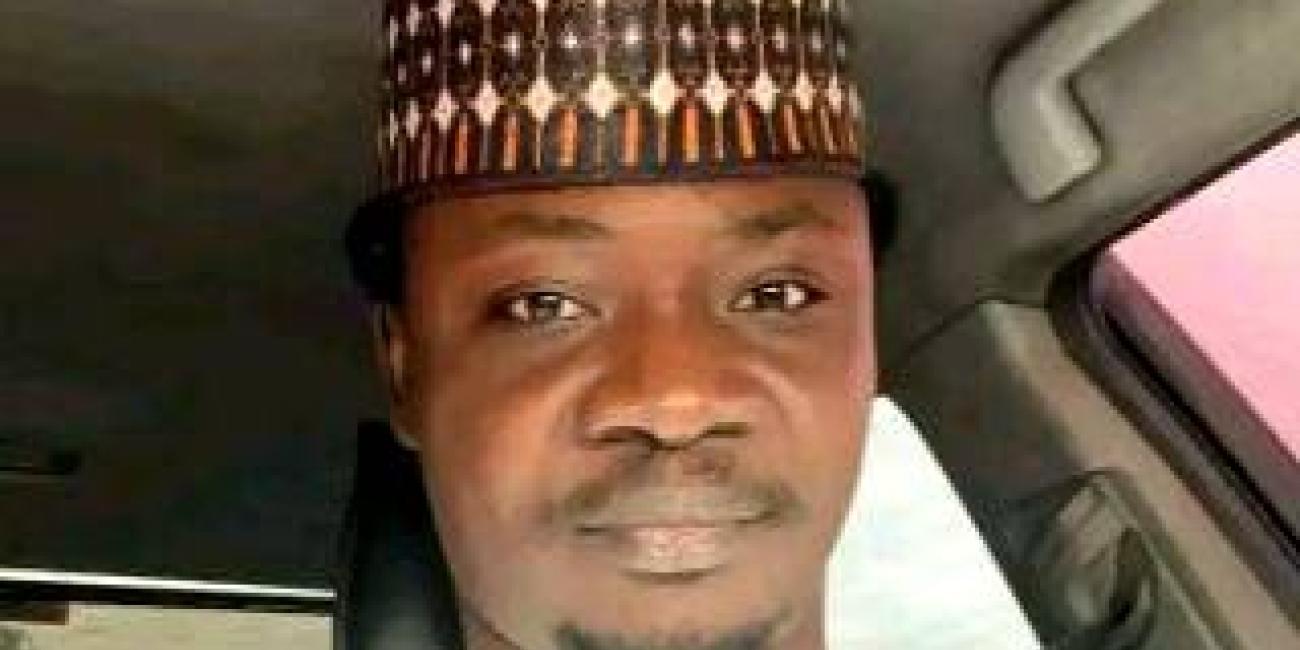 Heartbroken Governor Abdullahi Sule of Nasarawa State on Friday said the death of his son, Hassan, is a test from God.
Hassan, 36, died on Thursday after a brief illness.
He spoke while receiving condolences at the palace of his father, the Sarkin Gudi, Alhaji Sule Bawa, in Akwanga LGA.
Sule said he was the one consoling somebody who lost his nine children and 70 cows the previous day and that today God decided to test him, to see whether he was sincere in consoling that bereaved father.
"This is my time to be tested. I see this as a test from God. I was the person consoling somebody that lost his 9 children and 70 cows yesterday, and today God decided to test me, to see whether I was sincere in consoling that bereaved father," he said in a report by The Punch.
According to him, his son grew up carrying all his siblings along, saying that it was only God that has the power to take him away.
Sule added that his son was the one taking decisions on their businesses, saying that he was always on hand to advice him on what next to do, as his schedule would not allow him to run any business.
The governor insisted that God took him away to test hi resilience and faith.
"God didn't seek my advice when he gave Hassan to me and he will not seek my advice when he takes him away," he said.
Senate summons Kyari, CEO NNPCL over N48 billion pipeline surveillance contract awarded to Tompolo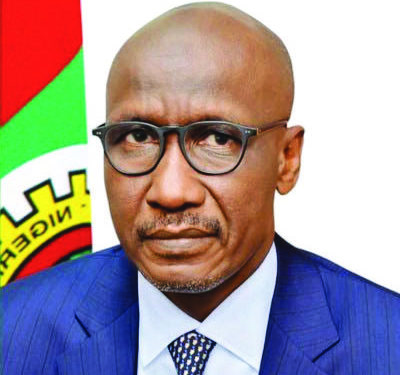 The Senate Committee on Ethics, Privileges and Public Petitions has summoned the Group Chief Executive Officer of the Nigerian National Petroleum Company Limited (NNPCL), Mr. Mele Kyari, over a N48 billion pipeline surveillance contract awarded to stakeholders in the Niger Delta region.
The pipeline surveillance contract was awarded by the Federal Government to Global West Vessel Specialist Limited, a private maritime security firm founded by Government Ekpemupolo, an erstwhile Commander of the Movement for the Emancipation of the Niger Delta (MEND) also known as Tompolo.
The Tompolo-owned firm was expected to protect all the oil pipelines criss-crossing nearly all the states in the Niger Delta in collaboration with other major stakeholders in the oil bearing communities in the region.
Specifically, Tompolo is expected to carry out the N4 billion per month contract that covers Delta, Ondo, Imo, Rivers and some parts of Bayelsa State in collaboration with major tribes along the communities that host the oil pipelines.
However the Isoko Ethnic Nationality has petitioned the Senate alleging that their young men were not being carried along in the multi-billion naira project.
The Isoko people under the auspices of Interested Isoko Youth Groups, through a petition sent to the Senate on their behalf by Stanley Okonmah, said they were completely marginalised in the contract award.
The lsoko Ethnic Nationality requested the Senate to probe the award of the contract and prevail on the NNPCL's management to award a fresh contract to a company owned by an Isoko person.
Specifically, the people urged the Senate to look into the matter and urged the Minister of Petroleum Resources and the Group Chief Executive Officer of Nigerian National Petroleum Company Limited (NNPCL) to correct the anomaly.
They want the NNPCL to award the pipeline surveillance contract to a company to be chosen by stakeholders of Isoko nation.
The Chairman, Senate Committee on Ethics, Privileges and Public Petitions, Senator Ayo Akinyelure (PDP – Ondo Central), at a session in Abuja, said the GCEO of the NNPCL was being summoned to the Senate for him to come and assure the Isoko people that the agency would do the needful to avoid economic sabotage by the aggrieved youths of the area.
He said, "The GCEO of the NNPCL is hereby summoned by the Senate Committee on Ethics Privileges and Public Petitions (to appear before this committee) on January 25.
"We want him to come and assure Nigerians that he would do the needful to calm down the youths so that they will not engage in pipeline vandalism."
Earlier, the leadership of the Isoko youths told the panel that since oil was discovered in their land and pipelines installed there in 1958, till date, no case of vandalism had been recorded in the area.
Confusion at Lagos Airport as Workers Embark On Strike…… Passengers Stranded!(Photos)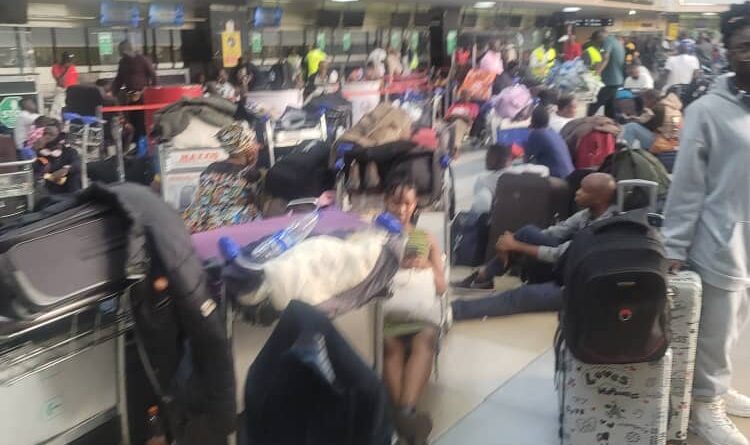 Several passengers were stranded this morning at the Murtala Mohammed International airport as airport workers began strike starting from midnight.
passengers were spotted all around with airlines having little information on the way forward.
for instance, virgin Atlantic passengers that were due for London trip this morning were helpless as many had to reschedule their flights and many left loitering around
more details………