GTB Segun Agbaje, Zenith's Ebenezer Onyeagwu Leads Top 5 highest paid bank CEOs In Nigeria.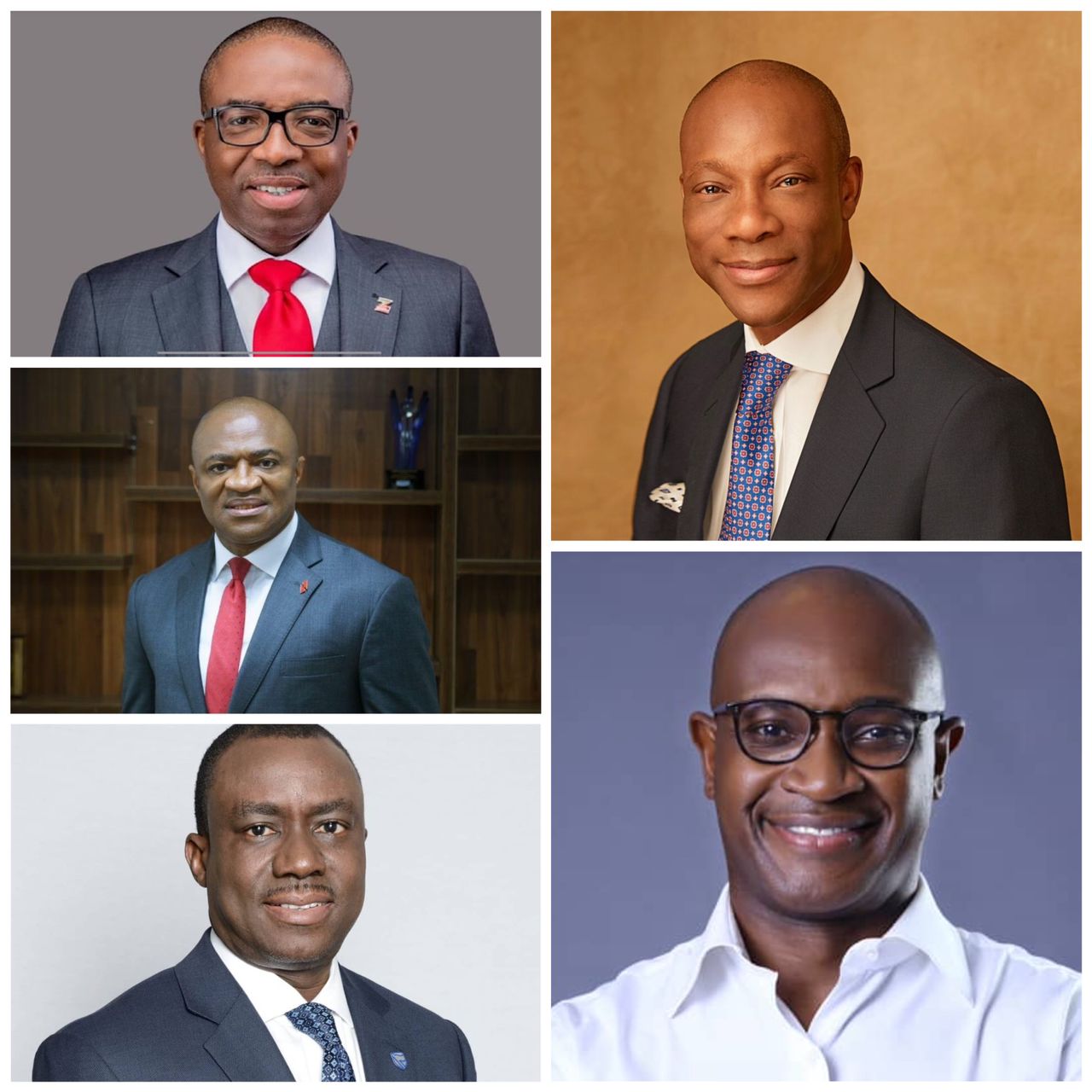 Nigerian bank CEOs raked in a sum of N2.04 billion as salaries in 2022, surpassing the N1.65 billion recorded in the previous year by 23.7%.
This is according to data compiled from the annual reports of all the major commercial banks.
The CEO who occupies the highest position in the organization is often saddled with the responsibility of making the most challenging decisions within the firm, exposing them to accolades or criticism, depending on the performance of the company.
Given the crucial nature of this role, companies make significant efforts to attract top talent by offering competitive salaries as incentives for the position.
This is more peculiar in the banking industry considering the sensitivity of the banking business, with significant exposures to economic shocks such as interest rate, exchange rate volatility, and credit losses amongst others.
Nairametrics, in its usual fashion of ranking companies in the Nigerian economy based on insightful indicators and metrics, presents the highest-earning MD/CEOs in publicly listed banks in 2022.
This examination will provide insights into the remuneration structures and offer a glimpse into the financial leadership that drives the banks, highlighting the highest-paid CEOs at the forefront of the nation's financial industry.
Here is a spotlight on the top-earning CEOs in the Nigerian banking industry and their profile.
#5. Ladi Balogun (FCMB) – N180 million
Ladi Balogun became the Group Chief Executive of FCMB Group Plc on March 14, 2017. He earned N180 million in 2022, a 53% increase from N118 million recorded in 2021.
Balogun began his banking career in 1993 at Morgan Grenfell and Co Limited and worked at Citibank in New York before returning to Nigeria as an Executive Assistant to the Chairman / Chief Executive of First City Merchant Bank Limited (which later became Plc) in 1996.
He has over 28 years of experience in commercial and investment banking in Europe, the United States of America and Africa.
He holds a bachelor's degree in economics from the University of East Anglia, United Kingdom and an MBA from Harvard Business School, United States of America.
Under his leadership, the company's profit for the year 2022 rose by 55.8% to N32.59 billion from N20.92 billion recorded in 2021.
#4. Oliver Alawuba (UBA) – N215 million
Oliver Alawuba became the Group CEO at United Bank for Africa on August 1, 2022, succeeding Kennedy Uzoka. In 2022, Alawuba earned an emolument of N215 million in 2022.
Alawuba boasts a rich tapestry of experience in the banking industry, cultivated over 25 years, following a brief stint in academia. His banking journey began in 1997 when he joined the former Standard Trust Bank (STB) as a pioneer staff.
Before assuming his current role as the Group Managing Director/CEO of UBA Group, Oliver held various pivotal positions, including serving as country CEO and Regional CEO in the Rest of Africa.
He also served as Executive Director, of East Bank (Nigeria), and later as Group Deputy Managing Director/CEO, responsible for Nigeria and 19 other subsidiaries in the Rest of Africa.
UBA's gross earnings rose significantly to N853.2 billion in 2022 from N660.2 billion recorded at the end of the 2021 financial year, representing a strong 29.2% growth.
#3. Demola Sogunle (Stanbic IBTC) – N245 million
Demola Sogunle, the Chief Executive of Stanbic IBTC Holdings, saw an increase in his emolument, with a take-home of N245 million in 2022, up from the N204 million recorded in the previous year.
Demola Sogunle has an extensive history within the Stanbic IBTC Group, having previously held key positions such as the Chief Executive of Stanbic IBTC Bank and Chief Executive of Stanbic IBTC Pension Managers. His journey at the bank also included serving as the Head of Treasury, among other notable roles.
He holds an MBA in Banking and Finance from ESUT Business School in Nigeria and possesses a Treasury Dealership Certificate from the Chartered Institute of Bankers of Nigeria (CIBN). He is also affiliated with the Global Association of Risk Professionals.
Meanwhile, Stanbic IBTC achieved remarkable growth in the review year, with a 41.8% increase in net profit after tax, reaching N80.81 billion in the full year 2022, compared to N56.97 billion in 2021
#2 Ebenezer Onyeagwu (Zenith Bank) – N285 million
Ebenezer Onyeagwu was appointed Group Managing Director/CEO at Zenith Bank Plc on June 1, 2019, following his promotion from the position of Deputy Managing Director.
In the full year 2022, he received an emolument totalling N285 million, reflecting a slight increase from the N246 million earned during the corresponding period in 2021.
His academic journey includes institutions both in Nigeria and abroad. He is an alumnus of Auchi Polytechnic, Delta State University in Nigeria, the University of Oxford in England, and Salford Business School at the University of Salford in Manchester, UK.
Specifically, at the University of Oxford, he achieved a Postgraduate Diploma in Financial Strategy and a certificate in Macroeconomics.
He also holds a master's degree in financial services management from the University of Salford, along with an MBA from Delta State University, Abraka.
He also pursued an executive-level education at esteemed institutions such as the Wharton Business School at the University of Pennsylvania, Columbia Business School at Columbia University, and the Harvard Business School at Harvard University in the United States.
Regarding Zenith Bank's financial performance, the Group reported gross earnings of N282.98 billion and a profit after income tax of N31.13 billion for the year ending December 31, 2022.
#1. Segun Agbaje (GTCo) – N446 million
Following a restructuring process that transformed Guaranty Trust Bank into Guaranty Trust Holding Company Plc, Mr Segun Agbaje, who serves as the Group Managing Director/CEO of the GTCO, saw a substantial increase in his emolument for the year 2022.
He earned a total of N446 million, marking a significant leap from the N172 million he received in 2021.
Mr. Agbaje's association with GT Bank dates to 1991 when he joined as one of its pioneer staff. Over nine years, he ascended to the position of Executive Director at GT Bank.
His career trajectory continued upward, culminating in his appointment as Deputy Managing Director in August 2002.
During the financial year, the Group's audited financial statements reported a profit before tax of N214.2 billion, which represented a modest 3.3% decrease from the N221.5 billion recorded in the corresponding period ending December 2021. This decline was attributed to a ₦35.6 billion impairment recognized on Ghanaian sovereign securities.
Others
Nneka Onyeali-Ikpe (Fidelity Bank) N110 million
Abubakar Suleiman- (Sterling Bank) N102 million
Nnamdi Okonkwo (FBN Holdings) N98 million
Dr. Herbert Onyewumbu Wigwe (Access Bank) N86 million
Mudaddir Amray (Union Bank) N82 million …….
FCTA uncovers illegal oil refining warehouse in Abuja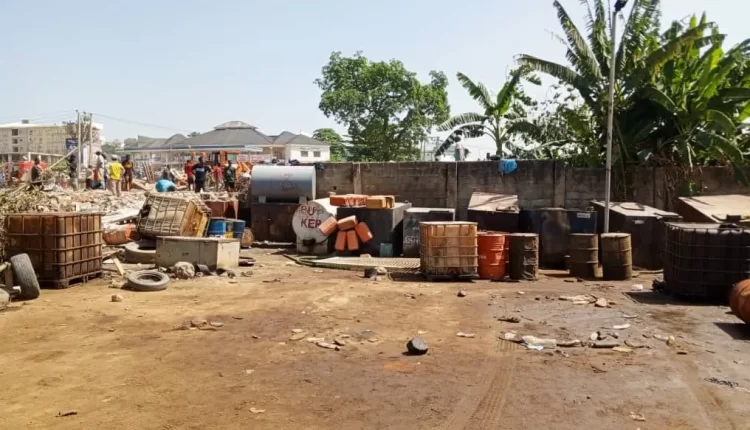 In continuation of the city cleaning exercise, Authorities of the Federal Capital Territory Administration (FCTA) with operatives of security personnel have uncovered an illegal oil refining warehouse in Mabushi, opposite Mobile filling station on Ahmadu Bello way in Abuja.
The Director, Department of Development Control, FCTA, Mukhtar Galadima after the operation on Thursday, said the illegal refining site was discovered during the continuation of the city cleaning exercise.
According to him, about three to four plot of lands designated for commercial purposes have been converted to an area where oil and diesel are being adulterated and circulated to other parts of the city.
Galadima explained that the city sanitation task force will look into the provision of the law and make necessary recommendations to the FCT Administration for further actions on the plots used for the activity.
He said there was no arrest but the items used in carrying out the illegal refining have been impounded.
Galadima said, "During the continuation of our city sanitation exercise in Mabushi opposite Mobile filling station on Ahmadu way, we discovered an illegal refining site where oil and diesel are being adulterated, we have done the needful by moving the items to Nigerian Security and Civil Defence Corps.
"From what we have seen so far, about three or four pilot of lands designated for commercial purposes have been converted to unapproved activities, which we believe the owners are fully aware, there will be consequences.
"We are going to look at the provision of the law and make necessary recommendations to the FCT Administration"
He said the administration will continue to go tough on activities being carried out without government approval,  especially revocation of the titles.
Collaborating, Head, operations FCT Directorate of Road Traffic Service (DRTS), Deborah Osho said the city management team during the exercise also discovered that most of the areas in the Nation's capital have been converted to illegal car mart and motor parks.
She disclosed that fifteen vehicles have so far been impounded since the operation commenced about two days.
Central Bank To Freeze Accounts Without BVN, NIN From April 2024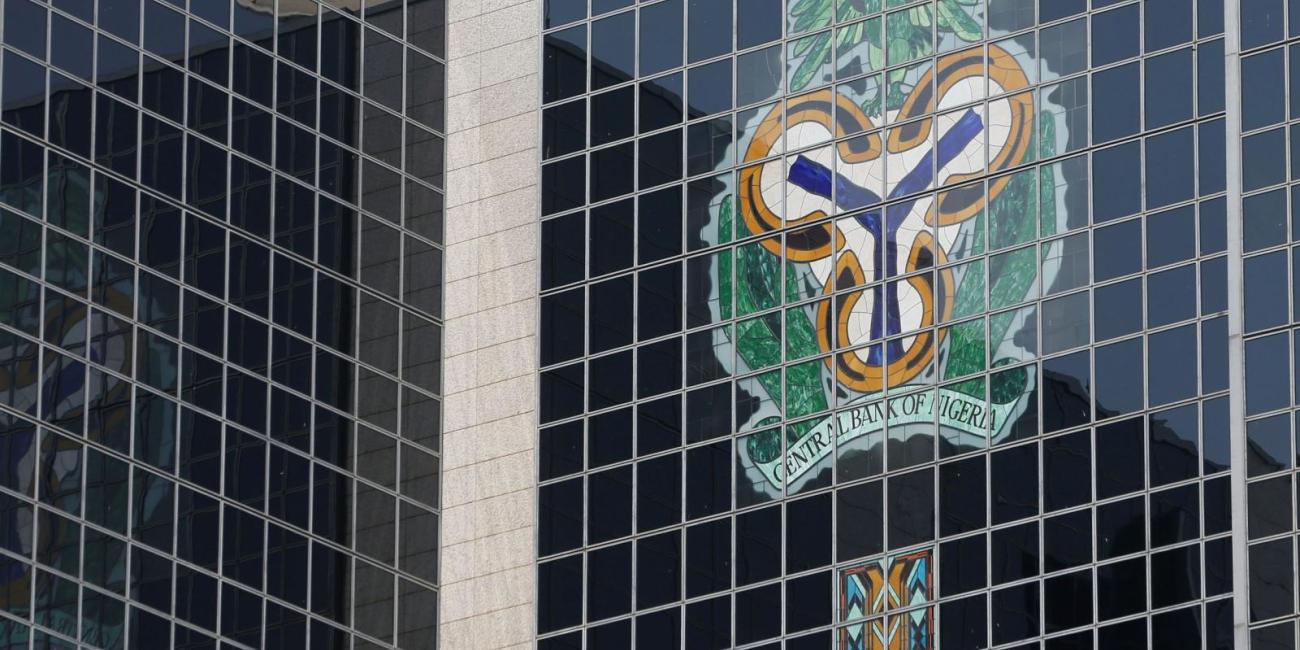 The Central Bank of Nigeria (CBN) said on Friday that it will freeze accounts without a Bank Verification Number (BVN) or National Identification Number (NIN) from April 2024.
This is according to a Friday circular by the apex bank which said a BVN or NIN verification will be "conducted shortly".
It also said all BVN or NIN attached to accounts/wallets must be electronically revalidated by January 31, 2024, according to the circular by the CBN Director of Payments System Management Department Chibuzo Efobi, and the Director of Financial Policy and Regulation Department Haruna Mustapha.
More details later….
Adebayo Alli: Guinness Nigeria gets new Managing Director, Its first Nigerian CEO since 2015 …..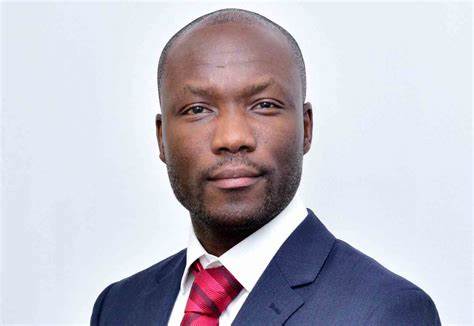 Guinness Nigeria has announced the appointment of Mr Adebayo Alli as its new Managing Director, its first Nigerian MD since 2015.
The appointment comes after John Musunga, the now erstwhile MD of Guinness Nigeria moved to become Diageo Africa's Managing Director for Southern, West, and Central Africa.
The announcement was given after the company's board meeting held on Monday, November 27, 2023.
According to the corporate filing on NGX's website signed by the Company Secretary, Abidemi Ademola, Adebayo Alli would resume his new role within the company on January 1, 2024.
Profile of Adebayo Alli …..
Adebayo Alli, a mechanical engineer by training, holds a B.Sc. in Mechanical Engineering from the University of Ibadan and an MSc in Advanced Process Engineering from Loughborough University, UK.
He joined Diageo, owner of Guinness Nigeria in 2005 as a Packaging Operations Support Manager. Since then, he has gone on to work as project lead for a business transformation project in Meta Abo Brewery Limited, Ethiopia, another of Diageo Africa's businesses. In 2014, he became a plant manager at the Meta Abo Brewery, and in 2015, Supply Chain Director.
Upon his return to Nigeria in 2017, he assumed the role of Operations Director at Guinness Nigeria before shifting his focus towards general management, venturing into multiple senior commercial sales positions within Guinness Nigeria PLC.
His trajectory saw a brief tenure between 2019 and 2020 as the Director for IPS, Reserve & Modern Trade. Subsequently, in 2020, Bayo ascended to the role of Commercial Director at Guinness Nigeria.
What you should know….
Guinness Nigeria's last Nigerian MD was Seni Adetu who served between 2012 and 2015. Since him, John O'Kefee an Irish man became the MD, followed by Peter Ndegwa, a Kenyan, Baker Magunda, another Kenyan, then John Musunga, also another Kenyan.
Guinness Nigeria Plc is majorly owned by Diageo Plc with a 58% stake. In the past, Diageo's only footprint in Nigeria was through Guinness Nigeria and the Managing Director of Guinness Nigeria also doubled as the head of the Diageo brand in the country.
However, after Diageo announced a discontinuation of its import deal with Guinness Nigeria, which meant Guinness Nigeria would no longer import Johnnie Walker and Baileys into Nigeria, it was also announced that Diageo was creating a new "wholly owned spirits-focused business" to manage the importation and distribution of those premium spirits brand in West and Central Africa. Presumably, John Musunga is resuming to head this new business.