Governor Okowa and the failure of leadership….
Over a year after his election on the platform of the Peoples Democratic Party (PDP), the manner in which Delta State Governor, Ifeanyi Okowa, has conducted the affairs of the state, in terms of governance and delivering the dividends of democracy, gives enough cause to worry about both his preparedness and capacity to deliver on his central electoral promise of inclusiveness to, assumedly, better governance. Rather, contrary to general expectations, Delta state has been hijacked by a cabal of political contractors and sundry jobbers, who have captured and taken the state hostage, even as the governor appears clueless and confused on the way forward in addressing the life and death challenges facing the people of Delta state. Honestly speaking, Okowa is carrying about as if he sought to win power first and then plan what to do with it after; he is just so unprepared for office, that not a few Deltans are having voter's remorse. It is axiomatic that Okowa has set himself to fail. This is an embarrassing letdown by a man to whom much has been given; and from whom much is expected.
Since the creation of Delta state in 1991, the people have suffered under successive corruption-ridden, intrigue-filled, undisciplined and rapacious governments; the poster child of which was James Ibori, who was convicted of corruption and money-laundering and currently serving jail time in Britain. The people had waited to see a change for the better and Okowa's election held out that promise and hope that a new Delta State was possible. So far, that hope and expectation has turned out to be a luxurious desire as Okowa has put on display, the most embarrassing verdict on his poor leadership credentials, proving to be worse than even his predecessors. Okowa seems addicted to primordial sentiments and prebendal instincts. Granted that before him, the Anioma people of Delta North and the Ijaw have never occupied the exalted office, that in itself; should not justify the abusive patronage and clientelism which Okowa has elevated to instruments of statecraft and governance.
Okowa has return to the old order when Delta state was a jungle in which political warlords and rent-seekers held sway to the detriment of the people. Looking like a man in a hurry, Okowa picked up the baton with gusto and went to work with aplomb, determination and zeal to rehabilitate his disgraced political mentor, James Ibori. To begin with, he stuffed his cabinet with relics of the old guard; people bereft of integrity in all its ramifications. Okowa's choice for Commissioner of Finance had served in that same capacity in the Ibori administration. His Commissioner for Education was charged alongside Ibori by the anti-graft agency the EFCC. After sacking 3000 workers, Okowa seem not satisfied with the dubious title of "Governor Delta is broke." He has taken corruption to obscene levels. His modesty in public appearance is put to shame by the splendor of ostentatious living, advertised so gleefully, by his entourage and cronies, who are boasting to anyone who cares to listen that "this is our time to chop."
It is incredulous, that Okowa, who has elevated the phrase "Delta state is broke" to a personal motto found nothing wrong awarding an airport renovation contract worth N5 billion to ULO Construction Company owned by one of his side-kicks, Uche Okpunor. With practically no experience in the aviation sector, Okpunor sold the contract to a Chinese firm for N500 million and pocketed the difference as commission. The Chinese outfit has abandoned the project and Okpunor defended his action by claiming he received only half of the N5 billion. The balance N2.5 billion reportedly went to underwrite the cost of securing Okowa's victory at the election appeals tribunal. It is worth noting that the same ULO company received hundreds of millions of naira to renovate the presidential lodge but did a shoddy job, resulting in a fire; only to be rewarded with another contract to renovate the damaged building.
In another paid-to-play scam, Okowa approved a three-year N360 million contract for Daily Independent Newspaper for coverage of activities of the Delta state government. The funds were disbursed by the Managing Director of the Delta State Oil Area Producing Communities (DESOPADEC), William Makinde, an Ibori proxy, who has taken financial recklessness to a level, never before seen in Delta state. If Makinde has seen anything wrong with combining public office with incurable money-mindedness and lust for material aggrandizement, his actions are yet to reflect it. Here is a man who could not pay workers their salaries for the month of December 2015, but spent N50 million in a lavish end-of-year party at the Brown Hill event center. Makinde claims to have paid N5 million to rent the venue, whereas the standard rent was N1 million. Makinde runs DESOPADEC as his private kitchen.
Under Okowa, the developmental aspirations of Delta state have taken a back seat, and everything he does is to empower and fill the pockets of his Ika kinsmen to the exclusion of people from the central and south areas. He has missed no opportunity to reward his political sinecures. A case in point is the decision to re-constitute the moribund board of Direct Labor Agency (DLA) with former Speaker of the legislature, Frank Enekorogha nominated Director-General. Besides the fact that Okowa provided no evidence how the DLA would benefit a state in dire financial straits, that the governor would be opening more drain pipes on the public treasury, at a time workers and contractors are owed arrears, tells badly on his understanding of political leadership as a trust from the electorate to put the people's interest above any other.
With all the squandermania, Okowa cannot definitely move Delta to a higher level on the scale of development. It is trite to state that development strategy is anchored on some essentials. Following health and housing, transportation infrastructure is arguably the next human imperative and critical factor essential to development. So far from the look of things, the Okowa administration has done next to nothing to improve service delivery and the welfare of the people. Rather, it has been a special purpose vehicle for an admixture of people who, like soldiers-of-fortune, have migrated to where the fortune is, persons driven by greed and self-interest who will stop at nothing in their quest for personal financial gain. This is not what Deltans voted for and it is no exaggeration to suggest that unless he changes direction, Okowa will not win a second term, even if he is foolhardy enough to seek re-election.
Given that Delta State has peculiar developmental challenges, the legitimate expectations for someone coming into the job with impressive grassroots and public service credentials, was that the new governor would bring some sobriety and decency into the governance of the state and possibly surpass the performance of his predecessor. Alas, Okowa has failed. The question now is how long will Deltans tolerate his vampire government? With Okowa having lost his way so early in the day, and if as the saying goes, morning shows the day, then are these signs of worse days ahead? No one except Okowa can answer these questions. To continue to hide behind "Delta state is broke" while lining the pockets of your cronies is hypocrisy that stinks to the high Heavens.
It is indeed pathetic that a man who was given the chieftaincy title of Ekwueme of Ika (meaning a man who does what he says) would turn out to be such a terrible disappointment, yet arrogant and disdainful to the electorate. Because leadership is key to change the present sad state of things in Delta state, the governor must commit himself to, and be seen to so do, a life of rectitude and an integrity-driven government. The only effective leadership is by example and Okowa as the pinnacle of state authority and power, must earn and claim without an iota of doubt, the moral high ground from which to exercise leadership. This, certainly, can be done. The only thing required is for Okowa to walk his talk and lead by example. Surrounding yourself with parvenus, court-jesters, opportunists, political touts and rogues who see their appointments as an invitation to "come and eat" instead of an opportunity to serve is not governance, not to talk of good governance.
By: Emmanuel Asiwe
More Troubles For Dangote Cement As Kogi Govt Demands 10 Per Cent Share, Orders Immediate Seal Off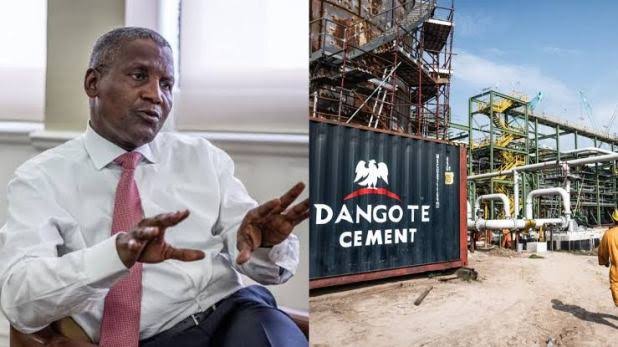 However, Dangote Cement is facing allegations of sharp practice from Kogi State government, Kogi Assembly as well as Akwa Ibom State.Already, the Kogi State House of Assembly has ordered stoppage to the activities of the company in two Local Governments in the State while investigations continue.

To make the claim possible, Kogi State House of Assembly ordered the management of Dangote Cement company to provide all necessary documents that have to do with the transfer of Obajana Cement Company owned by Kogi state government to Dangote Cement Company.

The House also directed that the documents signed at the establishment of the Company and relevant receipts of dues it claimed to have paid to Kogi State Government available at the next adjourned sitting date.

The speaker of Kogi State House of Assembly, Matthew Kolawole, gave the order after interim reports of the ongoing investigative hearing on Internally Generated Revenue (IGR) which was submitted by the ad hoc committee led by Hon. Isah Tenimu Umar, Member Representing Lokoja I Constituency and deliberated upon at the plenary on Wednesday.

Kolawole said this has become important in view of the claims and counterclaims between the Chairman of Kogi State Internally Generated Revenue Service (KGIRS) and representatives of Dangote Cement as the acting chairman of KGIRS, Salisu Enehe had earlier accused Dangote Cement Plc Obajana of forging its tax receipt during the investigative hearing by the State House of Assembly.

According to the State Revenue Boss, most of the figures the company claimed to have paid are totally incorrect, urging the company to check its record.

He added that despite the billions of Naira that company is making from the state monthly, it has failed to pay taxes that are due to the state and Lokoja Local Government Area.

Nigerians Getting ₦1,593,247 Per Week From ₦99,000 Investment in Amazon
Nigerians Getting ₦1,593,247 Per Week From ₦99,000.

In another development, Following the unrestrained environmental degradation in Ankpa and Olamaboro local government areas, Kogi state House of Assembly on Wednesday, directed the Commissioner of Police and Commandant of the Nigeria Security and Civil Defence (NSCDC) to seal off operations of Dangote Plc in the affected areas of the State.

The House gave the order during a public hearing on activities of Dangote Group in the state, especially on the the massive exploitation , environmental degradation and non compensation to the affected owners of the land and without revenue accruing to the state government.

The Speaker, Kogi state House of Assembly, Mathew Kolawole, charged the NSCDC commandant to ensure immediate implementation pending when the ad hoc committee on revenue clarifies some grey areas. Kolawole, who lamented the environmental degradation caused by mining activities on Kogi by the Dangote group and its subsidiaries, accused the multi national business concern of making billions in the state but yet fails to give back to it.

Akwa Ibom is also finding it difficult to collect its entitlement from the Dangote Group. According to reports from the place, the Itu Local Government blocked Dangote premises with their trucks because the company has refused to pay tax for more than two years despite pleas and series of warnings.
Union Bank, WACOT Rice Kick Off Financial Inclusion Drive for Smallholder Farmers in Kebbi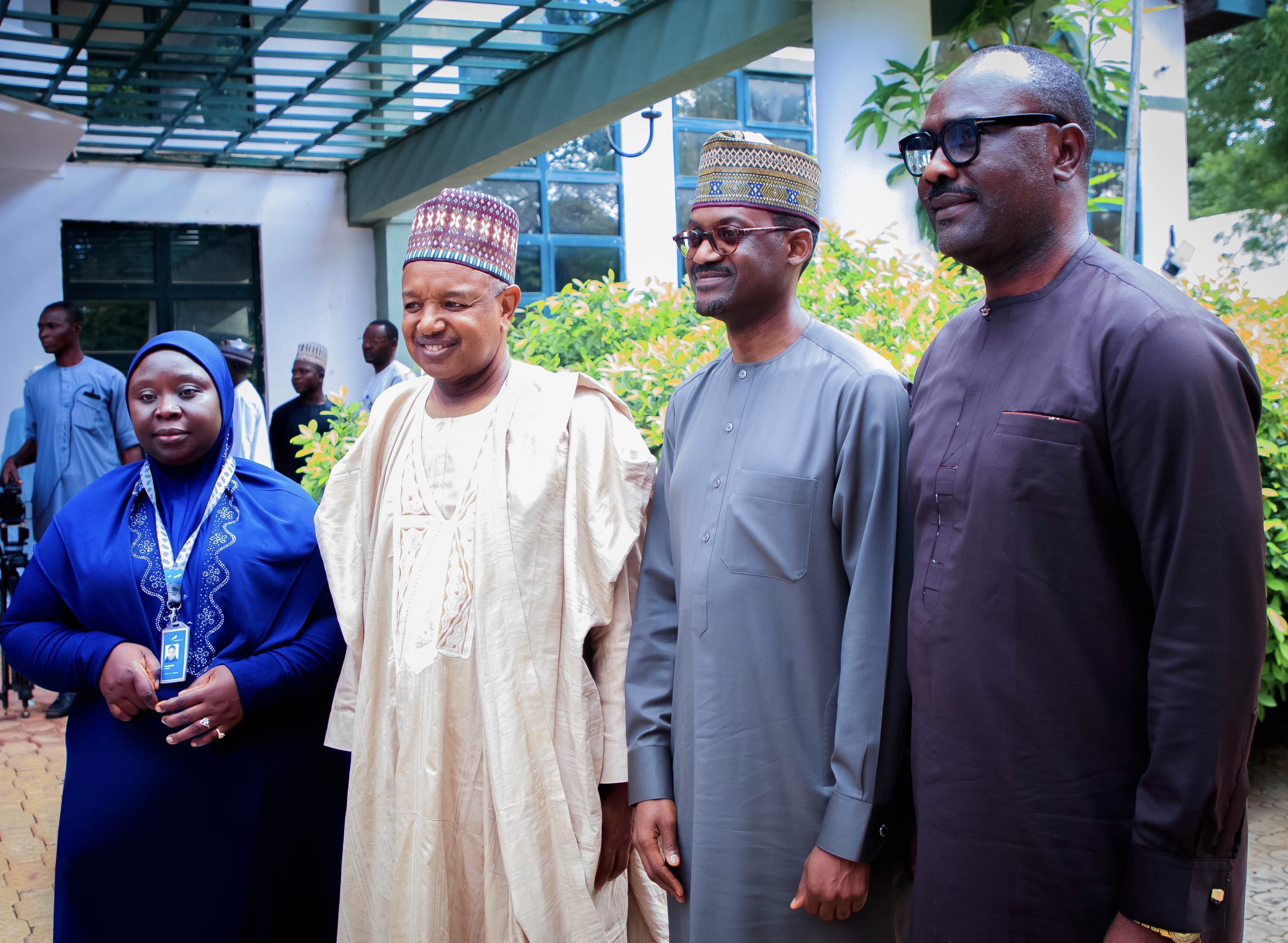 As part of Union Bank's commitment to driving financial inclusion in Nigeria, the Bank has partnered with WACOT Rice Limited – a rice processing company, to financially include 6,000 local farmers including youth and women in Kebbi State.
The Kebbi Financial Inclusion Drive (KFID) which will cover four Local Government Areas – Argungu, Augie, Suru, and Dandi – is a critical part of WACOT's Argungu Outgrower Expansion Project funded by United States Agency for International Development (USAID) West Africa Trade Hub. This program is set to resolve the overwhelming financial inclusion deficit within rural communities in Kebbi.
The financial inclusion initiative is being implemented with technical support from National Identity Management Commission (NIMC), to help the farmers acquire the relevant documentation and identification required to open bank accounts.
Union Bank will facilitate account opening and expand its agency banking network to cover the areas while supporting its agents on ground with digital banking solutions to enable seamless transacting and account management.
Farouk Gumel, Chairman WACOT and Board Chair, Union Bank was on ground in Kebbi State to kick-off the drive and paid a visit to the Kebbi state Governor, Senator Abubakar Atiku Bagudu to discuss expanding the programme state-wide.
In his recent keynote address at the recently concluded and  Chartered Institute of Bankers of Nigeria (CIBN) Conference, Mr. Gumel said:
 "As we work towards achieving financial inclusion to reach the unbanked, we must commit the same resources and investments to rural-local customers as we have done to urban-global clients to help create the growth that will lift us all to collective prosperity."
WACOT Rice is a subsidiary of TGI Group. TGI Group, through another of its subsidiary Titan Trust Bank, recently acquired Union Bank in a landmark transaction which was announced in 2021.
FIRSTBANK PARTNERS VERVE INTERNATIONAL, MAKES CUSTOMERS MILLIONAIRES IN THE FIRSTBANK VERVE CARD PROMO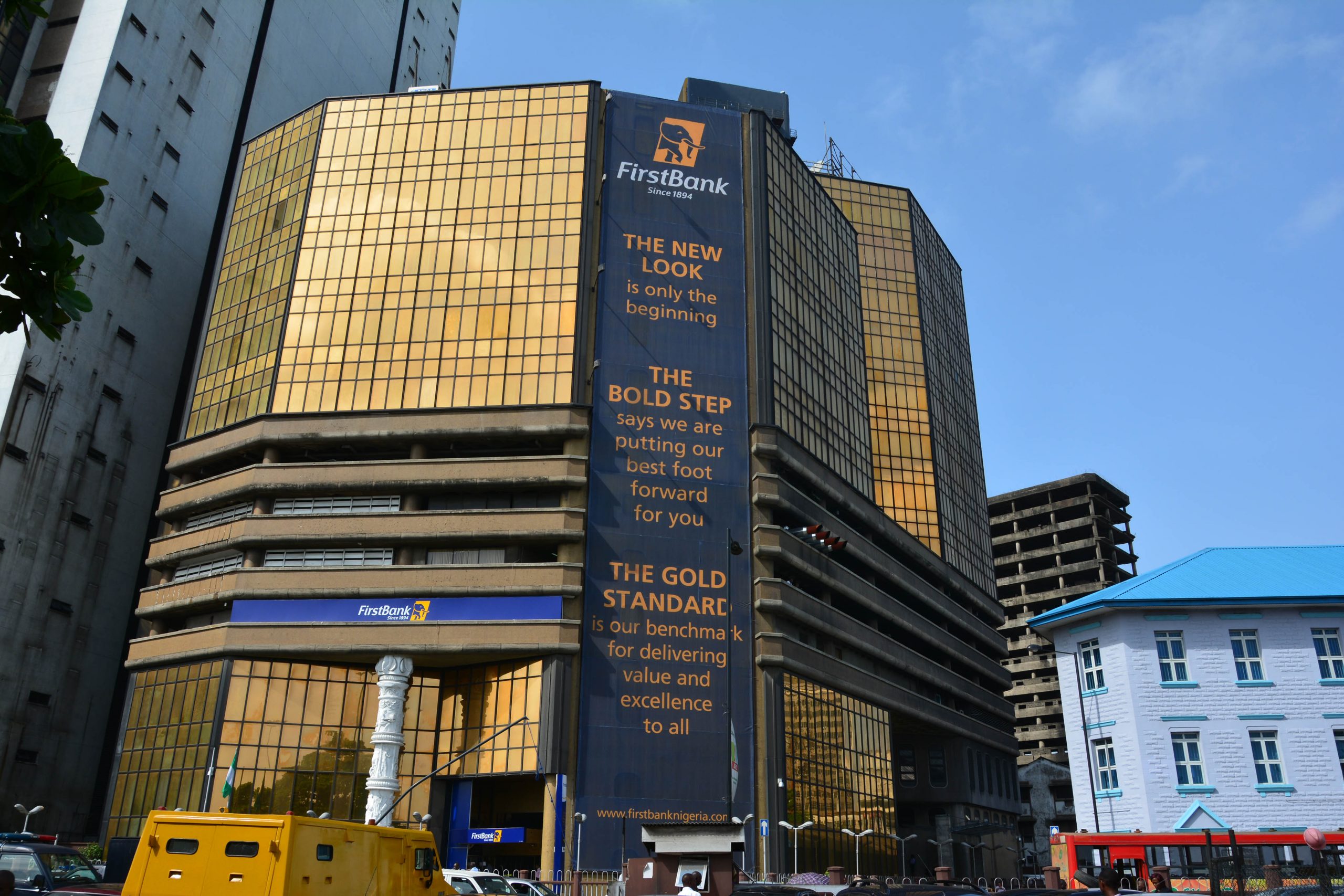 In partnership with FirstBank – Nigeria's premier and leading financial inclusion services provider – Verve International, Africa's leading payment technology and card business, has launched its third National Consumer promo designed to reward users of FirstBank verve card with exciting gifts and cash prizes to appreciate their patronage and use of the card to carry-out their electronic banking transactions.
The ongoing 2-month promo will end on 30 October 2022 as 20 customers (10 customers per month) with the highest transaction count during the promo will be made millionaires, winning the sum of N1 million each. Also, N20,000 will be won by 25 customers monthly.
On the other hand, 2620 FirstBank verve cardholders that double their transactions every week, stand a chance to enjoy 10% cashback capped at N2,000 per customer.
Speaking on the promo Chuma Ezirim, Group Executive, e-Business & Retail Products, FirstBank said "we appreciate our partnership with Verve Card through the years; a partnership of empowerment and opportunities which include growing the economy, supporting new businesses and preventing unemployment. FirstBank verve card holders are encouraged to keep using their cards as it is a card offering that promotes safe, convenient and rewarding digital banking experience with 20 customers standing a chance to be millionaires at the end of the promo."
Verve card is a secure debit card that allows cardholders to conveniently meet their daily financial needs such as payment for goods and services, airtime recharge, bill payments, funds transfer, etc. Verve card is accepted across all ATMs, POS, Web and Mobile Platforms in Nigeria.
The promo is also opened to new verve cardholders as non-verve cardholders are encouraged to visit the nearest FirstBank branch today to pick up a Verve card and start getting rewarded!
Only recently, FirstBank – in partnership with Verve – rewarded over 2601 FirstBank verve cardholders with various prizes; including N20,000 cash prize, N10,000 cash prize, N10,000 worth of airtime; power generating sets, refrigerator, cooking gas, smart TV and the grand prize of a brand-new car to a lucky winner.