Governor Okowa and the failure of leadership….
Over a year after his election on the platform of the Peoples Democratic Party (PDP), the manner in which Delta State Governor, Ifeanyi Okowa, has conducted the affairs of the state, in terms of governance and delivering the dividends of democracy, gives enough cause to worry about both his preparedness and capacity to deliver on his central electoral promise of inclusiveness to, assumedly, better governance. Rather, contrary to general expectations, Delta state has been hijacked by a cabal of political contractors and sundry jobbers, who have captured and taken the state hostage, even as the governor appears clueless and confused on the way forward in addressing the life and death challenges facing the people of Delta state. Honestly speaking, Okowa is carrying about as if he sought to win power first and then plan what to do with it after; he is just so unprepared for office, that not a few Deltans are having voter's remorse. It is axiomatic that Okowa has set himself to fail. This is an embarrassing letdown by a man to whom much has been given; and from whom much is expected.
Since the creation of Delta state in 1991, the people have suffered under successive corruption-ridden, intrigue-filled, undisciplined and rapacious governments; the poster child of which was James Ibori, who was convicted of corruption and money-laundering and currently serving jail time in Britain. The people had waited to see a change for the better and Okowa's election held out that promise and hope that a new Delta State was possible. So far, that hope and expectation has turned out to be a luxurious desire as Okowa has put on display, the most embarrassing verdict on his poor leadership credentials, proving to be worse than even his predecessors. Okowa seems addicted to primordial sentiments and prebendal instincts. Granted that before him, the Anioma people of Delta North and the Ijaw have never occupied the exalted office, that in itself; should not justify the abusive patronage and clientelism which Okowa has elevated to instruments of statecraft and governance.
Okowa has return to the old order when Delta state was a jungle in which political warlords and rent-seekers held sway to the detriment of the people. Looking like a man in a hurry, Okowa picked up the baton with gusto and went to work with aplomb, determination and zeal to rehabilitate his disgraced political mentor, James Ibori. To begin with, he stuffed his cabinet with relics of the old guard; people bereft of integrity in all its ramifications. Okowa's choice for Commissioner of Finance had served in that same capacity in the Ibori administration. His Commissioner for Education was charged alongside Ibori by the anti-graft agency the EFCC. After sacking 3000 workers, Okowa seem not satisfied with the dubious title of "Governor Delta is broke." He has taken corruption to obscene levels. His modesty in public appearance is put to shame by the splendor of ostentatious living, advertised so gleefully, by his entourage and cronies, who are boasting to anyone who cares to listen that "this is our time to chop."
It is incredulous, that Okowa, who has elevated the phrase "Delta state is broke" to a personal motto found nothing wrong awarding an airport renovation contract worth N5 billion to ULO Construction Company owned by one of his side-kicks, Uche Okpunor. With practically no experience in the aviation sector, Okpunor sold the contract to a Chinese firm for N500 million and pocketed the difference as commission. The Chinese outfit has abandoned the project and Okpunor defended his action by claiming he received only half of the N5 billion. The balance N2.5 billion reportedly went to underwrite the cost of securing Okowa's victory at the election appeals tribunal. It is worth noting that the same ULO company received hundreds of millions of naira to renovate the presidential lodge but did a shoddy job, resulting in a fire; only to be rewarded with another contract to renovate the damaged building.
In another paid-to-play scam, Okowa approved a three-year N360 million contract for Daily Independent Newspaper for coverage of activities of the Delta state government. The funds were disbursed by the Managing Director of the Delta State Oil Area Producing Communities (DESOPADEC), William Makinde, an Ibori proxy, who has taken financial recklessness to a level, never before seen in Delta state. If Makinde has seen anything wrong with combining public office with incurable money-mindedness and lust for material aggrandizement, his actions are yet to reflect it. Here is a man who could not pay workers their salaries for the month of December 2015, but spent N50 million in a lavish end-of-year party at the Brown Hill event center. Makinde claims to have paid N5 million to rent the venue, whereas the standard rent was N1 million. Makinde runs DESOPADEC as his private kitchen.
Under Okowa, the developmental aspirations of Delta state have taken a back seat, and everything he does is to empower and fill the pockets of his Ika kinsmen to the exclusion of people from the central and south areas. He has missed no opportunity to reward his political sinecures. A case in point is the decision to re-constitute the moribund board of Direct Labor Agency (DLA) with former Speaker of the legislature, Frank Enekorogha nominated Director-General. Besides the fact that Okowa provided no evidence how the DLA would benefit a state in dire financial straits, that the governor would be opening more drain pipes on the public treasury, at a time workers and contractors are owed arrears, tells badly on his understanding of political leadership as a trust from the electorate to put the people's interest above any other.
With all the squandermania, Okowa cannot definitely move Delta to a higher level on the scale of development. It is trite to state that development strategy is anchored on some essentials. Following health and housing, transportation infrastructure is arguably the next human imperative and critical factor essential to development. So far from the look of things, the Okowa administration has done next to nothing to improve service delivery and the welfare of the people. Rather, it has been a special purpose vehicle for an admixture of people who, like soldiers-of-fortune, have migrated to where the fortune is, persons driven by greed and self-interest who will stop at nothing in their quest for personal financial gain. This is not what Deltans voted for and it is no exaggeration to suggest that unless he changes direction, Okowa will not win a second term, even if he is foolhardy enough to seek re-election.
Given that Delta State has peculiar developmental challenges, the legitimate expectations for someone coming into the job with impressive grassroots and public service credentials, was that the new governor would bring some sobriety and decency into the governance of the state and possibly surpass the performance of his predecessor. Alas, Okowa has failed. The question now is how long will Deltans tolerate his vampire government? With Okowa having lost his way so early in the day, and if as the saying goes, morning shows the day, then are these signs of worse days ahead? No one except Okowa can answer these questions. To continue to hide behind "Delta state is broke" while lining the pockets of your cronies is hypocrisy that stinks to the high Heavens.
It is indeed pathetic that a man who was given the chieftaincy title of Ekwueme of Ika (meaning a man who does what he says) would turn out to be such a terrible disappointment, yet arrogant and disdainful to the electorate. Because leadership is key to change the present sad state of things in Delta state, the governor must commit himself to, and be seen to so do, a life of rectitude and an integrity-driven government. The only effective leadership is by example and Okowa as the pinnacle of state authority and power, must earn and claim without an iota of doubt, the moral high ground from which to exercise leadership. This, certainly, can be done. The only thing required is for Okowa to walk his talk and lead by example. Surrounding yourself with parvenus, court-jesters, opportunists, political touts and rogues who see their appointments as an invitation to "come and eat" instead of an opportunity to serve is not governance, not to talk of good governance.
By: Emmanuel Asiwe
Mike Adenuga-led Conoil rewards shareholders with N1.73 billion dividend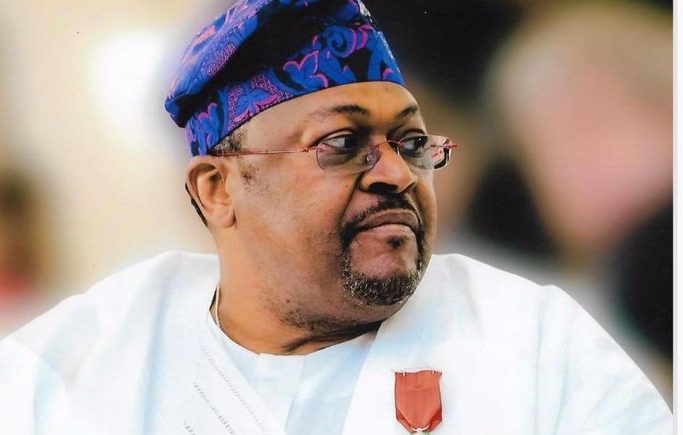 Conoil Plc declares a substantial $2.2 million dividend for fiscal year 2022. 
Shareholders to receive N2.5 per share in recognition of Conoil's outstanding financial performance. 
Mike Adenuga's leadership drives Conoil's profit before tax up by 60% in 2022.
Leading petroleum marketing firm Conoil Plc, headed by the third-richest man in Nigeria and multibillionaire businessman Mike Adenuga, has declared a sizeable dividend distribution to shareholders of N1.73 billion ($2.2 million).
The $2.2-million payment, which is the last dividend for Conoil's fiscal year 2022, is equivalent to N2.5 ($0.00319) per share for all 693,952,117 of the company's outstanding common shares.
At Conoil's 53rd Annual General Meeting, which took place on September 22, 2023, in Uyo, Akwa Ibom State, shareholders accepted this choice.
According to the information reaching us, the final dividend, which recognizes Conoil's outstanding financial performance in its 2022 fiscal year, will be deposited to shareholders' accounts on September 29, 2023.
Conoil's profit before tax increased dramatically under Adenuga's direction, rising from N3.83 billion ($4.9 million) in 2021 to N6.13 billion ($7.84 million) in 2022 while confronting various obstacles and a challenging working environment. During the same period, earnings after tax rose by an equally astounding 60%, from N3.08 billion ($3.94 million) to N4.96 billion ($6.35 million).
The increasing profitability of the petroleum-marketing subsector boosted Conoil's profits per share to N7.14 ($0.0091), a stunning 60.8 percent rise over the N4.44 ($0.00568) generated in 2021.
The company's board of directors decided to approve a final dividend of $2.2 million, or N2.5 ($0.00319) per share, as a result of this exceptional achievement.
Conoil has strengthened its position as a major player in Nigeria's petroleum marketing sector under the shrewd leadership of Adenuga. The business is well known for its proficiency in the marketing of a variety of lubricants sold under the "Quarto" brand, including diesel, kerosene, gasoline, aviation fuel, and other liquids.
Adenuga, a well-known telecom tycoon and one of Africa's wealthiest billionaires, continues to have majority ownership in the oil marketing firm of 74.4 percent, or 516,298,603 shares, further solidifying his position as a key player in the continent's oil sector.
Conoil's dedication to providing value to its shareholders and its tenacity in overcoming obstacles in the Nigerian market are both shown by this dividend payment.
Popular Lagos Family Battles Wema Bank Over Illegal Use Of Property….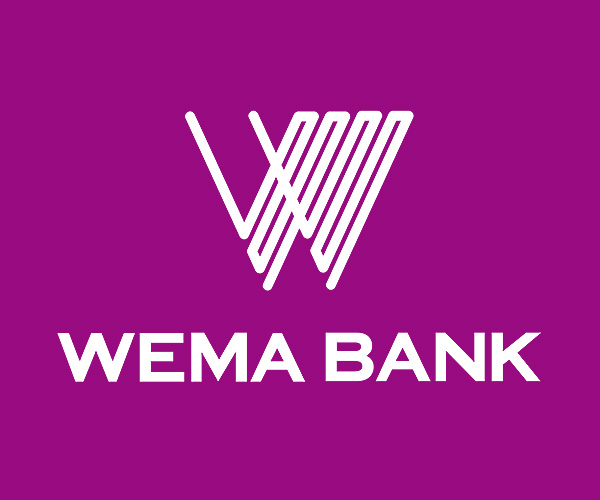 Bolade, a popular Oshodi-based Lagos family and owners of Bolade House, located in Oshodi, Lagos State have dragged Wema Bank Plc to court for using their property without paying for it.
According to a report, the bank continues to occupy the property despite an ejection notice served on it by the family, as the management of the financial institution flagrantly refused to vacate the premises.
Document spotted by our correspondent revealed that the family leased the property to Wema Bank in 1995 for 25 years, an agreement which expired on April 30, 2020.
However, when the lease expired, the bank was said to have pleaded for time to relocate, causing the bank a three-year tenancy, which was said to have run from May 1, 2020, and expired on April 30, 2023, at a rate of N6m per annum.
Interestingly, when the new short term agreement expired, the family's lawyer and the bank re-entered another round of negotiation, leading to a five-year tenancy rent of N8m per annum, which was later rejected by the family, who believed the property was worth more than the money the bank intended to pay.
According to the head of the family, Madam Helen Kupoluyi, they could not accept the offer because the apartment was valued at over N50m by a property valuer the family employed.
Kupoluyi said, "When the bank leased out the middle floor and was collecting rent on it without our consent, we never complained. We told them to employ their valuation of the building to get an appropriate rent for the building, but they refused. We charged them in court, but they refused to show up. We want them out of our building premises."
On his part, the lawyer for the family, Abraham Adeoye, said, "We wrote a letter to Wema Bank, putting further negotiations on hold until a valuation is conducted. They refused.
"They insisted the rent be the N8m agreed to with the solicitors when no agreement had been signed. The family further reached out to Wema Bank and proposed that a joint valuation be carried out by a team of valuers from the bank and the family; they refused.
"We have not signed any tenancy agreement with Wema Bank, and no money was ever received from Wema Bank. As such, Wema Bank has been occupying the property free of charge since April 30, 2023, when its tenancy expired."
Reacting to the allegation, spokesperson for the bank, Mabel Adeteye, said the feedback from the legal team was that the information provided by the family was incorrect.
"The information was completely wrong and false. All the information shared with you is wrong. We didn't receive any letters to that effect. I don't know what the motive is for the people; I know there is a conversation around the property.
"We had agreed on a certain amount for renewal, and the next thing they were waiting for from the family was for them to send a bank account number for payment. If they said they had gone to court, why not wait for the court to hear the two parties? Let them put their demands on a document; the bank can then look at it and respond."
HOW ACCESS BANK STRUGGLES TO ATTRACT FRENCH COMPANIES…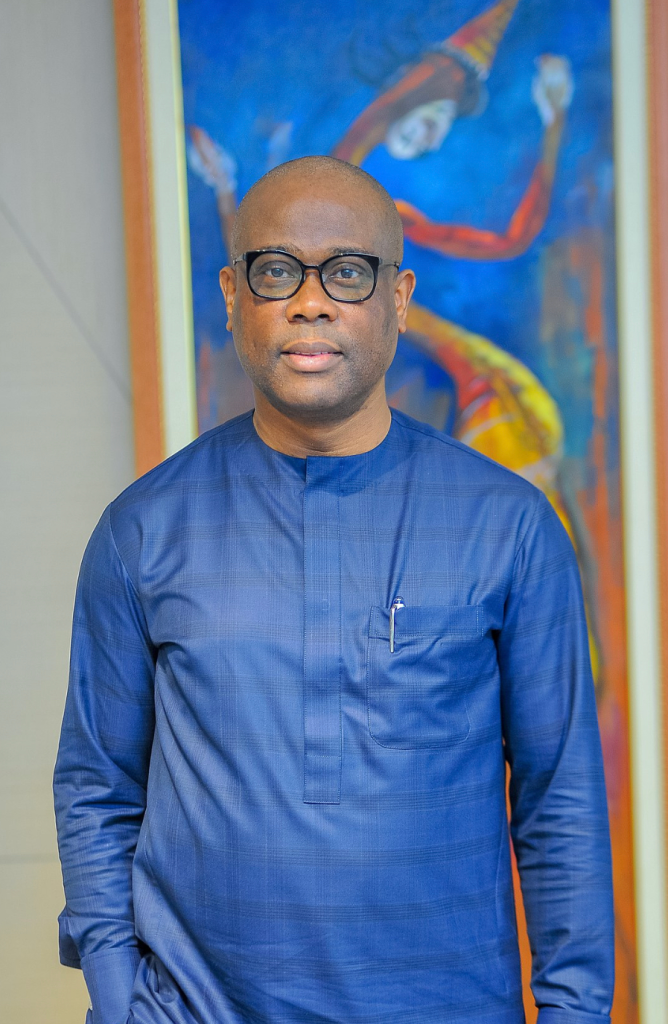 Nigerian Access Bank has been very outspoken about strengthening ties with France, but has not yet made much progress.
On the 10th floor of the Access Tower on Victoria Island in Lagos, the only sign that Access Bank has what it calls a "French Desk" is a tiny French flag in a corner. It has been nearly four months since the bank's main shareholder and non-executive director, Herbert Wigwe, opened the Desk, but it has not yet done anything.
The Desk has been set up to help French companies work in Nigeria and vice versa. To this end, a partnership with the Business France office in Lagos is currently being finalised. However, its efforts will first focus on Ghana. Access Bank's branch in Accra handles accounts for several major French companies, including TotalEnergies and the consultancy Mazars.
Presence in Paris
In May, Minister Delegate for Development, Francophonie and International Partnerships Chrysoula Zacharopoulou attended the inauguration of the new French Desk, intended to mark a new step forward in Access Bank's French strategy. Two weeks before, on 15 May, Wigwe became chairman of the French-Nigeria Business Council, replacing Abdulsamad Rabiu of BUA and then inaugurated a Paris branch at the Petit Palais with French Foreign Trade Minister Olivier Becht in attendance
Like the French Desk in Lagos, the Paris office, a branch of Access Bank's London and run by Justin Maria, cannot do much. It currently cannot open an account for any clients, discussions are still on going with the French Prudential Supervision and Resolution Authority.
Westward bound
The Paris branch of Access Bank and the French Desk in Lagos, which will also benefit from an office in Paris in the coming months, indicate its interest in the West African Economic and Monetary Union. The Nigerian bank acquired Standard Chartered Bank's assets in Angola, Cameroon, The Gambia, Tanzania and Sierra Leone, and now intends to break into the markets in Senegal and Ivory Coast.