GOVERNOR DICKSON IN SOUTHERN IJAW
Dickson braved the waves to Southern Ijaw, as12,000 youths vow to end kidnapping, piracy
The November 11 to 13 tours of communities in Southern Ijaw Local Government Area afforded the Bayelsa State governor, Hon. Seriake Dickson an opportunity to further feel the pulse of the people and get first hand feed backfrom the communities. A significant part of the tour was the denouncing of kidnapping and piracy in the whole of the local government.
Speakers after speakers at the rally in Oporoma, the council headquarters were unanimous in praising the Countryman Governor for developing the state and restoring peace to the once volatile state. Prominent ex-agitators such as Pastor Reuben, and Joshua Makaiva said aside his developmental strides in Southern Ijaw, the governor has projected the dignity of the Ijaw nation. They declared; ''Dickson is an embodiment of the Ijaw man, and based on his development stride, the crowning glory of which is the Anyama bridge, we have mobilized over 12, 000 youths, and we have resolved that as from today, there will be no kidnapping and piracy on the waters of Southern Ijaw. "
This came as news filtered in same Friday that the youth leader and 29 other APC members in Otuan ward in Southern Ijaw have defected to PDP.
In an interactive session with journalists, minutes before he rode on okada to the mega rally at Oporoma open field, Dickson said he deliberately chose to visit the communities for firsthand assessment to enable him assess their needs, and serve them better during his second term. .
His Words: "I am appreciative of the people of Southern Ijaw for coming out enmass to receive me and my entourage. I am also aware of their demands and I am committed towards addressing them, as well as complete all on-going projects in the state."
He did not leave each community the same way he met it. At all the communities visited, the governor who was overwhelmingly received with gifts and chieftaincy titles, also reciprocated with either commissioning of projects, requests affirmed and promises made..
While almost all the communities got their prayers answered, others have his words especially in the areas of appointments and further infrastructural development. .
The success story is same from Olugbobiri on Wednesday to Koluama 2 through Korokorosei, to Peremabiri where he was decorated as The Peacemaker 1 of Pere Kingdom, Okpotuarri, Lobia 2 and Ekowe among others on Thursday. The campaign train continued at exactly 12.40pm from Opuama on Friday to Eniwari by 1. 45pm, Aguobiri – 2.40pm, Igeibiri in Terakiri clan at about 3.18pm, Oweikorogha (where he stopped briefly by 4.05pm) to Angiama then Oporoma at 5.49. .
Expectedly, like a well-rehearsed script, each community showered the governor with encomium after reeling out his government's presence in their communities, and reeled out their demands. The governor in his usual style took on each demand and made his pronouncement. At the palace of HRH, N.S. Orianzi, the Ebinanaowei of Olodiama clan, Dickson who was decorated and presented with a sword, had in response to their numerous demands said, "Olugbobiri is my in-laws' community. I have awarded contract for more inner roads. By the end of this month you will see the contractors as they will be mobilized to site."
After hailing the governor for being miles ahead of his predecessors in the state in terms of infrastructure development, appointments of theirs sons and daughters into prominent positions, the community spokesperson, Col. Ronald Yeikorogha stated that their demands were, "third inner road, upgrading of the cottage hospital to a full-fledged health centre, more appointment position among others."
In Koluama, the governor's instant solution to their pathetic erosion story brought relief to the troubled community, They are one of the three APK (Apoi, Basan and Kaloama) communities who were once a clan that was almost washed off in 1952 disastrous erosion which has now separated them into three clan. While Apoi and Basan have since respectively gotten official recognitions as clans, Kaloama is not.
But Dickson came and made their day as the governor declared thus: "You have asked for a number of things. Kaloama is hereby recognized as a clan. All necessary process will be given express attention to enable you take your rightful place in the state. I will liaise with relevant agencies to tackle the situation and save this beautiful town."
A prominent son of the town and former agitator for a better Niger Delta, Makaiva had earlier in his speech declared that, "We are one hundred percent PDP. There is no vacancy in the whole Kaloama. We have since 1999 remained wholly in PDP"
Dickson also commissioned a road project at Korokorosei, home town of the Speaker of the state house of assembly. At Opuama, their spokesman, Chief Okoko Stample said, "Since 1999, we have been PDP all through. We have resolved to vote you back for a second term. We believe in you as we are living witnesses to your lofty achievements in all sectors of the state"
He however lamented that in spite of their loyalty, they have no commissioner and top government functionaries.
one of the many highlights was at Peremabiri where HRH, King Progress Ebiseleghe Neverdie went philosophical, quoting Zachariah 7 vs 4 to buttress his points, just as he described Dickson as the David of our time, before his spokesperson dropped a 12-point requests from the countryman governor. Chief amongst them were facilitation of a Navy base, employment of 20 teachers to the primary schools in the area and provision of more infrastructure.
At Eniware, their needs are walkways, healthcare and traditional stool upgrade., while at Angiama 1000KVA generating set was approved for the community, just as the governor informed them that the state has remobilized the contractor handling the state turbine located at Imiringi, back to site.
In all the places visited, Dickson enjoined community, women and youth leaders not to give in to the temptations of violence before, during and after elections.
From the tour, one thing that stood out according to feelers from the communities visited, though Dickson operates with a Pan Nigerian outlook, yet the people see him as an Ijaw laeder who projects the interest of the Ijaw nation within the context of the national interest.
No wonder the Countryman Governor declared: 'I have a duty to moderate and work with these people and earn their confidence for a stable Niger Delta, because without the stability of this region, there won't be a stable Nigeria."
For him, "The stability of Bayelsa is central to the stability of Niger Delta. And that will translate to the stability and unity of Nigeria, as anything to the contrary comes with great consequences to the world at large."
Another respondent, Israel Richards at Oporoma said, "Dickson has no other choice that to play the role because he is a product of Ijaw movement. Having served in Ijaw National Congress, INC, as national legal adviser, Dickson, who is also the Adaka 2, is a progressive who hit the limelight as the Bayelsa State chairman and national legal adviser of the defunct Alliance for Democracy, AD." Dickson's stint with the AD was remarkable because he remained the only state chairman of the party outside the South West who delivered his senatorial district, Bayelsa West to the AD in all elections, culminating in the AD producing the senator, house of reps and state house of assembly members in the 1999 general elections. It was in recognition of Governor Dickson's sterling performance that the AD apparatchik elevated him to the enviable position of Legal Adviser!
At Korokorosei, David Akari, a boat operator who hails from Eniware , recalled that Dickson as a man of peace, always remind his people, especially the militants, that 'This is not a time to war war, but to jaw jaw, and build bridges of understanding across the country.'
It would be recalled that Governor Dickson, a grounded grassroots politician, with four others, had floated the Green Movement for Jonathan political evolution, with Dickson as the operational and strategic arrowhead, as he is known and well-respected by Bayelsans across board..
Governor Dickson comes with a bit of activism from the National Democratic Coalition Organisation, NADECO and AD. His prudent management of resources is readily attributed to the Ijebu blood running in his veins because his great grandmother is Princess Olubukola of the Fidipote ruling house, and daughter of a former Awuljale of Ijebu land. His pan Nigerianism was at work when he made the Shehu of Borno the Chancellor of the state owned university, Niger Delta University.
Apart from his zero tolerance for corruption, Dickson's brand of politics is all about service, as he will readily remind you of his ancestors who were ancient rulers and warriors, and that any child from such background must always serve his people diligently.
Dickson, a Prince of Tarakiri is from Kpadia Ruling House, and his great grandfather was the first king from that kingdom.
He was born of Ijaw mother from Angiama in Delta State while his paternal grandmother hailed from Otor-Iyede in Isoko, also in Delta State.
Apart from having blood relatives in two major geo-political zones of the country, what makes Dickson a highly detribalized Nigerian is that, he is one of the few politicians in Nigeria that builds bridges across political parties, tribes and religions.
Union Bank, WACOT Rice Kick Off Financial Inclusion Drive for Smallholder Farmers in Kebbi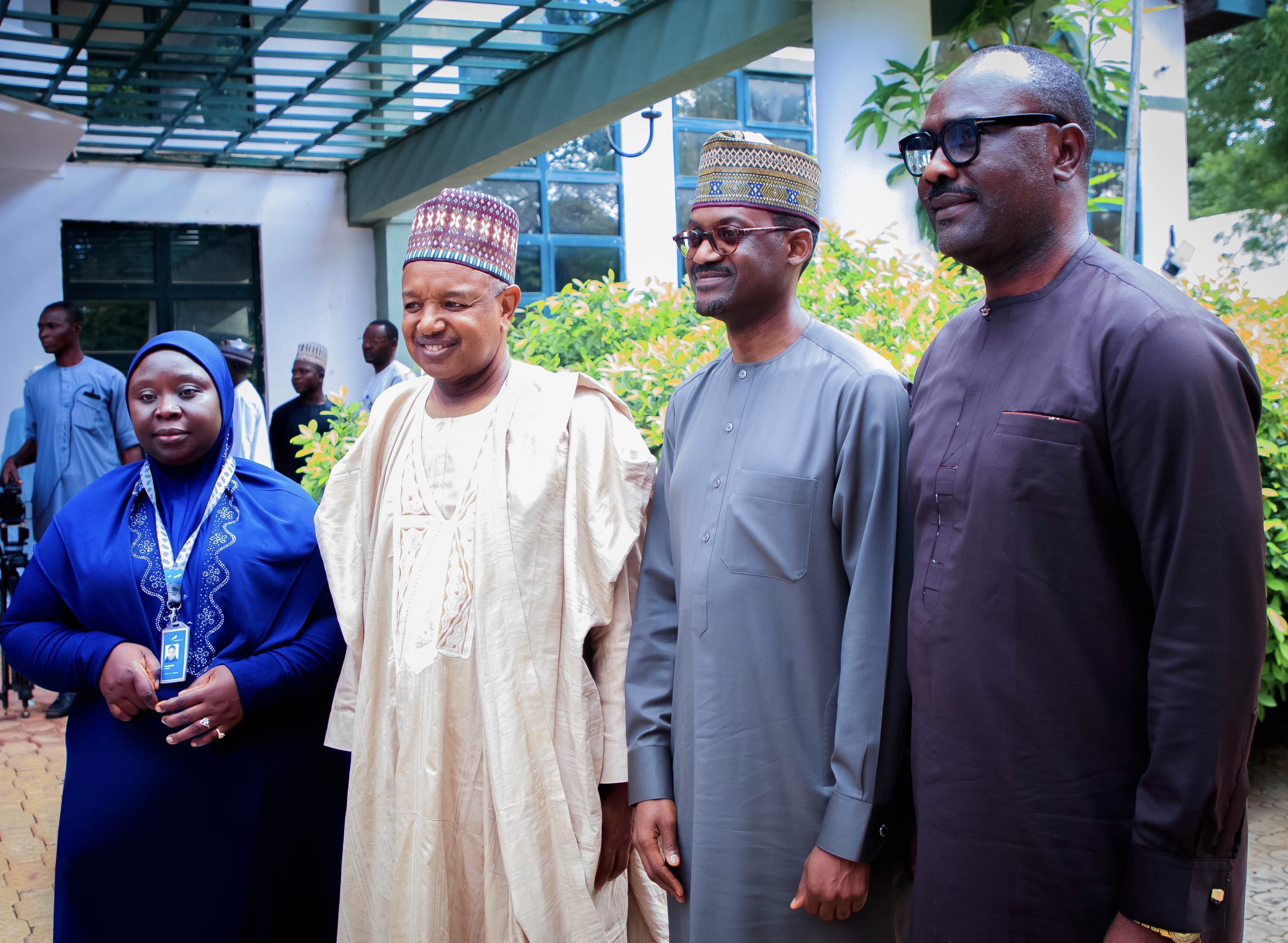 As part of Union Bank's commitment to driving financial inclusion in Nigeria, the Bank has partnered with WACOT Rice Limited – a rice processing company, to financially include 6,000 local farmers including youth and women in Kebbi State.
The Kebbi Financial Inclusion Drive (KFID) which will cover four Local Government Areas – Argungu, Augie, Suru, and Dandi – is a critical part of WACOT's Argungu Outgrower Expansion Project funded by United States Agency for International Development (USAID) West Africa Trade Hub. This program is set to resolve the overwhelming financial inclusion deficit within rural communities in Kebbi.
The financial inclusion initiative is being implemented with technical support from National Identity Management Commission (NIMC), to help the farmers acquire the relevant documentation and identification required to open bank accounts.
Union Bank will facilitate account opening and expand its agency banking network to cover the areas while supporting its agents on ground with digital banking solutions to enable seamless transacting and account management.
Farouk Gumel, Chairman WACOT and Board Chair, Union Bank was on ground in Kebbi State to kick-off the drive and paid a visit to the Kebbi state Governor, Senator Abubakar Atiku Bagudu to discuss expanding the programme state-wide.
In his recent keynote address at the recently concluded and  Chartered Institute of Bankers of Nigeria (CIBN) Conference, Mr. Gumel said:
 "As we work towards achieving financial inclusion to reach the unbanked, we must commit the same resources and investments to rural-local customers as we have done to urban-global clients to help create the growth that will lift us all to collective prosperity."
WACOT Rice is a subsidiary of TGI Group. TGI Group, through another of its subsidiary Titan Trust Bank, recently acquired Union Bank in a landmark transaction which was announced in 2021.
FIRSTBANK PARTNERS VERVE INTERNATIONAL, MAKES CUSTOMERS MILLIONAIRES IN THE FIRSTBANK VERVE CARD PROMO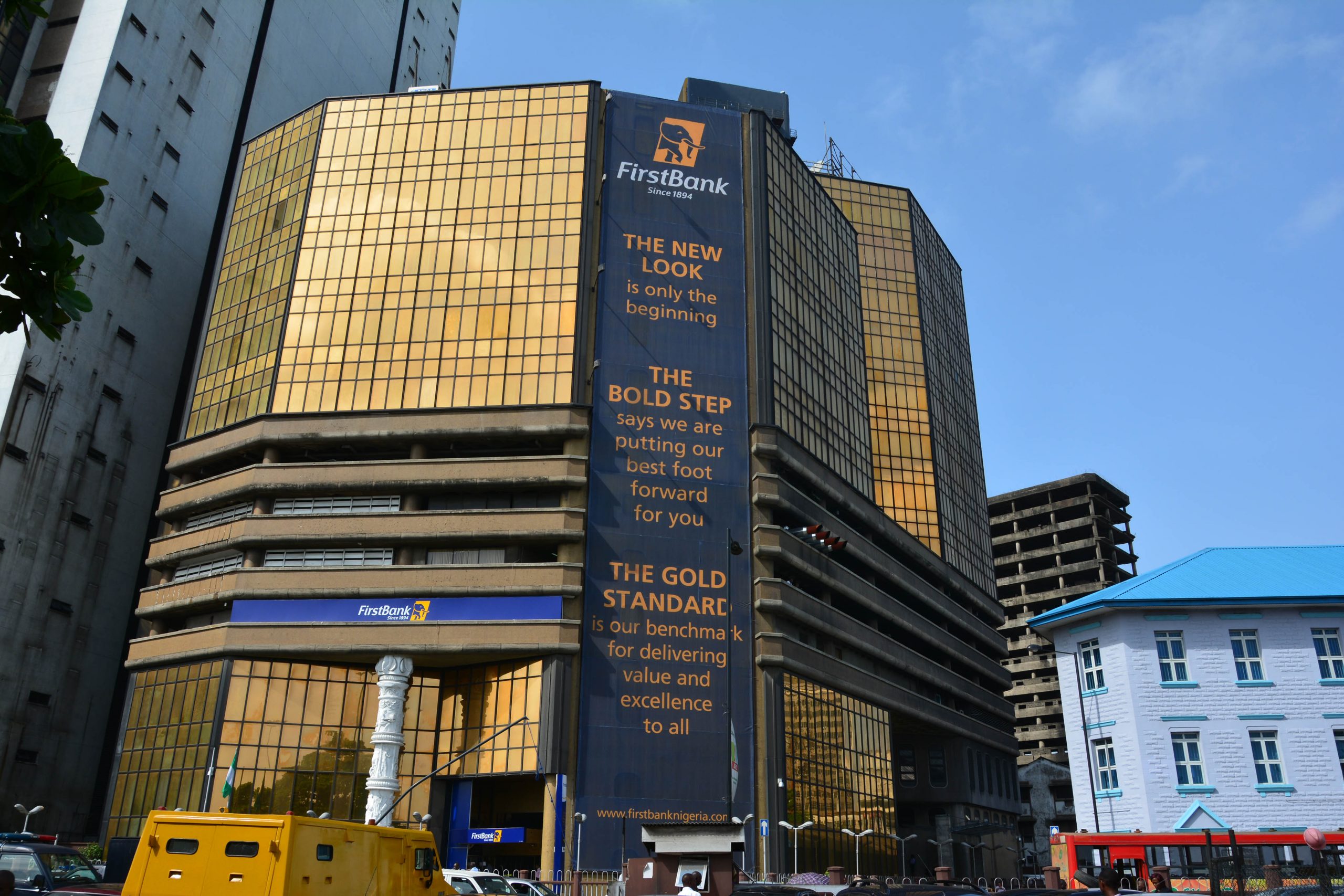 In partnership with FirstBank – Nigeria's premier and leading financial inclusion services provider – Verve International, Africa's leading payment technology and card business, has launched its third National Consumer promo designed to reward users of FirstBank verve card with exciting gifts and cash prizes to appreciate their patronage and use of the card to carry-out their electronic banking transactions.
The ongoing 2-month promo will end on 30 October 2022 as 20 customers (10 customers per month) with the highest transaction count during the promo will be made millionaires, winning the sum of N1 million each. Also, N20,000 will be won by 25 customers monthly.
On the other hand, 2620 FirstBank verve cardholders that double their transactions every week, stand a chance to enjoy 10% cashback capped at N2,000 per customer.
Speaking on the promo Chuma Ezirim, Group Executive, e-Business & Retail Products, FirstBank said "we appreciate our partnership with Verve Card through the years; a partnership of empowerment and opportunities which include growing the economy, supporting new businesses and preventing unemployment. FirstBank verve card holders are encouraged to keep using their cards as it is a card offering that promotes safe, convenient and rewarding digital banking experience with 20 customers standing a chance to be millionaires at the end of the promo."
Verve card is a secure debit card that allows cardholders to conveniently meet their daily financial needs such as payment for goods and services, airtime recharge, bill payments, funds transfer, etc. Verve card is accepted across all ATMs, POS, Web and Mobile Platforms in Nigeria.
The promo is also opened to new verve cardholders as non-verve cardholders are encouraged to visit the nearest FirstBank branch today to pick up a Verve card and start getting rewarded!
Only recently, FirstBank – in partnership with Verve – rewarded over 2601 FirstBank verve cardholders with various prizes; including N20,000 cash prize, N10,000 cash prize, N10,000 worth of airtime; power generating sets, refrigerator, cooking gas, smart TV and the grand prize of a brand-new car to a lucky winner.
Federal Government Orders University Vice-Chancellors To Reopen Schools, Begin Lectures Amid 7 Months Lecturers' Strike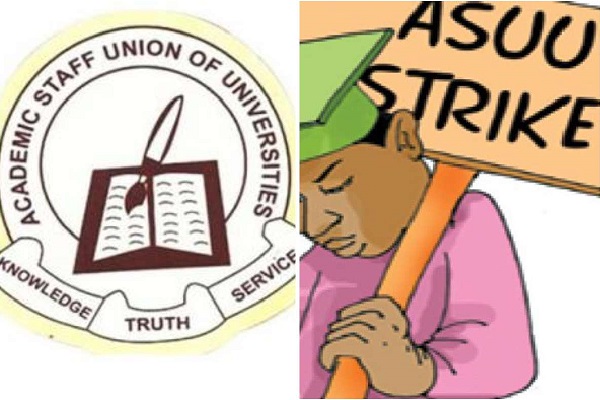 The government issued the directive through the National Universities Commission (NUC), and a letter signed by its Director, Finance and Accounts, Sam Onazi, on behalf of the Executive Secretary of the commission, Professor Abubakar Rasheed.
The Nigerian government has directed vice-chancellors to re-open universities and allow students to resume lectures immediately.
The government issued the directive through the National Universities Commission (NUC), and a letter signed by its Director, Finance and Accounts, Sam Onazi, on behalf of the Executive Secretary of the commission, Professor Abubakar Rasheed.
The letter which The PUNCH obtained on Monday, was reportedly addressed to all vice-chancellors; Pro-Chancellors and chairmen of governing councils of federal universities.
"Ensure that ASUU members immediately resume/commence lectures; Restore the daily activities and routines of the various University campuses," the letter partly reads.
We had reported that the National Industrial Court of Nigeria (NICN), on Wednesday, September 21, 2022, ordered the Academic Staff Union of Universities (ASUU) to call off its ongoing nationwide strike.
It reported that the umbrella body of the lecturers in public universities had declared a warning strike on February 14, to force the Nigerian Government to implement agreements it earlier signed with the union.
The agreement stipulated how university education would be funded for better improvement.
The strike has since rolled over and is now in its seventh month following the government's failure to implement all the agreements.
Several meetings between ASUU and the Federal Government have ended in a deadlock.
Consequently, the Federal Government went to court to challenge the strike.
The government through its counsel, James Igwe, prayed the court for an interlocutory injunction restraining ASUU from taking further steps as regards the strike, pending the determination of the substantive suit.