GOVERNOR DICKSON IN SOUTHERN IJAW
Dickson braved the waves to Southern Ijaw, as12,000 youths vow to end kidnapping, piracy
The November 11 to 13 tours of communities in Southern Ijaw Local Government Area afforded the Bayelsa State governor, Hon. Seriake Dickson an opportunity to further feel the pulse of the people and get first hand feed backfrom the communities. A significant part of the tour was the denouncing of kidnapping and piracy in the whole of the local government.
Speakers after speakers at the rally in Oporoma, the council headquarters were unanimous in praising the Countryman Governor for developing the state and restoring peace to the once volatile state. Prominent ex-agitators such as Pastor Reuben, and Joshua Makaiva said aside his developmental strides in Southern Ijaw, the governor has projected the dignity of the Ijaw nation. They declared; ''Dickson is an embodiment of the Ijaw man, and based on his development stride, the crowning glory of which is the Anyama bridge, we have mobilized over 12, 000 youths, and we have resolved that as from today, there will be no kidnapping and piracy on the waters of Southern Ijaw. "
This came as news filtered in same Friday that the youth leader and 29 other APC members in Otuan ward in Southern Ijaw have defected to PDP.
In an interactive session with journalists, minutes before he rode on okada to the mega rally at Oporoma open field, Dickson said he deliberately chose to visit the communities for firsthand assessment to enable him assess their needs, and serve them better during his second term. .
His Words: "I am appreciative of the people of Southern Ijaw for coming out enmass to receive me and my entourage. I am also aware of their demands and I am committed towards addressing them, as well as complete all on-going projects in the state."
He did not leave each community the same way he met it. At all the communities visited, the governor who was overwhelmingly received with gifts and chieftaincy titles, also reciprocated with either commissioning of projects, requests affirmed and promises made..
While almost all the communities got their prayers answered, others have his words especially in the areas of appointments and further infrastructural development. .
The success story is same from Olugbobiri on Wednesday to Koluama 2 through Korokorosei, to Peremabiri where he was decorated as The Peacemaker 1 of Pere Kingdom, Okpotuarri, Lobia 2 and Ekowe among others on Thursday. The campaign train continued at exactly 12.40pm from Opuama on Friday to Eniwari by 1. 45pm, Aguobiri – 2.40pm, Igeibiri in Terakiri clan at about 3.18pm, Oweikorogha (where he stopped briefly by 4.05pm) to Angiama then Oporoma at 5.49. .
Expectedly, like a well-rehearsed script, each community showered the governor with encomium after reeling out his government's presence in their communities, and reeled out their demands. The governor in his usual style took on each demand and made his pronouncement. At the palace of HRH, N.S. Orianzi, the Ebinanaowei of Olodiama clan, Dickson who was decorated and presented with a sword, had in response to their numerous demands said, "Olugbobiri is my in-laws' community. I have awarded contract for more inner roads. By the end of this month you will see the contractors as they will be mobilized to site."
After hailing the governor for being miles ahead of his predecessors in the state in terms of infrastructure development, appointments of theirs sons and daughters into prominent positions, the community spokesperson, Col. Ronald Yeikorogha stated that their demands were, "third inner road, upgrading of the cottage hospital to a full-fledged health centre, more appointment position among others."
In Koluama, the governor's instant solution to their pathetic erosion story brought relief to the troubled community, They are one of the three APK (Apoi, Basan and Kaloama) communities who were once a clan that was almost washed off in 1952 disastrous erosion which has now separated them into three clan. While Apoi and Basan have since respectively gotten official recognitions as clans, Kaloama is not.
But Dickson came and made their day as the governor declared thus: "You have asked for a number of things. Kaloama is hereby recognized as a clan. All necessary process will be given express attention to enable you take your rightful place in the state. I will liaise with relevant agencies to tackle the situation and save this beautiful town."
A prominent son of the town and former agitator for a better Niger Delta, Makaiva had earlier in his speech declared that, "We are one hundred percent PDP. There is no vacancy in the whole Kaloama. We have since 1999 remained wholly in PDP"
Dickson also commissioned a road project at Korokorosei, home town of the Speaker of the state house of assembly. At Opuama, their spokesman, Chief Okoko Stample said, "Since 1999, we have been PDP all through. We have resolved to vote you back for a second term. We believe in you as we are living witnesses to your lofty achievements in all sectors of the state"
He however lamented that in spite of their loyalty, they have no commissioner and top government functionaries.
one of the many highlights was at Peremabiri where HRH, King Progress Ebiseleghe Neverdie went philosophical, quoting Zachariah 7 vs 4 to buttress his points, just as he described Dickson as the David of our time, before his spokesperson dropped a 12-point requests from the countryman governor. Chief amongst them were facilitation of a Navy base, employment of 20 teachers to the primary schools in the area and provision of more infrastructure.
At Eniware, their needs are walkways, healthcare and traditional stool upgrade., while at Angiama 1000KVA generating set was approved for the community, just as the governor informed them that the state has remobilized the contractor handling the state turbine located at Imiringi, back to site.
In all the places visited, Dickson enjoined community, women and youth leaders not to give in to the temptations of violence before, during and after elections.
From the tour, one thing that stood out according to feelers from the communities visited, though Dickson operates with a Pan Nigerian outlook, yet the people see him as an Ijaw laeder who projects the interest of the Ijaw nation within the context of the national interest.
No wonder the Countryman Governor declared: 'I have a duty to moderate and work with these people and earn their confidence for a stable Niger Delta, because without the stability of this region, there won't be a stable Nigeria."
For him, "The stability of Bayelsa is central to the stability of Niger Delta. And that will translate to the stability and unity of Nigeria, as anything to the contrary comes with great consequences to the world at large."
Another respondent, Israel Richards at Oporoma said, "Dickson has no other choice that to play the role because he is a product of Ijaw movement. Having served in Ijaw National Congress, INC, as national legal adviser, Dickson, who is also the Adaka 2, is a progressive who hit the limelight as the Bayelsa State chairman and national legal adviser of the defunct Alliance for Democracy, AD." Dickson's stint with the AD was remarkable because he remained the only state chairman of the party outside the South West who delivered his senatorial district, Bayelsa West to the AD in all elections, culminating in the AD producing the senator, house of reps and state house of assembly members in the 1999 general elections. It was in recognition of Governor Dickson's sterling performance that the AD apparatchik elevated him to the enviable position of Legal Adviser!
At Korokorosei, David Akari, a boat operator who hails from Eniware , recalled that Dickson as a man of peace, always remind his people, especially the militants, that 'This is not a time to war war, but to jaw jaw, and build bridges of understanding across the country.'
It would be recalled that Governor Dickson, a grounded grassroots politician, with four others, had floated the Green Movement for Jonathan political evolution, with Dickson as the operational and strategic arrowhead, as he is known and well-respected by Bayelsans across board..
Governor Dickson comes with a bit of activism from the National Democratic Coalition Organisation, NADECO and AD. His prudent management of resources is readily attributed to the Ijebu blood running in his veins because his great grandmother is Princess Olubukola of the Fidipote ruling house, and daughter of a former Awuljale of Ijebu land. His pan Nigerianism was at work when he made the Shehu of Borno the Chancellor of the state owned university, Niger Delta University.
Apart from his zero tolerance for corruption, Dickson's brand of politics is all about service, as he will readily remind you of his ancestors who were ancient rulers and warriors, and that any child from such background must always serve his people diligently.
Dickson, a Prince of Tarakiri is from Kpadia Ruling House, and his great grandfather was the first king from that kingdom.
He was born of Ijaw mother from Angiama in Delta State while his paternal grandmother hailed from Otor-Iyede in Isoko, also in Delta State.
Apart from having blood relatives in two major geo-political zones of the country, what makes Dickson a highly detribalized Nigerian is that, he is one of the few politicians in Nigeria that builds bridges across political parties, tribes and religions.
Ecobank Alerts Customers on Sim Card Fraud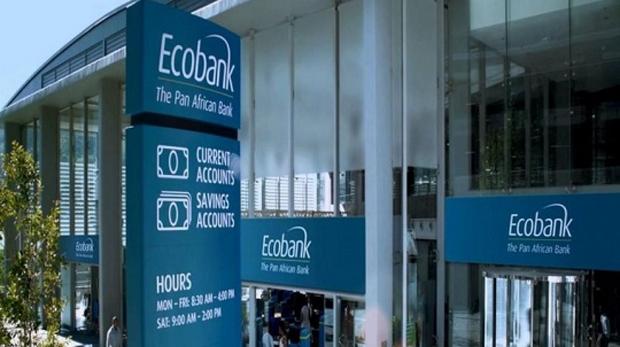 Ecobank has once again, raised alarm on the dangers of SIM swap fraud, stressing that fraudsters could use it to impersonate them.
In a message to customers via email, the bank explained that SIM swap fraud occurs when scammers use your phone number to access your accounts.
According to the bank, "Scammers impersonate you and trick your mobile phone's carrier into activating a SIM card, which gives them control over your phone number. It means scammers could potentially enter your username and password when logging onto your online banking platform and then receive the SMS verification code to access your account.
"Protect yourself against SIM swaps, don't share personal information that fraudsters could use to impersonate you (such as your mother's maiden name or birthplace) on social media. Never reveal your logins and passwords for your mobile phone, online bank, or credit card accounts to anyone. Please always report any suspicious activity".
Ecobank also reminded the customers that the bank will not ask them to provide their personal or financial information, stressing that when they receive an email that includes a link to a website, they should ensure that the website is legitimate before visiting the site.
Ecobank further, urged customers not to respond to emails, SMS and unsolicited calls from people they don't know asking for your personal or banking information.
Bribery: UK court restricts Diezani's movement, EFCC begins extradition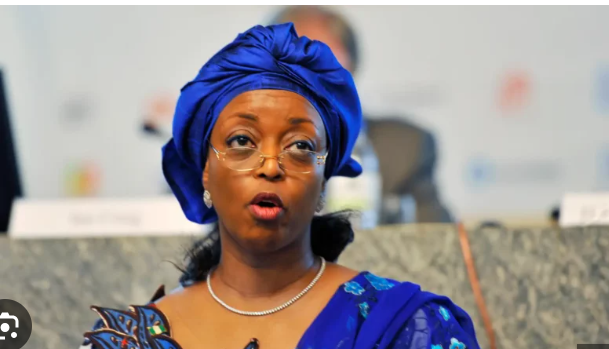 A former Minister of Petroleum Resources, Diezani Alison-Madueke, on Monday, appeared before the Westminster Magistrates' Court in the United Kingdom over an alleged £100,000 bribe.
The district judge, Michael Snow, granted Alison-Madueke a £70,000 bail.
Snow further imposed other terms on Alison-Madueke including an 11 pm to 6 am curfew, an electronic tag to be worn by her at all times and a £70,000 surety to be paid before she could leave the court building.
Although she did not formally enter a plea, her attorney, Mark Bowen, informed the court that she would plead not guilty, Reuters reported.
Her next court appearance will be on October 30 at Southwark Crown Court, which deals with serious criminal cases.
In August, the UK's National Crime Agency said it suspected that Alison-Madueke had accepted bribes in return for awarding multi-million-pound oil and gas contracts.
In a statement published on its website, NCA said the ex-Nigeria minister "is alleged to have benefitted from at least £100,000 in cash, chauffeur-driven cars, flights on private jets, luxury holidays for her family, and the use of multiple London properties.
"Her charges also detail financial rewards, including furniture, renovation work and staff for the properties, payment of private school fees, and gifts from high-end designer shops such as Cartier jewellery and Louis Vuitton goods."
In March 2023, the NCA also provided evidence to the US Department of Justice that enabled them to recover assets totalling $53.1m linked to Diezan's alleged corruption.
Head of the NCA's international corruption unit, Andy Kelly, said the "charges are a milestone in what has been a thorough and complex international investigation. Bribery is a pervasive form of corruption, which enables serious criminality and can have devastating consequences for developing countries. We will continue to work with partners here and overseas to tackle the threat," Kelly added.
Diezani was the minister of petroleum resources from 2010 to 2015 during the administration of former President Goodluck Jonathan.
Shortly before Jonathan handed over to President Muhammadu Buhari in 2015, she left the country for the UK.
The Economic and Financial Crimes Commission alleged that the former minister stole $2.5bn from the Nigerian government while she was a minister.
Efforts by the EFCC to arraign her have been unsuccessful as she has not returned to Nigeria since 2015. But the anti-graft agency said on Monday that it had commenced an extradition process to bring Diezani back to Nigeria to face trial.
The spokesperson for the EFCC, Dele Oyewale, said, "The EFCC welcomes, with keen interest, the arraignment of former Minister of Petroleum Resources, Diezani Alison-Madueke, at the Westminister's Court in London, United Kingdom, following alleged bribery allegations.
"Although the charges preferred against her at the London court, are diametrically different from the 13 counts, bordering on money laundering that the EFCC has raised against her, it is instructive to note that criminality is criminality, irrespective of jurisdictional differences. No crime can go unpunished. The money laundering charges for which Madueke is answerable to the EFCC, cover jurisdictions in Dubai, the United Kingdom, the United States of America and Nigeria.
"To bring the former Minister to trial in Nigeria, an arrest warrant has been obtained and extradition proceedings have been initiated. The commission is on course on her trial. She will soon have her day in our courts."
Mike Adenuga-led Conoil rewards shareholders with N1.73 billion dividend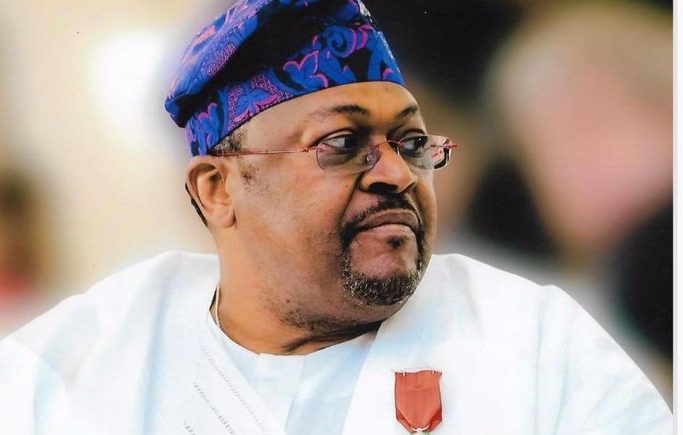 Conoil Plc declares a substantial $2.2 million dividend for fiscal year 2022. 
Shareholders to receive N2.5 per share in recognition of Conoil's outstanding financial performance. 
Mike Adenuga's leadership drives Conoil's profit before tax up by 60% in 2022.
Leading petroleum marketing firm Conoil Plc, headed by the third-richest man in Nigeria and multibillionaire businessman Mike Adenuga, has declared a sizeable dividend distribution to shareholders of N1.73 billion ($2.2 million).
The $2.2-million payment, which is the last dividend for Conoil's fiscal year 2022, is equivalent to N2.5 ($0.00319) per share for all 693,952,117 of the company's outstanding common shares.
At Conoil's 53rd Annual General Meeting, which took place on September 22, 2023, in Uyo, Akwa Ibom State, shareholders accepted this choice.
According to the information reaching us, the final dividend, which recognizes Conoil's outstanding financial performance in its 2022 fiscal year, will be deposited to shareholders' accounts on September 29, 2023.
Conoil's profit before tax increased dramatically under Adenuga's direction, rising from N3.83 billion ($4.9 million) in 2021 to N6.13 billion ($7.84 million) in 2022 while confronting various obstacles and a challenging working environment. During the same period, earnings after tax rose by an equally astounding 60%, from N3.08 billion ($3.94 million) to N4.96 billion ($6.35 million).
The increasing profitability of the petroleum-marketing subsector boosted Conoil's profits per share to N7.14 ($0.0091), a stunning 60.8 percent rise over the N4.44 ($0.00568) generated in 2021.
The company's board of directors decided to approve a final dividend of $2.2 million, or N2.5 ($0.00319) per share, as a result of this exceptional achievement.
Conoil has strengthened its position as a major player in Nigeria's petroleum marketing sector under the shrewd leadership of Adenuga. The business is well known for its proficiency in the marketing of a variety of lubricants sold under the "Quarto" brand, including diesel, kerosene, gasoline, aviation fuel, and other liquids.
Adenuga, a well-known telecom tycoon and one of Africa's wealthiest billionaires, continues to have majority ownership in the oil marketing firm of 74.4 percent, or 516,298,603 shares, further solidifying his position as a key player in the continent's oil sector.
Conoil's dedication to providing value to its shareholders and its tenacity in overcoming obstacles in the Nigerian market are both shown by this dividend payment.