God Forbid I Marry A Man Who Tweets Like You – Toke Slams Reno Omokri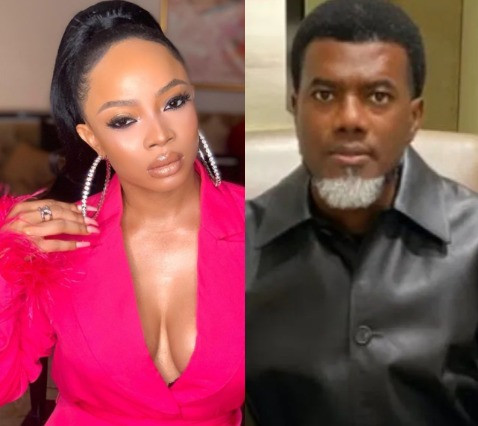 Reno Omokri had in a Tweet on Monday held the former 1st lady Maryam Babangida (the late wife of former Nigerian military president, Gen. Ibrahim Babangida) in high esteem over her natural beauty and in the process blasted slay queens who are divorced.
Toke Makinwa who probably felt hit by the statement took to her page to give a direct response to Reno Omokri.
She wrote:
"Wow, at your age? Your wife and kids must be cringing for you, such an embarrassment. "Divorced" is nothing to shame anyone for, life happens. People like you are the reasons why a lot of people stay in unhealthy situations and lose their dignity and in some cases their lives.
"Enough with the divorce shaming of Anyone, I don't see a divorced man being shamed for living his life after his failed marriage, people like that clown Clown face are probably in unhealthy marriages too. God forbid I marry a man who tweets that kind of garbage, sighhh.
"You can celebrate a version of beauty without putting another down, you don't have to meddle in women's business too. If you have a daughter I hope she gets the courage to never deal with a man as uncouth as you, stop with the misogyny.
"Dragging my divorced slay queen naked ass back to my holiday and waking up to the most beautiful view. In my bed and outside my room. Love and light."
Seye Kehinde Plans Big To Mark City People Magazine 25th Anniversary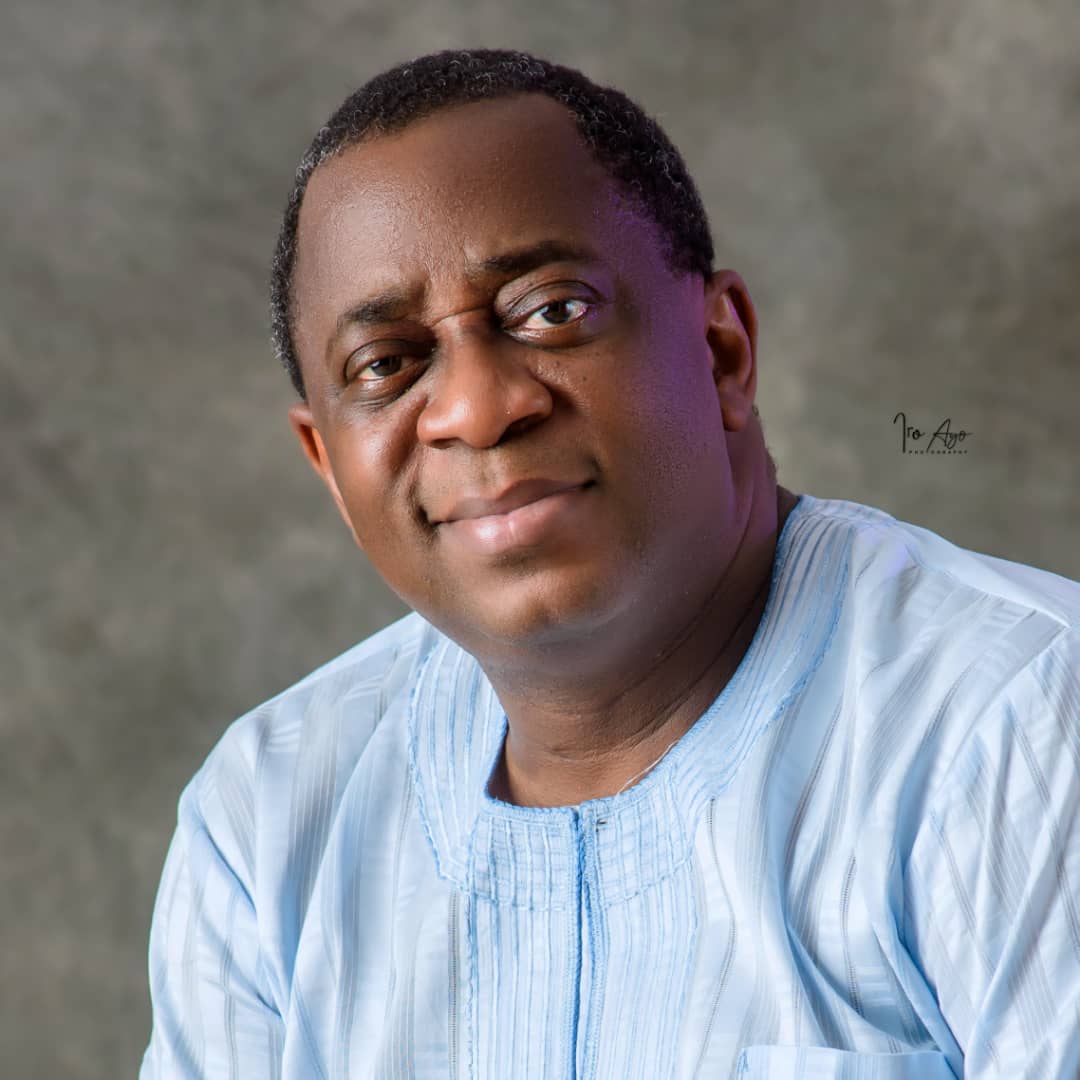 City People Magazine, Nigeria's leading celebrity journal has announced plans to commemorate its 25th year anniversary this year with various programs and activities.
Citypeople which is the oldest surviving celebrity magazine in Nigeria was founded in November 1996 by a veteran Journalist, Seye Kehinde, who rose to become the Editor of Tempo Magazine in his early 30s. Citypeople which was established 25 years ago to mirror the lifestyles of Celebrities in Nigeria has over the years grown to become the undisputed leader in the soft-sell sector.
In a statement recently released to in Lagos signed by the Publisher, Dr Seye Kehinde, the Company said, "In the spirit of our Silver Jubilee anniversary, CityPeople has lined up special programmes that will run from January to December 2021 to commemorate a major milestone.
"The programmes, which will run across all media platforms, aims to celebrate the enduring City People brand as well as icons and personalities who have made a monumental mark in various industries from Politics, Entertainment, Sports, Society, and corporate leaders.
"We shall be looking back on our editions in the past 25 years to celebrate men and women of substance who have also remained relevant and in the spotlight for the last 25 years and still counting.
"We shall be producing 25 Special pull-outs to be spread over the next 12 months for our teeming readers."
The statement adds that the vision for the establishment of the company was to be the largest circulating celebrity magazine in Nigeria that will provide useful information that will touch the lives of its readers positively and it has kept faith on that.
Kehinde noted that with the unrelenting mission to enthrone a people-centred reporting of events, City People has remained the pride of celebrity journalism published under the company name, Media Techniques Ltd, as the magazine is the only soft-sell journal in Nigeria with offices and correspondents in major geopolitical zones of the country including Lagos, Ibadan, Abuja, Benin, Kaduna, Kano, Abeokuta, and Port-Harcourt.
"Citypeople has stayed true to the vision of its founder over the years not only through its soft-driven style but also by keeping the people properly informed about social activities within and outside the country.
"City people put the conventional daily newspapers on their toes, projecting the areas of journalism that reflect the lifestyle of people who are making the headlines, the publisher maintained.
He concluded: "The weekly magazine has done so well in the last 25 years and has remained on the vendors stand every week without fail.
Citypeople has also survived the challenges that hit the print media in the wake of social media in the last 10 years."
Dino Melaye's New Single 'Pigeons Vex For Buhari' Shakes The Internet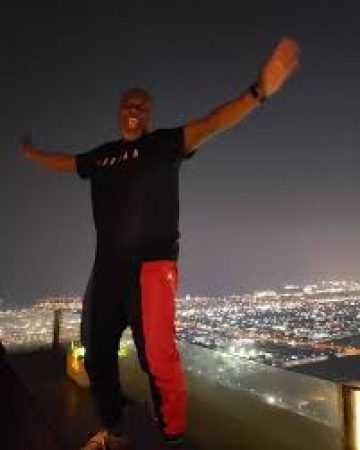 Social media has been agog for some days now since Senator Dino Melaye dropped a Yoruba folklore titled, "Pigeons vex for Buhari" on social media.
The song sang, produced, and performed by the former lawmaker is about the pigeons which refused to fly on 2021 Armed Forces Remembrance Day in spite of efforts made by President Muhammad Buhari to make them fly.
It's not yet known if SDM has plans to later release the song on any known label, but going by the numerous reactions by his teeming fans on social media, the song is already on its way to becoming a hit tune.
VP Osinbajo, Sunday Dare, Samson Itodo, Hon. Peller, Omojuwa, Kate Henshaw, Others to Speak at Lead Generation Initiative's Leadership Symposium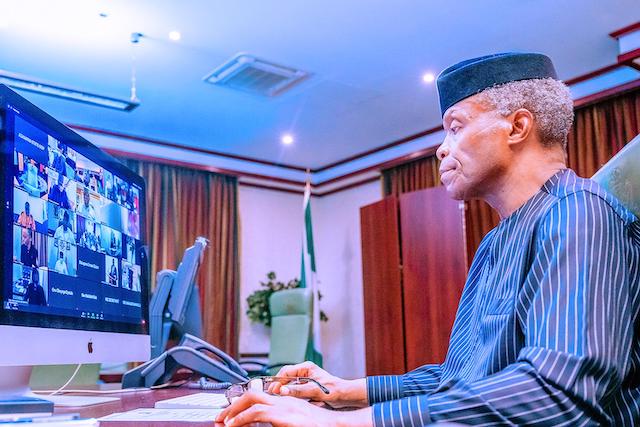 Vice President of the Federal Republic of Nigeria, His Excellency, Professor Yemi Osinbajo, has topped the list of prominent personalities to speak at the leadership symposium of the Lead Generation Initiative (LGI) holding on January 21st 2021 at Transcorp Hilton, Abuja.
The symposium tagged, The Future of Leadership: The Role of the Youth, is part of the activities to mark one year anniversary of the LGI, a non-governmental, non-political and non-profit organization committed to galvanizing, training and empowering young Nigerians across the country to get involved and take responsibility in community development and nation building right from their immediate localities.
Also expected to speak at the symposium, which will be eighty per cent virtual and in compliance with COVID-19 protocols, is the Honourable Minister for Youth and Sports Development, Mr. Sunday Dare, Niger State Governor, His Excellency, Alhaji Abubakar Sani Bello, Oyo State Governor, His Excellency, Engineer Seyi Makinde, Dr. Taiwo Afolabi, Hon. Shina Peller, famous Nollywood actress, Kate Henshaw and others.
The would-be panelists to speak on the topic, Why the Leaders of Tomorrow Must Start Leading Today, are Samson Itodo, Ayodeji Ibrahim Balogun (Wizkid), Japhet Omojuwa, Hon. Akin Alabi, Olanrewaju Fasasi (Sound Sultan) and others.
Through its numerous laudable programmes such as: Get Involved Leadership Training (GILT), Get Involved Regional Leadership Summits, Emerging Leaders Conference, Women Leadership Development Programme, Creative Open Crafts, National Entrepreneurial Competition, among others, LGI develops interest of the youth in governance, social inclusion, and participation in the democratic and political processes in Nigeria.
It would be recalled that through GILT, Lead Generation Initiative, in partnership with YIAGA Africa, had successfully trained 1300 young Nigerians in four states namely Oyo, Osun, Bauchi and Gombe on effective leadership skills, strategic communication, community development, active citizenship and nation building. Each of the 1300 beneficiaries has in turn trained 20 people each at the local government level.
GILT, which is designed to hold in all the 36 states of the federation including the Federal Capital Territory (FCT), is a train-the-trainer leadership workshop, where participants, having been trained at the state level, return to their various local governments to replicate the training for the larger participants at the local government and ward level.
The LGI's leadership symposium is designed to accommodate 25 participants at the venue, while numerous participants across the 36 states including the FCT will take part virtually.