GLOWFUX Concert '22 held with pomp and pageant as FIDSON, Rite Foods, Unilever, Beloxxi, Bobo Foods and others fete the charity event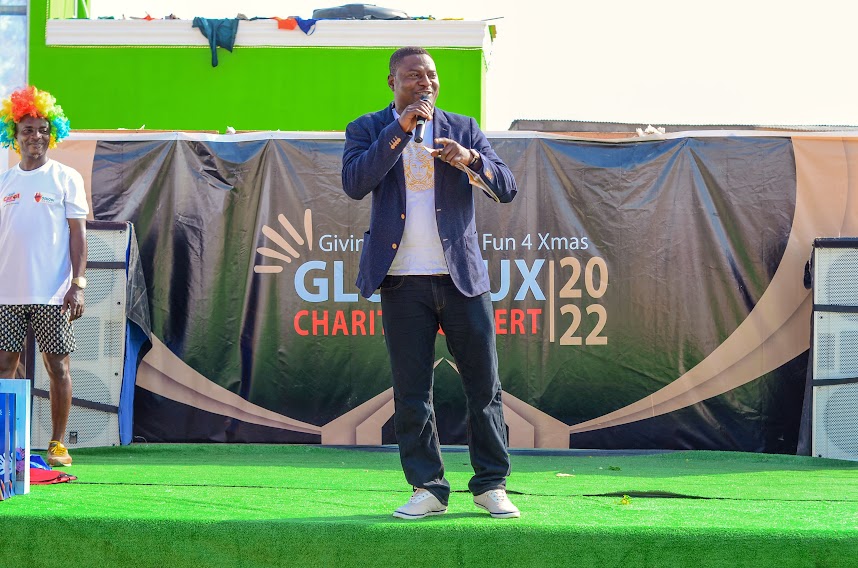 Wednesday, the 28th of December 2022 is a day that will not be forgotten in a hurry by many families
across Lagos State.
The day which started like every other day recorded the successful hosting of the much-talked-about 7th
edition of the annual charity concert called GLOWFUX.
GLOWFUX Charity Concert, an initiative of Fanafillit Integrated Concepts, is an annual end-of-the-year
charity event that brings together children from orphanages/special needs establishments for memorable
end-of-the-year celebrations with the general public.
In its usual style, the event had loads and loads of games for both adults and children without any form of
discrimination, and winners of each competition which were ably anchored by the popular children's party
MC – Daddy Yo went home with a variety of souvenirs courtesy of Rite Foods, Omo Detergent, FIDSON
Healthcare and Beloxxi Biscuits and Bobo Foods. Noteworthy as well is the scholarship in ICT by Epeetech
Solutions for five individuals from Lofty Skills Soccer Academy who emerged the most outstanding in a
brain tease game.
The hallmark of the event was the induction of new GLOWFUX Young Ambassadors who were charged to
become promoters of the humanitarian cause and other charitable initiatives. The new young ambassadors
are Master Diamond Olowu, the popular child music act Vanessa Jones, Miss Hidarat Aroyewun and Miss
Oluwadarasimi Kalejaiye.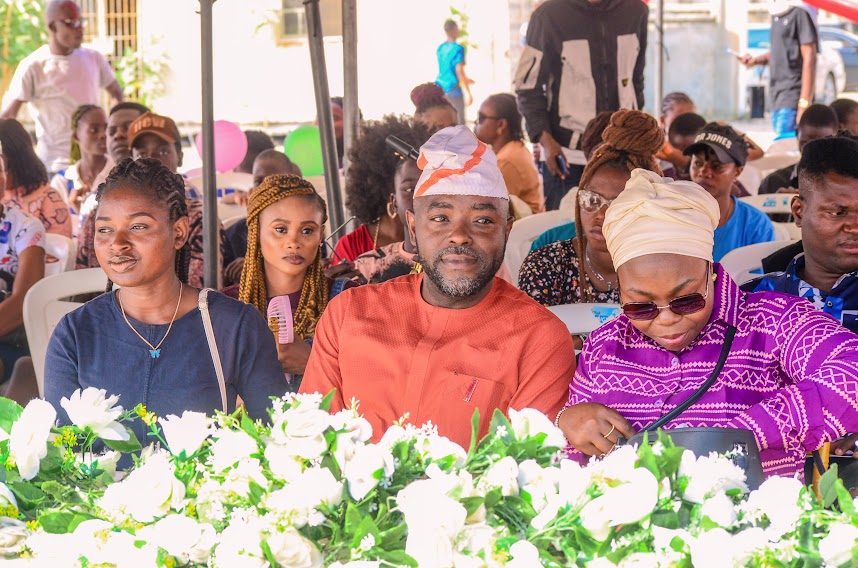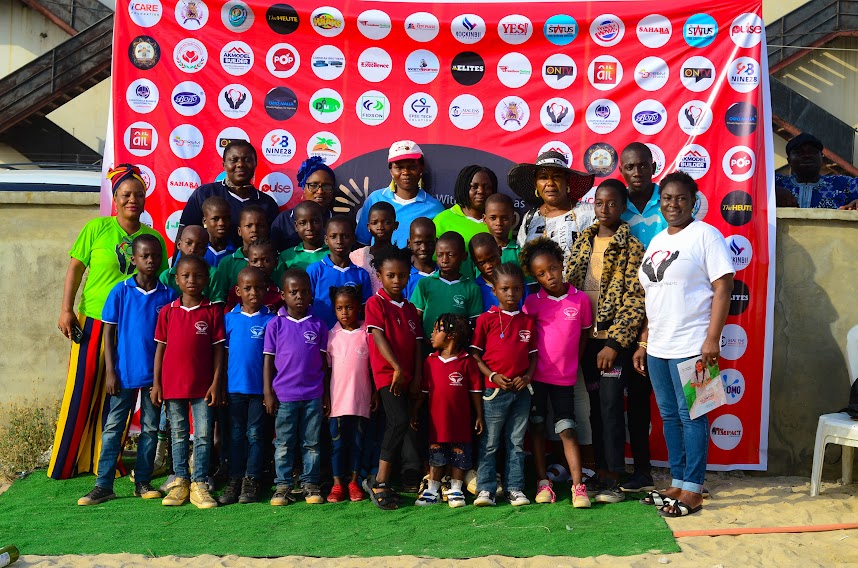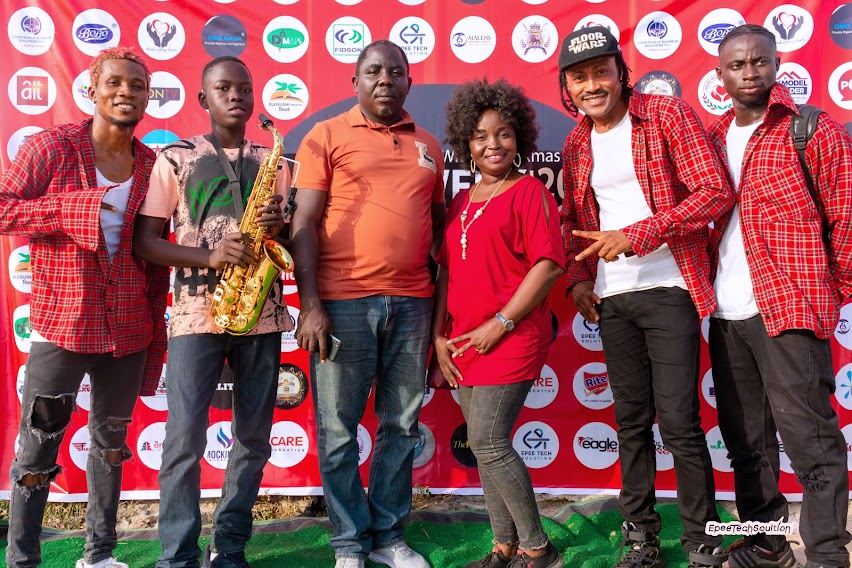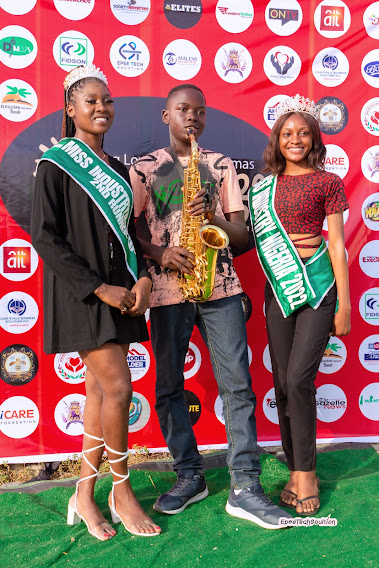 Also, some awards of recognition were presented to individuals and organizations who were identified with
outstanding humanitarian exploits for the year 2022 calendar. The awardees are Oba Adedokun Abolarin,
the Orangun of Oke-Ila as GLOWFUX Man of the Year 2022 who was unavoidably absent, Olori Sekinat
Aramide Elegushi who was ably represented by Mrs. Oyeleye and Otunba Tope Oyefeso received the
GLOWFUX Woman of the Year 2022 award, Iba Habeeb Okunola MON, the Akosin of Yoruba land who
was ably represented by Mr. Folarin Animashaun was awarded the prestigious GLOWFUX Detribalised
Philanthropist of the Year 2022 while Ark of Relief Charity Foundation, Airtel Nigeria and Ambassador
Temitope Williams received the GLOWFUX NGO of the Year 2022, GLOWFUX Socially Responsible
Company of the Year 2022 and GLOWFUX Ambassador of the Year 2022 respectively.
Also recognised was Ambassador Gbolahan Odukoya who was appreciated for his remarkable contribution
to the success of the GLOWFUX Charity Concert 2022.
The 2022 edition of the concert held at the frontage of Dan & Den Arena, Elegushi Beachfront, Lekki,
Lagos had in attendance, six establishments for the needy, namely, Little Saints Orphanage, Lofty Skills
Soccer Academy (a football academy for the less privileged), Modupe Cole Memorial Home, Peculiar
Saints Orphanage, Child Lifeline Home and Only God Charity Home Initiative.
All the beneficiary establishments carted home lots of gift items ranging from clothes, food, household
items etc., courtesy of the over 200 guests each of whom arrived at the event with gifts for the beneficiary
homes.
As everyone at the event was entertained with superlative performances by MC Wadada, Da'Fresh Olorin,
Vanessa Jones, Meyrah, First Class Comedian, Hilary Jackson, DBard Creative Media, and Dom Sax etc.,
so were they all treated to refreshments like biscuits, sausage and drinks courtesy of Beloxxi Biscuits and
Rite Foods. And at the end of the event, everyone left with souvenir bags containing well-packaged jollof
rice prepared by Beeth Events Concepts and other branded products courtesy of FIDSON Healthcare PLC,
Rite Foods, Beloxxi Biscuits and Omo Detergent.
It is worthy of note that this edition of GLOWFUX Charity Concert would bring to the record, a total of 13
special needs (government-owned and private-owned) establishments with over a thousand children and
adults that have benefited from the project since inception.
The GLOWFUX 2022 recorded the support of FIDSON Healthcare, Beloxxi Biscuits, Unilever Nig, Rite
Foods, Bobo Foods, Elegushi Royal stool, iCare Foundation, Courtville Group, Seniors Wellbeing
Foundation, Hands Lifting Hearts Initiatives, Corsican Brothers, MALENS diagnostics, Headway Events, DJ
MAPS Productions, Epeetech Solutions, NINE28 Multimedia
While the media supports include AIT, KRAKS TV, Pulse.ng, thestatusng.blogspot.com
theeagleonline.com.ng, thegazellenews.com, newspop.com, mockinbird.com.ng, omonaijablog.com.ng,
freedomonline.com.ng, Hottestgistinnaija.com, theelitesng.com freedomonline.com.ng,
thecitypulsenews.com, Global Excellence magazine, saharaweeklyng.com freelanews.com
theimpactnewspaper.com
Lagos tenant escapes after storing hemp, landlord jailed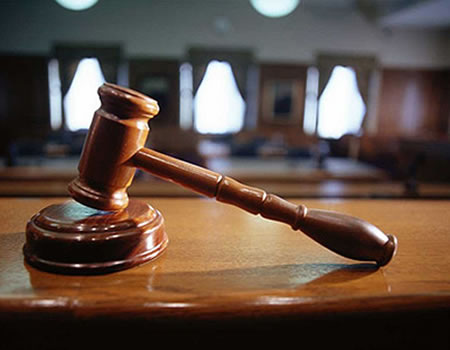 A Federal High Court sitting in Lagos has sentenced a 51-year-old landlord, Saheed Ojomu, to five-year imprisonment for allowing his tenant to use his shop to warehouse cannabis.
Justice Daniel Osiagor handed down the sentence to the convict after he changed his not-guilty plea to guilty.
The convict was arrested over the banned substance found in one of his shops on March 31, 2017, by operatives of the National Drug Law Enforcement Agency.
During his arrest and arraignment, he claimed that the banned substance belonged to one of his tenants, Sakiru (now at large), and pleaded not guilty to the charge.
The charge read, "That you, Saheed Ojomu, 46, on or about March 31, 2017, at No. 1, Osho Street, Island, Lagos State, within the jurisdiction of this honourable court, being occupier and manager of a shop at No.1, Osho Street, Lagos Island, unlawfully permitted same to be used by one Sakiru (now at large) for the purpose of storing and dealing in 372.6 kilogrammes of cannabis sativa, a narcotic drug similar to cocaine, heroin and LSD, thereby committing an offence contrary to and punishable under Section 12 of the National Drug Law Enforcement Agency Act, Cap. N30 Laws of the Federation of Nigeria 2004."
During trial, the prosecution called two witnesses and tendered some exhibits, which the court admitted.
However, at the resumed trial of the convict on Wednesday, his counsel, Mrs Vivienne Ekwegh, informed the court that her client had decided to change his plea.
The prosecutor, Mrs N. J. Mamza, did not object to the application of the defence.
After listening to both counsel on the new development, Justice Osiagor ordered that the convict retake his plea.
After his plea was retaken, the prosecutor reviewed the facts of the case and urged the court to sentence the shop owner in accordance with relevant laws.
But counsel for the convict, Ekwegh, in her plea for mercy, described her client as a 'victim of circumstances', as he was unaware that his tenant warehoused the banned substance in his shop.
She, therefore, urged the court to award a fine option in lieu of a custodian sentence.
In his judgment, Justice Osiagor sentenced the convict to five-year imprisonment.
However, the judge ordered the convict to pay a fine of N300,000.
In addition to the monetary fine, the judge also ordered the convict to perform three weeks of non-custodian community service.
N2.9bn fraud: Court Sends IDID Nigeria Limited's CEO, Kenneth Amadi, To Jail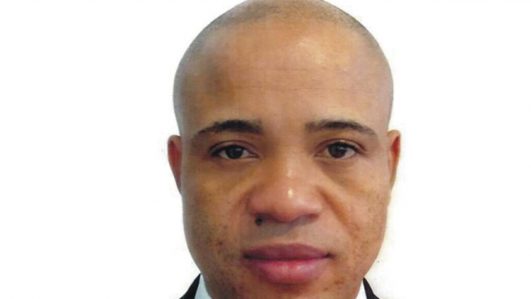 •As Judge Liquidates Company
As a result of his involvement in fraud to the tune of N2.9bn, the Chief Executive Officer (CEO) of IDID Nigeria Limited, Kenneth Amadi, was on Monday, convicted and sentenced to 18 months imprisonment, by Justice Ambrose Lewis-Allagoa of a Federal High Court in Ikoyi, Lagos.
The judge arrived at the decision, after finding him guilty of counts 4 and 5 of the criminal charge made against him by the Federal Government of Nigeria (FGN), through the office of the Attorney General of the Federation (AGF).
Justice Allagoa, who also convicted Amadi, declared that the sentencing is without an option of fine, and equally ordered that IDID Nigeria Limited be liquidated with immediate effect.
It would be recalled that the day's judgment was earlier slated to have been delivered on November 22, 2022, but the same was not ready, due to the very busy schedule of the court.
The convicted Amadi and his company, IDID Nigeria Limited, were dragged before the court by the FGN when he held sway as the Chief Operating Officer (COO) of Eunisell Limited, a company founded by Chief Chika Ikenga.
Prior to Justice Allagoa's judgment, counsels had adopted their final written addresses on Tuesday, October 25, 2022.
Meanwhile, at the last proceeding on the criminal case, Justice Alagoa, had ruled against the no-case submission instituted by the convicted Amadi, questioning the N2.9bn fraud charge, slammed against him by the FGN.
In handing down his ruling, the judge held that the prosecution had raised issues that require the embattled ex-staff to proffer answers, prompting the court to order Amadi to open his defence.
Amadi had contended that the prosecution had not been able to make any prima-facie case against him and as such had no business being in court.
He then urged the court to strike out the criminal charge against him and accordingly acquit and discharge him without any further delay.
But responding, the prosecution, led by Mrs. Aderonke Imana, had insisted that Justice Allagoa should discountenance the prayers of the convcit, because a case has been made against him and that he ought to put up a defence. The prosecution then asked the court to order Amadi to open his defence.
Specifically, Amadi and his company, IDID Nigeria Limited, are were tried before the court on a five-count charge of conspiracy and fraud to the tune of N2.9 billion.
The convict was charged before the court on the offences bothering on obtaining by false pretence; forgery, unlawful fund conversation and fraud.
The offences which contravened sections Section 1 of the Advance Fee Fraud and Other Fraud Related Offences Act. Cap.A6, Lam of the Federation of Nigeria, 2004 and punishable under Section 1(3) of the same Act. Section 1(2)(c) of the Miscellaneous Offence Act, Cap. M17. Law of the Federation of Nigeria. 2004 and Punishable under the same Section of the Act.; Section 27 (b) of Cybercrimes (Prohibition, Prevention, Etc.) Act, 2015 and punishable under Section 14 (1) of the same Act. And Sections 434 and 435 of the Criminal Code Act, Cap. C38 Laws of the Federation of Nigeria, 2004 and punishable under the same Section of the Act
One of the charges against the defendants include receiving and obtaining by false pretense, with intent to defraud, the sum of N2, 900,000,000 belonging to Eunisell Ltd, from A-Z Petroleum Ltd and AMMASCO International Ltd; omitting making full and true entry thereof in the books and accounts; suppression of data in respect of the financial transfer to Eunisell Ltd; and converting the same amount without authority to create sufficient deposits to promote the credibility of his own company (IDID Nigeria Limited).
Atiku rubbishes Tinubu, says he waged war against him as Customs officer over hard drugs….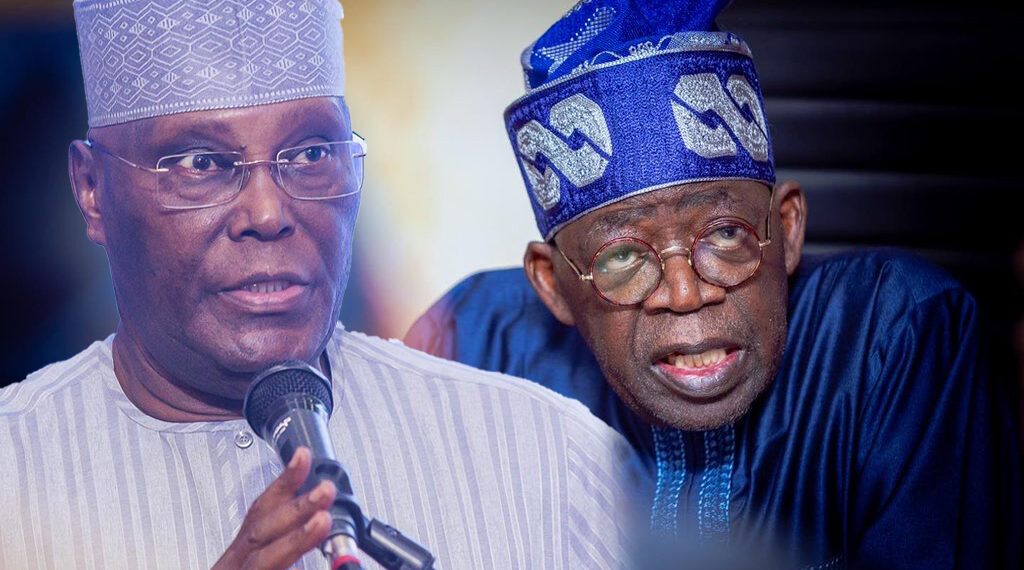 The presidential candidate of the Peoples Democratic Party (PDP), Atiku Abubakar, says his counterpart in the All Progressives Congress (APC), Bola Tinubu, lacks moral right to reform "yahoo boys."
Speaking to supporters in Edo State on Thursday, Tinubu had said his vision is to "turn so-called yahoo yahoo boys into in manufacturing and creation of than being gazelle gagaraga."
"Yahoo boys" in local parlance mean internet fraudsters.
Speaking in a statement by Phrank Shaibu, his special assistant on public communications, Atiku said Tinubu was frustrated.
According to him, while serving as Deputy Director of Customs in charge of Enforcement and Drugs, he fought ruling APC candidate's men and others from bringing hard drugs into the country.
The statement read, "The Presidential candidate of the All Progressives Congress, Asiwaju Bola Ahmed Tinubu, produced another comedy skit at the APC Presidential rally in Benin City on Thursday when he promised to turn "the so-called Yahoo boys in Edo State to "experts in manufacturing and creation of chips."
"Had it been he was addressing a Christian congregation, we could have assumed that he was speaking in tongues but this was a campaign rally where he was supposed to have sold his candidacy to the millions of youths suffering from unemployment under the disease called the APC. Instead he elected to refer to the young people of Edo state as Yahoo boys and fraudsters.
"Tinubu's daily gaffes are evidence that he has no business going to Aso Rock Presidential Villa but he should rather be seeking urgent medical attention. While delivering his uninspiring speech, he took a swipe at Waziri Atiku Abubakar, insisting that Atiku acted dishonourably by selling vehicles while he was a customs officer.
"Tinubu's frustration is quite understandable given the fact that in 1989 while Atiku, a Federal officer, was serving as the Deputy Director of Customs in charge of Enforcement and Drugs and was protecting the country's borders from smugglers and drug dealers, Tinubu was in bed with two notorious drug kingpins.
"American authorities revealed that Akande took Tinubu to First Heritage Bank where he opened an account for himself and his wife Oluremi in 1989. While opening the account, the Lagos godfather revealed in documents that he worked with Mobil Nigeria Limited and his salary was $2,400 and he had no other sources of income. But records from his First Heritage Bank account showed that in 1990, he deposited $661,000 into his individual money market account and in 1991 deposited $1,216,500 into the same money market account.
"In a bid to protect their reputation, Mobil representatives told US authorities that even though Tinubu was a treasurer, he had no direct access to the company's cash and thus could not deposit funds on behalf of the firm. Till date Tinubu , the man Governor Wike and his friends have in their parochial interest signed up to support as President, has not been able to explain to any human being how he was able to save over $1.8 million from his monthly pay of $2, 400. Luckily for him, he was able to negotiate a deal with the US government which saw him forfeit over $460,000 in cash.
"Yet this is the same man that is taking the moral high ground, this must be the joke of the century. This is a man whose entire life is built on falsehood. He is not even brave enough to reveal the primary and secondary schools he attended for fear of the avalanche of dirt that will be unearthed about his life. He has continued to avoid debates so that he will not be forced to tell the truth. Yet he has the effrontery to question Atiku Abubakar? What a joke.
"Atiku Abubakar has been transparent with his life and business. He has listed all the companies he owns and has established himself as arguably the largest private employer of labour in Adamawa State but Tinubu who keeps cash laden bullion vans on his premises has no known source of wealth. For a man who openly claimed to be wealthier than Osun State, what Nigerians should be asking him is how did he become stupendously wealthy?
"Perhaps, the biggest indictment against Tinubu is Alpha Beta Consulting, a company given exclusive rights to generate revenue on behalf of the Lagos State Government since 2002. A former Managing Director of the firm, Oladapo Apara, said in court filings that Tinubu runs the company by proxy. Apara claimed the firm generated over N1.5 trillion ($3.48bn) for the Lagos State government between 2002 and 2018 and received a commission of about 10 percent on average.
"Apara told the EFCC in a petition that as the head of the company, he began looking into its finances and he made many startling discoveries such as mysterious transfers of over N20bn ($46.5m) in different currencies to some companies linked to Tinubu. Ahead of the election, Tinubu entered into a secret financial settlement with Apara and the case came to a sudden end in court.
"Tinubu should hide his face in shame rather than try to pontificate about morality. How can he even be talking about reforming Yahoo boys in Edo State given his dark past with US authorities? He should remove the log in his eyes before trying to remove the speck in the eyes of others."