Gbenga Shaba Wins Online Publisher Of The Year Award At NMNA 2023
Gbenga Shaba, Editor-in-Chief and founder of multiple award winning Online Newspaper, Omonaijablog.com.ng, has emerged winner at the 17th edition of the Nigeria Media Night-Out Awards, NMNA, 2023 in the Publisher of the Year award category.
Nigeria Media Night-Out Awards, NMNA is the leading award dedicated to the celebration of outstanding journalists and media practitioners in Nigeria and this year's edition was a stand-out.
The greatly valued awards which most media practitioners always look forward to was held at the prestigious B-Event hall of the Lagos Airport Hotel and had other media heavyweights, top politicians, and society bigwigs in attendance.
Gbenga Shaba, a multiple award-winning journalist with decades of experience in journalism and public relations was declared winner in the category where he was nominated alongside other experienced newspaper and online platform Publishers.
Speaking on the nomination process for each award category, Sola Olugbenro the Convener of the NMNA noted that "as usual the nomination process is usually the toughest for the Award Committee, but in the end after proper analysis and vetting of the votes, a winner eventually emerges".
A graduate of Mass Communication, Gbenga Shaba joined Encomium Magazine in 2011 as a reporter, where he grew to become one of the finest young reporter being courted by several other organizations including notable online media platforms.
He later joined Yes! Magazine, another award winning tabloid in Lagos as an entertaining Editor and a Columnist.
This accomplished Public Relations Practitioner, Online Media Strategist, Social Media influencer and a dedicated journalist, later established Omonaijablog in 2016 to meet the needs of large percentage of people who craves for credible news online.
Winner of Yomafa Global Awards 2021 as the Best Social Media Blogger the young and energetic writer cum actor is a member of several Media Professional Associations.
He is also an associate member of Institute of Strategic Management, Nigeria.
He is married to a beautiful wife, Folake and blessed with two girls, Ireayo and Iremide, and a boy, Jesukorede.
He loves sporting, cooking, traveling and investigating.
EFCC arraigns couple for alleged N500m fraud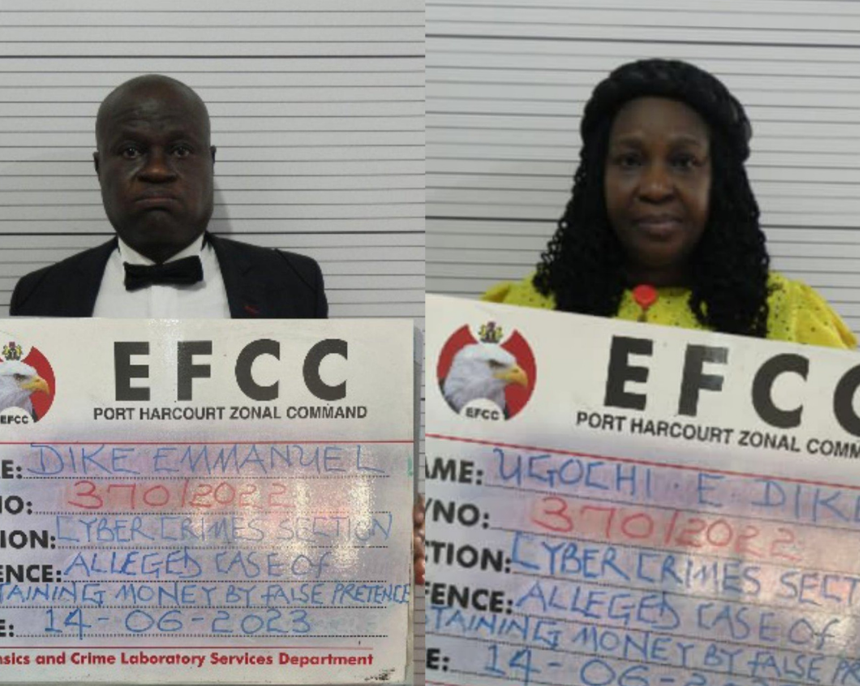 The Port Harcourt Zonal Command of the Economic and Financial Crimes Commission has arraigned a couple, Emmanuel Dike and Ugochi Eziaku Dike, for an alleged N500 million investment scam.
This was disclosed in a statement posted on the official X handle of the EFCC on Thursday evening.
According to the statement, the couple was arraigned alongside their company, Dike & Phil Associates Ltd, on Wednesday, November 29, by the EFCC on five-count charges bordering on conspiracy, obtaining money under false pretence and criminal conversion of funds to personal use.
One of the charges read, "That you Ugochi Eziaku Dike, Emmanuel Dike, Dike & Phil Associates Ltd; Kelechi Chigozirim Ahiawe (still at large), and Ampletech Integrated Services Ltd, sometime between the 24th day of August, 2020 and 15th day of February, 2021, at Port Harcourt within the jurisdiction of this honourable court with intent to defraud obtained the sum of Five Hundred Million Naira only from one Captain Chukwuemeka Stanley Ikeri, a Nigerian citizen and his company- Clipboard Office Superstores Limited, under the pretext that it was for investment purposes that will yield him 10% interest, which you all claimed to have the capability to deliver to him, which pretext you knew to be false and thereby committed an offence contrary to Section 1(1) (b) of the Advance Fee Fraud and Other Fraud Related Offences Act, 2006 and punishable under Section 1(3) of the same Act".
The statement further read that the couple pleaded not guilty to the charges read to them.
In view of their pleas, prosecution counsel Dr. B. Ubi, prayed the court for a trial date, while counsel to the defendants, J. C. Okeke, informed the court of his application for the bail of the first and second defendants. He prayed the court to grant the defendants bail to enable them prepare for trial.
Justice Ajoku granted the defendants bail in the sum of one million Naira each, with two sureties in like sum.
The defendants were remanded in the Port Harcourt Correctional Service pending the perfection of their bail conditions, and the matter was adjourned to January 30, 2024 for commencement of trial.
Glo congratulates Nigerians on independence anniversary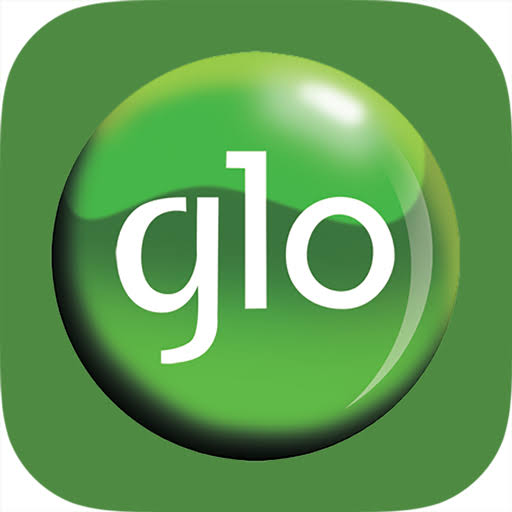 Total telecommunications solutions provider, Globacom, has congratulated Nigerians on the occasion of the country's 63rd independence anniversary celebration.
The company noted that the resilience of Nigerians since independence has been resposible for keeping the country forging ahead despite developmental challenges it has faced over the years.
In a statement released in Lagos on Saturday, Globacom said, "There is cause for Nigerians to celebrate as we have over the decades weathered the storm and made appreciable progress in several areas in our march to development".
"We believe that a major reason for joy is the resilience of Nigerians to rise through every obstacle and remain one united country bound in freedom, peace and unity. Our diversity has become a strong pillar in keeping us stronger to forge ahead with greater optimism".
The statement also encouraged Nigerians to look into the years ahead with positive expectations as the country continues to strive to overcome the challenges that other developing economies are also going through.
Globacom promised to continue to empower Nigerians with world-class telecommunication services to aid individual enterprise and national development.
AMCON's bid to return Arik Air to founder fails twice over N240.3b debt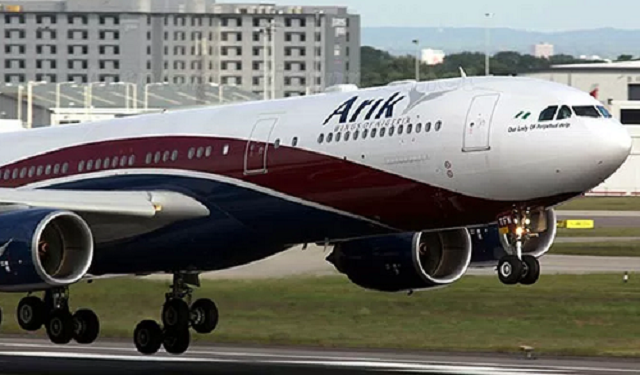 Fresh facts have emerged in the conflict of interest between the shareholders of Arik Air and the Asset Management Corporation of Nigeria (AMCON), with the latter showing evidence of failed attempts to return the airline to its founder.
AMCON and Arik Air (in-receivership), which had been accused of barring the major shareholders from access to the airline's headquarters, showed efforts at an amicable resolution of the difference, but for the yet unresolved payment plan for debt over N240.3 billion, as of May 2022.
Recall that AMCON, the special debt recovery vehicle of the Federal Government, took over Arik Air in February 2017 as part of measures to "save" the airline from "imminent collapse". AMCON had cited gross mismanagement by the owners of Arik, and debt above N300 billion.
In a recent twist to the development, the Chairman of Arik Air, Johnson Arumemi-Ikide, lately attempted to reclaim the airline's headquarters following a Federal High Court ruling that faulted AMCON on transparency, transfer of Arik's asset to float a new airline, and barring of Arumemi-Ikide and co. from the Arik Air facilities.
The Guardian yesterday learnt that the major shareholders of Arik Air, led by Arumemi-Ikide, had on at least two occasions – in 2018 and 2022 – called for amicable settlement of the debt, which were welcome by AMCON and Arik Air (in-receivership).
In a 2018 memo to AMCON, the shareholders had hinted at a ready investor willing to settle Arik's outstanding. The Management of AMCON agreed (subject to regulatory approvals) to settle the then indebtedness of Arik Air with the payment of the sum of N65 billion to AMCON in full, and the final settlement of AMCON's debt of N135.3 billion.
Also, payment of the sum of N26 billion to AMCON concerning Zenith Bank Plc's exposure was taken over in full and final settlement of all debts owed to Zenith Bank Plc. Payment of a sum equivalent to 65 per cent of the debt owed to Access Bank Plc (N7.6 billion) and EcoBank Plc (N5.2 billion), respectively. Furthermore, the condition that the company will bear the cost and expenses incurred post receivership.
It was agreed that, "Upon payment of the debts to AMCON and the banks, the receivership will be terminated and Arik Air Limited returned to its shareholders/owners alongside all documents and securities held by AMCON and the banks".
According to AMCON, "in response to repeated requests for a proof of funds, (the shareholder) introduced SJ Global as a potential investor. Unfortunately, their purported letter of funds in Citi Bank, Hong Kong, turned out to be spurious and fake. After this, the shareholder of Arik through various emails intimated AMCON about some expected funds from U.S."
Though AMCON continued to trust and proceeded to issue the offer for settlement, "the shareholders of Arik were unable to perform until the offer expired."
Again, following a December 2019 letter, the major shareholders of Arik approached AMCON for a meeting to negotiate a discount on the expired offer to pay N65 billion. The Receiver Manager invited them to a meeting with the Management team of AMCON. No further reply was received, though later blamed on the ill health of the Arik founder.
In a May 18, 2022 letter to AMCON, settlement proposals were again made by Arik Air shareholders. This includes the proposal to pay N18.2 billion as full and final payment for both AMCON and Zenith Bank exposure – 80 per cent discount on the sum of N91 billion (being the total of the N65 billion and the N26 billion in our April 11, 2018 offer).
Also, five per cent as a down payment in cash or asset or a combination of both and a balance payment over a 10-year tenure with a two-year moratorium. Balance at zero interest throughout the tenure and a further five per cent discount, if the balance is paid two years earlier.
The shareholders further, "request on AMCON to assist to remove Arik from CBN debtors list and assist to obtain funds for capital injection to rebuild the airline at BOI interest rate.
"AMCON to assist to get concessions from CBN for Arik Air to get access to foreign exchange directly from CBN to repair, refurbish grounded and presently unserviceable aircraft and purchase spares to restock for efficient operations of the Airline.
"AMCON to assist the Airline in discussions with various debtors when and if necessary. Once an agreement is reached, this will be presented to the court as a consent judgment and all cases in courts should be withdrawn by both parties."
AMCON, however, declined to accede to the proposal "as it does not meet settlement expectations."
Upon receivership in 2017, AMCON disclosed that "Arik did not have adequate cash available even for a week's operations. Out of the 30 aircraft on the records of the company, only eight aircraft were on the ground and immediately available for operations.
"The company was heavily indebted to Lufthansa Technic; its long-standing Maintenance Repair Organisation (MRO) and they had withdrawn their services and left Nigeria. They were replaced with Ethiopian Airlines (MRO). These were also being owed at the commencement of the Receivership.
"SAMCO Aircraft Maintenance Limited (SAMCO), a Dutch company responsible for maintaining the CRJs and the Q400s, was owed over EURO2.4 million representing nearly six months of obligations.
"Outstanding salaries owed to indigenous and expatriate staff. The work environment was toxic, with many disgruntled staff due to unpaid salaries. Salaries of the expatriate staff and crew were unpaid. Some since July 2016. Some Nigerian Pilots had not been paid since October 2016. In addition, salaries for other local staff had been outstanding since December 2016.
"Health insurance for the employees had expired and was not renewed. Staff and company pension contributions were unremitted for years.
"Recency training for many pilots necessary to certify pilots for the flight was suspended due to lack of funds. This involves simulator training, available abroad. All training schools were owed and had refused further credits. Thus, pilots were grounded, and many flights could not be properly crewed.
"Hotels housing crew and expatriate staff were not paid. In some cases, rents on the apartments of foreign crew/engineers were outstanding. The company was stranded. Arik was cancelling flights due to its inability to be fuelled on credit or to pay fuellers upfront as there were outstanding payments owed to aviation fuel suppliers.
"Outstanding insurance premium on the aircraft; etc. The insurance policy for the airplane fleet was due to lapse on Friday, 10 February 2017, and the Company was already owing N418.89 million as arrears of unpaid premiums. Lack of maintenance reserves. There was no Arik maintained reserve to overhaul planes.
"Leases on two A330 planes from subsidiaries of Standard Charter were outstanding for over six months. Mercator, the company with the rights and responsibilities for the management of the Passenger Service System and sale of tickets, was owed $2.5 million. They subsequently cut the company off from using the platform.
"Curiously, even the internet subscription offered by Globacom was suspended due to overdue payments. A good number of the aircraft were at different locations and in various states of disuse. Some of the aircraft had been robbed of vital parts."