FrieslandCampina WAMCO records 35% Revenue Growth at 49th AGM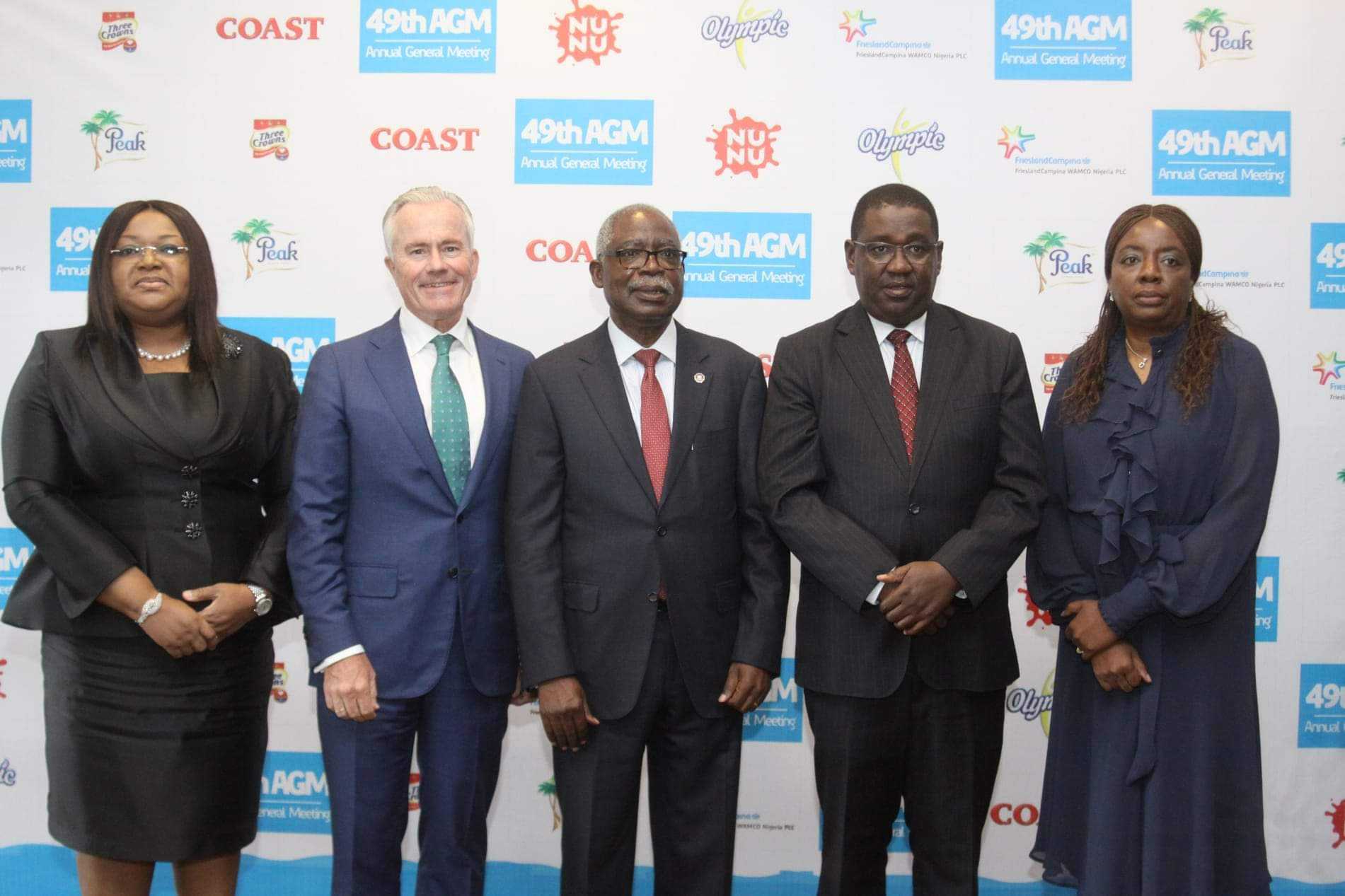 Dairy leader and maker of Peak, Three Crowns, Coast, Olympic and Nunu brands of milk FrieslandCampina WAMCO Nigeria PLC has announced 35% revenue growth and 1-for-1 bonus at its 49th Annual General Meeting held recently at the Sheraton Hotel, Ikeja, Lagos.
Operating Results and Performance:
The Company achieved strong volume and value growth compared with the previous year despite the difficult operating environment characterised by increased competition and influx of substitute propositions. As a result, Turnover increased by 35% from N199.5 billion in 2020 to N268.4 billion in 2021. Operating Profit increased by 13% from N19.4 Billion in 2020 to N22 Billion in 2021. High Finance costs due to Naira devaluation led to a decline in Profit Before Tax (PBT) by 15% from N14.9 billion in 2020 to N12.7 billion in 2021.
Ben Langat, Managing Director FrieslandCampina WAMCO Nigeria PLC and Sub-Sahara Africa Cluster, explained: "In the year under review, we made excellent progress in strengthening our business strategies. We scaled up investments in brands and optimized physical availability. The combination of solid brands, operational excellence and expanded route-to-market (RTM) distribution strategy sustained our leadership position and delivered significant top-line growth. Likewise, our sustainable Dairy Development received a boost through significant initiatives including collaboration on the Value4Dairy Consortium, investment in a new mobile yoghurt factory to scale up fresh milk processing, expansion to new states; all modelled towards delivering and accelerating backward integration of the dairy sector in Nigeria."
In accordance with the company's dividend policy, the Board of Directors proposed a total dividend of N5.83 per N0.50 ordinary share. An interim dividend of N1.10 was paid in 2021, and a final cash dividend of N4.23per N0.50 share was approved by the shareholders at the Annual General Meeting plus a bonus share to be issued to existing shareholders on a one-for-one basis i.e., one ordinary share with a nominal value of N0.50 for each share owned.
According to Mr. Moyo Ajekigbe, OFR, Chairman, Board of Directors, "Our achievements in 2021 were the result of concerted efforts by various stakeholders, and I would like to express my appreciation to them for their valued contributions. The Board recognises the formidable leadership, resilience and professionalism of the Management Team, which delivered the strong performance recorded in 2021; and our greatly valued employees at all levels for their hard work, dedication and continued commitment. Despite the severe headwinds in our business environment, our Company was able to sustainably grow the business across the board."
2022 Company Outlook
The country's GDP is expected to grow by 3-4%; however, the outlook remains clouded by uncertainty surrounding oil price trajectory, scarcity of FX, rising inflation, high unemployment, security challenges and social tensions across the country. Both the supply and demand sides of our business would be under immense pressure. The expected volatility and uncertainty in the business environment not withstanding, the Board and Management remain confident about the future of the Company and are committed to its success and sustainability. We are confident that the Company's brands, which are leaders in the dairy sector, will continue to leverage our optimised route-to-market. We will continue to aggressively pursue our backward integration and product diversification strategies with vigour to ensure the long-term sustainability of our business.
Contempt: Again, court commits EFCC boss, Abdulrasheed Bawa, to prison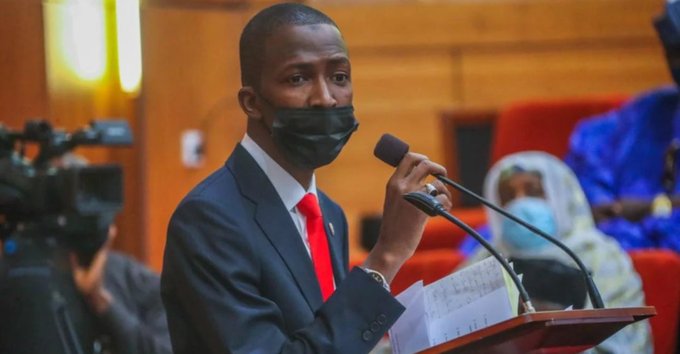 The Chairman of the Economic and Financial Crimes Commission, Abdulrasheed Bawa, has been committed to prison for allegedly disobeying court order.
The court also directed the Inspector-General of Police, Usman Baba, to effect Bawa's arrest and remand him in Kuje prison for the next 14 days until he purges himself of the contempt.
Justice R.O. Ayoola of the Kogi State High Court, in his judgement on Monday, granted the application for committal to prison of the EFCC chairman for disobeying a court ruling delivered on November 30, 2022, wherein the EFCC chairman was directed to produce the applicant in the case, Ali Bello.
Ali Bello had dragged Bawa to court for arresting and detaining him illegally, with the court ruling in his favour, only for the EFCC to arraign him for alleged money laundering three days after the ruling.
The EFCC's applications for setting aside and stay of execution of the ruling were refused for want of merit.
The Court had, in Form 49, Order IX, Rule 13, marked, "HCL/697M/2022" and titled, "Notice to Show Cause Why Order of Committal Should not be Made," asked the EFCC Chairman to appear before it on January 18, 2022 to explain why he should not be jailed for flouting the order given on December 12, 2022 in a case filed by Ali Bello against the EFCC and Bawa, as the 1st and 2nd respondents, respectively.
The court ordered that the EFCC and Bawa be served the motion of notice together with Form 49 by substituted means.
The court had declared the arrest and detention of the applicant in the face of a subsisting court order made by a court of competent jurisdiction and without a warrant of arrest "or being informed of the offence for which he was arrested" as unlawful, unconstitutional, and in contravention of the personal liberty and dignity of human person guaranteed under Chapter IV of the Constitution of the Federal Republic of Nigeria 1999 (as amended).
The court had also ordered the respondents to tender an apology to the applicant in a national newspaper and awarded N10 million compensation for him.
Fidelity grows profit to N52 billion for FY 2022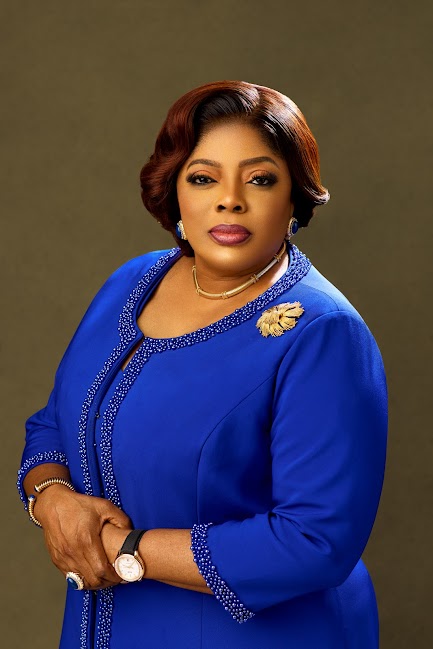 Fidelity Bank Plc has announced an impressive growth in Profit Before Tax to N52 bn for the Full Year 2022. This was made known in the Bank's unaudited statement of account presented to the Nigerian Exchange (NGX) on Wednesday, 31 January 2023.
According to the regulatory filing, the bank grew Gross Earnings by 33.9% to N335.897 billion (from N250.774 billion in FY 2021) and Net Interest Income by 61.1% to N152.813 billion (from N94.877 billion in FY 2021) leading to a Profit After Tax of N47.163billion for FY 2022 (from N35.579billion in FY 2021).
Similarly, Total Assets for the Bank now stand at N3.999trillion (from N3.289trillion in FY 2021) and Deposit from Customers is now at N2.591trillion (from N2.024trillion in FY 2021).
Analysts posit that this is yet another strong showing for the tier-one bank having sustained impressive performance year-on-year even in the face of the headwinds in the economy. Despite growing its Gross Earnings at an impressive rate, the bank has managed to record one of the lowest Non-Performing Loans (NPL) ratios in the Nigerian banking industry, for instance.
Petition signatures to Emefiele over new naira hit 1653..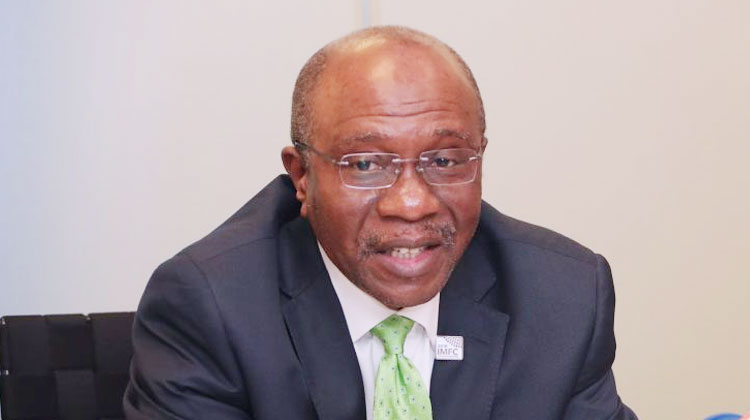 Petition signatures to Emefiele over new naira hit 1653
Following the crisis over the non-availability of the redesigned N100, N200, N500 and N1000, over 1653 Nigerians have petitioned the Central Bank Governor, Mr Godwin Emefiele, to end what they termed 'hardship' on the citizens.
The petition, hoisted on the global change website, change.org, which was started on Friday, garnered over 1653 signatures on Saturday.
As of the time of filing this report, many bank customers have yet to access the new notes as many automated teller machines are either not dispensing cash or completely shut down because of the crowd.
Protests have erupted over the situation in some parts of the country and some banks vandalised by hoodlums, demanding access to their money lodged in several accounts.
There have also been controversial videos showing bank officials sabotaging the process by hiding the new notes behind old ones in vaults.
The President, Major General Muhammadu Buhari (retd.), has requested seven days from Nigerians to fix the mess.
Part of the petition stated, "The recent shortage of physical cash in Nigeria has caused major untold hardship to Nigerians. People are spending hours in long lines at banks just to withdraw cash, and many are forced to rely more on digital transactions which tend to be unreliable due to poor bank networks.
POS operators also charge outrageous amounts; as much as N1000 for a N10,000 withdrawal. The Central Bank of Nigeria has stated that the shortage is temporary, but it is causing serious disruption to the daily lives of many Nigerians.
"We call on the government, stakeholders, law enforcement agencies and the CBN to take urgent action to address the cash shortage crisis in Nigeria. We demand that the CBN increase the distribution of physical cash to meet the demand, and also any POS operator found charging outrageous amounts for withdrawal should be arrested.''
Meanwhile, the National Association of Nigerian Students has expressed displeasure over the issue, noting that the process was not only ill-timed but also not well thought out.
Speaking to Sunday PUNCH during a telephone interview on Friday, National Vice President (External Affairs), Akinteye Afeez-Babatunde, said, "The whole situation is crazy. We are tired. Students are crying and complaining. They can't get cash. The leaders have confirmed to us that they don't care for the people. The policy is fine but the process to get it done is to the detriment of our own lives as Nigerians. Our day-to-day activities have been disrupted. Nigerians are suffering.'