Franklin Amudo's D'Luxe Management repositions for a global target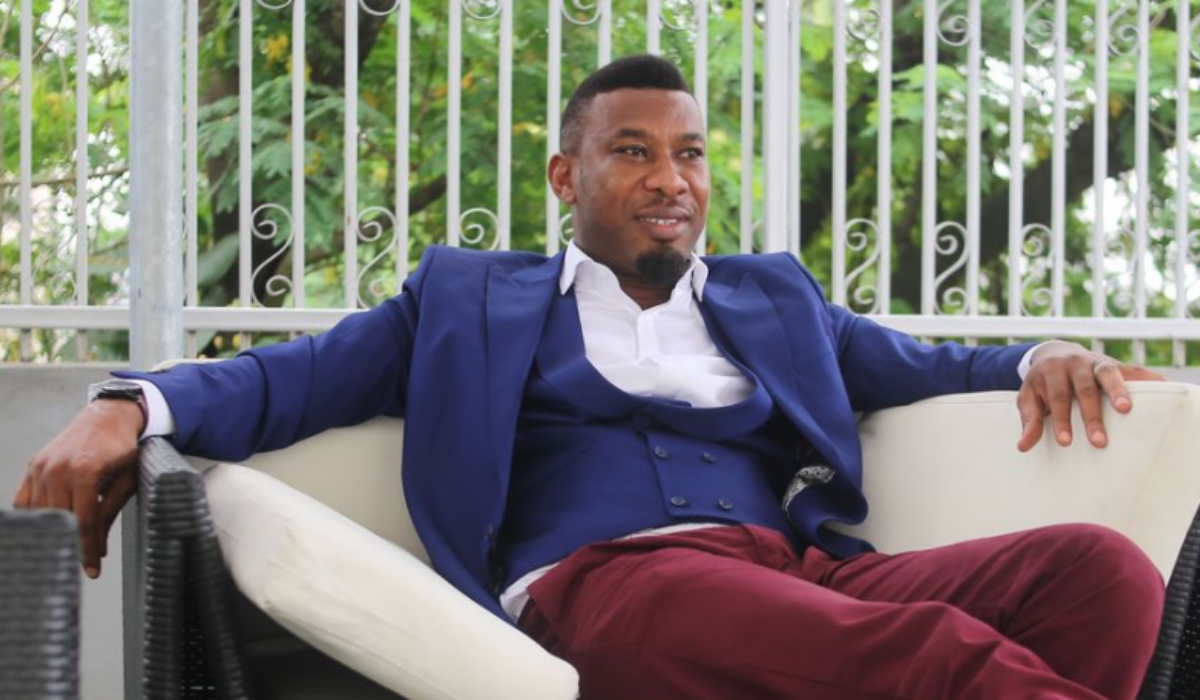 Frontline talent manager, Franklin Amudo, has taken a new initiative in positioning his D'Luxe management for a global market.
With a career spanning three decades in varied sectors of the Nigerian entertainment industry, Amudo has unveiled his partnership with top agencies across the world.
Amudo's talent management outfit – with the sole vision of plugging the gap in talent curation, mentorship, promotion, and management – has worked in various capacities with several Nigerian and international entertainers that include 2face, Tony Tetuila, Femi Kuti, Tamara Dey, Cassper Nyovest Nas, Jay Z & Beyonce, Global Citizen with D'banj and recently with Yemi Alade.
Amudo had worked in various capacities as a brand person for the better part of a decade with National Sports Lottery, MTN, FinBank, Ondo State Government, David Mark Electoral Campaign, Storm Records, and 001 EVENTS. The talent manager, who goes about his job with brazen assurance, has D'Luxe management as the official talent booking and management agency with Pernod Ricard home to Martel, Jameson, Absolut Vodka, and a wide variety of liquor brands having been actively involved with Hennessy Artistry and Absolut Road to MAMAS.
He became popular for representing D'banj as Personal and Business Manager as well as General Manager of The CREAM Platform before his resignation in January 2019 to start up a Talent Management Agency that birthed D'luxe Management Ltd in conjunction with Jason Amusa and Ibrahim Qudus.
"It's been a long time coming and we have been working towards achieving this for some time now. The bigger picture is to build a platform that is bigger than an artist. It's like the gateway to Talent Management on this side of the globe," Amudo stated on his mission in a brief chat.
Expatiating more on his partnerships, Amudo said, "The vision is to nurture talent for global exposure and with global partners that include Starz Records in the UK, 1865blackflag Atlants, DDE Rwanda, and Escobar Entertainment in South Africa, we have positioned D'Luxe Management as the toast and gateway to talent management in Nigeria. And to this end, we recently signed Holmes as our first talent project."
The new talent on Amudo's D'Luxe management, Holmes, is a homegrown Nigerian artiste who hails from Warri in Delta State. The 28-year-old artist born Umughare Prosper Aghogho, is currently signed to the indie label, Addictive Sound Records. His released songs include 'Magician', 'Love' ft. Davido and his current wave-making track, 'Sade'.
Exclusive: Burna Boy Celebrates His Grammy Award At Lagos Strip Club..(Video)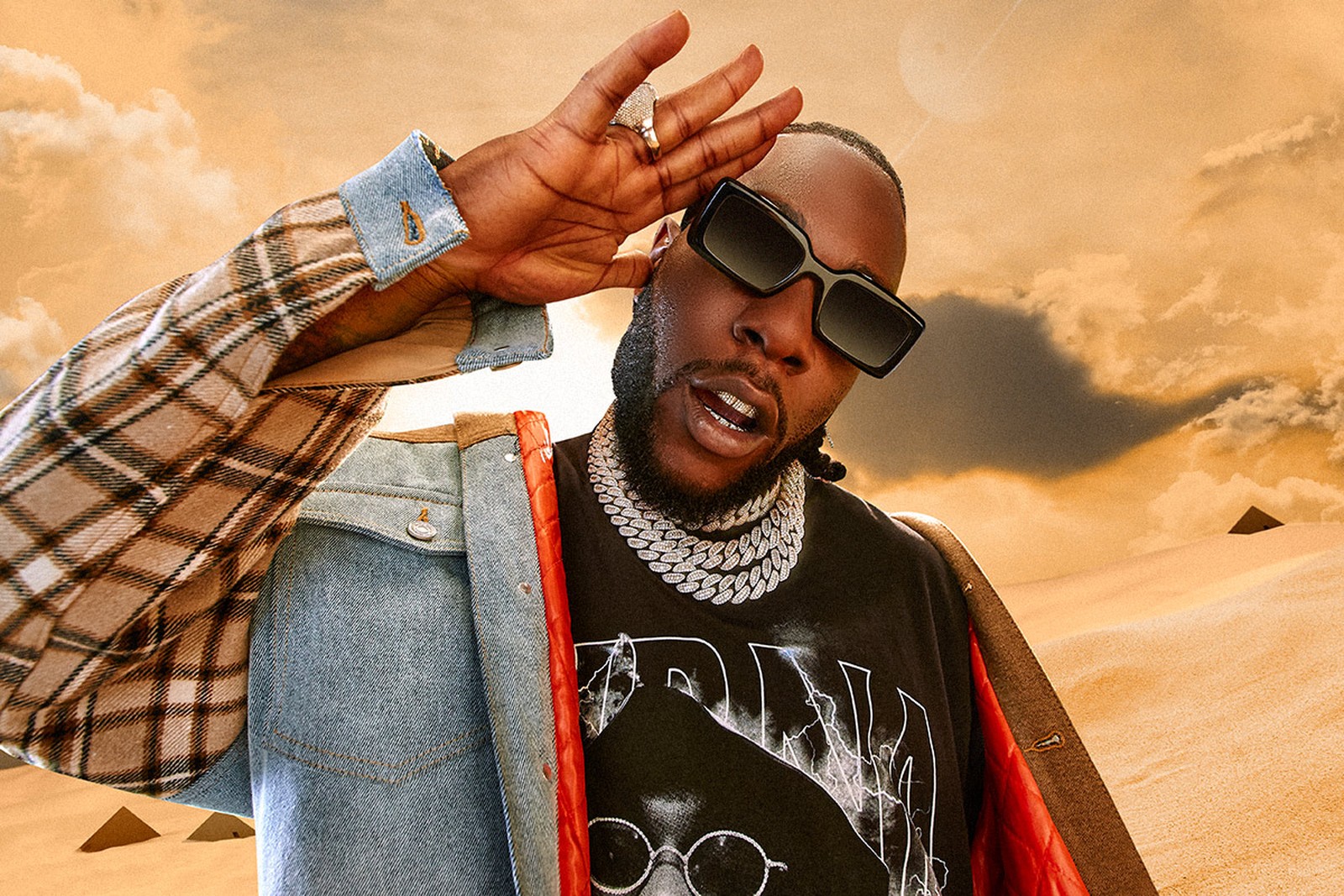 Grammy Awards-winning sensation artist, Burna Boy we gathered celebrates his awards with the strippers in Lagos club. Information reaching Society Reporters revealed that he was at the BayRock Strip Club yesterday night Saturday, June 12, 2021, with his Grammy Awards plaque and had good fun at the strip club. Also present in the club was Super Eagles Leicester City midfielder Wilfried Ndidi
Below is the video:
Burna Boy won Best Global Music Album for Twice As Tall at the Premiere Ceremony of the 63rd GRAMMY Awards. This marks his first career GRAMMY win. They are the first winner of the recently renamed category, formerly known as Best World Music Album.
SUNDAY ADEBAYO
AFRIMA APPOINTS SALIF "A'SALFO" TRAORÉ AS COTE D'IVOIRE'S COUNTRY DIRECTOR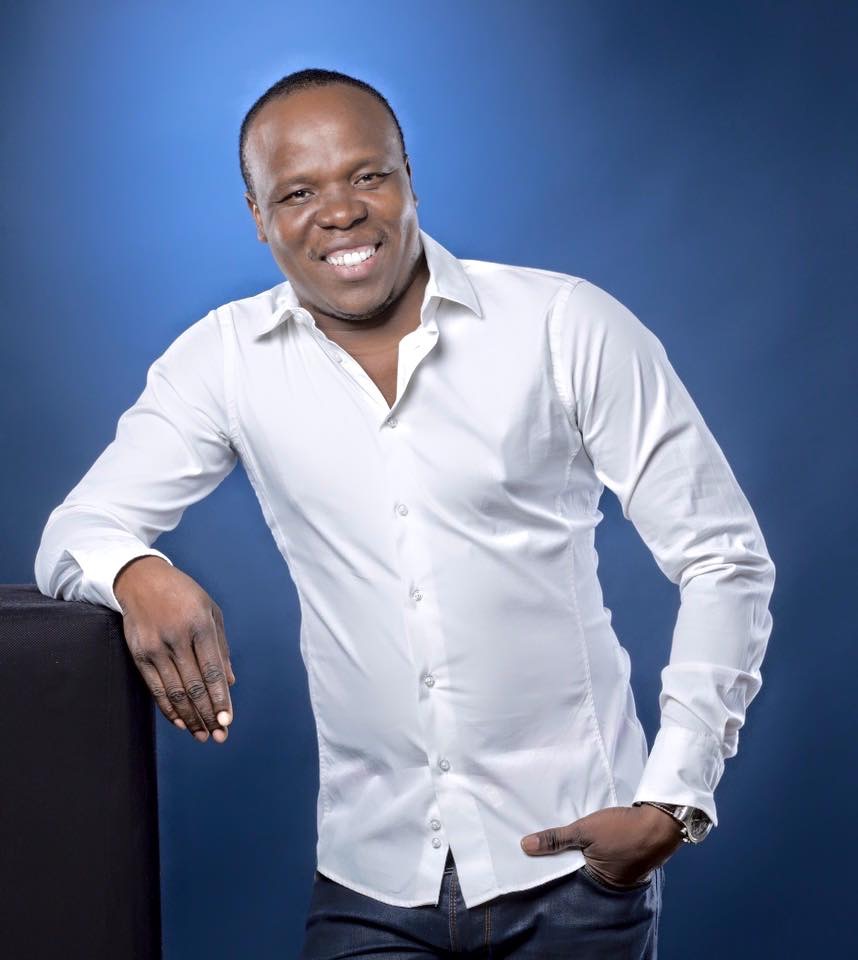 The International Committee of All Africa Music Awards, AFRIMA, in
partnership with the African Union Commission, has appointed Mr. Salif
"A'salfo" Traoré as the Country Director of Côte D'Ivoire, West Africa
for All Africa Music Awards, AFRIMA.
The appointment was announced on the 17th of May, 2021, in Casablanca,
Kingdom of Morocco following the unanimous decision of the International
Committee of AFRIMA.
According to the Manager, Brand and Communication, AFRIMA, Ms. Zineb
Seyad, "the core of AFRIMA's mandate is to unify the African continent
through music, and the role of the country director in achieving these
objectives is key. Thus, the appointment of Mr Traore is a significant,
strategic step in the right direction specifically for the African
creative industry and largely, the continent, as he possesses the skills
and fortitude to contribute towards realizing the vision of AFRIMA."
The appointment comes as no surprise as Mr Traoré is acknowledged as a
giant in the African music and creative industry; his experience in
music as a musician; songwriter; producer; and record label owner spans
over 20 years. His band, Magic System, in 1999, pioneered a new sound in
the Ivorian music scene, recorded a song "1er Gaou" which became a smash
indie hit in Africa and France three years later. The song meant the
breakthrough of the little-known Magic System and setting the pace for a
new generation of music in Côte D'Ivoire and Africa.
In 2012, Mr Traoré was appointed UNESCO Goodwill Ambassador by Irina
Bokova for his messages for peace. His popularity among policy makers,
as well as his expertise in music production, event project management
and media positions him as an exemplary ambassador to the values and
goals of AFRIMA.
The Country Director plays a key role in the International Committee of
AFRIMA's comprehensive and stakeholders-based approach through a high
level of strategic leadership and partnership. He carries out direction,
leads, builds and maintains partnerships and relationships among the
stakeholders; government and policy makers; entertainment, music and
creative industry; the media and fans of African music. He is ultimately
accountable in his country office for all aspects of AFRIMA's strategic
partnerships, leading the consolidation and development of AFRIMA's
programme.
In partnership with the African Union Commission, (AUC), All Africa
Music Awards, AFRIMA, is a music and cultural initiative developed to
celebrate, reward and showcase the rich musical heritage of Africa,
stimulate conversations among Africans and between Africa and the rest
of the globe about the great potentials and values of the African
culture and artistic legacy for the purpose of creating jobs, reducing
poverty, calling attention of world leaders to Africa and promoting the
positive image of Africa to the world.
Popular Filmmaker, Dotun Taylor, to Produce Docu-drama on Diasporan Blacks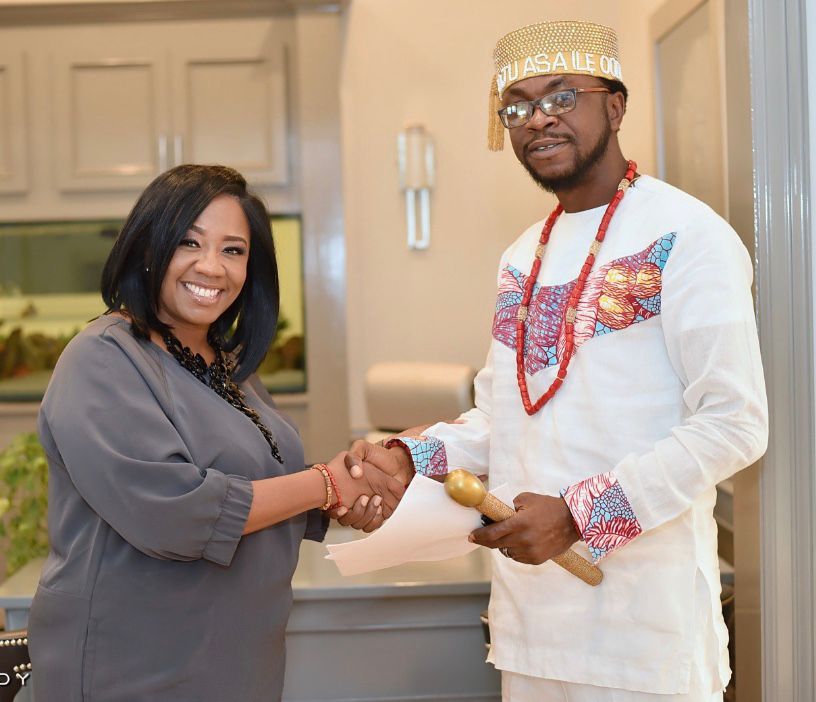 Popular filmmaker and cultural ambassador, Dotun Taylor, has finalised plans to produce a docu-drama titled, 'Did You Sell Us'. Taylor disclosed that the production is centred on millions of blacks in the Diaspora that are desirous of tracing their roots and heritage but without any institutional support or proper lead.
He added that the idea derives from the contentious historical theory that there were Africans that colluded with foreign slave trade merchants during the slave trade era in Africa. According to him, "It is high time that we as Africans rose to help our brothers and sisters in the Diaspora many of whom have lost their identities and origin due to no fault of theirs. This has been a part of my missions as a cultural ambassador. They are in millions. We need to find and link up with them.
The documentary is a partnership between Taylor's Roots and Heritage Renaissance Initiative (RHRI), and two American entrepreneurs, Gena Hampton and TaShunda Scott. "I will be leading my two Black American partners to Nigeria and, particularly, to the cradle of mankind, the palace of the Ooni of Ife, HRM Oba Adeyeye Ogunwusi, Ojaja II, on a fact-finding mission as part of production activities for this project. To my African brothers and sisters across the globe who are in this dilemma, I say, help is on the way."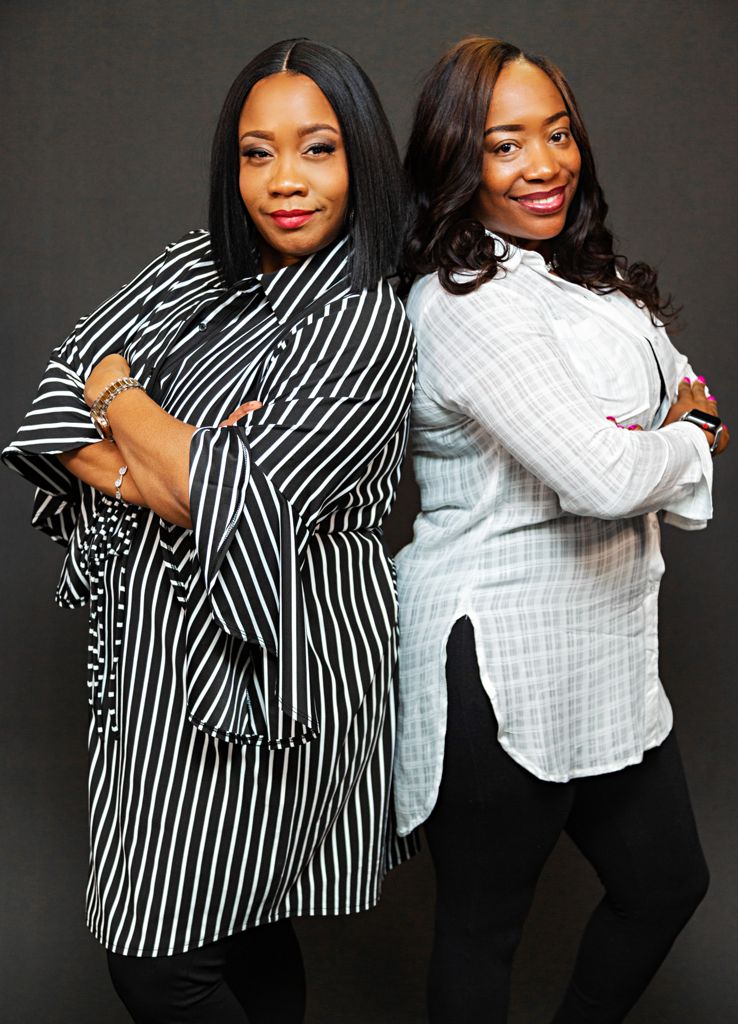 Hampton, a professional business consultant and American radio broadcaster, said, "I am more than happy to be working with Ambassador Taylor on this very insightful and humanitarian project. Everyone deserves to know their identity, their true origin irrespective of wherever they live and work or find themselves across the world. I am so passionate about this and I will do everything within my capacity for the actualisation of this fantastic project."
Similarly, TaShunda Scott, a public service expert in the city of Texas, USA, said, "For me, this is just one of the reasons for our existence, to be our brother's keeper. This project will help the millions of Africans in the Diaspora who can't trace their origin. African governments need to do more in tracing and identifying their citizens scattered across the world and they should also support initiatives like this."
Thus, he tasked the Hon. Abike Dabiri-led Nigerians in Diaspora Commission (NIDCOM) and other similar commissions and agencies across the African continent to do more in tracing and identifying Nigerians and Africans at large in the Diaspora that are eager to trace their origin.
Appointed a cultural ambassador by the Ooni of Ife for his passion and commitment to the elevation of Yoruba culture and tradition some years ago, Taylor announced that the revered monarch will play a key role in actualizing the project because of his advocacy for unity among blacks across the world.
Indeed, as part of his efforts to foster peace among Africans in the Diaspora and reunite the descendants of the Yoruba race, the Ooni, on a visit to Bahia, in Brazil, pronounced the city the headquarters of Yoruba Nation in the Americas.
Taylor and his partners would be chaperoned to the Ooni's palace by his co-ambassador, Morounranti Ashabi Alebiosu, a cultural enthusiast and former Senior Special Assistant to former Governor Babatunde Raji Fashola of Lagos State on Tourism and Inter-Governmental Relations. Also an accomplished broadcaster, baritone-voiced Taylor has lent his voice to hundreds of movies, reality shows, radio programs, jingles, and documentaries e.t.c. He is also the brain behind many contemporary music videos.