Franklin Amudo's D'Luxe Management repositions for a global target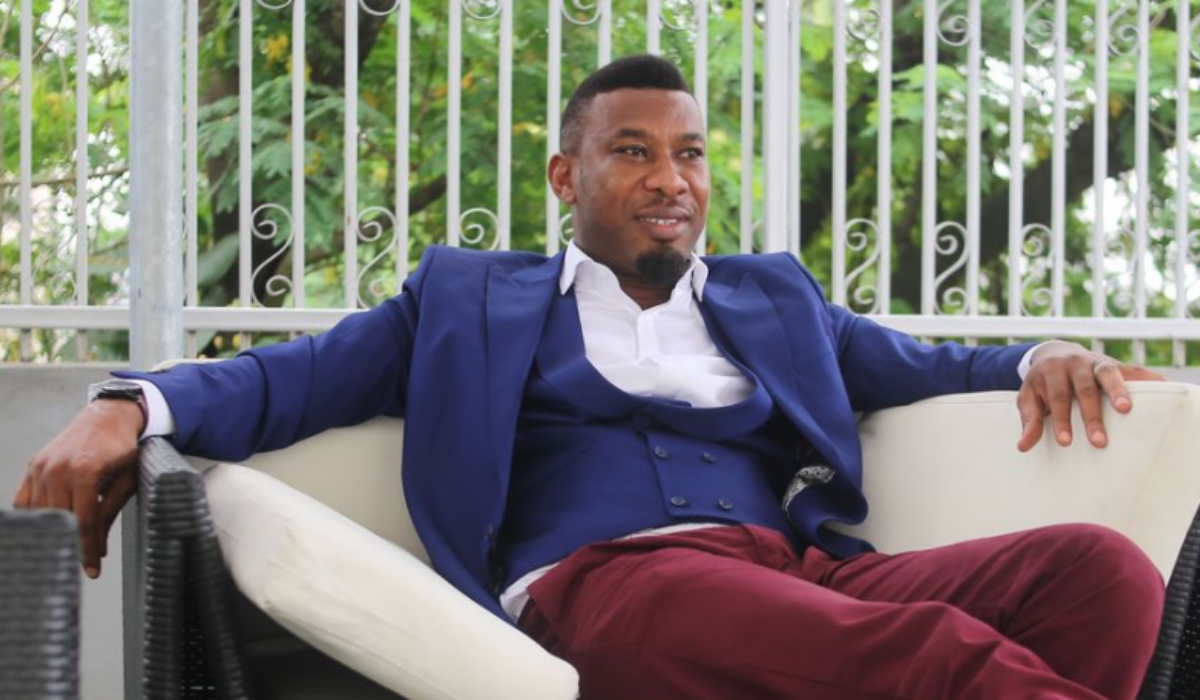 Frontline talent manager, Franklin Amudo, has taken a new initiative in positioning his D'Luxe management for a global market.
With a career spanning three decades in varied sectors of the Nigerian entertainment industry, Amudo has unveiled his partnership with top agencies across the world.
Amudo's talent management outfit – with the sole vision of plugging the gap in talent curation, mentorship, promotion, and management – has worked in various capacities with several Nigerian and international entertainers that include 2face, Tony Tetuila, Femi Kuti, Tamara Dey, Cassper Nyovest Nas, Jay Z & Beyonce, Global Citizen with D'banj and recently with Yemi Alade.
Amudo had worked in various capacities as a brand person for the better part of a decade with National Sports Lottery, MTN, FinBank, Ondo State Government, David Mark Electoral Campaign, Storm Records, and 001 EVENTS. The talent manager, who goes about his job with brazen assurance, has D'Luxe management as the official talent booking and management agency with Pernod Ricard home to Martel, Jameson, Absolut Vodka, and a wide variety of liquor brands having been actively involved with Hennessy Artistry and Absolut Road to MAMAS.
He became popular for representing D'banj as Personal and Business Manager as well as General Manager of The CREAM Platform before his resignation in January 2019 to start up a Talent Management Agency that birthed D'luxe Management Ltd in conjunction with Jason Amusa and Ibrahim Qudus.
"It's been a long time coming and we have been working towards achieving this for some time now. The bigger picture is to build a platform that is bigger than an artist. It's like the gateway to Talent Management on this side of the globe," Amudo stated on his mission in a brief chat.
Expatiating more on his partnerships, Amudo said, "The vision is to nurture talent for global exposure and with global partners that include Starz Records in the UK, 1865blackflag Atlants, DDE Rwanda, and Escobar Entertainment in South Africa, we have positioned D'Luxe Management as the toast and gateway to talent management in Nigeria. And to this end, we recently signed Holmes as our first talent project."
The new talent on Amudo's D'Luxe management, Holmes, is a homegrown Nigerian artiste who hails from Warri in Delta State. The 28-year-old artist born Umughare Prosper Aghogho, is currently signed to the indie label, Addictive Sound Records. His released songs include 'Magician', 'Love' ft. Davido and his current wave-making track, 'Sade'.
Just In: ICPC, police clears D'banj of N-Power fraud, rape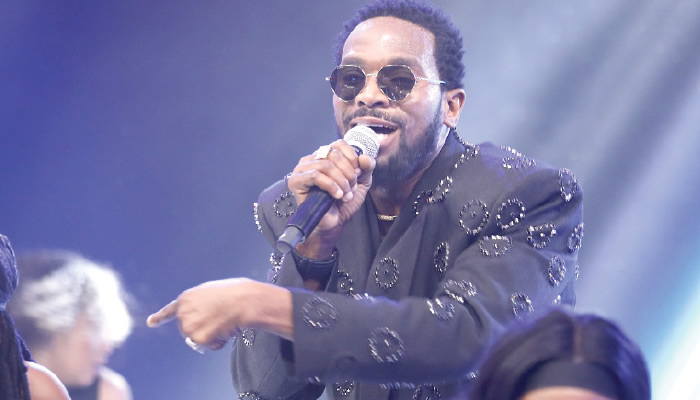 Popular singer, Dapo Oyebanjo, aka D'banj, has been cleared of rape and N-power fraud allegations by the Nigeria Police Force and the Independent Corrupt Practices and Other Related Offences Commission, respectively.
In separate documents exclusively obtained by our correspondent on Friday, the police and the anti-graft agency gave the singer a clean slate in separate clearance reports upon completion of investigations with incontrovertible outcomes on the innocence of the singer.
In an affidavit deposed by Toheeb Lawal of Abuja-based law firm, Law Corridor, before District Court of Abuja, wherein the reports of the NPF investigation, and clearance from the ICPC were exhibited and marked exhibits A and B, the legal practitioner averred that the police and the ICPC cleared the singer of rape and fraud allegations.
Society Reporters reports that in 2020, the singer was accused of rape and the Inspector General of Police ordered an investigation into the allegation.
In a report dated November 14, 2023 with case number CR:3000/X/FHQ/ABJ/SEB/T.1/VOL 18/284, and signed by ACP YY Abubakar of the Special Enquiry Bureau at the Force Criminal Investigations Department at the Force Headquarters in Abuja, the police said the matter was investigated but there was no evidence to substantiate the claim.
The report read in part, "The allegation was investigated.
The complainant, witnesses and suspects made their statement. Investigation was extended to the Glee Hotel Lagos, where the staff on duty on the date of the alleged incident, made their statement.
"The management and staff of the Glee Hotel averred that the first suspect was not seen in the hotel on the date of the alleged incident, neither was he given a spare key to gain access to any room in the hotel, where the complainant lodged, and they have only one key to each room, which completely debunked the allegation of the complainant. The management of the hotel also held that it had no record to show that complainant checked into the hotel as a guest on the alleged date and she did not at any time, raise alarm, complain or report any indecent, assault or rape.
"There is no medical report on the victim to ascertain that she was raped. 4There is no adduced facts and corroborative evidence to substantiate the allegation of rape against the suspect. Prima-facie offences of Indecent Assault, Rape and Intimidation is not made out.
"However, the complainant, through her counsel, Ojoge, Omileye & Partners, submitted a later dated 17th July, 2020, to the DIG Force CID, to voluntarily withdraw the petition and discontinue the investigation."
Also, sometimes late 2022, the ICPC accused D'banj of diversion funds associated with the N-Power Programme of the Federal Government.
However, after its investigation, the ICPC said that D'banj was not guilty of any fraud allegation. In a response to an inquiry, the commission cleared D'banj of any infraction on the matter.
The clarification was dated November 29, 2023 with document number ICPC/OPS/SDD/SPT.LG/31/23.
"The commission investigated issues of fraud in the administration of the N-POWER Scheme where Mr Daniel Oladapo Oyebanjo's name came up. However, there was no prima-facie case of fraud against him.
"Kindly be advised that Mr Daniel Oladapo Oyebanjo is not under investigation with the Commission for any fraud-related offence," the ICPC clearance partly read.
D'banj's lawyer, in his deposition filed before the Chief District Court of the Federal Capital Territory at Wuse Zone 2, Abuja, also averred that the singer was never a government official and never had any access to government funds and that the N-power campaign he supported was free and was never paid a penny by anyone or the government.
15th BON Awards: Osun State To Host Star-Studded Ceremony Celebrating Excellence In Nollywood…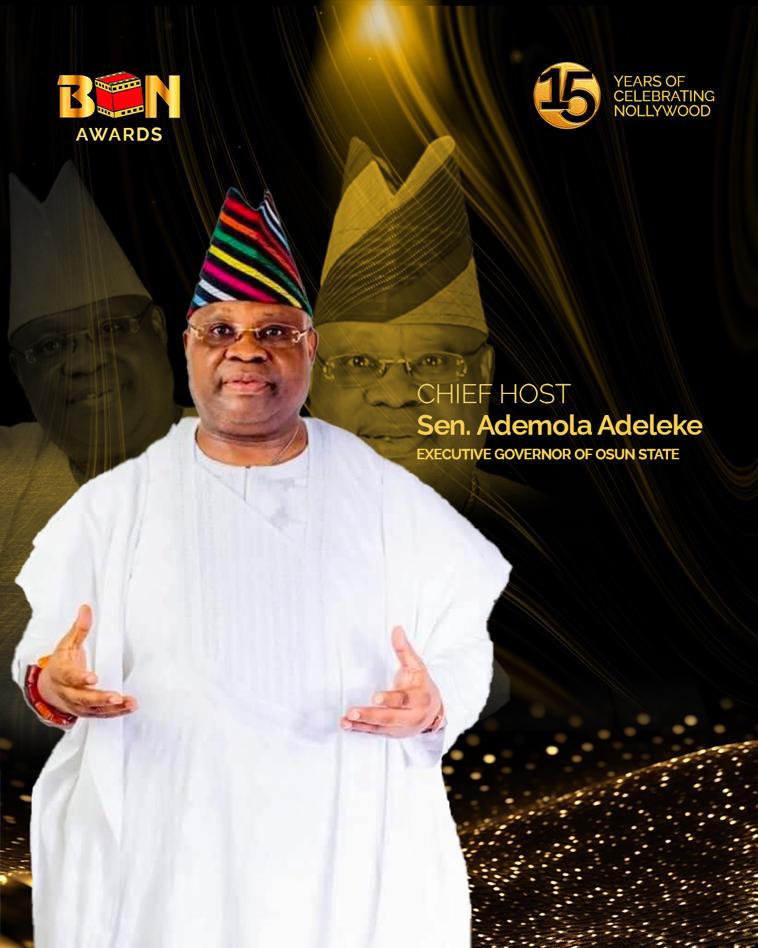 It's official! Organisers of the prestigious Best of Nollywood Awards have announced that the 2023 edition of the annual pan-Nigeria, travelling awards will hold in the ancient city of Osogbo, Osun State, come December 22.
In addition, billed to serve as host for the event is versatile actor, Kunle Remi, while Media Maestro, Toun Cole, will man the red carpet.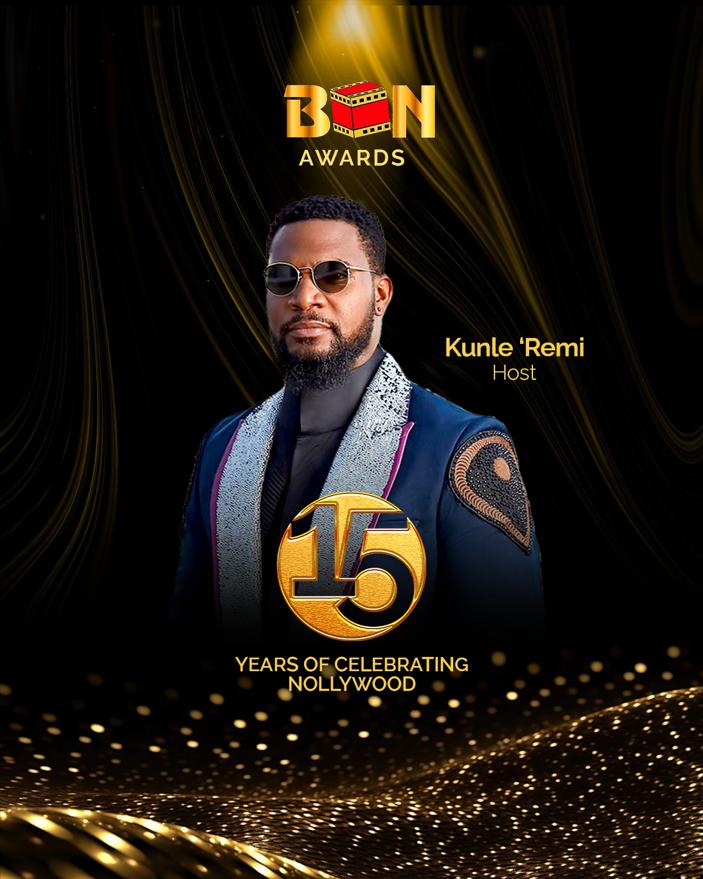 Speaking on Osun State as host, founder of the awards, Seun Oloketuyi stated that the choice of Osun was a long time coming.
"Governor Ademola Adeleke is a big-time lover of the arts. Long before he became governor, he identified greatly with the entertainment sector, and the moment we presented him with our wish, he accepted us wholeheartedly and even asked us to sound the gongs that Osun was going to host the biggest and best BON Awards ceremony the industry has ever seen.
"This is our 15th year as the longest running awards platform in the industry, and having Governor Adeleke on it with us is right on brand and the extra pizzaz that is needed," he stated.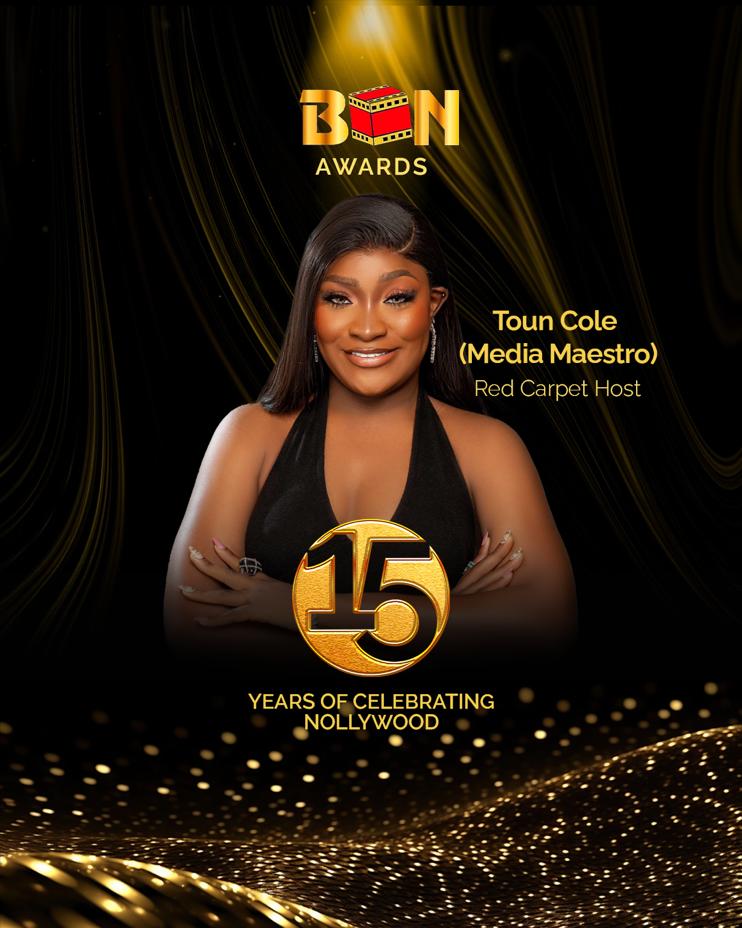 While commenting on the choice of Kunle Remi as the host for the year, Oloketuyi said, "15 is the unofficial entry into maturity. At 15, we are entering our mature phase, and we want to identify with people who are still on fire for Nollywood. Kunle Remi is the poster child for the new blood that has been injected into Nollywood in the last few years, and as an award that celebrates excellence, we identify with that. Who better to do it? Last year in Imo State, we had Lateef Adedimeji and Queen Nwokoye. We are not just interested in getting the rave of the moment, we are focused on people who can deliver value and that is what Kunle Remi represents.
It would be remembered that in the recently-released nominee list, Shanty Town, Herdsmen, and Underbelly dominated the line-up of films nominated in the 29 categories available on the awards platform.
Shanty Town, a 2023 Nigerian crime thriller created by Xavier Ighorodje, Chichi Nworah and produced by Chinenye Nworah, bagged 15 of the total 29 categories of the BON Awards.
Also leading with 11 nominations is Herdsmen produced by Chloe Coko and directed by Toka Mcbaror. The movie which was shot in Kaduna is based on mix fiction and first-hand experience, takes a look at the herdsmen-farmer crisis in Nigeria.
Nonetheless, Underbelly also takes the stage with 11 nominations. The movie is produced by Tunde Aina. The movie is a thrilling and suspenseful epic that explores the themes of love, betrayal, and survival in a harsh and unforgiving environment.
BON Awards which was first held in December 2009, in Ikeja, Lagos State has continued to be a creative strata for the Nigerian movie industry. Every edition of the award ceremony is usually hosted by different states in Nigeria including Ogun, Oyo, Kogi, Kano, Ekiti, Delta, Abia among others.
Why I Dumped DJ Cuppy – Ryan Taylor
Ryan Taylor, the former lover of Nigerian DJ Cuppy, has finally disclosed why he left his exes, which included billionaire Femi Otedola's daughter.
The revelation came after Ryan Taylor made a random post on IG, asking people to tell him something new about his ex.
Responding, a netizen told him his ex is currently learning how to drift.
Engaging the user, Taylor demanded to know which of his exes the guy was talking about. He further stated that all his exes are shit drivers and that's why he left them.
The disclosure generated a buzz among netizens who took to the comment section to drop their opinions, with many stating that DJ Cuppy was the one who dumped him instead.
One dr_godwin wrote: "Dj Cuppy na you leave Naija Boys go Dey look for Onyibo to Pepe us… Cuppy that." itisugochukwu wrote: "You can't dump our Cuppy, na she dump you. Bye 👋."
theamakaxtopher wrote: "Did you break up with Dudu and funfun too? Shebi you use to love them?🥺"
__sopheeyah wrote: "Reason why her daddy was happy that it didn't happen 😂😂😂😂. Allow our soft driver oh."
LEADERSHIP recalls that DJ Cuppy and Taylor parted ways in July, barely seven months after their shocking engagement in November 2022.