FirstBank's Firstmonie Agents Hits 100,000 – Impacting Hundreds of Thousands of Lives and Communities Across Nigeria.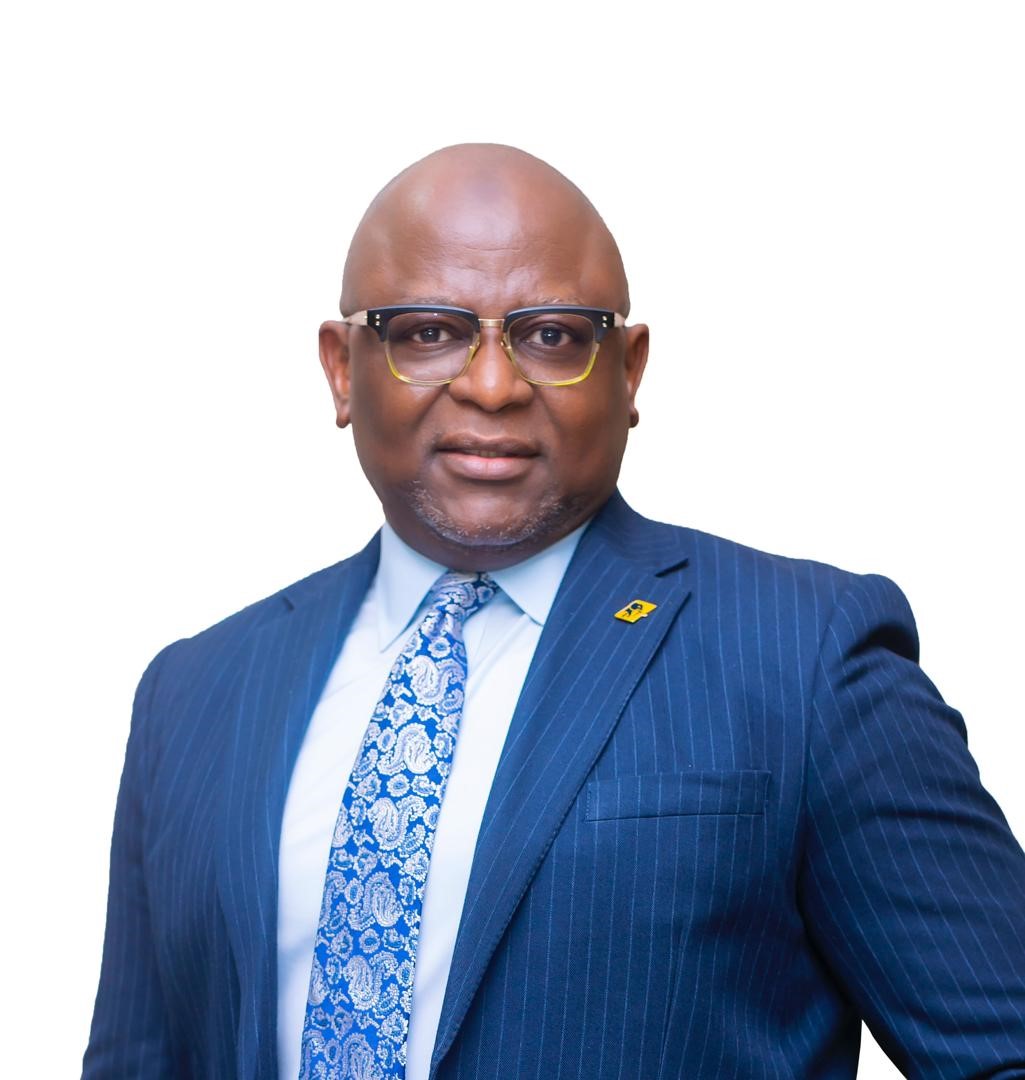 If you live in Lagos, Abuja or Port Harcourt, or you reside in any of the other state capitals, you probably take for granted that you actually live in the better of the two worlds that make up Nigeria when it comes to banking. Take Lagos, for example, you would find a bank in almost any corner you turn. You have many streets in business or commercial areas in the city that are lined up by nothing but banks in all their glory and magnificence. If a count is taken, it could be established that there are probably more bank branches in Lagos than any other branded business outlets or branded activity centres – if street stores and religious centres are excluded.
Many people in city centres somehow assume that this situation of banks being in your face in cities is the same reality that prevails in most parts of the country. They have no idea that there are parts of Nigeria, especially the hinterland, where people take the absence of banks for granted the same way city dwellers take the preponderance of bank branches for granted. To get to the nearest bank, people in the hinterland who live this reality every day would have to travel many kilometres to get to their state capitals or some other large towns. These are the people living in the worse of the two worlds you find in Nigeria as far as having bank presence is concerned.
Imagine if the situation were reversed and city dwellers had to travel many kilometres to get to the nearest bank branch where they could do their transactions. It is not unlikely that such a situation would be accompanied by a ballooning of the stress levels in city dwellers, increased road rage on city highways and heightened frustration generally. How would people who spend multiple hours in traffic on a daily basis, work longer than counterparts elsewhere for far less remuneration, enjoy less sleep on their beds and less time with family and loved ones, cope with the additional burden of walking or driving endlessly in search of a bank to do their transactions? How? Just how?
So city dwellers should indeed be thankful for their world. And while at it, they as well as people in the hinterland, who live in the other world, should not be shy to extend appreciation to those working so hard and tirelessly to bridge the gap between the two worlds in Nigeria. The Central Bank of Nigeria's (CBN) financial inclusion initiative geared towards bringing the unbanked and underbanked as well as communities in Nigeria's hinterland into the formal financial ecosystem has been key to efforts to bridge the gap. The CBN's mandate to ensure the availability of affordable financial products and services to all individuals and groups of people in Nigeria, regardless of location, literacy level, familiarity with technology or accessibility to modern infrastructural facilities, has been wholly embraced, supported and promoted by FirstBank.
FirstBank's unmatched commitment to financial inclusion is informed by the bank's undivided focus on making real impact across Nigeria. Hear Dr. Adesola Adeduntan, the Chief Executive Officer of the premier bank in West Africa and the leading financial inclusion services provider in Nigeria for over 127 years: "The key strength of our franchise is our ability to look at gaps in the society and develop products and services that [address those gaps]." Continuing, he notes that as an integral part of the bank's strategy, "We believe that by significantly working with the Central Bank to improve the financial inclusion index of the country, we would, as FirstBank, be assisting [the] country to address poverty, to address hunger, thereby also promoting security of life and property because when people are gainfully employed, the implication is that they think less of crime."
It is therefore not surprising that FirstBank has driven the financial inclusion initiative much more vigorously than any other bank in Nigeria, with its Firstmonie Agent channel, which crossed the 100,000 Agents mark a few days ago, being among the bank's many initiatives to expand financial access in the country. The 100,000 Agents feat in itself speaks volumes about the bank's strides in the financial inclusion space. No other bank comes anywhere close to FirstBank in terms of number and spread of agents in their agent banking networks. FirstBank's Firstmonie Agents and the thousands of staff they employ are in all the 774 local government areas in Nigeria save two and, in 2020 alone, processed over 295 million transactions with a total value of N6.65 trillion and opened more than 196,000 accounts. However, for FirstBank, it is not about number or competition with others or even being the largest bank-led network in Africa, but the impact the Firstmonie Agents channel it is creating, as Dr Adeduntan highlighted above. His deputy, Francis Shobo agrees, saying FirstBank is looking beyond numbers and considering impact. He makes a bold declaration, "We are trying to make those Agents the centre of the financial ecosystem in the country." This probably explains why Firstmonie Agents are considered by the bank as community heroes that it is planting all over the nation. And this is the sense one gets in interviews with Agents and customers across the country.
Aiyetoro is a riverine community in Ilaje Local Government Area of Ondo State. It has no banks, according to Stephen Adeleye, a Firstmonie Agent serving Aiyetoro community. He recounts how Firstmonie has impacted his community. Adeleye says Firstmonie has provided easy access to banking ensuring that "people in the community now have this kind of savings habit" – a reference to the growing savings culture in Aiyetoro. One of his customers, Tina Farodoye, who operates a grocery store in the community says Firstmonie has helped her business to grow. She can now buy her stock in bulk all the way from Lagos where they are relatively inexpensive (even with transport costs added) compared to her community, all because she is able to transfer funds through Agent Stephen to the wholesalers in Lagos. This has improved her business profitability by increasing the profit margin in her business.
Ephraim Osinachi, is a Firstmonie Agent in Obehie, Asa Ukwa West, Abia State. He serves customers across all ages, including the very aged, as all customers are assisted with their transactions, unlike the use of ATM where the customer is practically on their own. He says market traders take advantage of his presence in the community to make lodgements at the end of the day's trade. He and his staff wait until traders are done at the market (unlike your regular banks which shut their doors to customers at four o'clock, generally). The advantage this offers the people is invaluable. He cites a case where a customer's house was raided by robbers in their absence and all the robbers could find after ransacking the entire house was fifty naira cash and old phones valued at N3,000. His services are enabling his community to avoid keeping bulk cash at home and the consequent risk of being robbed and traumatised by men of the underworld.
Orode Hesse, Firstmonie Agent in Ubeji, Warri South, Delta State is both emphatic and ecstatic about impact Firstmonie has had on her life. She enthuses that it has really impacted and empowered her financially and enabled her to empower others, especially other women. She has six employees, five of whom are female. So she sees Firstmonie as a business or platform to employ and empower women. Interestingly, Orode is part of the 26 per cent of Firstmonie Agents that are women, a fact that points to the important role Firstmonie is playing in driving women economic empowerment.
Abubakar Aki Bolaji, is a Firstmonie Agent along Karishi Road, Orozo in FCT, Abuja. He points out that the nearest bank to his community is 15km away. He is pleased that his presence as an Agent in the community has cut out the costs of transportation his people would have continued to incur in order to access banking services. His sentiment and delight are shared by the teeming customers he serves. This situation is very common in the North given its landmass and the dispersed nature of human settlements. Dr Adeduntan relates how a senior government official in Jigawa State highlighted how important the presence of Firstmonie Agents was when he informed him that all across a 70km stretch from Gumel, where there was the branch of a bank, there were no banks anywhere in sight. All he saw were at least two Firstmonie Agents in that long stretch of 70km, no banks. Without those two Agents, all the people in the settlements along that 70km stretch would be without access to banking services.
Another Firstmonie Agent, Mohammed Tatari, serving Tudun Wada in Bununu, Bauchi State, says his services are helping to drive commerce in his community as traders are now able to transfer funds to the wholesalers elsewhere from whom they buy. His services are helping traders to avoid carrying large cash with them given the dire security situation. He noted that the people used to travel elsewhere just to access banking service. His presence has changed all that now. He concludes that Firstmonie is changing his community (for good). One woman who would agree with him is Halima, a housewife and petty trader in the outskirts of Abuja. She discovered Firstmonie through her co-tenant, during the recent lockdown due to COVID-19, and was excited that she could access funds at the Firstmonie Agent outlet close to her and send money to her mother in far away, Maiduguri in Borno State. She had been unable to move to Garki where her bank branch was because of the lockdown.
Besides ensuring that individuals in the suburbs do not have to travel for long hours to the city for their banking activities, Firstmonie Agents are also bridging the gap between the tech-savvy and the low-literacy clients as the Agent network represents the convenient and comfortable alternative for customers that are unacquainted with sophisticated digital channels. And as Firstmonie Agents give their best, FirstBank, on its part, has been doing everything to encourage the Agents. In its inaugural Firstmonie Agent Banking Awards, FirstBank rewarded 37 leading Agents that have promoted financial inclusion in the country. Thirty-one (31) Agents each won the sum of N250,000 at the state level while five Agents won the sum of N1,000,000 at the regional level. At the national level, the grand prize of N2,500,000 was won by Zayyanu Hassan Ishaq, an Agent from Abuja (North Central), who described it as a miracle and noted that it would spur him to work harder.
As further encouragement and to promote the business activities of Firstmonie Agents, the bank announced the provision of loan facilities of up to N1,000,000 to the Agents. This new credit scheme, which they can access 24 hours a day, can be processed in less than two minutes. The scheme means more empowerment and business expansion for Firstmonie Agents. And the expansion can go beyond Nigeria as Dr Adeduntan says FirstBank is looking beyond Nigeria to other African countries where FirstBank operates, like Ghana and DRC – a country with over 80 million people – to promote financial inclusion and begin to address poverty on the African continent through the Firstmonie platform.
Coastline terminals: Dangote Group does not own, not affiliated with ICTSI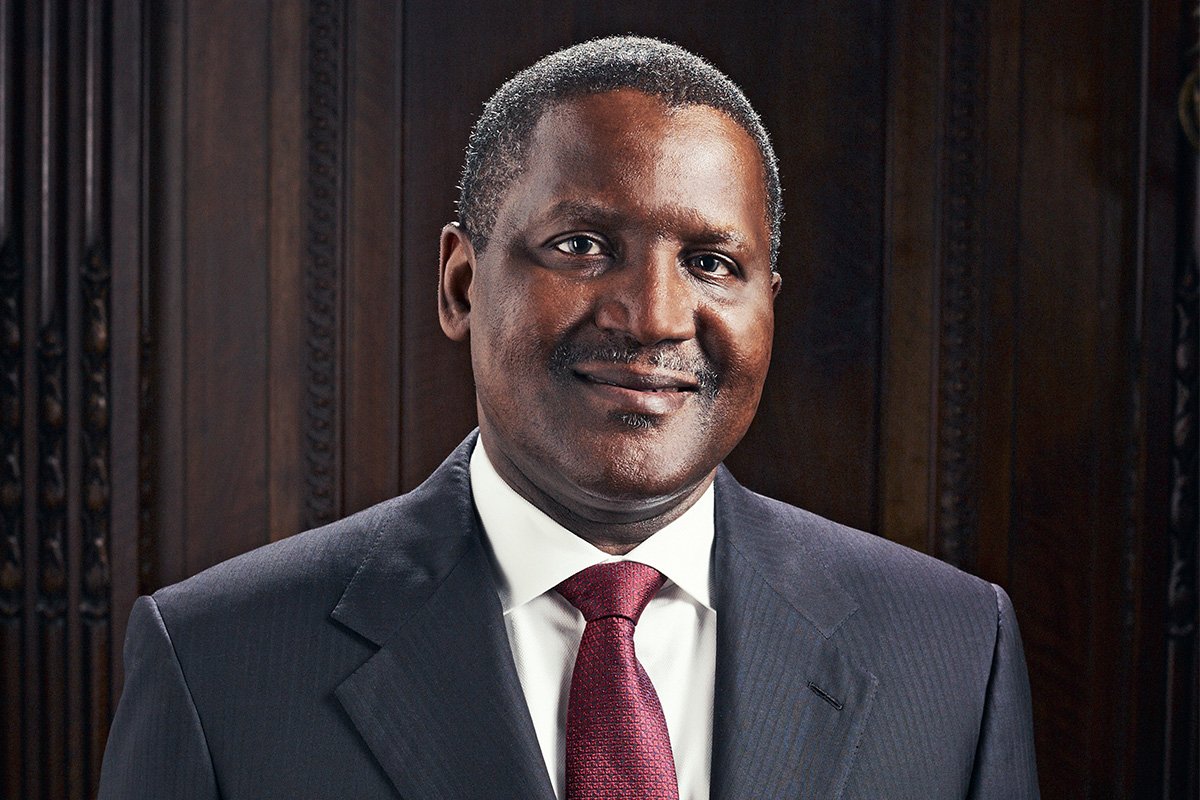 Our attention has been drawn to an online publication by Sahara Reporters titled 'EXCLUSIVE: How Suspended NPA Boss, Hadiza Usman Awarded Coastline Terminals To Dangote's Proxy Company In Shady Deal', dated Sunday, May 9, 2021.
We want to state without equivocation that Dangote Group does not own and has no affiliation whatsoever with ICTSI as was suggested in the publication.
The Dangote Group of Companies refutes in entirety the claims made in the story and condemn the deliberate attempt by Sahara Reporters to implicate our organisation in a matter we know nothing about.
The group or any of our business units has no dealings on the coastline terminals in Onne Ports Complex nor are we in anyway in any agreement or partnership with the Nigeria Ports Authority (NPA) or ICSTSI for control of operation of any of its berths in the complex.
Our stand on this matter is justified by a letter dated Sunday, May 9, 2021 sent from Manila, Philippines, by ICTSI, Senior Vice-President, Philippines, Hans-Ole Madsen, to the Editor, Sahara Reporters, which states: "We would like to clarify that International Container Terminal Services Inc. (ICTSI) is a Philippine publicly listed independent company engaged in the operation of 33 ports on 6 continents. ICTSI ranks as Top-10 port operator in the world. ICSTSI is not owned or in any way affiliated with the Dangote group of companies."
It smacks of irresponsible journalism for Sahara Reporters to publish such an ill-researched, libelous and foul-intentioned story, aimed at tarnishing the good image of a responsible organisation.
We are consulting with our Legal Department on the steps to take on the issue and our decision will be communicated in due course.
The Dangote Group of Companies supports responsible journalism that respects the sacredness of facts and uphold the noble ethics of journalism.
Signed
Anthony Chiejina
Group Chief, Branding & Communications, Dangote Group
Insecurity: Lagos flashes red alert, as Sanwo-Olu meets stakeholders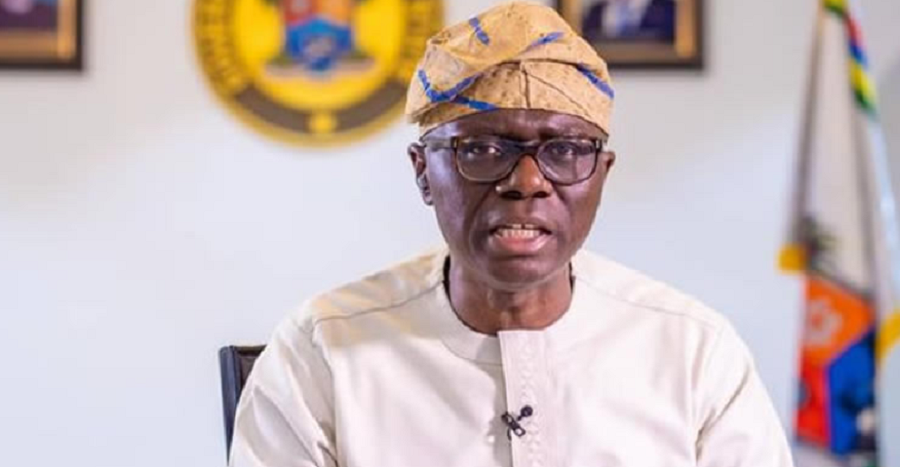 • Sweeping Okada restrictions in the offing – Governor
• Lagosians demands Special Status for Lagos, to support security operations
Lagosians have asked the State Government to take decisive actions on the security in Lagos against the background of worrying trend of kidnappings, armed robbery, cult clashes and violent assaults.
Also, widespread complaints by citizens about the menace of commercial motorcycles, otherwise known as Okada, in Lagos elicited a re-assuring response from Governor Babajide Sanwo-Olu.
The Government will be drastically reviewing the operations of commercial motorcycles in the State. These are part of the outcomes at a Stakeholders' Meeting on Security held on Monday at the Secretariat, Alausa.
The meeting was attended by Service Commanders of all security formations in the State, Chief Judge of Lagos, traditional rulers, transport unions' members, Civil Society Organisations (CSOs), Labour unions, religious leaders, Community Development Council (CDC), youth groups and Students' Union leaders.
Sanwo-Olu said the meeting was convened in response to the growing threat posed by the lawless activities to the safety and security of lives in the State.
The Governor said the string of lawlessness daily witnessed from the confrontation between commercial motorcyclists and law enforcement agencies required an urge actions to address the threat, stressing that the State Government would be announcing new reform in transportation which will further make changes to the parameters of motorcycle and tricycle operations in Lagos.
He said, although the State Government had responded in real time to the challenges, and had deployed tactics ranging from force-for-force, carrot-and-stick to diplomacy in addressing the security concerns, he said the town hall event was initiated to meet with various stakeholder for deliberation and the way forward.
He said: "We have noted with dismay the fact that Okada riders are disregarding and flouting the restrictions we imposed on their activities in certain areas of the metropolis. We have also observed with dismay, the ongoing violent confrontation by commercial motorcyclists against our law enforcement agencies.
"Based on all that we have seen and experienced in the past couple of weeks, as well as the increasing threat posed by the activities of commercial motorcycle operators to the safety and security of lives, we will be announcing further changes to the parameters of motorcycle and tricycle operations in the State in the coming days. No society can make progress amid such haughty display of lawlessness and criminality."
Sanwo-Olu said the State Government would be unveiling 500 units of First and Last Mile mini buses next week as safer alternative means of transportation in checkmating activities of Okada riders.
The Governor also made it known that the Government would fully implement the State's Urban and Regional Planning and Development Law of 2019 as amended, which will enable the Government take over and demolish abandoned buildings and construction sites turned into safe haven for hoodlums and miscreants.
He added that the State would strengthen its clean-up exercise of shanties and spots unapproved for settlement, but which had turned to hideouts for criminals.
The State Government, Sanwo-Olu said, would be recruiting more personnel into the Lagos State Neighbourhood Corps (LSNC) to boost intelligence gathering at the community level, adding that full implementation of the Community Policing Initiative was underway in which more than a thousand constabularies would be recruited in partnership with the police.
The Governor said the consultative meeting with the stakeholders was necessary to make the State's security strategy effective and sustainable, noting that all hands must be on deck to work with the Government in collecting, sharing and evaluating credible intelligence that would strengthen security of lives and property in Lagos.
He said: "Lagos must continue to enjoy an atmosphere of peace, safety and all-encompassing security. We are determined to arrest the current security challenges being faced in the State, and we will take every step necessary to deliver on our promises on a safe, secure and liveable state. We will also continue to communicate regularly with key stakeholders, and all the residents for updates on the progress we are making."
Appraising security situation in Lagos, Commissioner of Police, Mr. Hakeem Odumosu, raised alarm over rising security breaches resulting from the menace of Okada operations in the State. He observed that separatist groups and intolerant religious leaders were taking the advantage of tense security situations across the country to compound criminality in Lagos.
Between January and early this month, Odumosu disclosed that 320 commercial motorcycles were arrested in 218 cases of criminal incidents in which 78 suspects detained and 480 ammunitions recovered.
In the same period, the Lagos police boss said Okada accounted for 83 per cent of 385 cases of avoidable fatal vehicular accidents in Lagos.
He said: "The menace of Okada operators does not end with avoidable accidents. Crime reports from the field have shown that, a greater percentage of crimes, ranging from armed robbery, cultism, kidnapping, murder, burglary and stealing, traffic robbery to carjacking and cash snatching from bank customers, are attributable to armed hoodlums who operate on Okada.
"The nuisance constituted by the Okada operators on Lagos roads has become a danger to law abiding citizens. Sections of Lagos populace have come to regard commercial motorcycles as a necessary evil, it has become imperative for Government to take more drastic measures against their notoriety."
"The State Police Command strongly advises the State Government is to immediately review the current guidelines guiding the operation of Okada as a means of commercial transportation in the State and take decisive legal and administrative steps and policies that will curb their traffic, criminal and other nefarious activities in the State."
There was a panel of discussion chaired by an award-winning Television Show host, Babajide Kolade-Otitoju, in which residents aired their views on the current state of security in Lagos and across the country.
The discussants expressed concerns on the security implications of allowing operations of Okada in restricted routes and demanded a 'Special Status' for Lagos as ethnic melting pot. They also urged the Government to create economic opportunities and vocational engagement for unemployed residents to further lessen crime rates.
Addressing the complaints about criminals hiding in uncompleted buildings and abandoned vehicles within communities, Vice Chairman of Lagos State Community Development Advisory Council, Mr. Rotimi Ayoku-Owolawi said the CDC was ready to offer support to the State Government and the police in identifying dark spots and lock-up markets in which criminals take as havens to launch their nefarious activities.
Commissioner for Information, Mr. Gbenga Omotoso, described the stakeholders' engagement as proactive, given string of security breaches in neighbouring States and far away places.
He said gone were the days when citizens were at the mercy of pick pockets and amateur criminals; the contemporary crimes, he said, are being committed by armed robbers, bloodsucking bandits and daredevil gangsters.
"We don't want to wait till the Lagos becomes another epicenter of evil and criminality that may spiral out of control," Omotoso said.
At the end of the stakeholders' meeting, a 12-point resolution was reached and agreed upon by the participants in public interest.
The resolution reads in part: "Attacks on law enforcement officers and agencies should not be handled with kid gloves. Culprits must be arrested and the full weight of the law brought to bear on such persons.
"Government must take stringent measures to ban the use of Okada as means of transportation in the State; alternatives must be provided by the State Government in Agriculture, Wealth Creation, Women Affairs Empowerment programmes and others.
"Government should take over abandoned and uncompleted buildings used as hideouts of criminals in the State immediately. The State must take control of abandoned vehicles in its nooks and crannies and seal off houses, hotels and event centres where hoodlums are found to hibernate or where arms are stored."
Listing on LCFE: Heritage Bank-Dukia Gold set to unlock N344trillion market worth of gold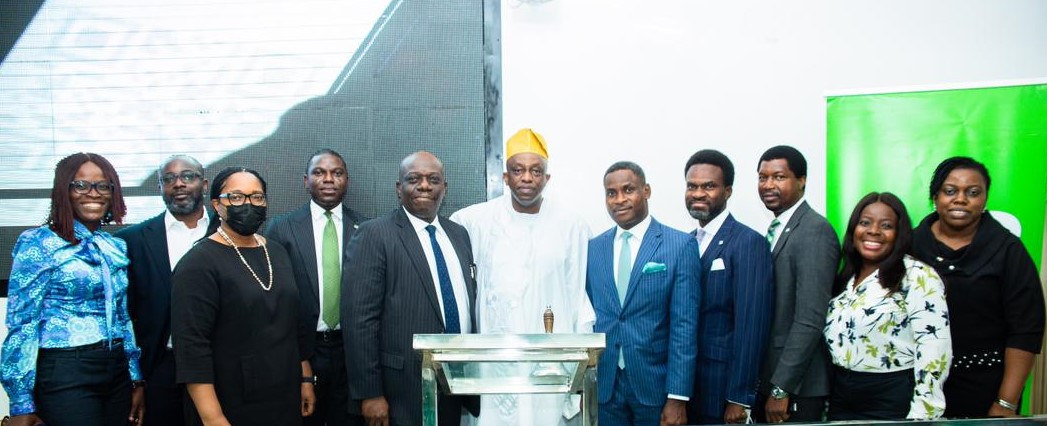 Heritage Bank for being part of valuable private sector collaboration with Dukia Gold & Precious Metals Refining Co. Limited is set to unlock the over N344trillion market worth of gold investible instruments in the solid minerals sector with the concluded plans of being listed on the Lagos Commodities and Futures Exchange (LCFE).
This move that will entrench expand revenue in the non-oil sector through diversification, by stimulating growth in solid minerals in line with the objectives of Economic Recovery and Growth Plan (ERGP) will also put Nigeria on the global map with regards to standardized gold tracing, sourcing procurement and trading it.
In summary, this was disclosed at the LCFE-Dukia Gold media parley held yesterday at the LCFE Trading Floor in Lagos.
Speaking at the parley, the Chairman of Dukia Gold, Tunde Fagbemi who commended Heritage Bank as the project financier and for its other pertinent supports, said Heritage had so far been the banker's bank for playing key role in backing to promote the first solid mineral listing on Exchange in West Africa.
Specifically, he explained that the instruments which would be in the form of Exchange Traded Notes (ETN), Commercial Papers (CP), and other gold-backed securities would enable the company to deepen the commodities market in Nigeria. He added that it would increase capacity, generate foreign exchange for the government to diversify external reserves and create massive employment across the metal production value chain.
"We are proud to be the first gold company whose products would be listed on the Lagos Futures and Commodities Exchange. The listing shall enable us facilitate our infrastructure development, expand capacity and create fungible products.
"This has potential to shore up Nigeria's foreign reserve and create an alternative window for preservation of pension funds.
"As a global player, we comply with the practices and procedures of London Bullion Market Association and many other international bodies. "Our refinery will also have multiplier effects on the development of rural areas anywhere it is located. "There must be constant power supply, good road network and other social amenities, apart from employment opportunities for the rural dwellers," Fagbemi explained.
He also noted that with its current 25 production capacity pound and further room for expansion, Dukia Gold has the ability to meet both local and international demand through its gold refinery services to smelt melts.
Commenting on the collaboration, the MD/CEO of Heritage Bank Plc, Ifie Sekibo said that the partnership was one of the many initiatives of the bank's foundational objectives of wealth creation, preservation and transfer across generations.
He further disclosed that the bank offer the gold commodity market three focal contact point in partnership, knowledge and perspective sharing, which ensure that every transaction was auditable to protect investors.
Sekibo who was represented by the Divisional Head, Strategy and Business Solutions, of the Bank, Olusegun Akanji, said the bank had created a buying centre for verification of quality and quantity of gold and reference price to ensure price discovery in line with the global standard.
Speaking, the MD, LCFE, Akin Akeredolu-Ale, who also commended Heritage Bank for its critical role in aiding the fundraising and the financier institution for the Dukia Gold's diversified financial instruments, affirmed that this would enhance the company credibility rating and put Nigeria on the global map.
He noted that the LCFE was ready to support all the stakeholders in the gold sector in the areas of market creation, price discovery, and dissemination of market information, among others.
Gbenga Awe, Divisional Head, Agribusiness, Natural Resources & Project Devt., of Heritage Bank noted that one of the benefits of this initiative was that the local miners could now trade their gold at the bank's designated experience centers, as solid foundation had been created for market, price and asset discovery.
Akintola noted that the firm had the capability, technicalities and the necessary accreditation to operate in the gold value chain.
He stated that the listing on the Lagos Commodities would raise awareness of performance of Dukia Gold to the investing world and position it as foremost number one Precious Metals Refining Company in Nigeria.