Fidelity Bank Plc announces growth in Gross Earnings and Profit before Tax
Financial Highlights
* Gross Earnings increased by 13.6% to N71.9bn from N63.3bn in H1 2014
* Net Fee Income increased by 25.9% to N15.2bn from N12.1bn in H1 2014
* Operating Income increased by 14.1% to N42.0bn from N36.8bn in H1 2014
* Total Expenses increased by 13.8% to N28.8bn from N25.3bn in H1 2014
* Profit before Tax increased by 2.5% to N9.7bn from N9.4bn in H1 2014
* Profit after Tax increased by 2.5% to N8.2bn from N8.0bn in H1 2014
* Net Loans increased by 5.8% to N572.8bn from N541.7bn in Dec 2014
* Deposits declined by 2.9% to N796.6bn from N820.0bn in Dec 2014
* Total Equity increased by 3.1% to N178.6bn from N173.1bn in Dec 2014
* Total Assets increased by 0.5% to N1,192.7bn from N1,187.0bn in Dec 2014
Nnamdi Okonkwo, Managing Director and CEO of Fidelity Bank plc commenting on the results, stated that:
"Business operations in H1 2015 were challenged by a difficult operating environment due to heightened political risks in Q1, weaker government revenues arising from lower crude oil prices, a tighter monetary policy environment and currency devaluation concerns which all translated to a significantly lower GDP growth rate.
Despite these challenges we continued with the disciplined execution of our medium term strategy (albeit taking into consideration the weaker macro-economic environment). Profit before Tax (PBT) increased to N9.7bn despite significantly increased loan provisions anchored on our conservative view of selected sectors. We are pleased with the year-on-year (y-o-y) and quarter on quarter (q-o-q) growth in our profitability given the reduced level of business activities in H1 2015.
Net Interest Income increased by 8.3% y-o-y to N26.8 billion and 16.7% q-o-q as we increased yields on earning assets faster than the growth in funding costs. This increased our NIM to 6.6% in H1 2015 placing us closer to our 2015 target of 7.0%. Net gains on financial instruments was N1.1bn in Q2 against a loss of N1.5bn in Q1 as we continued to optimize our balance sheet.
Net Fee Income increased by 25.9% y-o-y to N15.2 billion but declined by 25.6% q-o-q due to lower FX Income on the back of trading restrictions in the market. Our retail strategy continued to deliver increased revenues as electronic banking income increased by 65.2% y-o-y to N2.0 billion and 37.4% q-o-q driven by the increased migration of customers to our electronic channels and improved customer experience.
Operating Expense grew by 13.8% y-o-y to N28.8 billion and 8.4% q-o-q on the back of increased staff remuneration and promotions, regulatory costs (NDIC/AMCON) and advert costs. However, Cost-Income Ratio declined to 69.2% in H1 2015 from 74.2% in the 2014FY as revenue growth outpaced the increase in operating cost.
Loan growth picked up in Q2 (5.8% YTD growth) with the conclusion of our N30 billion bond. Cost of Risk increased to 1.1% (slightly above our guidance) as we improved our coverage ratio, NPL Ratio remained within our guidance at 3.7% due to the growth in the loan book.
Total Deposits declined by 2.9% YTD to N796.5 billion and 0.1% q-o-q as tighter monetary policy and the CRR harmonization increased effective funding costs. With Private Sector Depositors accounting for 87% of our deposits, we sterilized an additional N21 billion due to the CRR harmonization. Though Interest expense increased by 9.1% y-o-y, it declined by 1.9% q-o-q due to the diversification of our funding sources.
We remain focused on the execution of our medium term strategic objectives in the Retail/SME/E-Banking and Niche Corporate Banking segments and look forward to delivering another positive set of results in the next quarter"
ANALYSTS AND INVESTORS CONFERENCE CALL INVITATION
Fidelity Bank Plc Senior Management would be hosting a Conference Call with Investors/Analysts on the H1 2015 Unaudited Financials on Monday, July 27, 2015 at 15.00 hours Lagos Time / 15:00 BST / 14:00 GMT. There will also be an opportunity for management to take questions from Investors .
My son's death a test from God – Heartbroken Gov. Sule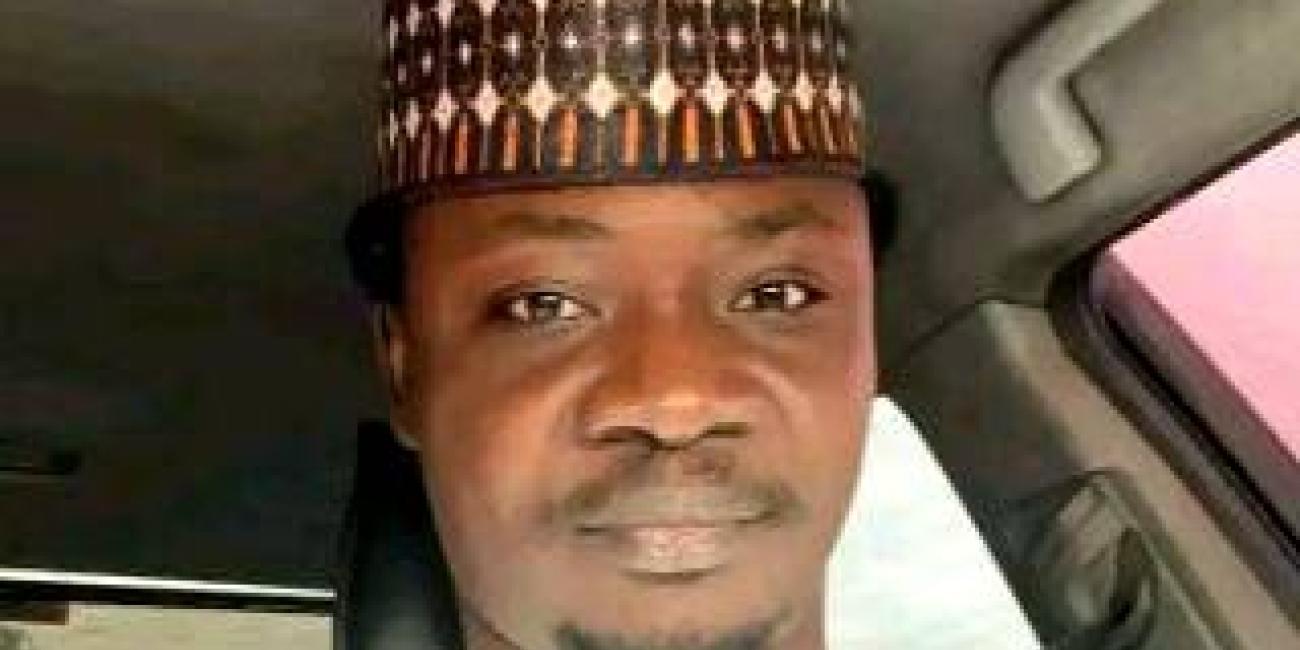 Heartbroken Governor Abdullahi Sule of Nasarawa State on Friday said the death of his son, Hassan, is a test from God.
Hassan, 36, died on Thursday after a brief illness.
He spoke while receiving condolences at the palace of his father, the Sarkin Gudi, Alhaji Sule Bawa, in Akwanga LGA.
Sule said he was the one consoling somebody who lost his nine children and 70 cows the previous day and that today God decided to test him, to see whether he was sincere in consoling that bereaved father.
"This is my time to be tested. I see this as a test from God. I was the person consoling somebody that lost his 9 children and 70 cows yesterday, and today God decided to test me, to see whether I was sincere in consoling that bereaved father," he said in a report by The Punch.
According to him, his son grew up carrying all his siblings along, saying that it was only God that has the power to take him away.
Sule added that his son was the one taking decisions on their businesses, saying that he was always on hand to advice him on what next to do, as his schedule would not allow him to run any business.
The governor insisted that God took him away to test hi resilience and faith.
"God didn't seek my advice when he gave Hassan to me and he will not seek my advice when he takes him away," he said.
Senate summons Kyari, CEO NNPCL over N48 billion pipeline surveillance contract awarded to Tompolo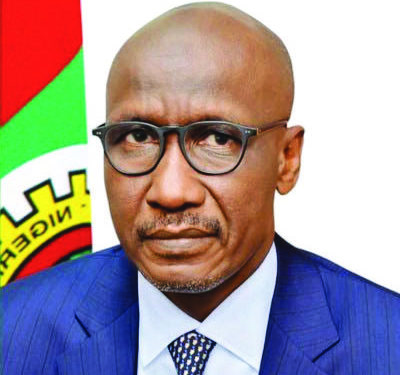 The Senate Committee on Ethics, Privileges and Public Petitions has summoned the Group Chief Executive Officer of the Nigerian National Petroleum Company Limited (NNPCL), Mr. Mele Kyari, over a N48 billion pipeline surveillance contract awarded to stakeholders in the Niger Delta region.
The pipeline surveillance contract was awarded by the Federal Government to Global West Vessel Specialist Limited, a private maritime security firm founded by Government Ekpemupolo, an erstwhile Commander of the Movement for the Emancipation of the Niger Delta (MEND) also known as Tompolo.
The Tompolo-owned firm was expected to protect all the oil pipelines criss-crossing nearly all the states in the Niger Delta in collaboration with other major stakeholders in the oil bearing communities in the region.
Specifically, Tompolo is expected to carry out the N4 billion per month contract that covers Delta, Ondo, Imo, Rivers and some parts of Bayelsa State in collaboration with major tribes along the communities that host the oil pipelines.
However the Isoko Ethnic Nationality has petitioned the Senate alleging that their young men were not being carried along in the multi-billion naira project.
The Isoko people under the auspices of Interested Isoko Youth Groups, through a petition sent to the Senate on their behalf by Stanley Okonmah, said they were completely marginalised in the contract award.
The lsoko Ethnic Nationality requested the Senate to probe the award of the contract and prevail on the NNPCL's management to award a fresh contract to a company owned by an Isoko person.
Specifically, the people urged the Senate to look into the matter and urged the Minister of Petroleum Resources and the Group Chief Executive Officer of Nigerian National Petroleum Company Limited (NNPCL) to correct the anomaly.
They want the NNPCL to award the pipeline surveillance contract to a company to be chosen by stakeholders of Isoko nation.
The Chairman, Senate Committee on Ethics, Privileges and Public Petitions, Senator Ayo Akinyelure (PDP – Ondo Central), at a session in Abuja, said the GCEO of the NNPCL was being summoned to the Senate for him to come and assure the Isoko people that the agency would do the needful to avoid economic sabotage by the aggrieved youths of the area.
He said, "The GCEO of the NNPCL is hereby summoned by the Senate Committee on Ethics Privileges and Public Petitions (to appear before this committee) on January 25.
"We want him to come and assure Nigerians that he would do the needful to calm down the youths so that they will not engage in pipeline vandalism."
Earlier, the leadership of the Isoko youths told the panel that since oil was discovered in their land and pipelines installed there in 1958, till date, no case of vandalism had been recorded in the area.
Confusion at Lagos Airport as Workers Embark On Strike…… Passengers Stranded!(Photos)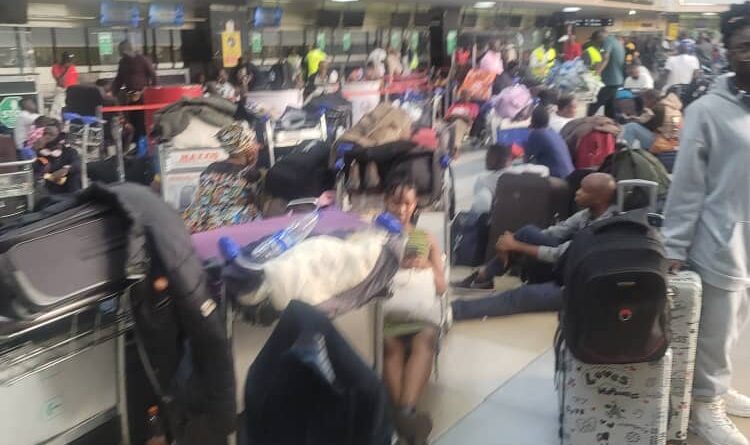 Several passengers were stranded this morning at the Murtala Mohammed International airport as airport workers began strike starting from midnight.
passengers were spotted all around with airlines having little information on the way forward.
for instance, virgin Atlantic passengers that were due for London trip this morning were helpless as many had to reschedule their flights and many left loitering around
more details………