Fidelity Bank Plc announces growth in Gross Earnings and Profit before Tax
Financial Highlights
* Gross Earnings increased by 13.6% to N71.9bn from N63.3bn in H1 2014
* Net Fee Income increased by 25.9% to N15.2bn from N12.1bn in H1 2014
* Operating Income increased by 14.1% to N42.0bn from N36.8bn in H1 2014
* Total Expenses increased by 13.8% to N28.8bn from N25.3bn in H1 2014
* Profit before Tax increased by 2.5% to N9.7bn from N9.4bn in H1 2014
* Profit after Tax increased by 2.5% to N8.2bn from N8.0bn in H1 2014
* Net Loans increased by 5.8% to N572.8bn from N541.7bn in Dec 2014
* Deposits declined by 2.9% to N796.6bn from N820.0bn in Dec 2014
* Total Equity increased by 3.1% to N178.6bn from N173.1bn in Dec 2014
* Total Assets increased by 0.5% to N1,192.7bn from N1,187.0bn in Dec 2014
Nnamdi Okonkwo, Managing Director and CEO of Fidelity Bank plc commenting on the results, stated that:
"Business operations in H1 2015 were challenged by a difficult operating environment due to heightened political risks in Q1, weaker government revenues arising from lower crude oil prices, a tighter monetary policy environment and currency devaluation concerns which all translated to a significantly lower GDP growth rate.
Despite these challenges we continued with the disciplined execution of our medium term strategy (albeit taking into consideration the weaker macro-economic environment). Profit before Tax (PBT) increased to N9.7bn despite significantly increased loan provisions anchored on our conservative view of selected sectors. We are pleased with the year-on-year (y-o-y) and quarter on quarter (q-o-q) growth in our profitability given the reduced level of business activities in H1 2015.
Net Interest Income increased by 8.3% y-o-y to N26.8 billion and 16.7% q-o-q as we increased yields on earning assets faster than the growth in funding costs. This increased our NIM to 6.6% in H1 2015 placing us closer to our 2015 target of 7.0%. Net gains on financial instruments was N1.1bn in Q2 against a loss of N1.5bn in Q1 as we continued to optimize our balance sheet.
Net Fee Income increased by 25.9% y-o-y to N15.2 billion but declined by 25.6% q-o-q due to lower FX Income on the back of trading restrictions in the market. Our retail strategy continued to deliver increased revenues as electronic banking income increased by 65.2% y-o-y to N2.0 billion and 37.4% q-o-q driven by the increased migration of customers to our electronic channels and improved customer experience.
Operating Expense grew by 13.8% y-o-y to N28.8 billion and 8.4% q-o-q on the back of increased staff remuneration and promotions, regulatory costs (NDIC/AMCON) and advert costs. However, Cost-Income Ratio declined to 69.2% in H1 2015 from 74.2% in the 2014FY as revenue growth outpaced the increase in operating cost.
Loan growth picked up in Q2 (5.8% YTD growth) with the conclusion of our N30 billion bond. Cost of Risk increased to 1.1% (slightly above our guidance) as we improved our coverage ratio, NPL Ratio remained within our guidance at 3.7% due to the growth in the loan book.
Total Deposits declined by 2.9% YTD to N796.5 billion and 0.1% q-o-q as tighter monetary policy and the CRR harmonization increased effective funding costs. With Private Sector Depositors accounting for 87% of our deposits, we sterilized an additional N21 billion due to the CRR harmonization. Though Interest expense increased by 9.1% y-o-y, it declined by 1.9% q-o-q due to the diversification of our funding sources.
We remain focused on the execution of our medium term strategic objectives in the Retail/SME/E-Banking and Niche Corporate Banking segments and look forward to delivering another positive set of results in the next quarter"
ANALYSTS AND INVESTORS CONFERENCE CALL INVITATION
Fidelity Bank Plc Senior Management would be hosting a Conference Call with Investors/Analysts on the H1 2015 Unaudited Financials on Monday, July 27, 2015 at 15.00 hours Lagos Time / 15:00 BST / 14:00 GMT. There will also be an opportunity for management to take questions from Investors .
More Troubles For Dangote Cement As Kogi Govt Demands 10 Per Cent Share, Orders Immediate Seal Off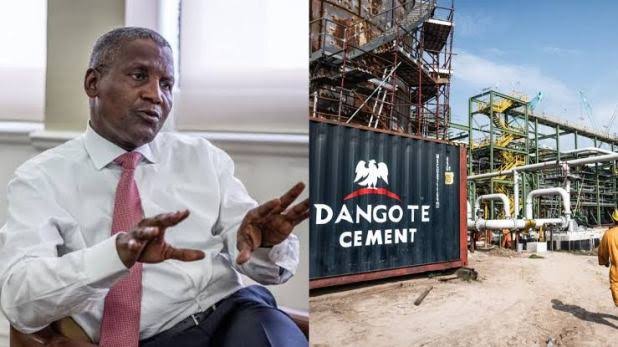 However, Dangote Cement is facing allegations of sharp practice from Kogi State government, Kogi Assembly as well as Akwa Ibom State.Already, the Kogi State House of Assembly has ordered stoppage to the activities of the company in two Local Governments in the State while investigations continue.

To make the claim possible, Kogi State House of Assembly ordered the management of Dangote Cement company to provide all necessary documents that have to do with the transfer of Obajana Cement Company owned by Kogi state government to Dangote Cement Company.

The House also directed that the documents signed at the establishment of the Company and relevant receipts of dues it claimed to have paid to Kogi State Government available at the next adjourned sitting date.

The speaker of Kogi State House of Assembly, Matthew Kolawole, gave the order after interim reports of the ongoing investigative hearing on Internally Generated Revenue (IGR) which was submitted by the ad hoc committee led by Hon. Isah Tenimu Umar, Member Representing Lokoja I Constituency and deliberated upon at the plenary on Wednesday.

Kolawole said this has become important in view of the claims and counterclaims between the Chairman of Kogi State Internally Generated Revenue Service (KGIRS) and representatives of Dangote Cement as the acting chairman of KGIRS, Salisu Enehe had earlier accused Dangote Cement Plc Obajana of forging its tax receipt during the investigative hearing by the State House of Assembly.

According to the State Revenue Boss, most of the figures the company claimed to have paid are totally incorrect, urging the company to check its record.

He added that despite the billions of Naira that company is making from the state monthly, it has failed to pay taxes that are due to the state and Lokoja Local Government Area.

Nigerians Getting ₦1,593,247 Per Week From ₦99,000 Investment in Amazon
Nigerians Getting ₦1,593,247 Per Week From ₦99,000.

In another development, Following the unrestrained environmental degradation in Ankpa and Olamaboro local government areas, Kogi state House of Assembly on Wednesday, directed the Commissioner of Police and Commandant of the Nigeria Security and Civil Defence (NSCDC) to seal off operations of Dangote Plc in the affected areas of the State.

The House gave the order during a public hearing on activities of Dangote Group in the state, especially on the the massive exploitation , environmental degradation and non compensation to the affected owners of the land and without revenue accruing to the state government.

The Speaker, Kogi state House of Assembly, Mathew Kolawole, charged the NSCDC commandant to ensure immediate implementation pending when the ad hoc committee on revenue clarifies some grey areas. Kolawole, who lamented the environmental degradation caused by mining activities on Kogi by the Dangote group and its subsidiaries, accused the multi national business concern of making billions in the state but yet fails to give back to it.

Akwa Ibom is also finding it difficult to collect its entitlement from the Dangote Group. According to reports from the place, the Itu Local Government blocked Dangote premises with their trucks because the company has refused to pay tax for more than two years despite pleas and series of warnings.
Union Bank, WACOT Rice Kick Off Financial Inclusion Drive for Smallholder Farmers in Kebbi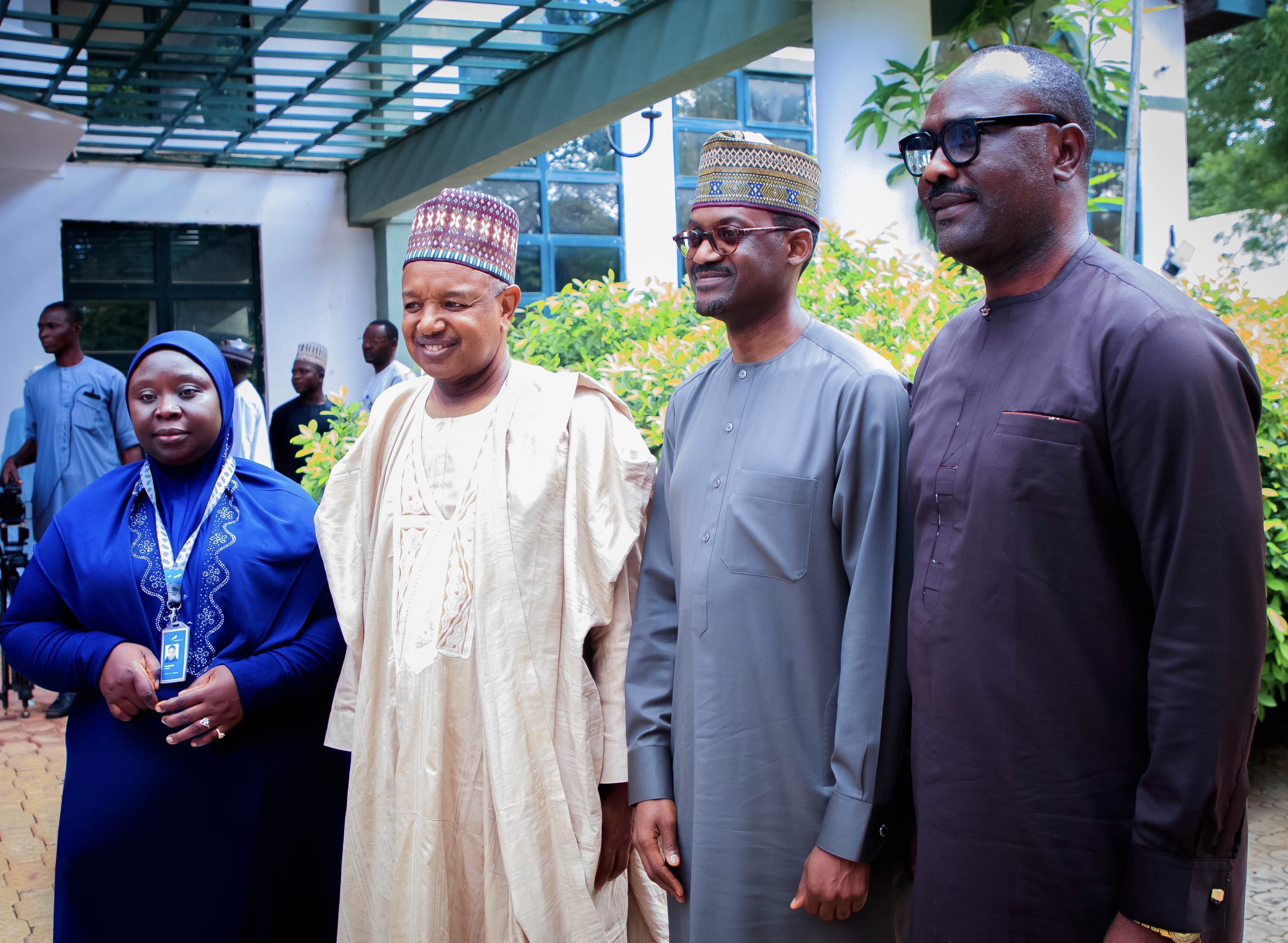 As part of Union Bank's commitment to driving financial inclusion in Nigeria, the Bank has partnered with WACOT Rice Limited – a rice processing company, to financially include 6,000 local farmers including youth and women in Kebbi State.
The Kebbi Financial Inclusion Drive (KFID) which will cover four Local Government Areas – Argungu, Augie, Suru, and Dandi – is a critical part of WACOT's Argungu Outgrower Expansion Project funded by United States Agency for International Development (USAID) West Africa Trade Hub. This program is set to resolve the overwhelming financial inclusion deficit within rural communities in Kebbi.
The financial inclusion initiative is being implemented with technical support from National Identity Management Commission (NIMC), to help the farmers acquire the relevant documentation and identification required to open bank accounts.
Union Bank will facilitate account opening and expand its agency banking network to cover the areas while supporting its agents on ground with digital banking solutions to enable seamless transacting and account management.
Farouk Gumel, Chairman WACOT and Board Chair, Union Bank was on ground in Kebbi State to kick-off the drive and paid a visit to the Kebbi state Governor, Senator Abubakar Atiku Bagudu to discuss expanding the programme state-wide.
In his recent keynote address at the recently concluded and  Chartered Institute of Bankers of Nigeria (CIBN) Conference, Mr. Gumel said:
 "As we work towards achieving financial inclusion to reach the unbanked, we must commit the same resources and investments to rural-local customers as we have done to urban-global clients to help create the growth that will lift us all to collective prosperity."
WACOT Rice is a subsidiary of TGI Group. TGI Group, through another of its subsidiary Titan Trust Bank, recently acquired Union Bank in a landmark transaction which was announced in 2021.
FIRSTBANK PARTNERS VERVE INTERNATIONAL, MAKES CUSTOMERS MILLIONAIRES IN THE FIRSTBANK VERVE CARD PROMO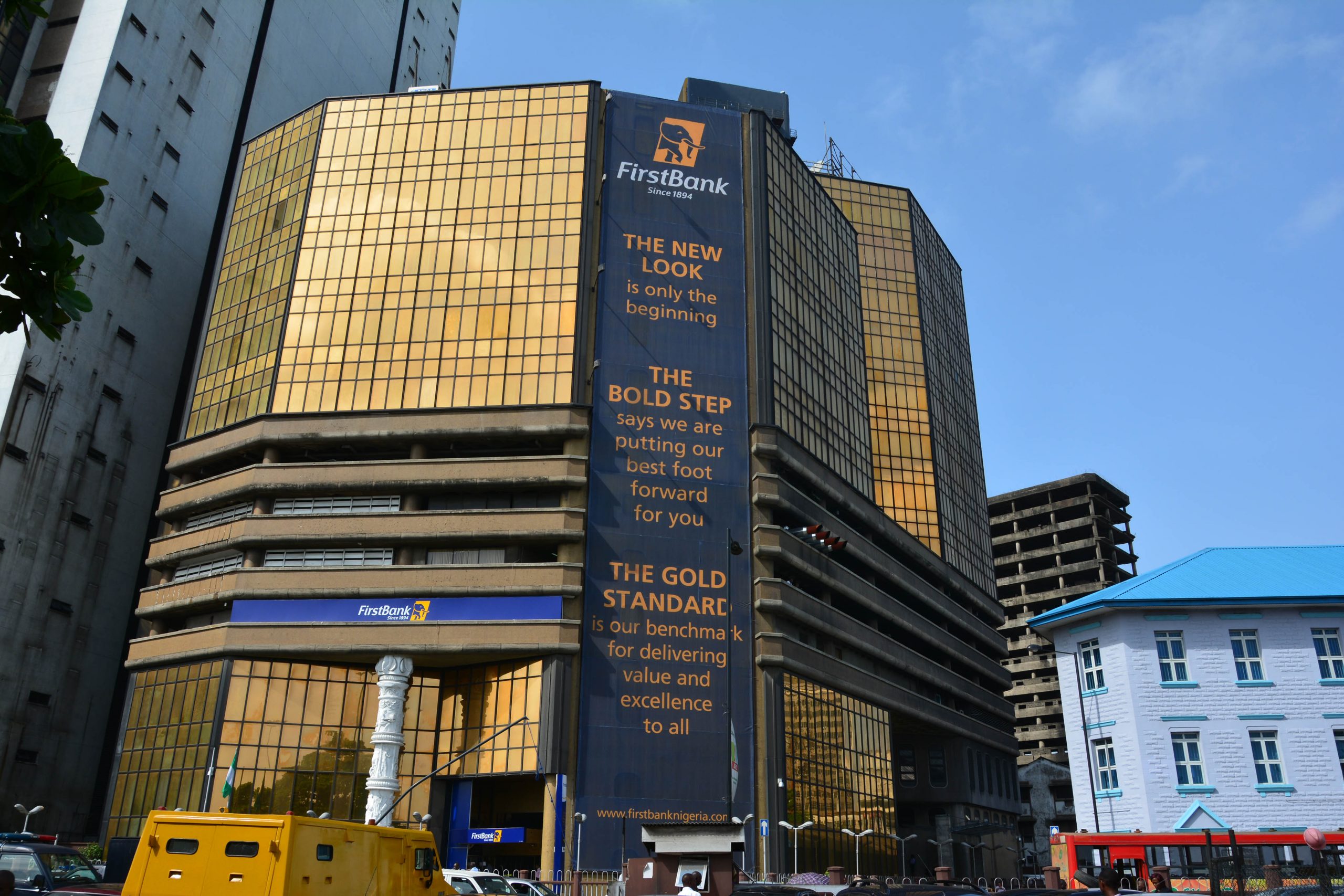 In partnership with FirstBank – Nigeria's premier and leading financial inclusion services provider – Verve International, Africa's leading payment technology and card business, has launched its third National Consumer promo designed to reward users of FirstBank verve card with exciting gifts and cash prizes to appreciate their patronage and use of the card to carry-out their electronic banking transactions.
The ongoing 2-month promo will end on 30 October 2022 as 20 customers (10 customers per month) with the highest transaction count during the promo will be made millionaires, winning the sum of N1 million each. Also, N20,000 will be won by 25 customers monthly.
On the other hand, 2620 FirstBank verve cardholders that double their transactions every week, stand a chance to enjoy 10% cashback capped at N2,000 per customer.
Speaking on the promo Chuma Ezirim, Group Executive, e-Business & Retail Products, FirstBank said "we appreciate our partnership with Verve Card through the years; a partnership of empowerment and opportunities which include growing the economy, supporting new businesses and preventing unemployment. FirstBank verve card holders are encouraged to keep using their cards as it is a card offering that promotes safe, convenient and rewarding digital banking experience with 20 customers standing a chance to be millionaires at the end of the promo."
Verve card is a secure debit card that allows cardholders to conveniently meet their daily financial needs such as payment for goods and services, airtime recharge, bill payments, funds transfer, etc. Verve card is accepted across all ATMs, POS, Web and Mobile Platforms in Nigeria.
The promo is also opened to new verve cardholders as non-verve cardholders are encouraged to visit the nearest FirstBank branch today to pick up a Verve card and start getting rewarded!
Only recently, FirstBank – in partnership with Verve – rewarded over 2601 FirstBank verve cardholders with various prizes; including N20,000 cash prize, N10,000 cash prize, N10,000 worth of airtime; power generating sets, refrigerator, cooking gas, smart TV and the grand prize of a brand-new car to a lucky winner.