Fejiro Oliver: Frustrated anti-progress blackmailer in journalist garb, by Fortune Uduokhai
When a faceless, jaundiced writer who parades fake name such as Fejiro Oliver clashed with the Niger State Government a couple of months ago, many journalists, especially the upright publishers of the emerging vibrant online media, did not jump into conclusion on the myopic line that 'Fejiro is their own' and therefore they must join him in blind fight against his traducer. They treaded cautiously when a dark cloud loomed, bordering on a charge of blackmail and attempt to swindle of a whopping N50 million in order to shield his blackmail sword.
Like a leopard that can never change its colour, before the dust settled on the Niger State-Fejiro saga, the busy finger of this overzealous blackmailing journalist, whose real name is Tega Oghenedoro, and his real place of work is the Nigerian Television Authority, Asaba, Delta State, went again into what he knows how to do best: blackmail, telling obvious lies, mudslinging, combative journalism, showing of sadism and, above all, displaying arrant and shameless ignorance, all of which portrayed him as a street urchin that is not qualified to be called journalist. As is usual with him, he took up his pen and blackmailed responsible publishers, all of who have been editors in various national media establishments before they began to try their hands on the new emerging brand of journalism.
Fejiro disparaged this group of budding publishers in another online called ELOMBAH on November 3 by saying the Delta State Governor, Dr. Emmanuel Uduaghan, has bought over all the online media, some soft sell magazines and journalists working in Delta State. He gave the details of what he understood to constitute "buy over". He found it difficult to hide the FACT that publishers of the online media were just beneficiaries of advertisement placement by the governor, which has been on their sites running, except if Fejiro does not see it. This is another form of Fejiro playing out his arrant ignorance on the fact that the online and even media establishments all over the world are run on both social and business platforms and that the two platforms complement each other for the survival of the media and flourishing of modern journalism.
Of course, no one can deny the fact that Governor Uduaghan gave some media outfits advertisement, which has been running in them and that the efforts of the governor in the development of the state are being positively reflected in most of the online media. But the fact that cannot be denied and which the Fejiro of this world wickedly skipped or left out due to myopia is that the same media outfits have been giving the same coverage, positively, to many other state governors who did not place any such advert and who, of course, might not even be aware of the positive publicity. In other words, modern media practice, for those who updated their knowledge from the medieval period, teaches that you create conducive atmosphere under which the government and the people understand the development that has been going on, not precluding in some instances where constructive criticisms are needed to keep the government on its toe.
As a matter of fact, it is on record that the publishers of nearly 80 per cent of the online in Nigeria have made it both in the journalism profession and, to some extent, in terms of resources and have decided to engage in what has now been termed "developmental journalism" and not the archaic system of pull-them-down syndrome or to destroy whoever you imagine in your narrow perception to have underrated or underrating you.
This form of combative, shoot-down journalism, which has long been overtaken by events, presupposes a dangerous inferiority complex. It makes a person, like Fejiro, who is still clinging to it to look like a fish-out-of-water, archaic, stupid and irrelevant. If Fejiro is so lazy that he could not convince Governor Uduaghan to advertise in ELOMBA, he should not rub it on those who are into publishing and stand up to source for means of sustaining the platforms and to remain in business. In any case, so far the only source through which the online media are making money to remain in business is advert.
So, what Fejiro is saying is that if he is selling akara in Ojuelegba Market in Lagos State and someone comes over to buy some balls, he is being bribed? What manner of a man is Fejiro anyway?
With his attack on the publishers who are doing an honest job and earning legitimate, approved form of income to survive and who are working to bring a new vista into the journalism profession, the Niger State Government doesn't need to talk too much for people who reason beyond ordinary to understand and confirm that Fejiro is a nuisance who happens to have the opportunity of creating "mushroom online platform to blackmail innocent Nigerians". Such people include the innocent online publishers that are, like any other business people, doing business.
Mike Adenuga-led Conoil rewards shareholders with N1.73 billion dividend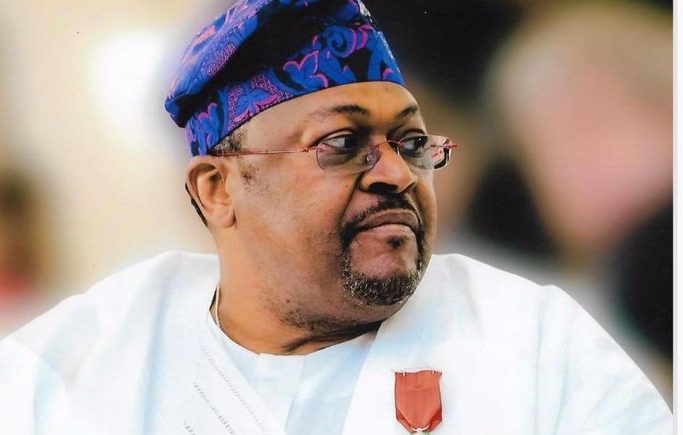 Conoil Plc declares a substantial $2.2 million dividend for fiscal year 2022. 
Shareholders to receive N2.5 per share in recognition of Conoil's outstanding financial performance. 
Mike Adenuga's leadership drives Conoil's profit before tax up by 60% in 2022.
Leading petroleum marketing firm Conoil Plc, headed by the third-richest man in Nigeria and multibillionaire businessman Mike Adenuga, has declared a sizeable dividend distribution to shareholders of N1.73 billion ($2.2 million).
The $2.2-million payment, which is the last dividend for Conoil's fiscal year 2022, is equivalent to N2.5 ($0.00319) per share for all 693,952,117 of the company's outstanding common shares.
At Conoil's 53rd Annual General Meeting, which took place on September 22, 2023, in Uyo, Akwa Ibom State, shareholders accepted this choice.
According to the information reaching us, the final dividend, which recognizes Conoil's outstanding financial performance in its 2022 fiscal year, will be deposited to shareholders' accounts on September 29, 2023.
Conoil's profit before tax increased dramatically under Adenuga's direction, rising from N3.83 billion ($4.9 million) in 2021 to N6.13 billion ($7.84 million) in 2022 while confronting various obstacles and a challenging working environment. During the same period, earnings after tax rose by an equally astounding 60%, from N3.08 billion ($3.94 million) to N4.96 billion ($6.35 million).
The increasing profitability of the petroleum-marketing subsector boosted Conoil's profits per share to N7.14 ($0.0091), a stunning 60.8 percent rise over the N4.44 ($0.00568) generated in 2021.
The company's board of directors decided to approve a final dividend of $2.2 million, or N2.5 ($0.00319) per share, as a result of this exceptional achievement.
Conoil has strengthened its position as a major player in Nigeria's petroleum marketing sector under the shrewd leadership of Adenuga. The business is well known for its proficiency in the marketing of a variety of lubricants sold under the "Quarto" brand, including diesel, kerosene, gasoline, aviation fuel, and other liquids.
Adenuga, a well-known telecom tycoon and one of Africa's wealthiest billionaires, continues to have majority ownership in the oil marketing firm of 74.4 percent, or 516,298,603 shares, further solidifying his position as a key player in the continent's oil sector.
Conoil's dedication to providing value to its shareholders and its tenacity in overcoming obstacles in the Nigerian market are both shown by this dividend payment.
Popular Lagos Family Battles Wema Bank Over Illegal Use Of Property….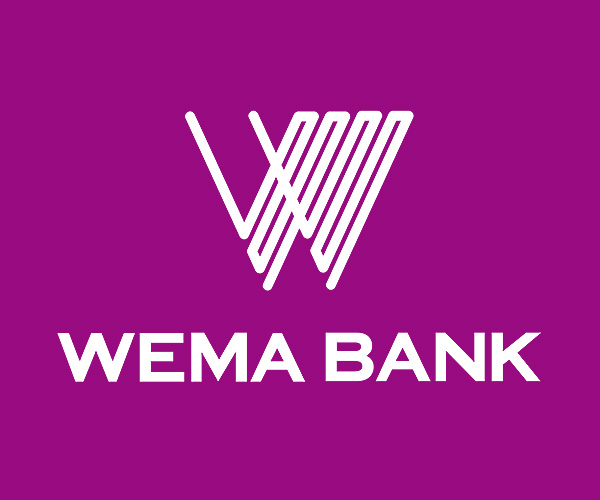 Bolade, a popular Oshodi-based Lagos family and owners of Bolade House, located in Oshodi, Lagos State have dragged Wema Bank Plc to court for using their property without paying for it.
According to a report, the bank continues to occupy the property despite an ejection notice served on it by the family, as the management of the financial institution flagrantly refused to vacate the premises.
Document spotted by our correspondent revealed that the family leased the property to Wema Bank in 1995 for 25 years, an agreement which expired on April 30, 2020.
However, when the lease expired, the bank was said to have pleaded for time to relocate, causing the bank a three-year tenancy, which was said to have run from May 1, 2020, and expired on April 30, 2023, at a rate of N6m per annum.
Interestingly, when the new short term agreement expired, the family's lawyer and the bank re-entered another round of negotiation, leading to a five-year tenancy rent of N8m per annum, which was later rejected by the family, who believed the property was worth more than the money the bank intended to pay.
According to the head of the family, Madam Helen Kupoluyi, they could not accept the offer because the apartment was valued at over N50m by a property valuer the family employed.
Kupoluyi said, "When the bank leased out the middle floor and was collecting rent on it without our consent, we never complained. We told them to employ their valuation of the building to get an appropriate rent for the building, but they refused. We charged them in court, but they refused to show up. We want them out of our building premises."
On his part, the lawyer for the family, Abraham Adeoye, said, "We wrote a letter to Wema Bank, putting further negotiations on hold until a valuation is conducted. They refused.
"They insisted the rent be the N8m agreed to with the solicitors when no agreement had been signed. The family further reached out to Wema Bank and proposed that a joint valuation be carried out by a team of valuers from the bank and the family; they refused.
"We have not signed any tenancy agreement with Wema Bank, and no money was ever received from Wema Bank. As such, Wema Bank has been occupying the property free of charge since April 30, 2023, when its tenancy expired."
Reacting to the allegation, spokesperson for the bank, Mabel Adeteye, said the feedback from the legal team was that the information provided by the family was incorrect.
"The information was completely wrong and false. All the information shared with you is wrong. We didn't receive any letters to that effect. I don't know what the motive is for the people; I know there is a conversation around the property.
"We had agreed on a certain amount for renewal, and the next thing they were waiting for from the family was for them to send a bank account number for payment. If they said they had gone to court, why not wait for the court to hear the two parties? Let them put their demands on a document; the bank can then look at it and respond."
HOW ACCESS BANK STRUGGLES TO ATTRACT FRENCH COMPANIES…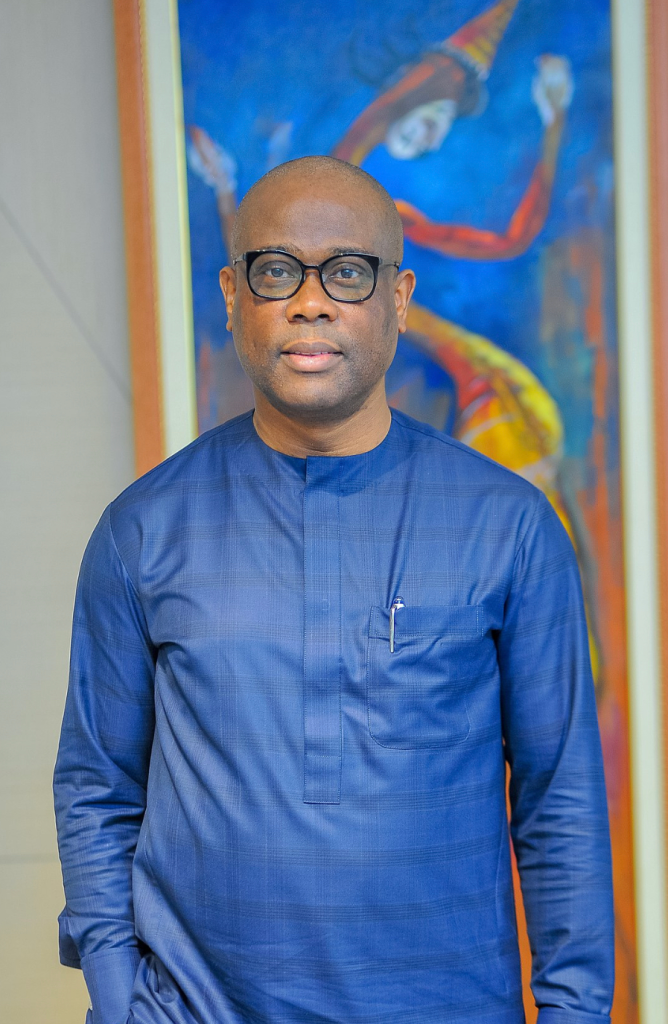 Nigerian Access Bank has been very outspoken about strengthening ties with France, but has not yet made much progress.
On the 10th floor of the Access Tower on Victoria Island in Lagos, the only sign that Access Bank has what it calls a "French Desk" is a tiny French flag in a corner. It has been nearly four months since the bank's main shareholder and non-executive director, Herbert Wigwe, opened the Desk, but it has not yet done anything.
The Desk has been set up to help French companies work in Nigeria and vice versa. To this end, a partnership with the Business France office in Lagos is currently being finalised. However, its efforts will first focus on Ghana. Access Bank's branch in Accra handles accounts for several major French companies, including TotalEnergies and the consultancy Mazars.
Presence in Paris
In May, Minister Delegate for Development, Francophonie and International Partnerships Chrysoula Zacharopoulou attended the inauguration of the new French Desk, intended to mark a new step forward in Access Bank's French strategy. Two weeks before, on 15 May, Wigwe became chairman of the French-Nigeria Business Council, replacing Abdulsamad Rabiu of BUA and then inaugurated a Paris branch at the Petit Palais with French Foreign Trade Minister Olivier Becht in attendance
Like the French Desk in Lagos, the Paris office, a branch of Access Bank's London and run by Justin Maria, cannot do much. It currently cannot open an account for any clients, discussions are still on going with the French Prudential Supervision and Resolution Authority.
Westward bound
The Paris branch of Access Bank and the French Desk in Lagos, which will also benefit from an office in Paris in the coming months, indicate its interest in the West African Economic and Monetary Union. The Nigerian bank acquired Standard Chartered Bank's assets in Angola, Cameroon, The Gambia, Tanzania and Sierra Leone, and now intends to break into the markets in Senegal and Ivory Coast.