FAKE NIGERIAN PRINCE JAILED FOR 7 YEARS FOR FRAUD IN UK
A Nigerian who was posing as a member of the Royal family, and mingling with diplomats, captains of industry and senior police officers has been jailed for fraud in UK.
Daily Mail reports that Dr Yilkyes Bala who hails from Plateau State was chauffeur-driven in a black Bentley and hosted sumptuous dinners at the Dorchester to mix with society's elite.
But the supposedly flourishing businessman was in fact a criminal mastermind responsible for an ambitious immigration racket.
Investigators believe he helped more than 100 of his countrymen, including most of his extended family, to enter the UK illegally under false and stolen identities.
At the centre of the scam was a corrupt Home Office worker who sold him genuine, but improperly issued, refugee passports for £1,500 each.
Bala then used his network of security companies to give the illegal immigrants references and jobs.
They could then 'hit the jackpot' and obtain a National Insurance number, giving them full citizen's rights and access to State benefits.bala 2
But the racket, which continued for up to 16 years, unravelled when the Home Office employee was caught out.
This week Bala, 55, was starting a seven year jail sentence from August 1st, after a jury convicted him of conspiring to breach immigration laws.
A judge at Canterbury Crown Court said the charming fraudster was 'at the hub' of a 'significant conspiracy' to beat UK border security.
The conviction is an embarrassment for those who mixed with Bala, including the Nigerian Ambassador and senior officers at City of London Police.
The charming conman referred to himself as 'His Royal Highness Prince Yilkyes Bala Finok Tonglele PhD State Crown Prince'.
He even carried an identity card claiming to be 'prince of princes' in the Nigerian Plateau State Council of Chiefs.
Investigators found he did not inherit the honour, but he claimed it was bestowed on him later in life, and they have been unable to disprove this.
Bala travelled to Britain in the early 1980s before studying administration at Greenwich School of Management as part of a philosophy doctorate.
He already claimed to have a degree from the now-defunct Clayton University, in Missouri, U.S., long suspected as a 'buy-a-degree' college.
He went on to set up a network of companies and claimed that at one stage they employed 900 people across Europe, Asia and Africa.
The core business was supplying security guards to the construction industry, including one firm based in Knightsbridge, Central London.
His companies, which included Golden Shield and Mayfair and Knightsbridge Guarding, also provided alarm monitoring, VIP bodyguards and uniformed guards for offices.
Within two decades Bala, a father of six, was living in a £1.3million home in leafy Beckenham, South East London.
He joined the Croydon branch of the Masons and sent his daughters to fee-paying Blackheath High School.
But a huge investigation, which Bala claimed cost up to £10 million, unravelled his empire and exposed him as a ruthless conman.
Officials discovered a corrupt Home Office employee based in Croydon had improperly obtained more than 200 refugee passports.
In genuine cases they are used as travel documents for those claiming asylum in Britain, often fleeing religious or political persecution.
But the official was illicitly applying for them in the name of non-existent relatives of genuine refugees.
At least 91 documents were posted to addresses linked to Bala, who ran the Armour Group chain of companies with offices across the capital.
They were then used as the foundation for applications to remain in the UK as he and his accomplices ran rings around immigration officials.
Those linked to Bala used every trick in the book to beat border controls, from urgent medical visas to travelling as domestic servants.
Some were so shameless that they changed their names by deed poll back to their original identities within weeks of adopting the persona of a non-existent refugee.
Among those given false identities so they could remain in Britain were Bala's second wife and his brother.
After his arrest, Bala boasted to officials that he was allowed up to seven wives, 'and a few more on the side'.
Investigators found his home stuffed with paperwork linked to his businesses, with documents in his garage filling two vans alone.
Because of the complex web of his businesses it took the Home Office two years to prepare the case against him.
The illegal immigrants caused chaos in Government systems once they had obtained their new identities.
One man was uncovered by his fingerprints when he was caught drink driving on two occasions, first under his real name and then in a false one.
In some cases, illegal immigrants had already failed to gain citizenship under one name so simply adopted a new identity to try again.
Official company minutes for Bala's security companies recorded the same people attending meetings under different names.
Bala's second wife Giwo Tonglele, 46, was also convicted of conspiracy to facilitate illegal entry of persons into the UK and was jailed for five years.
Their former employee Casmir Ekwuhga, 42, was jailed for four years for taking part in the conspiracy, holding a refugee passport illegally and using it to obtain a driving licence fraudulently.
Jailing them, Judge Heather Norton said the scam was well organised.
She said: 'These documents were created to order. Each one of you was involved in deceiving the immigration authorities. You were at the hub of the whole enterprise.
'The motive was simple.It was to provide identities for employees, relatives and friends. It was a significant conspiracy.'
More than 100 illegal immigrants linked to the scam have been arrested, but only a small number are believed to have been convicted and deported.
David Fairclough, of the Home Office, said Bala was brought to justice after a 'long, complex and painstaking investigation' and said the case should serve as a warning to others.
Full List: Newly Sworn In Lagos State Executive Council And Their Portfolio……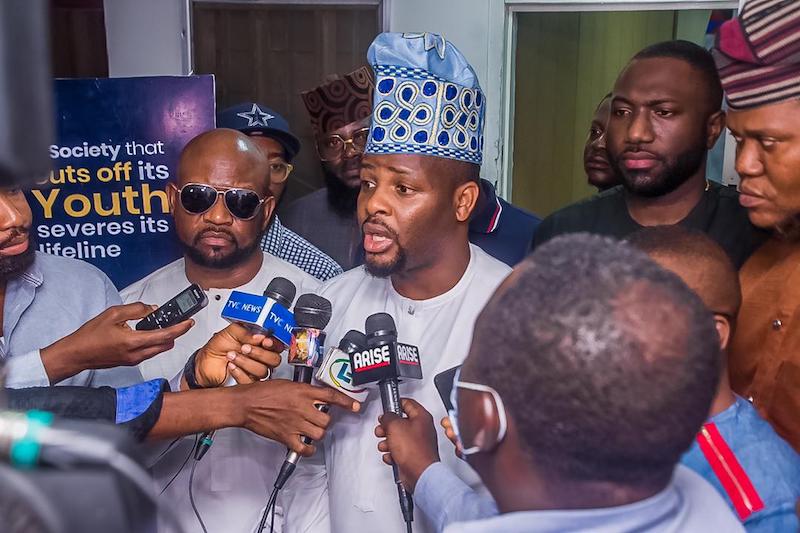 Governor of Lagos State, Mr Babajide Sanwoolu swears-in the Lagos State Executive Council, today at the Adeyemi Bero Auditorium, Alausa Ikeja.
Here are the executive council and their portfolio…….
Mr. Afolabi Ayantayo – Commissioner for Establishment Training and Pensions
Mr. Jamiu Alli-Balogun – Commissioner for Basic Education
Mr. Gbenga Oyerinde – Commissioner, Special Duties
Mr. Lawal Pedro (SAN) – Attorney-General and Commissioner for Justice
Mr. Mobolaji Ogunlende – Commissioner for Youth and Social Development
Hon. Ibrahim Layode – Commisioner for Home Affairs and culture
Mrs. Toke Benson-Awoyinka – Commisioner for Tourism
Olakunle Rotimi-Akodu – Special Adviser, Environment
Mr. Abdulkabir Ogungbo – Special Adviser, Taxation and Revenue
Engr. Abiola Olowu – Special Adviser, Commerce and Investment
Dr. Adekunle Olayinka – Special Adviser, Works (to report to the Deputy Governor)
Mrs. Bolaji Cecilia Dada – Commissioner for Women Affairs and Poverty Alleviation
Mr. Idris Aregbe – Special Adviser, Tourism Arts and Culture
Mr. Yakubu Adebayo Alebiosu – Commissioner Waterfront Infrastructure
Mr. Tokunbo Wahab – Commisioner for Environment
Hon. Bola Olumegbon – Special Adviser, Central Business District (CBD)
Dr. Oreoluwa Finnih-Awokoya – Special Adviser Health
Mr. Kayode Bolaji-Roberts – Local Government Affairs
Mr. Moruf Akinderu Fatai – Commissioner for Housing
Mr. Seun Osiyemi – Commissioner for Transportation
Ms. Barakat Bakare – Special Adviser, Housing
Prof. Akin Abayomi – Commissioner for Health
Mr. Gbenga Omotoso – Commissioner for Information and Strategy
Dr. Rotimi Fashola – Special Adviser Agriculture
Mr. Mosopefolu George – Commissioner for Economic Planning and Budget
Mr. Tunbosun Alake – Commissioner for Science and Technology
Ms. Ruth Abisola Olusanya – Commissioner for Agriculture
Mrs. Kaosarat Folashade Ambrose – Commisioner for Industries, Trade and Investment
Dr. Olumide Oluyinka – Commissioner for Physical Planning
Mr. Yomi Oluyomi – Commissioner for Finance
Dr. Jide Babatunde – Special Adviser E-GIS
Dr Afolabi Abiodun Tajudeen – Special Adviser, Political, Legislative and Civic Engagement
Hon. Sola Shakirudeen Giwa – Special Adviser Transportation
Dr Mrs Iyabo Oyeyemi Ayoola – Special Adviser, Central Internal Audit
Mr Ajigbotafe Akinyemi – Commissioner, Weath creation
Mr Nurudeen Lanre Yekini-Agbaje – Special Adviser, Rural Development and Chieftaincy Affairs
Mr Tolani Sule Akibu – Commissioner for Tertiary Education
EFCC arraigns Lee Fakino Nigeria Limited Director, Emmanuel Ajibola Obakin over N251.6m fraud in Ibadan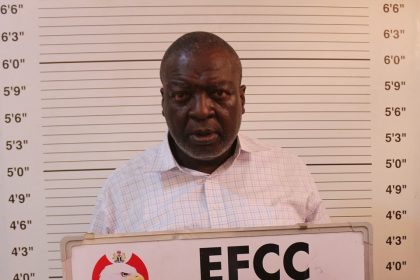 The Ibadan Zonal Command of the Economic and Financial Crimes Commission has arraigned Emmanuel Ajibola Obakin for allegedly stealing N251,685,000 belonging to a firm, Lee Fakino Nigeria Limited.
The EFCC made these declarations via a statement issued on Tuesday.
Wilson Uwujaren, Head, Media and Publicity of EFCC, in the statement, noted that the commission on Tuesday arraigned the suspect before Justice Ladiran Akintola of Oyo State High Court.
He added that the commission dragged the suspect to the court on a four-count charge bordering on alleged stealing.
It maintained that the suspect, one of the two directors of the company and a signatory to the company's account, committed the alleged offence in December last year.
The commission, while speaking further, revealed that the suspect allegedly withdrew the money without authorization and consent of the Managing Director and Chief Executive Officer, Akindele Fajemiyo.
The prosecution counsel, Oyelakin Oyediran, asked the court for a trial date.
It also prayed the court to remand the defendant in the correctional facility pending the determination of the case.
But, counsel to the defendant, Ibrahim Lawal, in his remarks, urged the court to admit his client to bail.
Akintola, after listening to the two parties, admitted the defendant to bail in the sum of N50 million and two sureties, preferably the wife and younger brother to the defendant, in like sum.
The judge then ordered that the defendant provide the court with his National Identification Slip and residential addresses.
He, however, adjourned the matter till 23rd October, 2023 for further hearing.
Former Managing Director Of NDDC, George Turnah, Two Others Jailed Six Years Over N2.9bn Fraud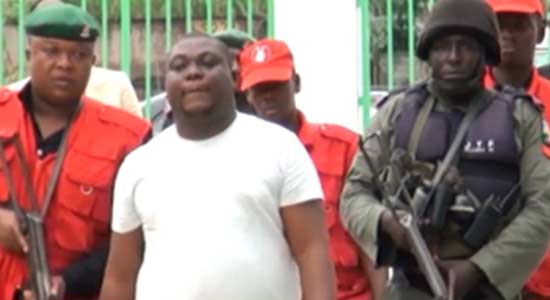 A Federal High Court in Port Harcourt, Rivers State, has convicted and sentenced George Turnah, a former Special Adviser to Dan Abia and former Managing Director of the Niger Delta Development Commission, and two others to six years in jail for acquiring money by deception.
Ebis Orubebe and Uzorgor Chidebere, who were sentenced alongside Turnah by Presiding Judge Justice A. T. Mohammed, were also found guilty of money laundering, conversion of funds, and forgery, all in violation of Section 1 (1) (a) of the Advance Fee Fraud and Other Fraud Related Offences Act, 2006, and punishable under Section 1(3) of the same Act.
The defendants were first arraigned by the Economic and Financial Crimes Commission (EFCC) in May 2017 and re-arraigned on January 25, 2021, on 23 counts of acquiring by false pretense, money laundering, and abuse of office totaling N2,894,500,000.
This was contained in a statement issued on Monday by the EECC spokesman, Wilson Uwujaren, and made available to newsmen.
The statement said, "They were jailed on Thursday, September 7, 2023, having been found guilty of charges preferred against them by the Port Harcourt Zonal Command of the Economic and Financial Crimes Commission.
"Count six of the charge reads: 'that you, George Turnah Alabh, Uzogor Silas Chidiebere, El-Godams Global Services Ltd., Turnoil and Gas Nigeria Ltd, Kolo Creek Petroleum Dev. Ltd, Celtic Pride Consult and Events Ltd, Yenagoa Mall Ltd, the Incorporated Trustees of Concerned Niger Delta Initiative, Adaka Boro Marine Services Ltd, Sugarland Integrated Farms Nig. Ltd, Geohan Telecommunication Nig. Ltd and others at large, on or about the 24th day of November 2014, at Port Harcourt, within the jurisdiction of this honourable court did take possession of the sum of Seven Hundred and Eight Million Five Hundred Thousand Naira (N708,500,000.00) which you reasonably ought to know that the money was obtained by a false pretence from the Niger Delta Development Commission purportedly for the purpose of providing quick win jobs for 300 youths and women groups and thereby committed an offence contrary to Section 15(2)(d) of the Money Laundering (Prohibition) Act, 2011 as amended and punishable under 15 (3) of the same Act.'"
It added, "Count 23 of the charge reads: 'that you George Turnah Alabh in 2014 within the jurisdiction of this honourable court did receive the sum of $1000,000.00 (One Million United State Dollars) (at the exchange rate of N184 to a Dollar) cash from one Umar Lawal of Hakuri Global Concept exceeding the statutory limit without going through a financial institution and thereby committed an offence contrary to Section 1 (a) of the Money Laundering (Prohibition) Act 2011 (as amended) and punishable under Section 16 (2) (b) of the same Act.'"
According to the statement, they pleaded "not guilty" to the charges.
It added that the prosecuting counsel, I. Agwu, called several witnesses and tendered documents to prove the case against the defendants.
Justice Mohammed convicted and sentenced them to two years imprisonment each, starting from the date of their arrest.
The 1st defendant was ordered to pay N1,000,000 as an option of fine while the 2nd and 3rd defendants were to pay N500,000 into the Consolidated Revenue Account of the Federal Republic of Nigeria.
Additionally, the 4th, 6th and 10th defendants were to return the sum of N180,000,000. Other restitutions include, N5,000,000 traced to the 1st convict, N100,000,000 traced to the 6th and 10th convicts, and N50,000,000 traced to Optimal Standard. They are to be forfeited to the NDDC.
Others are N46,760,843.61, N494,371.86, N13,000,000, and N23,500,000 to be forfeited to the NDDC by the 9th, 4th, 2nd and 3rd defendants respectively.
Turnah was the political godson of former President, Dr Goodluck Jonathan.