FAKE NIGERIAN PRINCE JAILED FOR 7 YEARS FOR FRAUD IN UK
A Nigerian who was posing as a member of the Royal family, and mingling with diplomats, captains of industry and senior police officers has been jailed for fraud in UK.
Daily Mail reports that Dr Yilkyes Bala who hails from Plateau State was chauffeur-driven in a black Bentley and hosted sumptuous dinners at the Dorchester to mix with society's elite.
But the supposedly flourishing businessman was in fact a criminal mastermind responsible for an ambitious immigration racket.
Investigators believe he helped more than 100 of his countrymen, including most of his extended family, to enter the UK illegally under false and stolen identities.
At the centre of the scam was a corrupt Home Office worker who sold him genuine, but improperly issued, refugee passports for £1,500 each.
Bala then used his network of security companies to give the illegal immigrants references and jobs.
They could then 'hit the jackpot' and obtain a National Insurance number, giving them full citizen's rights and access to State benefits.bala 2
But the racket, which continued for up to 16 years, unravelled when the Home Office employee was caught out.
This week Bala, 55, was starting a seven year jail sentence from August 1st, after a jury convicted him of conspiring to breach immigration laws.
A judge at Canterbury Crown Court said the charming fraudster was 'at the hub' of a 'significant conspiracy' to beat UK border security.
The conviction is an embarrassment for those who mixed with Bala, including the Nigerian Ambassador and senior officers at City of London Police.
The charming conman referred to himself as 'His Royal Highness Prince Yilkyes Bala Finok Tonglele PhD State Crown Prince'.
He even carried an identity card claiming to be 'prince of princes' in the Nigerian Plateau State Council of Chiefs.
Investigators found he did not inherit the honour, but he claimed it was bestowed on him later in life, and they have been unable to disprove this.
Bala travelled to Britain in the early 1980s before studying administration at Greenwich School of Management as part of a philosophy doctorate.
He already claimed to have a degree from the now-defunct Clayton University, in Missouri, U.S., long suspected as a 'buy-a-degree' college.
He went on to set up a network of companies and claimed that at one stage they employed 900 people across Europe, Asia and Africa.
The core business was supplying security guards to the construction industry, including one firm based in Knightsbridge, Central London.
His companies, which included Golden Shield and Mayfair and Knightsbridge Guarding, also provided alarm monitoring, VIP bodyguards and uniformed guards for offices.
Within two decades Bala, a father of six, was living in a £1.3million home in leafy Beckenham, South East London.
He joined the Croydon branch of the Masons and sent his daughters to fee-paying Blackheath High School.
But a huge investigation, which Bala claimed cost up to £10 million, unravelled his empire and exposed him as a ruthless conman.
Officials discovered a corrupt Home Office employee based in Croydon had improperly obtained more than 200 refugee passports.
In genuine cases they are used as travel documents for those claiming asylum in Britain, often fleeing religious or political persecution.
But the official was illicitly applying for them in the name of non-existent relatives of genuine refugees.
At least 91 documents were posted to addresses linked to Bala, who ran the Armour Group chain of companies with offices across the capital.
They were then used as the foundation for applications to remain in the UK as he and his accomplices ran rings around immigration officials.
Those linked to Bala used every trick in the book to beat border controls, from urgent medical visas to travelling as domestic servants.
Some were so shameless that they changed their names by deed poll back to their original identities within weeks of adopting the persona of a non-existent refugee.
Among those given false identities so they could remain in Britain were Bala's second wife and his brother.
After his arrest, Bala boasted to officials that he was allowed up to seven wives, 'and a few more on the side'.
Investigators found his home stuffed with paperwork linked to his businesses, with documents in his garage filling two vans alone.
Because of the complex web of his businesses it took the Home Office two years to prepare the case against him.
The illegal immigrants caused chaos in Government systems once they had obtained their new identities.
One man was uncovered by his fingerprints when he was caught drink driving on two occasions, first under his real name and then in a false one.
In some cases, illegal immigrants had already failed to gain citizenship under one name so simply adopted a new identity to try again.
Official company minutes for Bala's security companies recorded the same people attending meetings under different names.
Bala's second wife Giwo Tonglele, 46, was also convicted of conspiracy to facilitate illegal entry of persons into the UK and was jailed for five years.
Their former employee Casmir Ekwuhga, 42, was jailed for four years for taking part in the conspiracy, holding a refugee passport illegally and using it to obtain a driving licence fraudulently.
Jailing them, Judge Heather Norton said the scam was well organised.
She said: 'These documents were created to order. Each one of you was involved in deceiving the immigration authorities. You were at the hub of the whole enterprise.
'The motive was simple.It was to provide identities for employees, relatives and friends. It was a significant conspiracy.'
More than 100 illegal immigrants linked to the scam have been arrested, but only a small number are believed to have been convicted and deported.
David Fairclough, of the Home Office, said Bala was brought to justice after a 'long, complex and painstaking investigation' and said the case should serve as a warning to others.
I Know My Husband Likes Women – Olori Sekinat Elegushi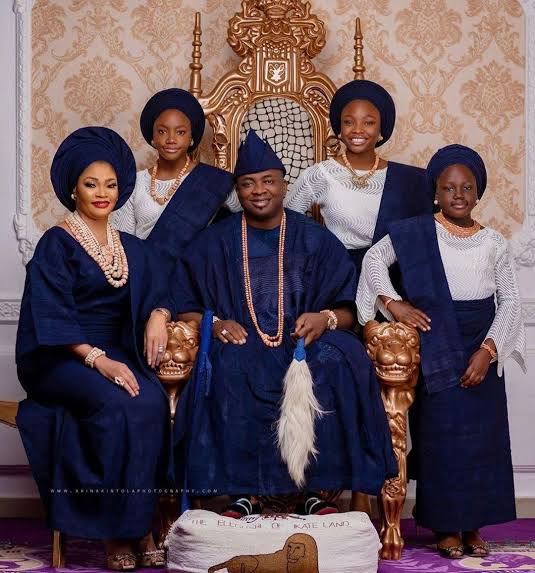 Olori Sekinat, the first wife of Oba Saheed Ademola Elegushi, Elegushi of Ikate-Elegushi, said she is not bothered by her husband's love for women.
In an interview with BBC Yoruba, Sekinat, who married the monarch in 2003, said she knew at the beginning of their relationship that the monarch loves women.
The queen, who argued that all men are promiscuous, said she decided to continue with the relationship because of her love for him.
"My mum had a shop at Lagos Island. That's where the king saw me and picked interest in me… I gave him a chance and we became friends," she said.
"However, I told him that I had a boyfriend at the time but he said there's no problem with that since we were only going to be friends.
Whenever I tell him that I'm going to see my boyfriend, he usually insists on accompanying me there. In fact, he knew my boyfriend then.
"In 2003, he proposed to me. I love him and he also loves me… despite the fact that he had other women in his life.
"For someone like him, who loves women, I ought to have turned him down that I cannot cope but we got along till he proposed and we got married."
The monarch took a second wife in 2019, Olori Hadizat Elegushi.
Reflecting on how she copes with the monarch's love for women, she said: "God has given me a patient and enduring spirit since childhood, my husband knows that I don't disturb him on issues that have to do with women.
"That is because I know he truly loves me, and he always puts me first. So, I'm not scared because I know no one can take my place.
"It's basically all men, it does not have to do with my husband alone. It is now left for the wife at home to handle the situation well. There is no man that is not promiscuous, it's not possible except those that are yet to be born."
How Green Space Recyling's Yemi Megbope Allegedly Dupes Investor Of N42million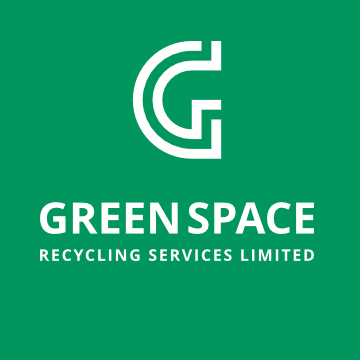 Being a sustainability adherent, Joshua Adegbola participated in a seminar organised by the Lagos Business School in 2019 with the hope that the platform would connect him with the right people and ultimately propel him into realising his lifelong ambition – owning a recycling plant.
During the seminar, he met Yemi Megbope, who was equally a recycling enthusiast, and thought his prayer had been answered.
Yemi Megbope.
After the exchange of ideas and an extensive conversation on recycling, Megbope offered Adegbola a stimulant – an invitation to her recycling plant in Ikorodu, Lagos.
"I paid a visit to her factory called Green Space Recycling Services Ltd. in Ikorodu in 2019 and was impressed by what I saw. I became so excited that I expressed my desire to set up something similar to hers," Adegbola said.
The N34 million invoice Megbope sent to Adegbola
The PSP operator said he began making payments to Megbope in tranches but was forced to ask for a refund when he noticed a grey area in the agreement they had.
"When I started having doubts about all the things she told me, I took my money back from her. However, when she gave me assurances that my funds were safe, I started paying the money back to her in tranches," Adegbola said.
"She said there was no problem and that I should reach out to her anytime I was ready.
"I asked her what it would cost me to set up a similar recycling centre, especially in the area of getting all necessary equipment needed for the business, and she said she would find out and get back to me."
Adegbola said he reached out to Megbope in June 2020 when he felt he was ready to start the business.
"When I told her I was ready, she gave me a quotation of N29.2 million and a list of the equipment that would be transported to Nigeria from China once I made payment," Adegbola said.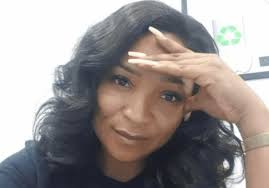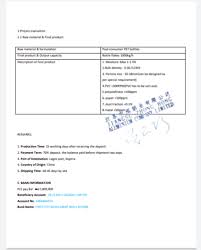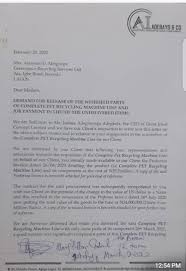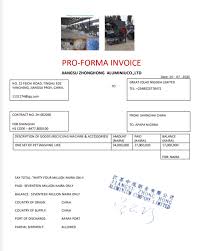 "When she gave me the list, I told her I personally didn't have that kind of money but there were people that could borrow me."
The moment Adegbola recommenced payment for the equipment he needed, the narrative changed.
"After paying a considerable amount out of the N29.2 million she said the equipment would cost me, she reached out to me and said the dollar exchange rate had changed and that I now had to pay N34 million," Adegbola said
"I couldn't go back at that point, so I had to make the additional payment she requested.
"In February 2021, I completed the payment after I was able to raise the money from friends.
"Mogbope told me my equipment would arrive Nigeria in March, 2021.
"For me to be able to clear the machines when they eventually arrive the Apapa port, she initially told me, it would cost N4.6 million. But later, she said it would cost me N6.6 million.
"At the end of the day, the entire amount I paid to Mogbope was N42,080,000 million. It was also agreed that the equipment I ordered would come in 'two full containers.'"
WHAT ADEGBOLA ORDERED VERSUS WHAT HE GOT
Yemi Megbope
The goods did arrive the Apapa port in March, 2021, as Megbope promised. However, they did not come in "two full containers" as promised and this sent an immediate signal to Adegbola that something was not right.
"When the goods arrived, I noticed they were scattered in six different containers," the PSP operator said.
"I also saw that they loaded other peoples' goods with mine in all six containers. I quickly sensed that the equipment she had ordered on my behalf was not even up to two containers and that was why she had them scattered in other people's containers."
Just like he had suspected, when the machines were brought out, Adegbola realised that they were not complete.
"Without wasting any further time, I decided to confront her about the incomplete machines that were delivered to me," Adegbola said.
"This was when she said the money I paid her could not buy the whole equipment and that she only later decided to buy the most important ones I would be needing among them.
"She added that I should still be able to start my plant with the incomplete but key machines that were delivered to me. She even advised me to buy the missing ones locally.
"I became so sad because the equipment Megbope handed over to me were not worth N42 million. I also became quite depressed because I knew I had been defrauded."
THE ACTUAL COST OF THE MACHINES MEGBOPE COLECTED N40M FOR AND STILL DID NOT DELIVER
Adegbola told us that he decided to do an independent finding online to know the actual cost of the machine Megbope collected over N40 million for.
"Luckily for me, I came in contact with the actual Chinese company that Megbope purchased the equipment from and they sent me all relevant correspondents on the inquiry I made," Adegbola said.
"I then requested for an invoice from the company, and when they sent it, the equipment she collected about $100,000 from me for – because as of then a dollar was still being exchanged for N430 – was less than $25,000!
"This meant that the actual cost of all the equipment was within the region of N15 million.
"How could she have collected almost triple the actual amount from me and still not deliver all the equipment I needed? I was really mad."
"Despite making over N27 million off me, she still chose not to deliver the complete equipment. Is that not wickedness?"
THE MEETING
Adegbola told our correspondent that he later scheduled a meeting with Megbope to allow both parties fashion out a solution on the matter.
"In the meeting, I told her my findings and the actual amount the Chinese company told me the equipment cost and she gave an excuse that she didn't go to China herself," Adegbola said.
"She also claimed she made the purchase through an intermediary.
"I then asked her, 'You claimed to have used an intermediary, yet after swindling me this much, you still did not deliver all I requested for?'"
Adegbola said he insisted that Megbope get in touch with the intermediary so he could speak to him directly but she became evasive.
"I told her I paid for two containers so that my equipment wouldn't get mixed up with those of others. It was clear she had my equipment scattered in different containers because of the fraud she wanted to perpetrate," he said.
THE FAILED PROMISES THAT FOLLOWED
Adegbola said he had been asking Megbope to deliver the outstanding equipment since March, 2021, but she had continued to give him excuses.
In February, he got his lawyer to write her a demand letter.
First Demand Letter Adegbola Wrote to Megbope
"In February 2022, I got my lawyer to write her a letter demanding that she address my concern by making the other outstanding equipment available," Adegbola said.
First Demand Letter Adegbola Wrote to Megbope
"Her lawyer wrote us back that the reason I did not get all the complete equipment was that there was 'a mix up from China'. He also said they would be delivered soon. Till date, however, there has been no further response from them.
"I later asked her to pay me the equivalent of the outstanding equipment so that I could make the purchase on my own but she still did not respond."
Adegbola said he wrote another letter to Megbope in September but still did not get any favourable response.
Message Between Agebola and Megbope
"She later sent me a series of WhatsApp messages to ask me where I would want her to deliver the items to. I sent the address to her and to her lawyer also," Adegbola said.
"Till we speak, she still has not delivered them."
Another Demand Letter Written in March
Adegbola said he had been getting messages from his creditors to repay the loans he collected from them between 2020 and 2021.
I don't know why she doesn't want me to flourish," Adegbola said.
"The loan that I secured in order to pay her for the equipment has now risen to over N80 million because of the interest I am supposed to pay on it. It has continued to accumulate interest at a compounding rate.
"She has killed my business and I know she is after my life. One of the things that can throw a man into depression is debt, especially when it is an unserviceable debt.
"Every day, I wake up, go about my business and come back home to an ever-increasing debt, and this is because Megbope has decided to hold on to what could have brought forth the income I could have used in repaying the debt.
"It's been over 20 months since I made the payment to her."
REVELATION FROM THE SOURCE
Final Demand Notice Issued in October
Adegbola said he later reached out to a Chinese contact who also knew about the development.
What the Chinese contact revealed to me was disturbing," Adegbola said.
"He told me that Megbope sold my equipment to another person. I also was able to establish that she paid around N15 million for the equipment and kept over N27 million for herself. Yet she did not supply all she was supposed to supply to me.
"I challenged her to bring out the list of equipment she ordered and the prices that were given to her by the manufacturers, but she never released the actual price list to me. She only sent me the total sum I was to pay."
Adegbola said that apart from the N27 million fraud, Megbope had also refused to deliver essential machines like a rising tank, three screw loaders and one hot washing tank to him.
"It has been a tormenting journey. It is an episode that can make you lose your mind," the PSP operator said.
'OUR LAWYERS ARE ALREADY SORTING ISSUES OUT'
When contacted Megbope for comments on the matter, she said her lawyer was already working with Adegbola's lawyer to get the issue resolved.
"He already told a lawyer to write to me on the issue. I have also contacted mine and they are already exchanging correspondence," Megbope said.
When she was further asked whether she would like to react to the allegation levelled against her, she said she preferred to allow her lawyer do his job.
"When lawyers are having conversations, it is always better to allow them do their job. At the end of the day, the legal route is like the ultimate [sic]," she said.
After the conversation Megbope had with our reporter, she again reached out to Adegbola in November 2022, promising to deliver the equipment in one week. But she failed again in making good the promise.
My 3 Daughters Can Stand Shoulder-to Shoulder With Any Man — Olori Sekinat Elegushi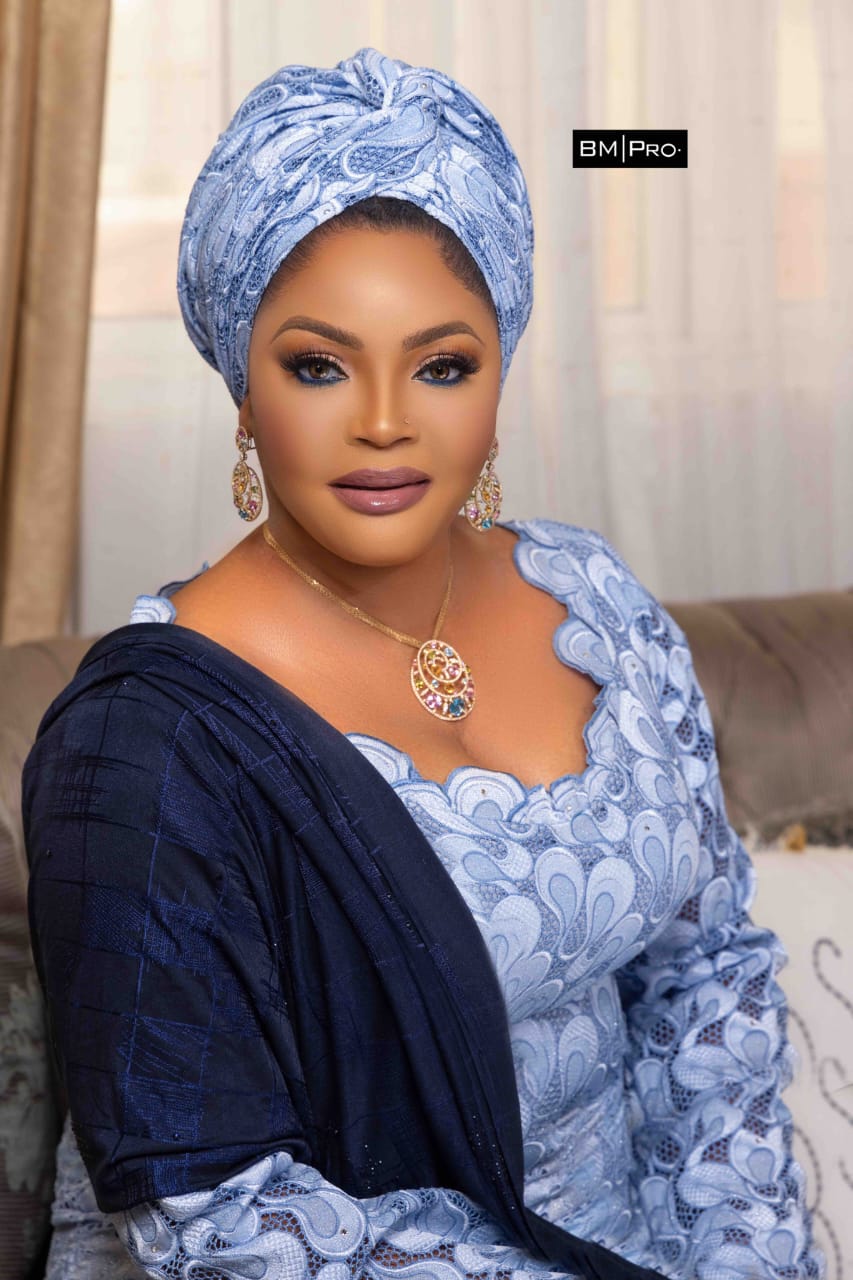 Olori Sekinat Aramide Elegushi, wife of Lagos popular traditional ruler, Oba Saheed Ademola Elegushi, has revealed that she is not bothered about not producing an heir for her husband.
In a recent interview with BBC News, the elegant Queen of Ikate Kingdom said she is not worried but has been so blessed to have three adorable daughters together with Oba Elegushi—who she married in 2003— and they have both raised the girls to stand shoulder to shoulder with their male counterparts in any part of the world.
She admitted that while women are not allowed to sit on the Elegushi royal throne, her daughters are capable of competing on an equal footing with men anywhere in the world.
"I never believed I wouldn't have a male child but God in His infinite mercies gave me three beautiful daughters. Of course when it comes to ascending the throne, female children cannot inherit the throne. But I am so proud of my daughters because there is no place where any of their male counterparts stand, my daughters will stand shoulder-to-shoulder with them," Olori boasted in the interview released on Wednesday and conducted in the Yoruba language.
The Olori's experience of successfully raising her three daughters has inspired her passionate love for the underprivileged and showing love to children through her Quality and Selfless Empowerment, QSE Foundation.
Speaking passionately about the foundation which holds annual children's parties, and always well attended by several children in the community and beyond, Olori Sekinat said: "We care for mothers and their children. We have also been able to help many women in the community. The face of the kingdom has really changed. We have been able to introduce some modernity into the way things are done."
Fielding questions on how different women swarm around her charming and well-heeled husband; Olori Sekinat said she has never been bothered by this as she claimed that it is natural for her husband to be attracted to different women because of his look and status as a first class modern monarch.
She however expressed confidence in her husband's love and knowing that he prioritises her above every other woman. "God has given me the virtues of patience and endurance since I was young. My husband knows I don't make a fuss about other women because I know he loves me and puts me first," she exuded.
Olori Sekinat recalled meeting the king as a student at her late mother's shop on Lagos Island, but he did not tell her anything about his royal status.
She claimed to have voiced concerns when her husband was selected for the throne at the time he —Oba Elegushi— was already rising politically and on the verge of getting the ticket to represent his people in Eti Osa at the House of Representatives but the wishes of the people prevailed.