EXPOSED: HATER FAKE EKE ERU MESSAGE TO LAFUNKY
MESSAGE TO LAFUNKY SHE JUST REMOVED THIS ADVICE FROM HER WALL.
Conscience,loyalty,friends,i dont think u have that in your dictionary,did u listen to yursf talk on that,or have u forgoten milions of nigerians are watchin,even somone in nollywood is writting a script already on this season film,i hope when i watch it u would understand better,oh my God even the title says it all,so far no one has given u an award yet for this role you played,waohhh… Madam the madam,i almost wrote your new name like latraitor ,lafilthy,la lack of loyalty etc…but i changed my mind i would rather talk to u,because u also may be loosing lsome of your sleep because u are everly online,this is just the first stage,may be u are pondering on how did u get here?how did it get soo bad?im trying so hard not to be blunt by caling u names like ODALE ORE,ALABOSI,APAYAN,IKA etc but im not ,i feel your concience by now should be screaming out those names….u love fame,u want to be the goody goody girl,but u know u are not famous but the opposite is the case,u also know within u that u are not good ,what u did was bad,terrible , u just showed it to the world at large…ohhhhh,….mama it would have been beter if u dint call in to esabods show i was just looking for a way to doubt you that u couldnt have sent those audios common u truly confirmed u sold your "BROTHER"OUT …u know what ?The ANGELIC LADY did u a big favour by using the word TAP or HACk honestly it wil save u d stress of been called a traitor.you have friends in the u.s,u have friends on social media,little by litle dey are blocking u and unfriending u because they are afraid of u..that man infinity trusted u with his heart,mind and soul and along the line he offended u,so what "shit does happen"laf????what did he go gan,he did nothing to u,when u said omo nigeria emagbo i was expecting you to say he killed u ,or he stole from u,or he killed a loved one of yours abi?ko to nitori….he did none of that he only TRUSTED you like he would trust him self ,its even obviuos that he TRUSTED u more than abike jagaban …now how do friends settle discord or misunderstanding?may be someone should answer this for me…lol,by selling them out to their worse enemy right?how come u chose to give the audios to ESABOD?uhmmmm have u forgoten that people are watching you,have u forgoten that a GOOD NAME is better than gold or silver…lafunky what if you dont have the audios from your So called BROTHER,?omashe ooo,,,y is olufimo quite now,he's also aware that u are LOYAL TO NO ONE ,buh because he is loyal to u he wil stick around just for a while,or a little bit,he may even read it and pretend to u like hes with u all the way….lol,laf???? He would soon avoid u,he would avoid telling you his deepest secret u already know y,,?dnt blame him when that happens o,im sure people are already warning him now to becareful with you,what about when you attend parties that is if u get invited animore these days,im sure its only esabods party u wil get invited to, those friends praising you for now would also live u because of same reason,even mama ESABOD is afraid of u,have u heard what the omo ewe are saying that she shouldnt trust u,esabod even said she had to use u as the judas,,,im shaking my head,have u heard what people are saying ?…have u imagined what your church people are saying underneath…?….i know u are doing alot of thinking buh the did has been done,…u preached peace but considering the sensitivity in the audios,Has it brought "PEACE "to u?or both parties involved?u know the truth,u know u purposely released it bcause of JEALOUSY,Infinity was giving abike much recognition than u,and because he just wanted to prove to u that he was stil loyal to u,he had to send you all recordings of conversation made behind u,he never envisage this….uhm aiye ma nika o,o buru gan,i just have to be blunt with u,let your conscience judge u,u don port now ,,,,la esabods padi,la iya ewe…mo gbedi fun e…
Source: Esabod!
Between Gov. Hope Uzodimma And Imo Hoteliers…….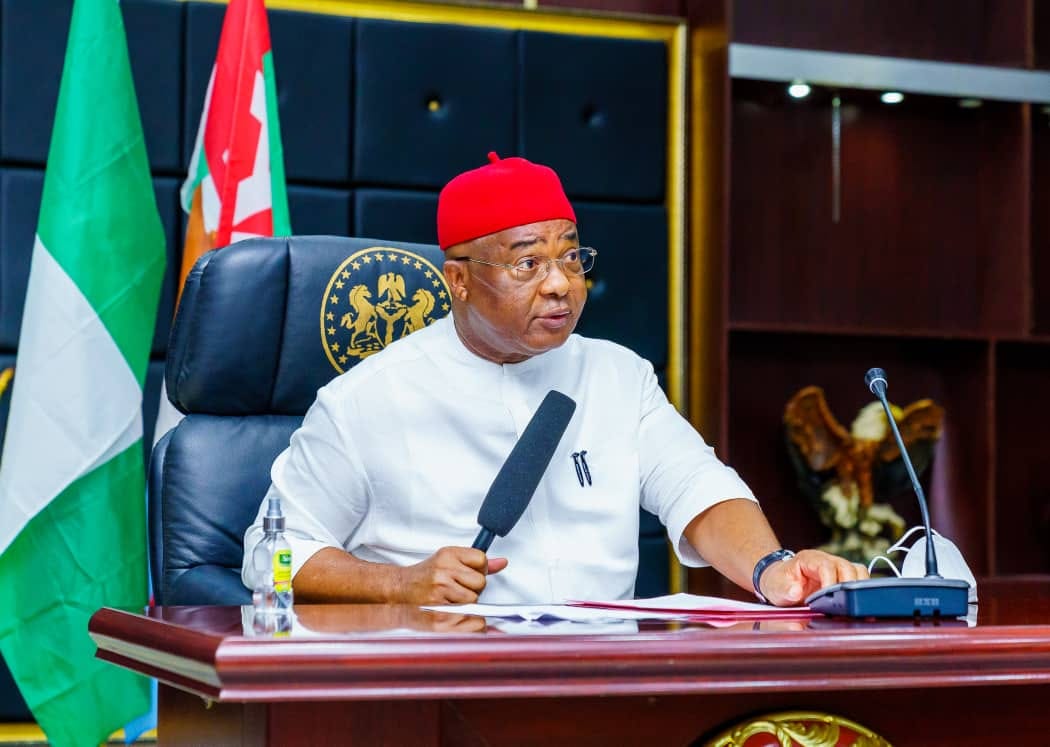 Governor Hope Uzodimma has prevented the proposed strike by the Imo Hoteliers Association.
The strike was scheduled to commence on Tuesday but the Chairman of the association, Mr. Chima Chukwunyere announced in Owerri that the strike has been suspended.
Chukwunyere said that the proposed strike was suspended after due consultations with Gov. Uzodimma.
According to him, Uzodimma promised to personally intervene to solve all the outstanding issues raised by the association.
"The governor condemned the actions of sealing and looting of the hotels illegally and directed that no ministry should use consultants in revenue collection.
" He promised to convene a meeting of the executives of the Imo Internal Revenue Service and those of the Nigeria Hotel Association, Imo chapter, to harmonize the demand notice issued to the hoteliers."
Chukwunyere said that the governor also advised members to pay taxes to enable the Imo government to function and serve the state better.
The association on Sept. 10 threatened to embark on strike over alleged multiple taxations, illegal sealing of hotels, and unprofessional conduct of revenue collectors.
Despite his "expulsion", ADC presidential candidate, Kachikwu, makes INEC list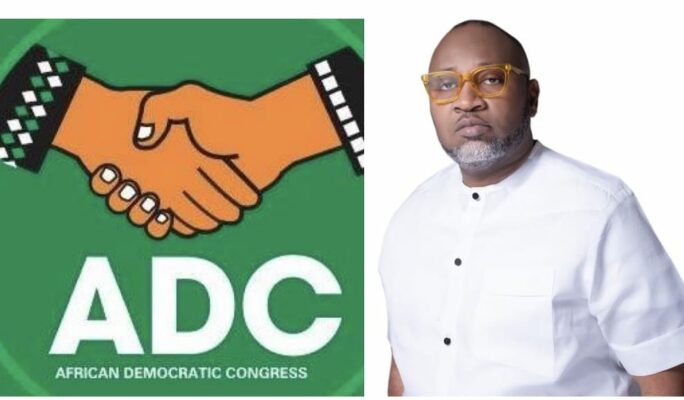 Mr Kachikwu was expelled from the party last Friday by the Ralph Nwosu-led NWC.
The embattled presidential candidate of the African Democratic Congress (ADC), Dumebi Kachikwu, has been named among candidates validly nominated by political parties for the 2023 presidential election despite his "expulsion" from the party.
Mr Kachikwu was among the 18 presidential candidates approved by the Independent National Electoral Commission (INEC) on Tuesday.
The Ralph Nwosu-led National Working Committee (NWC) of the party announced the expulsion of Mr Kachikwu from the party last Friday for alleged anti-party activities.
He was expelled along with seven other key party leaders following the recommendation of a seven-member disciplinary committee earlier set up by the ADC NWC. The NWC had earlier on 2 September placed the presidential candidate on suspension.
Mr Nwosu, in a statement issued late Friday, said the disciplinary committee found Mr Kachikwu guilty of allegations of gross misconduct, and gross violations of its constitution, among others.
But in its reaction the following day, the interim leadership of the ADC dismissed Mr Kachikwu's purported expulsion.
The interim National Chairman of the Party, Patricia Akwashiki, in a statement, described the action of the erstwhile chairman, Mr Nwosu, as the antics of a sinking man clutching at straws.
The crisis rocking the ADC has its genesis in the call for the resignation of the national chairman by 27 state chairmen of the party, having spent 17 years in the office.
At the time of filing this report, we could not confirm if the party's leadership had made formal or legal requests to the commission to remove the candidate from the list.
Stella Obasanjo's brother, John Abebe, arraigned for fraud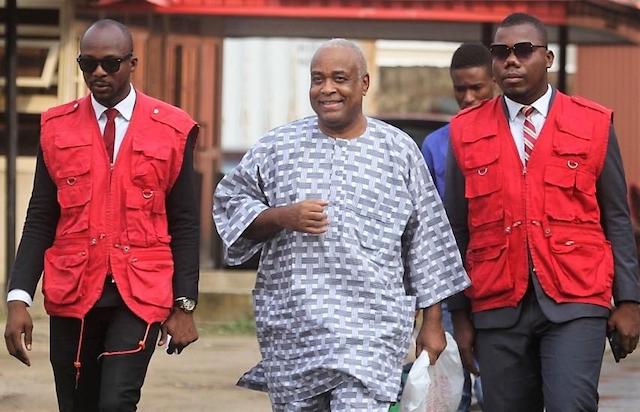 Dr. John Abebe, the younger brother of a former First Lady, Stella Obasanjo, was on Monday arraigned by the Economic and Financial Crimes Commission on Monday before the Lagos State Special Offences Court in Ikeja over allegations of fraud.
Abebe was arraigned alongside a former Head of Firstbank Plc, United Kingdom Correspondent Office, Kamoru Alade Oladimeji, before Justice Olubunmi Abike-Fadipe on six charges of conspiracy, stealing, and obtaining money under pretence.
Part of the counts against the defendants read: "That you, Dr. John Abebe and Kamoru Alade Oladimeji, on or about the 4th day of June 2013 in Lagos within the jurisdiction of this Honourable Court conspired amongst yourselves to commit felony to wit; stealing the sum of N120 million worth of property of Arsenal Technologies Limited."
"That you, Dr. John Abebe and Kamoru Alade Oladimeji, on or about the 4th day of June 2013, in Lagos within the jurisdiction of this Honourable Court conspired amongst yourselves to commit felony to wit; obtaining by false pretence the sum of N120 million property of Arsenal Technologies Limited under the pretence that your property lying being and situate at 9, Magbon Close, Ikoyi-Lagos State, which you pledged as the security to the Arsenal Technologies Limited was unencumbered, which representation you knew to be false."
"That you Dr. John Abebe and Inducon Nigeria Limited, on or about the 4th day of June 2013, in Lagos within the jurisdiction of this Honourable Court, with intent to defraud and to gain for yourself the sum of $1,000,000.00 or its Naira equivalent from Arsenal Technologies Limited by false pretence to procure the execution of valuable security to wit; a deed of assignment between Inducon Nigeria Limited and Arsenal Technologies Limited, wherein you falsely claimed that the property lying being and situate at No. 9, Magbon Close, Ikoyi-Lagos was unencumbered and that you have full powers to assign and transfer the said property to the assignor; Arsenal Technologies Limited.
According to EFCC, the offences committed are contrary to Sections 280(1), (12), 8 (7), 285(1) and 278(1)(b) of the Criminal Laws of Lagos State, 2011.
The defendants, however, pleaded not guilty to the charge.
Following their plea, the prosecutor, Sulaimon urged the court to fix a trial date and to remand the defendants in the custody of the Nigerian Correctional Services until the hearing and determination of the charge.
However, the defense counsel, Anthony Popo and Sam Etaifo urged the court to grant their clients bail in the most liberal terms.
While moving the bail application on behalf of Abebe, Popo told the judge that the matter before her is a commercial transaction between the first defendant and the nominal complainant, which he is ready to settle out of court.
He also claimed that Abebe had paid back the sums of $100,000 and N30 million to the complainant and had also deposited the title document of 26 acres of land and the documents of a property in London to show his seriousness to resolve the matter.
The lawyer further submitted that the defendant would not jump bail since he never violated the terms of the administrative bail granted to him by the EFCC.
The prosecutor did not oppose the application but urged the court to impose stringent terms that will ensure the defendant's appearance in court for their trial.
In her ruling, Justice Abike-Fadipe granted the first defendant bail in the sum of N20 million with one surety in like sum.
She directed that the surety must be a resident of Lagos and must deposit the title document of a land property whose value must not be less than N20m
The judge also admitted the second defendant to bail in the sum of N10m with one surety in like sum, who must be a resident of the state.
Justice Abike-Fadipe further ordered that the defendant shall continue to enjoy the administrative bail earlier granted to them by the EFCC but if they failed after seven days to perfect the terms of the bail she granted them, they shall be arrested and remanded in prison.
She adjourned the case to December 6 for commencement of trial.