EXPOSED: HATER FAKE EKE ERU MESSAGE TO LAFUNKY
MESSAGE TO LAFUNKY SHE JUST REMOVED THIS ADVICE FROM HER WALL.
Conscience,loyalty,friends,i dont think u have that in your dictionary,did u listen to yursf talk on that,or have u forgoten milions of nigerians are watchin,even somone in nollywood is writting a script already on this season film,i hope when i watch it u would understand better,oh my God even the title says it all,so far no one has given u an award yet for this role you played,waohhh… Madam the madam,i almost wrote your new name like latraitor ,lafilthy,la lack of loyalty etc…but i changed my mind i would rather talk to u,because u also may be loosing lsome of your sleep because u are everly online,this is just the first stage,may be u are pondering on how did u get here?how did it get soo bad?im trying so hard not to be blunt by caling u names like ODALE ORE,ALABOSI,APAYAN,IKA etc but im not ,i feel your concience by now should be screaming out those names….u love fame,u want to be the goody goody girl,but u know u are not famous but the opposite is the case,u also know within u that u are not good ,what u did was bad,terrible , u just showed it to the world at large…ohhhhh,….mama it would have been beter if u dint call in to esabods show i was just looking for a way to doubt you that u couldnt have sent those audios common u truly confirmed u sold your "BROTHER"OUT …u know what ?The ANGELIC LADY did u a big favour by using the word TAP or HACk honestly it wil save u d stress of been called a traitor.you have friends in the u.s,u have friends on social media,little by litle dey are blocking u and unfriending u because they are afraid of u..that man infinity trusted u with his heart,mind and soul and along the line he offended u,so what "shit does happen"laf????what did he go gan,he did nothing to u,when u said omo nigeria emagbo i was expecting you to say he killed u ,or he stole from u,or he killed a loved one of yours abi?ko to nitori….he did none of that he only TRUSTED you like he would trust him self ,its even obviuos that he TRUSTED u more than abike jagaban …now how do friends settle discord or misunderstanding?may be someone should answer this for me…lol,by selling them out to their worse enemy right?how come u chose to give the audios to ESABOD?uhmmmm have u forgoten that people are watching you,have u forgoten that a GOOD NAME is better than gold or silver…lafunky what if you dont have the audios from your So called BROTHER,?omashe ooo,,,y is olufimo quite now,he's also aware that u are LOYAL TO NO ONE ,buh because he is loyal to u he wil stick around just for a while,or a little bit,he may even read it and pretend to u like hes with u all the way….lol,laf???? He would soon avoid u,he would avoid telling you his deepest secret u already know y,,?dnt blame him when that happens o,im sure people are already warning him now to becareful with you,what about when you attend parties that is if u get invited animore these days,im sure its only esabods party u wil get invited to, those friends praising you for now would also live u because of same reason,even mama ESABOD is afraid of u,have u heard what the omo ewe are saying that she shouldnt trust u,esabod even said she had to use u as the judas,,,im shaking my head,have u heard what people are saying ?…have u imagined what your church people are saying underneath…?….i know u are doing alot of thinking buh the did has been done,…u preached peace but considering the sensitivity in the audios,Has it brought "PEACE "to u?or both parties involved?u know the truth,u know u purposely released it bcause of JEALOUSY,Infinity was giving abike much recognition than u,and because he just wanted to prove to u that he was stil loyal to u,he had to send you all recordings of conversation made behind u,he never envisage this….uhm aiye ma nika o,o buru gan,i just have to be blunt with u,let your conscience judge u,u don port now ,,,,la esabods padi,la iya ewe…mo gbedi fun e…
Source: Esabod!
Court Remands Popular Lagos Auto Dealer,Ikechukwu Daryl Ogbonna IVD, Over Wife's Death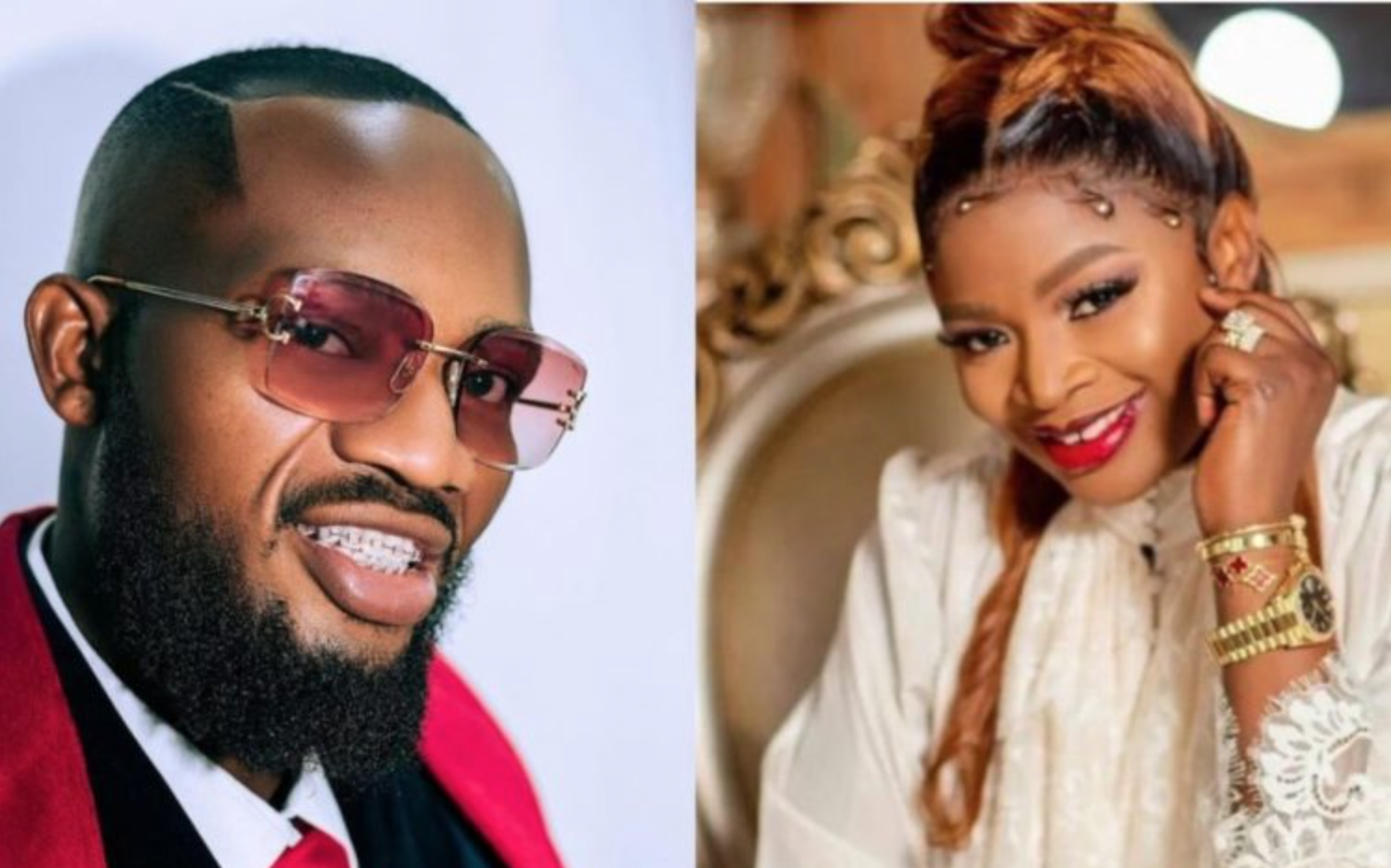 An Ebute Meta Magistrates Court in Lagos on Tuesday remanded a popular Lagos auto dealer, Ikechukwu Daryl Ogbonna fondly known as IVD, over the death of his wife, Abimbola Martins-Ogbonna.
In the verdict by Magistrate Adebayo Kafayat Tella, the decision was made following the advice of the Director of Public Prosecution (DPP), Lagos State, which indicted Ogbonna for involuntary manslaughter.
Reading out the DPP's advice, Mrs Tella said the defendant should be arraigned before the Lagos High Court, therefore, the Magistrate remanded the car dealer in custody pending the filing of information against him and his arraignment.
The defense counsel, Mr Abubakar Yesufu, however, prayed the court to release the defendant based on earlier bail conditions granted him.
But Magistrate Tella held that she lacked the jurisdiction to entertain a case of involuntary manslaughter, hence all bail applications should be presented before the high court. She adjourned till March 7, 2023.
It should be recalled that Bimbo sustained injuries in a fire incident after a dispute with IVD in their residence in Megamound Estate, Lekki on October 15, 2022. She was rushed to a hospital where she died as a result of the injuries she sustained.
IVD was arrested by the Lagos State Police Command and transferred to the State Criminal Investigation Department, Yaba.
Alleged N15.5bn Fraud: Court Orders Police To Produce Bamise Ajetunmobi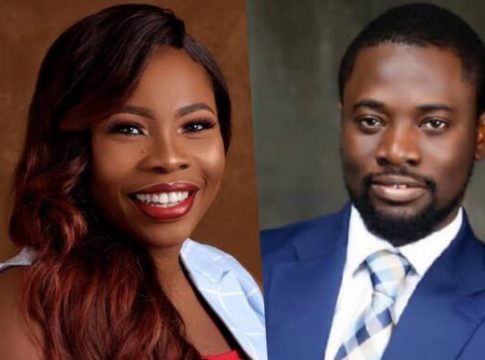 The Lagos High Court sitting in Osborne, Ikoyi has granted an application compelling a judgement debtor, Bamise Ajetunmobi, to appear before it on Thursday, February 2.
In October 2021, Bamise, his wife Elizabeth, and two firms linked to them, Imagine Global Holding Company Ltd and Imagine Global Solutions Ltd, had allegedly defrauded some Nigerian investors of over N18.8bn.
The couple, Bamise and Elizabeth, were accused of fleeing the country afterwards.
In July 2022, the investors obtained a court judgement in their favour, ordering the couple and their companies to pay back their investments with interest.
The whereabouts of the couple remained unknown, but following reports that Bamise was recently arrested in Côte d'Ivoire while trying to board a flight to the UK and detained by the Nigeria Police, counsel to the judgement creditors, Adetunji Adedoyin-Adeniyi, immediately filed a motion ex parte to compel his appearance in court.
Adedoyin-Adeniyi, who filed the ex parte application under the relevant provisions of the Sheriffs and Civil Process Act, asked Justice Toyin Oyekan-Abdullahi to make an order for the Issuance of Judgement Summons to compel Bamise to appear before the court and be examined as to his means to pay back the judgement debt.
Justice Oyekan-Abdullahi granted the application and ordered Bamise to appear before her court on February 2 at 12 noon.
At his appearance, he is to be examined on oath as to his means, following his disobedience to an earlier order of the court made on July 14, 2022 and directing him to pay the Judgement Sum of N15,541,350,000 to the Judgement Creditors.
Justice Oyekan-Abdullahi also compelled the Assistant Inspector General Of Police FCIID, Alagbon, Lagos, the Investigating Police Officer (IPO), Inspector Aliyu, the Commissioner of Police, Lagos, all their deputies, assistants and all other officers under their command, control and supervision to produce, the judgement debtor, Bamise Ajetunmobi, who is currently in their custody.
In documents put before the court to support the ex parte application, a legal practitioner, Patrick Mgbeoma, in the 1st to 17th Judgement Creditors/Applicants' lawfirm – AAA Chambers, deposed to an affidavit.
It states that the judgement sum has yet to be fully paid by the Judgement Debtors till date and the 3rd Judgement Debtor, Bamise whose whereabouts was unknown, was recently arrested and detained by the Assistant Inspector General of Police FCIID, Alagbon, Lagos and Inspector Aliyu (IPO), and is currently in their custody for criminal investigation.
He also averred that to date, the 4th Judgement Debtor, Elizabeth, and her children are currently not within the Jurisdiction of the Court as their present location and whereabouts remain unknown with the assets amassed by them.
Bamise, who is currently in the custody of the police at the Force CIID Alagbon, has failed to furnish the Judgement Creditors with details of how he intends to liquidate the judgement sum as granted by the court, despite having funds and assets available at his disposal, Mgbeoma stated.
Medicine After Death: Don't Allow EFCC Sell My Property, Assets – Ex-Petroleum Minister, Diezani Urges Court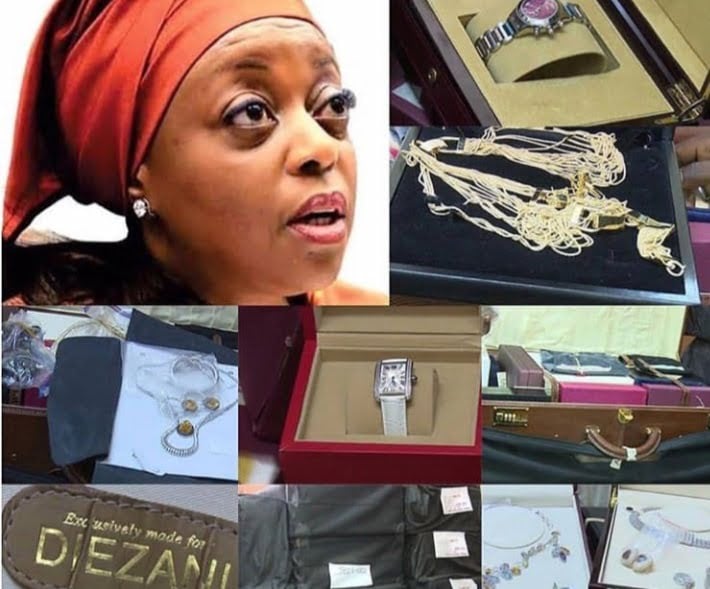 A former Minister of Petroleum Resources, Mrs Diezani Alison-Madueke, has approached a Federal High Court, Abuja to withdraw an order granted to the Economic and Financial Crimes Commission (EFCC) for final forfeiture of her seized assets.
In an originating motion, Alison-Madueke sought an order extending the time limit for seeking leave to apply to the court for an order to set aside the EFCC's public notice to conduct a public sale on her property.
We had reported how Justice Mobolaji Olajuwon of the Federal High Court, Abuja ordered the final forfeiture of two properties and two cars belonging to Mrs. Diezani Alison-Madueke, to the Nigerian Government last October.
Alison-Madueke was Minister of Petroleum Resources under President Goodluck Jonathan.
Since the administration of President Muhammadu Buhari led-Federal Government took over the office in 2015, the former minister relocated to the United Kingdom.
The Nigerian government through the Economic and Financial Crimes Commission (EFCC) seized all her properties declaring that it was acquired through illegal means.
The EFCC in Suit No. 1122/2021 and Suit No 1123/2021, filed before Justice Olajuwon sought an order of the court for the final forfeiture of the assets belonging to the former Minister to the federal government.
However, in the motion marked: FHC/ABJ/CS/21/2023, dated and filed Jan. 6 before Justice Inyang Ekwo by her lawyer, Chief Mike Ozekhome, SAN, the ex-minister sought five orders from the court.
While Alison-Madueke is the applicant in the case, the EFCC is the sole respondent.
The former minister, who argued that the various orders were made without jurisdiction, said these "ought to be set aside ex debito justitiae."
She said she was not given fair hearing in all the proceedings leading to the orders.
"The various court orders issued in favour of the respondent and upon which the respondent issued the public notice to conduct public sale of items contained in the public notice most of which court the interest of the applicant were issued in breach of the applicant's right to fair hearing as guaranteed by Section 36 (1) of the 1999 Constitution, as altered, and other similar constitutional provisions," she said.
She claimed that she was not served with the charge sheet and proof of evidence in any of the charges, nor with any other summons in relation to the criminal charges pending against her before the court.
She also claimed that the courts were misled into issuing final forfeiture orders against her assets due to the suppression or non-disclosure of material facts.
"The several applications upon which the courts made the final order of forfeiture against the applicant were obtained upon gross misstatements, misrepresentations, non-disclosure, concealment and suppression of material facts and this honourable court has the power to set-aside same ex debito justitiae, as a void order is as good as if it was never made at all.
"The orders were made without recourse to the constitutional right to fair hearing and right to property accorded the applicant by the constitution.
"The applicant was never served with the processes of court in all the proceedings that led to the order of final forfeiture," she said, among other grounds given.
But the EFCC, in a counter affidavit deposed to by Rufai Zaki, a detective with the commission, urged the court to dismiss Alison-Madueke's application.
Zaki, a member of the team that investigated a case of criminal conspiracy, official corruption, and money laundering against the ex-minister and others involved in the case, stated that the investigation clearly demonstrated that she was involved in some criminal acts.
He said Alison-Madueke was therefore charged before the court in charge no: FHC/ABJ/CR/208/2018.
"We hereby rely on the charge FHC/ABJ/CR/208/2018 dated 14th November, 2018 filed before this honourable court and also attached as Exhibit C in the applicant's affidavit," he said.
The EFCC operative, who said he had seen the ex-minister's motion, said most of the depositions were untrue.
He said contrary to her deposition in the affidavit in support, most of the cases which led to the final forfeiture of the contested property "were action in rem, same were heard at various times and determined by this honourable court."
He said the courts differently ordered the commission to do a newspaper publication inviting parties to show cause why the said property should not be forfeited to the Federal Government, before final orders were made.
Zaki argued that one Nnamdi Awa Kalu represented the ex-minister in reaction to one of the forfeiture applications.
"We humbly rely on the judgment of Hon. Justice I.LN. Oweibo dated 10th September, 2019 shown in Exhibit C of the applicant's affidavit," he said.
The officer said that the contrary to her, the final forfeiture of the assets which were subject of the present application was ordered by the court since 2017 and that this was not set aside or upturned on appeal.
Upon mentioning the matter on Monday, Alison-Madueke's counsel, Oluchi Uche, told Justice Ekwo that they were just been served by the EFFC on Friday and they would need time to respond to the counter affidavit.
Farouk Abdullah, who appeared by the anti-graft agency, did not oppose and the judge adjourned the matter until May 8 for hearing.