Elumelu wins Africa Investor 'Person of the Year' Award in New York. Dedicates it to all stakeholders working hard to Power Africa out of Poverty
Chairman of Heirs Holdings, Mr. Tony Elumelu, yesterday, while receiving the 'Person of the Year' award at the Africa Investor CEO Institutional Investment Summit hosted alongside the UN General Assembly in New York, extolled stakeholders in the public and private sectors committed to improving access to power in Africa.
He first acknowledged the staff and management of Transcorp Power, the biggest producer of thermal energy in Nigeria, providing about 18% of national output: "In accepting this award, I want to dedicate it to Transcorp Power staff who remain committed to realizing our dream of improving access to electricity in Nigeria and making our vision of a well-lit, fully powered Nigeria come true." Transcorp Power has supported U.S. President Obama's Power Africa initiative with a $2.5billion commitment. He thanked the broader coalition of investors in the African power sector, as he urged other institutional investors to consider long-term opportunities on the continent. "I also dedicate this to all stakeholders working hard to improve access to power in Africa. I call on others to please join us in this journey to powering Africa out of poverty."
As the economies of African regional powerhouses like Democratic Republic of Congo, Mozambique, Uganda, Nigeria and Angola struggle due to excessive exposure to commodities' prices caused by limited diversification, Elumelu proffered a sustainable solution to reduce Africa's historical external vulnerability.
"Africa has been faced with this same challenge, in my view, for far too long. I choose to look at the recent episodes of economic contraction across the continent as opportunities to diversify our economies and invest in building critical infrastructure, especially in power, to reduce our susceptibility to commodity shocks and break out of the perpetual boom-bust cycles."
He emphasized that to ensure a different type of growth trajectory for Africa – one that does not rely exclusively on the export of primary commodities –  there must be reliable, accessible, affordable power to support industrialization. "Industrialization must occur on a massive scale for our countries to be powered out of chronic dependency on commodities. We must power Africa's next phase of development, by targeting and prioritizing growth of our manufacturing, industries and services. And power is the fulcrum that will make this happen," he said.
Elumelu revealed that while there is an abundance of private capital available to be deployed to develop the African power sector, government must play its part in attracting these investments. He explained, "While there is huge private capital – local and global – seeking investment destinations, as we know, global private capital goes to where it is most welcome. Therefore, the challenge before African governments should be how to ensure they create the environment that will attract and retain these investments in our continent." To the foreign investors gathered at the forum, he advised, "Though there are challenges in investing in Africa, these challenges can be overcome by investing in Africa through partnerships with qualified local partners who possess the right knowledge, requisite capital and technical know how."
Speaking further, Elumelu urged private and public sector stakeholders to work together in what he describes as "Shared Purpose". "It is critical for the public and private sectors to work together in "SHARED PURPOSE", which is a key tenet of Africapitalism – the economic philosophy I espouse which calls for the private sector to play a key role in Africa's social and economic development by investing in strategic sectors for both economic profit and social prosperity."
Elumelu, who is also co-chair of the African Energy Leaders Group (AELG), a community of African energy leaders including Presidents and leading corporates, concluded his remarks by examining the role of power in creating opportunities for Africa's jobless youth. "In the 21st century, the level of poverty we have in Africa and the dire youth unemployment, to a large extent, can be solved by improving access to power, and by extension other infrastructure deficiencies and deficits. Even though we are making progress, there is still a lot to be done. We need faster progress."
HOW ACCESS BANK STRUGGLES TO ATTRACT FRENCH COMPANIES…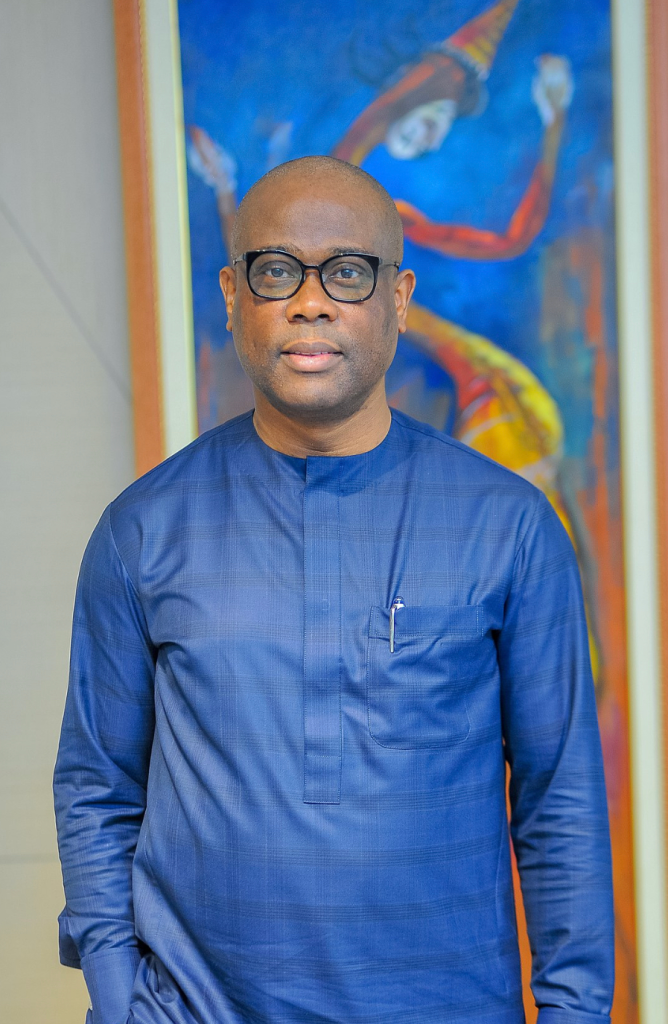 Nigerian Access Bank has been very outspoken about strengthening ties with France, but has not yet made much progress.
On the 10th floor of the Access Tower on Victoria Island in Lagos, the only sign that Access Bank has what it calls a "French Desk" is a tiny French flag in a corner. It has been nearly four months since the bank's main shareholder and non-executive director, Herbert Wigwe, opened the Desk, but it has not yet done anything.
The Desk has been set up to help French companies work in Nigeria and vice versa. To this end, a partnership with the Business France office in Lagos is currently being finalised. However, its efforts will first focus on Ghana. Access Bank's branch in Accra handles accounts for several major French companies, including TotalEnergies and the consultancy Mazars.
Presence in Paris
In May, Minister Delegate for Development, Francophonie and International Partnerships Chrysoula Zacharopoulou attended the inauguration of the new French Desk, intended to mark a new step forward in Access Bank's French strategy. Two weeks before, on 15 May, Wigwe became chairman of the French-Nigeria Business Council, replacing Abdulsamad Rabiu of BUA and then inaugurated a Paris branch at the Petit Palais with French Foreign Trade Minister Olivier Becht in attendance
Like the French Desk in Lagos, the Paris office, a branch of Access Bank's London and run by Justin Maria, cannot do much. It currently cannot open an account for any clients, discussions are still on going with the French Prudential Supervision and Resolution Authority.
Westward bound
The Paris branch of Access Bank and the French Desk in Lagos, which will also benefit from an office in Paris in the coming months, indicate its interest in the West African Economic and Monetary Union. The Nigerian bank acquired Standard Chartered Bank's assets in Angola, Cameroon, The Gambia, Tanzania and Sierra Leone, and now intends to break into the markets in Senegal and Ivory Coast.
Businesses to enjoy more value with Glo Prime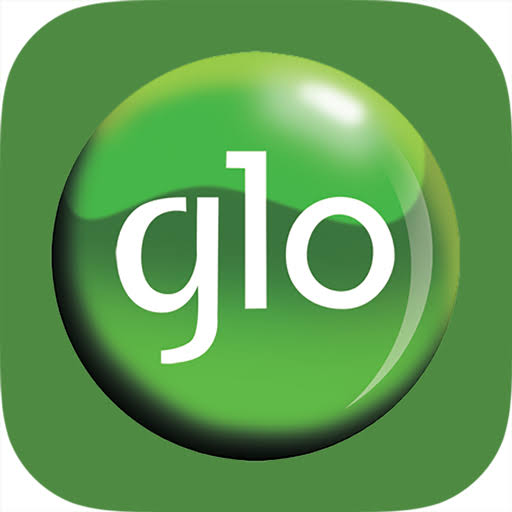 A new offer, Glo Prime, has been unveiled by Digital and telecommunications solutions provider, Globacom. It comes with a portfolio of call and data package aimed at aiding the growth of businesses by keeping them connected at all times and ensuring they get more value for the money they spend on the network.
The product, according to a Globacom statement, comes in four different plans with each of them delivering immense value to the businesses and other customers. The plans includeN1,500, N3,000, N5,000 and N10,000 packages.
Customer who chose Prime N1,500 pack will get 45 minutes of calls and  4GB of data, while those who prefer the Prime N3,000 plan will enjoy 100 minutes of calls and 12GB of data. Those who opt for Prime N5,000 pack will get 300 minutes of calls and 25GB data while 750 minutes of calls and a whopping 60GB of data await customers who pick the N10,000 pack.
Globacom stated that, "In a highly dynamic environment, there is  need for constant innovation to offer more value to our new and existing customers. The Glo Prime is, therefore, a portfolio of new plans designed to surpass similar products in the market in terms of flexibility, ease of use and value".
It added that the introduction of Glo Prime reinforces the company's position as a provider of the most competitive Voice and Data solutions for high value customers, both individuals and corporates.
The company, which marked its 20th anniversary in August, recently received two awards at the Consumer Value Awards and picked up another two at the prestigious Marketing Edge Annual Brand and Advertising Awards, lending credence to its  commitment to excellent service delivery and innovative offering to subscribers.
Court halts Aiyedatiwa's impeachment, kinsmen hold solidarity protest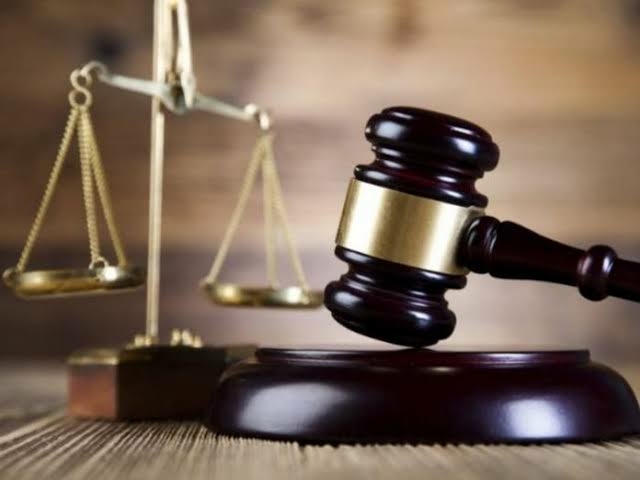 The Federal High Court in Abuja, on Tuesday, restrained the Ondo State House of Assembly from impeaching the Deputy Governor, Mr Lucky Aiyedatiwa, over alleged gross misconduct.
Justice Emeka Nwite gave the restraining order in a ruling shortly after Aiyedatiwa's counsel, Kayode Adewusi, moved an ex parte motion to the effect.
The judge also restrained Governor Rotimi Akeredolu from nominating a new deputy governor and forwarding the same to the lawmakers for approval pending the hearing and determination of the substantive matter.
Justice Nwite held that after listening to Adewusi, he was of the view that the interest of justice would be met by granting the application.
"Therefore, the application of the applicant succeeds," he held.
The News Agency of Nigeria reports that the embattled deputy governor had, in a motion on notice marked: FHC/ABJ/CS/1294/2023, sued the Inspector-General of Police and the Department of State Services.
Others joined in the suit are Akeredoku, Speaker of the Ondo State House of Assembly, Chief Judge of Ondo State, and the House of Assembly as 1st to 6th respondents, respectively.
In the application filed by Mr Adelanke Akinrata on September 21, Aiyedatiwa sought four reliefs.
Justice Nwite, who granted all the reliefs, adjourned the matter until October 9 for hearing.
Meanwhile, hundreds of indigenes of Ilaje community in the Ilaje Local Government Area of Ondo State, on Tuesday, stormed Akure, the state capital, to protest against the ongoing impeachment process against Aiyedatiwa.
Aiyedatiwa, who is also an Ilaje man, had been served the impeachment notice by the state House of Assembly and was expected to respond to all the allegations in the notice.
The protesters, who gathered in front of the entrance of the Assembly gate with leaves in their hands, chanted various solidarity songs to express their support for the embattled deputy governor.
Some of them carried placards with inscriptions such as "Justice for Lucky, Lucky is innocent"; "Stop accusing him wrongly"; "Ilaje Nation stands with Aiyedatiwa"; "Aketi, Lucky is not your enemy," and "Let Lucky finish his term," among several others.
The protesters alleged that the impeachment proceedings were a plot to take Aiyedatiwa out of the race of the 2024 governorship election in the state.
Speaking on the development, one of the leaders of the protesters and Founder of the Ilaje World Congress, Mr Ola Juda, declared that the indigenes of Ilaje would not tolerate the impeachment move against Aiyedatiwa.
He said, "This gathering is the gathering of sons and daughters of Ilaje land; not only Ilaje, but we also have other sympathisers from Akure and Ese-Odo Idanre axis that have come together to protest against injustice and the battle that is going to erupt in Ondo State. The peace of Ondo State is being threatened by the actions of the Ondo State House of Assembly.
"For the past decades, an Ilaje man has never been a deputy governor but for the first time, we have a deputy governor, and yet powers that be have vowed that he will not finish his tenure. Aketi/Lucky mandate was given to both of them and if Aketi is still the governor of Ondo State, our mandate as the deputy governor remains."
However, no member of the House came out to address the protesters.
The Akure Area Commander of the Ondo State Police Command, Mr Nzota Chidi, who addressed the protesters, advised them to be peaceful in order not to be infiltrated by miscreants.
In a related development, some former members of the Ondo State House of Assembly have condemned the process taken by the state Assembly to impeach the deputy governor.
The former lawmakers, under the auspices of the Concerned All Progressives Congress' Ex-Lawmakers in Ondo State, said it was too early for the members of the 10th Assembly to take the issue of impeachment as a major priority at the expense of various challenges facing the state in recent times.
Speaking in Akure on Tuesday on behalf of others, a former lawmaker, Mr Abiodun Jerome, urged the state Assembly to play the game according to the rules, warning them against causing chaos in the state.
Jerome said, "Our intention is purely advisory. May we remind you, dear honourables (lawmakers) that Chapter 5 Part 2 and Section 90 to 129 of the Nigerian Constitution is very clear on the establishment of the House of Assembly and its functions.
"The present House of Assembly is less than four months old, and it's very unfortunate that impeachment proceeding is their priority amongst the myriads of critical issues confronting our state presently.
"As former lawmakers, we have the responsibility to point attention to all forms of abnormalities we observe so that the general public is not misled. Although we could have ordinarily ignored the shenanigans of the orchestrators of the dastardly act, we are compelled by the trust once held by us with the political responsibilities as representatives of our various constituencies."
Similarly, a political organisation under the aegis of Ondo State Consciousness Movement, on Tuesday, warned members of the Ondo State House of Assembly against being used as a political tool in the hands of the executive to achieve a predetermined objective.
The chairman of OCM, Shalom Olaseni, in a statement, said that the legislature should not allow its hallowed chambers to be tainted with political witch-hunts or targeted vendettas as being rumoured in various quarters in the state.
He said, "The alleged discord between the state governor, Rotimi Akeredolu, who recently returned from a protracted sick leave abroad, and the deputy governor, stemming from the deputy governor's alleged gubernatorial ambitions, should not be allowed to overshadow the pursuit of justice and adherence to constitutional principles."