Elizabeth "R" Boss, Ibidun Ighodalo Is Dead.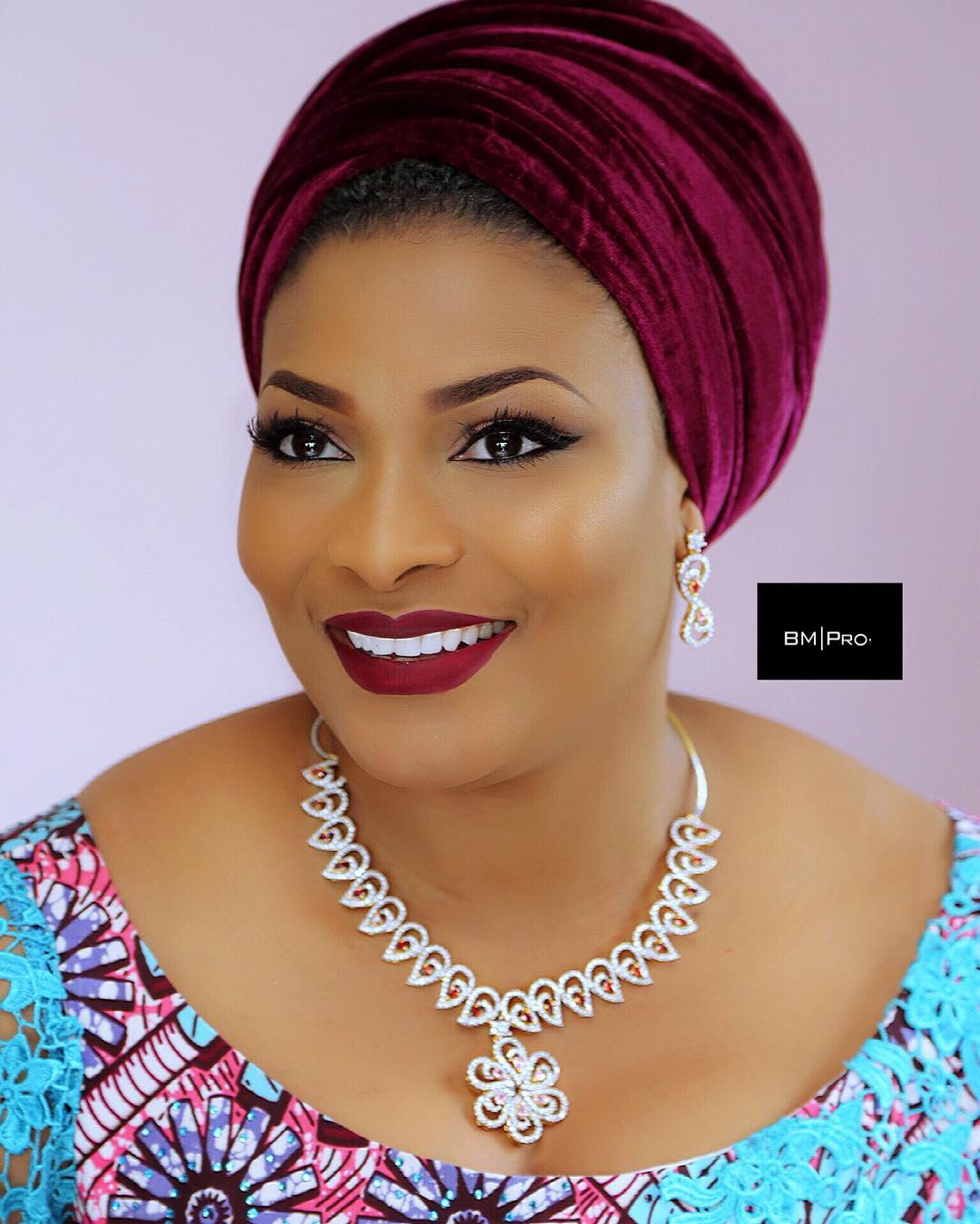 The woman behind the popular Elizabeth R Event, Ibidun Ajayi Ighodalo died today. The shocking news making the rounds is about the cause of her death.The beautiful wife of Pastor Ituah Ighodalo,who pastors The Trinity Church. Ibidun was reported to have died of cardiac arrest this morning around 2am..Calls to her husband when the news broke confirm the news as true, as he admitted that he was with her family at the moment.
SUNDAY ADEBAYO
Regina Daniels Mum, Rita Daniels Dragged For Wearing Bum Short In Public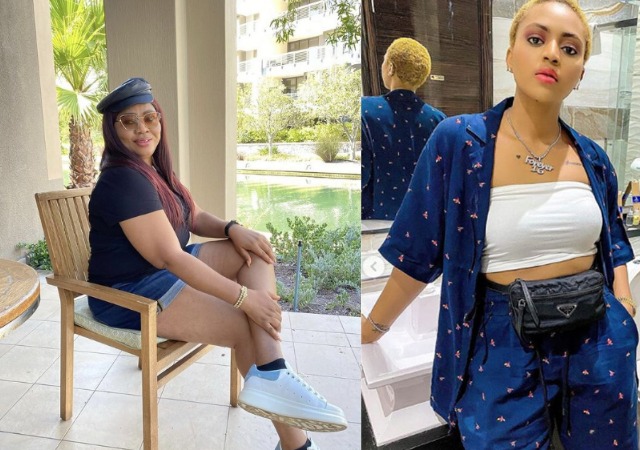 Rita who is currently under the care of her billionaire 60-year-old son-in-law took to Instagram to share a photo of herself look 16.
Sharing the photo, she captioned it;
"The day you plant the seed is not the day you will eat the fruit."
While the multitudes are showering Regina Daniel's mother all the love in this world, an Instagram user lambasted Rita for giving out her daughter to an old for the benefits attached.
He wrote;
"That's why you seed your little daughter into the life of 70 plus old man so that you will be eating fruits, some of your mates are living happily with their husbands, you're here wearing bomshort on IG, sugar mummy."
God Forbid I Marry A Man Who Tweets Like You – Toke Slams Reno Omokri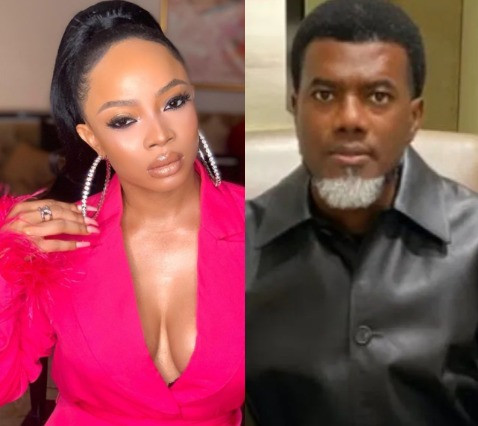 Reno Omokri had in a Tweet on Monday held the former 1st lady Maryam Babangida (the late wife of former Nigerian military president, Gen. Ibrahim Babangida) in high esteem over her natural beauty and in the process blasted slay queens who are divorced.
Toke Makinwa who probably felt hit by the statement took to her page to give a direct response to Reno Omokri.
She wrote:
"Wow, at your age? Your wife and kids must be cringing for you, such an embarrassment. "Divorced" is nothing to shame anyone for, life happens. People like you are the reasons why a lot of people stay in unhealthy situations and lose their dignity and in some cases their lives.
"Enough with the divorce shaming of Anyone, I don't see a divorced man being shamed for living his life after his failed marriage, people like that clown Clown face are probably in unhealthy marriages too. God forbid I marry a man who tweets that kind of garbage, sighhh.
"You can celebrate a version of beauty without putting another down, you don't have to meddle in women's business too. If you have a daughter I hope she gets the courage to never deal with a man as uncouth as you, stop with the misogyny.
"Dragging my divorced slay queen naked ass back to my holiday and waking up to the most beautiful view. In my bed and outside my room. Love and light."
NIGERIA'S FIRST INDIGENOUS CAR MAKER, EZEKIEL IZUOGU TO BE BURIED NOVEMBER 27TH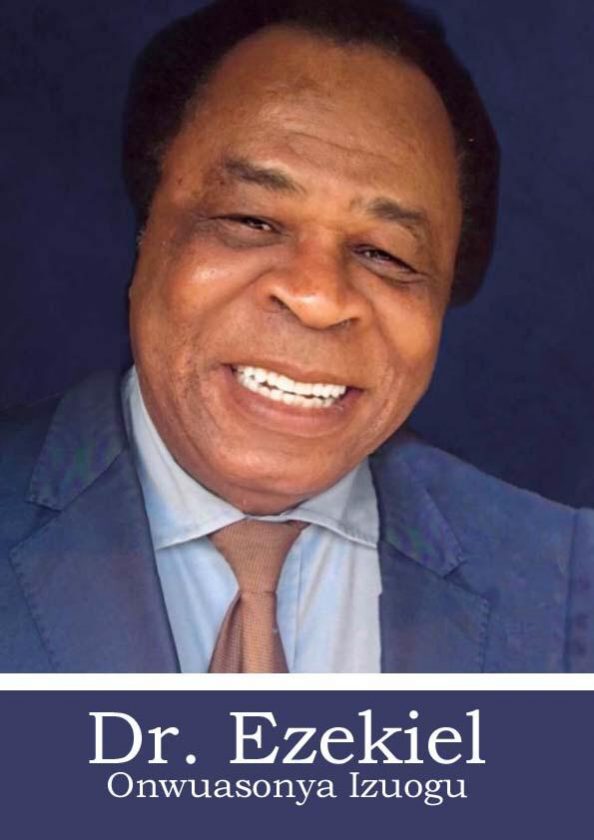 The burial program for late Dr.Ezekiel Izuogu has been released.
A press statement signed by his eldest son, Dr Ginikachukwu Izuogu, said that his rites of passage started on Thursday, November 12th, 2020, with a service of songs at the Church of Advent, Anglican Communion, Life Camp, Gwarinpa, Abuja.
According to the statement, there will be another service of songs in his honor today November 24th, 2020 at CATOL, Owerri, Imo State.
Dr. Ginikachukwu Izuogu revealed that the burial train will on November 26th, move to his father's country home at Umuoghuru, Umuopia, Akokwa, in Ideato North Local Government Area of Imo State where a service of songs will also be held.
Internment follows on November 27th at 10am in his compound.
The late Dr. Izuogu is survived by his dear wife, Lady Ngozi Izuogu, 5 children and 7 grandchildren.
Izuogu, was an illustrious son of Nigeria, a pathfinder and trailblazer whose scientific ingenuity via the invention in 1997 of Nigeria's first indigenous car, Z600, brought the country and Ndigbo global recognition.
He died at the age of 70.