Ekweremadu Organ Harvesting Scandal: Ekweremadu's Wife Granted Bail After One Month in Custody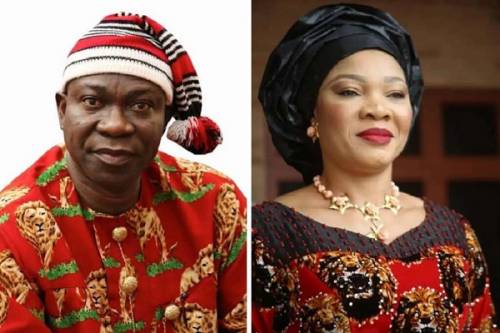 Beatrice Ekweremadu, wife of former Deputy Senate President Ike Ekweremadu, has been granted bail after one month in custody.
Ekweremadu and his wife, who are now on trial for claims of organ harvesting, appeared in London's Central Criminal Court on Friday, July 22, 2022.
How it all began: In June, the MP and his wife were accused of smuggling a 21-year-old into the UK in order to harvest his kidney for their sick daughter.
In his decision on Friday, Judge Richard Marks granted bail to Ekweremadu's wife.
The position is that I have granted bail to Beatrice subject to some fairly stringent conditions but I have refused bail to Ike," the judge was quoted to have said.
In a report released on Monday, July 25, 2022, Foundry Chambers, a law firm identified as representatives for the Ekweremadus stated,"Anu Mohindru Q.C., together with Szilvia Booker, at a hearing on 22/07/22 before the Common Sergeant at the Central Criminal Court secured bail for Beatrice Ekweremadu, the wife of the former Nigerian Deputy Senate leader, Ike Ekweremadu, who is charged together with her husband and Obina Obeta, said to be a middleman in relation to these arrangements with offences of arranging or facilitating the travel of David Nwamini Ukpo with a view to him being exploited, contrary to s.2(1) and 5(1) Modern Slavery Act 2015 and conspiracy to commit such an offence."
"The essence of the allegation against the defendants is that (using intermediaries) they recruited David Ukpo, a homeless Nigerian male living in Lagos and, on 22nd February 2022, brought him to the UK for the purposes of harvesting a kidney from him to be used for the benefit of their daughter.
"An application for bail on Friday was refused for Ike Ekweremadu but granted for Beatrice on strict conditions to ensure her attendance and obviate any concerns of her being a flight risk ahead of a plea and trial preparation hearing scheduled to take place on 4th August 2022 and a subsequent trial next year."
Ex-Skye Bank chairman Tunde Ayeni speaks on paternity scandal with former lover, Adaobi Alagwu.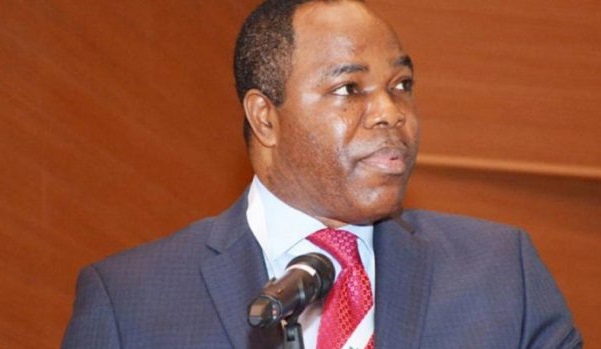 Former chairman of the board of directors of the defunct Skye Bank (now Polaris Bank) Tunde Ayeni has debunked a report that he reunited with his ex-lover Adaobi Alagwu.
Ms Alagwu, 30, a female lawyer based in Abuja, was said to be Ayeni's daughter's classmate when their relationship began.
The lawyer, it was gathered, wants him to admit he is the father of the baby girl she has and take responsibility for her.
Ayeni, however, admitted in a statement released by his media office that his affair with Alagwu set his family backwards and that he would not like to revisit his romance with her.
He said, "Ordinarily, the recent series of media reports linking my name with a lady, Adaobi Alagwu, should not deserve a response from me since the section of the media that is feasting on the issue seems to be uninterested in fact-finding, but mere sensationalism.
"But, given the possibility of even some discerning readers placing some value on the story, this short clarification and disclaimer become necessary.
"I wish to state that, indeed, Ms. Adaobi Alagwu and I had a relationship, which has since ended and, as well-meaning Nigerians can imagine, it was a mistake that has caused my family much pain which I regret and do not wish to continue reliving as a section of the media continues to make me do."
On the paternity of Alagwu's child, the businessman explained that the issue "is being resolved and will be resolved in due course but whichever way it is resolved, will never mean a rekindling of the ended relationship between myself and Ms. Alagwu."
Last year, the Economic and Financial Crimes Commission (EFCC) pulled back the N25.4 billion fraud case it filed against Ayeni and Skye Bank's former managing director, Timothy Oguntayo.
The commission's move followed an out-of-court settlement which the duo struck with the agency involving the forfeiture of about N15 billion in cash and assets.
Tony ELUMELU Celebrates 60th Birthday with Symposium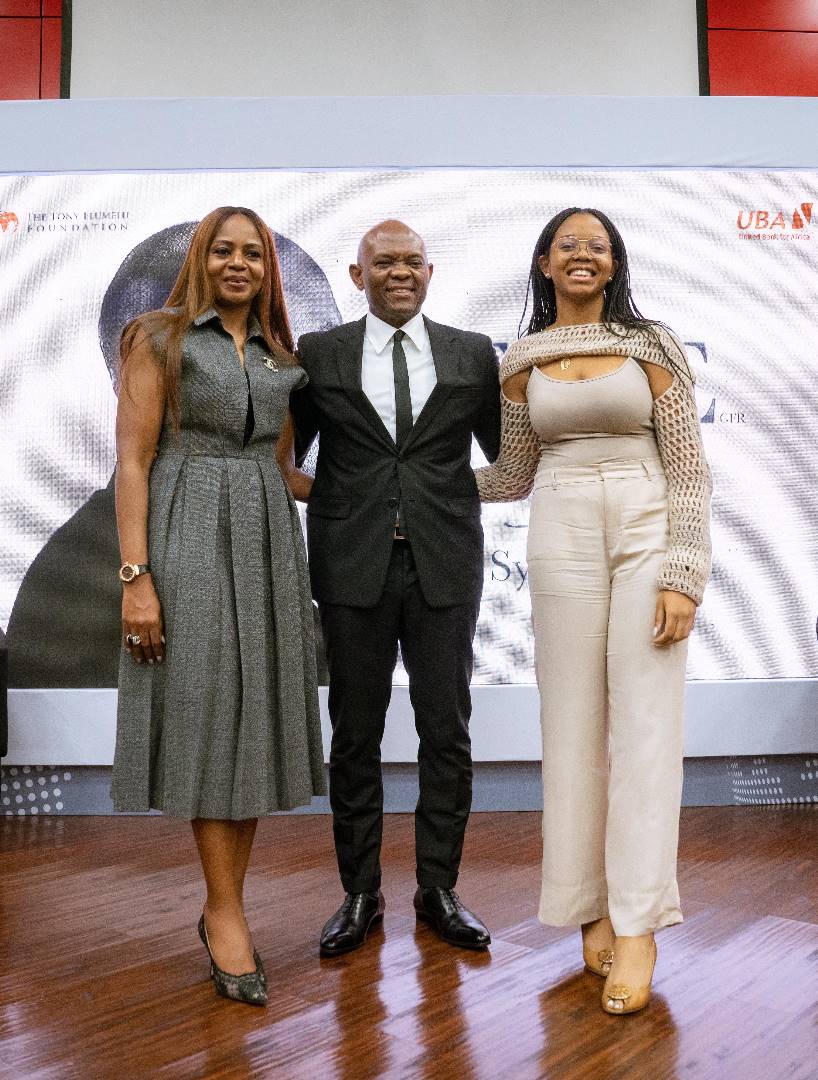 The Group Chairman, United Bank for Africa (UBA) Plc, Tony Onyemachi Elumelu, CFR, clocked 60 years on Wednesday March 23, 2023 and in commemoration of this event, a symposium was held in his honour at the Tony Elumelu Amphitheatre in UBA House.
The symposium tagged '60 for 60' was attended by 60 young beneficiaries of the Tony Elumelu Foundation Entrepreneurship Programme, friends and colleagues.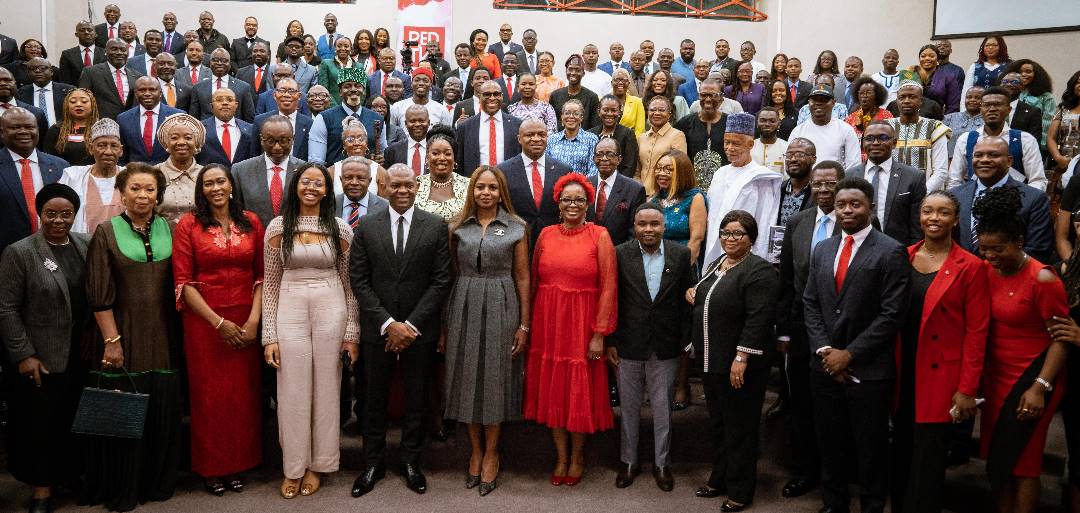 Seplat Sues Retired Founder Orjiako For Fraudulent Use Of Company's Letterhead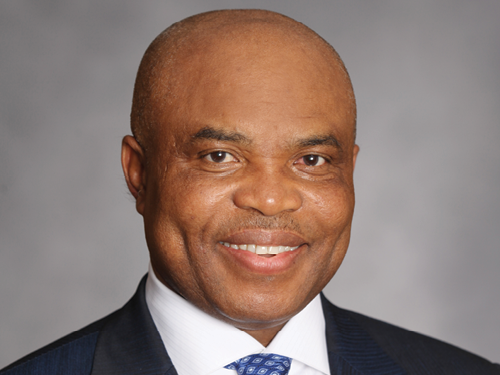 Seplat Energy Plc has cut ties with founder, A.B.C. Orjiako and Amaze Limited for transacting on behalf of the company without the approval of the board after retirement.
The energy company said it has also commenced legal action against its retired founder and Amaze Ltd.
The company made the disclosure in a filing seen by THE WHISTLER on Thursday and signed by Mr. Basil Omiyi, Independent Chairman, on behalf of the entire Board of Seplat Energy PLC.
The company said, "Seplat Energy Plc (Seplat Energy or the Company) announces the termination with immediate effect of the Consultancy Agreement between the Company's wholly-owned subsidiary and its co-founder, Dr. A.B.C Orjiako, acting through Amaze Limited.
"Under the Consultancy Agreement, Dr. Orjiako was obliged to provide defined assistance with certain external stakeholder engagements following his retirement from the Board after the 2022 Annual General Meeting in May 2022."
Orjiako first resgined in November 2021, eight days after Zenith Bank Plc received an order from a Federal High Court sitting in Lagos blocking Seplat from transacting with its embattled founder, Orjiako.