EFCC investigates Lagos APC Reps candidate, Lanre Sanusi for alleged multi-million naira fraud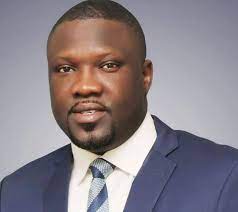 The Economic and Financial Crimes Commission (EFCC) is currently investigating Mr. Lanre Sanusi, the All Progressives Congress (APC) House of Representatives candidate in the Amuwo Odofin Federal Constituency, Lagos, over alleged fraud.
This newspaper gathered that Sanusi was arrested following a petition against him by a logistics company, 4runner Limited.
He was also said to have allegedly diverted COVID-19 materials, hand sanitisers and face masks worth millions of dollars from Dallas City Government Hospital in the United States with the aid of two of his friends who were truck drivers and in charge of the materials.
This medium learnt that Sanusi in 2019 was disqualified from being a commissioner by the Lagos State House of Assembly for presenting a fake academic certificate allegedly issued by a university in the United States.
A petition to the anti-graft agency by 4runner Limited had read, "Lanre Sanusi engaged 4runner Limited through Mr. Femi Dada to source for Four(4) shipping containers of 40 feet to load Covid-19 materials such as face masks, an hand sanitisers, to ship it from the United States of America to Nigeria. To also, among other things, provide drivers, haulage companies with such containers specifications. To load the material from its location in Dallas down to the port where it will be finally shipped to Nigeria and Lanre on the other hand would take charge of the clearing and administrating the offloading in Nigeria.
"All this discussion and service agreement was made electronically through WhatsApp chats and calls (copy of the print out of the WhatsApp chats between Mr, Lanre Sanusi and Femi Dada is herby attached as Appendix A). While all this process was ongoing, the bill of charge accrued to $33,000.00 (Thirty Thousand American Dollars) as agreed sum that Mr. Lanre Sanusi would pay 4runner Limited through Mr Femi Dada. The breakdown of which was agreed to by both parties is on WhatsApp chat. All appeared to be well, containers were at the loading location, drivers too were available. We started loading the materials with Mr. Lanre Sanusi also assisting as every step being taken were carried out in his presence.
"He was physically involved all along till after two containers were fully loaded and moved to the port. Things begin to heat up when after the loaded container left United States of America for Lagos- Nigeria and Lanre was nowhere to be found. We made frantic efforts to reach him through all means available but it was to no avail. For days, our calls were not returned, chats sent to him were read and not replied. We became impatient and frustrated as the company's reputation was being dragged in the mud. Our capital was also tied down as we have expended fund in this project, only for Lanre to abandon the project and disappeared into thin air after we had rendered the service, he engaged us for.
Monetary commitment paid to us was even by his friend, Adebayo Godson ($1700.00 USD). At a time, we went confrontational with him but yielded no positive outcome. Subsequently, a request for payment was sent to Mr. Lanre Sanusi as well as invoice to properly demand for payment of the service rendered. (The copy of both herein attached as AppendixC). All this was done to ensure we recoup the capital and to know if he wished to continue with the project or otherwise.
"Consequently, Mr. Lanre Sanusi fraudulent, deceitful activity, unprofessional attitude and misrepresentation of fact on the whole project led to us carry out a background check of him amid investigate reasons why he abandoned the project midway, breached his agreement with us and unfortunately put our reputation and relationship with foreign contacts in jeopardy. Alas, our finding and discovery was very disturbing and alarming. We got to know that Mr. Lanre Sanusi fraudulently misrepresented facts about the project to us which is a criminal offence in Nigeria where our company is situated.
"The Covid-19 materials, hand sanitisers and face masks worth millions of dollars were actually diverted from Dallas City Government Hospital in the United States with the aid of two of his friends who are truck drivers and in charge of the materials.
"It should interest you to know that not only did Lanre abandon the materials shipped and the ones due to be shipped to Nigeria as he was campaigning to be a House of Representatives Member, representing Amuwo Odofin Federal Constituency because his intention was to use it as campaign souvenirs, he intentionally set fire on the other materials; that is, those he has no capacity to ship to Nigeria. (Picture of the burnt materials is hereby attached as Appendix D). Reason for this act was because he got information that Covid-19 protocols in Nigeria has been relaxed and the uses of such materials as election souvenirs will not be much appreciated. This made him to discontinue the project without proper notice and bill of settlement.
"Our initial agreed invoice was $33,000.00 USD (Thirty-Three Thousand American Dollars) but the the huge demurrage and other service charges on the 3rd and 4th containers, coupled with the high exchange rate in Nigeria, the bill of charges is at present $51, 870.00 USD (Fifty-One Thousand, Eight Hundred and Seventy American Dollar)."
Mr. Sanusi did not respond to inquiries as at press time.
Ex-Skye Bank chairman Tunde Ayeni speaks on paternity scandal with former lover, Adaobi Alagwu.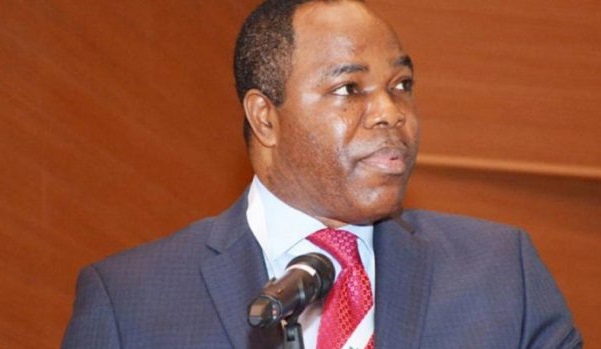 Former chairman of the board of directors of the defunct Skye Bank (now Polaris Bank) Tunde Ayeni has debunked a report that he reunited with his ex-lover Adaobi Alagwu.
Ms Alagwu, 30, a female lawyer based in Abuja, was said to be Ayeni's daughter's classmate when their relationship began.
The lawyer, it was gathered, wants him to admit he is the father of the baby girl she has and take responsibility for her.
Ayeni, however, admitted in a statement released by his media office that his affair with Alagwu set his family backwards and that he would not like to revisit his romance with her.
He said, "Ordinarily, the recent series of media reports linking my name with a lady, Adaobi Alagwu, should not deserve a response from me since the section of the media that is feasting on the issue seems to be uninterested in fact-finding, but mere sensationalism.
"But, given the possibility of even some discerning readers placing some value on the story, this short clarification and disclaimer become necessary.
"I wish to state that, indeed, Ms. Adaobi Alagwu and I had a relationship, which has since ended and, as well-meaning Nigerians can imagine, it was a mistake that has caused my family much pain which I regret and do not wish to continue reliving as a section of the media continues to make me do."
On the paternity of Alagwu's child, the businessman explained that the issue "is being resolved and will be resolved in due course but whichever way it is resolved, will never mean a rekindling of the ended relationship between myself and Ms. Alagwu."
Last year, the Economic and Financial Crimes Commission (EFCC) pulled back the N25.4 billion fraud case it filed against Ayeni and Skye Bank's former managing director, Timothy Oguntayo.
The commission's move followed an out-of-court settlement which the duo struck with the agency involving the forfeiture of about N15 billion in cash and assets.
Tony ELUMELU Celebrates 60th Birthday with Symposium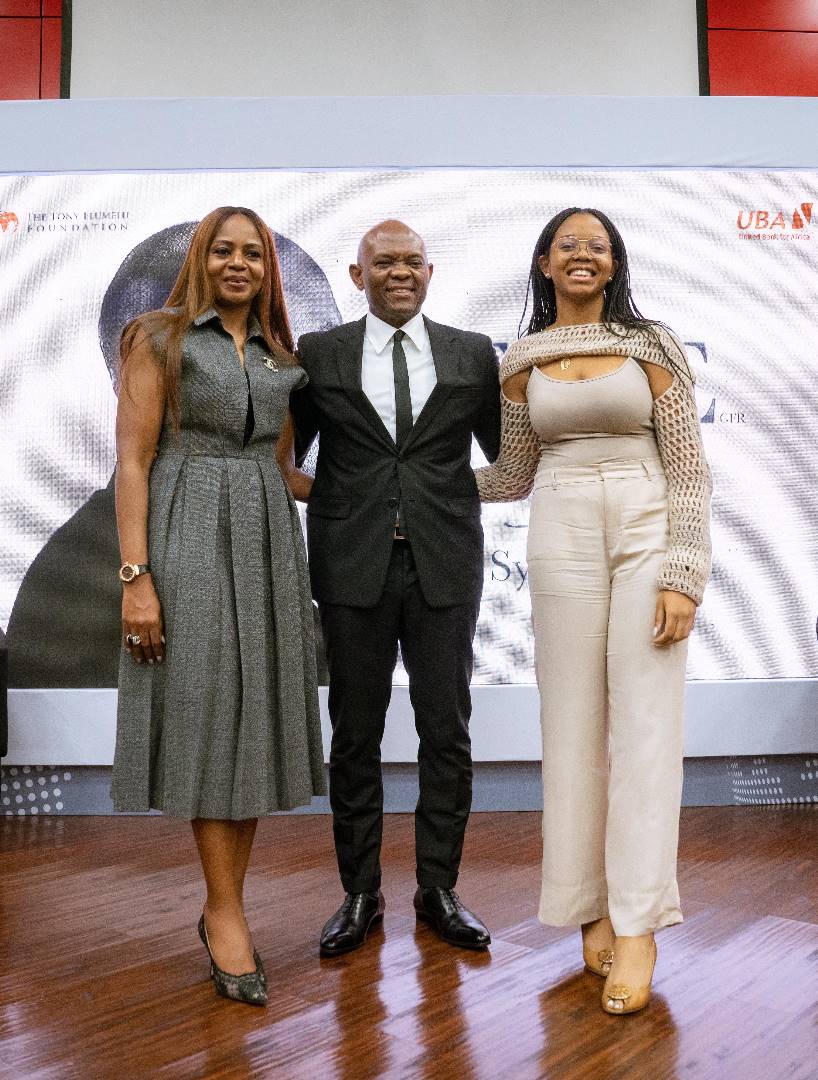 The Group Chairman, United Bank for Africa (UBA) Plc, Tony Onyemachi Elumelu, CFR, clocked 60 years on Wednesday March 23, 2023 and in commemoration of this event, a symposium was held in his honour at the Tony Elumelu Amphitheatre in UBA House.
The symposium tagged '60 for 60' was attended by 60 young beneficiaries of the Tony Elumelu Foundation Entrepreneurship Programme, friends and colleagues.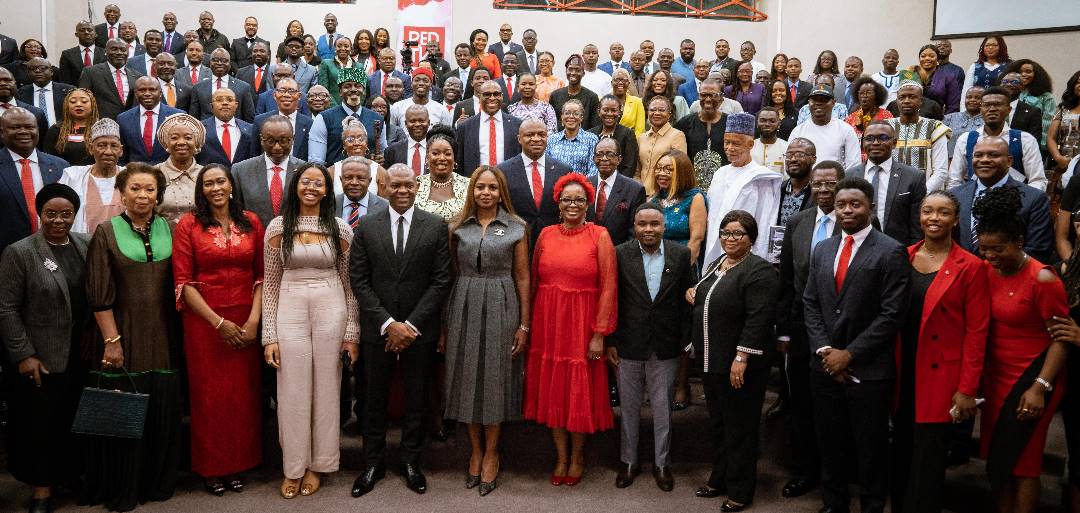 Seplat Sues Retired Founder Orjiako For Fraudulent Use Of Company's Letterhead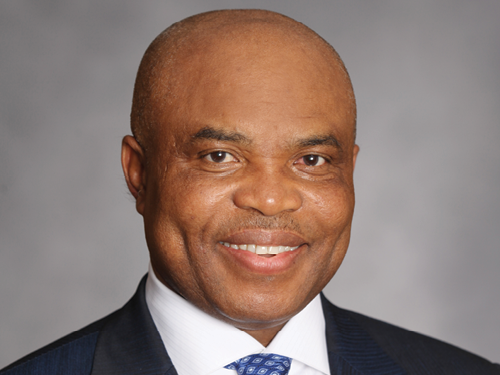 Seplat Energy Plc has cut ties with founder, A.B.C. Orjiako and Amaze Limited for transacting on behalf of the company without the approval of the board after retirement.
The energy company said it has also commenced legal action against its retired founder and Amaze Ltd.
The company made the disclosure in a filing seen by THE WHISTLER on Thursday and signed by Mr. Basil Omiyi, Independent Chairman, on behalf of the entire Board of Seplat Energy PLC.
The company said, "Seplat Energy Plc (Seplat Energy or the Company) announces the termination with immediate effect of the Consultancy Agreement between the Company's wholly-owned subsidiary and its co-founder, Dr. A.B.C Orjiako, acting through Amaze Limited.
"Under the Consultancy Agreement, Dr. Orjiako was obliged to provide defined assistance with certain external stakeholder engagements following his retirement from the Board after the 2022 Annual General Meeting in May 2022."
Orjiako first resgined in November 2021, eight days after Zenith Bank Plc received an order from a Federal High Court sitting in Lagos blocking Seplat from transacting with its embattled founder, Orjiako.