E-Force – The Entertainment Logistics & Distribution Company Berths
After much anticipated preparations and underground work, a team of dynamic and very creative Nigerian entertainment players have officially launched a mega distribution platform eForce Entertainment, the newest entertainment company in Nigeria, to the general public.
The new outfit headed by one of Nigerias very best creative entrepreneur and movie promoter, Sola Fajobi, is a hi tech entertainment brand offering music production, movie production and distribution, promotions, artiste management and war against the dreaded piracy.
eForce Entertainment according to Sola FAjobi was esterblished to help our artiset realize and promote their God given talents and also reap the fruits of their labour.

According to Sola Fajobi, With a Population of 160million People, how can a good Nollywood Movie not sell  more than 50,000 Copies? Aside Piracy, the major challenge facing the Creative Works Industry in Nigeria is an effective Distribution Model that allows target to access the Original Works of their Favourite Artistes within Week One of Release. Our Goal therefore is to ensure that we create the best Distribution System that will fill this gap, deliver quality content to people at their touch-points at the best rate and thereby gradually reduce the motivation for Pirates.
Adding that, "eForce Entertainment Company is a New Mega Distribution Platform that provides Easy Access to Entertainment & Creative Works like Audio CD, DVD, Nollywood Movies in DVD, Decoders, Tickets to Events,  Books & Other Entertainment Products to Consumers across Nigeria.
eForce  officials expect this new development  to improve investor confidence and widen its customer base. In addition to this, eForce stores will now stock first grade and quality at its best of movies and music works like you have never experienced in the past".

Speaking further on this new development, Mr Biodun Awoyale, the Executive Director (Business Development), speaking at the Media Unveiling emphasize that the channel through which many promoters disburse products could be one of the major reasons for disturbing effectively.
"Here at eForce Entertainment, our distribution channels is like no other. • 20,000 E-Force Outlets: Our Retail Partners that sells & merchandise out stocks – We are launching with 5,000 Outlets
• 25,000 Mobile Sales Force Team: Young People who understand their local areas and the people take the stocks around to their Customers at Home or Work Place.
• 500 Activation Team Members & 20 Branded Buses: Several Activation and Sales Promoters takes new stock to High Human Traffic Points and Promotes it for People to be the first to buy and Experience the works
• The Hubs: E-Force Mega DVD Stores in each State Capital [Starting with 5 in Lagos and 5 on other Southwest States]. Imagine a whole building filled with DVD's and selling wholesale and retail with Mini Hubs in every town serving its people with 20 Minivans and 40 Motorcycles".
According to Fidelis Ducker, the executive director (Partnership) who also outlined the major challenges as they see it as;
" Effective Distribution Framework that enables interested buyers get easy access to Latest & Original Nollywood Movies at the right price and at their convenience.
• Good Quality Content, Very Well Promoted to the target Audience using all Relevant Media Touchpoints".
We love to go straight to the point. We are simply a BeSpoke Distribution & Logistics Company that Connects Entertainment, Literary & Creative Works to Nigerians Nationwide at their Touchpoints. In One Year, we aim to become the Biggest Entertainment Works Distribution Company in Nigeria with more than 20,000 Sales Outlets, in 20 States/Hubs selling DVD's, Audio CD, Books, Decoders, Special Recharge Cards and all other Entertainment Related Merchandises to People that require them wherever they may be. He assures.
Three months after marriage crash, Bolanle Ninalowo steps out with actress Damilola Adegbite (VIDEO)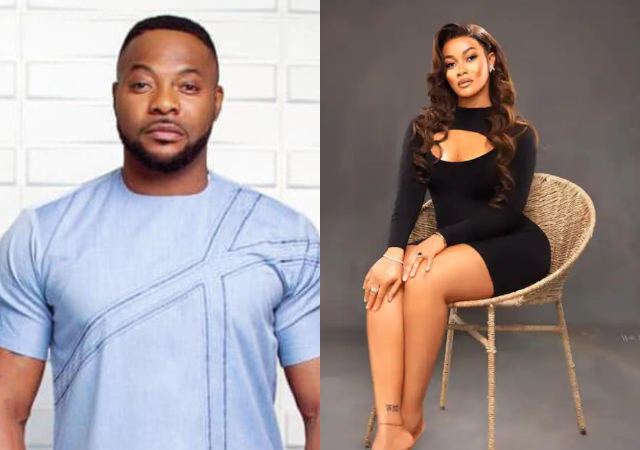 Three months after announcing the end of his marriage to wife, Bunmi, actor Bolanale Ninalowo, has stepped out with actress Damilola Adegbite.
There were speculations weeks back that the pair were an item.
In an Instagram post on Wednesday, the actor confirmed the speculation by sharing a video of himself with Adegbite with the caption, "That hateful energy – too pricy! Love dont cost a thang #LovePeaceAndLightOnly. Maka 🦍 #BOLDAMEE ♥️."
Adegbite was married to Ghanaian actor, Chris Attoh. The marriage, which produced a son, Brian, crashed in 2017.
https://www.instagram.com/reel/C0g42gVMFy_/?utm_source=ig_embed&ig_rid=2388f3cc-451b-488a-a754-5b8a50f9d8d7
Sinatra's Place, others to host maiden Computer Village Awards December 10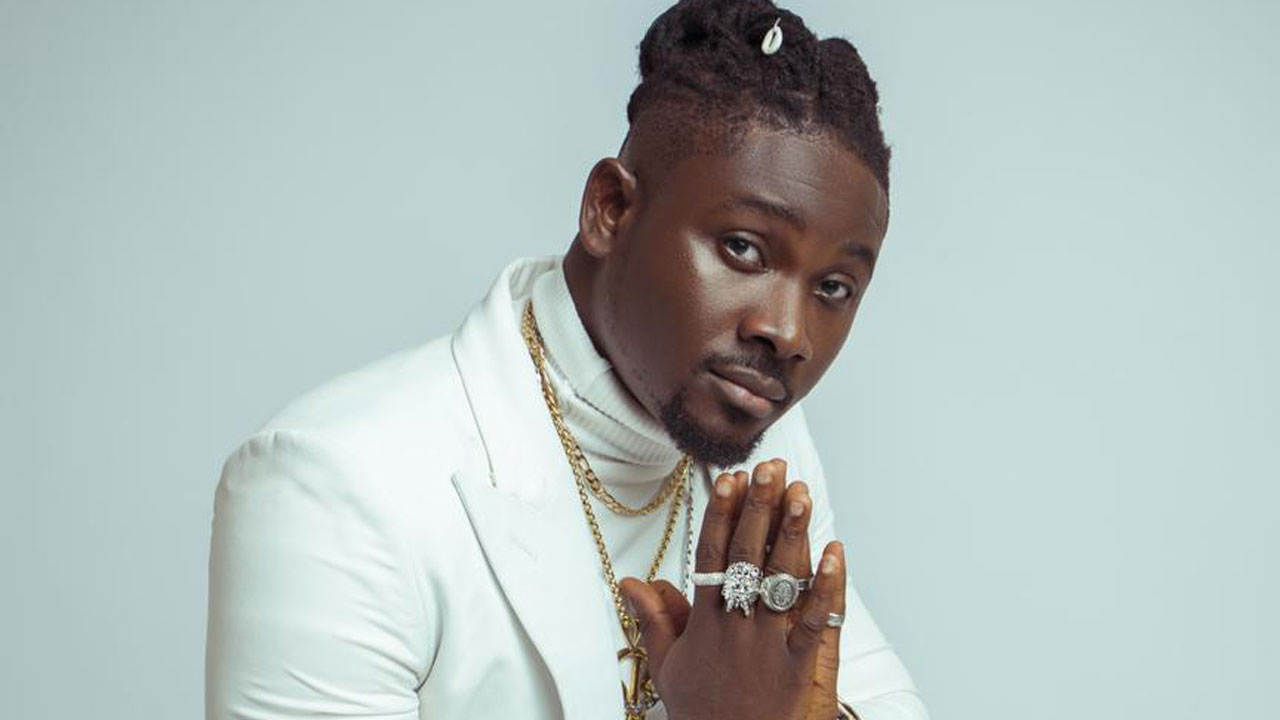 Sinatra's Place, a lifestyle and entertainment hub, is set to host the maiden edition of Computer Village Awards (CVA) on Sunday, December 10.
The award was conceived by the management of S&G Concept and MetroNews Nigeria, as a reward system for players in the popular Lagos Computer Village, located in Ikeja, Lagos. The event is billed to become an annual event.
According to the Publisher of Metronews, Otunba Femi Davies, "CVA is an idea that was conceived to recognize individuals and organisations who have distinguished themselves in the industry during the year in review."
"In reality, Lagos Computer Village is the gadget and tech hub of Nigeria. An award like this has been a long time coming. It is highly needed to encourage growth and stimulate healthy competition."
While speaking on the categories available, Davies revealed that for the first edition, there are 24 award categories. "This inaugural award is designed to honour 24 different individuals and businesses operating in different spheres of the market," he explained.
On the awards model, he explained that the selection process involves a jury, and to maintain the integrity of the jury, it is made up of eminent journalists, bankers, customers, and other stakeholders within the industry.
The awards, according to the organisers, will also cover social accomplishments alongside tech and financial achievements.
On the bandstand is Nigerian multiple award-winning cross-over music star, SB, who's ready to serenade his fans with original Afrocentric musical performance.
Partners on the initiative, aside from MetroNews and Abinibi Events Cottage, include Society Reporters, Sinatra's Place, Coca-Cola, Henessey, House 9 Hotels, Avid Waters, among other corporate sponsors.
Just In: ICPC, police clears D'banj of N-Power fraud, rape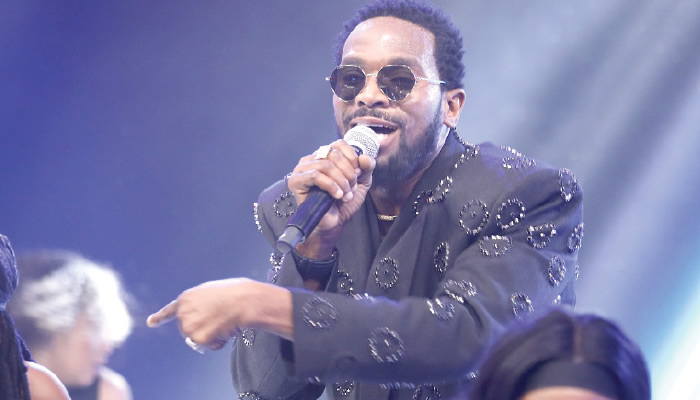 Popular singer, Dapo Oyebanjo, aka D'banj, has been cleared of rape and N-power fraud allegations by the Nigeria Police Force and the Independent Corrupt Practices and Other Related Offences Commission, respectively.
In separate documents exclusively obtained by our correspondent on Friday, the police and the anti-graft agency gave the singer a clean slate in separate clearance reports upon completion of investigations with incontrovertible outcomes on the innocence of the singer.
In an affidavit deposed by Toheeb Lawal of Abuja-based law firm, Law Corridor, before District Court of Abuja, wherein the reports of the NPF investigation, and clearance from the ICPC were exhibited and marked exhibits A and B, the legal practitioner averred that the police and the ICPC cleared the singer of rape and fraud allegations.
Society Reporters reports that in 2020, the singer was accused of rape and the Inspector General of Police ordered an investigation into the allegation.
In a report dated November 14, 2023 with case number CR:3000/X/FHQ/ABJ/SEB/T.1/VOL 18/284, and signed by ACP YY Abubakar of the Special Enquiry Bureau at the Force Criminal Investigations Department at the Force Headquarters in Abuja, the police said the matter was investigated but there was no evidence to substantiate the claim.
The report read in part, "The allegation was investigated.
The complainant, witnesses and suspects made their statement. Investigation was extended to the Glee Hotel Lagos, where the staff on duty on the date of the alleged incident, made their statement.
"The management and staff of the Glee Hotel averred that the first suspect was not seen in the hotel on the date of the alleged incident, neither was he given a spare key to gain access to any room in the hotel, where the complainant lodged, and they have only one key to each room, which completely debunked the allegation of the complainant. The management of the hotel also held that it had no record to show that complainant checked into the hotel as a guest on the alleged date and she did not at any time, raise alarm, complain or report any indecent, assault or rape.
"There is no medical report on the victim to ascertain that she was raped. 4There is no adduced facts and corroborative evidence to substantiate the allegation of rape against the suspect. Prima-facie offences of Indecent Assault, Rape and Intimidation is not made out.
"However, the complainant, through her counsel, Ojoge, Omileye & Partners, submitted a later dated 17th July, 2020, to the DIG Force CID, to voluntarily withdraw the petition and discontinue the investigation."
Also, sometimes late 2022, the ICPC accused D'banj of diversion funds associated with the N-Power Programme of the Federal Government.
However, after its investigation, the ICPC said that D'banj was not guilty of any fraud allegation. In a response to an inquiry, the commission cleared D'banj of any infraction on the matter.
The clarification was dated November 29, 2023 with document number ICPC/OPS/SDD/SPT.LG/31/23.
"The commission investigated issues of fraud in the administration of the N-POWER Scheme where Mr Daniel Oladapo Oyebanjo's name came up. However, there was no prima-facie case of fraud against him.
"Kindly be advised that Mr Daniel Oladapo Oyebanjo is not under investigation with the Commission for any fraud-related offence," the ICPC clearance partly read.
D'banj's lawyer, in his deposition filed before the Chief District Court of the Federal Capital Territory at Wuse Zone 2, Abuja, also averred that the singer was never a government official and never had any access to government funds and that the N-power campaign he supported was free and was never paid a penny by anyone or the government.