DUBIOUS DESIGNER:HOW MARYAM ELISHA SOLD CUSTOMERS WEDDING DRESS TO ACTRESS MERCY AIGBE……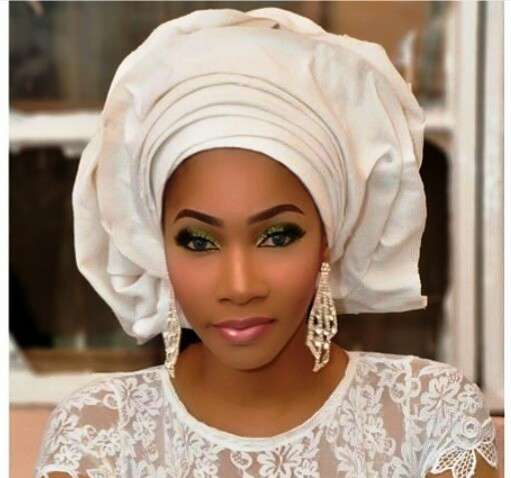 + Real reason you should be careful doing business with her….
Information reaching Society Reporters revealed that popular ex beauty queen, and designer, Maryam Elisha is presently enmeshed in a serious scandal for selling a brides wedding gown to an actress (Mercy Aigbe) just a day before her wedding day.
We gathered reliably that the bride had earlier ordered her preferred fabrics abroad, and approached the dubious designer, Maryam Elisha (@rikaotobyme) to help her bring out something good from it, but instead of Maryam keeping to her promise as a business woman, she sold the already made fabrics to an actress Mercy Aigbe just for her birthday photo shoot on the same day of the brides wedding.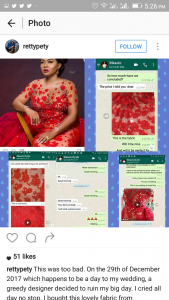 See what the pained bride wrote on her instagram page:
This was too bad. On the 29th of December 2017 which happens to be a day to my wedding, a greedy designer decided to ruin my big day. I cried all day no stop. I bought this lovely fabric from @bshani_bridalfbricsand asked her to deliver to this designer @rikaotobyme after I had concluded the style and price with @rikaotobyme I made a 50% payment to her as soon the fabric got to her. Told her its my wedding reception dress she assured me it will be ready on 26th. on that 26th i chatted her up to ask for my dress she replied saying it was ready as u can see on the chat above, she also said she will send a pics, eventually now sent a video d next day which was 27th u can also see that on the chat above. I sent the balance 50% to her on 28th when I had seen the dress and was satisfied, she couldn't send that day cos all flights coming to Benin that day were cancelled. So we were now left with 29th a day to my wedding, I called her by 6am that morning and she told me d delivery Guy has gone to d park to send my dress that she will send the waybill details(sending details ) across shortly. I waited till 9am no words from her. i started calling to ask for the waybill details she wasn't taking my calls, atimes she even cut the calls. I sent several messages no response at 1pm I started crying cos the situation got beyond my control. My hubby,friends and family requested for the number and also started calling her but she obviously decided not to take any calls again. Until 4pm when I was drained in tears she then called and was apologising that she didn't know what to say to me that y she refuse taking calls, she continued saying the delivery guy she gave my dress to is no where to be found. when she heard how I was crying she then suggested to give me one of her old dresses for me to use for the day, I had no choice cos I was desperate I then accepted it.i got d dress on my wedding morning. I went on IG yesterdy only to see @realmercyaigbewearing my dress with the same fabric I bought and she tagged same designer @rikaotobyme.how much did she pay u to disappoint a bride on her wedding day? U are heartlessly wicked and u will sure not get away with this @rikaotobyme
Also Read: HOW LEKAN OSIFESO PAID N10M RANSOM TO KIDNAPPERS OF AISHA OSIFESO
BY: SUNDAY ADEBAYO.
Florence Bodex Hungbo Dazzles, As She Hosts 2020 Citypeople Fashion and Beauty Award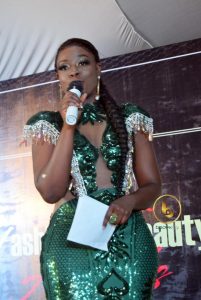 Celebrity Blogger & CEO Bodex Media, Florence Bodex Hungbo was the host of the 3rd edition of the City People Online Fashion and Beauty Awards.
It's one of the country's biggest fashion awards show.
The organizers gave over 50 awards to individuals that excelled in their respective categories in the year under review with scores of guests in attendance.
Bodex once again proved to be the queen of style, as she hosted this year's edition in dazzling green outfits which were designed and styled by @rikaotobyme for the first appearance and @sisikemi_ for the second appearance. Her stunning look has since been attracting wild reactions from fashion enthusiasts.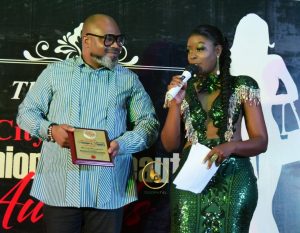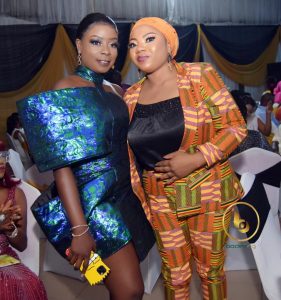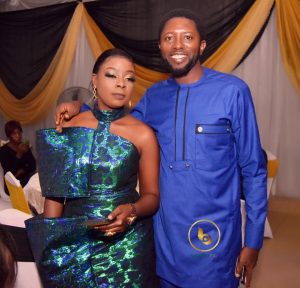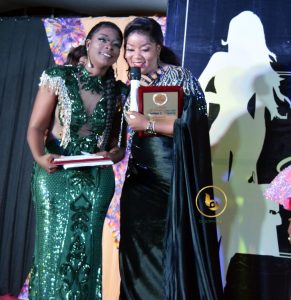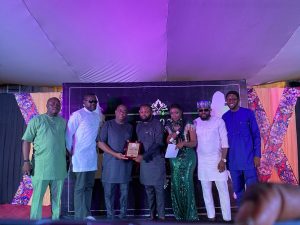 Her charisma and presentation were exceptional, classy, and professional all through the event. Bodex's craft has indeed proved that class has come to stay in the entertainment industry with her flawless makeup which was done by @kfloxy_makeover to keep her face glowing all through the event
remarks, the publisher of City People, Mr. Seye Kehinde said the award was meant to promote fashion creativity in the digital space. He added that the pandemic has made people be more creative, hence the need for them to be celebrated "in our own little way".
The event also featured exhilarating musical performances by one of Nigeria's finest highlife act, SBlive, who kept the audience up on their feet throughout the show.
The event ended at about 9 pm with lots to eat, drink, and time to mingle.
PDI Takes Telehealth To Grassroots Northern Communities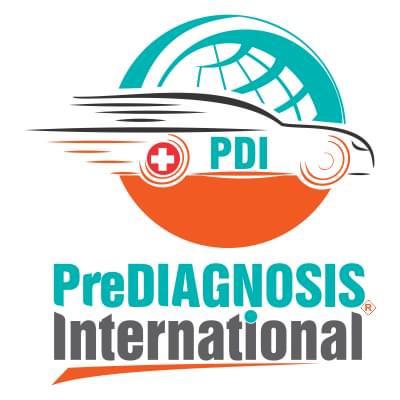 Pre Diagnosis International has commenced a programme of spreading its service base to various parts of the country in the bid to push for greater adoption of innovative telehealth among the country's vulnerable and underserved communities. The company announced the first of such tactical moves for the North Central and North Western parts of the country in a recent disclosure that the PDI 24/7 Doctors' Hotline and the PDI Telehealth App have been remodeled to serve the needs of the Northern people in the Hausa language.
According to a media statement signed by the Managing Director of PDI, Dr. John Iguve, the company's foray into Kano, Jigawa, Kaduna, and Abuja is in furtherance of PDI's determination to meet the target of delivering efficient and affordable modern healthcare to 20 million poor and vulnerable Nigerians between 2020 and 2030.
Dr. Iguve explained that the four cities were selected for the pilot scheme of the PDI 20-2030 Reach, Rescue, and Fortify project in the North after the successes recorded in the South West area over the last two years. He said plans to extend the reach to every nook and corner of the Northern region were already afoot.
"We are happy to announce that we are moving a step further in our campaign to make affordable healthcare services available at the doorstep of the people especially the poor and the vulnerable across Nigeria. Our recent decision to establish strong presence in the Northern part of the country is aimed at helping more Nigerians to enjoy access to basic affordable telehealth. As a semi-philanthropic hybrid health service company, PDI is determined to lead in the efforts to ensure public health care delivery to the poor and vulnerable through our bouquet of mass-market targeted medical services", he explained.
NIGERIAN FASHION BRAND – NONNISTICS SET TO SHOWCASE AT THE NEWYORK FASHION WEEK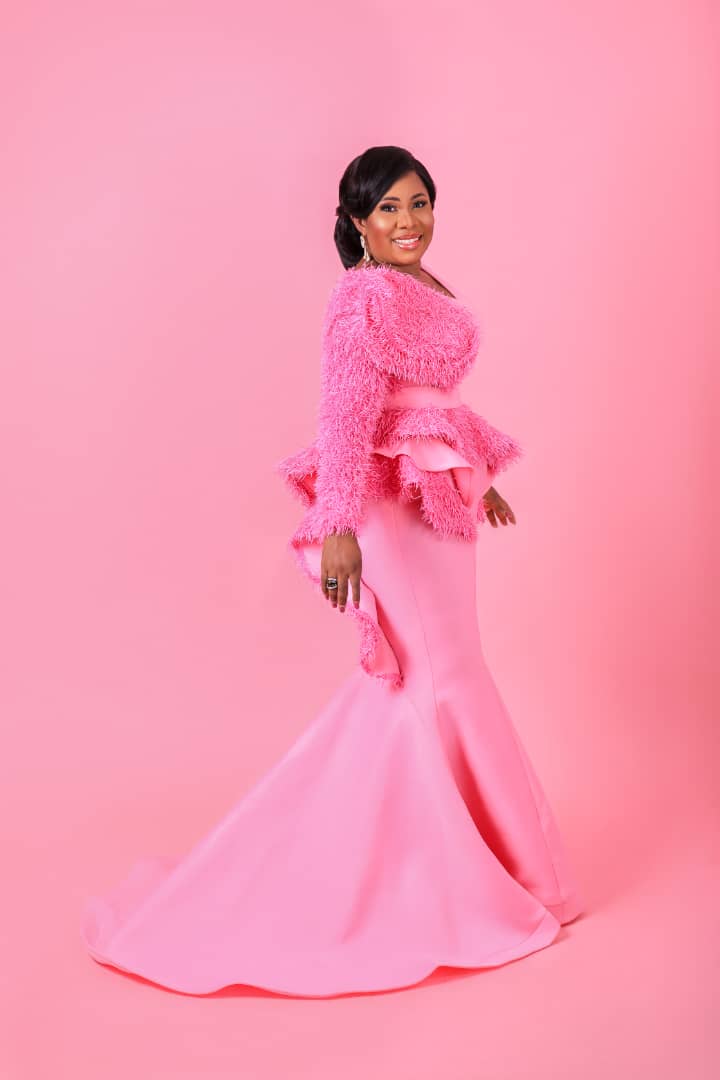 One of Nigeria's fast rising and versatile design house – Nonnistics will be participating at the prestigious New York Fashion week this season. Creative director- Nonye Goodie – Obi ,who will be representing Nigeria this year, will be showcasing the ERIN collection on Saturday 7th September at the Pier 59 , Chealsea Piers , Newyork. The fashion week which will be taking place from the 5th to 11th September has other top brands like – Margret Garisson(USA) , Empire Collection ( UK), Arti (Australia ) , Lontessa(Singapore) etc also in attendance .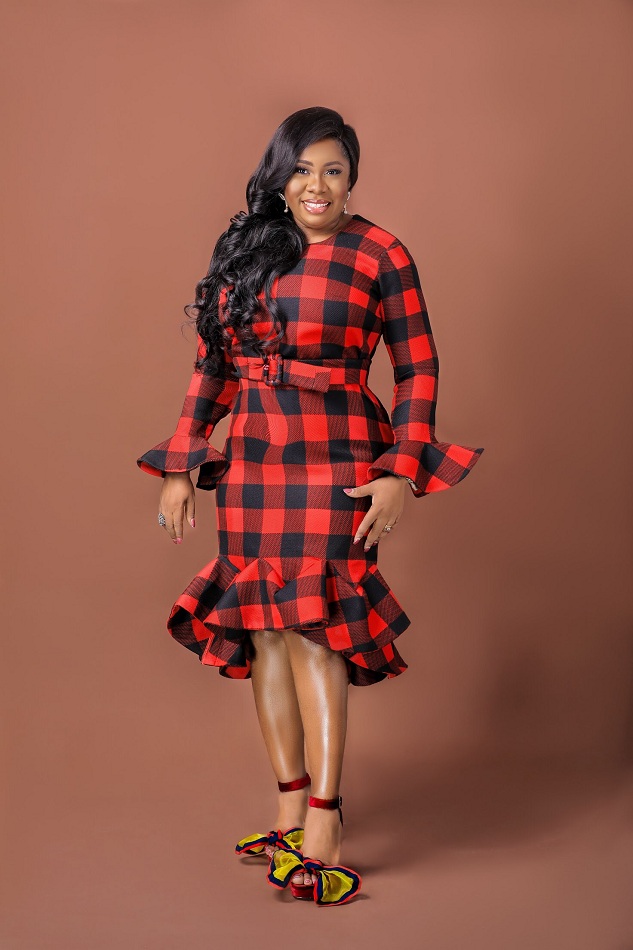 About Nonnistics
The brand Nonnistics is a versatile design house operating from Lagos, Nigeria. Their first international debut was at the Glitz Africa Fashion Week in Accra in 2018 . It was via this platform the brand unveiled its soon to be launched bridal line which has since become one of the top bridal brands in Nigeria. Nonnistics as a clothing label started operations in November 2017. In October 2018, the brand CEO won an industry award as The Most Versatile Designer of the Year and was nominated for another industry award alongside older brands for The Best Designer of The Year Award. In a short while, the Nonnistics brand has become a household brand of repute with their pieces gracing major red carpet events in and out of Nigeria by the A-list Celebrities in the Nigerian Entertainment Industry. Some including – The Academy (OSCARS) member and veteran Actress, Omotola Jalade-Ekeinde.
Both the CEO- Nonye Goodie – Obi and her brand- Nonnistics have enjoyed major press in cover edition publications of top notch magazines and prominent fashion blogs in Nigeria.