DR. D.K OLUKOYA DECLARES 21 PRAYERS & 21 MIRACLES TO START 'EMBER' MONTHS IN 2020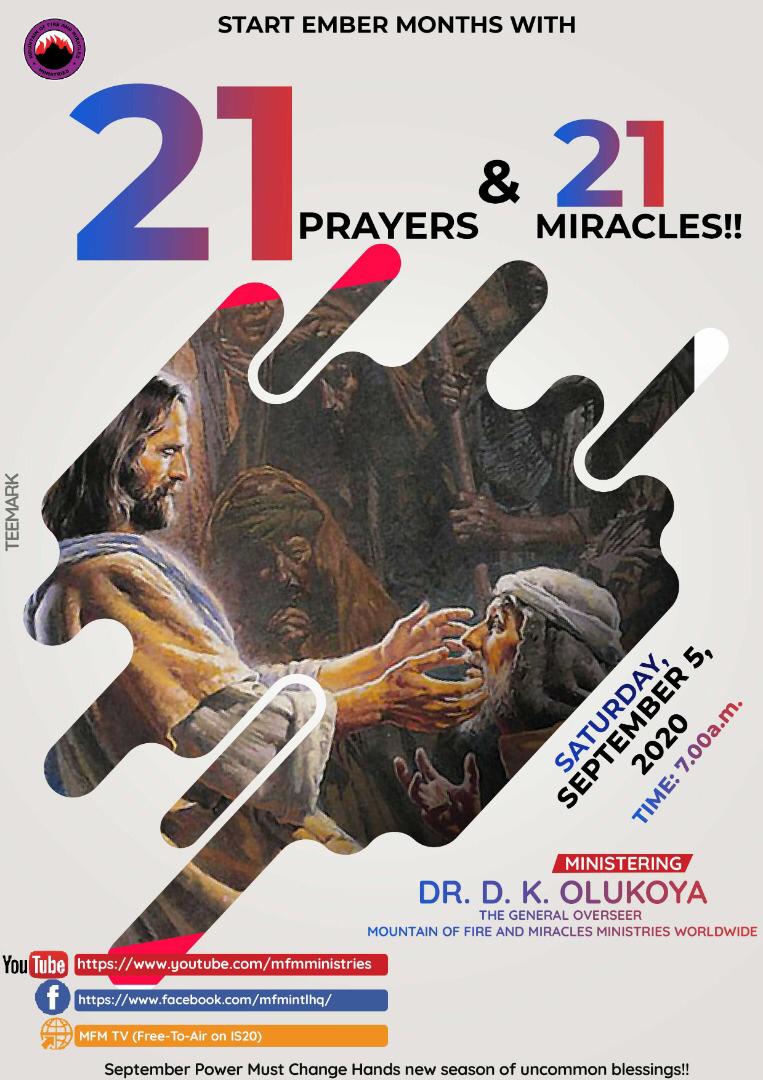 Mountain of Fire and Miracles Ministries Worldwide (MFM), the bible believing church under the anointed man of God, Dr. D.K Olukoya, the General Overseer has called on the people of God from all over the world to start the 'Ember' months in the year 2020 with powerful 21 Prayers and 21 Miracles at the forthcoming September Edition of the Power Must Change Hands program.
The 21 Prayers and 21 Miracles program is set for all that trust in God and believe in the power of prayers to deliver them from all satanic captivities and problems facing their lives as they march into the new season of uncommon blessings from the month of September 2020.
MFM, Power Must Change Hands, September online Edition spiritual program will bring an end to every evil power trying to stop your projects and destiny fulfillment as you receive the supernatural blessings from the Almighty God.
It is time for a new season of uncommon blessings for all the partakers of the inter-denominational divine program that will transform the 'Ember' months in the year 2020 for good news and greatness.
This powerful program with spectacular "21 Prayers to experience uncommon 21 Miracles" would take place online on Saturday, September 5, 2020, by 7.00 AM (WAT) prompt.
The attendees online are sure to receive God's divine favor and protection and be set free indeed as they shall experience new life beginning with heavenly miracles from the Holy Ghost Fire through the ministration and prayers from God's General, Dr. D.K Olukoya in the name of Jesus.
Endeavor to connect to the links and watch live for your uncommon blessings:
YouTube:
https://www.youtube.com/user/MFMvideoclips
Facebook:
https://www.facebook.com/mfmintlhq/
MFM TV (Free-To-Air on IS20)
Biggest Nigeria's E-commerce Tech Comes to Your Neighbourhood November 26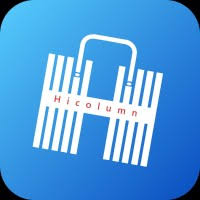 Hicolumn, the biggest ground-breaking e-commerce Tech that gives merchants (big or small), especially small and medium enterprises (SMEs) the opportunity of leveraging the internet to serve or sell to their existing and prospective customers anywhere and anytime, without the customers physically visiting the shops opens in grand style on November 26, 2020.
It promises enabling consumers to buy from shops that they would ordinarily prefer to buy from physically.
The hi-tech company being a platform designed for consumers to buy from and within their immediate community of residence is set to create over 100,000 jobs before the end of 2021, and will bring about large-scale youth empowerment as well as increase significantly the patronage of locally made goods.
Hicolumn is a mobile app designed to give visibility to neighbourhood stores, showcase stores and connect the stores directly to their customers anywhere, anytime.
It offers stores, merchants, SMEs that have existing and verifiable businesses, with physical structure the opportunity to become active participants in the e-commerce ecosystem within 30 minutes after download, and absolutely free of any registration charge.
The App is poised to revolutionize the e-commerce space as stores and merchants do not need to have a website to leverage e-commerce and most importantly do not need to worry about delivery, as goods ordered by customers will be delivered to them by Hicolumn's delivery partners without any delivery charge to the stores or merchants.
With matchless qualities, the e-commerce Tech takes advantage of the non-adoption of the traditional commerce in the Africa online market by ensuring that customers' usual places of shopping are made available to them, by making it possible for consumers to view and choose to buy from stores they already know, without physically going to the stores and still have their goods delivered within 20 minutes, with same quality, same price and faster than it would have been if they were to visit the stores physically.
The cutting-edge e-commerce marketplace is designed to take advantage of the weaknesses of the existing online market in Africa and the world at large, thus redefining its scope and operations with unparalleled services aimed at reducing the threat that the current e-commerce system poses to SME's survival, due to loss of sales and which has seen high number of stores run out of business.
The Founder, Hicolumn, Uche Elekwachi, said the platform combines the power of three Apps into one unique e-commerce ecosystem comprising the Hicolumn Customer App, Hicolumn Merchant App and Hicolumn Delivery App. The three Apps are connected together and work as one Enterprise Resources Programme for real comfort and quality convenience.
Established by Hicolumn Technologies Limited, the biggest e-commerce Tech provides the complete sense of security and assurance which has been lacking in online trade for so long.
Benefits accrued to merchants and stores partnering with Hicolumn on the e-commerce Tech include increased profitable sales; reduced cost of operation with less than five employees; proper inventory management; and elimination of threat posed by the current e-commerce system.
Others include empowering merchants with the same capacity of an e-commerce global giant; customers' retention on full scale; reduction of operational cost; business enhancement through effective online promotion; increased merchants' focus on core operations; and opportunity for massive promotion and customer acceptability.
Moreover, Hicolumn allows only merchants and stores that have traceable physical structures or locations; with verifiable business registration and corporate bank accounts or business bank accounts; and with quality goods.
With over 126 million internet users, there exist opportunities for the growth of the nation's e-commerce sector which was estimated at $13 billion in 2018, and in this period of the coronavirus (COVID-19) pandemic, more Nigerians have resorted to online shopping, thus making it lucrative.
Shoprite surprises customers on a bumper Black Friday
Shoprite Nigeria's supermarkets have offered early Black Friday deals and big discounts on everyday essentials as customers are increasingly looking for value, given the pressure many households are currently experiencing.
The Shoprite bumper black Friday offer begins from 25th November and ends in 29th November, 2020 and it's a pan-Nigeria value added offer.
According to the Shoprite statement, " In response to COVID-19 pandemic, Shoprite will for the first time offer early Black Friday deals and keep the deals valid for longer, to allow customers more time to plan and shop, and to prevent overcrowding."
The statement further stated that some of the great deals on offer include Coca-Cola, Fanta, Sprite products, Power Vegetable Cooking, Ariel Washing Powder and many others products.
Stringent hygiene and sanitizing protocols will be in place at all Shoprite supermarkets in Nigeria to help protect customers and employees as far as possible.
These include, but are not restricted to, the use of face masks, hand sanitizer, social distancing and limited entry where necessary to avoid overcrowding. Customers are encouraged to pay by card and to capitalize on the extended trading hours to make the most of the deep-cut specials that will be on offer.
CAN CHAIRMAN COMMENDS PDI'S GRASSROOTS TELEHEALTHCARE INITIATIVE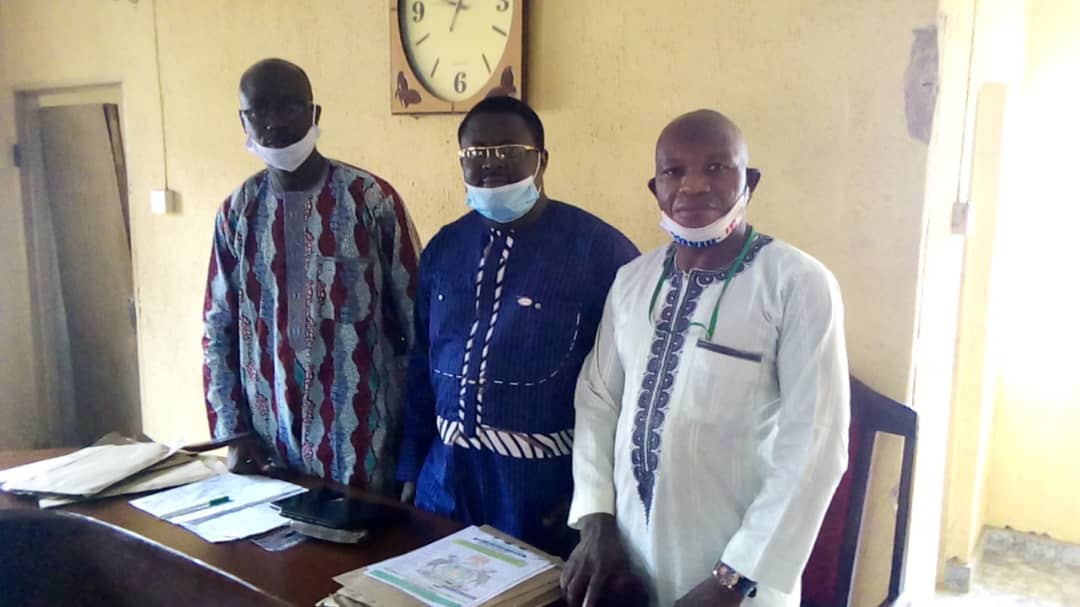 The Kano State Chairman of the Christian Association of Nigeria, Reverend Samuel Adeyemo, has called on philanthropic organisations and governments at all levels in the country to intensify efforts towards providing cheap and practical solutions to the continued inability of poor and vulnerable grassroots dwellers to access basic healthcare to meet common health challenges.
Reverend Adeyemo who is also the General Overseer of the Believers World Baptist Fellowship in Kano made the appeal during a visit by officials of the PreDiagnosis International to the leadership of the Kano State CAN Chapter last week Monday.
While lauding the extension of PreDiagnosis International's grassroots telehealthcare initiative coverage to Kano State, the CAN leader noted that lack of compassionate interventions by people of means as well as poverty and ignorance among the citizens have worsened the standard of living among grassroots communities across the country.
"The suffering brought to majority of the citizens by lack of access to basic healthcare is really huge. The CAN Leadership in this State is therefore excited by this initiative of PreDiagnosis International to help the masses get basic access to healthcare. This is because access to qualified doctors from the comfort of wherever one can use technology is something every citizen needs in order for many health challenges to be resolved at an early stage", he stated.
Earlier in his remarks, the Leader of the PDI team, Dr. John Iguve, explained that the coming of the company to Kano and adjoining states in the Northern part of the country was a step further in PDI's commitment to making affordable healthcare services available at the doorstep of the people especially the poor and the vulnerable across Nigeria.
According to him, PDI's operational focus was based on the determination to meet the target of delivering efficient and affordable modern healthcare to at least 20 million poor and vulnerable Nigerians between 2020 and 2030.
Dr. Iguve appealed to the CAN Leadership and other cadres of leadership across the State to help in spreading the news among the citizens in order for the benefits of the Initiative to be fully enjoyed by the people.
"We are happy to announce that we are moving a step further in our campaign to make affordable healthcare services available at the doorstep of the people, especially the poor and the vulnerable across Nigeria. We need the community leaders at all levels to help us spread the news among our people so that everyone can benefit.
"As a semi-philanthropic hybrid health service company, PDI is determined, through our bouquet of technology-based and mass-market targeted medical services, to be at the forefront of meaningful efforts to ensure public healthcare delivery to the poor and vulnerable. Our decision to come and establish strong presence in the Northern part of the country and Kano in particular is aimed at further opening up the frontiers to reach, rescue and fortify many more Nigerians through our modern day Ark of telemedicine in the country," he disclosed.