Dirty Deals At StanbicIBTC Bank As Customer's Billion Of Naira Disappears
There is no doubt that the nose-dived economy of Nigeria is taking it turns on the citizens and corporate organisation's alike. But that does not means that bankers, who ordinarily are supposed to be custodians of trust should turned into pilferers, engaging in fraudulent activities, from outright stealing of customers money, to colluding with criminal elements and even divulging of confidential information.
This development according to a source at the security department of the Central Bank of Nigeria (CBN) is giving top officials of the apex bank sleepless nights due to its damaging impact on customer confidence.
It could be recalled that last week three employees of Zenith Bank Plc at the banks Ajose Adeogun street, headquarters in Victoria Island, Lagos were whisked away by men of the Special Anti Robbery Squad (SARS), Ikeja, Lagos for their alleged involvement in a $2m fraud.
There have been similar cases involving employees of other banks in recent times. However, the scope of what allegedly took place at Stanbic IBTC has left even the law enforcement agencies investigating the matter speechless.
According to a Police source, Lonestar Drilling Nigeria Limited in a petition to the Police dated 11th March 2013 alleged that there were unauthorized withdrawals from two of its accounts at the Stanbic IBTC Bank at Walter Carrington Crescent, Victoria Island, Lagos.
According to the petition, about N40,903,764.36 (Forty Million, Nine Hundred and Three Thousand, Seven Hundred and Sixty Four Naira, Thirty Six Kobo) and $547,881,26USD (Five Hundred and Forty Seven Thousand, Eight Hundred and Eighty one Dollars, Twenty Six cents) were fraudulently withdrawn from their accounts managed by one Olalekan Kuti.
The said petition also noted that results from an internal audit by the company revealed that the said Kuti in connivance with some employees of Lonestar Drilling have been making unauthorized withdrawals from the said accounts under the false pretence of payment of staff salaries without a monthly mandatory payment advice; from the accounts departments.
Trouble started when the company discovered cases of diversion of funds, stealing and outright sabortage from some of its directors and it went ahead to suspend them from its management. The directors however colluded with Stanbic IBTC to defraud the company the more and sell off some of its properties at rock bottom prices.
IGP Idris
During the course of Police investigation it was discovered that the founder of Lonestar Drilling Chief Humphrey Idisi was purported to have taken a loan facility of $200 million from Stanbic IBTC Bank for the acquisition of two rigs, but after the death of Chief Idisi in 2009, Stanbic IBTC started diverting all proceeds from the company to its own use.
Lovette Idisi, son of the founder of the company claimed in his deposition that the company makes about $240,000USD (Two Hundred and Forty Thousand dollars) daily from its two operational oil rigs and that an internal audit indicted some members of the company's management to fraudulently make withdrawals and divert funds from the company.
The petitioner also alleged that since 2009, Stanbic IBTC have refused to disclose how much they have deducted from the oil rigs, moreso, that the Bank colluded with some directors of the company to start selling off some of the properties of the company at below market prices to themselves and their cronies.
He gave an example of a new ocean going vessel MV Kinklock acquired by Lonestar Drilling at the sum of N200 million but was sold off by the Bank at a paltry N10 million without the consent of the management of the company. Also the bank sold two heavy duty generators bought at N100 million each but were sold for N50 million each.
Chief (Mrs) Margareth Idisi, the Chairperson of Lonestar Drilling and widow of the founder of the company maintained that the loan purported to have been entered by her husband was fraudulent as her husband was not in the right physical frame to have signed any document as at the time in question and that she was with her husband at his hospital bed throughout that period.
She alleged that Oladele Kuti should be held responsible for the fraud. She said that as soon as it was discovered that there has been several fraudulent activities in the company, she sacked the management, but that those sacked colluded with the Bank to draw their salaries from the Bank without consulting her.
The Police however confirmed that Oladele Kuti confessed to having received documents from the Chairperson regarding the changes in the management of the company but that the Bank refused to honour it because there was no board resolution removing the former directors as at the time the letter was sent to the Bank.
He equally confessed bringing it to the notice of the Bank's management and legal department and that all decisions he took were in line with instructions from the Bank's management.
Further investigations also show that the said Oladele Kuti lives far beyond his means as he has properties far beyond what his job could provide.
For example, he has two foreign accounts with Barclays Bank and CitiBank respectively and that he also has two oil companies, a 3 bedroom flat at UPDC Estate Lekki,6 Bedroom apartment Ikorodu,6 plots of land at Olambe, Ogun State,6 plots of land at Mowe, a mortgaged property in London, Frank Enterprises, and Caleb Chroster Limited.
Also during investigation, he could not explain what happened to about $15 million US Dollars which is part of the $25 million dollar loan purportedly signed by Chief Idisi.
The Police report which reads like an indictment on the Bank shows that Stanbic IBTC failed to produce all the loan agreements as requested by the management of Lonestar Drilling Nigeria Limited. The Police also established that here were abundant evidence of fraudulent withdrawal of funds as contained in the audit report from the company.
And that the termination took place due to the frauds uncovered at the company. The Police also noted that the purported $25 million loan said to have been signed by the late Chief Idisi was a fraud as handwriting experts have discovered several discrepancies between the real signature and the forged one. Moreso, that Chief Idisi was sick in the United States as at that time and his wife and those attending to him could not recollect him ever signing any document even though he was not disposed to hold a pen due to the state of his health.
Stanbic IBTC was also unable to explain how the 2009 loan extension of $250,000,000 USD was disbursed as no document on that was produced. The Police equally discovered that Oladele Kuti's account with GT Bank showed all the fraudulent transfers from Lonestar Drilling's account to his personal account, and that throughout that period he transferred the sum of N14,310,000.00 (Fourteen Million, three hundred and ten thousand naira) from Lonestar Drilling's account to his personal account.
The Police was shocked to find that upon all fraudulent transactions the Bank made a direct debt of $300,000 into the account on July 26th 2010,in benefit of Cammpro Limited with no supporting document for the payment. Equally shocking was that $40,697,50 was made in favour of Stanbic IBTC and Rs Platou was debited directly into the account of Lonestar by the Bank without the consent of the company.
This is in addition to the $1,000,000 deducted directly from the company's account on 31 January 2011 by Stanbic IBTC without approval as there was no bank payment advice raised by the company to reflect the deduction of the said money.
It was in view of these very weighty evidences that the Police suggested that the suspects be arraigned in court because according to the Police, there were sufficient evidence for prosecution.
To this end Oladele Kuti (Account Officer), Head of Oil and Gas Unit of Stanbic IBTC, Luqman Agboola, a staff of Diamond Bank Plc, Francis Atoju, MD/CEO of Vantage Management consultant and Engr Frances Anene, Former MD/CEO of Lonestars Drilling Nigeria Ltd and others still at large were charged to court on a Nine count charges of conspiracy to commit felony and money laundering.
However, this newspaper made efforts to contact Stanbic IBTC to hear its side of the story, Barene Beard the officer contacted asked us to speak with Nkiru Olumide-Ojo who forwarded to us a prepared statement from the bank on the issue which reads thus:
"Thank you for your enquiry regarding the Lonestar Drilling Nigeria Ltd vs 8 others, including Stanbic IBTC. As you are aware, there is a case on this matter in the Federal High Court, Port-Harcourt and this precludes us from commenting on this matter. We would like to state however that Stanbic IBTC is a responsible corporate citizen, with confidence in the nation's legal process, which will show when concluded; that we acted appropriately in this matter."
However, observers are quick to note that Oladele Kuti may be the fall guy for his superiors at Stanbic IBTC who were in the full know of the whole fraudulent activities and they not only gave their go ahead but also approved some of the criminal acts perpetrated by their officer with their knowledge.
Union Bank, WACOT Rice Kick Off Financial Inclusion Drive for Smallholder Farmers in Kebbi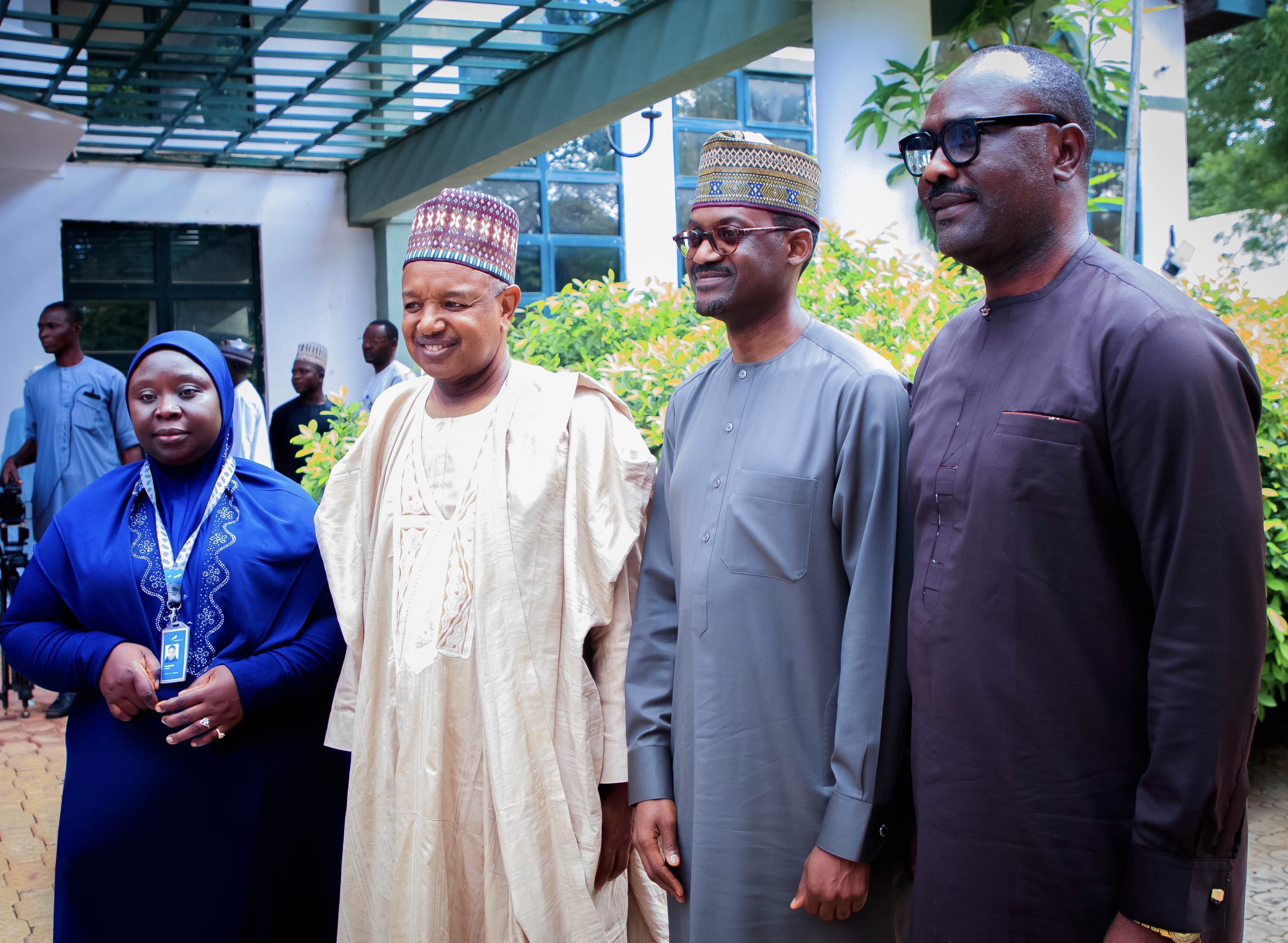 As part of Union Bank's commitment to driving financial inclusion in Nigeria, the Bank has partnered with WACOT Rice Limited – a rice processing company, to financially include 6,000 local farmers including youth and women in Kebbi State.
The Kebbi Financial Inclusion Drive (KFID) which will cover four Local Government Areas – Argungu, Augie, Suru, and Dandi – is a critical part of WACOT's Argungu Outgrower Expansion Project funded by United States Agency for International Development (USAID) West Africa Trade Hub. This program is set to resolve the overwhelming financial inclusion deficit within rural communities in Kebbi.
The financial inclusion initiative is being implemented with technical support from National Identity Management Commission (NIMC), to help the farmers acquire the relevant documentation and identification required to open bank accounts.
Union Bank will facilitate account opening and expand its agency banking network to cover the areas while supporting its agents on ground with digital banking solutions to enable seamless transacting and account management.
Farouk Gumel, Chairman WACOT and Board Chair, Union Bank was on ground in Kebbi State to kick-off the drive and paid a visit to the Kebbi state Governor, Senator Abubakar Atiku Bagudu to discuss expanding the programme state-wide.
In his recent keynote address at the recently concluded and  Chartered Institute of Bankers of Nigeria (CIBN) Conference, Mr. Gumel said:
 "As we work towards achieving financial inclusion to reach the unbanked, we must commit the same resources and investments to rural-local customers as we have done to urban-global clients to help create the growth that will lift us all to collective prosperity."
WACOT Rice is a subsidiary of TGI Group. TGI Group, through another of its subsidiary Titan Trust Bank, recently acquired Union Bank in a landmark transaction which was announced in 2021.
FIRSTBANK PARTNERS VERVE INTERNATIONAL, MAKES CUSTOMERS MILLIONAIRES IN THE FIRSTBANK VERVE CARD PROMO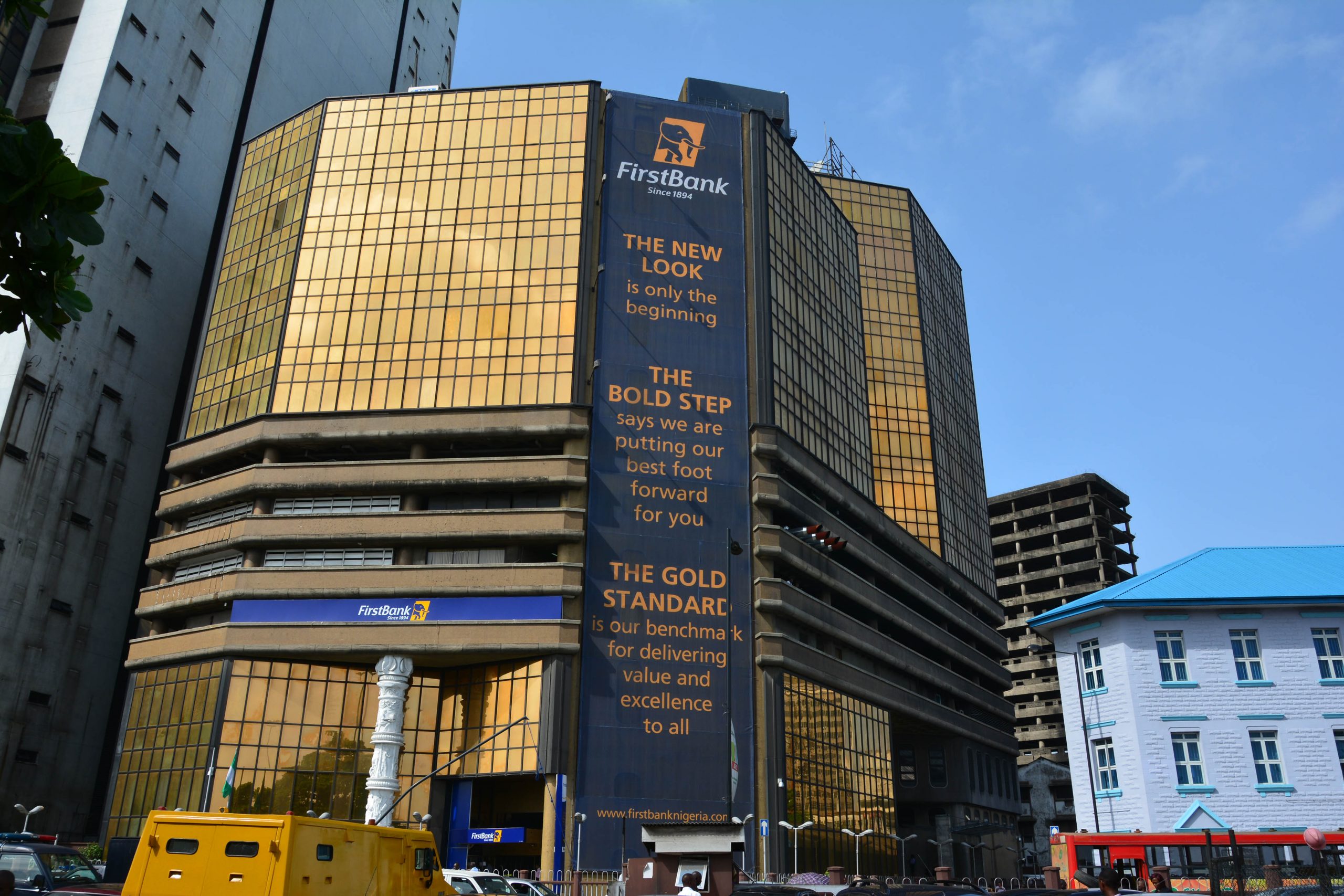 In partnership with FirstBank – Nigeria's premier and leading financial inclusion services provider – Verve International, Africa's leading payment technology and card business, has launched its third National Consumer promo designed to reward users of FirstBank verve card with exciting gifts and cash prizes to appreciate their patronage and use of the card to carry-out their electronic banking transactions.
The ongoing 2-month promo will end on 30 October 2022 as 20 customers (10 customers per month) with the highest transaction count during the promo will be made millionaires, winning the sum of N1 million each. Also, N20,000 will be won by 25 customers monthly.
On the other hand, 2620 FirstBank verve cardholders that double their transactions every week, stand a chance to enjoy 10% cashback capped at N2,000 per customer.
Speaking on the promo Chuma Ezirim, Group Executive, e-Business & Retail Products, FirstBank said "we appreciate our partnership with Verve Card through the years; a partnership of empowerment and opportunities which include growing the economy, supporting new businesses and preventing unemployment. FirstBank verve card holders are encouraged to keep using their cards as it is a card offering that promotes safe, convenient and rewarding digital banking experience with 20 customers standing a chance to be millionaires at the end of the promo."
Verve card is a secure debit card that allows cardholders to conveniently meet their daily financial needs such as payment for goods and services, airtime recharge, bill payments, funds transfer, etc. Verve card is accepted across all ATMs, POS, Web and Mobile Platforms in Nigeria.
The promo is also opened to new verve cardholders as non-verve cardholders are encouraged to visit the nearest FirstBank branch today to pick up a Verve card and start getting rewarded!
Only recently, FirstBank – in partnership with Verve – rewarded over 2601 FirstBank verve cardholders with various prizes; including N20,000 cash prize, N10,000 cash prize, N10,000 worth of airtime; power generating sets, refrigerator, cooking gas, smart TV and the grand prize of a brand-new car to a lucky winner.
Federal Government Orders University Vice-Chancellors To Reopen Schools, Begin Lectures Amid 7 Months Lecturers' Strike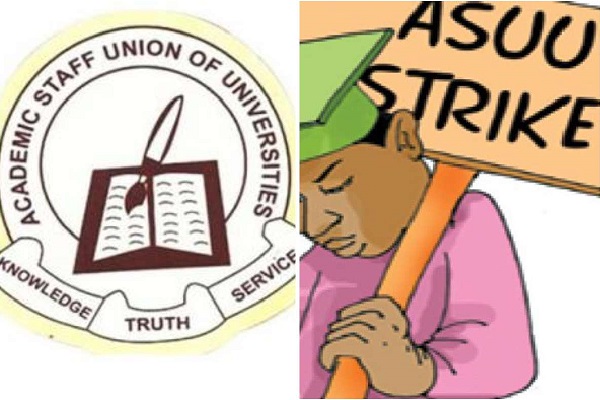 The government issued the directive through the National Universities Commission (NUC), and a letter signed by its Director, Finance and Accounts, Sam Onazi, on behalf of the Executive Secretary of the commission, Professor Abubakar Rasheed.
The Nigerian government has directed vice-chancellors to re-open universities and allow students to resume lectures immediately.
The government issued the directive through the National Universities Commission (NUC), and a letter signed by its Director, Finance and Accounts, Sam Onazi, on behalf of the Executive Secretary of the commission, Professor Abubakar Rasheed.
The letter which The PUNCH obtained on Monday, was reportedly addressed to all vice-chancellors; Pro-Chancellors and chairmen of governing councils of federal universities.
"Ensure that ASUU members immediately resume/commence lectures; Restore the daily activities and routines of the various University campuses," the letter partly reads.
We had reported that the National Industrial Court of Nigeria (NICN), on Wednesday, September 21, 2022, ordered the Academic Staff Union of Universities (ASUU) to call off its ongoing nationwide strike.
It reported that the umbrella body of the lecturers in public universities had declared a warning strike on February 14, to force the Nigerian Government to implement agreements it earlier signed with the union.
The agreement stipulated how university education would be funded for better improvement.
The strike has since rolled over and is now in its seventh month following the government's failure to implement all the agreements.
Several meetings between ASUU and the Federal Government have ended in a deadlock.
Consequently, the Federal Government went to court to challenge the strike.
The government through its counsel, James Igwe, prayed the court for an interlocutory injunction restraining ASUU from taking further steps as regards the strike, pending the determination of the substantive suit.