Diamond Bank Of Fraud: Abuja Business Woman Narrates How Diamond Bank Staff Defrauded her of N4.2M……
Why You Need To Think Twice About Your money In Diamond Bank
An Abuja based business woman, Ada Ann, has lamented the rate at which Diamond Bank Plc defraud unsuspecting customers of their hard earned money. The young nursing mother narrated the tale of her missing money.
The embattled boutique owner stated that the bank and their staff duped her since 2014 and all efforts to recover the said money have fallen on hard rocks as Diamond Bank has "failed, refused, declined, rebuffed and or neglected" to do anything about her case.
Ann said the bank officials literally asked her to "go to hell."
In her alarming tale to our correspondent, Ann said, "I am a young nursing mother, married to a loving husband who believes in the old fashioned tenets of hard work, industry, grit and determination. I have never cheated anyone in my life, neither have I ever enjoyed unfair advantage in all my dealings all through my years on this earth- either in private or in the course of doing business, yet I have been robbed blind by the very people I trusted with my life's savings.
"Bad things are not supposed to happen to good people right? Yes, but my case is unfortunately different. I am asking why this kind of fate should befall me now, losing all the savings I ever worked for, for the simple reason I chose to bank these savings, the proceeds of my business with Diamond Bank.
"All my business earnings and life savings from my boutique- four million, one hundred and eighty thousand naira, accumulated over several months of sales have been stolen by this bank and their staff since 2014, and all efforts to recover this money have proved futile as Diamond Bank have failed, refused, declined, rebuffed and or neglected to do anything about my case.
"The bank literally told me to go to hell- hell is where I presently am, because having stolen my life's savings, I had no funds to buy new stock and my fledgling business has almost collapsed, throwing my six staff into the labor market, making me near destitute.
"In this biting recession, and having no one to fight for me, I have now been forced to voice out after several months of outright negligence, lies, disrespect, and snobbery by this contraption of con men called Diamond Bank."
Asked how it all happened, Ann said,
Quote
"Sometime in 2011, in my quest for financial independence, I decided to register a boutique at the CAC, with intent to open one around the Wuse axis once I had money. I wanted my boutique to serve Abuja residents especially the womenfolk with good female wears and accessories. I scrounged money from family, friends and savings to rent a shop at Suite F15 and 45, Old Banex, in Wuse 2, Abuja.
"A Cube Boutique was thus born- it was tough, but I succeeded, only to start another battle, trying to raise money to stock it. I managed to do so successfully again months later, such that by 2012, I had commenced operations. I put in my all- body, soul and spirit as my modest efforts soon began to pay off. By the following year, 2013, I was already doing good business, turning over a tidy profit.
"Up until this point, I was still using my personal account for business, but I soon realized I couldn't operate in that manner- I needed to separate my personal money from my business earnings. I decided to open a corporate bank account where all my sales proceeds would be paid into as I was getting more and more patronage. I was looking at doing so in Zenith or GT or any of the old traditional banking institutions.
"Around that same period, I was approached by marketers of Diamond Bank close to my shop at the Old Banex to open a business account with them. I declined, telling them I intended to open this account with the more reputable banks I have mentioned above. I told them I was about going across the road to open this account with Zenith Bank, at one such aggressive marketing session with them, but they would hear none of it.
"Since they were so desperate, I reluctantly decided to push business their way and take my money to their branch- my biggest mistake. On the 16th January, 2013, I reluctantly opened a corporate account in the name of my boutique, A Cube with Account Number: 0030126504 with initial deposit of N200,000 at the Banex Plaza branch of Diamond Bank, Abuja.
"This account practically had a No Debit Status, as I hardly ever withdrew from this account. All I ever did was pay sales proceeds into it. Having no need to frequently transact on it myself, I needed no further banking platforms to be operative thereon- no mobile banking, no internet banking, no ATM card even.
"Maximum withdrawal limit for this account was the statutory default authorized across board by Diamond Bank for all corporate customers- maybe N500,000 daily or so. I never bothered to find out the daily limit for this account as I had never debited it to any tune. I paid money regularly into this account without let or hindrance till November 2014 when I had to travel on a business trip to London.
"While there, I got a good deal for my boutique and needed money to close this transaction. I had money in this my diamond corporate account, but couldn't withdraw as I was overseas. I called my then account officer, a certain Mr Toochukwu, to ask how I could get money from this account. He said I could only do so if I was an internet banking customer- I had to be enrolled on the internet banking platform of the bank.
"Could I do this from London? Enroll for this online banking service? No, he said. I must be physically present to be enrolled. Thank you very much, I said and hung up. Case closed. This was on the 24th November, 2014.
"A day later, unbeknownst to me, a Diamond Bank staff- probably this account officer, Toochukwu and their branch manager, Lillian Gbadeyan, both knowing I was away, conspired to forge my signature (a forgery that was so poorly done even an untrained eye would have seen the difference right away) to authorize an online limit reset of N5million, from I guess, the daily limit of N500,000.
"Yet the day after- that is just two days after my call, they then went ahead, with the active collusion of a customer service official, of the bank, one Mrs Ifeoma Ndukwe, to approve this request limit reset and fraudulently transferred N4.18m electronically from my account leaving me only N23, 345 of my life savings. Just twenty three thousand!!!!
"By then they had blocked, retrieved and reactivated my mtn line to make sure I didn't get any debit alert, moving the money to the diamond bank account of a certain Mr Ogunmuyiwa Paul, with account number, 008880562, a purported bureau de change operator hawking dollars in zone 4.
"I didn't know this at the time as they had blocked and taken control of my line, more so since I was abroad. On returning sometime in December, I continued operating on the account as usual, without suspecting anything. I had by then retrieved my line again, so when I had a customer deposit N900,000 into the account, I was expecting to see a credit balance of almost five million naira. Imagine my shock when I saw my total savings not amounting up to even a million naira.
"I got in touch with the bank and my account officer, Mr Stanley Idomeh- a new account officer, by the way, as the other one, Mr Toochukwu (who I had called from london) had by now been sacked- and asked about this happenstance. I was told that N23,000 bar the new deposit was my balance and this was so because I had authorized a transfer of N4.18m sometime in November- the previous month!
"Authorizing such a huge transfer while I was away? Without internet or mobile banking? Making a N4.18m withdrawal on an account whose highest ever single debits were bank charges of no more than eight naira at the most? Highest being three hundred naira over that entire year?
"How could this be? I asked? I had traveled home for Christmas, by then so on my return to Abuja in January 2015, I went to the branch. They repeated the same story and I told them, I don't operate internet banking on that account, so there was no reason to increase my daily limit from whatever it was to N5million.
"I showed them my passport and told them I was not even in the country at the time of the afore said transaction, and could they refund my money?
They said no, and we dragged back and forth. I later requested for the said reset letter request and a hazy, poorly done letter was pulled from some file. It was quite clear my letter head was forged and even clearer, my signature was forged as well. Even a child would have seen it was forged , yet they insisted it was not, and that they had confirmed it.
"I was told to write a letter of complaint, which I did sometime that January. It took months for Diamond Bank to reply me, and when they did via a letter reference BANEXPLAZA/ABJ/BK/IO/12/03/2015 dated 23rd of March last year, the bank said were not liable for this unauthorized transfer and as such were unable to accede to my request for a refund.
"They went further to aver that they could not refund me because they had enrolled me on their online application on December 19, 2013 (but failed to show documents wherein I applied for such) and that they had sent transaction codes to my phone number (please since when have banks started sending access codes and transaction details to phones?)
"I have never requested for online or mobile banking on my account and I have reiterated this to them severally. I tried to explore mechanisms of dispute resolution within the next few months to no avail. After waiting several months, with no sign of any resolution from their part, I had to get my solicitors to write to them.
"My petition was a request for Diamond Bank to investigate fraud on my account and theft of my money. They didn't even bother to reply my solicitors. When I saw my peaceful approach was leading to nowhere, I had to finally report the matter to the police, late last year.
"The indicted Diamond staff were called in, so was their collaborator, the bureau the change man into whose account the money was paid. The bank and the syndicate behind these fraudsters stepped in, and they were let off the hook from the police station.
"Since this year, the case has swinging without momentum while my money is still in the possession of these fraudsters. Even if these fraudsters and their bankers try to manipulate the judicial process, if and when I institute one, they cannot rig the court of public opinion once I layout the facts.
"I have been compelled to put out these facts in the public domain after two years of Diamond Bank silence and inaction. Elementary business finance educates us on the concept of the Time Value of Money, which is crucial in the business process and this is money I would have since quadrupled, but have now lost.
"This is a last ditch action as I am by this medium reaching out to the shareholders of Diamond Bank, the Dozie family as well as the Board and the management of this Bank to compel their operatives, or their online application or any such platform to refund the N4.18million of my sweat, stolen illegally from my account, so as to salvage any semblance of dignity or integrity this bank still has.
"Failure of Diamond Bank to heed this well meaning appeal will lead me to petitioning them at the CBN, and instituting criminal and civil proceedings against them, their agents, collaborators and the vicious syndicate that links these three leprous arms together .
"I may be small, but I know that the God I serve will fight and slay these goliaths my sake and for the sake of the little baby I am Bosom feeding now, even as I write. His cry of anguish will rise up to God against them and they shall know no peace, till they return my money.
"Help me in crying up to God against this injustice,"
Ann lamented.
Meanwhile, we contacted a Senior Diamond Bank Cooperate Communications Officer, Udoka Uguamanam, who said he was in a meeting as at the time of filing this report.
All efforts to get in touch with him again after a while were abortive.
Source: Celebrity Mag
Union Bank, WACOT Rice Kick Off Financial Inclusion Drive for Smallholder Farmers in Kebbi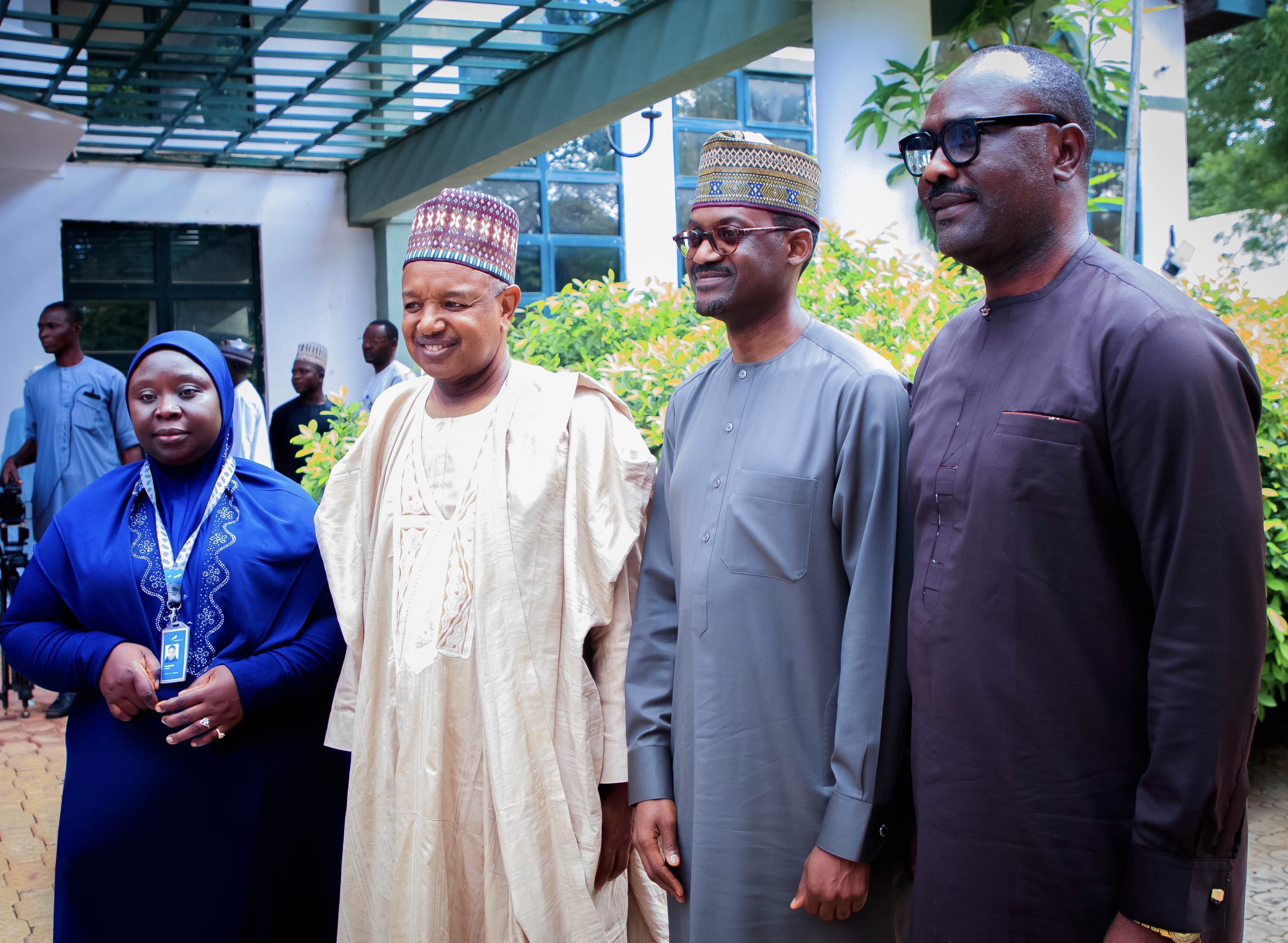 As part of Union Bank's commitment to driving financial inclusion in Nigeria, the Bank has partnered with WACOT Rice Limited – a rice processing company, to financially include 6,000 local farmers including youth and women in Kebbi State.
The Kebbi Financial Inclusion Drive (KFID) which will cover four Local Government Areas – Argungu, Augie, Suru, and Dandi – is a critical part of WACOT's Argungu Outgrower Expansion Project funded by United States Agency for International Development (USAID) West Africa Trade Hub. This program is set to resolve the overwhelming financial inclusion deficit within rural communities in Kebbi.
The financial inclusion initiative is being implemented with technical support from National Identity Management Commission (NIMC), to help the farmers acquire the relevant documentation and identification required to open bank accounts.
Union Bank will facilitate account opening and expand its agency banking network to cover the areas while supporting its agents on ground with digital banking solutions to enable seamless transacting and account management.
Farouk Gumel, Chairman WACOT and Board Chair, Union Bank was on ground in Kebbi State to kick-off the drive and paid a visit to the Kebbi state Governor, Senator Abubakar Atiku Bagudu to discuss expanding the programme state-wide.
In his recent keynote address at the recently concluded and  Chartered Institute of Bankers of Nigeria (CIBN) Conference, Mr. Gumel said:
 "As we work towards achieving financial inclusion to reach the unbanked, we must commit the same resources and investments to rural-local customers as we have done to urban-global clients to help create the growth that will lift us all to collective prosperity."
WACOT Rice is a subsidiary of TGI Group. TGI Group, through another of its subsidiary Titan Trust Bank, recently acquired Union Bank in a landmark transaction which was announced in 2021.
FIRSTBANK PARTNERS VERVE INTERNATIONAL, MAKES CUSTOMERS MILLIONAIRES IN THE FIRSTBANK VERVE CARD PROMO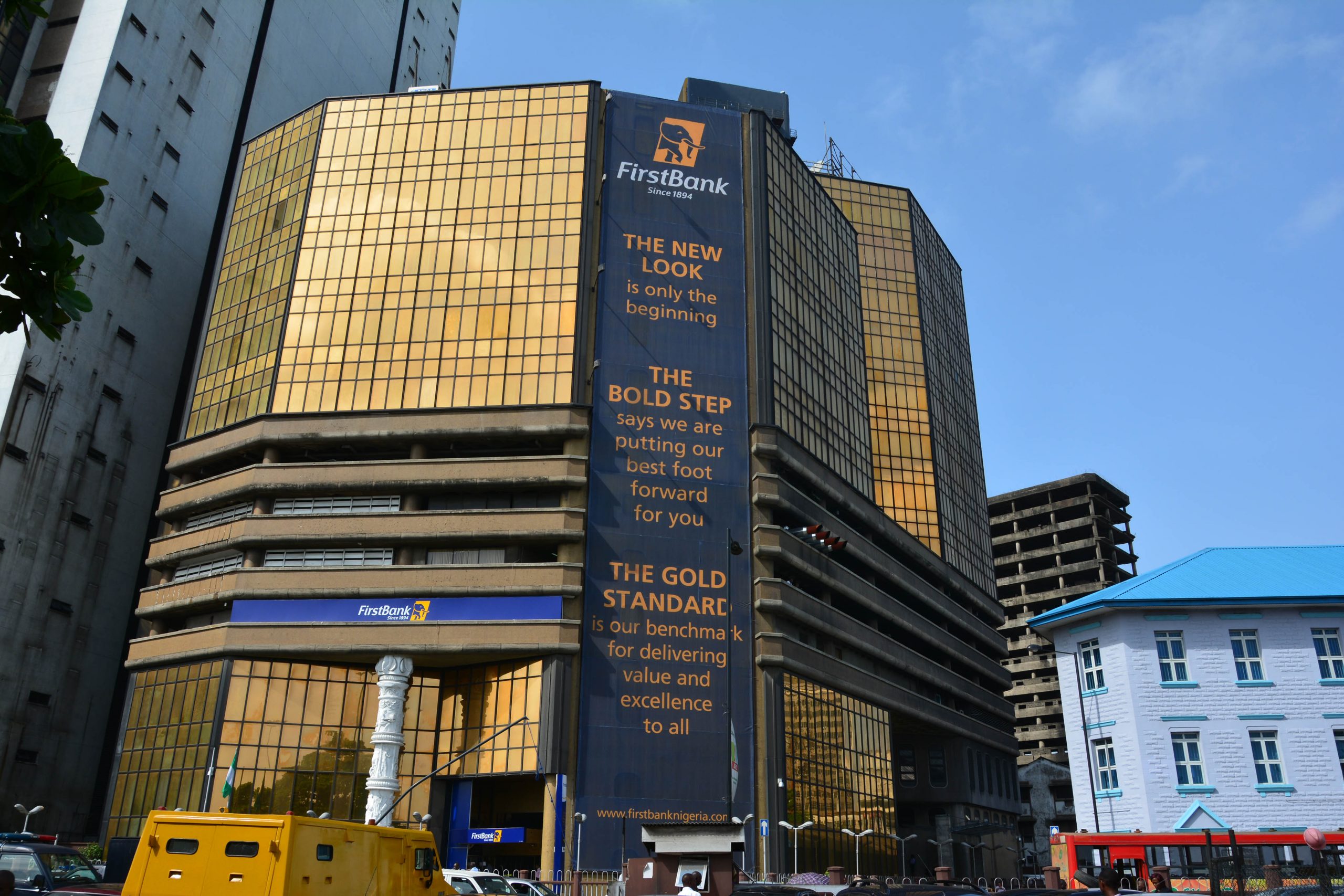 In partnership with FirstBank – Nigeria's premier and leading financial inclusion services provider – Verve International, Africa's leading payment technology and card business, has launched its third National Consumer promo designed to reward users of FirstBank verve card with exciting gifts and cash prizes to appreciate their patronage and use of the card to carry-out their electronic banking transactions.
The ongoing 2-month promo will end on 30 October 2022 as 20 customers (10 customers per month) with the highest transaction count during the promo will be made millionaires, winning the sum of N1 million each. Also, N20,000 will be won by 25 customers monthly.
On the other hand, 2620 FirstBank verve cardholders that double their transactions every week, stand a chance to enjoy 10% cashback capped at N2,000 per customer.
Speaking on the promo Chuma Ezirim, Group Executive, e-Business & Retail Products, FirstBank said "we appreciate our partnership with Verve Card through the years; a partnership of empowerment and opportunities which include growing the economy, supporting new businesses and preventing unemployment. FirstBank verve card holders are encouraged to keep using their cards as it is a card offering that promotes safe, convenient and rewarding digital banking experience with 20 customers standing a chance to be millionaires at the end of the promo."
Verve card is a secure debit card that allows cardholders to conveniently meet their daily financial needs such as payment for goods and services, airtime recharge, bill payments, funds transfer, etc. Verve card is accepted across all ATMs, POS, Web and Mobile Platforms in Nigeria.
The promo is also opened to new verve cardholders as non-verve cardholders are encouraged to visit the nearest FirstBank branch today to pick up a Verve card and start getting rewarded!
Only recently, FirstBank – in partnership with Verve – rewarded over 2601 FirstBank verve cardholders with various prizes; including N20,000 cash prize, N10,000 cash prize, N10,000 worth of airtime; power generating sets, refrigerator, cooking gas, smart TV and the grand prize of a brand-new car to a lucky winner.
Federal Government Orders University Vice-Chancellors To Reopen Schools, Begin Lectures Amid 7 Months Lecturers' Strike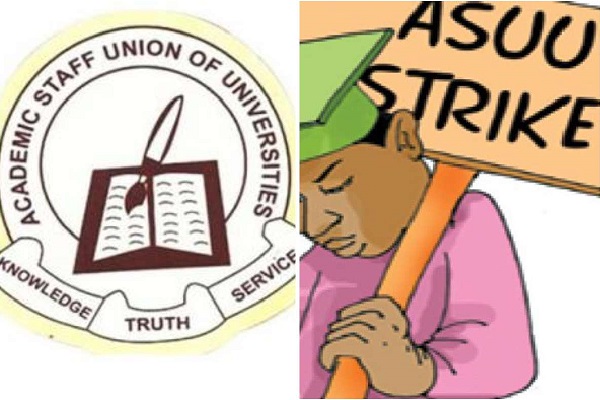 The government issued the directive through the National Universities Commission (NUC), and a letter signed by its Director, Finance and Accounts, Sam Onazi, on behalf of the Executive Secretary of the commission, Professor Abubakar Rasheed.
The Nigerian government has directed vice-chancellors to re-open universities and allow students to resume lectures immediately.
The government issued the directive through the National Universities Commission (NUC), and a letter signed by its Director, Finance and Accounts, Sam Onazi, on behalf of the Executive Secretary of the commission, Professor Abubakar Rasheed.
The letter which The PUNCH obtained on Monday, was reportedly addressed to all vice-chancellors; Pro-Chancellors and chairmen of governing councils of federal universities.
"Ensure that ASUU members immediately resume/commence lectures; Restore the daily activities and routines of the various University campuses," the letter partly reads.
We had reported that the National Industrial Court of Nigeria (NICN), on Wednesday, September 21, 2022, ordered the Academic Staff Union of Universities (ASUU) to call off its ongoing nationwide strike.
It reported that the umbrella body of the lecturers in public universities had declared a warning strike on February 14, to force the Nigerian Government to implement agreements it earlier signed with the union.
The agreement stipulated how university education would be funded for better improvement.
The strike has since rolled over and is now in its seventh month following the government's failure to implement all the agreements.
Several meetings between ASUU and the Federal Government have ended in a deadlock.
Consequently, the Federal Government went to court to challenge the strike.
The government through its counsel, James Igwe, prayed the court for an interlocutory injunction restraining ASUU from taking further steps as regards the strike, pending the determination of the substantive suit.