Delta State Governor, Ifeanyi Okowa Loses Father.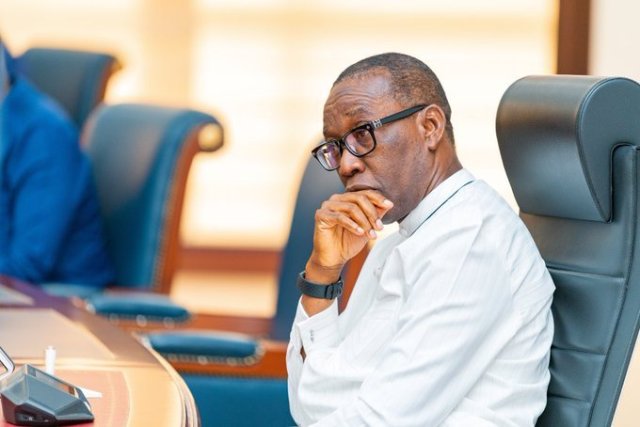 Chief Arthur Okorie Uzoma Okowa, the father of Governor Ifeanyi Okowa of Delta State, South-South Nigeria, has passed away.
Chief Okowa died in the early hours of Thursday at the age of 88 in Asaba, the state capital.
The Governor's father hails from Owa-Alero, Ika North East Local Government Area of the State.
Until his death, the late Chief Arthur Okorie Uzoma Okowa popularly called AOU was the Okpara-Uku of Owa-Alero.
The cause of his death was yet to be ascertained as at the time of filing this report.
A family source, however, said the Octogenarian had been in and out of hospital before he eventually gave up the ghost.
Fidelity Bank Approves 22 Kobo Dividend Per Share For FY2020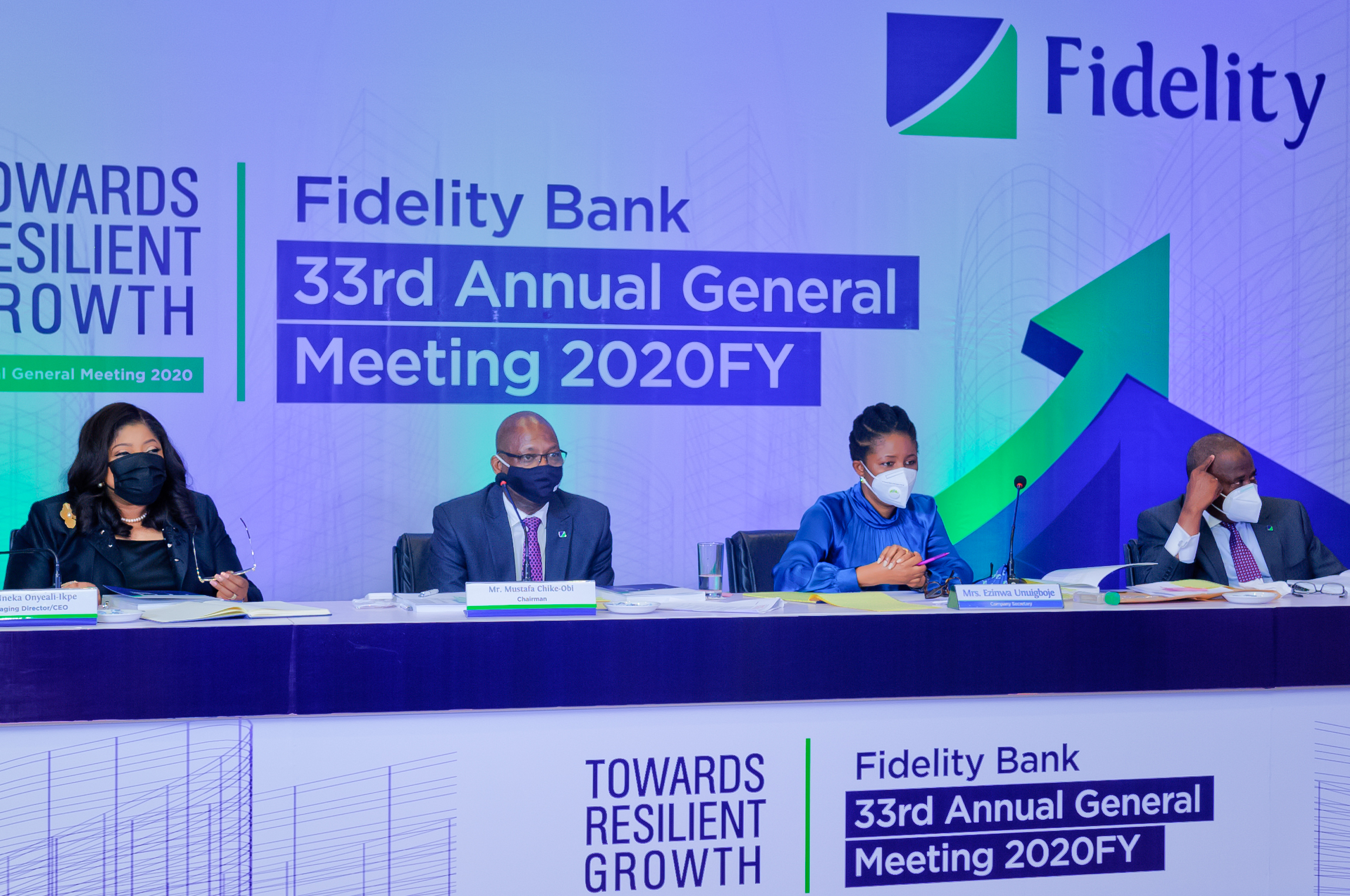 The shareholders of Fidelity Bank Plc have unanimously endorsed the payment of a cash dividend of 22 kobo per share to all Shareholders whose names appear in the Register of Members at the close of business on April 16, 2021. This translates to a dividend yield of 9.2%, making it the 4th most rewarding Bank to investors in the Nigerian Capital Market. This announcement was made at the 33rd Annual General Meeting (AGM) held in Lagos on April 30, 2021.
Shareholders who spoke at the event praised the Board of Directors and the management team for the 38.7 percent increase in total customer deposits, which rose from N1,225.2 billion in 2019FY to N1.699.0billion and was driven by strong double-digit growth in both local and foreign currency deposits.
Mustapha Chike-Obi, Chairman of the Board of Directors of Fidelity Bank, reassured shareholders at the AGM that the board and management of the bank would maintain the high corporate governance standard synonymous with Fidelity Bank and also ensure the bank continued in its growth trajectory in the years ahead.
"We will continue to strengthen our enterprise risk management capabilities to ensure the sustainability of our business, while modeling our governance practices to align with international best practice", said Chike-Obi.
Mrs. Nneka Onyeali-Ikpe, Fidelity Bank CEO echoed the Chairman's sentiments, stating that the bank's financial performance for the period reflected the resilience of its business model in a challenging operating environment.
Mrs. Ikpe revealed that local currency deposits grew by 49.6 percent to N1,400.8 billion and constitutes 82.5 percent of total customer deposits while foreign currency deposits grew by 3.3 percent to N298.2 billion and now accounts for 17.5 percent of total deposits.
She further highlighted that the bank's retail banking push continued to deliver impressive results as total savings deposits increased by 54.2 percent to N424.4 billion, making it the 8th consecutive year of recording double-digit growth in savings deposits. Total savings deposits now account for about 25.0 percent of total deposits, an attestation of the Bank's increasing market share in the retail market segment.
Speaking on the strategy for the current financial year, Mrs. Onyeali-Ikpe, said, "We will continue to focus on redesigning our systems and processes to enhance service delivery, deepen our cost optimization initiatives to reduce operating expenses, and enhance our overall risk monitoring capabilities to ensure both internal and external risks are identified and mitigated. Our growth aspirations will be sustained while we continue to identify new opportunities in the new normal.
"On the back of the evolving dynamics in the economy, we will continue to increase the adoption and migration of customers to our digital platforms and increase our retail banking market share through innovative products and services", she concluded.
The shareholders expressed their continued confidence in the Bank for its 2020 performance which saw a 50.9 percent increase in core operating profit to N44.9 billion. The share price also rallied 22.9 per cent, outperforming the Nigerian Stock Exchange (NSE) Index, which only gained 10.1 percent. According to Mrs. Onyeali-Ikpe, the Bank showed "strong resilience to the adversities the global economy witnessed in 2020".
Speaking at the meeting, Dr Farouk Umar, President, Association for the Advancement of the Rights of Nigeria Shareholders, commended the bank for posting encouraging performance in 2020 despite the challenges of the COVID-19 pandemic.
Umar appreciated the bank for paying dividend the same day of the Annual General Meeting unlike their peers in the industry that pay dividends a day after the AGM. Also speaking, Mrs Bisi Bakare, National Coordinator, Pragmatic Shareholders Association of Nigeria, commended the bank for declaring dividend in spite of unfriendly economic environment and the COVID-19 pandemic challenges. Bakare who welcomed Mrs. Onyeali-Ikpe and Mr. Chike- Obi, urged them to sustain the growth and ensure higher dividend in the years ahead.
In compliance with the guidelines of the Corporate Affairs Commission's (CAC), the meeting was held by proxy and had in attendance very few shareholders because of the COVID-19 precautionary measures.
Onyeali-Ikpe thanked the shareholders and the members of the Board for their continued confidence in the management team and especially appreciated Fidelity Bank customers for their patronage and loyalty.
Fidelity Bank began the year on a positive note having recorded a strong financial performance in the first quarter of 2021, posting appreciable growth in profit for the period ended March 31, 2021.
Details of the unaudited results showed that its profit before tax (PBT) grew by 53.9 per cent from N6.6 billion in the corresponding period in 2020 to N10.1 billion in the period under review. Similarly, net revenue in the period increased by 13.4 per cent from N30.3 billion in the first quarter (Q1) 2020, to N34.4 billion at the end of March 2021. The bank also recorded growth in other performance indices.
Can NIBSS save BVN from bank scams and be a fair umpire?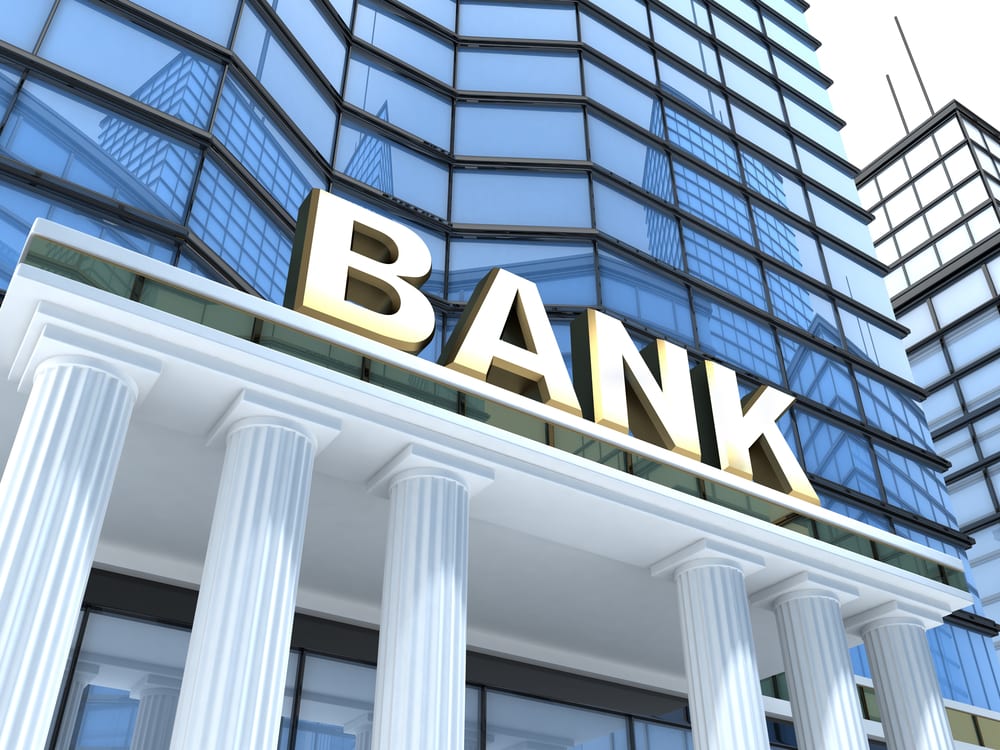 NIBSS wants to tighten security around Nigeria's Bank Verification Number (BVN) system. But there are concerns about fair competition.
On the 29th of March this year, the Nigeria Interbank Settlement Scheme (NIBSS) published an important document.
The "Approved Standard Operating Guidelines for BVN Matching System Version 2.0" document is Nigeria's BVN operations manual. It explains how banks should enrol and verify customers for BVNs, and how institutions can access the BVN system.
BVNs – unique identification numbers for bank customers – were launched in 2014 by the Central Bank of Nigeria (CBN) and the Bankers' Committee as a "Know Your Customer" (KYC) infrastructure for the financial sector.
The ambition was noteworthy: to create a biometric-based standard for verifying client identity and enabling safe, seamless electronic payments. That standard was actually supposed to be the National Identification Number (NIN) but banks floated BVNs following several government delays on the NIN project.
Combating fraud in the system
BVN has become a core pillar of Nigeria's anti-money laundering and combating of financial terrorism (AML/CFT) framework. It has driven the rise of Nigerian fintech; payments, savings, lending and even cryptocurrency startups have relied on it.
Among its other powers, NIBSS determines who can and cannot have access to BVNs. Some weeks ago, they showed this power by cutting some fintechs off the BVN system.
Reactions swirled that it was a move by deposit money banks (who co-own NIBSS) to protect themselves against competition from fintechs. But according to a highly placed source at a bank, the move was a necessary response to "alarming proportions" of fraud that have been traced to December 2020.
The short version of the fraud story is that when an individual at virtually any commercial bank in Nigeria opened an account, a fraudster who has got access to their BVN and account number would call them on the phone.
It is not clear how fraudsters get remote access to customer information but the problem only affected customers who opened or reactivated bank accounts from around the middle of December.
The fraudster would have downloaded the customer's bank app. To take control of the account, they would ask the customer to hand over a one-time password sent by the bank.
The scam was being attempted on anyone including some bank staff, the source said. But banks were alarmed because a major target group was serving members of Nigeria's National Youth Service Corps (NYSC).
NYSC mobilises about 250,000 Nigerian graduates each year and is a source of new accounts for banks.
In that framing, NIBSS's new 49-page document clarifies and tightens the BVN system for the safety of Nigeria's financial system.
Access to the BVN database
Banks and fintechs access the BVN database through Application Programming Interface (API) calls. The CBN approves groups who can access BVN information, while NIBSS manages the security of the APIs.
There are two tiers of access: tier 1 and tier 2. Both are differentiated by the need for CBN approval and the number of data fields they can access.
Esigie Aguele, CEO of VerifyME, explains that NIBSS gives different levels of access to cater to different use cases. Banks have access to more demographic data because their operating license imposes strict KYC and AML requirements.
Apart from banks, any organisation that wants to access customers' information must first get customers' consent.
This consent is split into two; one for demographic data and another for details like account number and names in different banks. When an organisation needs any of these details, NIBSS will notify customers, indicating what their consent is being asked for.
Fintechs cannot store BVN data on their database for later use. So if there is downtime at NIBSS, there will be no alternative way to do verifications with vendors until the service is back up.
Aguele says this is a reasonable requirement for data security in line with Nigeria's Data Protection Regulation. But he thinks there should be more clarity from NIBSS on how fair the playing field will be under the guidelines.
"The fact of the matter is that NIBSS is a private institution and should not be regulating data access to companies that could potentially be their competitor."
"Many of these fintechs are releasing products that will compete with what NIBSS offers to banks; CBN still needs to update the framework to cater to this reality."
VerifyMe offers a facial recognition service that is in competition with NIBSS's product. With NIBSS in control of some of the data useful for that purpose, Aguele believes an antitrust issue arises which should be clarified by the CBN.
"Ideally, NIBSS should not be treated as an agency. There needs to be an independent committee that handles these responsibilities."
What are the alternatives?
On a phone call, a spokesperson for NIBSS said fintechs will find all answers they need for compliance to the BVN system within the new guidelines.
Fintech startups like Carbon, Fairmoney and Branch that have licenses that allow them to take user deposits continue to enjoy BVN matching access.
But the new guidelines might push some fintechs to begin using NIN as a substitute for BVN for their verification purposes. QuickCheck, a digital lending app, now requests NIN from users who want to sign up.
Aguele says VerifyMe can be a channel for fintechs without direct access, though the identity technology startup will first have to secure a license from the CBN to provide that service.
Sanwo-Olu Launches 5-Year Agricultural and Food Security Roadmap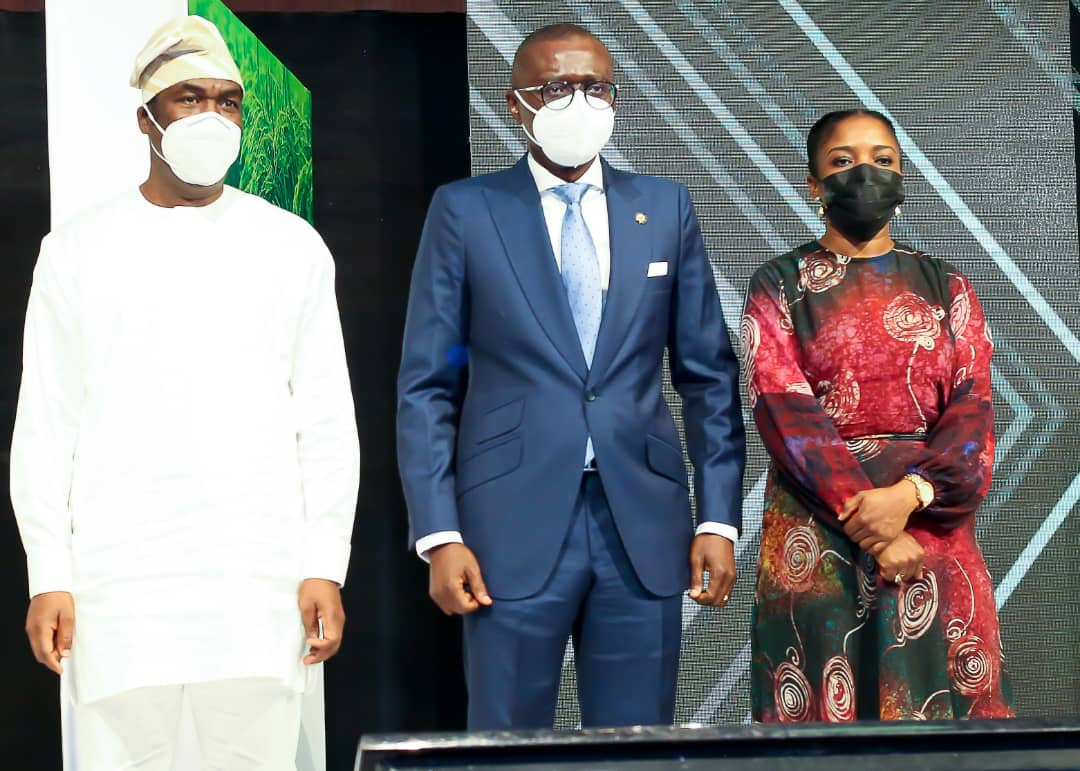 I am excited to make history with you all today as we launch Lagos State's 5-Year Agricultural and Food Security Roadmap.
At the inception of this administration in May 2019, we identified food security as a major policy thrust of this Government and a key component of our T.H.E.M.E.S Agenda. This 5-year Agricultural Roadmap has been designed in line with that Agenda, to reform, transform, and maximize the potential of Lagos State's Agricultural Sector.
As you all know, Lagos State with a population of 22 million people is Nigeria's commercial capital but it has the smallest landmass among the 36 States of the Federation. We, therefore, rely on massive food importation from neighbouring States to sustain the food requirements of our teeming population.
We have had to mutually collaborate with other States, to ensure food sustenance in our State – an approach that resonates with global best practices and enables optimal levels of planning, advocacy, funding, and collaboration for agricultural development.
However, we cannot continue to rely exclusively on such alliances. The time is right for us to unlock our immeasurable agricultural potential through the implementation of a 5-year roadmap that will lead to wealth generation, value creation, food security, the industrialization of our agricultural sector and the entrenchment of inclusive socio-economic development.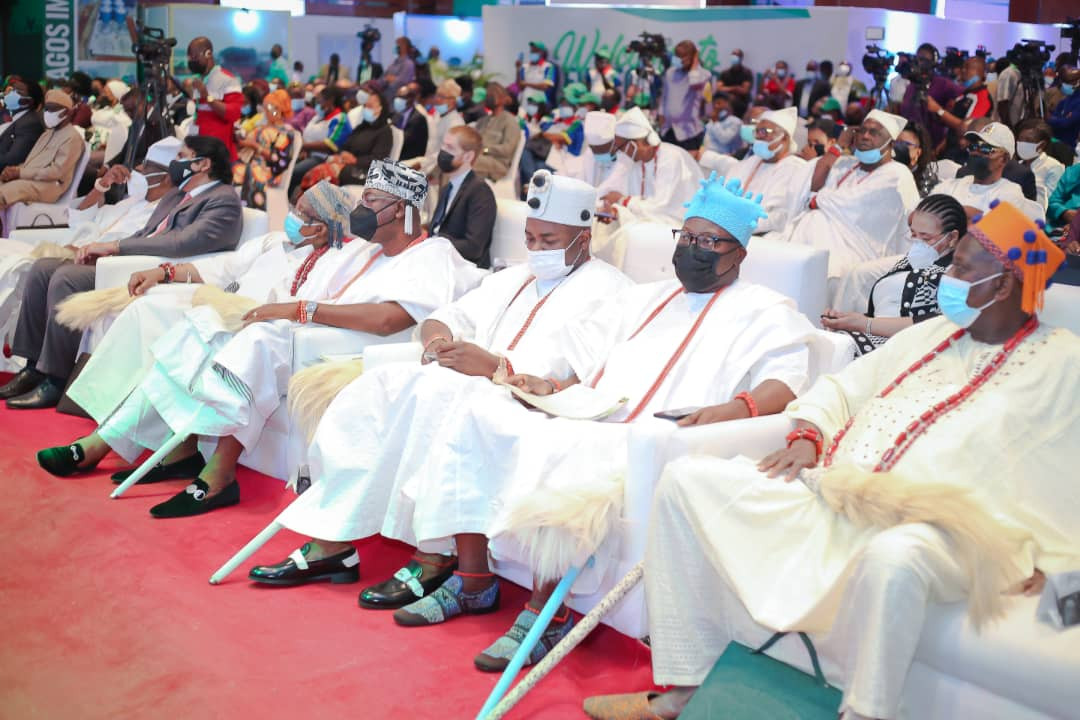 As a visionary Government, we are committed to optimally developing our potential in food production. The adverse effects of the coronavirus pandemic on food security have necessitated immediate action on ensuring food security for all Lagosians.
With the human and capital resources at our disposal, we should be able to feed ourselves (and even possibly the Nation) by becoming self-sufficient in food production and supply, and engender sustainable growth through the development of the agricultural sector.
The first step towards achieving this is the preparation of a Five-year Agricultural and Food Security Roadmap. Let me, at this juncture, appreciate the leadership of the Ministry of Agriculture for making that promise a reality.
The focus of the 5-Year Agricultural and Food Security Road Map is the development of agricultural value chains where Lagos State has competitive and comparative advantages to enhance the State's self-sufficiency in food production from 18% to 40% over the next five years, and achieve the Sustainable Development Goals (SDGs) in Lagos State.
In order to successfully implement our 5-year roadmap, we will take a cue from other economies that have achieved self-sufficiency in food production. We will also aim to put the private sector at the heart of our vision for food security in Lagos State, with government as enabler and catalyst.
We are cognizant of the fact that we must formulate policies that can encourage private sector investment in agriculture and we must provide robust market information systems for Agricultural Value Chain actors, for adequate planning and the circumvention of risks and uncertainties.
Our strategies for sustainable Agricultural Development shall focus on the following three (3) pillars:
Growing the upstream sector through interventions by leveraging technologies that are capable of lowering the cost of production of value chains (Fisheries, Poultry, Piggery, Rice, Vegetables and Coconut) with support from donor agencies.
ii. Growing the midstream and downstream sectors (value addition involving: processing, handling, storage, cold chain, packaging, utilization and commercialization) of all important agricultural value chains by leveraging on the huge market with support from donor agencies.
iii. Improving private sector participation by developing and initiating policies that will encourage more private investment in agriculture. This will include linking the private sector with business-friendly credits.
The projection is that the total investment in the Agricultural Sector from the government, private sector, donor agencies and development partners will run into over $10Billion in the next five years. While we expect most of the investment to be private sector-driven, government will continue to provide the needed infrastructure while the private sector will be encouraged to lead the key projects.
The Lagos State 5-Year Agricultural Roadmap is, therefore, the most appropriate tool needed to unleash the capacity of Lagosians to produce the most-consumed agricultural products in the State and to accelerate the establishment of farms and agri-businesses.
On our part, we have started revamping the Agricultural Land Holding Authority (ALHA) to support investment in agriculture. We will also strengthen the coconut belt with increased private sector involvement.
I am greatly encouraged by the interest already generated in the 5-Year Agricultural Roadmap and I hope it will be sustained and backed with concrete action on the part of our development partners and the international community. I assure you that the Lagos State Government is putting in place deliberate incentives to make your investment safe, secure, and profitable.
Ladies and Gentlemen, I am excited about the wealth we will generate from our fecund land and coastal resources. The next five years will be productive, competitive, and transformational as Lagos State implements its agricultural roadmap. We are set to become the nation's agricultural powerhouse, and I invite you to join us to make history.
Before I end, let me highlight some of the landmark investments and projects that will help us deliver on the Roadmap:
1. The Lagos State Aquatic Centre of Excellence (LACE) which will boost fish production from 20% to 80% and provide employment for over 12,000 fish farmers both directly and indirectly when in full operation;
2. The Imota Rice Mill, which is being funded through the CBN's ?8Bn concessionary loan. Upon completion, the rice mill will create over 250,000 direct and indirect jobs; and
3. The Lagos Food Production Centre Avia, Igborosu-Badagry and other state-wide agriculture focused initiatives, which will produce 100,000 jobs both directly and indirectly.
Potential and established stakeholders in the agricultural sector are encouraged to partner with us in the aforementioned areas. I urge you to collaborate with us to transform our agricultural sector for food security, wealth generation, poverty eradication, economic diversification, rapid industrialization, and accelerated socio-economic growth.
Distinguished Ladies and Gentlemen, it is my honour to launch the Lagos State 5-year Agricultural and Food Security Roadmap for the benefit of all.
Thank you for your kind attention.
God bless us all.
Igbega Ipinle Eko, Ajumose Gbogbo Wa Ni!
Mr. Babajide Olusola Sanwo-Olu
Governor of Lagos State
Thursday, 22nd April, 2021