Delta 2019: Gov. Okowa's ambition cripples Asaba Airport upgrade…. • As ULO Construction Company pulls out • Okowa allegedly diverts N1.5Bn budgeted for the project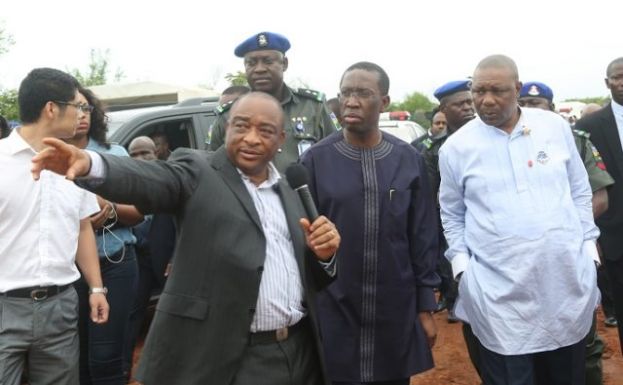 The ripples generated by the build-up to the next governorship polls in Delta State is rubbing off on some infrastructural developments in the state starting from the Asaba International Airport project.
Society Reporters NG Government House sources have seen a letter sent to the governor by ULO Construction Company, owned by Asaba-born billionaire Uche Okpuno on the company's desire to pull out of the construction work it is currently carrying out in the state airport.
Detailed findings by our team of reporters authoritatively link the refusal of the state governor, Senator Ifeanyi Okowa to review the contract upward in line with global standard as a subtle way of fighting the chairman of ULO.
We gathered that the governor is already gearing up for 2019 elections and sees Okpuno as a rival whose financial war chest must not be allowed to grow beyond measure.
According to one of our sources, the governor is jittery as he believes one of the APC aspirants eyeing his seat has the backing of Okpuno. He fears that if the very influential aspirant decides to throw his hat in the ring, the billionaire businessman would be one of the financial pillars during the campaign period, which will not go down well with his camp.
To clip the wings of the powerful APC governorship hopeful, the governor has decided to frustrate ULO by not making any payment to it or reviewing the contract upward, but insisted that it completes the job with specification of 2014, which will definitely lead to a huge loss for the company should it fall into the booby trap set by the governor, a source noted.
A copy of the Delta State 2017 budget at our disposal under the Economic Sector, Sub-sector transport, Subhead No. 261, shows that a whopping sum of N1.5 billion was budgeted for it while N2.51 billion was budgeted the previous year for the construction company to continue its work, but the state government refused to release it. Deltans who spoke to us expressed dismay and believe that the money may have been diverted to private purse.
We gathered that the decision by ULO to pull out of the construction site is as a result of Gov. Okowa's inability to come to terms with reality that the quotation used for 2014 cannot be used for 2017 as prices of construction materials have shot up astronomically.
"It is also pertinent to note that the estimate prepared by the Ministry of Works in 2014 without our inputs negates due process and principles of contract. Neither our company nor any other civil engineering company of competence was involved in the preparing of a competitive Bill of Engineering measurement and evaluations", ULO wrote.
The company also noted that the state government's inability to review cost of materials that have tripled since the adoption and measurement of actual works by them makes it unfavorable for it to carry out construction and maintenance work to international standard and to maintain its integrity, it has decided to serve a notice of disengagement.
We reliably learnt that several correspondences from ULO to Okowa have been ignored while entreaties for meetings were re-buffed.
The company declared its readiness to engage the services of construction reputable firms to carry out comprehensive cost audit jointly with officials of the Ministry of Works to determine who will make refunds be-tween them and the state government, after evaluation of all the woks done.
THE AVIATION CONSEQUENCE ON ASABA AIRPORT
The decision by ULO to pull out of the rehabilitation of the Asaba International Airport Runways and Taxiways has been viewed by aviation experts as a terrifying time for the governor and the state if a roundtable discussion is not held between the company and the state government urgently.
Our findings revealed that if the disengagement is allowed to happen, anyone using Asaba Airport to fly to Abuja and Lagos should consider going to the neighboring state for flight, as Asaba Airport may likely be downgraded or completely shut down.
The downgrade of the airport, according to a source in the Ministry of Works, will be a case of penny wise and pound foolish, as the state government will spend more in bringing its subsequent upgrade, as it must still review the price upward and even more to any company that it will engage to carry out such rehabilitation.
When we tried to confirm the story, neither the Commissioner for Information, Mr. Patrick Ukah nor the Chief Press Secretary to the governor, Charles Ehiedu Aniagwu responded to our enquiry as at press time.
Ebenezer Onyeagwu: Zenith Bank GMD Preaches increased impact investment for Africa at global summit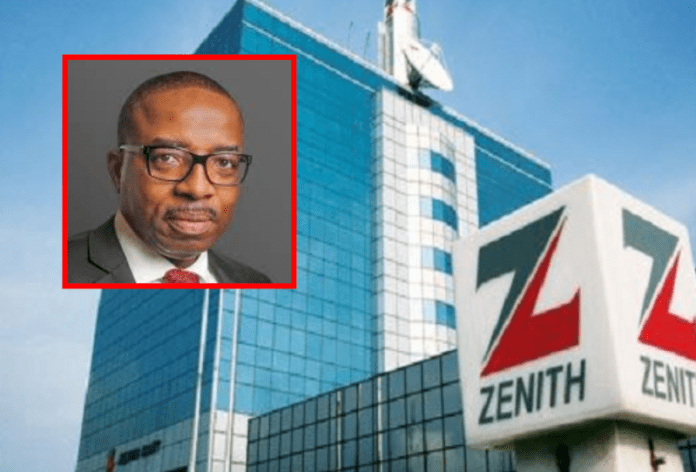 Group Managing Director/Chief Executive of Zenith Bank plc, Mr. Ebenezer Onyeagwu, has called for increased impact investing in Africa to enable it attain its full potential. He made the call during his keynote address at the Africa Investment Risk & Compliance Summit 2021 organised by the Emerging Business Intelligence & Innovation (EBII) Group which held at the prestigious University of Oxford, United Kingdom, at the weekend.
Onyeagwu delivered his keynote address after the special keynote address by President Nana Addo Dankwa Akufo-Addo, who was Special Guest of Honour.
Also at the event was Dr Amani ABOU-ZEID, African Union Commissioner in charge of Infrastructure and Energy, who delivered a keynote address at the Summit.
Delivering the keynote address with the theme "Leveraging Impact Investment Opportunities for Growth in Africa", Onyeagwu described impact investing as an investment that yields optimal returns for investors, value for all stakeholders, and guarantees continued sustenance and existence of humanity. He decried the shallowness of Africa's financial market as reflected in the fact that no African exchange is among the Morgan Stanley developed markets index, with only two African exchanges (Egypt and South Africa) in the MSCI Emerging Markets Index, and just six African exchanges in the MSCI Frontier Market Index.
He noted that although the International Finance Corporation (IFC) estimates that the global investors' appetite for impact investing could total as much as $26 trillion, only approximately 8percent of the assets of impact intent funds are focused on Africa. According to him, this is not significant enough, and Africa appears to be in the room but not on the table, considering that the continent is in dire need of investment with its estimated 1.3 billion people represent about 17percent of the global population of about 7.8 billion.
Citing the immense opportunities in Africa that represent enormous investment proposition for discerning investors, including the huge population, large market and active labour force, and the rich natural endowment, Onyeagwu described Africa as "the new frontier" for global growth. He made a case for increased impact investment in in the continent noting that investment opportunities cut across agriculture, healthcare, housing, infrastructure, electricity, and the creative sectors.
Onyeagwu expressed optimism on the coming into effect of the African Continental Free Trade Area (AfCFTA) initiative, targeting to create a single, continent-wide market for goods and services, business and investment that grants investors access to the entire continent. He also called on investors' attention to Africa's rich natural endowment, which includes 60percent of the world's uncultivated arable land and 9 percent of the world's freshwater bodies, noting that Africa holds enormous potential for organic food production. He, therefore implored investors in the agribusiness value chain to focus attention in Africa for organic food production instead of genetically modified food in other climes.
Onyeagwu also noted that as a socially responsible organisation, Zenith Bank would continue to promote impact investment in Africa, stressing that the bank has maintained strong advocacy for investment in Africa through its flagship sponsorship of "Inside Africa" on CNN for 16 consecutive years, which is helping to highlight the immense creativity and talent that abound on the continent and the enormous investment opportunities on the African continent. He also said that the bank leverages its in-depth knowledge of the African market to guide investors and hedge their exposures. According to him, the bank has been on a steady Environment, Social and Governance (ESG) investment journey, which started with ESG integration as a business strategy as well as being a signatory to the Nigerian Principles for Sustainable Banking and the United Nations Environment Programme Finance Initiative (UNEP FI) Principles for Responsible Banking.
EFCC arraigns four for N900 million POS fraud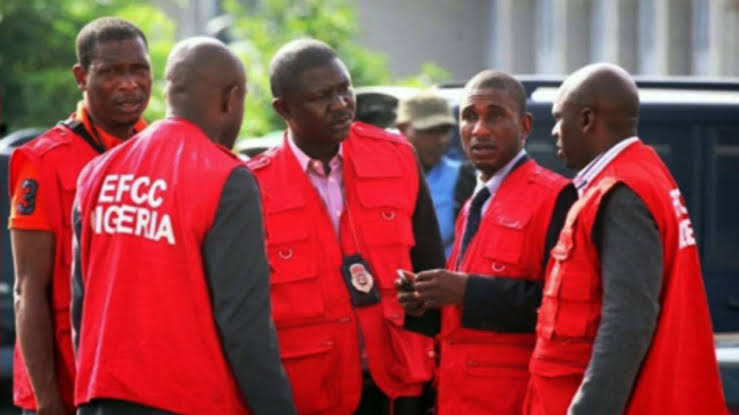 The anti-graft agency says the prime suspect connived with some staff members of First Bank to defraud customers using a POS terminal allocated to him.
The Economic and Financial Crimes Commission (EFCC) on Monday arraigned four defendants for fraud involving over N900 million Point of Sale (POS) transactions.
A statement by the commission said Naankang Dawan was arraigned along with his companies – Taen Nigeria Ltd, Lataen Engineering Ltd – and Moruf Tunji Olukanmi, at the Federal High Court in Jos, Plateau State.
Wilson Uwujaren, EFCC's spokesperson, who signed the statement, said the defendants were arraigned on 31 counts of "conspiracy, money laundering and obtaining N908, 108, 974.52 by false pretence."
The commission alleged that Mr Dawan who inherited some companies including a petrol station from his family, connived with some staff members of First Bank, including Moruf Tunji Olukanmi (fourth defendant), to defraud customers using a POS terminal allocated to him.
They pleaded not guilty to the charges when read to them before the trial judge, D. V Agishi, the statement said.
READ FULL STATEMENT
EFCC Press Release
EFCC Arraigns Four for N900m POS Fraud in Jos
The Economic and Financial Crimes Commission, EFCC, today July 12, 2021 arraigned Naankang Dawan, his companies: Taen Nigeria Ltd, Lataen Engineering Ltd alongside Moruf Tunji Olukanmi before Justice D. V Agishi of the Federal High Court, Jos, Plateau State on a 31-count charge bordering on conspiracy, money laundering and obtaining N908, 108, 974.52 (Nine Hundred and Eight Million, One Hundred and Eight Thousand, Nine Hundred and Seventy Four Naira and Fifty Two Kobo) by false pretence.
Naankang Dawan (first defendant), who allegedly inherited some companies including a petrol station from his family, connived with some staff of First Bank, including Moruf Tunji Olukanmi (fourth defendant), to defraud costumers using a Point of Sale (POS) terminal allocated to him.
Count two of the charge reads, "That you, Naankang Dawan being the Managing Director and Chief Executive Officer of Taen Nigeria Limited, Taen Nigeria Limited, Doyin Adesanya (at Large), Samuel Temitope Falese (at large), Ebenezer Oni Kehinde (at large) and Mariam Babatunde Olabisi (at large) between October 2017 to November 2017 within the jurisdiction of this Honorable Court, with intent to defraud, manipulated First Bank of Nigeria Plc Point of Sale (POS) terminal issued to Taen Nigeria Limited and by so doing fraudulently credited Tean Nigeria Limited account Number: 2025956973 domiciled with First Bank Nigeria Plc with the sum of N908,108,974.52 (Nine Hundred and Eight Million, One Hundred and Eight Thousand , Nine Hundred and Seventy Four Naira and Fifty Two kobo) only and thereby committed an offense contrary to Section 30(1) of the Cybercrime (Prohibition, Prevention, Etc.) Act, 2015".
The defendants pleaded not guilty to all charges.
Based on their pleas, prosecution counsel Benjamin Manji asked for a trial date and that the suspects be remanded at the Correctional Centre pending trial.
But defence counsel, A.G Yirvoms informed the Court of a pending application for the bail of his clients.
Justice Agishi adjourned the case till July 26, 2021 for consideration of bail application and October 6, 2021 for trial.
Wilson Uwujaren
Head, Media & Publicity
ALAT to reward customers with cash prizes for Referrals throughout 2021.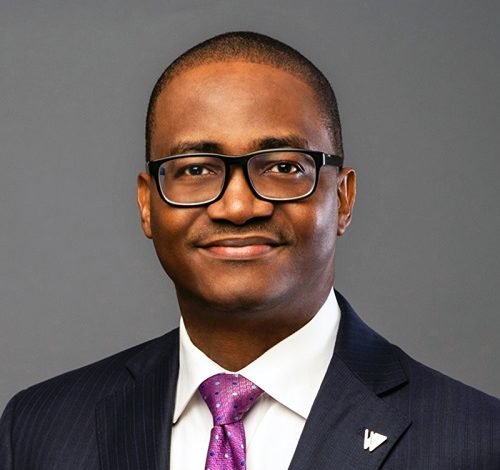 ALAT users nationwide with active accounts who have done at least three transactions in the last six months as well as referring other users are to be rewarded with cash prizes and may also win one of the three star prizes in the ongoing earn on the go campaign.
At the beginning of this year, ALAT, Wema Bank's revolutionary digital banking app, launched its earn on the go campaign, allowing members of its Trybe to not only earn money on the app but also stand a chance to win one of the three grand prizes at the end of the year.
For the duration of this campaign, all ALAT users with an active account, who have carried out at least 3 transactions in the last 6 months will be given a unique referral code.
"This code is used to track the number of referrals made from a single account, whereby a customer receives one thousand Naira for every successful invitation to join the ALAT Trybe.
"While referrals are ongoing, we will be tracking all our users' progress and by December reward the top three referrers with prizes worth our one hundred thousand Naira", the bank said in a sattement..
The first-place winner will receive the grand prize worth N350,000, while the second place and first runner up, will get a prize worth N200,000.00, and finally in the user that makes it to third place will be giving a prize worth N150,000.00.
To reward the efforts of all participating users, a quarterly raffle draw will be held twice in the year, where twenty people from the list of top hundred referrers will stand a chance to win Ten thousand Naira each.
Founded in 2018, Alat by Wema is the first fully Digital Bank in Nigeria, providing banking services through the bank's Andriod, iOS, and Web apps to over a hundred thousand users in Nigeria.