Court Orders MTN To Pay Nigerian Musician N20m For Using Song As Caller Tune Without Consent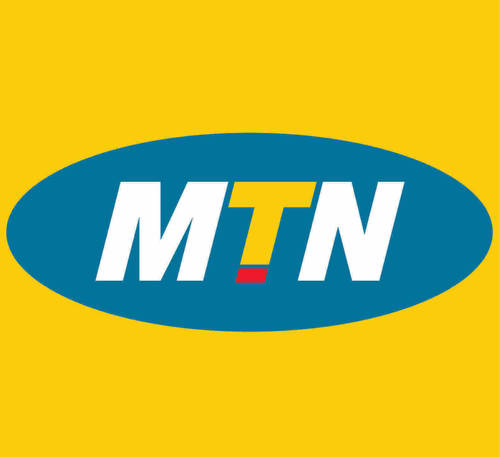 The Abuja Division of the Federal High Court has ordered telecommunications giant, MTN Nigeria to pay an Abuja-based musician, Liberty Williams over copyright violation.
The suit marked FHC/ABJ/CS/2017 was instituted in 2017 by Williams against MTN, its Chief Executive Officer, Ferdi Moolman; Nowhere to Run Entertainment Ltd and Emmanuel Abanah.
Williams with the stage name, "Pupayannis" had through his lawyers from Remedium Law Partners (formerly Felix Igelige and Associate Law Partners) asked the court to award N200 million as general damages and N100 million as aggravated and punitive damages in his favour.
The plaintiff had accused MTN of selling a song he composed in July 2013 as a ring tone.
He had asked the court to declare that MTN's sale of the song without his consent constituted an infringement on his copyright.
The plaintiff had alleged that MTN, in collaboration with No Where to Run Entertainment Company, offered his song "Love is everything" to its millions of subscribers as a ring tone and caller tune without his consent.
In a statement of claim, the plaintiff said he wrote, composed and financed the production of the song in July 2013, three months before he entered into an agreement with No Where to Run Entertainment Ltd.
He contended that he did not, at any time, surrender the master tape and the right of the song to the entertainment company and its chief executive.
The plaintiff prayed the court to award N200 million as general damages and N100 million as aggravated and punitive damages in his favour.
Delivering judgement on Thursday, the presiding judge, Justice Mary Ojukwu asked the telecommunications company to pay the musician N20,000,000 and also render an account of profit for the illegal use of the song for three years.
Headies Award: See Portable's Reaction After Being Disqualified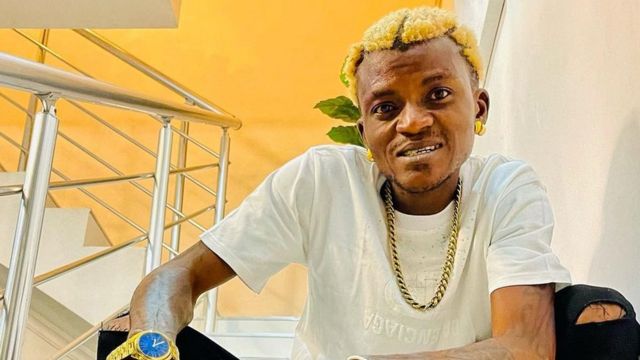 Habeeb Okikiola, popularly known as Portable, a Nigerian music sensation, has been disqualified from the 15th edition of the Headies Awards, which is set to take place this year.
On Tuesday evening, the organizers explained why Portable was disqualified. According to them, the singer founded 'One Million Boys,' a suspected cult group in Lagos.
Portable was nominated in two categories: Best Street Artist and Rookie of the Year.
"The decision to disqualify Mr Okikiola is accentuated by series of misdemeanors by Mr Okikiola via his social media platforms.
"We shall not condone reckless and uncouth statements from artists and hereby disassociate ourselves from any individual linked to such assembly or activities linked to him as described.
The music industry demands all-round excellence. It is extremely important for young artists being potential role models to exude professional responsibility, proper decorum and have respect for others", Headies organizers stated.
Reacting to his disqualification, Portable said: "I am a child of light. I have fame, I have money, I have cars, I have wives, I have children. I am rich. People know me everywhere. I don't regret my actions", the singer said in a video while being caressed by his new wife."
Appeal Court orders MultiChoice to sub-license channels to rival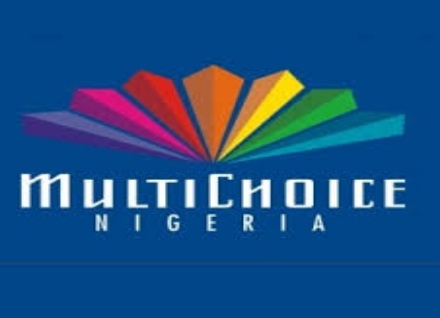 The Appeal Court sitting in Port Harcourt on Wednesday ordered leading entertainment company, MultiChoice, to sub-license some channels to Metro-digital, pursuant to the Nigerian Broadcasting Commission's code.
Justice Olabode Adegbehingbe in his judgment ruled that the lower court erred when it dismissed the suit of the appellant (Metro-digital), when the appellant proved the existence of the dispute between itself and the first respondent (MultiChoice).
Justice Adegbehingbe also urged the second respondent (NBC) to compel Multi-choice to follow the court order within 21 days.
Rave Of The Moment "Ashake" Set To Thrill Fun Lovers At Sinatra This Weekend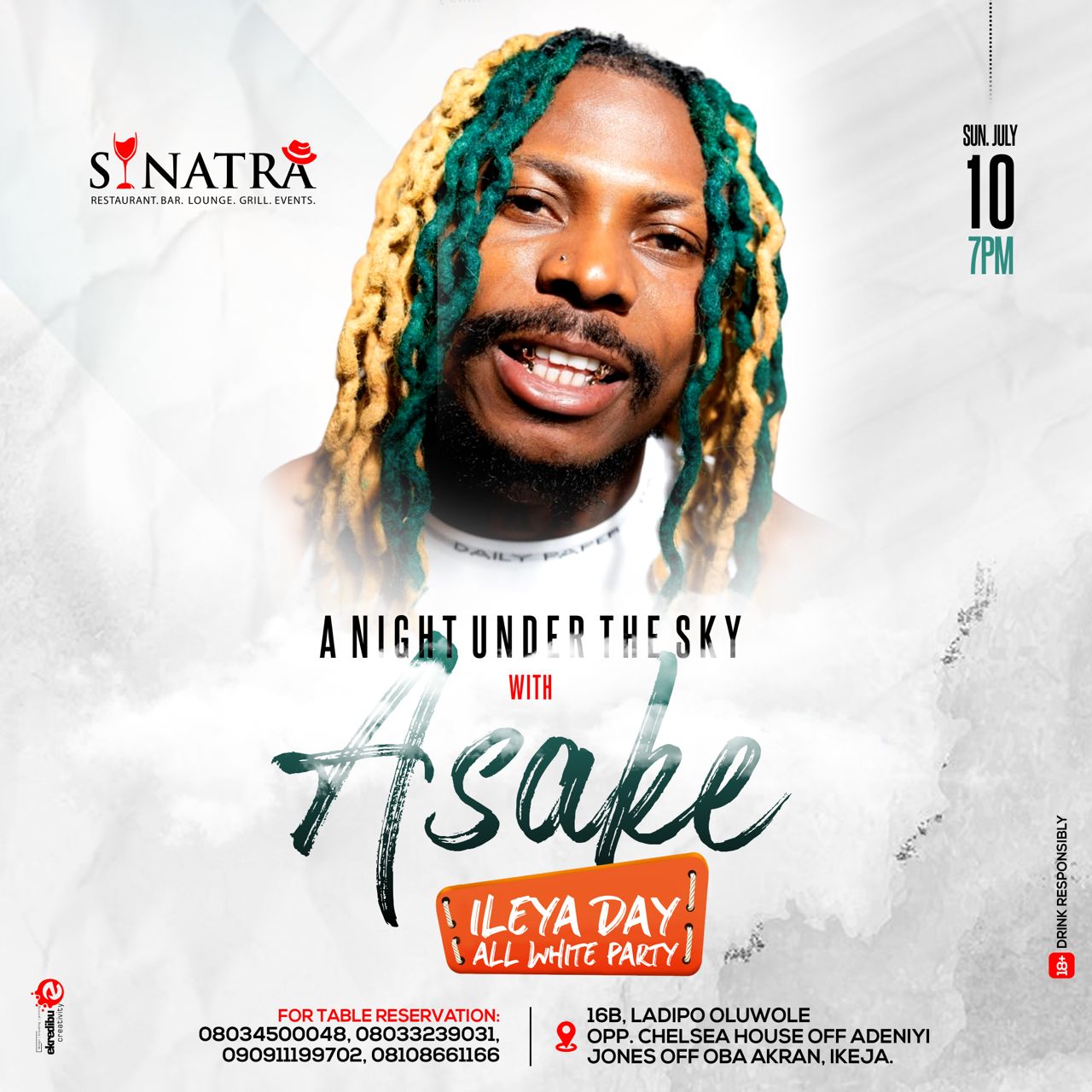 Ikeja, Mainland fun seekers are in for another fun-filled and enjoyable weekend as top one-stop spot where fun-seekers rev up their nightlife, Sinatra, is set to bring Nigerian current king of the air waves , Asake to entertain their numerous customers on Sunday 10th of July.
The show tagged 'A Night Under The Sky with Asake' and it's slated to come up on Sunday, 10th of July at the Sinatra Place, 16B, Ladipo Oluwole Street, off adeniyi jones ,Opposite Chelsea House, Ikeja, Lagos.
It promises to be one in a life time show as many musicians and entertainers like Grandmaster, Klever Jay, Steven Adeoye (alli go to sch), DJ C-Boss and many others would be in attendance.
According to the General Manager of the hospitality outfit, Tunji Lawal, they have decided to bring one of Nigeria's most talented entertainers, Asake, fondly called Mr Money by his numerous admirers to thrill their customer during the 'Ileya Festival' period in a proper concert format.
We decided on a concert to give the opportunity to every member of sinatra community and lovers to enjoy the rave of the moment and its also a platform for new musicians making waves to sell themselves to the world.
"For sometime now, Asake has been thrilling people with is numerous song on the airwaves and we decided to bring him for our patrons to enjoy and we can say with confidence that your security is guaranteed with fully guaranteed. You can come and enjoy yourself with your families with us on Sunday from 6pm till the next day. Sinatra remains the choice, and our previous events have continued to be memorable to our patrons," Lawal said.