Chronicles Of Nigerian Men and their Foreign Wives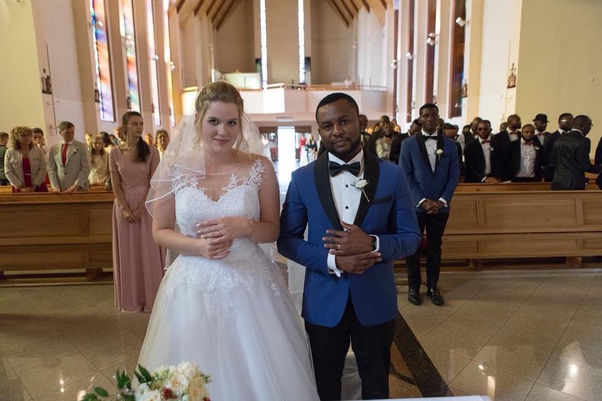 Increasingly, and in greater numbers, Nigerian men are marrying non-Nigerian women. In droves, they are marrying Caribbean nationals, White-Americans and African-Americans. They are marrying, not for the primarily purpose of acquiring "greencard," but for other noble reasons. They marry, not for the curiosity, but because they are bonded and are determined to make a success of the marriage institution; they are bonded by love and faith and a commitment to one another to live their lives as one in a happy matrimony.
The more I notice this phenomenon, the more I wonder about some Nigerian men. I wonder. Culturally, Nigerian men are overbearing, controlling, and paternalistic. They relate to their fathers and mothers differently. They believe it is "a man's world" and so they have the tendency to relegate women to subservient roles. True, things are changing. True globalization and modernity and westernization are impacting the Nigerian culture. In cities across Nigeria, these changes are noticeable; but over all, the effects of these changes are minimal. A Nigerian may be well read, well educated and well traveled, in the end though, he will succumb to the weight and influence of the Nigerian culture.
We have a society where anthropological and sociological behaviors are still paramount. For instance, a great many Nigerians still practice levirate and surrogate marriage, and they also engage in polygyny, bridewealth, and matrilocal and patrilocal living arrangements. And in spite of westernization, Nigerians are still not comfortable with public display of affection, i.e. kissing and verbal declaration of love; and neither are they comfortable with open and public discussions of abortion, sex and exotic sex acts. That Nigerians are not comfortable with such public declarations and have not completely embraced westernization is due, to a large extent, on the hold the traditional African culture has on the vast majority of the populace. At the core of every Nigerian, and indeed every African, is the thumbprint, the umbilical cord of their ancestors.
This non-public declaration and display of love and affection is not unique to Nigerians living in Nigeria. No! The vast majority of Nigerians living in the United States are loath to engage in such practices, too. Furthermore, most Nigerians do not engage in endearing practices like candlelight dinners, flower giving, romantic walk by the lake or park, or even running the bath for their wives or lovers. It would surprise most westerners to know that a typical Nigerian father or mother would rarely, if ever, utter affectionate or confidence-building words like "I love you…" to their children; yet, the children have no doubt that their parents love them. Children are the crowning glory of any respectable Nigerian family.
Haven digressed a bit, I return to the issue of Nigerian men and their foreign wives. I am stunned, perplexed, taken aback by the transformation Nigerian men, married to non-Nigerian women, have gone through in the United States (and perhaps all over the Western world). My goodness, here are a group of macho men, fiercely independent, with a burgeoning sense of entitlement who thinks the world belongs to them; and that women are made to be at their beck-and-call. Here they are; they have suddenly or gradually gone soft and sensitive and romantic and wide-eyed. How did these groups of men become "oh baby, oh baby" kind of guys? How did they become "yes honey, yes sweetheart, yes darling" kind of fellas? What has happened to them? What got to their hearts and soul?
How were they able to adjust to living under a different set of rules and matrimonial conventions? How is it that a breed of men married to their fellow countrywomen would behave in a given and predictable manner; but then adjust to a different matrimonial lifestyle when married to foreigners? When they are with the Nigerian women, these men are all about control and power and they expect their wives to cook and clean and raise babies and provide sex on demand; but with the foreign wives, their balls shrink! Such men live by schedule. They have daily and weekly schedule of when to do the laundry and the dishes; of whose turn it is to empty the thrash; and of whose turn it is to sweep and mop the floor; and of when to eat out and cook at home.
These men — especially if married to White women — feel lucky and grateful and mightily blessed. These men meet and exceed all matrimonial expectations; but would rubbish and dominate their Nigerian women. What is it about a White woman that makes the Nigerian male lose his senses? Could it be because of their skin color and their supposed sensuality and submissive attitude in bed? Could it be because they engage in all kinds of mind-altering sexual acts that, understandably, the Nigerian woman would NOT engage in? Or perhaps it has to do with the warped mentality of some Nigerian men who thinks everything white is good and desirable and so must be had!
Why are Nigerian men afraid to turn control over to their Nigerian wives? Why are they averse to showing their sensitive side? Why the need to control and dominate? Why are Nigerian men reluctant to take their wives on a romantic walk to the parks and beaches, buy roses and cards? Why the need to bottle up their romantic side? Why have they refused to do for their Nigerian wives what they would heartily do for non-Nigerian women? After all, Nigerian women, unlike their foreign counterparts usually do not demand to be co-captains of the house. They usually do not demand for more than is earthly possible. And way more than their foreign counterparts they understand what it means to be a wife and a partner; they understand what it means to be part of the extended family.
When it comes to matters of life, love and death, Nigerian women have stood by their husbands. They are there during the passing of their in-laws; they give succor in times of crisis. These women understand what the African family is all about. But not much can be said about non-Nigerian wives who may not even find it necessary to visit or attend marriage or burial ceremonies in their husbands' ancestral homes. For non-Nigerian wives, life begins and ends in American. For these women, marriage is not about marrying into another family; it is about "us and us alone." And in fact, they would rather you not bother them with stories about your extended families and the need for the monthly or quarterly remittances.
Yes, some of us can't help with whom we fall in love; but to the extent that one can, I would rather a Nigerian. A Nigerian woman is not likely to throw you out of your home; she is not likely to call the cops on you based on flimsy reasons; she is not likely to drag you through the judicial system; she is not likely to throw the divorce papers at you at the slightest provocation; she is not likely to turn her backs at you in times of financial difficulties and other crises. In order words: Nigerian women are likely to stay and be loving and generous and supportive for the long haul! Again and again and again, they have proven that of all God's creations, they are the very best. And indeed, they are!
By: Sabella Ogbobode Abidde
Meet Kazeem 'Kasnoi' Kuku, An Emerging Force in Real Estate Business in Nigeria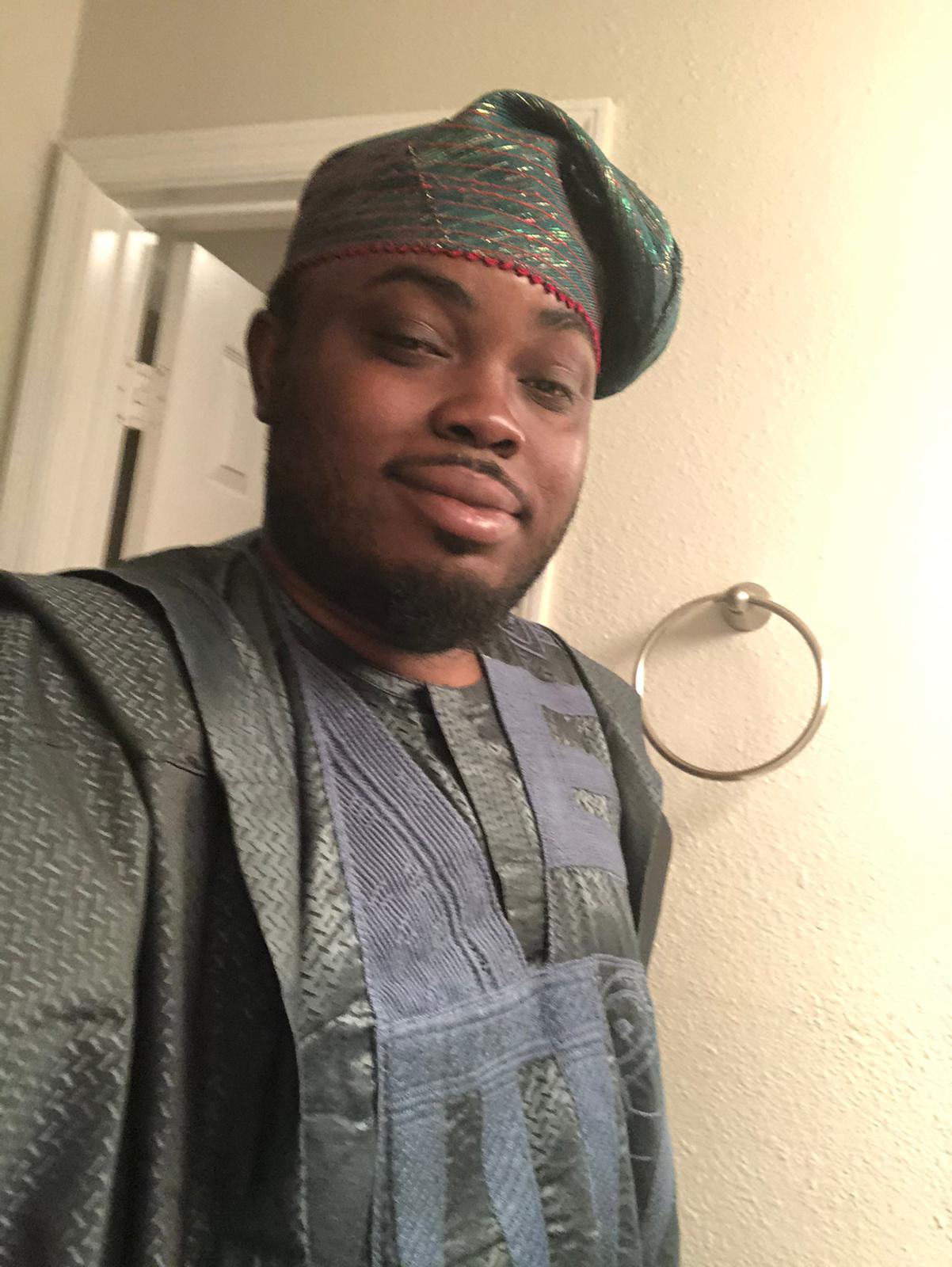 The real estate business in Nigeria has just received a boost with the emergence of Kasnoi Luxury Homes, positioned to change the face of property business most especially in Lagos, the business hub of Nigeria.
Owned by the young, shrewd businessman in his 30s, Kazeem Kuku, alumni of the famous Ijebu Ode Grammar School and Philosophy graduate of the Olabisi Onabanjo University, Ago-Iwoye, Kasnoi Luxury Homes was launched over 10 years back with branches in major cities of the country.
Kasnoi, as Kazeem is fondly addressed within the business circle, is a business player who knows his onions, very focused and determined, making him one of the emerging forces in the real estate sector in Nigeria.
Kasnoi Luxury Homes is into mega construction of all sorts of buildings, though it deals mainly in the construction of detached and semi-detached structures.
The construction firm recently won the attention of residents of Lekki with the successful construction of 15 blocks of tastefully furnished detached and semi-detached houses at the Lekki Lake Golf Resort, including others at Ogunfayo Lakowe, a stone throw from Amen Estate in Eti-Osa local government area of Lagos State.
Kazeem Kuku, a passionate young entrepreneur with many years of experience, is a strategist who has spent the better part of his career in business development, innovations, and strategy.
Born of the famous Kuku dynasty in Ijebu land, Ogun State, Kazeem, we learned, is planning to expand his business tentacles in Lagos State.
Though, a socialite and strong member of the budding social age-group otherwise known as Regberegbe in Ijebuland, Kasnoi cherishes a quiet lifestyle.
Untold Story Of How Customs Comptroller General's New Marriage Is In Trouble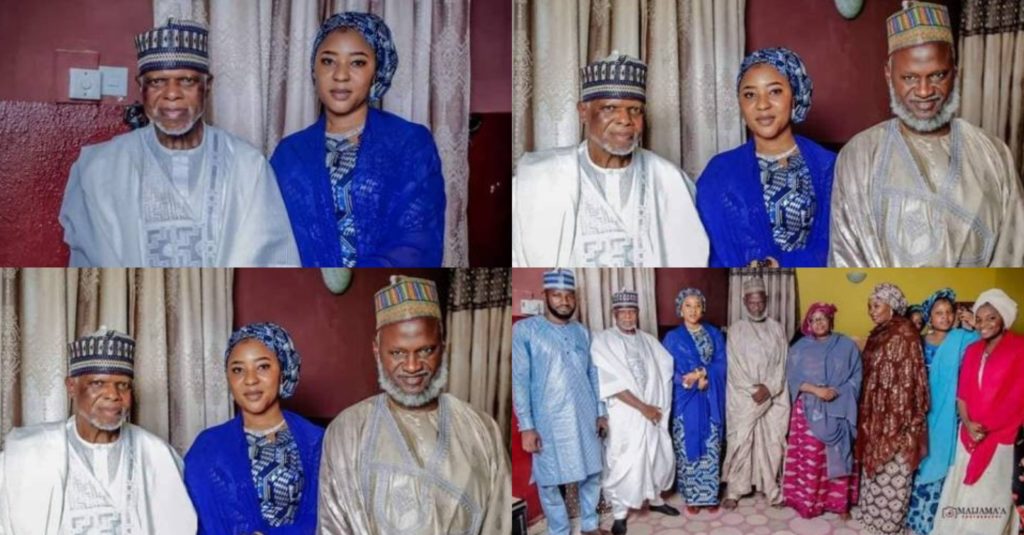 …As Wife's Ex-Boyfriend Demands N9Million
Controversy seems to be trailing the marriage between the Comptroller General of Customs, Col. Hammed Ali rtd and his beautiful wife, Zainab Abdullahi as her former boyfriend, Zubairu Dalhatu Malamai is demanding the sum of N9,081,207,45 being money spent on her while their relationship lasted.
A letter was written by Zubairu's lawyer, Sir I, I Wangida of Buba Partner and titled 'Letter of Demand of Our Client's Monies Giving As Loans, Investments and Other Materials Collected By You During Your Deceit, Mischievous Breach of Trust Relationship' dated 22nd May 2020, states that Zainab had a three- year relationship with Zubairu during which he spent the said money, hoping it would culminate into marriage
We gathered that prior to Zainab's marriage to the Customs boss, Zubairu had tried to pacify her to have a rethink about dumping him but this culminated into a quarrel and Zainab allegedly said she would refund all that was spent on her
'Be that as it may, we have our client's brief, that you have decided to pick another man for yourself as husband and while our client congratulate you in your new home, we have our client instruction to also disclose his displeasure over your reaction few days before your new marriage by taking an unnecessary fight with him thereby insulting him and calling him all kinds of names and your claims that he calculates all you have collected from him as loans, investment and trips ticket, so you can pay him as you are no longer interested in the affairs'
Zubairu further demanded the sum of N9,081,207,45 and listed how the money was expended on flight tickets to South Africa, Dubai, the United States of America, and United Kingdom.
The letter states 'the sum of N9,081,207,45 only being the sum spent on travels tickets for KSA on the 20th of March to 5th April 2018, UAE on 17th Feb to 27th Feb 2019, etc'
'N1.5million loan for your investment, N200, 000 only paid for you on behalf of Dan Sanyawa, N450,00 for clothing business in the US, N280,000 for sho rent at Hanefa Plaza, Court Road, N350,000 given to your father, N350,000 house rent refund, N350,000 for your China trip, N500,000 you collected for your car purchase, N250,000 for chinchy investment, N1,763,000.00 for LEFE clothes and some other items'
To authenticate the source of the letter, we spoke to Zubairu's lawyer, Sir I, I Wangida's lawyer on phone, he confirmed writing the letter and added that the matter will soon be charged to court.
we also contacted Joseph Attah, Public Relations Officer of the Nigeria Customs Services, who said Hajia Zainab 's lawyer would reply to the letter sent by her former boyfriend.
PDP Will Bounce Back In Edo, Says Imasuangbon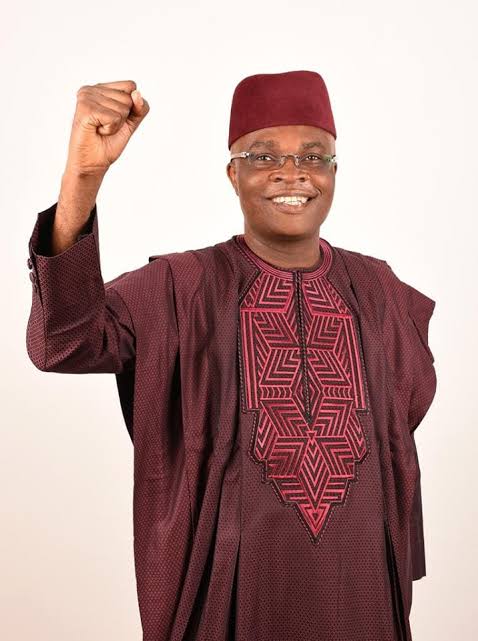 Governorship aspirant of the Peoples Democratic Party, Barr. Kenneth Imasuangbon, has boasted that he would lead the party to bounce back to governance in Edo State.
Imasuangbon, popularly known as 'Rice Man' said he knew the strategy to defeat whomever the ruling All Progressives Congress project as its candidate.
Speaking after submitting his nomination form, Imasuangbon thanked Edo youths, traders and artisans for mobilising N10m for the purchase of the form.
Imasuangbon said he would not forget their sacrifices after electoral victory.
He also tasked leaders of the PDP to ensure the party primaries are free and fair.
His words, "Today signifies the beginning of the march towards taking over Osadebey avenue in Edo State. I assure you that the days of the APC are numbered in Edo.
"The PDP is winning the election and that can only be done if I win the primaries. There is nothing to worry about that. Edo people know me and what I can do.
"My appeal is for the PDP leadership to be fair and firm. We will not allow past experiences to reoccur. What I demand is a free and fair primaries".
We are here on behalf of the Rice Man to submit his nomination form purchased for him by the artisan, market women and the common men in Edo state who trust in his ability to govern the state well with genuine development and move the state out of poverty"
This is a journey we have been on since the last fifteen years and I see this as the best opportunity for us to rescue the state from the misrule of the APC that have failed the people and I believe strongly that with the people by my side and the grace of God, we shall succeed.