Celebrity Friends Who Have Parted Ways…… (Part 1)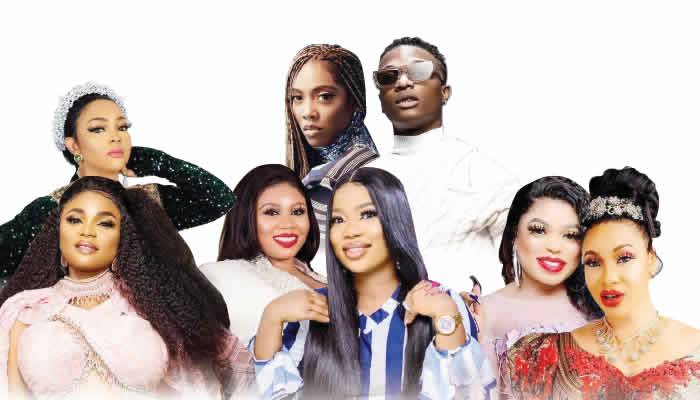 Bobrisky and Tonto Dikeh
One-time 'best friends forever, actress, Tonto Dikeh, and crossdresser, Okuneye Idris, aka Bobrisky, seem to have forgotten the days when their relationship was rosy. They usually flaunted their love for each other and were always seen together at social events. At a point, Bobrisky even vowed never to leave his best friend, until death do them part. Fans also praised them for the way they constantly battled trolls together. An enemy of either of them could not be friends with the other.
However, as far as that relationship is concerned, the ship seems to have sailed. For some time, the duo has stopped hanging out together. They have also stopped making comments on each other's social media pages, which was unlike when they always commented on practically every post they both made.
But, despite whatever may be happening between them, Bobrisky recently stood up for his former 'bestie' and pledged his loyalty when it became known that Tonto's ex-husband, Olakunle Churchill, had married his former personal assistant and actress, Rosy Meurer. The cross-dresser wrote, "How I wish you all know the new Tonto. She is too busy for gossips and drama. I love you always. Keep winning. You might be upset with me because I was somewhat rude to you but trust me, I will always stay loyal and support you. (I would) never let anyone bring you down."
In recent times, Bobrisky had also fallen out with actress, Nkechi Blessing, and another cross dresser, James Brown.
Tiwa Savage and Wizkid
Not a few fans remember with glee when sexy singer, Tiwa Savage, and Grammy Award winner, Wizkid, decided to 'break' the Internet with their 'bestie' goals. The duo was always together and they were all over each other. It was even rumoured that they had a romantic relationship, and this was fuelled by some of the intimate gestures they lavished on each other on and off the stage. Needless to say, their relationship was the topic of several gossips, with some fans even speculating that they could get married.
However, all that seems to be in the past. These days, they are rarely seen together and it is not known whether they are still friends, especially as the closeness they once shared is no longer existent.
Iyabo Ojo and Mercy Aigbe
Popular actresses, Iyabo Ojo and Mercy Aigbe, were known to be best of friends and they melted lots of hearts with their endearing friendship. What made their case more interesting was the fact that their friendship did not end with them. Their daughters, Priscilla and Michelle respectively, were also friends for a long time, though they are no longer seen together like before. They also don't make comments or other reactions on each other's social media accounts. But, Mercy and Iyabo still react to the children's posts.
In February, Aigbe, was accused by some people of lying that a friend bought her a Range Rover SUV as a gift. Shortly after that, Ojo also claimed to have been gifted a Range Rover as well. Observers insinuated that it was a sort of competition between both actresses.
However, in a post on Instagram, Aigbe stated that being in a competition with anyone was toxic and stressful. She also added that it was old-fashioned to lose one's peace of mind because of competition.
Wumi Toriola and Seyi Edun
Actresses, Wumi Toriola and Seyi Edun used to be known as jolly good friends. That was until Toriola called out Edun for not felicitating her on her birthday. The former stated that Edun did not send her a message to celebrate with her but went online to call her a beautiful soul. The mother of one went on to say that her New Year's resolution was not to harbor hatred (in her heart) in the name of acting. Ever since that incident, the duo seemed to have stopped their friendship, and have even had some online spats.
Remi Surutu and Faithia Balogun
Gone are the days when Remilekun Oshodi, aka Remi Surutu, and Faithia Balogun, used to be very good friends. In the good old days, Surutu had revealed that they were very close and that she played a significant role in Faithia's relationship with Saidi Balogun, as they both lived with her in Lagos.
However, things have apparently gone sour between them. The pair reportedly clashed at a party after Surutu confronted Faithia over some ugly things the latter was alleged to have said about her. It was reported that at the party, Surutu insulted Fathia for badmouthing her and bringing her down before their colleagues and friends.
I did not have sex with Davido's Chioma – Peruzzi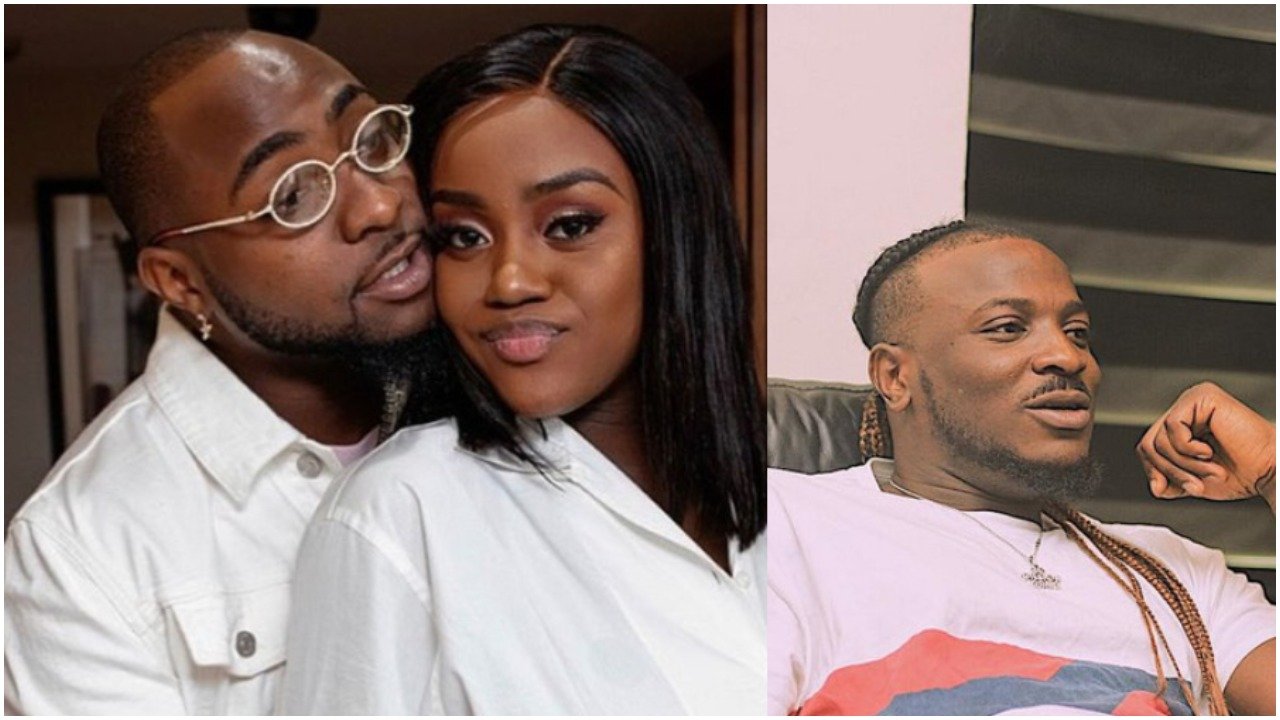 Popular Nigerian singer, Peruzzi has described rumors that he slept with Chioma, Davido's fiancée as absurd.
Amid Davido's breakup with Chioma and an affair with Mya Yafai , there were reports online alleging that Peruzzi slept with Chioma.
However, Peruzzi in an interview with media personality, Chude Jideonnwo, said it is crazy to cook up stories of him having sex with the wife of a man who changed his life.
"Someone said I had sex with the wife of the man who helped me. Do you know how crazy that is? "
According to the 31-year-old singer, the rumors have made him more careful about what goes on around him.
"Even if you hate me as a person, what did Davido do to you? Anyway, right now, I am careful of every pin that drops near me," Peruzzi added.
X-WaveTunes Entertainment set to Unveil new Artiste, Damian Wan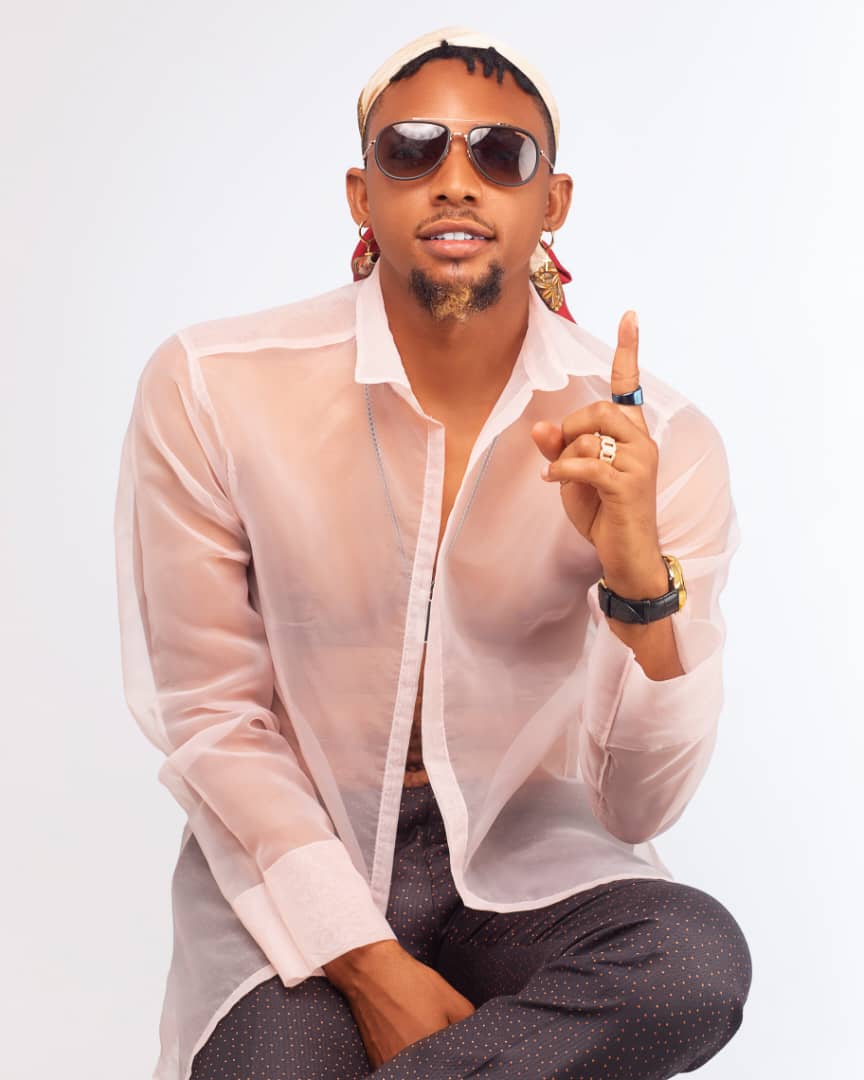 X-WaveTunes Entertainment is set to unveil Damian Wan, the latest artiste under their label.
Damian who is a graduate of Political Science from the University of Ibadan takes us down memory lane on how his passion for music started and also how the table of life turned for him when he made contact with his present label management.
He also tells Nigerians to expect his brand new single titled Kpakam which drops soon.
Excerpts…
There is a new kid on the block within the Nigerian entertainment scene and his name is Patrick Damian Wan
A political science graduate of University of Ibadan who hails from Abia State, Damian disclosed that his love for music took root while he was in the university and his exploits on campus earned him accolades that has prepared him for his journey into music.
As a student I recorded some songs that brought me into limelight on campus and people came around telling me to pursue my dream that I have bright prospects of making it big as a musician.
Damian Wan further disclosed that his genre of music is Afro Pop but a times he finds himself sliding into other genres of music.
I am an afro pop artiste who draws inspiration from my environment when I decide to churn out a new hit.
I am influenced by the likes of Tuface and Oritefemi and want to do great things to better the achievements they have recorded he mused.
His journey towards actualizing his dream didn't just come in quick succession he had to go through a lot before luck smiled his way and brought him in connection with his record label.
I couldn't get a job soon after I finished my Youth Service so I had to settle for a security job with Halogen Security where I worked as a guard till luck came my way.
It was in the course of my job as a guard that someone who saw me introduced me to the label owner of X-WaveTunes Entertainment.
I must say that ever since I came on board the label it has been a magical experience for me and I bless God for turning the table of life for me.
Looking at the state of the music scene in the country, Damian Wan is of the opinion that the music industry in the country lacks structure because as an artiste you do a song and in a split second your song gets pirated and in the long run you don't get to earn what is your due at the end of the day.
But on the positive side our music is a big export outside the shores of the country and that to me is a huge plus.
Piracy is killing the hard work of Nigerian artistes as there is no structure in place to regulate the menace of pirates.
How can you do a song as an artiste and pirates get to reap where they didn't sow?
As part of the countdown by X-WaveTunes Entertainment to release tracks off his yet to be released Eepee Damian Wan revealed that come the 10th of April a hot banging track titled Kpakam will be released to the listening pleasure of the public and his fans will love the song as it all about his style of music.
Speaking on the track Kpakam Damian revealed that Nigerians should expect a brand new song titled Kpakam from my record Label and it's going to be hot.
Kpakam is just a vibe which gives the song a direction it's also a song which is used to express good feelings between two souls.
It is that kind of song one will love to have playing in your car and at clubs and parties he rounded off.
Yoruba gods come alive in new book "Who's Who in the Yoruba Pantheon"
A new book, "Who's Who in the Yoruba Pantheon", written by PejuAkande, JahmanAnikulapo, and Toni Kan with illustrations by Abdulkareem Baba Aminu has hit the shelves.
The book captures, celebrates, and hopes to re-appropriate the Yoruba Orisas who have been demonized and characterized as animist personages especially Esu, who has been mischaracterized as the devil.
Focusing on 16 orisas, "Who's Who in the Yoruba Pantheon", attempts to define who the orisas are by focusing on their characteristics and essences while illuminating the crucial role they play as custodians of cultural ethos and beliefs. It also captures the primacy of the orisas as agents of communal and cultural cohesion.
Commenting on the book and the process that led to its production, Toni Kan noted that "The process of writing this book provided an insightful and educational excursion into Yoruba cosmology and culture."
On her part, PejuAkande affirmed that "Working on this book, I learned a lot about my Yoruba culture."
For Abdulkareem Baba Aminu who brought the gods to life through his illustrations, "I felt so honoured when I was asked to come on board the project because I've always had a keen interest in the Yoruba orisas. Most importantly, projects like this will present the orisas to a whole new generation of Nigerians and non-Nigerians, inspiring pride, restoring a sense of history and culture for the coming decades."
JahmanAnikulapo's comment addressed the place of the book as a contemporary guide and educational tool. "Who's Who in the Yoruba Pantheon is a significant contribution to the deepening of cultural understanding among the races of our collective humanity, in particular between Europe and Africa, which often appear far apart in terms of a racial relationship. As the father of a teenage African-German daughter, who is highly curious about African cultural and historical virtues, I appreciate the educational value of this publication, hence my gladness at contributing to the writing and production of the book.
"Who's Who in the Yoruba Pantheon", published by Iwalewa books is now available in bookshops.
Link – https://youtu.be/0XLFPPxBQGQ