Celebrity Friends Who Have Parted Ways…… (Part 1)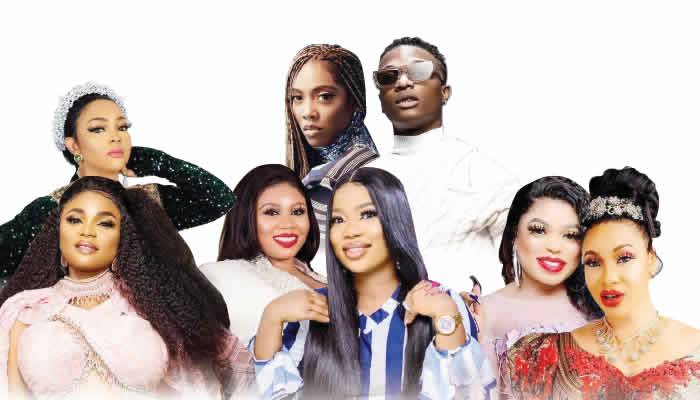 Bobrisky and Tonto Dikeh
One-time 'best friends forever, actress, Tonto Dikeh, and crossdresser, Okuneye Idris, aka Bobrisky, seem to have forgotten the days when their relationship was rosy. They usually flaunted their love for each other and were always seen together at social events. At a point, Bobrisky even vowed never to leave his best friend, until death do them part. Fans also praised them for the way they constantly battled trolls together. An enemy of either of them could not be friends with the other.
However, as far as that relationship is concerned, the ship seems to have sailed. For some time, the duo has stopped hanging out together. They have also stopped making comments on each other's social media pages, which was unlike when they always commented on practically every post they both made.
But, despite whatever may be happening between them, Bobrisky recently stood up for his former 'bestie' and pledged his loyalty when it became known that Tonto's ex-husband, Olakunle Churchill, had married his former personal assistant and actress, Rosy Meurer. The cross-dresser wrote, "How I wish you all know the new Tonto. She is too busy for gossips and drama. I love you always. Keep winning. You might be upset with me because I was somewhat rude to you but trust me, I will always stay loyal and support you. (I would) never let anyone bring you down."
In recent times, Bobrisky had also fallen out with actress, Nkechi Blessing, and another cross dresser, James Brown.
Tiwa Savage and Wizkid
Not a few fans remember with glee when sexy singer, Tiwa Savage, and Grammy Award winner, Wizkid, decided to 'break' the Internet with their 'bestie' goals. The duo was always together and they were all over each other. It was even rumoured that they had a romantic relationship, and this was fuelled by some of the intimate gestures they lavished on each other on and off the stage. Needless to say, their relationship was the topic of several gossips, with some fans even speculating that they could get married.
However, all that seems to be in the past. These days, they are rarely seen together and it is not known whether they are still friends, especially as the closeness they once shared is no longer existent.
Iyabo Ojo and Mercy Aigbe
Popular actresses, Iyabo Ojo and Mercy Aigbe, were known to be best of friends and they melted lots of hearts with their endearing friendship. What made their case more interesting was the fact that their friendship did not end with them. Their daughters, Priscilla and Michelle respectively, were also friends for a long time, though they are no longer seen together like before. They also don't make comments or other reactions on each other's social media accounts. But, Mercy and Iyabo still react to the children's posts.
In February, Aigbe, was accused by some people of lying that a friend bought her a Range Rover SUV as a gift. Shortly after that, Ojo also claimed to have been gifted a Range Rover as well. Observers insinuated that it was a sort of competition between both actresses.
However, in a post on Instagram, Aigbe stated that being in a competition with anyone was toxic and stressful. She also added that it was old-fashioned to lose one's peace of mind because of competition.
Wumi Toriola and Seyi Edun
Actresses, Wumi Toriola and Seyi Edun used to be known as jolly good friends. That was until Toriola called out Edun for not felicitating her on her birthday. The former stated that Edun did not send her a message to celebrate with her but went online to call her a beautiful soul. The mother of one went on to say that her New Year's resolution was not to harbor hatred (in her heart) in the name of acting. Ever since that incident, the duo seemed to have stopped their friendship, and have even had some online spats.
Remi Surutu and Faithia Balogun
Gone are the days when Remilekun Oshodi, aka Remi Surutu, and Faithia Balogun, used to be very good friends. In the good old days, Surutu had revealed that they were very close and that she played a significant role in Faithia's relationship with Saidi Balogun, as they both lived with her in Lagos.
However, things have apparently gone sour between them. The pair reportedly clashed at a party after Surutu confronted Faithia over some ugly things the latter was alleged to have said about her. It was reported that at the party, Surutu insulted Fathia for badmouthing her and bringing her down before their colleagues and friends.
Comedian Nedu, Wife War Latest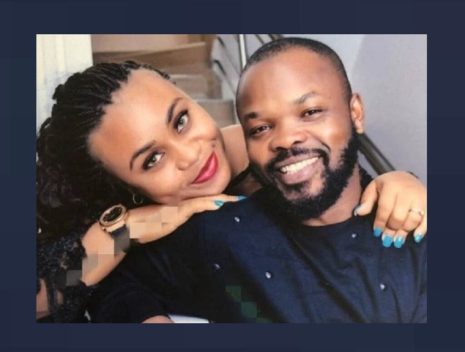 Popular comedian, Nedu's bitter war with his ex-wife, Uzoamaka Ohiri over the custody of their two daughters has taken a fresh dimension.
Sources told us that the comedian has returned to the State Criminal Investigation Department in Panti, Yaba, Lagos, with his two daughters, after saying they were handed over to him freely by his ex-wife.
Sources added that Nedu returned to the SCID with the kids after his ex-wife cried out that he forcefully took the children from her.
Nedu said; "Since she said she did not willingly give me the kids and that we seized the kids from her, I am at Panti now to return the kids; but she is nowhere."
"She has turned off her phone and she has done everything for us not to reach her. I hope you can write that."
Be that as it may, we gathered that Uzoamaka has been invited by the Lagos State Ministry of Justice.
Uzoamaka's cousin revealed that…
"Uzo has not been feeling too well since this ordeal began and giving up her children on Tuesday took an emotional toll on her."
"She has also been invited by the Ministry of Justice in Lagos State. As it is, her phones are off, but I am sure that she will turn them on soon."
WhiteMoney: Alleged pregnant babymama surfaces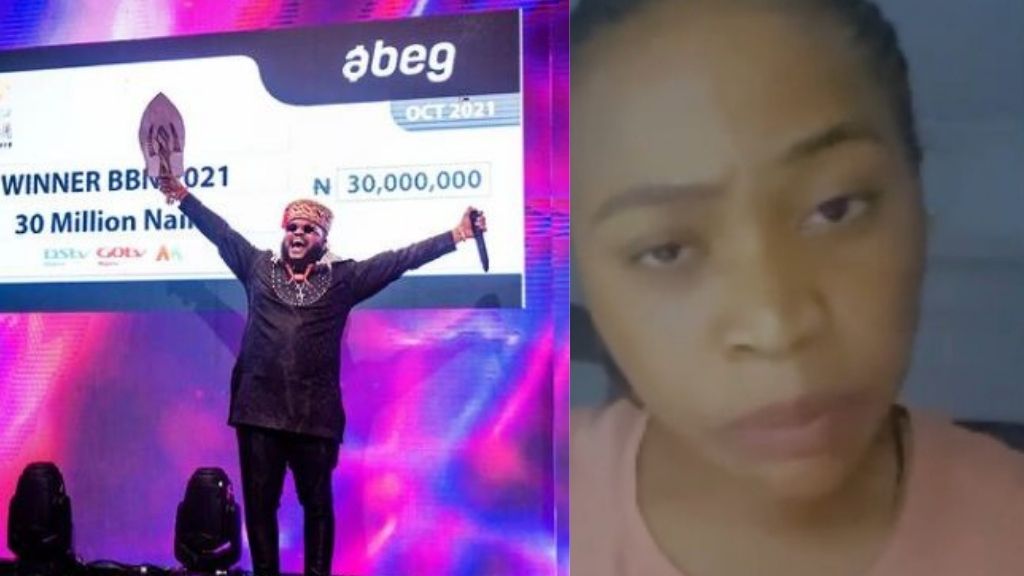 A Nigerian lady has claimed that winner of BBNaija season 6, Whitemoney slept with her before leaving for the show; adding that he got her pregnant.
The lady who tagged herself the title 'Whitemoney's wife' on Instagram; claimed that Whitemoney impregnated her before leaving for the show.
Further, she alleged that he asked her not to terminate the pregnancy but wait for his return. In the video, she focused the camera on her bust region to reveal what seemed like a baby bump; alleging that Whitemoney is the father of the baby she's carrying.
She begged him not to abandon her now that he has gotten famous as the winner of BBNaija.
Meanwhile, the BBNaija star and winner, Hazel Onyeze Onou popularly known as Whitemoney has shocked most of his fans by choosing another housemate to go on his Dubai trip with him.
One of the packages won by the season six Big Brother Naija housemate Whitemoney is a trip to Dubai. Whitemoney also won a Dubai trip for two; and he was given an opportunity to select a housemate as a partner.
Many people thought the Enugu-born star would choose Queen as his partner for the Dubai trip. But he ended up choosing housemate Niyi to be his partner on his Dubai trip. Disclosing his reason why he chose Niyi over anyone; he said that the "bromance" between Niyi and himself is made in heaven.
Whitemoney also added that Niyi is a very good friend who had supported him during the reality show.
KING SAHEED OSUPA, SHILLOH, XABITEE, DR. SMILE SET TO TAKE THE CENTRE STAGE AT THE 'INVASION PARTY' BY KING SEGUN BLESSING (KSB)
King Segun Blessing (KSB) a talented Juju musician of international repute popularly known as Mr. Laka is planning something big like never been seen in this part of the world tagged- Invasion Party.
The talk of the town coming event will herald the re-launch of his company known as BigTr33 Entertainment– a one stop hub for music production, Photo-shoot, live band, audio-visual, recording & rehearsal studios, video production, live streaming, events & shows performances.
Checks showed that the rebranded company- BigTr33 Entertainment strategically located at 24, Dipeolu Street, Off Awolowo Way, Ikeja, Lagos also housed KSB Golden Tones and newly double equipped Digital and Analogue Studios for recordings and music equipments for rental.
Further findings revealed that King Segun Blessing the bubbling musician has been working silently behind the scenes since his arrival back in Nigeria to take his music and company to the next level.
Since he relocated back to Nigeria from his base in United Kingdom, he has achieved so much to the admiration of his contemporaries. And, those who should know disclosed that the easy going musician just had a private house warming for his multi-million naira mansion built in Lagos.
Information available also revealed that he just bought a new staff bus and truck for the newly acquired music equipments for the company.
The top notch forthcoming Invasion Party like no other would feature King Segun Blessing, King Saheed Osupa, Shilloh, Xabitee, Dr. Smile, Ifakaleluya, Dr. Frick, Honey Tongue, DJ Maxwell on the wheel of steel and many more up and coming acts to spice up the groove.
The must attend Invasion Party is positioned to be a new sign post for quality concert to be remembered during the Independence festive season as it is definitely going to be a colourful show with glitz and glamour billed to take place on Sunday, October 10, 2021 at the prestigious Excellence Hotel Ogba, Ikeja, Lagos starting with the Red Carpet by 2.00pm and the Main Event by 3.00pm prompt.
King Segun Blessing (KSB) the self-acclaimed crown king of modern Juju music will also be launching 7-In-1 Bumper Collection Albums at the Invasion Party for his numerous fans and special guests to have in their music collections like no one ever done.
It is a premium concert designed for family bonding, merry-moments, a great time with fans and associates and you can get a Regular Ticket 2k, VIP Ticket 5k, Table for 5 @100K and Table for 10 @ 200k at the BigTr33 Entertainment office or the venue to be part the Invasion Party.
The Invasion Party is a unique concert that is set to treat its audience to an evening of great music, comedy, dance, fun, and un-parallel entertainment. Those in the know squealed that the anticipated audience will surely get the value for their money and maximum security is guaranteed.