BVN: Everything You Need to Know About BVN, How to Retrieve it and Link it to Your Gtbank Account.
To curb or reduce and illegal banking transaction in Nigerian banking system, Central Bank of Nigeria (CBN) in 2015 directed all account holders home and abroad to enroll for a bank verification number also known as BVN. BVN is an 11 digit identification number that gives every Nigerian with a bank account a uique identity that can be verified across the banking industry in Nigeria. This means even if you have accounts with all banks in Nigeria, you only need one BVN and you can link it to all other accounts.
This article will explain all you need to know about BVN and biometric, different ways to link BVN to your Gtbank account and how to retrieve your unique number if forgotten by USSD or short code using phone and number (MTN, ETISALAT AND AIRTEL) associated with your bank account.
Bank verification number is a centralized biometric identification system launched by CBN in collaboration with all Nigerian banks to curb theft. Before we continue to top things you need to know about BVN, I will like to digress a little and explain the working principle of biometric.
Working Principle of Biometric
Biometric devices uses a reader or scanning device to scanned human biological data/characteristics like fingerprint, voice, facial features etc.., a software that coverts the scanned information into digital form & compares match points and a database that stores the biometric data for comparison. This data are usually encrypted to prevent identity theft.
To convert the biometric data, the software identify specific points of data as match points. The match points in the database are processed using an algorithm that translates that information into a numeric value. The data set value is then compare with the Biometric the end user has entered into the scanner and authentication is either approved/granted or denied.
The working principle of biometric remains the same, no matter what methodology is employed. That is, a record of human's unique biological data that is captured and kept in database and when verification is required, a new record is captured and compared with the previous one in the database. If it matches, it confirms the identity. It is a more secure means of identification or authorization to password.
Top things You Should Know About Bank Verification Number.
1. Your BVN is accepted as a means of identification across all Nigerian banks.
2. Registration in one bank covers all accounts you have in all other banks.
3. It takes up to 24 hours after registration to get a BVN. You will receive SMS alert.
4. A BVN identification card with a computer chip bearing your embedded personal information will be available for collection at your designated bank branch.
5. It is free, reduces fraudulent activities and increase the efficiency of banking operations.
6. At point of registration, your fingerprint and facial image will be captured.
7. Your Bank Accounts are protected from unauthorized access.
8. Gives easy access to Banking operations.
9. Your Bank Verification Number remain the same for life.
How To Link Your BVN To Your Gtbank Account.
As far as internet banking and integration of top notch state of the art technology into banking system is concerned in Nigeria, Gtbank has always been on the top position. Gtbank has provided series of ways to link Bank Verification Number to your guarantee trust bank account.
1.) Link BVN to GTBank via SMS.
To link your BVN via SMS, just text + BVN number to 08076665555. E.g. BVN to 08076665555 .
2.) GTB BVN Linking Process in ATMs.
· Insert your Gtbank ATM card.
· Then select BVN Link on the transaction menu screen.
· Enter your 11-Digit Bank Verification Number.
· Confirm your BVN details.
· Finally, submit your BVN.
3.) BVN Linking Process via GTBank Internet Banking.
· Log in to your Gtb internet banking dashboard.
· Select BVN Linker from the left-hand panel.
· Click on New Request.
· From the drop down menu, insert your Bank Verification Number was issued.
· Select the Nigerian Bank were BVN was Issued.
· Answer your Secret Question and continue.
4.) BVN Linking Process via the BVN Portal on Gtbank Website.
· Input your GTBank Nuban and click Verify Account Number.
· Select the Nigerian Bank where your Bank Verification Number was issued.
· Input the BVN number obtained from another Nigerian Bank.
· Clink on Submit.
Please visit (www.gtbank.com/bvnlinking) to link your BVN.
5.) BVN Linking Process via 737 Mobile Banking.
To link your BVN via 737, simply dial *737*20*BVN# .
How To Retrieve Bank Verification Number on Phone.
To check BVN number on phone , simply dial *565*0# on a number associated or linked to your account. This works for all Nigerian mobile networks and banks. Gtbank will charge you N10 naira for this transaction; it might be more or less for other banks.
You can also retrieve your bank verification number online via Gtbank internet banking platform. If you have an account Gtbank and have activated it for online banking, you can check your BVN number by just signing in with your PC.
That's all on bank verification number (BVN) in Nigeria banking industry and everything else associated with it
JUST IN: Tinubu Meets Ibori, Wike, Makinde In Abuja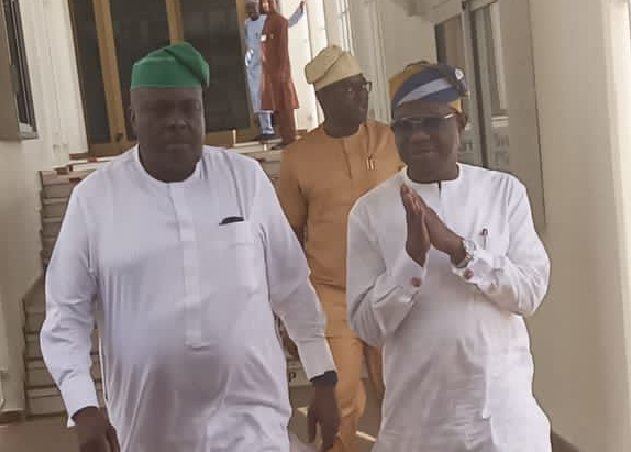 President Bola Tinubu is currently holding a closed door meeting with James Ibori, former Governor of Delta state; Nyesom Wike, the immediate past Governor of Rivers state; and Seyi Makinde, the Oyo State Governor.
The meeting is taking place at the President's office in Aso Villa.
Reports say the three politicians arrived at the Aso Rock Villa at about 4:20om on Friday, 2 June, 2023.
Details shortly…
Court Orders Union Bank To Pay Former Manager N20.2m Over Wrongful Termination…….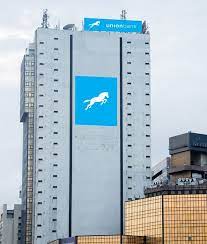 Justice Maureen Esowe of the Lagos division of the National Industrial Court has ordered the Union Bank to immediately pay the total sum of N20, 261, 810 million to one of its retired staff, Asenime Claire Ojuzo.
The judgment sum according to Justice Esowe, is the shortfall of gratuity Union Bank ought to pay Mrs. Asenime, upon her retirement.
Justice Esowe made the order while delivering judgment in a suit marked NICN/LA/534/2017, filed by a retired officer and the bank.
The claimant, a former senior manager at Union Bank, through her lawyer, Chief Paul Omoijiade, had asked the court to "declare that the purported approval by the bank of the claimant's withdrawal from service which the Claimant did not apply for was wrong.
"A declaration that the purported determination of the Claimant's contract of service by Union Bank is wrongful, same having been done without due process as laid down in the bank's handbook and the bank's custom and practice.
"A declaration that the purported removal of the claimant from his employment as Senior Manager (SM) without due process amounts to redundancy for which the claimant is entitled to redundancy benefit.
"A declaration that Union Bank is in arrears of N18, 114, 600 million, in the payment of the Claimant's gratuity.
"A declaration that the deduction of the sum of N16,106,219.66 million, as outstanding loans, status car, unearned medical, outstanding status generator, and car from the claimant's gratuity is unlawful.
"An order of the honourable court directing Union Bank to pay to Ojuzo the sum of N16,106,219.66 million, deducted from the claimant's gratuity.
"An order of the honourable court directing Union Bank to pay to Ojuzo the sum of N18,114, 600 being a shortfall in the gratuity paid to her.
"An order of the honourable court that the bank pays the sum of N12 million, to the Claimant as compensation for the defendant's wrongful and unlawful action withdrawing the claimant's services without due process.
"An order of the honourable court for the payment of interest at the rate of 20% on the deductions and withheld gratuity under paragraphs (f) and (g) above.
"An order of the honourable court that the bank pay to the claimant the sum of N1 million, being the cost of litigation.
During the trial of the suit, the claimant told the court that she was a staff of the bank until her employment was wrongfully withdrawn on November 22, 2013, and her terminal benefits were never paid in full.
She also told the court that Union Bank also deducted the sum of N16, 106, 219.66 million, which the bank referred to as outstanding loans, unearned housing, status car, and unearned leave from her benefit, adding that, said she never applied for withdrawal service, therefore, the withdrawal of her services is tantamount to redundancy.
Defending the suit, Union Bank through its witness, Francis Idiaghe, who was led by Feliz O. Ogungbemi, told the court that there is no provision in the Trust Deed of variation that the claimant or any employee of Union Bank can remain in service till the age of 60. Rather, than underemployment, either party can determine the contract by giving a month's notice.
The witness told the court that the Defendant, exercising her right under the contract, determined the contract by a letter of withdrawal of service dated November 22, 2016, issued to the claimant. Adding that the sum of N16,106,219.66 million, deducted from the claimant's terminal benefits covers the loans (N13,683,188.86 million) taken by the claimant during the pendency of her employment and the outstanding and unpaid money (N2,247,210 million) covering the cost of her status car and a generating set.
Union Bank in its final written address, asked the court to determine "Whether the claimant is entitled to a declaration that the withdrawal of the Claimant's employment is unlawful.
"Whether the Claimant having been paid her terminal benefit and having accepted same, can be heard to complain that his contract was not properly determined.
"Whether the termination of the Claimant of employment by the Defendant amounts to redundancy.
"Whether the Claimant is entitled to the sum of N18,114,600.00 (Eighteen Million One Hundred and Fourteen Thousand Six Hundred Naira) as outstanding gratuity from the Defendant.
"Whether the deduction of the sum from the Claimant's terminal benefit in the liquidation of Claimant's outstanding staff loans, status, generator loan, and unearned medical is unlawful.
"Whether by the evidence placed before this Honourable Court, the Claimant is entitled to damages in the sum of N12 million.
"Whether the Claimant is entitled to interest at the rate of 20% on the alleged outstanding gratuity and the amount allegedly deducted from her gratuity.
"Whether the Claimant is entitled to the sum of N1 million, as cost of litigation."
Justice Esowe, in her judgment on the suit after the evaluation of parties' submissions, and citing plethora of legal authorities, held that: "having gone through the claimant's claim, evidence led in support, the defendant's defense, evidence led in support, with the final written submissions of Counsel on both sides, this Court, while adopting all the issues formulated by Counsel, has distilled a sole issue for determination, to wit: Whether the Claimant has proved his case to be entitled to the reliefs sought." culled: Business Hallmark.
Dr. Ope Banwo Speaks On Transitioning  Naija Lives Matter Organization To Non-Partisan Mode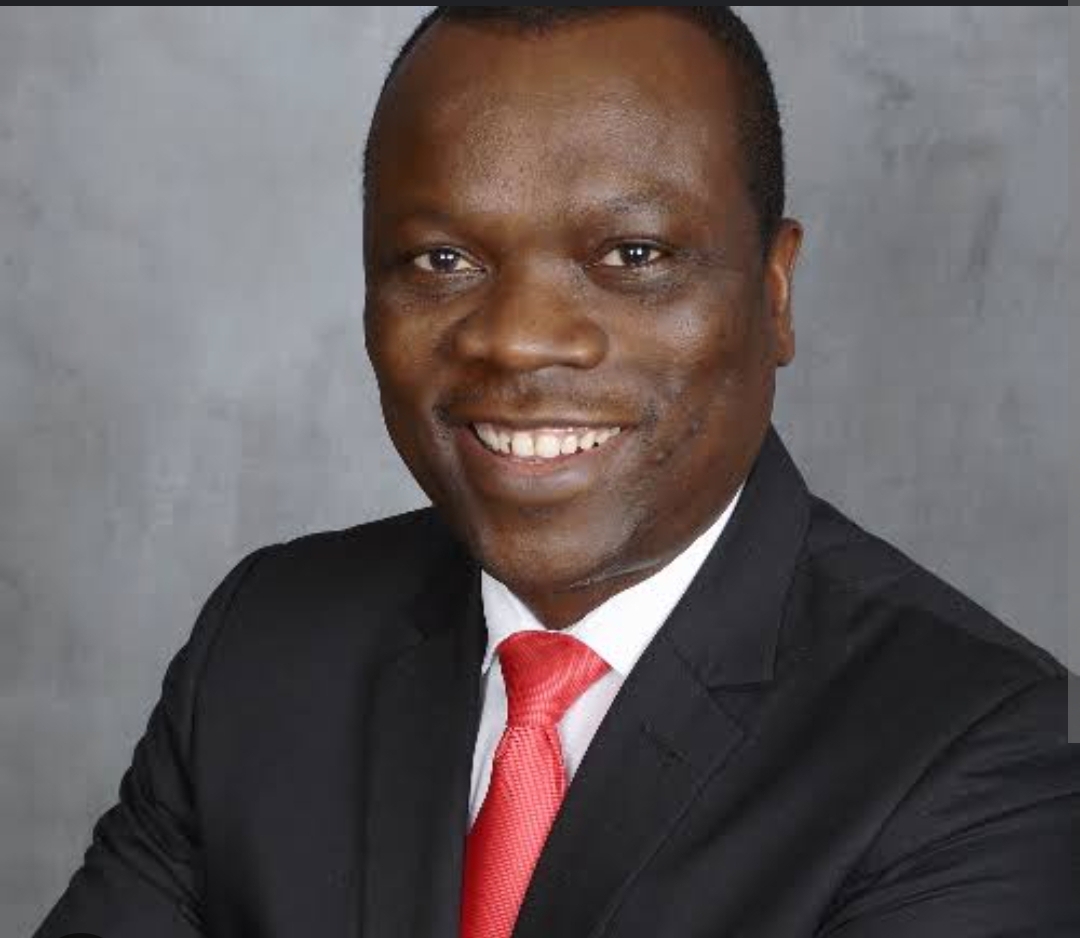 ***Says Organization Will Now Focus On Projects To Improve Nigerian Lives
Dr. Ope Banwo, the founder of Naija Lives Matter (NLM), a non-governmental organization committed to better lives for Nigerians has explained the organization's decision to refocus its priorities.
In a statement released on Tuesday, Dr. Banwo stated that the organization's mission and goals extend beyound the 2023 elections, electioneering campaigns, and politics.
According to him, the process of the organization had been clearly communicated from its very beginning to avoid any accusations of opportunism or policy inconsistencies, which are unfortunately common in our country when disagreements arise.
He said; "Since 2011, the NLM organization has consistently de-emphasized its partisan support for any specific candidate after the elections and campaigns are over, enabling it to concentrate on its global mandate of making Naija lives matter to all Nigerians, irrespective of their political affiliations.
"When Naija Lives Matter endorsed Peter Obi as our chosen candidate in August 2022, we made it clear that our partisan involvement would solely extend until the conclusion of the elections. Subsequently, we would focus on other aspects of our mission and goals, for which our organization was founded in 2011.
"In the past, we supported Jonathan through the GEJ project, rallied behind Buhari through the Buhari4Naija project in 2015, and even had a Moghalu4Naija project before eventually endorsing Peter Obi for the 2023 elections.
"Our commitment is not irreversibly tied to any particular politician; it lies in what we believe is in the best interest of Nigeria and its people," Dr. Banwo said.
With the transition, NLM now moves beyond the recent election cycle, with a current focus on organizing projects aimed at making the lives of all Nigerians better.
"Henceforth, we shall therefore leave the legal and political affairs to lawyers and politicians, and respect the decisions of the courts, whatever they may be.
"In alignment with our mandate and the previously declared engagement period for the 2023 elections, we hereby inform our members that Naija Lives Matter will now shift its focus towards other aspects of our charter such as mass non-partisan mobilization on national issues, youth empowerment training, workshops, community assistance services for the less privileged in Nigeria, and other activities.
"In light of this new direction, we will convene meetings with our state directors and cell leaders to announce additional NLM initiatives that extend beyond politics in the coming days. These initiatives will focus on non-partisan national mobilization, youth empowerment through training and workshops, and community-building responsibilities.
"All our threads on WhatsApp and other social media platforms will once again be dedicated to NLM as we officially conclude the Peter Obi Nation Project for the 2023 elections," Dr. Banwo noted.
Thanking members of the Peter Obi Nation Project of the NLM organization for their tremendous efforts during the 2023 elections, Dr. Banwo said that together they fought valiantly in a highly contested electoral process, adding that together they gave as much as they got in the very bitter partisan electioneering campaign for the organization's endorsed candidate, Peter Obi.
"We did not compromise and many of us even paid the price of alienating some of our long-term friends in the heat of partisan battle.
"To this end, I am immensely proud of every individual involved in this monumental battle, and it has been an honor serving as the Chief Vawolence Officer for Naija Lives Matter side of things during this 2923 election cycle. We also offer No apologies for our passionate campaign for what we passionately believed in. It was what it was.
Acknowledging the fact that many individuals who joined NLM's special Peter Obi Nation Project were primarily interested in supporting the Labour Party (LP) presidential candidate, and may not share NLM"s broader mandate and NGO charter, Dr. Banwo said that the organization would understand if those solely focused on partisan politics choose to disassociate themselves from the NLM organization across it numerous groups and threads, adding that the organizational continuity transcends any single election cycle.
"To be clear, this pivot by NLM does not mean we no longer support Peter Obi. We continue to stand behind his 2023 mandate which we believed in, wholeheartedly. Nevertheless, our organization was not established solely for this election cycle. We have followed the same refocusing approach after the elections in 2011 and 2015. Although the intensity of this cycle was undeniable, our policy remains intact.
"We hope that our fellow compatriots engaged in the highly intense campaign for 2023 will understand and respect our decision to shift away from combative partisan politics at this juncture. Instead, we aim to engage the Tinubu government in a non-partisan yet critical manner, reminding them of their promises and holding them accountable. Should the courts later remove him from office, we will also celebrate. But for now, we have a country to assist in governance."