BVN: Everything You Need to Know About BVN, How to Retrieve it and Link it to Your Gtbank Account.
To curb or reduce and illegal banking transaction in Nigerian banking system, Central Bank of Nigeria (CBN) in 2015 directed all account holders home and abroad to enroll for a bank verification number also known as BVN. BVN is an 11 digit identification number that gives every Nigerian with a bank account a uique identity that can be verified across the banking industry in Nigeria. This means even if you have accounts with all banks in Nigeria, you only need one BVN and you can link it to all other accounts.
This article will explain all you need to know about BVN and biometric, different ways to link BVN to your Gtbank account and how to retrieve your unique number if forgotten by USSD or short code using phone and number (MTN, ETISALAT AND AIRTEL) associated with your bank account.
Bank verification number is a centralized biometric identification system launched by CBN in collaboration with all Nigerian banks to curb theft. Before we continue to top things you need to know about BVN, I will like to digress a little and explain the working principle of biometric.
Working Principle of Biometric
Biometric devices uses a reader or scanning device to scanned human biological data/characteristics like fingerprint, voice, facial features etc.., a software that coverts the scanned information into digital form & compares match points and a database that stores the biometric data for comparison. This data are usually encrypted to prevent identity theft.
To convert the biometric data, the software identify specific points of data as match points. The match points in the database are processed using an algorithm that translates that information into a numeric value. The data set value is then compare with the Biometric the end user has entered into the scanner and authentication is either approved/granted or denied.
The working principle of biometric remains the same, no matter what methodology is employed. That is, a record of human's unique biological data that is captured and kept in database and when verification is required, a new record is captured and compared with the previous one in the database. If it matches, it confirms the identity. It is a more secure means of identification or authorization to password.
Top things You Should Know About Bank Verification Number.
1. Your BVN is accepted as a means of identification across all Nigerian banks.
2. Registration in one bank covers all accounts you have in all other banks.
3. It takes up to 24 hours after registration to get a BVN. You will receive SMS alert.
4. A BVN identification card with a computer chip bearing your embedded personal information will be available for collection at your designated bank branch.
5. It is free, reduces fraudulent activities and increase the efficiency of banking operations.
6. At point of registration, your fingerprint and facial image will be captured.
7. Your Bank Accounts are protected from unauthorized access.
8. Gives easy access to Banking operations.
9. Your Bank Verification Number remain the same for life.
How To Link Your BVN To Your Gtbank Account.
As far as internet banking and integration of top notch state of the art technology into banking system is concerned in Nigeria, Gtbank has always been on the top position. Gtbank has provided series of ways to link Bank Verification Number to your guarantee trust bank account.
1.) Link BVN to GTBank via SMS.
To link your BVN via SMS, just text + BVN number to 08076665555. E.g. BVN to 08076665555 .
2.) GTB BVN Linking Process in ATMs.
· Insert your Gtbank ATM card.
· Then select BVN Link on the transaction menu screen.
· Enter your 11-Digit Bank Verification Number.
· Confirm your BVN details.
· Finally, submit your BVN.
3.) BVN Linking Process via GTBank Internet Banking.
· Log in to your Gtb internet banking dashboard.
· Select BVN Linker from the left-hand panel.
· Click on New Request.
· From the drop down menu, insert your Bank Verification Number was issued.
· Select the Nigerian Bank were BVN was Issued.
· Answer your Secret Question and continue.
4.) BVN Linking Process via the BVN Portal on Gtbank Website.
· Input your GTBank Nuban and click Verify Account Number.
· Select the Nigerian Bank where your Bank Verification Number was issued.
· Input the BVN number obtained from another Nigerian Bank.
· Clink on Submit.
Please visit (www.gtbank.com/bvnlinking) to link your BVN.
5.) BVN Linking Process via 737 Mobile Banking.
To link your BVN via 737, simply dial *737*20*BVN# .
How To Retrieve Bank Verification Number on Phone.
To check BVN number on phone , simply dial *565*0# on a number associated or linked to your account. This works for all Nigerian mobile networks and banks. Gtbank will charge you N10 naira for this transaction; it might be more or less for other banks.
You can also retrieve your bank verification number online via Gtbank internet banking platform. If you have an account Gtbank and have activated it for online banking, you can check your BVN number by just signing in with your PC.
That's all on bank verification number (BVN) in Nigeria banking industry and everything else associated with it
Lawyers petition Senate over alleged oil theft in Niger Delta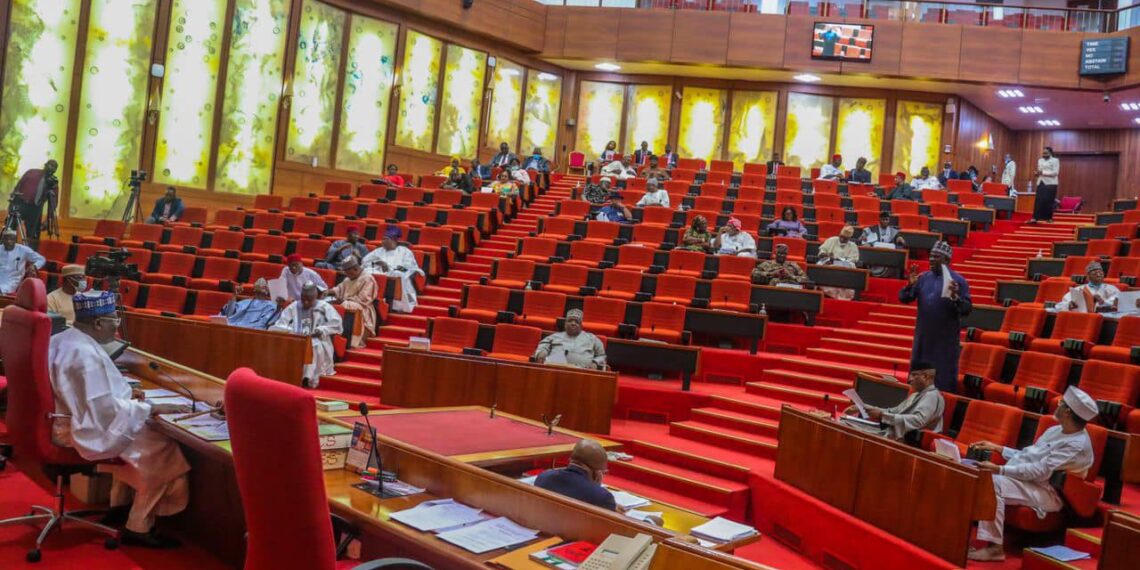 The lawyers said about $15 million per month accruable to the federal government could potentially be lost due to the absence of a functional measurement system for exported crude oil volumes at this Ugo Ocha terminal.
A group of lawyers has petitioned the Senate Ad-Hoc committee over alleged oil theft from the Ugo Ocha export terminal at OML 42 in the Niger Delta region.
The OML 42, an oil field located in the swamps of the western Niger Delta, is operated by NECONDE Energy Limited. The terminal has four flow stations with a combined production capacity of around 30,000 barrels of oil per day (bpd).
The lawyers complained that an average of one million barrels of Nigeria's crude oil is taken away monthly by the company without accurate measurement – due to the absence of meters at this export terminal.
In the petition seen by PREMIUM TIMES and presented at the committee's investigative hearing on "Oil Lifting, Theft and the Impact on Petroleum Production and Oil Revenues" on 21 September, the lawyers said since the terminal was established in 2017, NECONDE has frustrated efforts by the federal government to install a metering system also known as LACT Unit at the terminal. The company, they said, continues to operate the terminal in full violation of the federal government's requirement for accurate custody transfer measurement at all export terminals.
The petition, dated 21 September, was submitted through O. F. Emmanuel & Co. It comes on the heels of oil theft and vandalism in the Nigerian oil sector.
PREMIUM TIMES reported how the Nigerian National Petroleum Company Limited (NNPCL) disclosed that it loses 470,000 bpd of crude oil amounting to $700 million monthly due to oil theft.
This paper also reported how Nigeria, amid dwindling revenue, lost $10 billion to crude oil theft in seven months.
The lawyers, in the petition signed by the Principal Partner, Oluwatosin F. Emmanuel, alleged that as of the time of the petition, there are no meters at the Ugo Ocha export terminal to accurately determine the volumes of Nigeria's crude oil sold to foreign buyers.
They said enormous amounts of revenue – to the tune of $15 million per month – accruable to the Federal Government of Nigeria could potentially be lost due to the absence of a functional measurement system for exported crude oil volumes at this terminal.
They also claimed that NECONDE continues to operate the terminal in flagrant violation of the federal government's mandate for accurate custody transfer measurement at all export terminals.
"Been aware of this monumental revenue loss, the government of Nigeria, through NUPRC, recently placed a ban on all exports of crude oil from NECONDE's OML 42 UGO Ocha terminal until a functional LACT Unit is installed on the terminal," part of the petition read. "In spite of the subsisting government ban, NECONDE continues to export Nigeria's crude oil illegitimately from the Ugo Ocha terminal while frustrating every effort to install a LACT Unit on the terminal."
They asked the Senate panel to ensure that the ban on exports from the Ugo Ocha terminal is enforced and that the company is compelled to install a 1.25 million barrels per day LACT Unit (metering system).
The lawyers further prayed the committee to direct the Nigerian Navy to "arrest and detain the vessel "MT COPPER SPIRIT" which is currently lifting oil at the Ugo Ocha terminal, direct the NMDPRA and NUPRC to cancel all barging permits granted to NECONDE and NPDC until a LACT Unit is installed and commissioned at the Ugo Ocha terminal – as directed by NUPRC and direct the Nigeria Ports Authority to prohibit the movement of crude oil barges and tankers to and from the Ugo Ocha terminal."
Just In: Again, national grid collapses to zero megawatts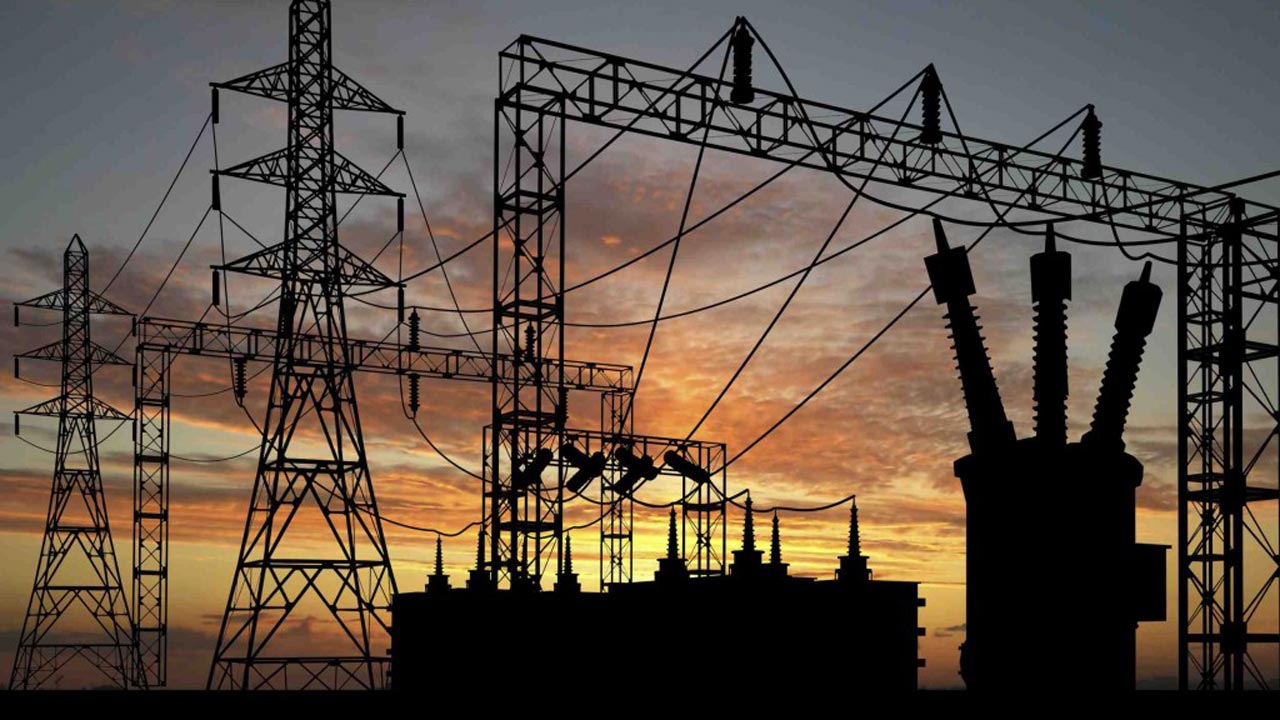 Nigeria's national grid crashed to zero megawatts (MW) at 10:51am on Monday, causing power outage nationwide outage.
The collapse occurred days after electricity consumers said they had enjoyed improved supply.
The national electricity grid as of 10am on Monday had 3,712MW generated from 21 Generation Companies (GenCos) before it dropped to 0MW one hour after.
According to the information from the System Operations, a section of the Transmission Company of Nigeria (TCN), only Afam IV was on the grid but with zero supply as of 12noon.
As of Sunday, the highest generation was 4,100MW while the lowest was 3,652MW with the frequency hovering between 49.04 Hertz (Hz) and 50.34Hz.
Since July 1 this year, consumers said power supply had increased in their various areas.
For instance, the Abuja Electricity Distribution Company (AEDC) recently confirmed increment in its daily allocation to over 500MW from the actual 300MW it had distributed before then.
Though the national grid had not cross 5,000MW, Daily Trust observed that level of load rejection especially around the DisCos' networks had dropped significantly with some customers entitled to five-hour supply, recording over 12 hours daily.
The Nigerian Electricity Regulatory Commission (NERC) had attributed the improvement in power supply nationwide to the partial activation of contracts that seeks to hold sector operators liable for deliberate incompetence.
The national grid collapsed twice, in July and in August but was quickly restored and power supply improvement was sustained before the latest system collapse on Monday.
According to records, this is the seventh system collapse this year, much more than the three recorded last year.
Although TCN, the national grid manager was yet to establish the cause of the crash, some insider said it could be as a result of a maintenance of the 330 kilovolts Jos – Bauchi transmission line maintenance slated for Monday.
Some DisCos including Kaduna Electric, Enugu, and Kano, had already communicated the nationwide outage to their customers noting that efforts were ongoing to restore supply.
Police Deploy More Personnel To Seaports In Lagos Over Nigerian Students, NANS' Protest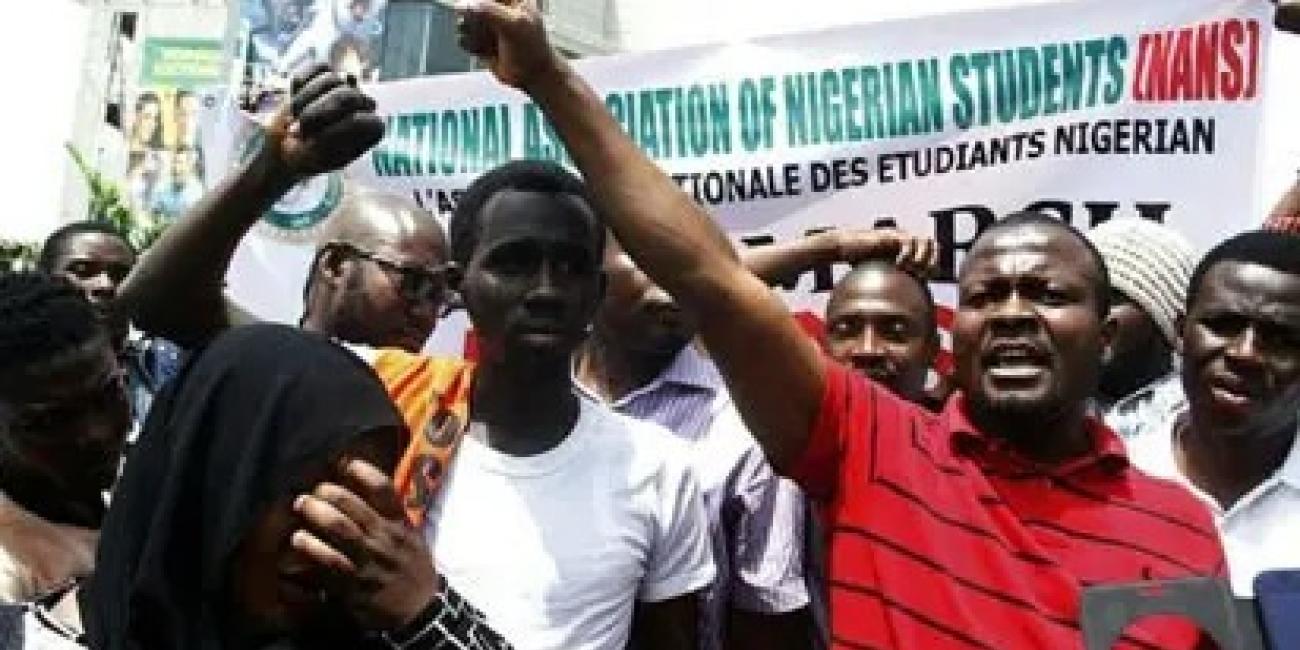 Following the ASUU strike that has kept university students across the nation at home for over seven months, NANS declared "Occupy The Airport" nationwide protest.
The Nigeria Police Force has announced that it has deployed personnel to adequately secure seaports across the nation following a threat by the National Association of Nigerian Students (NANS) to shut down commercial activities at the nation's busiest seaports ¬¬¬¬¬¬- the Apapa and Tin-Can Island Ports in protest over the lingering strike by the Academic Staff Union of Universities (ASUU).
Following the ASUU strike that has kept university students across the nation at home for over seven months, NANS declared "Occupy The Airport" nationwide protest.
The aggrieved students who protested on Monday at the Murtala Muhammed International Airport also reportedly threatened to ground commercial activities at the Apapa and Tin-Can Island Ports in Lagos State.
Disclosing the security beef up to Daily Trust, the Commissioner of Police in charge of Western Port Authority Command, Jonathan Towuru, said security was tightened around the Western Ports to avoid any breakdown of law and order although the student body did not show up as threatened.
The commissioner said, "People went about their businesses while operations at the terminals went on seamlessly, without any hindrance. But if the students eventually turn up, we will engage them in discussions. I must say that they conducted themselves well on Monday at the airport even though you still saw police monitoring the protest."