BRING BACK IKEDI OHAKIM (PART 2)
I will never forget my friend Jenifer. I have told you this story before. Situation demands that i say it again. I remember the first day when she walked into my room drunk. That was in 2012. She sat down. 'I've come' she said, 'to tell you the latest news about Rochas Okorocha ,your Governor in Douglas House, Owerri. He is sacking more workers. After the 10,000 workers, he has sacked another 30,000 workers '
Everybody knows Jenifer in the neighbourhood. She was among the 10,000 Imo State Civil Servants popularly known as Ohakim 10,000 jobs that Governor Rochas Okorocha sacked on the 6th of June 2011. Today, she hates Rochas with a passion for making her and her sister unemployed. She took up the vodka drinking habit when she lost her job. She has dark skin, tiny boobs, long shiny dark hair, and brown eyes. She looks very athletic. Her cloth hugs her body; the lightest of cotton.
When Jenifer told me that day of another mass sack in Imo State, it shocked me. I quickly made phone calls and discovered that the news was true. Jenifer pulled her hair up and piled it on top of her head. She let her eyes look at my eyes, and then she dropped her hair and let it fall down in front of her face. When I saw Jenifer in that mood, I felt her pains of unemployment and the sadness was so great. Today Jenifer is still drinking. She and her sister are still unemployed.
On that first day that she entered my room, i stood up , touched her wrists and hands. I felt sorry for her. Okorocha overlooked the fact that the average Nigerian worker has four dependents – at least two living with him and he removed food from the table of the masses that voted him into power. Jenifer walked away from the mirror and said something that is true today. ''This is not what we bargained. All the things we were told during the election, all the love we chased, all the good campaign promises, what happened to them?' 'We now have an Imo state of unemployed youths; Imo state were minimum wages are denied workers, Imo state were workers are owed salaries, Imo state were the people are being denied employment in spite of their potentials; Imo state of escalating executive lawlessness, Imo state were LGA funds are looted, Imo state of disregard for constitutional rights. Government in Imo today is Owelle only . Those in government today are suffocating. The teachers are suffering. The civil servants are suffering. Business men are suffering. Even the traders are suffering. What we have now in Imo State is the more you look the less you see' she said
Just like Jenifer pointed out, politically, economically and socially, the government of Owelle Rochas Okorocha has shown inability to move Imo State forward. With Imo's huge resources and financial allocations from FG the present state of socio-economic and political paralysis and unimaginable underdevelopment and mass misery of the vast majority of Imolites in all the LGA's and sectors, provide an irrefutable proof of failure of the rule of Governor Okorocha.
For example, pension in Imo which previously is automatic for any worker that has worked for a certain period is now a cash pot for some capitalist thieving elements to embezzle and become financially bloated while thousands of Imo citizens entitled to pensions in Imo live or die in penury due to a backlog of unpaid pensions under one spurious excuse or another. The governor recently said he is going to pay pensioners but na so we dey always hear. Retired workers of Imo Broadcasting Corporation are still crying. Retired primary school teachers are crying. Staff of General Hospitals and Imo Transport Company are crying. I can go on and on to mention them.
Youths like Jenifer today, are completely without jobs. Governor Okorocha sacked 10,000 Imo graduates in the civil service and another 30,000 workers in our LGA's . Why,why, why? Today he claims to have employed 15,000 teachers and 25,000 public servants when it is all scam. The great improvement, which the Imo working masses had previously got in the last administration vis-à-vis their working conditions have been drastically rendered ineffectual under the current and vicious neo-liberal, capitalist, anti-poor policies and practices of Okorocha.
He is not interested in genuine effort at developing public infrastructures or the economy through which millions of jobs can be provided. To him, economic growth is defined by the amount of billions that he can amass so as to compete with elements within his class. For me, Imo with its allocation and mostly untapped wealth, can guarantee decent and secure jobs for Imolites without tears. I cry for the members of the House of Assembly Service Commission that Okorocha sacked. I cry for the members of the Civil Service Commission that he sacked. I cry for the members of the Local Government Service Commission, Local Government Development Areas, Judicial Service Commission and Imo State Council of Traditional Rulers that he sacked. These are statutory commissions with fixed tenures that he illegally dissolved before the expiration of their tenure of office. I also cry for the 10,000 workers, people like Jenifer.
Okorocha's government has also earned its name in the corruption hall of fame. His government's corruption is gargantuan. Aside superintending over massive looting, the Okorocha's government has openly and unashamedly associated with every tom, dick and harry in the corruption business. Financial scam is now everywhere in Imo State. What happened to the N13.3 Billion Bond Proceeds out of the N18.5 taken by the Imo State Government during Ohakim's regime? What happened to the N3 Billion SUBEB project account? What is happening to our Sure-P funds? What happened to the N2.5 Billion Local Government Joint Project Account? What happened to the N3.6 Billion left in JAAC Account by the previous administration? What about the N488 Million in VAT account? Who squandered the N132 Billion Local Government Allocations for 27 Local Government Areas in Imo State from May 2011 to December 2013? Who squandered the N16billion ISOPADEC funds? Who squandered N670 Million Imo children funds? Who squandered the flood assistance funds of Imo State?
Where is the money stolen in Connivance with Jpros Company Limited from the Construction of Warehouse-Orlu-Road Junction? Governor Okorocha's administration paid JPROS a total of N1.35 Billion Naira for the above road. Where is the N458 Million Naira laundered to Dubai and Lebanon with the connivance of the Governor's former Special Adviser on Project Monitoring and strong political associate Prince Macdonald Akano and Mr. Joseph Dina of JPROS International Limited? I can go on and on.
Today he claims to be paying monthly stipend to pupils and students in all the public schools in Imo State when the payment is occasional. He claims to have spent millions of naira procuring free school uniforms, bags, sandals, desks, books etc for pupils and students in all the public schools in Imo State but provided only few uniforms and canvass to few wards. What about the sale of ADAPALM to Roche Group(his company), the sale of Imo Transport Company (I.T.C.), Concorde Hotel, Children's Park (opposite Concorde Hotel Owerri), state General Hospitals etc for many years.What about the Sale of Imo Road Maintenance Agency (IROMA) graders, bulldozers, pay-loaders etc to himself . What about the alleged auction of world-class Printing and Sword Machines worth over 200 million naira belonging to Imo Newspapers to his private printing press in Lagos. What about the borrowing of many Billions of Naira from banks and denying that no money was borrowed?
My brothers we must get Imo out of this one chance vehicle. The people of Imo must first and foremost remove from power this ruling capitalist thieving elite and in his place institute a workers and poor people's friendly government whose central strategy would be based on the mobilization of Imo's human and natural resources to meet the needs of full economic development and decent living for all Imolites and not just for a few thieving capitalist elements. We need someone to proffer genuine anti-capitalist, pro-masses economic and political alternatives to the ruinous policies of the present capitalist thieving cabal in Imo State.
Who is the popular candidate with grass root support that will help us out among the lot? I will desire that all aspirant will engage all Imolite as Ohakim is doing. It is better we pick Ohakim from this point, give him all our expectations of responsible future leadership in Imo State.Let us give him an audience and hear him. He has realised that power really belongs to the people and is ready to lead the people with uncommon service. Imo must learn forgiveness from Ekiti so that the fresh air in Ekiti can get to the virulent section of the South East. Yes we needs someone that is more popular at the grass root than the lot and only a popular and experienced candidate can defeat a sitting governor. Let's take the step to support Ohakim. As I said before it is better to bring out the diamond in Ohakim. Imo state need strong leadership-Men and Women who are simple,wise,humble, creative and above all courageous. Let's Bring Back Ikedi Ohakim to give our youths jobs and to make Imo better.
Union Bank, WACOT Rice Kick Off Financial Inclusion Drive for Smallholder Farmers in Kebbi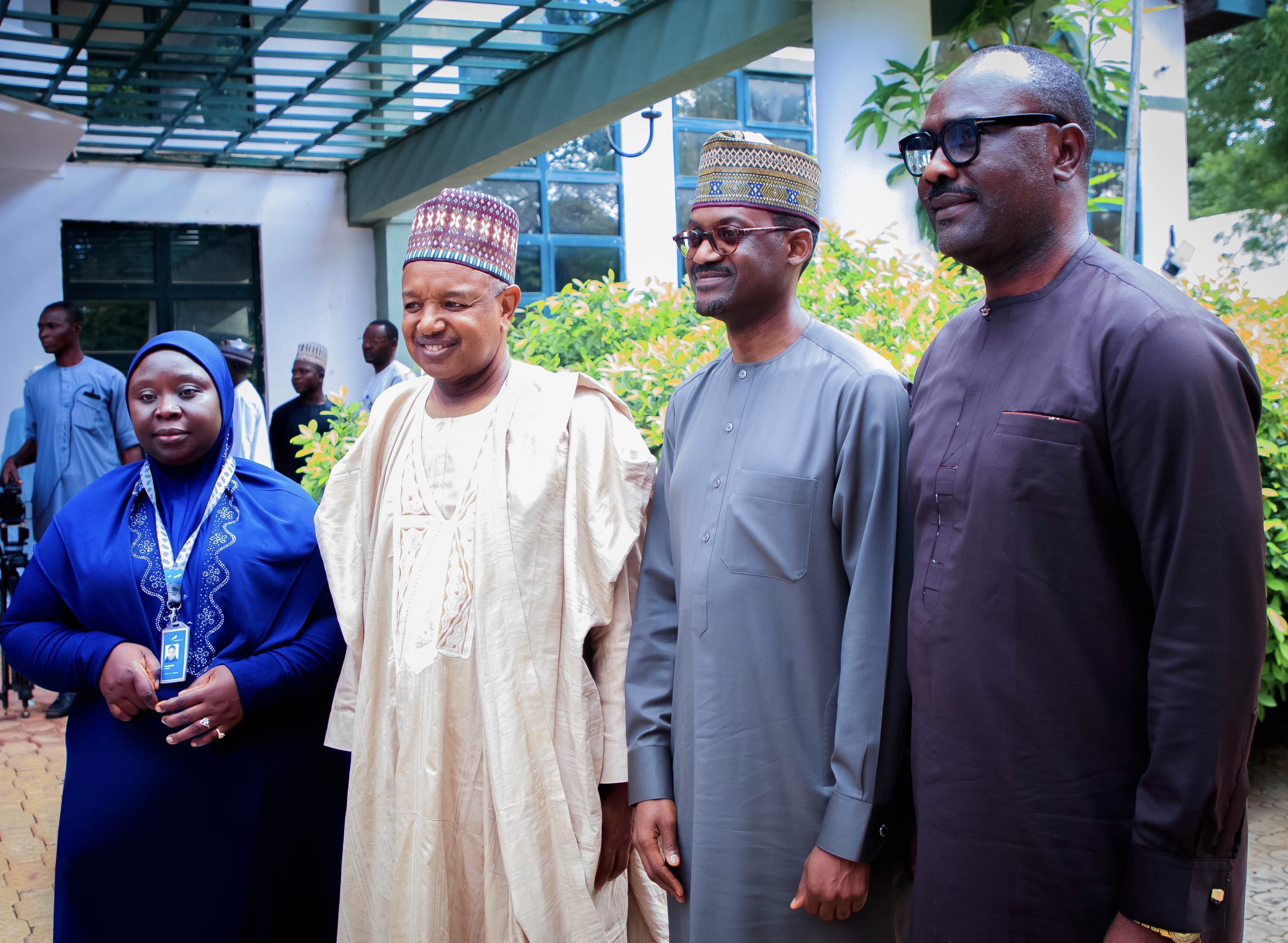 As part of Union Bank's commitment to driving financial inclusion in Nigeria, the Bank has partnered with WACOT Rice Limited – a rice processing company, to financially include 6,000 local farmers including youth and women in Kebbi State.
The Kebbi Financial Inclusion Drive (KFID) which will cover four Local Government Areas – Argungu, Augie, Suru, and Dandi – is a critical part of WACOT's Argungu Outgrower Expansion Project funded by United States Agency for International Development (USAID) West Africa Trade Hub. This program is set to resolve the overwhelming financial inclusion deficit within rural communities in Kebbi.
The financial inclusion initiative is being implemented with technical support from National Identity Management Commission (NIMC), to help the farmers acquire the relevant documentation and identification required to open bank accounts.
Union Bank will facilitate account opening and expand its agency banking network to cover the areas while supporting its agents on ground with digital banking solutions to enable seamless transacting and account management.
Farouk Gumel, Chairman WACOT and Board Chair, Union Bank was on ground in Kebbi State to kick-off the drive and paid a visit to the Kebbi state Governor, Senator Abubakar Atiku Bagudu to discuss expanding the programme state-wide.
In his recent keynote address at the recently concluded and  Chartered Institute of Bankers of Nigeria (CIBN) Conference, Mr. Gumel said:
 "As we work towards achieving financial inclusion to reach the unbanked, we must commit the same resources and investments to rural-local customers as we have done to urban-global clients to help create the growth that will lift us all to collective prosperity."
WACOT Rice is a subsidiary of TGI Group. TGI Group, through another of its subsidiary Titan Trust Bank, recently acquired Union Bank in a landmark transaction which was announced in 2021.
FIRSTBANK PARTNERS VERVE INTERNATIONAL, MAKES CUSTOMERS MILLIONAIRES IN THE FIRSTBANK VERVE CARD PROMO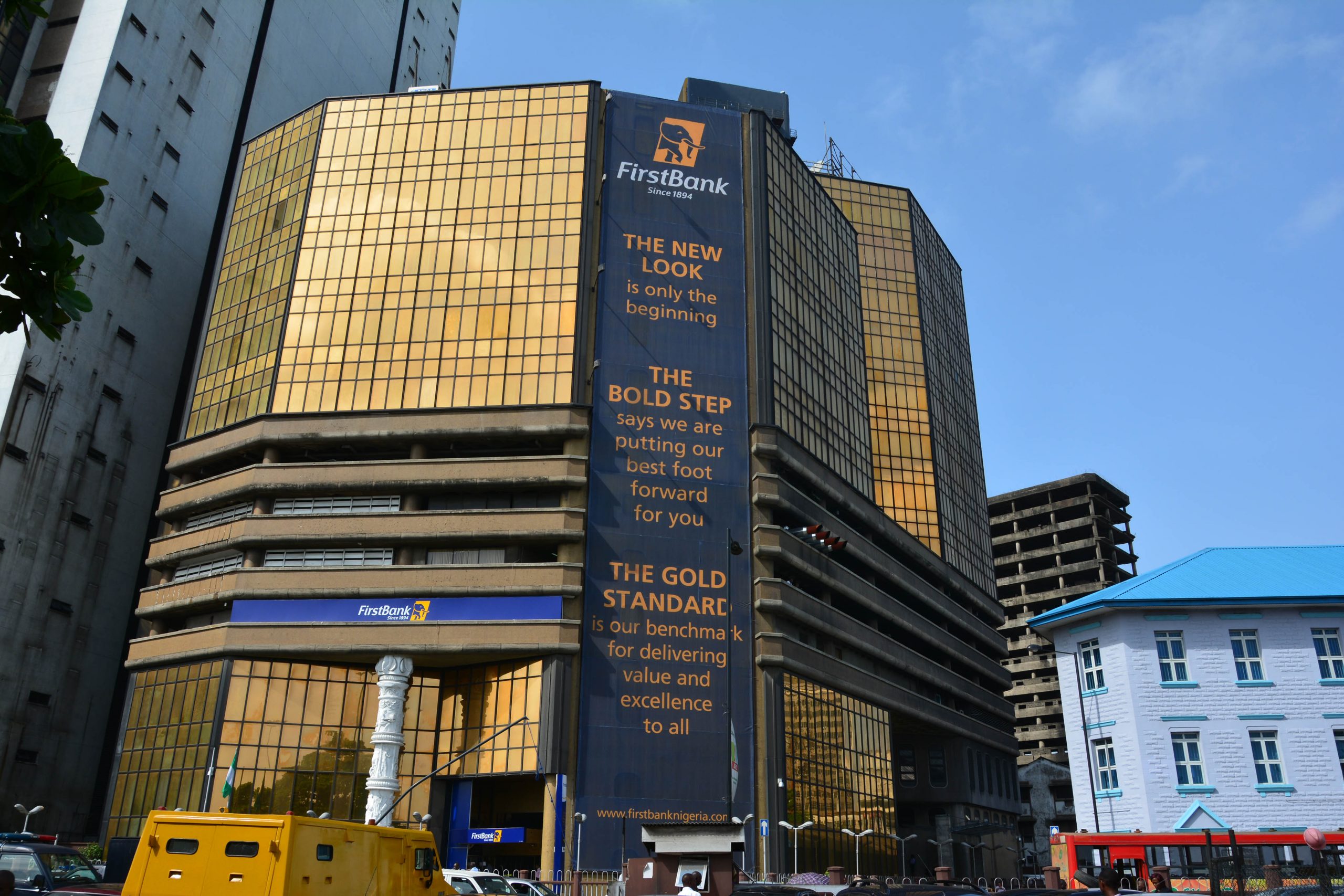 In partnership with FirstBank – Nigeria's premier and leading financial inclusion services provider – Verve International, Africa's leading payment technology and card business, has launched its third National Consumer promo designed to reward users of FirstBank verve card with exciting gifts and cash prizes to appreciate their patronage and use of the card to carry-out their electronic banking transactions.
The ongoing 2-month promo will end on 30 October 2022 as 20 customers (10 customers per month) with the highest transaction count during the promo will be made millionaires, winning the sum of N1 million each. Also, N20,000 will be won by 25 customers monthly.
On the other hand, 2620 FirstBank verve cardholders that double their transactions every week, stand a chance to enjoy 10% cashback capped at N2,000 per customer.
Speaking on the promo Chuma Ezirim, Group Executive, e-Business & Retail Products, FirstBank said "we appreciate our partnership with Verve Card through the years; a partnership of empowerment and opportunities which include growing the economy, supporting new businesses and preventing unemployment. FirstBank verve card holders are encouraged to keep using their cards as it is a card offering that promotes safe, convenient and rewarding digital banking experience with 20 customers standing a chance to be millionaires at the end of the promo."
Verve card is a secure debit card that allows cardholders to conveniently meet their daily financial needs such as payment for goods and services, airtime recharge, bill payments, funds transfer, etc. Verve card is accepted across all ATMs, POS, Web and Mobile Platforms in Nigeria.
The promo is also opened to new verve cardholders as non-verve cardholders are encouraged to visit the nearest FirstBank branch today to pick up a Verve card and start getting rewarded!
Only recently, FirstBank – in partnership with Verve – rewarded over 2601 FirstBank verve cardholders with various prizes; including N20,000 cash prize, N10,000 cash prize, N10,000 worth of airtime; power generating sets, refrigerator, cooking gas, smart TV and the grand prize of a brand-new car to a lucky winner.
Federal Government Orders University Vice-Chancellors To Reopen Schools, Begin Lectures Amid 7 Months Lecturers' Strike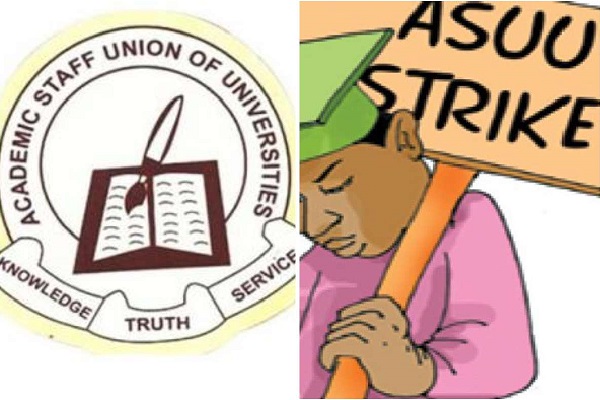 The government issued the directive through the National Universities Commission (NUC), and a letter signed by its Director, Finance and Accounts, Sam Onazi, on behalf of the Executive Secretary of the commission, Professor Abubakar Rasheed.
The Nigerian government has directed vice-chancellors to re-open universities and allow students to resume lectures immediately.
The government issued the directive through the National Universities Commission (NUC), and a letter signed by its Director, Finance and Accounts, Sam Onazi, on behalf of the Executive Secretary of the commission, Professor Abubakar Rasheed.
The letter which The PUNCH obtained on Monday, was reportedly addressed to all vice-chancellors; Pro-Chancellors and chairmen of governing councils of federal universities.
"Ensure that ASUU members immediately resume/commence lectures; Restore the daily activities and routines of the various University campuses," the letter partly reads.
We had reported that the National Industrial Court of Nigeria (NICN), on Wednesday, September 21, 2022, ordered the Academic Staff Union of Universities (ASUU) to call off its ongoing nationwide strike.
It reported that the umbrella body of the lecturers in public universities had declared a warning strike on February 14, to force the Nigerian Government to implement agreements it earlier signed with the union.
The agreement stipulated how university education would be funded for better improvement.
The strike has since rolled over and is now in its seventh month following the government's failure to implement all the agreements.
Several meetings between ASUU and the Federal Government have ended in a deadlock.
Consequently, the Federal Government went to court to challenge the strike.
The government through its counsel, James Igwe, prayed the court for an interlocutory injunction restraining ASUU from taking further steps as regards the strike, pending the determination of the substantive suit.