Brands must own customer data to survive without cookies, says Elo Umeh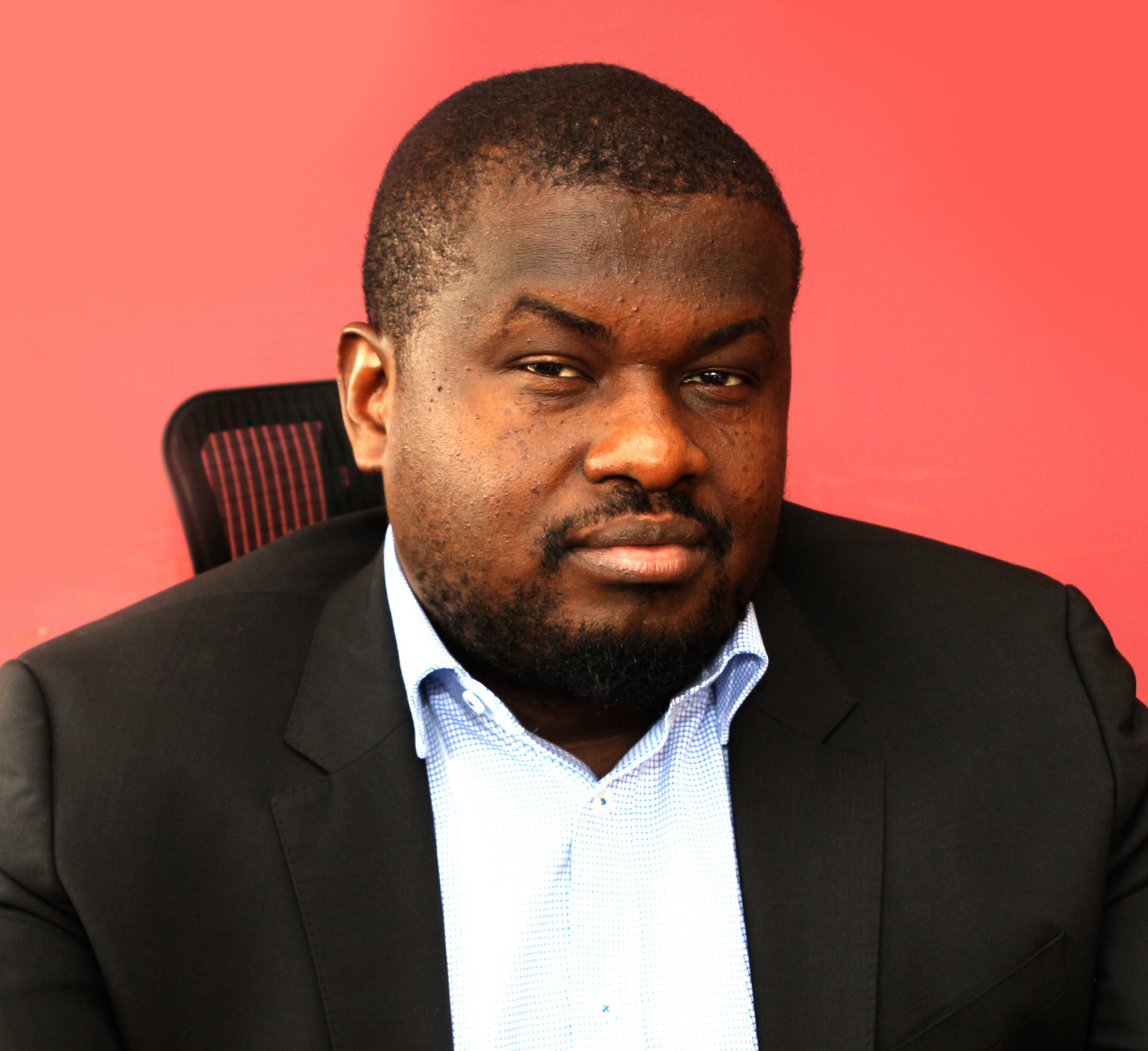 CEO of Terragon, Mr. Elo Umeh has explained the critical role, ownership of Customers First-Party data plays to Brands, and the exponential value they add in Online Advertising.
Umeh who explained this during a chat with our correspondent in his office stated that:
"First Party Customer data is the most valuable data businesses own and is the starting point for any form of customer engagement. Now more than ever, the need for businesses to own and manage first-party data could be the difference between staying in business or going under."
"Customer behaviour is dynamic and ever-changing as well as the landscape within which they operate (for instance the impact of COVID-19). The first step towards understanding and responding to customer needs is through data – to prevent churn and increase lifetime value."
First-party data refers to information Brands collects directly from their customers or audiences, from various touchpoints such as Customer Relationship Management (CRM) software, actions or interests demonstrated across websites or apps, customer feedback, completed customer surveys, forms, etc. First-party data is usually consented to and so privacy concerns surrounding it is minimal.
Speaking on how some forward-thinking Brands are taking advantage of first-party data, the Chief Executive Officer of Terragon said, "Our Customer Data Platform (CDP) was used by a top global FMCG Brand in Nigeria to surpass their target of building a verified database of their customers with 1 million first-party data. Owing to the success of the previous target, the brand is currently in discussion with us to grow that database to 4 million this year."
He added, "A number of Top Tier banks have also been using our CDP to enrich their first-party database for various levels of customer engagement including cross-selling and upselling their products and they have reported an improvement in returns on their Ad spend."
Over the years customer journey has become a multi-platform and multi-device, such that their footprint goes across various touchpoints including desktops, mobile phones, TVs, apps, watches and lots more – thereby creating the need for Advertisers to have a unified view of each customer. With the help of a number of tracking methods – including the use of third-party cookies, advertisers have been able to collect data and follow customer journeys and tailor ads to suit their preference and interests. However, with customers' increased attention to data privacy, stricter regulations to enforce compliance and phasing out third-party cookies especially by Google Chrome which tracks over 60% of internet users, the ability to track customers and serve personalized Ads this same way is significantly threatened.
While a few solutions are being developed to solve this, the importance of First-Party Data remains a common consensus; giving rise to the importance and need for a software to aggregate and manage data in a privacy-compliant manner – a Customer Data Platform (CDP), Umeh said.
A CDP is designed to pull data from multiple sources and touchpoints and create a 360-degree view of each customer. This allows for personalised and contextual advertising. For instance, to market a specific brand of beer to male customers in the East during a premier league football match, as against a female in the North; or promote travel insurance to a bank customer who just made a payment for a flight ticket.
This sort of segmentation and personalised marketing capability is made possible on the Terragon CDP. Uniquely equipped with over 108 million profiles to enable enrichment of first-party data using strict data privacy compliance methods, advertisers are able to create audience buckets based on various criteria including demography, location, behaviour and interest; and target them via available multi-channel options – offline (mobile) and online (web).
Speaking on the uniqueness of the Terragon CDP, Umeh said:
"No one knows Africans like we do. We are the only Africa-founded Customer Data Platform (CDP) Company in the market today and the only Africa-founded CDP partner for the Facebook Conversions API. Our unique Telco integrations give us access to over 108 million consumer profiles, driving our enhanced market relevance and reach by offering seamless offline (mobile) and online (web) channel access and continuous data ingestion. With these very strong Unique Selling Propositions, some of the largest digital platforms from Google, Facebook, Telcos such as MTN, and several others have given a nod to our platform"
The Terragon CDP utilises Artificial Intelligence (AI) and well modelled Machine Learning (ML) to allow Advertisers use First-Party Data as a base for creating lookalike audiences that mirror their best customers, thereby expanding their reach (beyond their existing customers) and giving a higher chance of conversion.
On Online Advertisement in the post-cookie era, the CEO said, "Some of the seismic shifts happening within the digital world are being influenced by the phasing out of cookies. The software string called cookies has had a significant role to play in the growth of the digital advertising industry to a $300bn market. Cookies enable seamless attribution and measurement, which is at the core of digital. Without cookies, brands will be unable to retarget, segment, track and deliver personalized ads; and will have to rely on software platforms like the Terragon CDP to manage first-party data in facilitating the measurement and attribution process."
The Words Of ANFASSC President, Prince Abayomi Ogunjimi On Sports Minister, Sunday Dare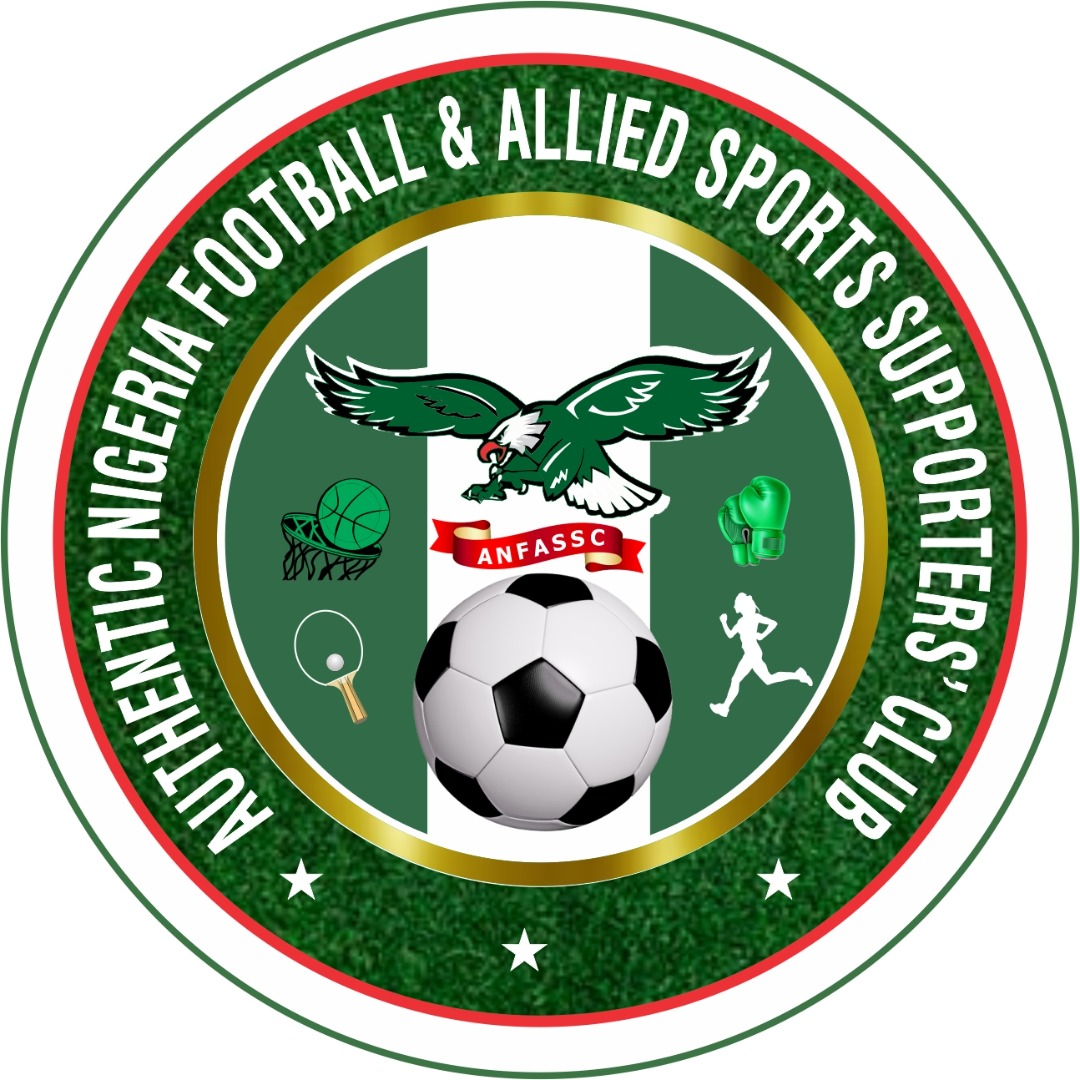 The President of Authentic Nigeria Football And Allied Sports Supporters Club, ANFASSC, Prince Abayomi Ogunjimi has hailed Sports minister, Sunday Dare and congratulated him on the success of the 20th National Sports Festival which recently came to a climax in Edo State.
Prince Ogunjimi noted that the minister showed class and quality by ensuring that the multi sports event will go ahead despite the situation of the world at a time that the Covid-19 pandemic is still at its place.
Twice, the Sports festival was postponed, but it was achieved at the end of the day with team Delta defending the crown they won in 2018.
The ANFASSC President said " I specially congratulate the Minister for this feat, the festival could have been cancelled but he showed that the athletes and officials whose futures are attached to the event are major priority".
"Unfortunately we at ANFASSC could not be there, but then, the success alone is enough to celebrate the sports custodian and I believe the next edition will be bigger and better".
Delta State have been given the rights for the 2022 edition where they would want to make it a hat trick of wins
Shoprite to sell Nigerian business to Persianas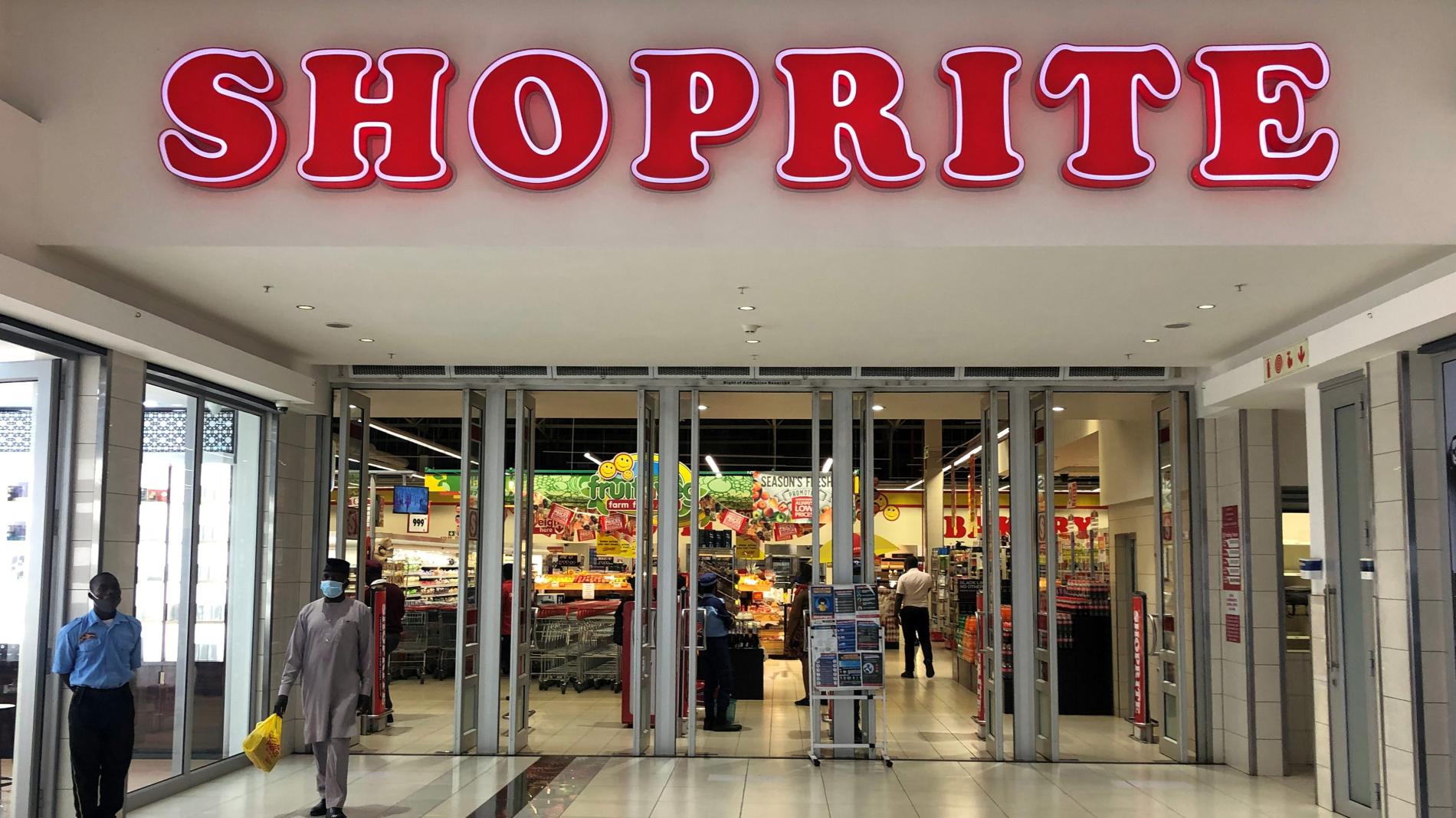 One of Nigeria's biggest retail store, Shoprite is planning to sell its Nigerian Business to Persianas Group Nigeria, according to reports. The company in August last year classified its Nigerian business as a discontinued operation; after it was approached by potential investors willing to take over its Nigerian operations.
Reuters quoted a source who said the store was waiting for regulatory approval; to sell the business to a Nigerian real estate investment company, Persianas.
It claimed three bank sources confirmed the sale to Persianas Retail which operates autonomously from Persianas Group.
Shoprite owned by South African billionaire Mr. Christo Wiese as well as over 2,300 stores across Africa had decried that in 2018; revenue from other countries with the exemption of Nigeria only accounted for 11.6 per cent of sales; while South African operations contributed 78 per cent of overall sales.
By the second half of 2020, Shoprite said it lost 8.1 per cent of its sales to the September xenophobic reprisal attacks on South African owned firms in Nigeria in 2019.
Prior to the announcement of its planned divestment, the retail supermarket had operated in the country for 15 years.
FIRSTBANK HOSTS WEBINAR TO SENSITISE INDIVIDUALS AND BUSINESSES ON STAYING PROTECTED IN THE INFORMATION AGE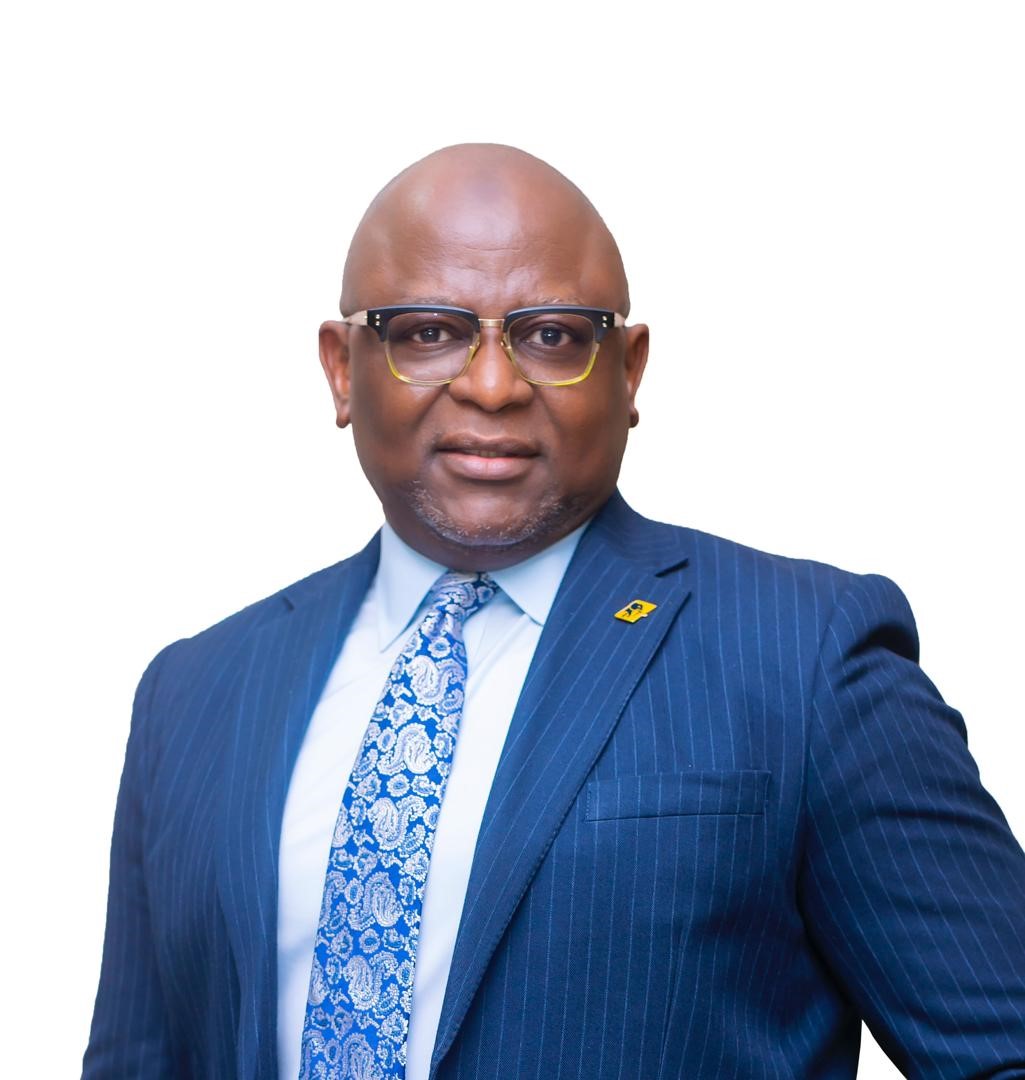 First Bank of Nigeria Limited, Nigeria's leading financial inclusion services provider has announced a webinar to sensitise individuals and businesses with useful information on being protected in today's digital age. 
The virtual event is scheduled to hold by noon on Friday, 16 April 2021 with "Staying Protected Amidst the Pandemic Chaos" being the topic to be discussed at the event. Registration is ongoing for the event via the link https://firstbanknigeria.zoom.us/webinar/register/WN_PUnqA7enTMG8o0OfOaWxlg 
Today's world, largely referred to as the digital age has been influenced by information technology which has optimised the way we carry out our individual and business activities. 
However, the current age has been marred by illicit activities like identity theft, internet fraud amongst many others which poses a risk to the safety of individuals and businesses. Attending the webinar will have participants knowledgeably equipped with vital information that will ensure they make informed decisions, thereby promoting their safety whilst staying protected against possible risks and malicious attacks.
Tope Aladenusi, Chief Strategy Officer & Cyber Risk Services Leader, Deloitte West Africa; Confidence Staveley, Cyber Security Evangelist/ Founder, Cybersafe Foundation and Harrison Nnaji, Chief Information Security Officer, FirstBank will lead the discussion at the event.
Speaking on the planned Webinar, Dr. Adesola Adeduntan, CEO of FirstBank Group noted that "the world as a global village is associated with not just benefits but also risks of cyberattack and for individuals, businesses and governments to make the best out of the digital and online opportunities, they need to be deliberate in protecting themselves against cybersecurity threats".
He further noted that, "in today's digital age, which the pandemic has accelerated the embrace, cyberattacks are occurring at an alarming rate across the world. As such, no individual, business or government entity with digital and online presence is immune to cyberattacks; and the financial, physical and legal implications of an attack can be significantly upsetting.''
In concluding, he enjoined everyone to participate in the forthcoming webinar as it is a viable opportunity to stay informed whilst being abreast with current trends that are pivotal to promoting safety in today's world that is driven by information technology".