Bombing of 3rd Mainland Bridge, Bonga Field & More: New Militant Group 'Asawana Deadly Force' Emerges
President Muhammadu Buhari's recent efforts to bring peace to the crisis ravaged by militants in the Niger Delta may witness yet another hindrance as a new militant group emerges.
Another new militant group, 'Asawana Deadly Force of Niger Delta' (ADFND), have emerged yesterday in the oil rich Niger Delta region, threatening to cripple the oil industry across the nine Niger Delta states unless the President Muhammadu Buhari-led Federal Government grants them, "Niger Delta Republic in the next couple of days."
In a statement by its leader, Commander Olomubini Kakarakokoro, a.k.a No Mercy, the group said that:
"Except our demand for Niger Delta Republic is granted, without further notice to the Federal Government, we shall proceed to bomb Bonga field flow station, Asaba- Onistha Bridge, Third Mainland Bridge and other major bridges in the Southern part of the country, just for a start.
"The Federal Government should as a matter of urgency, withdraw all the military check points from the riverside areas of the Niger Delta, else we shall proceed to match against any baby military formation in the region without further notice.
"We are most dreaded, deadly and dangerous group in Niger Delta. Our team is comprised of specialists in different fields of war, and is poised to win the struggle for a Niger Delta State. Our struggle is not for monetary benefit or the so-called monthly N65,000 amnesty stipend. It is for the liberation and the development of the Niger Delta region.
"We therefore, warn every other group or persons as regards the fake dialogue process embarked upon by the Federal Government to know that they are not doing that for us. We are taking over from our brothers, the Niger Delta Avengers.
"As we speak all preparations and plans are on ground to strike and bring down the crude oil production to 0%, irrespective of the of the military presence in the region. The Federal Government will hear from us."
MY OPINION
If this group succeeds in executing any of their plans on the soil of Nigeria then we may have no other choice than to push for the resignation of that senile octogenarian clueless and certificateless Buhari. He is not just failing Nigeria, he has completely failed Nigerians. He came to power just to witch hunt people that offended him in the past. He has made Dansuki the greatest criminal in the world because Dansuki was among those that orchestrated is arrested in the past.
Buhari is busy chasing his personal enemies while the country is sinking. That unholy political matrimony that gave birth to APC is a fundamental mistake. E nor go better for Tinubu for making Buhari president. That man is better of as a Fulani cattle rearer.
Buhari has not been able to solve any problem he inherited from previous administrations. But rather, his unfortunate tenure has created more problems for us.
Dr. Goodluck Jonathan was able to flush out Boko haram from all their hitherto captured areas in Nigeria before the general election but today they have recaptured some of these areas again. APC government under Buhari keeps winning the war against terrorism on the pages of news papers. Lie lie Muhammad is the greatest lier in the universe.
Well over two million Nigerians have lost their jobs in different banks and companies. Multinational companies and investors are running from Nigeria on a daily basis courtesy of the obsolete cum archaic economic policies of Buhari that is obnoxiously garnished with illiteracy in an unprecedented crescendo.
This Buhari of a man has no other plan for Nigerian other than northernizing and Islamizing the nation. He has indirectly empowered his kinsmen from the Fulani extraction to go and be killing innocent Nigerians unopposed. We never knew that these simple looking duns hopping around with their cattle could be this dangerous not until their elder brother became president. He even went ahead to instruct soldiers not touch any Fulani man killing people simply because they are is brothers.
Today, Nigeria's defense is controlled by one region and religion.
Air Force- North- Muslim
IG of Police- North-Muslim
DG of DSS- North- Muslim
Chief of Army Staff- North- Muslim
NSA- North.Muslim
Immigrations- North- Muslim
Civil defense- North- Muslim
Defense Minister- North.- Muslim
Prison- North Muslim
Custom- North Muslim.
Yet this Buhari of a man is telling me that he is the president of Federal Republic of Nigeria? No no, he is the president of the northern Nigeria. Some of us are not surprised, he said on BBC news that he won't rule the country equally. He said he will attend to issues based on the outcome of his election. Meaning regions that didn't vote for him wont get anything in his government. And he expect us to fold our hands and keep quiet in the south. No no no, we own the oil, and we are more educated and enlightened.
Hunger, poverty, starvation, destruction, incarceration of personal enemies etc are the features of Buhari government.
If the PDP are so busy with internal politics and refuse to play opposition, indefatigable cum dogged comrades like us will take it upon ourselves to speak the truth to power because the power of the people is greater than those in power.
Comr (Tutor) Iso Godfrey Iso
A public affairs analyst cum human right crusader writes from Onitsha.
FCTA uncovers illegal oil refining warehouse in Abuja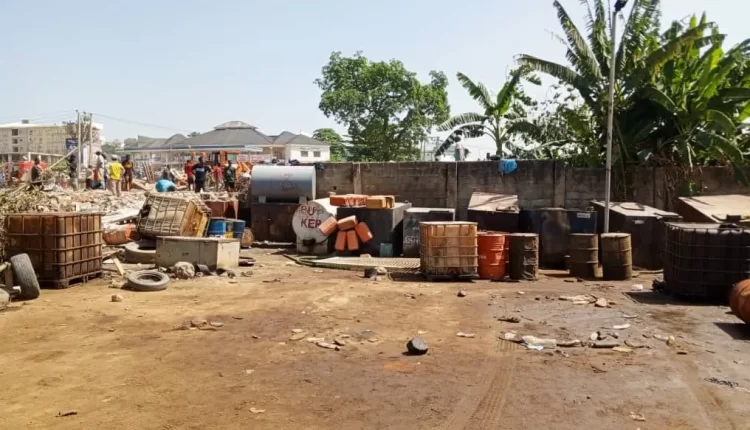 In continuation of the city cleaning exercise, Authorities of the Federal Capital Territory Administration (FCTA) with operatives of security personnel have uncovered an illegal oil refining warehouse in Mabushi, opposite Mobile filling station on Ahmadu Bello way in Abuja.
The Director, Department of Development Control, FCTA, Mukhtar Galadima after the operation on Thursday, said the illegal refining site was discovered during the continuation of the city cleaning exercise.
According to him, about three to four plot of lands designated for commercial purposes have been converted to an area where oil and diesel are being adulterated and circulated to other parts of the city.
Galadima explained that the city sanitation task force will look into the provision of the law and make necessary recommendations to the FCT Administration for further actions on the plots used for the activity.
He said there was no arrest but the items used in carrying out the illegal refining have been impounded.
Galadima said, "During the continuation of our city sanitation exercise in Mabushi opposite Mobile filling station on Ahmadu way, we discovered an illegal refining site where oil and diesel are being adulterated, we have done the needful by moving the items to Nigerian Security and Civil Defence Corps.
"From what we have seen so far, about three or four pilot of lands designated for commercial purposes have been converted to unapproved activities, which we believe the owners are fully aware, there will be consequences.
"We are going to look at the provision of the law and make necessary recommendations to the FCT Administration"
He said the administration will continue to go tough on activities being carried out without government approval,  especially revocation of the titles.
Collaborating, Head, operations FCT Directorate of Road Traffic Service (DRTS), Deborah Osho said the city management team during the exercise also discovered that most of the areas in the Nation's capital have been converted to illegal car mart and motor parks.
She disclosed that fifteen vehicles have so far been impounded since the operation commenced about two days.
Central Bank To Freeze Accounts Without BVN, NIN From April 2024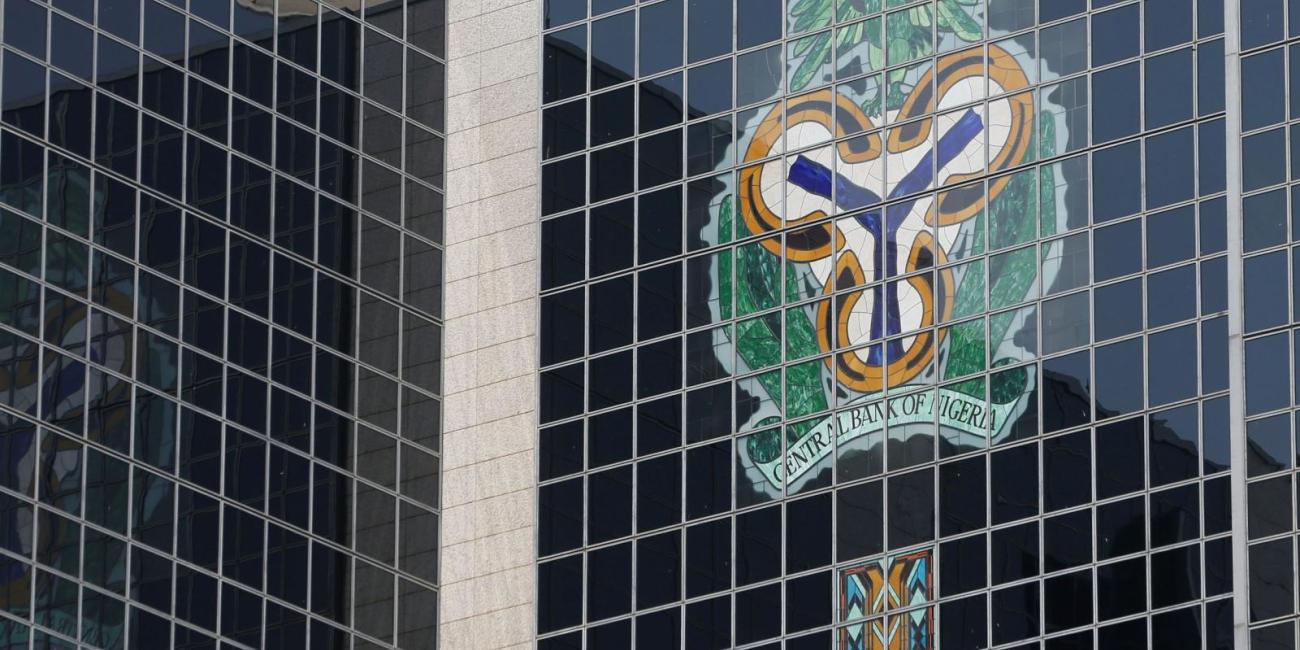 The Central Bank of Nigeria (CBN) said on Friday that it will freeze accounts without a Bank Verification Number (BVN) or National Identification Number (NIN) from April 2024.
This is according to a Friday circular by the apex bank which said a BVN or NIN verification will be "conducted shortly".
It also said all BVN or NIN attached to accounts/wallets must be electronically revalidated by January 31, 2024, according to the circular by the CBN Director of Payments System Management Department Chibuzo Efobi, and the Director of Financial Policy and Regulation Department Haruna Mustapha.
More details later….
Adebayo Alli: Guinness Nigeria gets new Managing Director, Its first Nigerian CEO since 2015 …..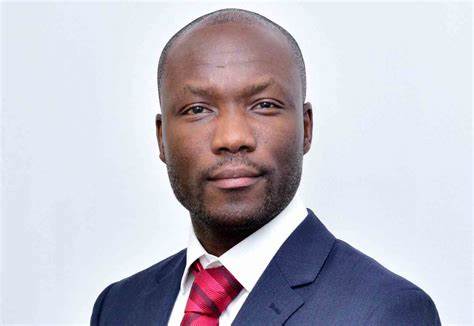 Guinness Nigeria has announced the appointment of Mr Adebayo Alli as its new Managing Director, its first Nigerian MD since 2015.
The appointment comes after John Musunga, the now erstwhile MD of Guinness Nigeria moved to become Diageo Africa's Managing Director for Southern, West, and Central Africa.
The announcement was given after the company's board meeting held on Monday, November 27, 2023.
According to the corporate filing on NGX's website signed by the Company Secretary, Abidemi Ademola, Adebayo Alli would resume his new role within the company on January 1, 2024.
Profile of Adebayo Alli …..
Adebayo Alli, a mechanical engineer by training, holds a B.Sc. in Mechanical Engineering from the University of Ibadan and an MSc in Advanced Process Engineering from Loughborough University, UK.
He joined Diageo, owner of Guinness Nigeria in 2005 as a Packaging Operations Support Manager. Since then, he has gone on to work as project lead for a business transformation project in Meta Abo Brewery Limited, Ethiopia, another of Diageo Africa's businesses. In 2014, he became a plant manager at the Meta Abo Brewery, and in 2015, Supply Chain Director.
Upon his return to Nigeria in 2017, he assumed the role of Operations Director at Guinness Nigeria before shifting his focus towards general management, venturing into multiple senior commercial sales positions within Guinness Nigeria PLC.
His trajectory saw a brief tenure between 2019 and 2020 as the Director for IPS, Reserve & Modern Trade. Subsequently, in 2020, Bayo ascended to the role of Commercial Director at Guinness Nigeria.
What you should know….
Guinness Nigeria's last Nigerian MD was Seni Adetu who served between 2012 and 2015. Since him, John O'Kefee an Irish man became the MD, followed by Peter Ndegwa, a Kenyan, Baker Magunda, another Kenyan, then John Musunga, also another Kenyan.
Guinness Nigeria Plc is majorly owned by Diageo Plc with a 58% stake. In the past, Diageo's only footprint in Nigeria was through Guinness Nigeria and the Managing Director of Guinness Nigeria also doubled as the head of the Diageo brand in the country.
However, after Diageo announced a discontinuation of its import deal with Guinness Nigeria, which meant Guinness Nigeria would no longer import Johnnie Walker and Baileys into Nigeria, it was also announced that Diageo was creating a new "wholly owned spirits-focused business" to manage the importation and distribution of those premium spirits brand in West and Central Africa. Presumably, John Musunga is resuming to head this new business.