The Black & White Ball raises Richter scale of pleasure heavenwards…
PLEASE, follow me –to where pleasure has made home, to a rollicking shindig with all the elements of bliss in abundance.
Hosted for the good, the great, the gorgeous and the glamorous, we are at the magical marquee, the gem of New Lagos, decorated with opulence only royalty can conjure.
And take your seat, at the well-laden table, with chargers and cutlery, glasses for water, wine and champagne.
Relax!  You are at The Black & White Ball, Season 5. Enjoy the high-octane 7-star ceremony which colours the social calendar crimson and cheerful.
With guests dressed to the nines, everywhere is star-studded, with A-listers of movies and music, television and comedy, upright politicians and serious professionals rubbing shoulders with committed entrepreneurs.
Elegance and elan are pervasive.  With all in very formal attires, in monochrome ensembles, the atmosphere is heavenly.
From the welcome reception at a smaller marquee, cooled and well put together, you see a lot of familiar faces, chat and backslap.  The canapés, small chops and cocktail are painstakingly choreographed.
And in the big marquee, breathlessness at an uncommon beauty is common place.
The music, from the king with obedient compatriots, DJ Jimmy Jatt, is appropriate.  You settle in well.
And as soon as the programme kicks off, dramatic twists and turns and exciting scenarios reel before your eyes.
From awards to fashion, dance to comedy and more music, it is a day sophistication romances soigné.
For six hours, the extravaganza provided enjoyment of the best kind.
As the day draws to a close this beautiful Sunday, you don't want the ceremony to end. But you have to.  Tomorrow is Monday, and many more balls will come your way.
These pictures are familiar to our guests, those who have enjoyed our ball, groove and gig. At this 2014 edition of The Black & White Ball incorporating the Elegance and Style Awards and parading the spectacular fashion show, we have raised the enjoyment scale far higher.
AROUND THE CORNER AFTER EASTER
Whatever is important should be well plotted and executed. Monitored with undivided attention and implemented with precision. That's what we have always done, and we can't depart from our ways.
So, for this fifth edition of The Black & White Ball, we have given ourselves enough time to stage a show you will be glad to grace.
And many days after Easter, the ceremony will be hosted in Lagos.  Ladies and gentlemen, those we are honoured and humbled having on our guest list, begin preparing for the ball like no other.
It is about you, and we want you at your best.
NEW LAGOS HOSTS GLAMORATI AND GLAMOZONS
We are back with The Black & White Ball in New Lagos, the better and posher part of town with well-laid out roads and more majestic structures.
We are back to where the magic wands of the governor of the good people of Lagos have created a mini city fit for discerning minds.  Babatunde Raji Fashola (SAN) has millions of admirers on account of his strides in many areas of development.  And when it comes to New Lagos, critics have been silenced for good.
So, we are here once again at the gem of this posher part of town, at a marquee which can host our guests and treat them to a 7-star enjoyment.
This time, we are using two marquees –a small one for the welcome reception and the expansive one for the show proper.
ENJOY OUR ROYAL TREATMENT
We never fib or exaggerate and paint ludicrous scenarios.  We always deliver on our promises.  And when it comes to events, we lead on many fronts by hundreds of kilometers.
Our primary objective at this ball like no other is to replicate royal treatment, and lavish our guests with attention and pamper them to bliss with all the goodies kings and queens will applaud.
From the venue and decoration to welcome reception, food and drinks, entertainment content and more, we go the extra mile.
Apart from doing our brand a world of good, and providing platforms for other organizations, the assemblage of stars dressed in monochrome takes our breath away.  And we enjoy hosting these shindigs!
That is why we never cut corners or dash hurriedly.
THERE'S ALWAYS ROOM FOR DECENT NEW COMERS
There are always many new comers in any town.  And since Lagos is the hub of commerce, big business and entertainment, it must accommodate new faces.  And at this year's Black & White Ball, we acknowledge those who ordinarily are in the glamour and chic set when they were at their previous bases.
So, celebutantes and new comers, welcome to Lagos.  You can partake in the most elegant ball in this side of the Sahara.
Tickets are available –just watch this space.
ONLY MONOCHROME DUDS
The dress and colour codes for The Black & White Ball?  Very formal attires in black and white.  So simple and straight forward.
Why? Because it is a ball.  And balls demand the most formal gears.
Gentlemen are to adorn tuxedo, white shirt, black tie, cummerbund or waist coat, trousers hitched with suspenders, black socks and gleaming black shoes.
Or formal traditional regalia reserved for high ceremonies.
Ladies should choose long or short dresses (below the knee), high heeled shoes.
Or body caressing skirt and blouse, George wrapper and top or iro and buba.
INVITES ARE READY
The elegant and simple invitation cards have left our designers' table.  But we are fine-tuning a few details before we go to press.
Soon, the invites which reminds you of what Queen of England, Her Royal Majesty Elizabeth II would have sent, will land on your doorsteps.
But if you are on our guest list, be rest assured that yours will soon be delivered –and begin preparations.
Decide on your duds and your company (your companion, if you are not married or in a serious relationship).
STAND BY US
Remember Hillary Rodham Clinton's book, It Takes a Village…Yes, it takes a village to raise a child to raise a child!
Yes, it takes legions of people to accomplish anything worthwhile.  And here at ENCOMIUM, the magazine and events company, we are well aware of our limitations.  We know we need a lot of support –and we are grateful that we can count on many people and organizations.
For this ball, we need pillars and supporters, sponsors and partners.  There are legions of benefits and goodwill on this platform.
Want to be by our side?  Kindly call or text 08055002034 or send a mail to olakunlebakare@gmail.com.
BRANDED TABLES PLANTED IN THE HUB
On offer are branded tables of ten guests planted in the hub of the shindig.
The tables with many benefits can be picked by organizations or individuals.
Three months after marriage crash, Bolanle Ninalowo steps out with actress Damilola Adegbite (VIDEO)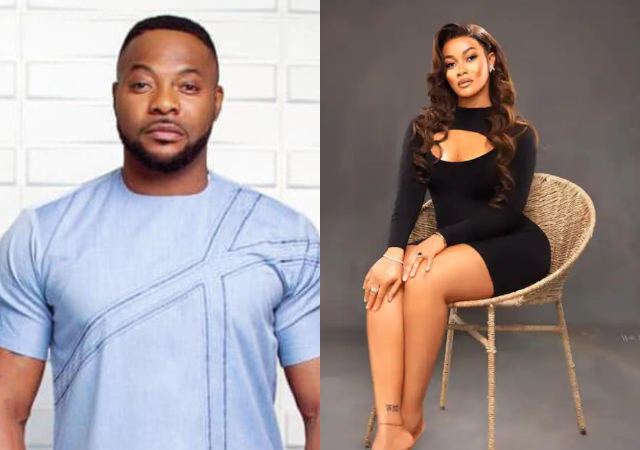 Three months after announcing the end of his marriage to wife, Bunmi, actor Bolanale Ninalowo, has stepped out with actress Damilola Adegbite.
There were speculations weeks back that the pair were an item.
In an Instagram post on Wednesday, the actor confirmed the speculation by sharing a video of himself with Adegbite with the caption, "That hateful energy – too pricy! Love dont cost a thang #LovePeaceAndLightOnly. Maka 🦍 #BOLDAMEE ♥️."
Adegbite was married to Ghanaian actor, Chris Attoh. The marriage, which produced a son, Brian, crashed in 2017.
https://www.instagram.com/reel/C0g42gVMFy_/?utm_source=ig_embed&ig_rid=2388f3cc-451b-488a-a754-5b8a50f9d8d7
Sinatra's Place, others to host maiden Computer Village Awards December 10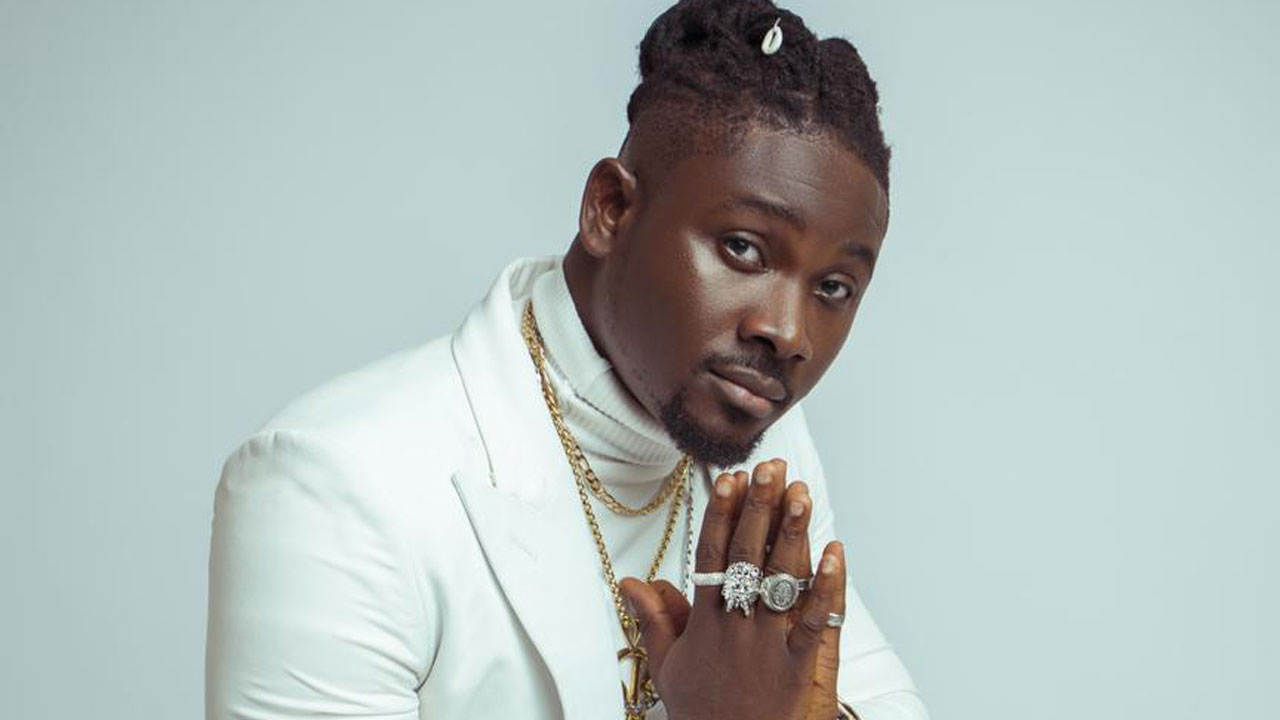 Sinatra's Place, a lifestyle and entertainment hub, is set to host the maiden edition of Computer Village Awards (CVA) on Sunday, December 10.
The award was conceived by the management of S&G Concept and MetroNews Nigeria, as a reward system for players in the popular Lagos Computer Village, located in Ikeja, Lagos. The event is billed to become an annual event.
According to the Publisher of Metronews, Otunba Femi Davies, "CVA is an idea that was conceived to recognize individuals and organisations who have distinguished themselves in the industry during the year in review."
"In reality, Lagos Computer Village is the gadget and tech hub of Nigeria. An award like this has been a long time coming. It is highly needed to encourage growth and stimulate healthy competition."
While speaking on the categories available, Davies revealed that for the first edition, there are 24 award categories. "This inaugural award is designed to honour 24 different individuals and businesses operating in different spheres of the market," he explained.
On the awards model, he explained that the selection process involves a jury, and to maintain the integrity of the jury, it is made up of eminent journalists, bankers, customers, and other stakeholders within the industry.
The awards, according to the organisers, will also cover social accomplishments alongside tech and financial achievements.
On the bandstand is Nigerian multiple award-winning cross-over music star, SB, who's ready to serenade his fans with original Afrocentric musical performance.
Partners on the initiative, aside from MetroNews and Abinibi Events Cottage, include Society Reporters, Sinatra's Place, Coca-Cola, Henessey, House 9 Hotels, Avid Waters, among other corporate sponsors.
Just In: ICPC, police clears D'banj of N-Power fraud, rape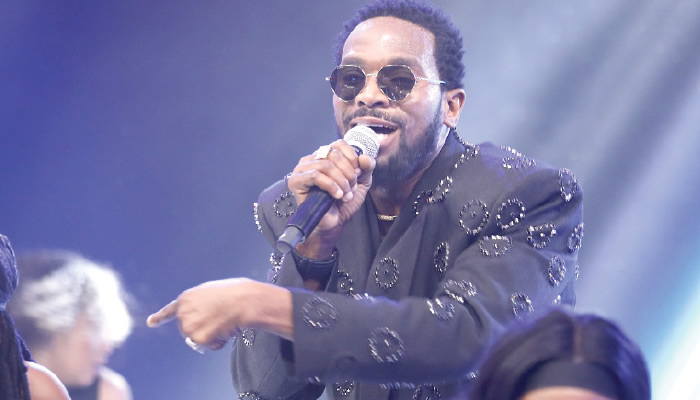 Popular singer, Dapo Oyebanjo, aka D'banj, has been cleared of rape and N-power fraud allegations by the Nigeria Police Force and the Independent Corrupt Practices and Other Related Offences Commission, respectively.
In separate documents exclusively obtained by our correspondent on Friday, the police and the anti-graft agency gave the singer a clean slate in separate clearance reports upon completion of investigations with incontrovertible outcomes on the innocence of the singer.
In an affidavit deposed by Toheeb Lawal of Abuja-based law firm, Law Corridor, before District Court of Abuja, wherein the reports of the NPF investigation, and clearance from the ICPC were exhibited and marked exhibits A and B, the legal practitioner averred that the police and the ICPC cleared the singer of rape and fraud allegations.
Society Reporters reports that in 2020, the singer was accused of rape and the Inspector General of Police ordered an investigation into the allegation.
In a report dated November 14, 2023 with case number CR:3000/X/FHQ/ABJ/SEB/T.1/VOL 18/284, and signed by ACP YY Abubakar of the Special Enquiry Bureau at the Force Criminal Investigations Department at the Force Headquarters in Abuja, the police said the matter was investigated but there was no evidence to substantiate the claim.
The report read in part, "The allegation was investigated.
The complainant, witnesses and suspects made their statement. Investigation was extended to the Glee Hotel Lagos, where the staff on duty on the date of the alleged incident, made their statement.
"The management and staff of the Glee Hotel averred that the first suspect was not seen in the hotel on the date of the alleged incident, neither was he given a spare key to gain access to any room in the hotel, where the complainant lodged, and they have only one key to each room, which completely debunked the allegation of the complainant. The management of the hotel also held that it had no record to show that complainant checked into the hotel as a guest on the alleged date and she did not at any time, raise alarm, complain or report any indecent, assault or rape.
"There is no medical report on the victim to ascertain that she was raped. 4There is no adduced facts and corroborative evidence to substantiate the allegation of rape against the suspect. Prima-facie offences of Indecent Assault, Rape and Intimidation is not made out.
"However, the complainant, through her counsel, Ojoge, Omileye & Partners, submitted a later dated 17th July, 2020, to the DIG Force CID, to voluntarily withdraw the petition and discontinue the investigation."
Also, sometimes late 2022, the ICPC accused D'banj of diversion funds associated with the N-Power Programme of the Federal Government.
However, after its investigation, the ICPC said that D'banj was not guilty of any fraud allegation. In a response to an inquiry, the commission cleared D'banj of any infraction on the matter.
The clarification was dated November 29, 2023 with document number ICPC/OPS/SDD/SPT.LG/31/23.
"The commission investigated issues of fraud in the administration of the N-POWER Scheme where Mr Daniel Oladapo Oyebanjo's name came up. However, there was no prima-facie case of fraud against him.
"Kindly be advised that Mr Daniel Oladapo Oyebanjo is not under investigation with the Commission for any fraud-related offence," the ICPC clearance partly read.
D'banj's lawyer, in his deposition filed before the Chief District Court of the Federal Capital Territory at Wuse Zone 2, Abuja, also averred that the singer was never a government official and never had any access to government funds and that the N-power campaign he supported was free and was never paid a penny by anyone or the government.