THE BERTH OF AMAZING AMAZON INITIATIVE
Women in their throngs came out on the 6th of March 2016 to receive the best Mother's day gift any woman could get! It was the launch of the first real action oriented Support Group for women in Nigeria; the AMAZING AMAZON INITIATIVE which held at Berkeley Hotel, GRA, Ikeja.
AdenikeOgunlesi, the owner of Ruff n Tumble who also happens to be the Chairperson of the Board of Trustee, chaired the occasion. Also in attendance was Laila St Matthew Daniels, a No Domestic Violence and Abuse advocate and EmekaOparah, the Vice President Corporate Communications Airtel Nigeria who are also members of the Board. The special guests who graced the occasion includes some of Nollywood's finest, Caroline Danjuma, and Adunni Ade who spoke to the women about their personal experiences and life's lessons that left an indelible impression on them. Mrs. Toyin Collins, Pastor EdebiOtefe amongst others shared valued thoughts too.
The Visioneer and Founder of the initiative Mercy Makinde spoke extensively on her life's journey from when she was given out in early marriage from the tender age of 18 years to a man older than her father till when she decided to take her destiny in her hands by walking away from the abusive marriage that lasted 11years of her early life.
She purported that it took her that long to leave and run for her dear life because of the lack of a support system in our society for women in troubled marriages. Rather than support, the society generally turns around to stigmatize and labels the victim even when there is clear evidence that the woman's life is at stake!
She emphasized the need for women to come together to form a strong bond and create a platform for them to get support, coaching, mentoring, business and networking opportunities. Hence, the birth of AMAZING AMAZON initiative, which is a real ACTION oriented Women Support Group.
Mercy added that even though in our culture women rarely get to "hang out" or "seal deals over drinks" like the men folk, they however still need gatherings where they come together to celebrate, nurture, get mentored, get trainings, encouragement, console one another, network, learn and grow their business. She emphasized that women need, intimacy support and consolation, particularly during difficult times especially now that face-to-face interactions within our communities are becoming rare.
"We sometimes get support from family and friends, but sometimes they cannot easily understand what it's like to be in our situation because they haven't really walked in our shoes. But being in a group with people who have been in your same situation can help fill the void as they may be able to provide the needed succor and share proven and practical steps they once used in dealing with the situation. Whether a woman is dealing with illness, emotional problems, marital issues, parenting issues, life transitions, or a temporary situational crisis, we would come together with people in the same situation to offer each other support and encouragement''…she said.
Amazing Amazon Initiative will provide a places where women can share personal stories, express emotions and be heard in an atmosphere of acceptance, understanding, and encouragement. Participants will get helpful information from Resources persons and Facilitators who are experts in their different fields of endeavor. By helping others, people in this support group will strengthen and empower themselves as these support from group members will enables personal growth and change in a way that individual therapy cannot achieve.
Beyond the usual sermons of a seminar and coaching sessions, the initiative will take practical steps to alleviate whatever travails a woman is going through. The group will be the "WHO" and "WHERE" that every woman should run to in her times of need and this network is open to women of all walks of life everywhere in Nigeria. After the Lagos launch, the next stop now is Abuja to be followed by Port Harcourt as women from these locations are already registering to become a part of the initiative.
In demonstration of their claim to support and not just talk, a lady in the attendance yesterday who owned up to currently being a victim of domestic violence was immediately given free legal services from a lawyer in the network from the Federal Ministry of Justice. Her case was immediately taken up and she will get whatever help and support she requires of the group. Others had employment issues, which the group had taken up to assist.
UBA Foundation also in solidarity and support of the initiative donated a hundred branded school bags to the group. These would be given out to the less privileged kids through their mothers.
The Chairman, Board of Trustees MrsAdenikeOgunlesi spoke at length on how the women can still live a fulfilled and happy life even though it is difficult if not almost impossible to achieve a perfect balance in life. She did using a graphic illustration of life's circle and the women excitedly joined in on the "wheel of life" exercise. She ended her session by emphasizing how important it is for women to join the network and she encouraged them all to sign up and join the forum as a lot awaits them.
Other speakers also shared some very valuable life lessons with the women who were yearning to hear more at the end of the programme. The event, which was proudly supported by Airtel Nigeria and Guardian Nigeria, left the women with a renewed vigor and hope.
To learn more and become a part of this great initiative, all you simply do is click on this link www.theamazingamazon.org
More Troubles For Dangote Cement As Kogi Govt Demands 10 Per Cent Share, Orders Immediate Seal Off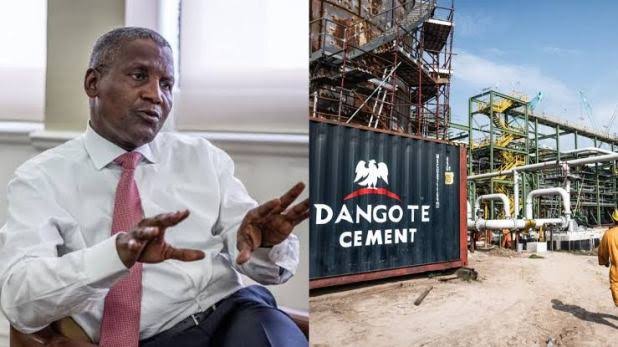 However, Dangote Cement is facing allegations of sharp practice from Kogi State government, Kogi Assembly as well as Akwa Ibom State.Already, the Kogi State House of Assembly has ordered stoppage to the activities of the company in two Local Governments in the State while investigations continue.

To make the claim possible, Kogi State House of Assembly ordered the management of Dangote Cement company to provide all necessary documents that have to do with the transfer of Obajana Cement Company owned by Kogi state government to Dangote Cement Company.

The House also directed that the documents signed at the establishment of the Company and relevant receipts of dues it claimed to have paid to Kogi State Government available at the next adjourned sitting date.

The speaker of Kogi State House of Assembly, Matthew Kolawole, gave the order after interim reports of the ongoing investigative hearing on Internally Generated Revenue (IGR) which was submitted by the ad hoc committee led by Hon. Isah Tenimu Umar, Member Representing Lokoja I Constituency and deliberated upon at the plenary on Wednesday.

Kolawole said this has become important in view of the claims and counterclaims between the Chairman of Kogi State Internally Generated Revenue Service (KGIRS) and representatives of Dangote Cement as the acting chairman of KGIRS, Salisu Enehe had earlier accused Dangote Cement Plc Obajana of forging its tax receipt during the investigative hearing by the State House of Assembly.

According to the State Revenue Boss, most of the figures the company claimed to have paid are totally incorrect, urging the company to check its record.

He added that despite the billions of Naira that company is making from the state monthly, it has failed to pay taxes that are due to the state and Lokoja Local Government Area.

Nigerians Getting ₦1,593,247 Per Week From ₦99,000 Investment in Amazon
Nigerians Getting ₦1,593,247 Per Week From ₦99,000.

In another development, Following the unrestrained environmental degradation in Ankpa and Olamaboro local government areas, Kogi state House of Assembly on Wednesday, directed the Commissioner of Police and Commandant of the Nigeria Security and Civil Defence (NSCDC) to seal off operations of Dangote Plc in the affected areas of the State.

The House gave the order during a public hearing on activities of Dangote Group in the state, especially on the the massive exploitation , environmental degradation and non compensation to the affected owners of the land and without revenue accruing to the state government.

The Speaker, Kogi state House of Assembly, Mathew Kolawole, charged the NSCDC commandant to ensure immediate implementation pending when the ad hoc committee on revenue clarifies some grey areas. Kolawole, who lamented the environmental degradation caused by mining activities on Kogi by the Dangote group and its subsidiaries, accused the multi national business concern of making billions in the state but yet fails to give back to it.

Akwa Ibom is also finding it difficult to collect its entitlement from the Dangote Group. According to reports from the place, the Itu Local Government blocked Dangote premises with their trucks because the company has refused to pay tax for more than two years despite pleas and series of warnings.
Union Bank, WACOT Rice Kick Off Financial Inclusion Drive for Smallholder Farmers in Kebbi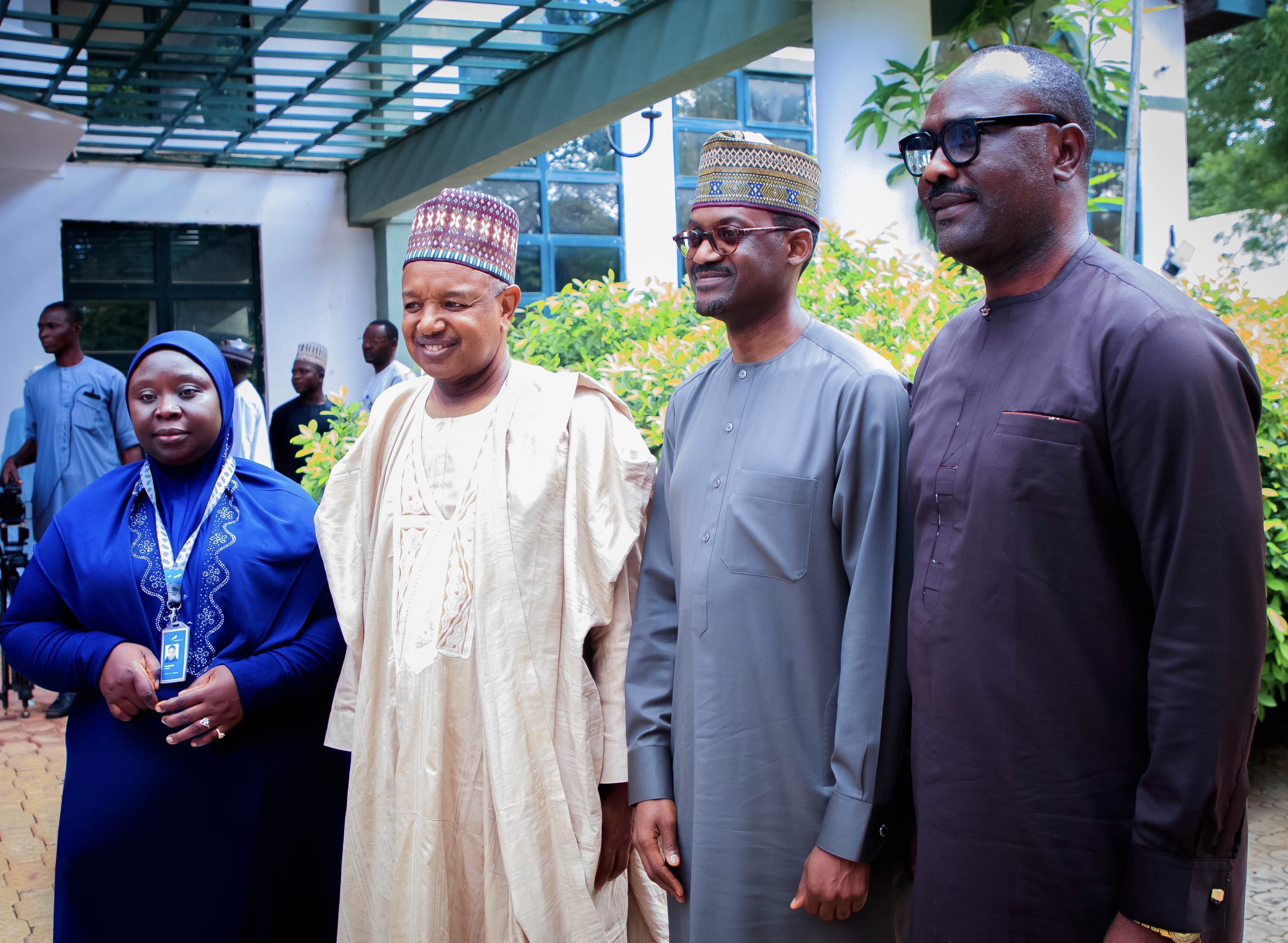 As part of Union Bank's commitment to driving financial inclusion in Nigeria, the Bank has partnered with WACOT Rice Limited – a rice processing company, to financially include 6,000 local farmers including youth and women in Kebbi State.
The Kebbi Financial Inclusion Drive (KFID) which will cover four Local Government Areas – Argungu, Augie, Suru, and Dandi – is a critical part of WACOT's Argungu Outgrower Expansion Project funded by United States Agency for International Development (USAID) West Africa Trade Hub. This program is set to resolve the overwhelming financial inclusion deficit within rural communities in Kebbi.
The financial inclusion initiative is being implemented with technical support from National Identity Management Commission (NIMC), to help the farmers acquire the relevant documentation and identification required to open bank accounts.
Union Bank will facilitate account opening and expand its agency banking network to cover the areas while supporting its agents on ground with digital banking solutions to enable seamless transacting and account management.
Farouk Gumel, Chairman WACOT and Board Chair, Union Bank was on ground in Kebbi State to kick-off the drive and paid a visit to the Kebbi state Governor, Senator Abubakar Atiku Bagudu to discuss expanding the programme state-wide.
In his recent keynote address at the recently concluded and  Chartered Institute of Bankers of Nigeria (CIBN) Conference, Mr. Gumel said:
 "As we work towards achieving financial inclusion to reach the unbanked, we must commit the same resources and investments to rural-local customers as we have done to urban-global clients to help create the growth that will lift us all to collective prosperity."
WACOT Rice is a subsidiary of TGI Group. TGI Group, through another of its subsidiary Titan Trust Bank, recently acquired Union Bank in a landmark transaction which was announced in 2021.
FIRSTBANK PARTNERS VERVE INTERNATIONAL, MAKES CUSTOMERS MILLIONAIRES IN THE FIRSTBANK VERVE CARD PROMO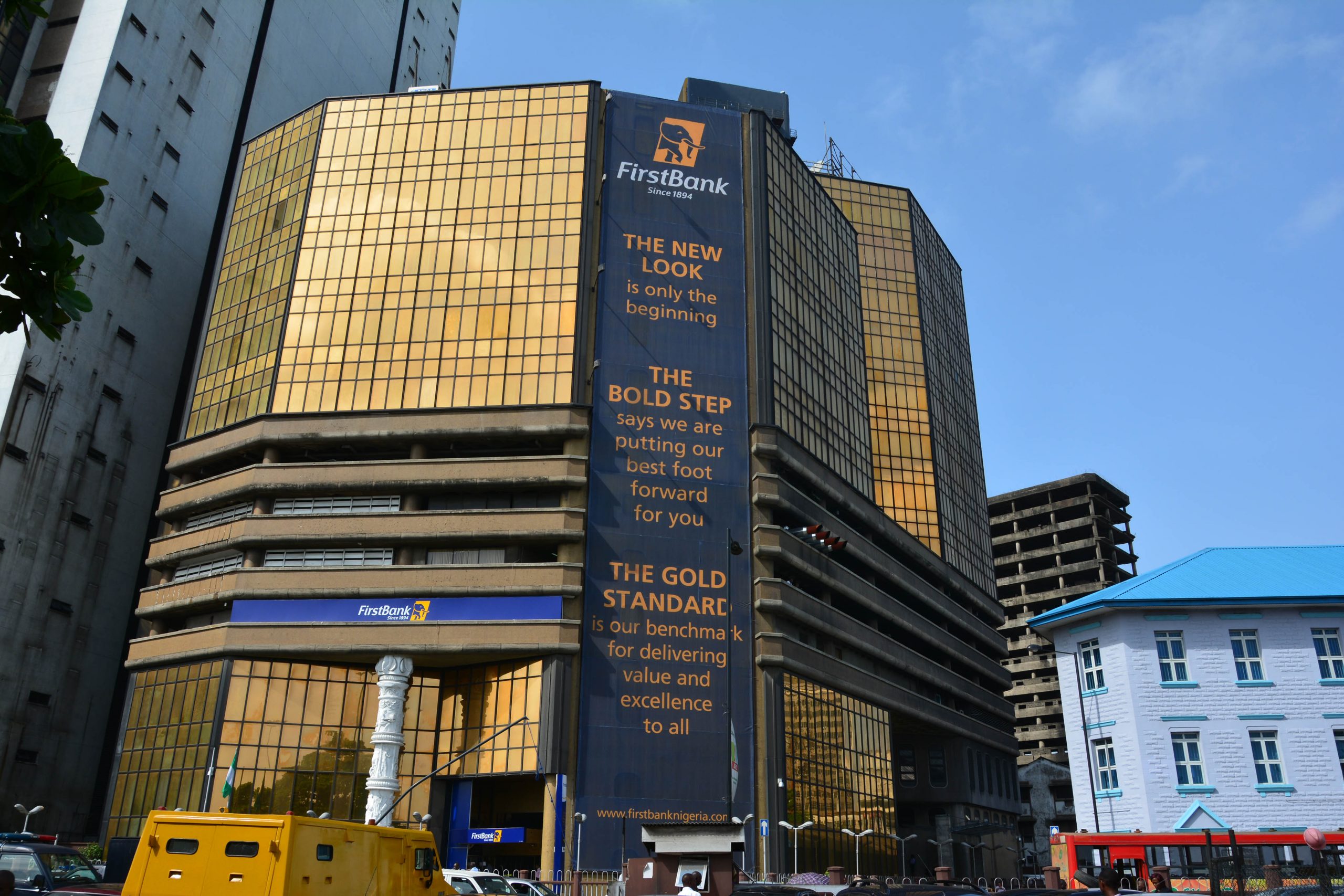 In partnership with FirstBank – Nigeria's premier and leading financial inclusion services provider – Verve International, Africa's leading payment technology and card business, has launched its third National Consumer promo designed to reward users of FirstBank verve card with exciting gifts and cash prizes to appreciate their patronage and use of the card to carry-out their electronic banking transactions.
The ongoing 2-month promo will end on 30 October 2022 as 20 customers (10 customers per month) with the highest transaction count during the promo will be made millionaires, winning the sum of N1 million each. Also, N20,000 will be won by 25 customers monthly.
On the other hand, 2620 FirstBank verve cardholders that double their transactions every week, stand a chance to enjoy 10% cashback capped at N2,000 per customer.
Speaking on the promo Chuma Ezirim, Group Executive, e-Business & Retail Products, FirstBank said "we appreciate our partnership with Verve Card through the years; a partnership of empowerment and opportunities which include growing the economy, supporting new businesses and preventing unemployment. FirstBank verve card holders are encouraged to keep using their cards as it is a card offering that promotes safe, convenient and rewarding digital banking experience with 20 customers standing a chance to be millionaires at the end of the promo."
Verve card is a secure debit card that allows cardholders to conveniently meet their daily financial needs such as payment for goods and services, airtime recharge, bill payments, funds transfer, etc. Verve card is accepted across all ATMs, POS, Web and Mobile Platforms in Nigeria.
The promo is also opened to new verve cardholders as non-verve cardholders are encouraged to visit the nearest FirstBank branch today to pick up a Verve card and start getting rewarded!
Only recently, FirstBank – in partnership with Verve – rewarded over 2601 FirstBank verve cardholders with various prizes; including N20,000 cash prize, N10,000 cash prize, N10,000 worth of airtime; power generating sets, refrigerator, cooking gas, smart TV and the grand prize of a brand-new car to a lucky winner.