BEHOLD THE NEXT OONI OF IFE….. + All you need to know about Prince Adeyeye Enitan Ogunwusi
They say the sun will rise and set, seasons will change their turns, and the youth will take over the old. The hourglass has been flipped, the king has gone to meet his ancestors and for Prince Adeyeye Enitan Ogunwusi it is only the beginning. Take notice, for his time has come.
Since the demise of the highly dignified Oba Okunade Sijuwade, Olubuse II, who in his capacity as the Oonirisa of the source brought a lot of fanfare and prestige to the already well revered stool that at one time or the other had been occupied by such illustrious personalities as Oduduwa & Oranmiyan, the race for the next Ooni has been on and the four ruling families; Osinkola, Ogboru, Giesi and Lafogido are now contenders.

A declaration document was signed by then Chairman of Chieftaincy Committee of Oranmiyan Local Government; P. O. Olaniyi. The document, which was forwarded for approval on September 14, 1979 and was signed on January 28, 1980 approving the rotation of the stool among the 4 ruling houses, in that order. The document had been prepared under the reign of the late Oba Adesoji Aderemi who was from the Oshikola ruling family. The late Oba Okunade Sijuwade, the Olubuse II, being a product of the Ogboru ruling house, the next in line to ascend the throne must therefore come from the Giesi family. The Prince of the source, a fearless and self-made business man, Prince Adeyeye Enitan Ogunwusi, being the 4th direct descendant of the Giesi family, is in all context, the man for the throne.
About forty years ago in the ancient city of Ile-Ife, a prince was born into the Giesi Ruling House, Ojaja Royal Compound of Agbedegbede in Ile-Ife. He was named Adeyeye. Prince Adeyeye Enitan Ogunwusi was quietly delivered into the humble family of Prince Ropo and Late Mrs Margaret Wuraola Ogunwusi (Ile Opa family compound, Ile Ife). The father was a radio and television anchor and presentation star that spanned the entire mid-1980s to early 21st century in the South-western part of Nigeria. Though born quietly, Prince Ogunwusi's excellence and outstanding acumen would soon start to announce itself for the world to behold.
An astute entrepreneur, driven by turning 'impossibilities to possibilities', Adeyeye's power of imagination has set him aside, revolutionizing his approach to creativity and innovation. A distinct achiever, with the conscience of youthful excellence, his ambition is exceptional with savvy business ideas, making a mark in his immediate society and beyond.
He has been involved in Engineering, Procurement and Construction (EPC) locally and abroad for over 12 years and he is also actively involved in the development of over 2,500 housing units with various consortia of developers/promoters over the last 8 years in Nigeria. He facilitated strong trade relationship through Association for International Business (AIB) with presence in over 200 member countries across the globe which he set up in Nigeria. One of the key achievements of this body is the trade facilitation between the United Arab Emirates (Jebel Ali free Trade Zone development) and Federal Government of Nigeria through Nigerian Investment Promotion Commission (NIPC). He was a co-organizer for Ondo State Economic Planning and Implementation Committee. He led the Government delegation team to Canada in 2002 for strategic alliances and partnership with Ondo State Government on solid mineral potentials of the State (Bitumen, Dimension Stones, Granite, etc.) which led to the formation of Amalgamated Mining and Exploration Company Limited – wholly owned by Ondo State Government. He was involved in the facilitation and development of Sparkwest Steel Galvanizing Plant (the only Steel Galvanizing Plant in Nigeria), National Iron Ore Mining Company Limited and Jakura Mines resuscitation projects, which has eventually become the major limestone feed stock to Obajana Cement Plant in Kogi State, Nigeria.

Prince Adeyeye Enitan Ogunwusi was involved with trading and marketing of commodities, the main facilitator for Dangote Group's break into the 'up-country supply chain consortium' between 1996 and 1999. He also traded for Dohagro Allied, Global Apex, Olam, Clemco, Stallion Group, Milan Group etc, at about the same period. This is where he gained expertise in marketing prowess which up till date is one of his major strengths. He also facilitated the biggest Lead and Aluminum recycling plant set up in Nigeria by National Steel Company of India in Ota, Ogun State.
He began his strides in the Real Estate sector with various dredging and land reclamation projects in Lagos State. Adeyeye is the initiator of EssentialHomes, a real estate product launched in January 2014 formed to deliver affordable upscale homes to the middle and low income earners. The 1st phase of the product (The Southpointe Estate, Lafiaji Road, Lekki, Lagos State) started in February 2014, and has been successfully delivered within 1 year with about 60% occupancy recorded. This attests to the huge market demand and acceptability of the EssentialHomes product. He also led the team that developed the beautiful Northpointe Estate Phase I,II,III and Midland Court , on Chevron Drive Lekki Lagos. In addition, Prince Adyeye has successfully undertaken more multi-billion Naira projects across Lagos and environs; Jacob Mews Estate Yaba, Lakeview Park I and II Estates Lekki, the ongoing Golden Leaf Estate Lafiaji, Lekki and Grand Lake Estate Ajah, Lagos.
Adeyeye also has clear track record of community development starting with his home town; 4yrs ago during the occasion of his Mum's funeral, the community was without any form of electricity. Adeyeye went ahead to install transformers and light poles, generated electricity which till today, the community still boasts of. This electrification project is also being extended to other parts of the town. Part of his community development strides has also extended to the Lafiaji community, off Orchid Hotel road, Lekki-Epe expressway, Lagos, with the opening up and reconstruction of a 6.5km road, with a 1.1km green extension without Government intervention. He also embarked on the electrification of this whole stretch which is being powered by his company, Gran Imperio Group.
In just 1 year, to actualize his dream of the development of one of the best resorts in Nigeria, he led a team that opened up a remote jungle, Inagbe Island, Amuwo Odofin LGA, Lagos, into a whole new community offering spectacular world class relaxation and recreational facilities. The multi-billion Naira Inagbe Grand Resorts and Leisure, Lagos Nigeria is a first of its kind in the whole of West Africa bounded by the Lagoon and Atlantic Ocean. With this feat, he is set to increase the country's GDP through tourism and reduce unemployment by providing direct and indirect employment. At the launch of this magnificent project in December 2013, The Managing Director of First Bank Plc., Mr. Bisi Onasanya, told The Nation Newspaper (published on December 13 2013) that tourism remains a veritable means of entrepreneurship and revenue earner for Nigeria, hence it should be given necessary support. The First Bank boss also said this at the unveiling of the signage of the resort, "It is a shame to some of us that we have waited this long for a younger person to come and wake us up and show us what we are able to do."
Earlier this year, Prince Adeyeye also intimated the youth of Ile-Ife of his plan to replicate this remarkable project in Ile-Ife, having already acquired good land mass for the project. Interestingly, he has an incredible master plan to rebrand Ife and take it to greater heights. On the 7th of March 2015, Adeyeye was a recipient of the prestigious NIDSA (National Ife Descendants Students' Association) GOLD AWARD for 2015 on the occasion of their Ife Day celebration.
Prince Adeyeye enjoys being in the midst of his workers, celebrates and dances with them, dines with them, crack jokes and of course gets on the work grind with them. He is a grass root fellow to the core and lover of the youth. His humility is second to none. Being a philanthropist, Adeyeye has sponsored less privileged children and youth in Ile-Ife and Lagos where he lives. Some youth are still beneficiaries of Adeyeye's scholarship platform till date.
Adeyeye is presently an employer of over 300 indigenous youth at the Inagbe Cocowood Factory – EssentialHomes Furniture brand, first of its kind in Nigeria using 100% indigenous raw materials for production. He has over 450 direct employees across his various companies, and over 3000 indirect employees.
Prince Adeyeye Enitan Ogunwusi is a Director on the Board of Directors of Imperial Homes Mortgage Bank Limited, (formerly GTHomes), a leading National Mortgage Bank and former subsidiary of one of the biggest banks in Africa, GTBank Plc. He is also a Director, FinaTrust Microfinance Bank Limited, one of Nigeria's foremost Microfinance Banks focusing on SMEs and micro credit facilities. He is the Founder and Managing Director of Gran Imperio Group, the holding company of Real Estate and Construction, Manufacturing, Facilities Management, Leisure and Tourism companies in Nigeria.
Prince Adeyeye Enitan Ogunwusi holds a Higher National Diploma in Accountancy from the Polytechnic Ibadan, where he started cutting his teeth in outstanding entrepreneurship, even as a student. To mention a few, the royal prince of Ile-Ife the source, is a member of dignified professional bodies, namely, Institute of Chartered Accountants of Nigeria (ICAN), an Associate Accounting Technician and a certified member of the Institute of Directors (IoD) Nigeria. He is also an active member of Global Real Estate Institute (GRI), having participated at various levels.
To be a prince in Yoruba land is in itself outstanding. To then be a prince of the source Ile-Ife, the Cradle of Civilization is to be truly blue-blooded. Very passionate about what he believes in; people and possibilities, Adeyeye has achieved giant strides even from his very youthful age.
Prince Adeyeye Enitan Ogunwusi has been involved in remarkable partnerships with dignified Royal Fathers in some of his Real Estate developments; HRM, Oba Saheed Elegushi, Kusenla III, Elegushi of Ikate Land, Lagos (Development of LakeView Park 2, Lafiaji, Off Orchid Hotel Road, Lekki – Epe Expressway), HRM, The Ooni of Ife, Oba Okunade Sijuade, (development of Northpointe Estate, Chevron Drive, Lekki, Lagos), HRM, Oba Oyekan, Onilado, of Ilado Inagbe Island, Lagos, (Development of Inagbe Grand Resorts and Leisure, Lagos), HRM, Oba Adedapo Tejuoso, The Oranmiyan Osile Oke Ona of Egba Land, Abeokuta (development of The Lord's Estate, Buckswood College Abeokuta), HRM, Oba Oloruntoyin Saliu, the Oloworo of Oworonsoki, Lagos (partners in the proposed Oworonsoki Redevelopment Scheme, Lagos), HRM Oba Akinloye, Ojomu of Ajiran Land, Lekki – a host to several developments which Adeyeye has embarked on, HRM, The Olofa of Offa, Oba Mufutau Muhammed Gbadamosi (partnership during the rice and sugar merchandising for Dangote Group and others).
A highly dignified man, fearless and daring, a self-made man who not only has passion for his home town but his country as a whole, who has and is working in the improvement of the society at large whilst he spends his time and money to preserve and showcase the cultural heritage of his people and tradition of Ile-Ife, he also is creating many job opportunities for the indigenes of Ife.
He is loved and highly respected by the people of Ile-Ife, the Prince is someone who has stayed and is very much in touch with his roots and tradition. A man of honour who already has started making a difference in the city of Ife, He has close alliances with some of the most esteemed Royal fathers, leaders and kings men.
Truly it's a new dawn and Ife will never remain the same again.
Ecobank Alerts Customers on Sim Card Fraud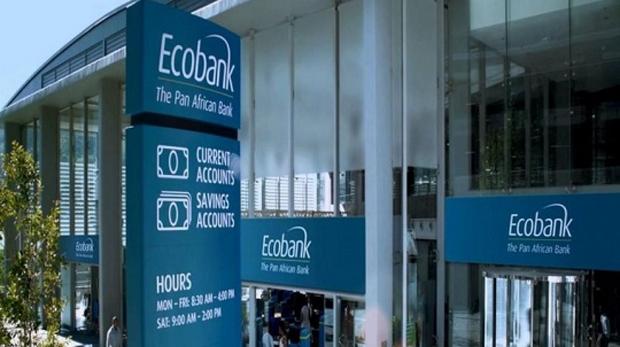 Ecobank has once again, raised alarm on the dangers of SIM swap fraud, stressing that fraudsters could use it to impersonate them.
In a message to customers via email, the bank explained that SIM swap fraud occurs when scammers use your phone number to access your accounts.
According to the bank, "Scammers impersonate you and trick your mobile phone's carrier into activating a SIM card, which gives them control over your phone number. It means scammers could potentially enter your username and password when logging onto your online banking platform and then receive the SMS verification code to access your account.
"Protect yourself against SIM swaps, don't share personal information that fraudsters could use to impersonate you (such as your mother's maiden name or birthplace) on social media. Never reveal your logins and passwords for your mobile phone, online bank, or credit card accounts to anyone. Please always report any suspicious activity".
Ecobank also reminded the customers that the bank will not ask them to provide their personal or financial information, stressing that when they receive an email that includes a link to a website, they should ensure that the website is legitimate before visiting the site.
Ecobank further, urged customers not to respond to emails, SMS and unsolicited calls from people they don't know asking for your personal or banking information.
Bribery: UK court restricts Diezani's movement, EFCC begins extradition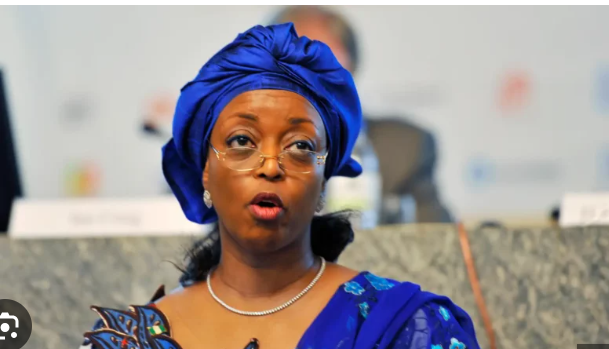 A former Minister of Petroleum Resources, Diezani Alison-Madueke, on Monday, appeared before the Westminster Magistrates' Court in the United Kingdom over an alleged £100,000 bribe.
The district judge, Michael Snow, granted Alison-Madueke a £70,000 bail.
Snow further imposed other terms on Alison-Madueke including an 11 pm to 6 am curfew, an electronic tag to be worn by her at all times and a £70,000 surety to be paid before she could leave the court building.
Although she did not formally enter a plea, her attorney, Mark Bowen, informed the court that she would plead not guilty, Reuters reported.
Her next court appearance will be on October 30 at Southwark Crown Court, which deals with serious criminal cases.
In August, the UK's National Crime Agency said it suspected that Alison-Madueke had accepted bribes in return for awarding multi-million-pound oil and gas contracts.
In a statement published on its website, NCA said the ex-Nigeria minister "is alleged to have benefitted from at least £100,000 in cash, chauffeur-driven cars, flights on private jets, luxury holidays for her family, and the use of multiple London properties.
"Her charges also detail financial rewards, including furniture, renovation work and staff for the properties, payment of private school fees, and gifts from high-end designer shops such as Cartier jewellery and Louis Vuitton goods."
In March 2023, the NCA also provided evidence to the US Department of Justice that enabled them to recover assets totalling $53.1m linked to Diezan's alleged corruption.
Head of the NCA's international corruption unit, Andy Kelly, said the "charges are a milestone in what has been a thorough and complex international investigation. Bribery is a pervasive form of corruption, which enables serious criminality and can have devastating consequences for developing countries. We will continue to work with partners here and overseas to tackle the threat," Kelly added.
Diezani was the minister of petroleum resources from 2010 to 2015 during the administration of former President Goodluck Jonathan.
Shortly before Jonathan handed over to President Muhammadu Buhari in 2015, she left the country for the UK.
The Economic and Financial Crimes Commission alleged that the former minister stole $2.5bn from the Nigerian government while she was a minister.
Efforts by the EFCC to arraign her have been unsuccessful as she has not returned to Nigeria since 2015. But the anti-graft agency said on Monday that it had commenced an extradition process to bring Diezani back to Nigeria to face trial.
The spokesperson for the EFCC, Dele Oyewale, said, "The EFCC welcomes, with keen interest, the arraignment of former Minister of Petroleum Resources, Diezani Alison-Madueke, at the Westminister's Court in London, United Kingdom, following alleged bribery allegations.
"Although the charges preferred against her at the London court, are diametrically different from the 13 counts, bordering on money laundering that the EFCC has raised against her, it is instructive to note that criminality is criminality, irrespective of jurisdictional differences. No crime can go unpunished. The money laundering charges for which Madueke is answerable to the EFCC, cover jurisdictions in Dubai, the United Kingdom, the United States of America and Nigeria.
"To bring the former Minister to trial in Nigeria, an arrest warrant has been obtained and extradition proceedings have been initiated. The commission is on course on her trial. She will soon have her day in our courts."
Mike Adenuga-led Conoil rewards shareholders with N1.73 billion dividend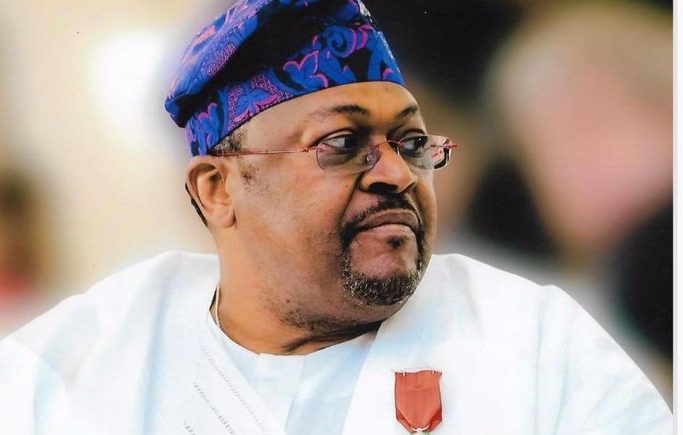 Conoil Plc declares a substantial $2.2 million dividend for fiscal year 2022. 
Shareholders to receive N2.5 per share in recognition of Conoil's outstanding financial performance. 
Mike Adenuga's leadership drives Conoil's profit before tax up by 60% in 2022.
Leading petroleum marketing firm Conoil Plc, headed by the third-richest man in Nigeria and multibillionaire businessman Mike Adenuga, has declared a sizeable dividend distribution to shareholders of N1.73 billion ($2.2 million).
The $2.2-million payment, which is the last dividend for Conoil's fiscal year 2022, is equivalent to N2.5 ($0.00319) per share for all 693,952,117 of the company's outstanding common shares.
At Conoil's 53rd Annual General Meeting, which took place on September 22, 2023, in Uyo, Akwa Ibom State, shareholders accepted this choice.
According to the information reaching us, the final dividend, which recognizes Conoil's outstanding financial performance in its 2022 fiscal year, will be deposited to shareholders' accounts on September 29, 2023.
Conoil's profit before tax increased dramatically under Adenuga's direction, rising from N3.83 billion ($4.9 million) in 2021 to N6.13 billion ($7.84 million) in 2022 while confronting various obstacles and a challenging working environment. During the same period, earnings after tax rose by an equally astounding 60%, from N3.08 billion ($3.94 million) to N4.96 billion ($6.35 million).
The increasing profitability of the petroleum-marketing subsector boosted Conoil's profits per share to N7.14 ($0.0091), a stunning 60.8 percent rise over the N4.44 ($0.00568) generated in 2021.
The company's board of directors decided to approve a final dividend of $2.2 million, or N2.5 ($0.00319) per share, as a result of this exceptional achievement.
Conoil has strengthened its position as a major player in Nigeria's petroleum marketing sector under the shrewd leadership of Adenuga. The business is well known for its proficiency in the marketing of a variety of lubricants sold under the "Quarto" brand, including diesel, kerosene, gasoline, aviation fuel, and other liquids.
Adenuga, a well-known telecom tycoon and one of Africa's wealthiest billionaires, continues to have majority ownership in the oil marketing firm of 74.4 percent, or 516,298,603 shares, further solidifying his position as a key player in the continent's oil sector.
Conoil's dedication to providing value to its shareholders and its tenacity in overcoming obstacles in the Nigerian market are both shown by this dividend payment.