BEER LUBRICATES CULTURE, ENHANCES SOCIAL BONDING – STUDY
Drinking, as we have already noted, is essentially a social act, subject to a variety of rules and norms regarding who may drink what, when, where, with whom and so on. Drinking does not, in any society, take place 'just anywhere', and most cultures have specific, designated environments for communal drinking.
Alcohol has long been regarded as a social leveller, and the act of communal drinking as a means of communication between those of different ranks and status in society
Major life-cycle events such as birth, coming-of-age, marriage and death; important life-changes such as graduation or retirement – and even far less momentous shifts such as the daily transition from work to play – all require ritual endorsement
Alcohol punctuates our lives from the cradle to the grave. A few drinks to 'wet the baby's head' is a common practice in many cultures. In Poland, Christenings are celebrated in the local tavern, with the child's godparent covering the cost of the liquor (Freund, 1985).
"These ceremonial events, with their accompanying drinking patterns, undoubtedly provide relief from the daily boredom and frustrations of peasant agricultural life. They also provide a base for conviviality and the easing of social tensions in a society where human relations are not easy. Alcohol seems to do much, for example, to break down barriers between the sexes and social classes on ceremonial occasions."
In most cultures, a marriage is a major transformation, conducted in stages, each of which requires a drinking-event.
In many cultures, the ritualisation of transition is not restricted to the major life-cycle transitions of birth, coming-of-age, marriage and death, but extends to less portentous life-changing events such as graduation, job promotion, house-warming and retirement. The need to invest 'lifestyle' transitions with wider social and symbolic meaning – and particularly to do so by drinking – seems a near-universal feature of human cultures.
The purchase or building of a first house, and subsequent house-moves, are, in many cultures, transitions of significance in terms of social and economic status, as well as potentially stressful events for those concerned – a combination which seems to demand ritual recognition. In some cultures, the rites of passage associated with house-transitions may involve only family and close friends; in others, the entire community may participate in the ritual, in which alcohol will usually play a central role.
As we have seen, however, the symbolic meanings attributed to alcohol vary across different cultures, and the suitability of alcohol as a symbol of transition to playtime, the perception of drinking as antithetical to working, is by no means universal. In many cultures, the stop off at the drinking-place on the way to work, or to 're-fuel' at lunchtime, is just as common as the after-work drinking session, and alcohol is used to generate 'energy' and enthusiasm for work, as well as to relax after work or to celebrate the completion of a task.
This perception of alcohol as a quintessentially 'social' substance is reinforced by the practices associated with its consumption at rites of passage – the rituals of pouring, sharing, toasting, round-buying etc. – which serve to define and regulate social relationships, to promote conviviality and to build and strengthen interpersonal bonds.
Despite cross-cultural variations, the central fact remains that in all cultures where alcohol is used, drinking is an essential element of celebration. This requires explanation: why should alcohol, rather than any other substance, be the universal symbol of festivity? The answer requires an understanding of the underlying social functions of celebration, and their relation to the symbolic and pharmacological properties of alcohol.
A new study has revealed that drinking moderate amounts of alcohol in a group setting boosts people's emotions and enhances social bonding. The study, published recently in the journal Psychological Science also found that moderate consumption of alcohol can minimize negative emotions — or at least reduce displays such as being silent in a group
The study, funded by the U.S. National Institute on Alcohol Abuse and Alcoholism submitted that Alcohol fueled social bonding and increased the amount of time people spent talking to one another. It also increased the frequency and enhanced the coordination of "true" smiles, the researchers said.
According to researchers, beer allows us to loosen up when we indulge with moderation and respect, while it also inspires us to be our true selves.
"Too many of us go about our daily lives suffocating in our own uptightness, in a constant state of worry, focused on work and not life, being nitpicky and oblivious to the wonderful people and moments that surround us. Too many people never take a break to sit down with a pint of their favorite, to look over at the person next to them and say "hello," to make a connection — an important connection," the researchers said.
In carrying out the study, researchers randomly assigned 720 men and women to groups of three people who didn't know one another. They said previous studies have focused on alcohol's effect on individuals.
"We felt that many of the most significant effects of alcohol would more likely be revealed in an experiment using a social setting," study author Michael Sayette, a professor of psychology at the University of Pittsburgh, said in a journal news release.
Union Bank, WACOT Rice Kick Off Financial Inclusion Drive for Smallholder Farmers in Kebbi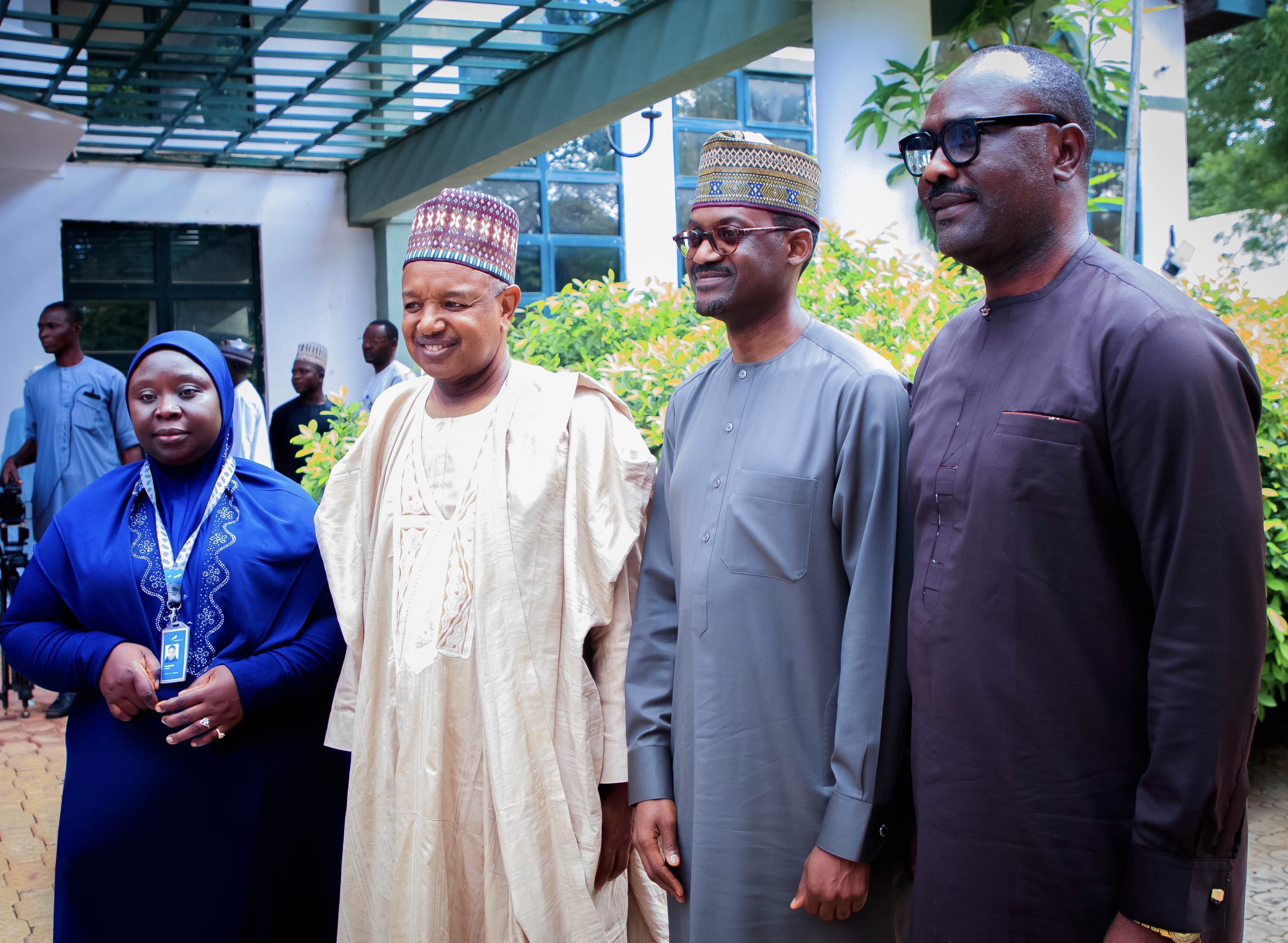 As part of Union Bank's commitment to driving financial inclusion in Nigeria, the Bank has partnered with WACOT Rice Limited – a rice processing company, to financially include 6,000 local farmers including youth and women in Kebbi State.
The Kebbi Financial Inclusion Drive (KFID) which will cover four Local Government Areas – Argungu, Augie, Suru, and Dandi – is a critical part of WACOT's Argungu Outgrower Expansion Project funded by United States Agency for International Development (USAID) West Africa Trade Hub. This program is set to resolve the overwhelming financial inclusion deficit within rural communities in Kebbi.
The financial inclusion initiative is being implemented with technical support from National Identity Management Commission (NIMC), to help the farmers acquire the relevant documentation and identification required to open bank accounts.
Union Bank will facilitate account opening and expand its agency banking network to cover the areas while supporting its agents on ground with digital banking solutions to enable seamless transacting and account management.
Farouk Gumel, Chairman WACOT and Board Chair, Union Bank was on ground in Kebbi State to kick-off the drive and paid a visit to the Kebbi state Governor, Senator Abubakar Atiku Bagudu to discuss expanding the programme state-wide.
In his recent keynote address at the recently concluded and  Chartered Institute of Bankers of Nigeria (CIBN) Conference, Mr. Gumel said:
 "As we work towards achieving financial inclusion to reach the unbanked, we must commit the same resources and investments to rural-local customers as we have done to urban-global clients to help create the growth that will lift us all to collective prosperity."
WACOT Rice is a subsidiary of TGI Group. TGI Group, through another of its subsidiary Titan Trust Bank, recently acquired Union Bank in a landmark transaction which was announced in 2021.
FIRSTBANK PARTNERS VERVE INTERNATIONAL, MAKES CUSTOMERS MILLIONAIRES IN THE FIRSTBANK VERVE CARD PROMO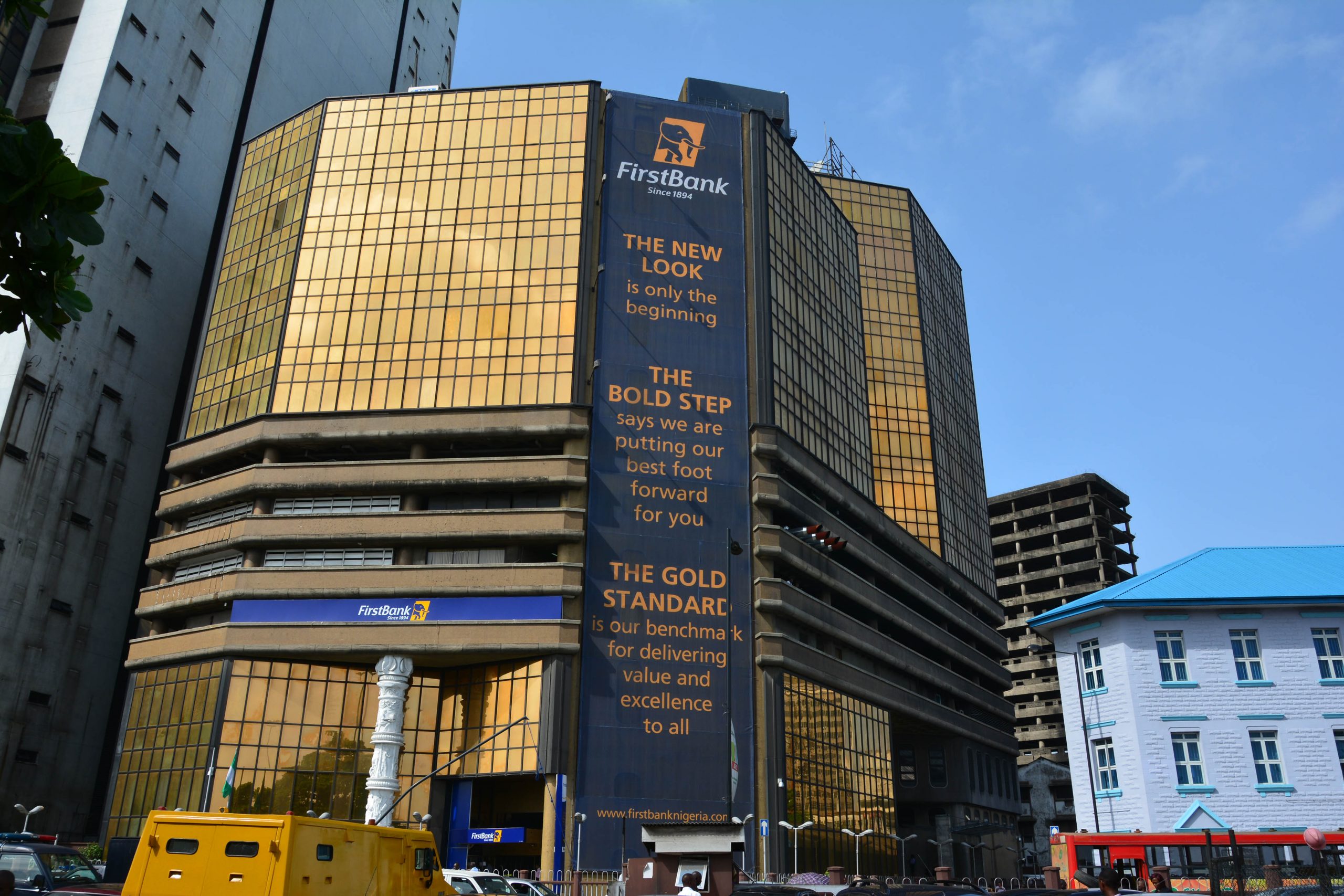 In partnership with FirstBank – Nigeria's premier and leading financial inclusion services provider – Verve International, Africa's leading payment technology and card business, has launched its third National Consumer promo designed to reward users of FirstBank verve card with exciting gifts and cash prizes to appreciate their patronage and use of the card to carry-out their electronic banking transactions.
The ongoing 2-month promo will end on 30 October 2022 as 20 customers (10 customers per month) with the highest transaction count during the promo will be made millionaires, winning the sum of N1 million each. Also, N20,000 will be won by 25 customers monthly.
On the other hand, 2620 FirstBank verve cardholders that double their transactions every week, stand a chance to enjoy 10% cashback capped at N2,000 per customer.
Speaking on the promo Chuma Ezirim, Group Executive, e-Business & Retail Products, FirstBank said "we appreciate our partnership with Verve Card through the years; a partnership of empowerment and opportunities which include growing the economy, supporting new businesses and preventing unemployment. FirstBank verve card holders are encouraged to keep using their cards as it is a card offering that promotes safe, convenient and rewarding digital banking experience with 20 customers standing a chance to be millionaires at the end of the promo."
Verve card is a secure debit card that allows cardholders to conveniently meet their daily financial needs such as payment for goods and services, airtime recharge, bill payments, funds transfer, etc. Verve card is accepted across all ATMs, POS, Web and Mobile Platforms in Nigeria.
The promo is also opened to new verve cardholders as non-verve cardholders are encouraged to visit the nearest FirstBank branch today to pick up a Verve card and start getting rewarded!
Only recently, FirstBank – in partnership with Verve – rewarded over 2601 FirstBank verve cardholders with various prizes; including N20,000 cash prize, N10,000 cash prize, N10,000 worth of airtime; power generating sets, refrigerator, cooking gas, smart TV and the grand prize of a brand-new car to a lucky winner.
Federal Government Orders University Vice-Chancellors To Reopen Schools, Begin Lectures Amid 7 Months Lecturers' Strike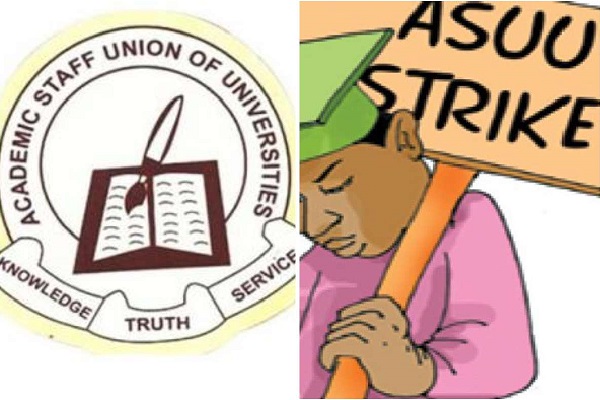 The government issued the directive through the National Universities Commission (NUC), and a letter signed by its Director, Finance and Accounts, Sam Onazi, on behalf of the Executive Secretary of the commission, Professor Abubakar Rasheed.
The Nigerian government has directed vice-chancellors to re-open universities and allow students to resume lectures immediately.
The government issued the directive through the National Universities Commission (NUC), and a letter signed by its Director, Finance and Accounts, Sam Onazi, on behalf of the Executive Secretary of the commission, Professor Abubakar Rasheed.
The letter which The PUNCH obtained on Monday, was reportedly addressed to all vice-chancellors; Pro-Chancellors and chairmen of governing councils of federal universities.
"Ensure that ASUU members immediately resume/commence lectures; Restore the daily activities and routines of the various University campuses," the letter partly reads.
We had reported that the National Industrial Court of Nigeria (NICN), on Wednesday, September 21, 2022, ordered the Academic Staff Union of Universities (ASUU) to call off its ongoing nationwide strike.
It reported that the umbrella body of the lecturers in public universities had declared a warning strike on February 14, to force the Nigerian Government to implement agreements it earlier signed with the union.
The agreement stipulated how university education would be funded for better improvement.
The strike has since rolled over and is now in its seventh month following the government's failure to implement all the agreements.
Several meetings between ASUU and the Federal Government have ended in a deadlock.
Consequently, the Federal Government went to court to challenge the strike.
The government through its counsel, James Igwe, prayed the court for an interlocutory injunction restraining ASUU from taking further steps as regards the strike, pending the determination of the substantive suit.