Battle for Okorocha's Job Intensifies……
In this piece, S.A takes a look at the political developments in Imo State as the 2015 governorship race gathers momentum
As activities for the 2015 elections gradually gather momentum, the quest for the political soul of Imo State continues to witness an increase in the number of contestants.
According to political observers, governorship elections elicit in Imo State uncommon interest due to the unique nature of its politics. The state has a fair representation of the three dominant parties – the ruling All Progressives Congress, the All Progressives Grand Alliance and the Peoples Democratic Party.
Before now, Imo had remained a core PDP state but the inability of the party to produce a governorship candidate in 2007 changed the equation as the state fell into the hands of the little known Progressive Peoples Alliance, whose candidate, Ikedi Ohakim, emerged winner. But midway into his tenure, Ohakim defected to the PDP, following complaints of overbearing influence by the founder of the PPA, ex-Governor Orji Uzor Kalu of Abia State.
In 2011, Ohakim's second term ambition was halted when his re-election bid suffered a loss. There were allegations of maladministration, highhandedness and disrespect for the clergy. He lost to the incumbent Governor, Rochas Okorocha, who came in on the platform of APGA but later defected to the APC.
APGA, which felt betrayed has been aiming at reclaiming its mandate come 2015. On the other hand, the incumbent, who had before now promised to be in office for only one term, changed his mind and is now desirous of a second term on the platform of his new party, the APC. But the PDP has vowed to reclaim the state at all cost. Imo parades a good number of PDP chiefs such as Chief Emmanuel Iwuanyanwu, Senator Arthur Nzeribe, Nze Ozichikwu Chukwu, to mention a few. Thus, all the three parties are leaving nothing to chance in their quest to occupy the Imo Government House in 2015 but the quality and credibility of their candidates in the make-or-mar exercise will play a major role in determining the winner of the race.
Based on the foregoing, a brief perusal of the profiles and chances of the various aspirants jostling for the exalted position has separated the contenders from the pretenders.
Okorocha
Okorocha came in as the people's darling in 2011. His popularity at the beginning of his tenure was at its peak as he was generally seen as the best option to wrest power from Ohakim whose popularity had dwindling drastically. Okorocha hails from Orlu zone which also produced ex-Governor Achike Udenwa who was in power for eight years (1999-2007). He rode to power on the goodwill of APGA and also enjoyed the support of the people at the beginning of his tenure. His decision to slash his security vote and plough back same for the development of education endeared him to many even as he was tipped for the prestigious position of Igbo leader at the demise of Dim Chukwuemeka Odumegwu Ojukwu. His oratory and outspokenness on national issues – especially those concerning Igbo interests – added an impetus to his growing popularity across the South-East. His massive developmental projects also counted in his favour.
But his rising political profile nosedived when he joined the APC; a step many political analysts believe was miscalculated. Despite the fact that Okorocha for now seems to be the only known governorship aspirant of the APC in the state, political observers say he has very slim chances of winning re-election for a number of reasons. One of the reasons is the consideration that if Okorocha is re-elected, his Orlu senatorial zone would have unfairly dominated the governance of the state, a development political forces in other zones, particularly Okigwe zone, have vowed to resist.
Okorocha's critics also accuse him of working against the Igbo interest by distancing himself from governors from other South-East states. His opposition to the Presidency is also believed to have denied the state some federal interventions and goodwill, particularly, ecological funds. They say his fraternity with the North and the South-West over his rumoured vice-presidential ambition is not in the interest of the Igbo.
His free education policy is also believed to be neither here nor there. There is serious grumbling among 'Imolites' that the tertiary education policy of the governor, which makes indigenes pay less than non-indigenes, is rather injurious to the state as more admission slots are given to non-indigenes in a bid to generate more funds. These notwithstanding, the massive structures in Owerri, the state capital, as well as the transformation in Orlu are all to Okorocha's credit. His supporters also believe he will coast to victory because of his transformations in the health sector. Time will tell whether or not the governor would be able to scale the hurdles before him.
Agbaso
Chief Martin Agbaso is one of the backbones of APGA in Imo State. But for some political opponents, Agbaso would have won the 2007 governorship election in the state. The Owerri-born businessman has since then maintained close ties with the APGA national leadership just as he did maintain a close relationship with the late Ojukwu. His political structure was very instrumental to Okorocha's victory in 2011 when his younger brother, Jude, was elected the deputy governor but was later impeached when he fell out with his principal. Since then, the elder Agbaso, who felt disappointed in Okorocha, wants to unseat the governor come 2015. He is widely seen a strong leader of APGA in Imo State today. But the recent defection of an ex- Minister, Captain Emmanuel Iheanacho (retd.), from the PDP to APGA, poses a serious threat to Agbaso's governorship ambition as both stalwarts hail from the same political bloc in Owerri zone.
Iheanacho
The defection of the Emekuku-born politician to APGA is already causing ripples within the party. The financial capacity and educational background of the oil magnate have put him in good stead in the race. Another factor which seems to be counting in his favour is his perceived cordial relationship with the Presidency. He is believed to have maximised his opportunity as Minister of Interior to empower a lot of Imo indigenes and this has endeared him to many Igbo youths.
But analysts believe it would be difficult for Iheanacho, who is considered a newcomer in APGA, to hijack the party's structures. Some believe his apparent popularity is because of his financial capacity.
Be that as it may, the people of Owerri zone are strongly gunning for the number one seat using two formidable platforms – APGA and PDP. They believe that should both Agbaso and Iheanacho fail to clinch the APGA governorship ticket the zone will press its governorship quest through PDP.
Ihedioha
The Deputy Speaker, House of Representatives, Emeka Ihedioha, is one of the prominent PDP governorship aspirants from Owerri zone that is generally believed would make a serious impact in the race. He is a three-term member of the House of Representative with vast political experience. The Aboh Mbaise/Ngor Okpala federal lawmaker is also believed to have the needed resources and political clout to match Okorocha's power of incumbency. His closeness with the Presidency is also a plus to his ambition. He also enjoys the overwhelming support of notable PDP heavy weights in Owerri zone.
But the odds against him include the growing animosity that he allied with House of Representatives Speaker, Aminu Tambuwal, to negate the zoning arrangement of the PDP, which ceded the position of Speaker to South- West. His critics say he should not be allowed to be a beneficiary of zoning in his state because he worked against it at the national level.
Apart from the anti-zoning slogan against the deputy speaker which political pundits believe will soon fizzle out as the election draws nearer, Ihedioha appears set for the race to occupy the Imo Government House come 2015.
Anyanwu
Senator Chris Anyanwu, who has represented Owerri zone for two consecutive tenures, has not hidden her ambition to be the first female governor of the state. She is one of the most charismatic senators in the National Assembly. Her numerous empowerment programmes as well as her stance on national issues have endeared her to many. Her recent defection from APGA to the PDP seen by many as a strategic political calculation has further brightened her chances of realising her ambition.
But her major hurdle remains the fact that in the political circles many do not think the state is ripe for a female governor. Imo still parades a large army of political lords that may prove too tough for a woman to control.
Ararume
Senator Ifeanyi Ararume from Mbano in Okigwe senatorial zone is no debutant in the Imo governorship race. But for the stiff opposition of ex-President Olusegun Obasanjo in 2007, when the former President openly campaigned against him despite being in the same party, there is a strong possibility that Ararume would have been Imo governor. Even when he took the PDP to court to reclaim his denied victory at the party primaries, Obasanjo, bent on stopping the multi-billionaire politician declared at a rally in Owerri that the PDP had no candidate for the election, thus paving the way for Ohakim to sweep the polls. In protest, Ararume defected to the Action Congress of Nigeria (now APC) on whose platform he almost realised his ambition in 2011.
Some of the things that may work in his favour are his contributions in the restoration of Imo and Abia states to the Niger Delta Development Commission when both states were unjustly removed from the commission.
Ohakim
The former governor, whose second term ambition in 2011 was shattered by Okorocha, has vowed to reclaim his mandate in 2015. His loyalty to the national leadership of the PDP seems to be working in his favour. He is also believed to have learned from his mistakes. But his public rating doesn't seem to have improved.
Uzodinma
The Omuma-born Senator Hope Uzodinma, who represents Imo-West senatorial district, hails from Orlu senatorial zone that is being accused of dominating Imo governance. The PDP lawmaker's popularity has been on the increase and many believe he may clinch the party's ticket if he decides to run especially considering his closeness to Aso Rock. But his major challenge is the zoning formula as the PDP is less likely to try the people's patience by giving its ticket to an Orlu man in 2015. Already, party stalwarts from Owerri zone have threatened to defect en masse with their structures and followers to APGA should the PDP deny the zone the governorship ticket
Dozie Mmobuosi's Tingo Group: Fake Farmers, Phones, and Financials—The Fraudulent Nigerian Empire That Never Existed……Part 1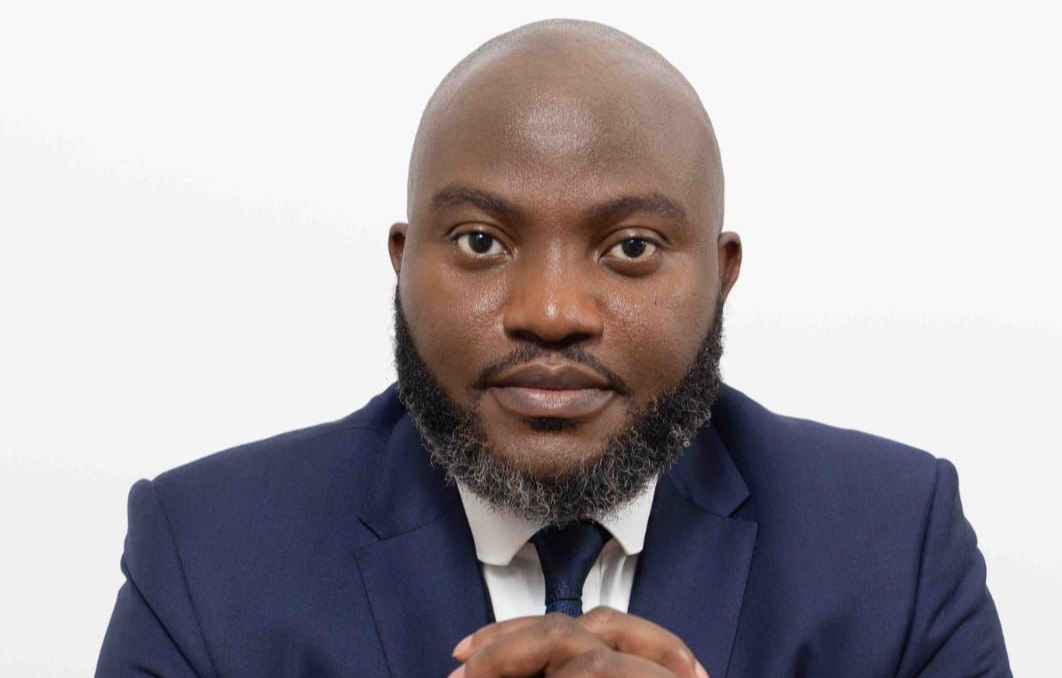 Tingo Group is a holding company that claims to operate primarily in Nigeria in multiple business segments, including (i) food processing and sales (ii) mobile handset sales & leasing and (iii) an online food marketplace called "Nwassa". The company has a fully diluted market capitalization of ~$1.5 billion as of this writing, with a recent peak market value of $3 billion as of May 22nd, 2023.
The company first went public in August 2021 on the OTC market through a reverse merger with a Thai company that originally intended to acquire a third-tier crypto exchange.
In December 2022, the company entered the Nasdaq by closing another reverse merger with a listed Chinese fintech company. The company was renamed Tingo Group Inc and the ticker changed from MICT to TIO on February 27, 2023.
Tingo was founded in 2001 in Nigeria by "Dozy" Mmobuosi, who currently serves as the CEO of Tingo Group Holdings, the group's key holding company entity. He has gained international attention, gracing the cover of GQ Africa in December 2022.
Regularly described by media as a billionaire, Dozy made further waves in February 2023 when he attempted to buy Sheffield United, an English football team recently promoted to the Premier league. The deal stalled over questions about whether Dozy's financial resources were genuine.
Part I: Red Flags In Dozy's Background
Tingo Group Holdings CEO "Dozy" Mmobuosi Appears To Have Fabricated His Biographical Claim To Have Developed The First Mobile Payment App In Nigeria
We Contacted The Actual Creator Of The App Who Called Dozy's Claim "A Pure Lie"
Despite his claims to be a successful billionaire entrepreneur, we found numerous red flags related to Dozy.
In a May 2020 interview, Dozy told a detailed origin story of what would later serve as a key biographical claim; how, in 2002, he developed the first mobile payment platform in Nigeria. Per the story, he partnered with a bank on the venture after he couldn't find an easy way to send money to his brother.
At the end of the interview, Dozy claimed he could not mention the product or the bank due to confidentiality reasons:
"Understandably, I can't mention the product or the bank in question for the sake of confidentiality."
The lack of disclosure of the mere name of a company built and sold over 15 years ago runs contrary to the norm for essentially every other successful startup founder's story.
Regardless, his reticence to disclose the name of the app seems to have gone away. The Tingo website now claims Dozy helped launch Nigeria's first SMS banking solution called "Flashmecash". Per the website:
"In 2002 he (Dozy) led the design and launch of Nigeria's first SMS Banking Solution (Flashmecash), later sold to FMCB who still use it today."
We reached out to Flashmecash's actual creator, Deji Oguntonade, whom we verified as the inventor via check of Flashmecash's patent, along with web searches. He informed us that Dozy's claims were "totally false" and shared a WhatsApp post he wrote to Nigeria's top fintechs and regulators making clear that Dozy's claims were a "pure lie".
The post provided a detailed background on the app, which Oguntonade reiterated had no connection to Dozy.
Dozy Claimed To Have Received a PhD In Rural Advancement From Malaysian University UPM In 2007
We Contacted UPM To Verify The Degree. They Wrote Back Saying No One By His Name Was Found In Their Verification System
In his Tingo biography, Dozy claimed to have received a PhD in Rural Advancement from Malaysian university UPM in 2007. We contacted the school to confirm this credential. An administrator in the graduate studies department confirmed that the database has records from 2007 and earlier, but that Dozy's name, including several variations we tried were "not found for verification".
In 2017, Dozy Was Arrested And Faced An 8-Count Indictment Over Issuance Of Bad Checks, According To The Nigerian Economic And Financial Crimes Commission
In 2017, Dozy was arrested in Nigeria and faced 8 charges including conspiracy, obtaining by false pretense and issuance of approximately U.S. $70,000 in bad checks, according to the Nigerian Economic and Financial Crimes Commission. The case was later settled in arbitration, according to local media and company filings.
In 2019, Dozy Claimed To Launch "Tingo Airlines" And Posted Social Media Messages Encouraging Customers To "Fly With Tingo Airlines Today"
Media Outlets Uncovered That Tingo Had Photoshopped Its Logo On Pictures Of Airplanes. Dozy Later Admitted To Never Owning Any Actual Aircraft
In August 2019, Dozy launched Tingo Airlines, which declared share capital of £1 billion, according to UK company records.
Per reporting by The Athletic, November 2020 Facebook messages urged customers to "fly with Tingo Airlines today".
The company also had an Instagram page where it posted photoshopped pictures of planes with a Tingo logo on them. The page was removed after observers noticed that the planes had too many windows and were missing a door, owing to a poor photoshop job.
In 2019, Dozy Claimed To Launch "Tingo Airlines" And Posted Social Media Messages Encouraging Customers To "Fly With Tingo Airlines Today"
Media Outlets Uncovered That Tingo Had Photoshopped Its Logo On Pictures Of Airplanes. Dozy Later Admitted To Never Owning Any Actual Aircraft
In August 2019, Dozy launched Tingo Airlines, which declared share capital of £1 billion, according to UK company records.
Per reporting by The Athletic, November 2020 Facebook messages urged customers to "fly with Tingo Airlines today".
The company also had an Instagram page where it posted photoshopped pictures of planes with a Tingo logo on them. The page was removed after observers noticed that the planes had too many windows and were missing a door, owing to a poor photoshop job.
In April 2023, Tingo's Co-Chairman Wrote A Public Letter To Dozy, Filed With The SEC, Saying He Could Not Approve The Company's Annual Report And Felt It "Necessary To Recuse Myself By Resigning" Due To "Many Critical Questions, Comments And Recommendations" That Went "Unanswered And Unheeded"
In September 2021, Christophe Charlier was named co-Chairman of Tingo Inc., tweeting at the time that he was "excited" to work toward "transforming rural farming communities."
However, less than 2 years later, in April 2023, Charlier resigned suddenly, stating in a letter addressed to Dozy and filed with the SEC:
"I have made numerous efforts to implement best corporate governance practices…Despite my efforts…many critical questions, comments and recommendations which I have sent to management and the Board have once again remained unanswered and unheeded. As a result, I will not be in a position to approve the 10K for 2022 prepared by management and feel it necessary to recuse myself by resigning from the Board"
To Be Continued…………….
EFCC quizzes ex-Women Affairs Minister Pauline Tallen over N2 billion fraud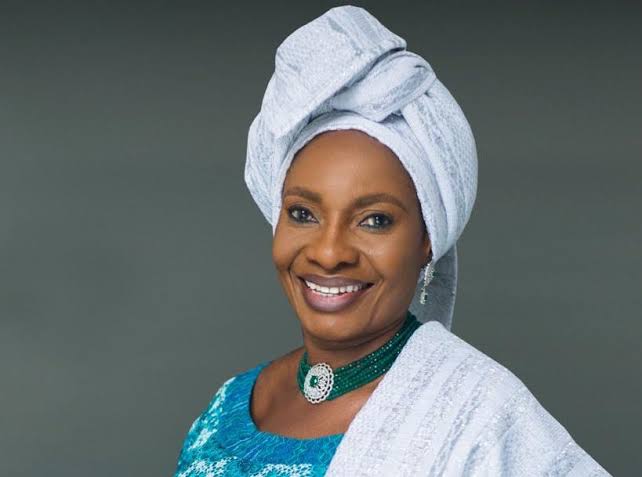 The Economic and Financial Crimes Commission (EFCC) on Friday quizzed the former Minister of Women Affairs, Pauline Tallen, over alleged fraud.
A source close to the commission said the ex-minister, who arrived at the Abuja zonal command of the commission on invitation at noon, was still being grilled by investigators of the commission till late Friday night.
Though details of the allegations against the ex-minister were sketchy, a source familiar with the case informed that it bordered on alleged corrupt enrichment to N2 billion.
Part of the money was allegedly diverted from the African First Lady Peace Mission Project.
The spokesman of the commission, Wilson Uwujaren, could not be reached for confirmation.
Gov. Makinde Appoints Perm. Secs, Accountant General, Executive Secretaries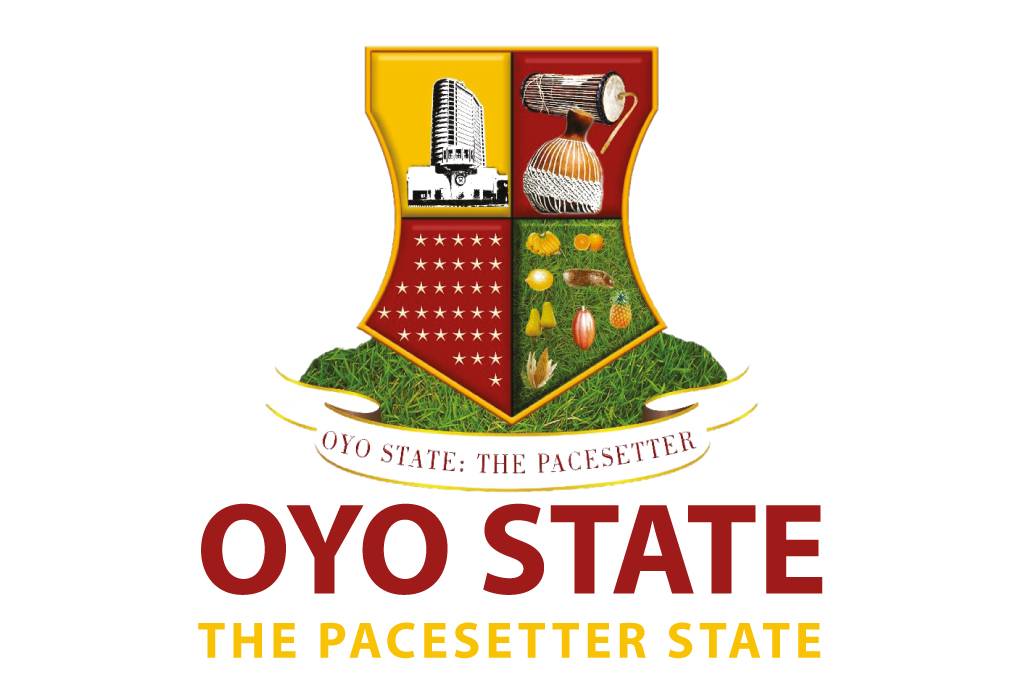 Governor Seyi Makinde has approved the appointment of Kikelomo Adijat Adegoke as the substantive Accountant General of Oyo State.
The Head of Service, Mrs. Olubunmi Oni mni, made this known in a statement on Friday in Abuja.
Oni said the appointment took effect on Thursday, May 26, 2023.
The Oyo State Governor has also approved the appointment of eleven Permanent Secretaries in the civil service.
The Permanent Secretaries include: Dr. Olabode Ladipo; Dr. Oyewole Tunde Aremu; Abosede Esther Owoeye; Ismail Abass Adebukola Bioku; Folajinmi Daramola Oni; Dolapo Oluremilekun Popoola; Hakeem Toyin Salami; Tajudeen Raji; Paul Amole Okunloye Oyekunle; Bassir Kolawole Kazeem and Taiwo Olafimihan Adewale.
Governor Makinde also appointed two Executive Secretaries. They include Olusola Orobode and Muibat Olaide Lasisi.
The Head of Service said the appointments came as a result of thorough screening and outstanding performance of the affected officers.