Anti-Uduaghan Protests, A Political Gimmick
As another election year fast approaches, politicians are back at their usual games. While some are re-strategizing to win the hearts of the people, others are scheming and re-aligning themselves to outdo one another in a bid to reassert their respective relevance in the political scheme of things.
In Delta State, the jostling is currently taking a melodramatic twist and the former governor of the state, Dr. Emmanuel Uduaghan, becomes a major target.
A statement by a group of people under the aegis of Action Youths for Good Governance, AYGG had alerted Deltans of impending attacks on some reputable political figures in Delta including the former governor, and they are being sponsored by some big-name politicians in the state who see the medical doctor as a threat to their ambition. According to the spokesman of AYGG, Felix Obuah, some time ago they had uncovered a plot aimed at either getting rid of Dr. Uduaghan or disabling him politically.
"We want to alert members of the public, most particularly Deltans at home and abroad of the planned attack on the immediate-past governor of Delta state, Dr. Emmanuel Uduaghan by agents of darkness in the state. The attack will start in the form of mass protests in different parts of the state and outside," Mr Obuah had declared.
"We know the people involved. They are powerful people in this state who feel threatened by the enormous influence Dr. Uduaghan wields. We know they are after some politicians; those who sacrificed so much so that Delta would be an enviable state that it is today. They want them out of the scene. We know them,'' he had also stated.
Already, the plot is hatching in phases, and some paid individuals have begun mass protests in different parts of the state, all aimed at discrediting the person of the ex-governor and all he represents.
During the week, some individuals who call themselves Delta Anti-Corruption and Integrity Forum were seen protesting around the government house, bearing placards that seemed to disrepute the former governor and his administration. They were calling for his prosecution by the ICPC and EFCC without providing evidence of his maladministration.
Addressing newsmen in front of the Government House, the leader of the group, Fejiro Oliver accused Uduaghan of allegedly looting several billions of naira from the state.
The group further said that Uduaghan is not the only politician being targeted in the recent onslaught. The immediate-past secretary to the state government (SSG), Comrade Ovuozorie Macaulay and other officials who served under Dr. Uduaghan were penciled down for similar treatment.
"The enemies of the state are said to have doled out some amount of money in the region of N300 million to see their nefarious act to a conclusive end," revealed Mr Obuah.
We learned career protesters have been hired from within the country and beyond while protest materials were shipped in last week preparatory to the action which resumed this week. We also learned that over 3000 printed T-shirts were ordered and delivered successfully as well as a reasonable number of banners carrying messages.
There are suggestions also that before the resumption of the sponsored protests, some individuals had approached the former governor with intent to blackmail him and his refusal to yield to the bribe demand by them was what started the protests.
Dr. Uduaghan was the governor of Delta State for eight years from May 29, 2007. While in the saddle as governor, he impacted positively on all Deltans' lives through developmental projects embarked upon by his administration. Chief among these was the institution of a special project to finance medical assistance to them where over N1.4 billion was expended. His administration also embarked on health programmes as the Free-under Five health programme where all the children within the age bracket of 0-5years were taken care of irrespective of the ailment.
The Uduaghan administration also embarked on a Free Maternal Health programme which enabled government hospitals attend to pregnant and expectant mothers from conception to the period of delivery free of charge. It was once reported that the antenatal care unit of each hospital was recording up to 200 to 400 attendants on daily basis. The hospitals were made to handle serious advocacy issues on care during pregnancy aimed at reducing maternal and infant mortality.
On the Free Rural Health Scheme programme, the government of Delta State under Uduaghan attended to the rural people in all parts of the state, treating various health needs of the people irrespective of the nature of the ailment free of charge. The scheme cut across all ages and sexes as issues bordering on fibroid, hyenia, partial blindness and other sundry health challenges were tackled by health care professionals.
He also ensured the fees of all students sitting for the secondary school final examinations were paid. It was a policy he underpinned by the observation that some students even after going through the free school programme, were unable to pay the fees required before they could sit for the National Examination Council (NECO), and the West African Examinations Council (WASC) exams.
The former governor also initiated a policy which ensured that missionary schools were returned to their original owners. As at the last count before he vacated office, forty missionary schools were returned to their owners while the government built parallel schools.
Under Uduaghan, over 700 primary and secondary schools were either reconstructed or rehabilitated just as the state fully implemented a compulsory and free basic education policy.
Dr. Uduaghan's administration achieved so much in the area of infrastructure, housing scheme, roads construction, street lights and provision of modern transport facilities and hospitals, speak volume and are too numerous to mention.
The state Govt invested in the federal government's independent power projects, IPP, started during the former president Obasanjo era with a commitment of about N15.7 billion. He also started a Delta State Independent Power Plant in Oghara and invested in transformers, distribution and transmission lines to upgrade power distribution in both urban and rural communities in the state.
In his determination to reposition Asaba as a befitting state capital and a hub of social, economic and political activities, an airport at a cost of N17 billion was built. When the idea of Asaba International Airport came, those who did not understand his vision said it was not a priority venture at the time, but as they later found out, it was just one component of a larger dream, a revolution to make the state the economic hub in the West Africa sub-region. Creating special economic zones and industrial clusters: (Koko/Ogidigben Free Trade Zone, Warri Industrial Business Park and Asaba Information Communication Technology, ICT Park; embarking on dualization of Warri-Ughelli-Asaba to attract Onitsha traders to import their goods through Warri port; and expanding the Osubi Airport were all part of the broader initiative to take the state to the next level. Also following sustained drive in tourism and hospitality industry, a $240 million Delta Leisure Resorts, the biggest in West Africa was to be set up at Oleri, Udu Local Government Area in partnership with a private investor, Sarner PFM, while a Wildlife Park was planned for Ogwashi-Uku in Aniocha Local Government Area.
Investigations reveal that though the anti-Uduaghan protests have recorded some hoodlums carrying placards, heavily backed by some powerful people in the state, it has remained unpopular amongst the masses who seemed to be confused as to what would have warranted them. Most of them spoken to in the state attested to the achievements of the former governor's administration while in office.
By and large, the next election year is almost at hand and it remains to be seen how convinced people will be as regards the antics of the present-day politician.
More Troubles For Dangote Cement As Kogi Govt Demands 10 Per Cent Share, Orders Immediate Seal Off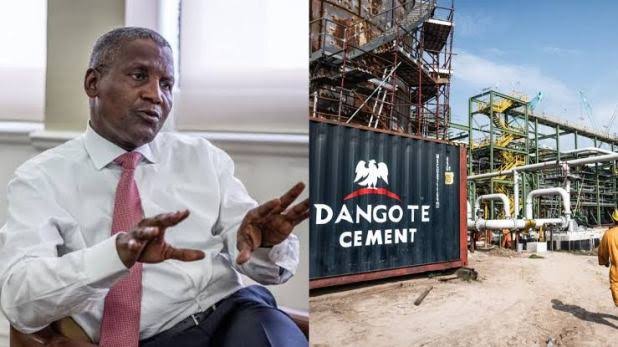 However, Dangote Cement is facing allegations of sharp practice from Kogi State government, Kogi Assembly as well as Akwa Ibom State.Already, the Kogi State House of Assembly has ordered stoppage to the activities of the company in two Local Governments in the State while investigations continue.

To make the claim possible, Kogi State House of Assembly ordered the management of Dangote Cement company to provide all necessary documents that have to do with the transfer of Obajana Cement Company owned by Kogi state government to Dangote Cement Company.

The House also directed that the documents signed at the establishment of the Company and relevant receipts of dues it claimed to have paid to Kogi State Government available at the next adjourned sitting date.

The speaker of Kogi State House of Assembly, Matthew Kolawole, gave the order after interim reports of the ongoing investigative hearing on Internally Generated Revenue (IGR) which was submitted by the ad hoc committee led by Hon. Isah Tenimu Umar, Member Representing Lokoja I Constituency and deliberated upon at the plenary on Wednesday.

Kolawole said this has become important in view of the claims and counterclaims between the Chairman of Kogi State Internally Generated Revenue Service (KGIRS) and representatives of Dangote Cement as the acting chairman of KGIRS, Salisu Enehe had earlier accused Dangote Cement Plc Obajana of forging its tax receipt during the investigative hearing by the State House of Assembly.

According to the State Revenue Boss, most of the figures the company claimed to have paid are totally incorrect, urging the company to check its record.

He added that despite the billions of Naira that company is making from the state monthly, it has failed to pay taxes that are due to the state and Lokoja Local Government Area.

Nigerians Getting ₦1,593,247 Per Week From ₦99,000 Investment in Amazon
Nigerians Getting ₦1,593,247 Per Week From ₦99,000.

In another development, Following the unrestrained environmental degradation in Ankpa and Olamaboro local government areas, Kogi state House of Assembly on Wednesday, directed the Commissioner of Police and Commandant of the Nigeria Security and Civil Defence (NSCDC) to seal off operations of Dangote Plc in the affected areas of the State.

The House gave the order during a public hearing on activities of Dangote Group in the state, especially on the the massive exploitation , environmental degradation and non compensation to the affected owners of the land and without revenue accruing to the state government.

The Speaker, Kogi state House of Assembly, Mathew Kolawole, charged the NSCDC commandant to ensure immediate implementation pending when the ad hoc committee on revenue clarifies some grey areas. Kolawole, who lamented the environmental degradation caused by mining activities on Kogi by the Dangote group and its subsidiaries, accused the multi national business concern of making billions in the state but yet fails to give back to it.

Akwa Ibom is also finding it difficult to collect its entitlement from the Dangote Group. According to reports from the place, the Itu Local Government blocked Dangote premises with their trucks because the company has refused to pay tax for more than two years despite pleas and series of warnings.
Union Bank, WACOT Rice Kick Off Financial Inclusion Drive for Smallholder Farmers in Kebbi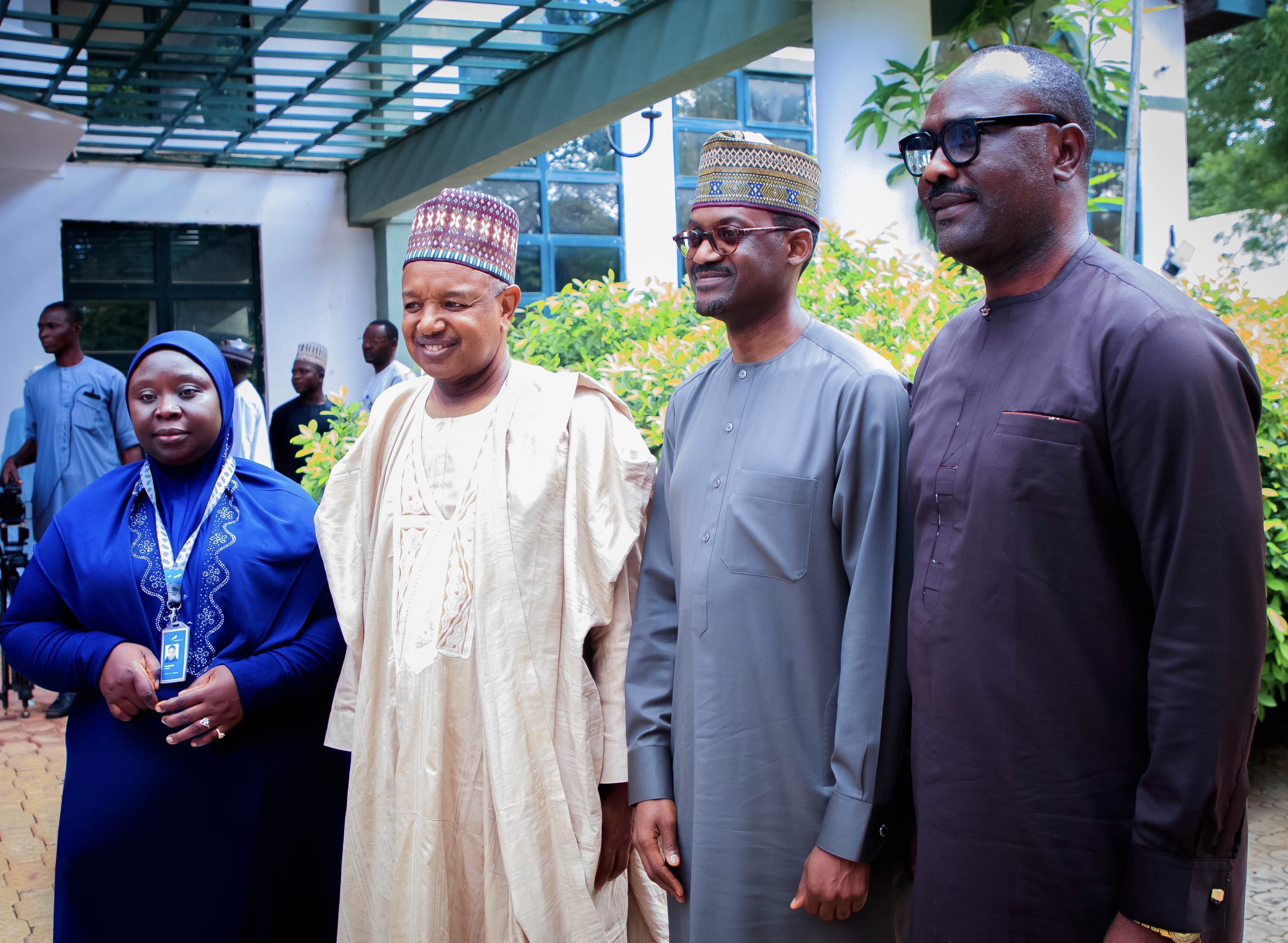 As part of Union Bank's commitment to driving financial inclusion in Nigeria, the Bank has partnered with WACOT Rice Limited – a rice processing company, to financially include 6,000 local farmers including youth and women in Kebbi State.
The Kebbi Financial Inclusion Drive (KFID) which will cover four Local Government Areas – Argungu, Augie, Suru, and Dandi – is a critical part of WACOT's Argungu Outgrower Expansion Project funded by United States Agency for International Development (USAID) West Africa Trade Hub. This program is set to resolve the overwhelming financial inclusion deficit within rural communities in Kebbi.
The financial inclusion initiative is being implemented with technical support from National Identity Management Commission (NIMC), to help the farmers acquire the relevant documentation and identification required to open bank accounts.
Union Bank will facilitate account opening and expand its agency banking network to cover the areas while supporting its agents on ground with digital banking solutions to enable seamless transacting and account management.
Farouk Gumel, Chairman WACOT and Board Chair, Union Bank was on ground in Kebbi State to kick-off the drive and paid a visit to the Kebbi state Governor, Senator Abubakar Atiku Bagudu to discuss expanding the programme state-wide.
In his recent keynote address at the recently concluded and  Chartered Institute of Bankers of Nigeria (CIBN) Conference, Mr. Gumel said:
 "As we work towards achieving financial inclusion to reach the unbanked, we must commit the same resources and investments to rural-local customers as we have done to urban-global clients to help create the growth that will lift us all to collective prosperity."
WACOT Rice is a subsidiary of TGI Group. TGI Group, through another of its subsidiary Titan Trust Bank, recently acquired Union Bank in a landmark transaction which was announced in 2021.
FIRSTBANK PARTNERS VERVE INTERNATIONAL, MAKES CUSTOMERS MILLIONAIRES IN THE FIRSTBANK VERVE CARD PROMO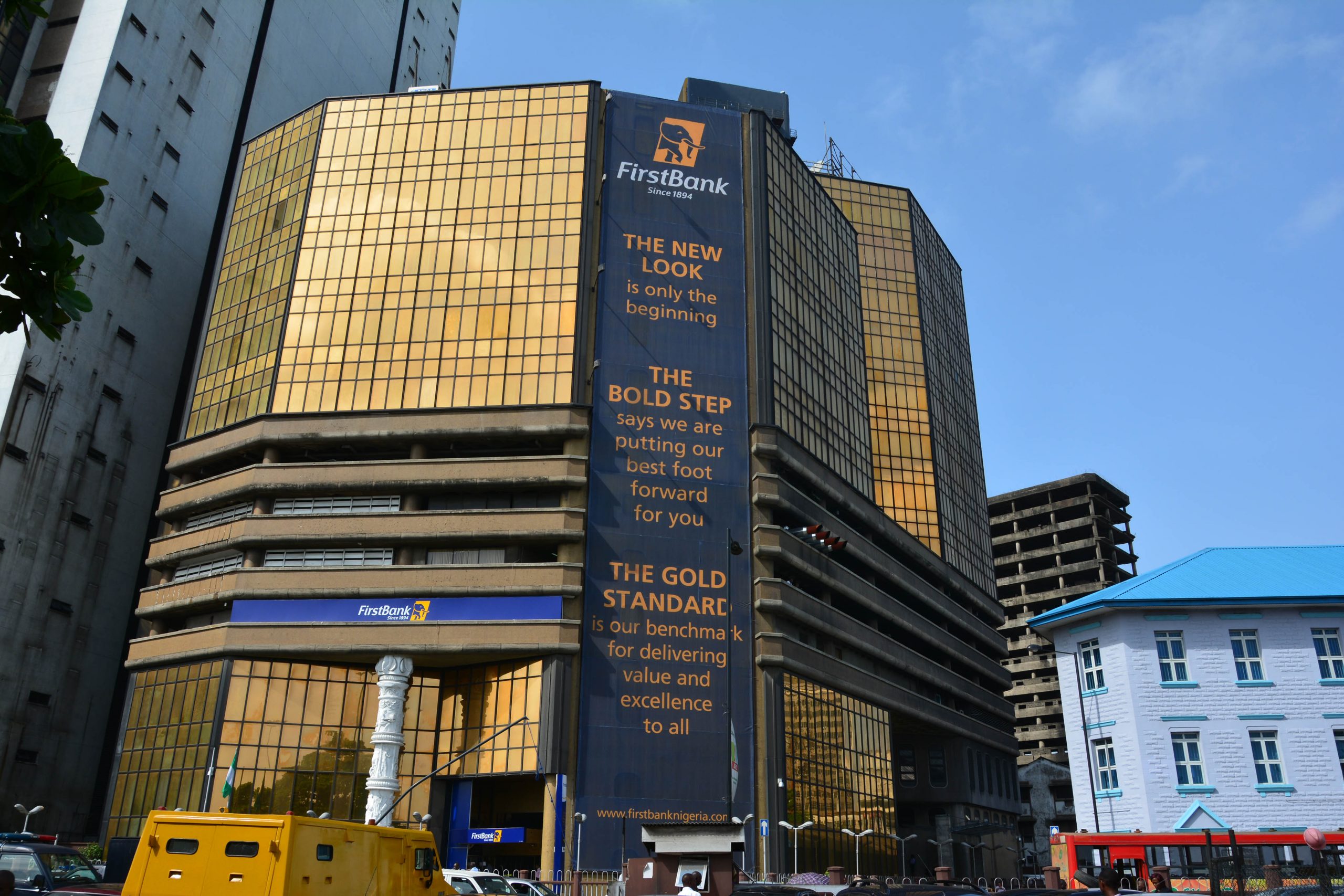 In partnership with FirstBank – Nigeria's premier and leading financial inclusion services provider – Verve International, Africa's leading payment technology and card business, has launched its third National Consumer promo designed to reward users of FirstBank verve card with exciting gifts and cash prizes to appreciate their patronage and use of the card to carry-out their electronic banking transactions.
The ongoing 2-month promo will end on 30 October 2022 as 20 customers (10 customers per month) with the highest transaction count during the promo will be made millionaires, winning the sum of N1 million each. Also, N20,000 will be won by 25 customers monthly.
On the other hand, 2620 FirstBank verve cardholders that double their transactions every week, stand a chance to enjoy 10% cashback capped at N2,000 per customer.
Speaking on the promo Chuma Ezirim, Group Executive, e-Business & Retail Products, FirstBank said "we appreciate our partnership with Verve Card through the years; a partnership of empowerment and opportunities which include growing the economy, supporting new businesses and preventing unemployment. FirstBank verve card holders are encouraged to keep using their cards as it is a card offering that promotes safe, convenient and rewarding digital banking experience with 20 customers standing a chance to be millionaires at the end of the promo."
Verve card is a secure debit card that allows cardholders to conveniently meet their daily financial needs such as payment for goods and services, airtime recharge, bill payments, funds transfer, etc. Verve card is accepted across all ATMs, POS, Web and Mobile Platforms in Nigeria.
The promo is also opened to new verve cardholders as non-verve cardholders are encouraged to visit the nearest FirstBank branch today to pick up a Verve card and start getting rewarded!
Only recently, FirstBank – in partnership with Verve – rewarded over 2601 FirstBank verve cardholders with various prizes; including N20,000 cash prize, N10,000 cash prize, N10,000 worth of airtime; power generating sets, refrigerator, cooking gas, smart TV and the grand prize of a brand-new car to a lucky winner.