Amid corruption allegations, Mele Kyari and top executives of NNPC threw a lavish party for Aisha Katagum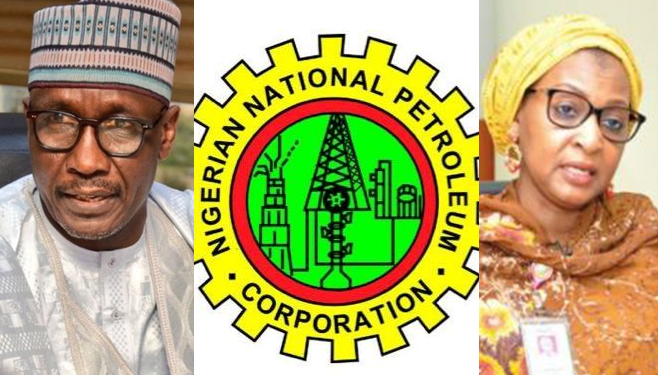 The celebration comes amid charges of corporate wrongdoing and contract racketeering among the company's top executives.
The crème de la crème of the Nigerian oil industry, as well as the Group Managing Director (GMD) of the Nigerian National Petroleum Corporation (NNPC), Mele Kyari, gathered in Abuja recently in a frontal display of wealth to celebrate the promotion of Aisha Farida Katagum, the new Group Executive Director of the NNPC.
According to accounts, the corporation incurred astronomical costs at the party, where they gorged themselves on the country's meager resources such as royalties.
The celebration comes amid charges of corporate wrongdoing and contract racketeering among the company's top executives.
One of them said that the caterer at the party served a seven-course dinner that ensured guests had a good time.
"Under the current regime, the NNPC has become increasingly politicized. You may recall that the Corporation announced promotions to top managers last week. A celebration was arranged in Abuja to honor Aisha Farida Katagum's promotion to GED Corporate Services, much to our dismay.
"Clearly celebrating the money and corruption that is within reach; even the NNPC Group Managing Director was in attendance and played a huge role with musicians singing his praises.
Others included Umar Ajiya, Group Executive Director (GED) finance and accounting, Mrs Rose Essiet, GGM Crude Oil Marketing Department (COMD), Sophia Mbakwe, GGM Supply Chain Management (SCM), and Bala Wunti, GGM National Petroleum Investment Management Services (NAPIMS).
"Bala Wunti is well-known in NNPC for selling contracts; a few days after the promotions were announced, he and other high management employees were dancing at a party.
"Clearly, these folks are not focused on the issue at hand, but rather on celebrating corruption. A prominent insider informed SaharaReporters, "This is highly unbecoming of technocrats in a blatant display of unprofessionalism."
Some of NNPC's top executives have recently been accused of accepting bribes in exchange for favorable contracts.
Court filings from July 2021 revealed how Anthony Stimler, a former Glencore Plc trader located in the United Kingdom, plotted with others to commit millions of dollars in corrupt bribe payments to Nigerian officials.
The former trader pled guilty to his role in a bribery scheme, according to prosecutors in the United States.
According to a Bloomberg story, at a video session in Manhattan federal court, Stimler admitted to conspiring to violate the Foreign Corrupt Practices Act and commit money laundering.
Prosecutors claimed that bribes of millions of dollars were given to Nigerian officials in exchange for the NNPC granting oil contracts and providing "more lucrative grades of oil on more favorable delivery terms."
Prosecutors claimed that in exchange for the bribes, officials in Nigeria caused the Nigerian state-owned and state-controlled oil company (NNPC) to award oil contracts to Glencore, two wholly-owned subsidiaries of the company, and their business partners, and to provide more lucrative grades of oil on more favorable delivery terms.
Madam Hushpuppi: How Former Oyo State Local Government Pencom Secretary Aderemi Muili Allegedly Used Pension Funds to Acquire Properties In Dubai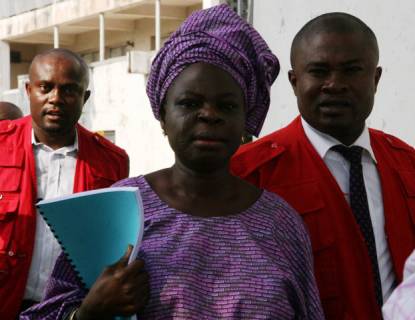 While the tears of pensioners in Oyo state may have led to the uncovering of a looting gang which for years have feasted on pension funds meant for primary school teachers, findings have shown that the radar of Nigeria's anti-corruption agencies may have been limited in bringing the perpetrators to book. Documents obtained by us indicate that Hakeem Aderemi Muili, the embattled former Executive Secretary, Oyo State Local Government Pension Board, may have used her share of the loot to acquire properties in safe havens outside Nigeria.
Aderemi Muili was one of the Principal suspects arrested in August 2013 as part of a syndicate by the Economic and Financial Crimes Commission (EFCC) over the stealing of N1.7billion pension funds meant for retirees of Oyo State Primary Schools. Though some of the properties in Nigeria were seized in 2014, after she was arraigned alongside others, Aderemi trying to outsmart Nigerian Anti-graft agencies, employed the services of first-rate real estate agents. These agents helped her move some of the funds offshore as findings reveal that in 2013, the same year she was indicted, she acquired a flat in Al Barsha South Fourth, a luxurious residential area located in the heart of Dubai where most apartments are sold between N130,000,000 to N150,000,000. While the exact payment date was not listed, documents attached to the property as seen by this online news medium showed that the former Oyo State Pencom Secretary acquired the flat using her International Passport as her means of identification.
We further learned that the said passport with number A045495** was issued on 2/7/2013, 38 days after Aderimi Muili celebrated her 49th birthday. Also linked with the property was a contact number +2348074313315, belonging to one Alhaji Muili Omo Ajorosun. It will be recalled that on Thursday, the 22nd day of March 2018, an appeal by Mrs. Aderimi Muili against the ruling of the Oyo State High Court delivered on the 24th day of January 2017 by M. L. Abimbola, C. J. in suit No: I/1EFCC/2014 was dismissed for lack of merit by Haruna Simon Tsammani J.C.A., as the Appeal Court upheld the decision of the lower court to have Mrs. Muili's properties seized by the EFCC pending the outcome of its investigation.
Olugbo of Ugbo Set to Host Second edition of Turf Club Federation Tournament, Pledges to Nigeria Unity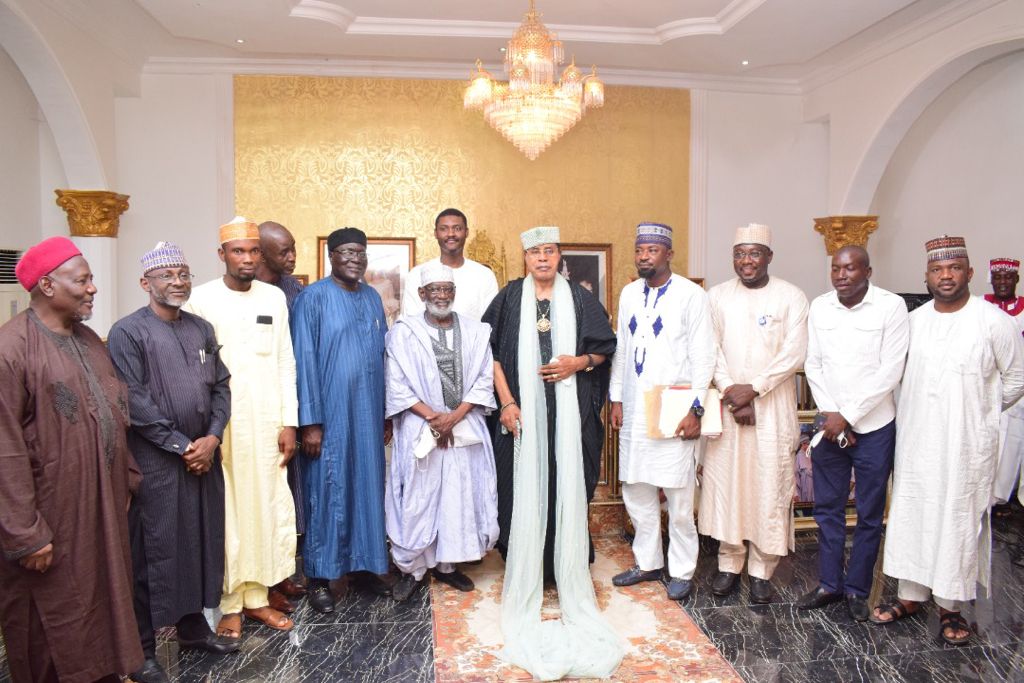 In a bid to foster continuous unity among Nigerians at a time when Nigeria is struggling to remain united as an entity; members of the Turf Club Federation of Nigeria is doing everything within their capacity in line with its core values and mission statement in maintaining peace, stability and unity within Nigeria as they visited the Olugbo of Ugbo, Oba Dr. Fredrick Enitiolorunda Akinrutan OON at his palatial palace in Ode-Ugbo; Ilaje Ondo state last week on a courtesy visit and to show appreciation for the pivotal role he played in the maiden edition of its Turf games held in Bida; Niger state recently.
The delegation's visit was to further commend Olugbo for finding time out of his tight itinerary to attend the maiden edition of the Turf game dedicated for horse lovers across the country where they converge under one umbrella to display cultural aesthetics among other things to further solidify Nigerians beyond the tribal narrative that is used to weaken our unity.
In the cause of the courtesy visit; members of the turf club through the leadership of the Sultan of Sokoto, His Eminence Sultan Muhammed Saad Abubakar III, disclosed their readiness to allow South-West Nigeria host the sophomore edition which would be hosted within the kingdom of Olugbo and Kabiyesi Akinrutan as the host. This information was contained via a duly signed letter, dated 10th of August which states that: "The federation has resolved to honor your majesty with the hosting rights of the 2nd edition of the prestigious National Horse Racing Derby in your kingdom; this will be the first of its kind to have horse lovers, jockeys owners and sports enthusiast hosted outside of Northern Nigeria"
After the parley; Olugbo's cultural team displayed the rich Ugbo cultural heritage via songs, dance and its menu. Thereafter, members of the Turf Federation gifted Olugbo a horse as a sign of appreciation for his immense support for the sport and how he has worked assiduously to foster unity and peace within the country. A substantial date for the second edition to be hosted in Ugbo is yet to be announced but Kabiyesi disclosed that; after due consultation with stakeholders and chiefs within the kingdom; an appropriate time will be fixed so the whole kingdom will be in top gear to host visitors who would be coming for the event. "We are willing to make the second edition an experience that would never be forgotten. We would make sure we put every necessary plan in place to make sure the event is successful. We will also make sure that everybody who attends will never forget in a hurry. We Ilaje people are accommodating and our sense of hospitality is unmatched. We are ready to host the tournament and i thank the members who found me worthy of such a great gesture. I appreciate you all. we will keep working creating a positive synergy to make sure Nigeria is stronger in Unity". Oba Akinrutan disclosed.
Lawyers, youth leaders, CSOs condemn Washington Post's attack on AITEO, Peters

A consortium of lawyers for human rights and justice and the Council of Ethnic Youth Leaders of Nigeria (CEYLN) in conjunction with some Civil Society organizations have said that there is an ongoing global media campaign plot against the Aiteo Group of Companies and its founder, Mr. Benedict Peters, using an international media organization, The Washington Post.
In a joint press conference by the different groups, they alleged that the allegations being peddled against Mr. Peters and Aiteo were the same issues which had already been conclusively determined by courts of competent jurisdiction or pending in court and the purpose of the publication could only be to impugn the integrity of Mr. Peters and the company.
"Out of the five questions Mr. Whoriskey inquired about, question 1 has been resolved by a competent court of law in Nigeria and the decision widely publicized. A simple internet search would have availed  Mr. Whoriskey of the judgment of the case and the present state of affairs. Further, questions 2-5 were directly extracted from untested allegations contained in a first amended verified complaint filed before the United States District Court, Southern District of Texas, Houston Division," the groups said.
They called on media houses not to yield their platforms to people whose objectives were not noble.
They added,"There is a plethora of questions which The Washington Post rather has to answer and which directly calls to question its genuineness in permitting this to happen.  It is bad for the image of The Washington Post that its staff have yielded the platform to be used for a global smear campaign and unhealthy business rivalry."
Mr. Tochukwu Ohazuruike who addressed the press on behalf of the groups, said, "Mr. Peters has stated several times that he has never received any favour by way of facilitation or otherwise from Dieziani Alison-Madueke, and there was therefore nothing to be grateful for. "He has several times denounced any such attempt to link the purchase of his property with Dieziani under such premises. His purchase of the furniture was in furtherance of his desire to furnish a property that belonged to him, and the furniture can be found, even today, at his said property at 58 Harley House. No furniture that belonged to him can be found at any other place other than in his property. "The furniture found at the UK address of Dieziani Alison-Madueke does not belong to him, and certainly could not have been the same found in his said property at 58 Harley House."
The groups said that the answers they provided should discourage future smear campaigns, saying that was not the first time it happened.
They added, "We hope that with these answers we would have satisfied  Mr. Whoriskey and got him to alert his sponsors that the plot is dead on arrival and cannot be revived.
"We also say to all such persons who would in the future want to reopen these issues that the answers are already available in the public space as there is nothing hidden and there is nothing any media house can unearth again so no need taking any jobs from the sponsors of this smear campaign."