AFRIMA 2021: IVORIANS AGOG AS AFRIMA TEAM VISITS ABIDJAN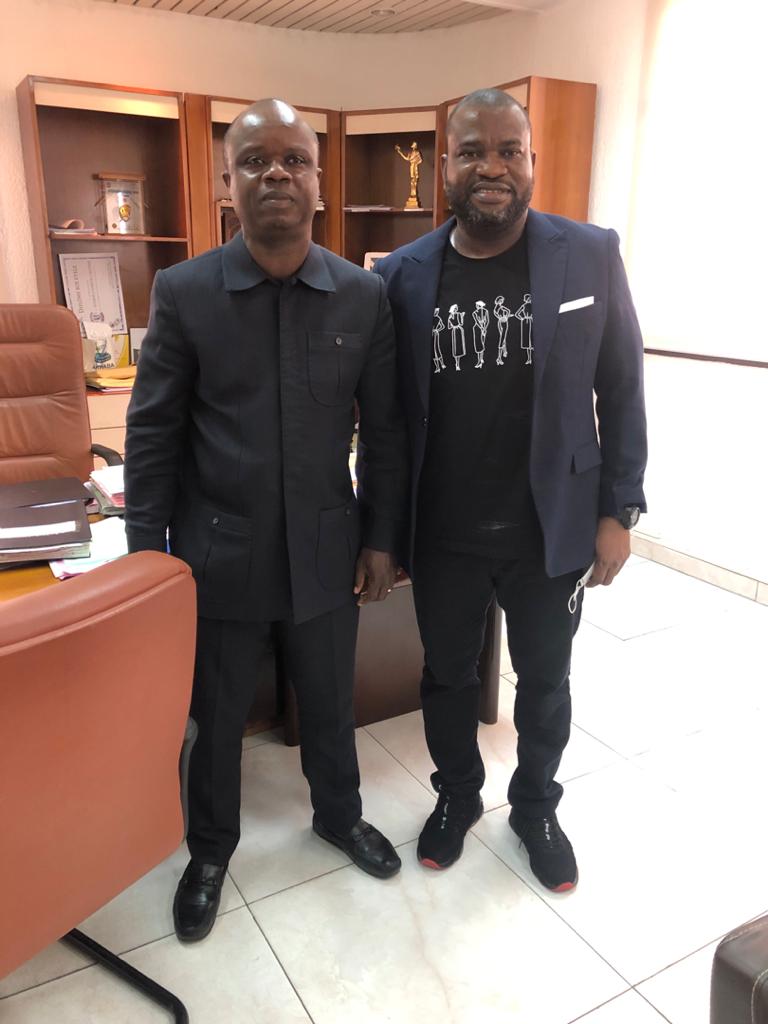 As a new world order emerges, All Africa Music Awards, AFRIMA, in its continued drive and relentless bid to build capacity for knowledge sharing among African music professionals and culture enthusiasts, hosted media practitioners, music professionals and policymakers at a stakeholder parley at the Azaline and Pullman Hotels, in Abidjan, Côte d'Ivoire on March 24 -26, 2021 where participants expressed their excitements about AFRIMA's team visit.
The media and knowledge sharing session tagged; "the drums will beat again" was set to commence AFRIMA's continent-wide campaign for the unveiling of the 2021 AFRIMA Calendar of Activities scheduled to hold in May this year.
The AFRIMA-Côte d'Ivoire Stakeholder parley specifically revealed details of the AFRIMA "journey so far" and other programs for the annual continental awards to engage music talents and content creators who are key stakeholders and beneficiaries of the awarding process within the francophone region of the continent.
Present at the conference from the AFRIMA secretariats are the President and Executive Producer, AFRIMA, Mike Dada; Associate Producer and AFRIMA Juror, Olisa Adibua; Associate Producer, Victoria Nkong; AFRIMA Juror (West Africa), David Tayorault; Monsieur Salif "Asalfo" Traoré of the Magic System as well as established artistes and media personalities.
In addition to the conference, strategic courtesy visits and stakeholder meetings were held with the Acting Minister, Ministry of Tourism and francophone Relations, Mr Yves Konan; the country's media powerhouses- Director General, Radiodiffusion-Télévision ivoirienne (RTI), Mr. Fausseni Dembele; and Marketing Communications Giant, Voodoo Group; Executive Director, Magic System Foundation, Jean-Louis Boua; and President, Association of International Press, Côte D'Ivoire, M'ma Camara.
According to the Acting Minister, Ministry of Tourism and Francophone Relations, Mr Yves Konan, "We do hope that our partnership with AFRIMA Awards will strengthen the Ivorian and Francophone Music Industry while we look forward to organizing the Annual All Africa Music Awards ceremony in Ivory Coast soonest.
According to the member of AFRIMA The jury, representing West Africa from Côte d'Ivoire, David Tayorault, stated, "AFRIMA is more than just an award ceremony. It also interested in the capacity building of music entrepreneurs, artists and journalists as a tool for the economic growth of the music industry in Africa.
The Abidjan visit is expected to facilitate greater alignment of stakeholders from francophone countries in AFRIMA and we are planning to build a regional secretariat in Côte d'Ivoire which will serve not only the country but the rest of the francophone countries in Africa."
The stakeholder conference at Abidjan is to continue the annual dialogue through which musicians, businesses, development partners, fans and the government broaden their perspective of music as a development tool while reviewing restrictions and adopting best practices in the music business amidst covid-19 pandemic.
In partnership with the African Union Commission, (AUC), All Africa Music Awards, AFRIMA, is a music and cultural initiative developed to celebrate, reward and showcase the rich musical heritage of Africa, stimulate conversations among Africans and between Africa and the rest of the globe about the great potentials and values of the African culture and artistic legacy for the purpose of creating jobs, reducing poverty, calling attention of world leaders to Africa and promoting the positive image of Africa to the world.
I did not have sex with Davido's Chioma – Peruzzi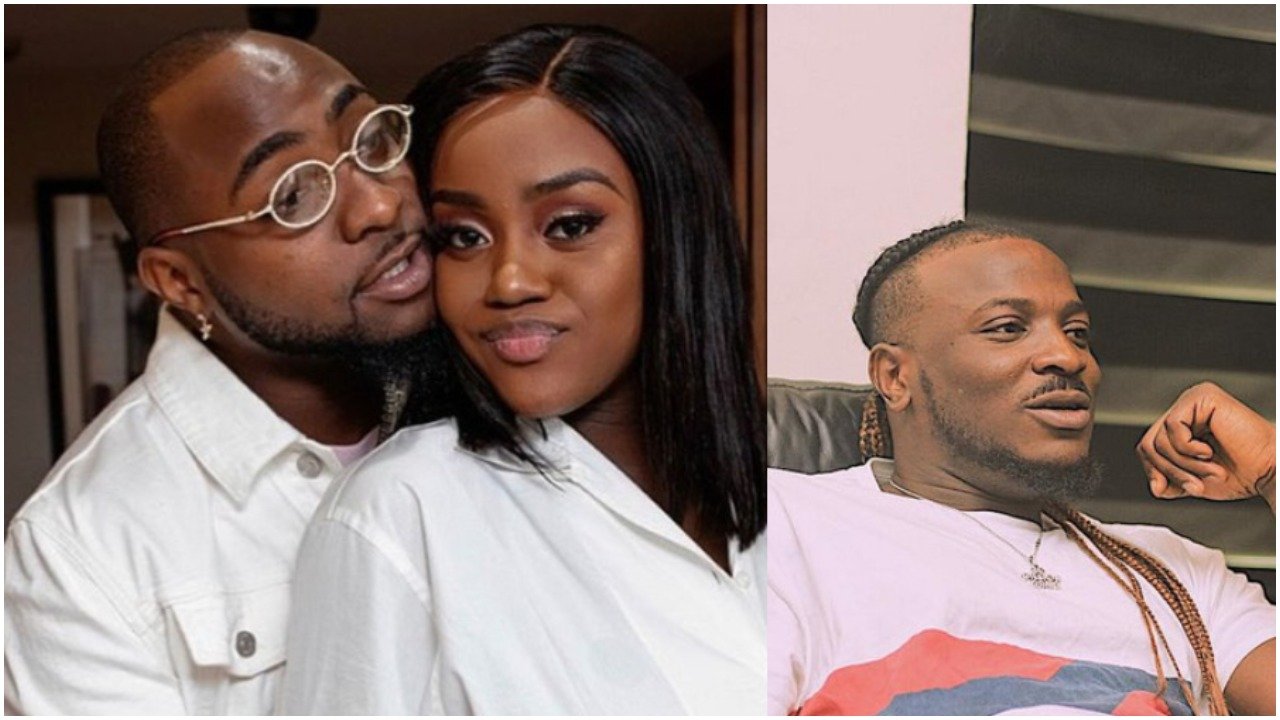 Popular Nigerian singer, Peruzzi has described rumors that he slept with Chioma, Davido's fiancée as absurd.
Amid Davido's breakup with Chioma and an affair with Mya Yafai , there were reports online alleging that Peruzzi slept with Chioma.
However, Peruzzi in an interview with media personality, Chude Jideonnwo, said it is crazy to cook up stories of him having sex with the wife of a man who changed his life.
"Someone said I had sex with the wife of the man who helped me. Do you know how crazy that is? "
According to the 31-year-old singer, the rumors have made him more careful about what goes on around him.
"Even if you hate me as a person, what did Davido do to you? Anyway, right now, I am careful of every pin that drops near me," Peruzzi added.
X-WaveTunes Entertainment set to Unveil new Artiste, Damian Wan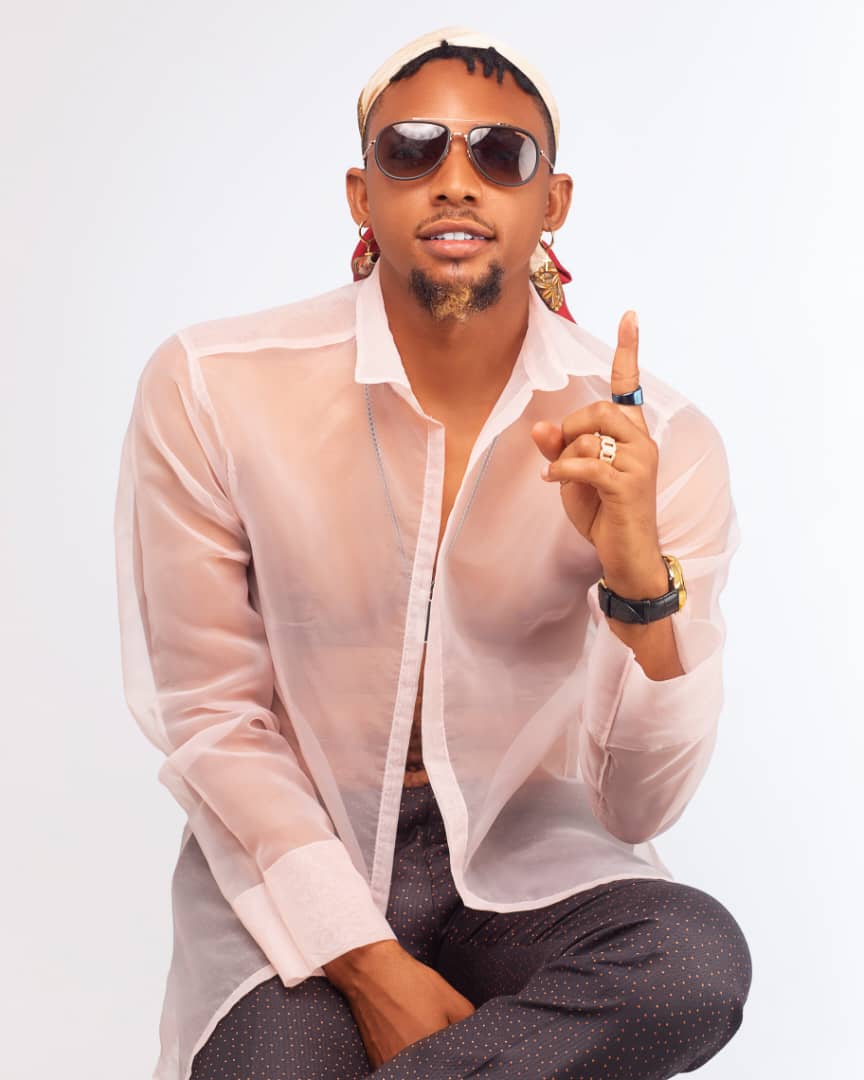 X-WaveTunes Entertainment is set to unveil Damian Wan, the latest artiste under their label.
Damian who is a graduate of Political Science from the University of Ibadan takes us down memory lane on how his passion for music started and also how the table of life turned for him when he made contact with his present label management.
He also tells Nigerians to expect his brand new single titled Kpakam which drops soon.
Excerpts…
There is a new kid on the block within the Nigerian entertainment scene and his name is Patrick Damian Wan
A political science graduate of University of Ibadan who hails from Abia State, Damian disclosed that his love for music took root while he was in the university and his exploits on campus earned him accolades that has prepared him for his journey into music.
As a student I recorded some songs that brought me into limelight on campus and people came around telling me to pursue my dream that I have bright prospects of making it big as a musician.
Damian Wan further disclosed that his genre of music is Afro Pop but a times he finds himself sliding into other genres of music.
I am an afro pop artiste who draws inspiration from my environment when I decide to churn out a new hit.
I am influenced by the likes of Tuface and Oritefemi and want to do great things to better the achievements they have recorded he mused.
His journey towards actualizing his dream didn't just come in quick succession he had to go through a lot before luck smiled his way and brought him in connection with his record label.
I couldn't get a job soon after I finished my Youth Service so I had to settle for a security job with Halogen Security where I worked as a guard till luck came my way.
It was in the course of my job as a guard that someone who saw me introduced me to the label owner of X-WaveTunes Entertainment.
I must say that ever since I came on board the label it has been a magical experience for me and I bless God for turning the table of life for me.
Looking at the state of the music scene in the country, Damian Wan is of the opinion that the music industry in the country lacks structure because as an artiste you do a song and in a split second your song gets pirated and in the long run you don't get to earn what is your due at the end of the day.
But on the positive side our music is a big export outside the shores of the country and that to me is a huge plus.
Piracy is killing the hard work of Nigerian artistes as there is no structure in place to regulate the menace of pirates.
How can you do a song as an artiste and pirates get to reap where they didn't sow?
As part of the countdown by X-WaveTunes Entertainment to release tracks off his yet to be released Eepee Damian Wan revealed that come the 10th of April a hot banging track titled Kpakam will be released to the listening pleasure of the public and his fans will love the song as it all about his style of music.
Speaking on the track Kpakam Damian revealed that Nigerians should expect a brand new song titled Kpakam from my record Label and it's going to be hot.
Kpakam is just a vibe which gives the song a direction it's also a song which is used to express good feelings between two souls.
It is that kind of song one will love to have playing in your car and at clubs and parties he rounded off.
Yoruba gods come alive in new book "Who's Who in the Yoruba Pantheon"
A new book, "Who's Who in the Yoruba Pantheon", written by PejuAkande, JahmanAnikulapo, and Toni Kan with illustrations by Abdulkareem Baba Aminu has hit the shelves.
The book captures, celebrates, and hopes to re-appropriate the Yoruba Orisas who have been demonized and characterized as animist personages especially Esu, who has been mischaracterized as the devil.
Focusing on 16 orisas, "Who's Who in the Yoruba Pantheon", attempts to define who the orisas are by focusing on their characteristics and essences while illuminating the crucial role they play as custodians of cultural ethos and beliefs. It also captures the primacy of the orisas as agents of communal and cultural cohesion.
Commenting on the book and the process that led to its production, Toni Kan noted that "The process of writing this book provided an insightful and educational excursion into Yoruba cosmology and culture."
On her part, PejuAkande affirmed that "Working on this book, I learned a lot about my Yoruba culture."
For Abdulkareem Baba Aminu who brought the gods to life through his illustrations, "I felt so honoured when I was asked to come on board the project because I've always had a keen interest in the Yoruba orisas. Most importantly, projects like this will present the orisas to a whole new generation of Nigerians and non-Nigerians, inspiring pride, restoring a sense of history and culture for the coming decades."
JahmanAnikulapo's comment addressed the place of the book as a contemporary guide and educational tool. "Who's Who in the Yoruba Pantheon is a significant contribution to the deepening of cultural understanding among the races of our collective humanity, in particular between Europe and Africa, which often appear far apart in terms of a racial relationship. As the father of a teenage African-German daughter, who is highly curious about African cultural and historical virtues, I appreciate the educational value of this publication, hence my gladness at contributing to the writing and production of the book.
"Who's Who in the Yoruba Pantheon", published by Iwalewa books is now available in bookshops.
Link – https://youtu.be/0XLFPPxBQGQ