MY ADVISE FOR EDO PEOPLE IN THIS COMING ELECTION….. DR. SAMUEL OSAIGBOVO OGBEMUDIA
Former two-time governor of old Bendel State, Dr. Samuel Osaigbovo Ogbemudia is an elder states man. Many people have been waiting to hear from him to know his stand on this forth coming election in Edo state. In this Exclusive Interview with SUNDAY ADEBAYO, he expresses his belief and assessments of the present Edo state government, and also analyze the likely outcome of the coming election… Excerpt.
 What is your assessment of the present Edo state government?
Well having been there by qualification, assessing them is that I have been there before and I know the problems and I understand some of their approaches taking the totality of what I know, the man, Adams Oshiomole has performed extremely well and that is why I decided to defend him, and that is why I give him all my support and that is why whatever he does, I look at it against the background of the difficulties which myself passed through. So from the point of view of development, he has done the best he could, but that doesn't mean he could not do better maybe because there was not enough money.
 For those ones that you think he has not done well, was it that you were not able to brief him about the major problem of the Benin people when he came in?
There is no one that he has not done well, there is nothing I asked him to do that he didn't do, after looking at the totality of the problems of what I experienced myself, Oshiomole has done wonderfully well.
 Looking  at the activities that trailed during the APC primary that lead to the emergence of Obaseki, do you think the party is united enough to win this election?
Well I cannot speak on that because I was not at the primary, secondly I only read about it in the newspaper and perhaps the rumor here and there by people who attended and those who didn't attend and there was great variation between the story being tabled by those who attended and those who heard it, so we don't know which one to believe, but my believe is that if people appreciate goodness in anybody, they should appreciate what Oshiomole has done in this state because if other previous governors have done as much, he would have gone higher than he did now. So far as I am concern I think that people if they look at what Oshiomole has done against the background of what people did in the past, they will vote for APC.
Now Obaseki promised that if he comes in, he is going to provide over 200,000 jobs but people were now speculating, asking the question that when he was the head of economic team in Edo state, he was not able to provide anything of such. Do you think in your own opinion, looking at the present governance with your approval of Oshiomole great performance, do you think Obaseki is up to the task of the promise he is making?
Firstly, Obaseki is not  in my view a politician, he is not a professional politician, he is a technocrat  and in his position as a technocrat, he has information on all the affairs of government, as to whether he could have done that as technocrat, advising the governor, the ultimate responsibility for the job to be done is that of the governor, he may have recommended and the governor did not see it as a priority, so you cannot blame him, when he comes from what I have had in discussion with him and I was convinced that he knew where the pendulum was swinging, he knew where he was going  because his objectives were very clear to him and he's also not mindful of the fact that while he is looking straight at the objectives, there are many intervening obstacles, diversional obstacles on the way, and he is prepared to negotiate them. So it is that ability that gives him credit over his opponent.
Looking at when you used to be the governor of the old Bende, bringing together Edo state, Delta state and the couple of other states that you manage then, Things were going right, there was no much complain about running the government, but now what is your assessment of the crisis rocking PDP in Edo state right now?
The only word I've always used is mismanagement of victory, when a political party of substance going to election whether win, victory or defeat, must set up a committee to access their performance and see where things went wrong, whether PDP did it or not, I don't know but not to my knowledge if they did, that notwithstanding its management of victory was not and I think too that the people themselves were tired of hearing the same voice every day, the issue of change came into focus.
Do you think pastor Osagie Ize Iyamu had the political sagacity to perform better than Oshiomole if he eventually becomes the governor of Edo state?
Pastor Osagie Ize Iyamu is my son, his father was my own father, so when the man was leaving, he said look after your son for me, pastor Osagie has tremendous energy unquestionable in credentials that he can use, but he is on a shaken platform, probably if he was in APC, there would be no problem, he would by now be celebrating, if he was in another party, probably he would be celebrating. But first, he had to kill two birds with one stone, he had to reactivate the reputation of the PDP and then take advantage of it to ask them to vote for him but he cannot do the two together because correcting the hills of the past and calling them to order, by the time they finish, the vote is over. But as a person you can't beat him, he is a first class fellow and I will go with him anywhere.
So what you are telling us now is that come this election which is drawing close by, if past Ize Iyamu Can rectify some loop holes that you think  are the problems of PDP in Edo state, do you think he has a higher chance of becoming the next governor of Edo state?
If there are two people that he has to do this to, he has to do this to the elites who at their drinking base, they criticize not himself but his party, then he have to do it to the population, and those population, the majority, card bearers who can vote, the elites their voice he will hear so loud every day, they are minority, so it is not something you can do in one month or two month if he still remain in PDP correct the hills of the past, he will be on top but whether he can do everything together before next two month election is what I don't know.
Okay recently when the PDP want to have their gathering at Ogbemudia Stadium, there was an information that the governor instruct that they don't have their campaign at that stadium, do you have any idea ?
No I never heard , the truth is this that as at today the government is the caretaker and trustee of the  stadium, the stadium belong to the people, so it is for them to say yes, this man coming to the stadium, will it be in our own benefit or against us? So they take a decision and that in the decision influences the reply to its letter,  that is what it is. But I believe that when government refuse to allow them to organize at the stadium, the generality of the people who would normally have gone to the stadium didn't feel too good about it, so they might decide to punish government for it, so you don't know where the pendulum is swinging but its important for people like us, it should not have been rejected the refused to the use of the stadium because that will not add any much value to whatever they are doing, but by refusing it, it has added value to it.
How can you compare politics in Edo state, the way it is practiced now and the way it was practiced when you were priviledge to be at the realms of power?
Yes remember I was the governor at a time when I was a military officer, I was only on posting by the supreme headquarter to Benin. I didn't win any election but when I came back and decided to seek election I won because I told them to allow me finish the unfinished job and they agreed and I won so comparing the two, you will find that there is quite monumental difference
What is your advice for Edo people in this drawing near election?
My advice is this, if what they told me in the past and with my experience that they want development, they don't want their money to be spent paying lawyers and going to court every day, then they must pick the person whose chances are better because every person has a way of accessing , for example I had a meeting here yesterday and I said to them, here is a paper for about 200 people, write down which party you think we should affiliate with, since we are not in politics, they all wrote down, over 100 voted for one party, six voted for one, two voted for one. So if you sent such people to the poll, they will all vote for A, what is in their mind is different, and they will go there.
How far will you tell us you have gone with Samuel Ogbemudia foundation?
Good, over the years I have been a victim of diabetic and from tablets, I progress to insulin injection and I started this 1970 and I started injection 1980 and I didn't want other people to suffer the same thing because of lack of information, more importantly the diet that can easily cure the problem. So I got together experts who are prepared to help, some of them in America, some in Canada and some in Great Britain. So we set up Ogbemudia foundation to purely accomplish three things, the first is good governance, the second is youth empowerment and detect its non-communicable diseases, from the diabetic information we are putting together and talking to people on what they need to know. Sometimes I address people and at the end of it, I tell if they have diabetics.  And it is going on gradually. But those who are going to help me are yet to come.
Since the beginning of the foundation, how much assistance or donations or help have you received from people that you have sent letters to or you can call to help curb fight the pulse?
We have not gone out, but the present Delta state government has been helpful. When he was coming, he brought a cheque of five million to the foundation, Oshiomole promised to help and am hoping that once the problem on hand is sorted out, he will do something. There are many people we've talk to, but we have not asked for help, and when I have got all those information and those visitors have come and put down what they can do, then I will know what I need and ask people to assist us.
So far will you say you have been receiving response from people in terms of visitation, and feedbacks?
Oh yes, a lot of people, our doctors go about talking to people, counseling them on what to use, and what to kind of food to eat because not everybody  can afford insulin of 11,000, to avoid insulin you must take diet that will perform  the same function.
 A diversion from the foundation now, if anybody look at you some people will still think daddy is 70 or 75, but even looking at your present health condition over the years and the fact that you can no longer walk and run the way you used to do some years ago, what would you say you've been doing that is making you looks so good like this sir?
Well, credits goes to that lady (pointed at his wife Mrs Yetunde Ogbemudia), but apart from that, In 1953, I was  admitted into hospital and the doctor diagnosed me of Amoebic dysentery  and I spent twenty one days, but when I had my accident in August 5, 2010, I break my leg and I have to move from one operation to another, and apart from that leg, well so far am alright, I can see, I can move about with my walking stick but better than it was a year ago, so gradually the thing is coming up, because the doctor told me that I am suffering from incurable disease and when I asked him, he said old age and he asked me whether I've seen anybody who cured old age, I said no then he must keep off with it.
Looking at how far you have come, when you were born till now, what would you advice the younger generations who are aiming higher to be in the position of good health and proper understanding with their creator, what will be your advice for them?
My advice is simple, when I was a boy, an elder cousin of mine pass his junior Cambridge, we had a wake keeping to thank God that he was able to get to that standard, but since then, there have been PHDs, nobody worries about it, we have made tremendous progress to the young men of today to be able to  catch  up and keep himself and family together, he must educate himself, because education has no age limits, that is the invoice of continuing education and it means that there is no end. Sometime ago, I witnessed the graduation of open university in London and one of the graduates was 94 years old, and when the press asked him at the age of 94, what are you still doing? He said I have always wanted to be educated. Sometime in 1969, I was the sole administrator of the Nigerian Airway and I advertised for an accountant and twenty five thousand people applied and we set up a criteria to screen the application  and we finally came to a hundred and we have to be looking for criteria to reduce it. But finally out of that hundred, there were six with master's degree, there were two with a PHD, so what do you do, do you leave the PHD and take the first degree.  Nigeria should no longer rely on first degree; they should go further and specialize , when I was the governor, I told the  ministry of education , inform all the student ,anybody who comes out of the college with good result in WAEC because one boy from AGBOR had 7As and that's an automatic scholarship, if you got a first class from a university degree, you get automatic scholarship to study for higher degree because the Nigeria of tomorrow is going to be very competitive and it has started, so the youth must learn to concentrate on their studies, stop fighting until they have reach the ultimate.
Would you say you are fulfilled in life?
I am fully fulfilled in many ways, first I never thought that I will ever get here till now. One gentle man brought his insurance paper to me in 1960, he said it will mature in 1975 it was 15 years away and I said I wont take because fifteen years is too far , but eventually I was quest to pay into bank in order to insure myself , on a date in 1975 I received a letter , it said your insurance is due, where do you want the money to be paid into, I regretted not putting  more but I never thought I will witness it mature, two, I never dreamt that one day I will be a governor of a state, Benin state for that matter. three I never thought when I join the army I will be a general , I merely go there to go and do my own work  and God was kind to me and they move me forward and fast. I have had children and God has been kind, not one of them has ever been admitted in the hospital, no one is sick. Where I live, this house I inherited it from my mother and I live here, I did my governor job from this very table so what else do I want, all I have gotten didn't mean anything to my children because they all live at home but my other colleague were told to handover the government house within 24 hours to the new governor, but it didn't happen to me because I just took my own briefcase and return back to my house where I operated from.
House Of Representatives Issues Warrant Of Arrest On Central Bank Governor, Cardoso, Accountant-General, 17 Others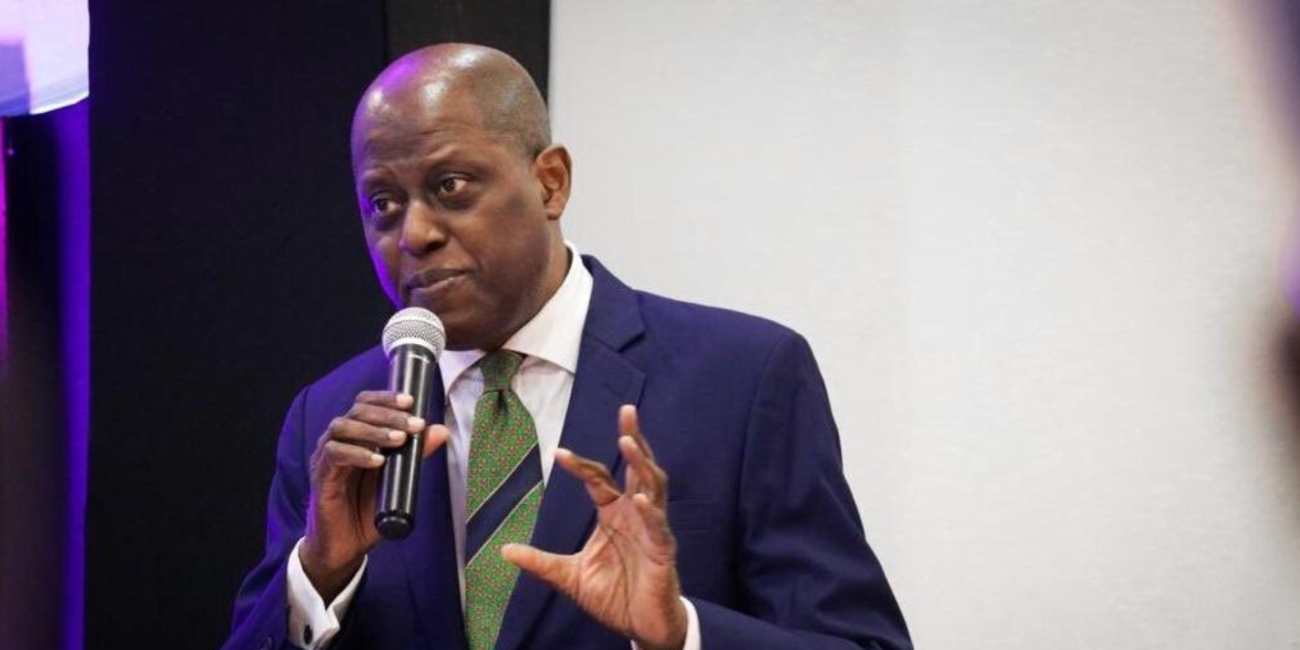 The House of Representatives' Committee on Public Petitions has asked for a warrant of arrest to be issued on the Governor of the Central Bank of Nigeria (CBN), Olayemi Cardoso, the Accountant-General of the Federation (AGF), Oluwatoyin Madein, and 17 others over refusal to appear before it to answer questions on their operations.
It was gathered that the issuance of the arrest warrant was sequel to the adoption of a motion moved by Fred Agbedi, representing Ekeremo/Sagbama Federal Constituency of Bayelsa State on the platform of the Peoples Democratic Party (PDP) at the committee's hearing on Tuesday.
Agbedi, while moving the motion, said that the arrest warrant had become imperative following the attitude of the invitees, adding that the parliament worked with time and the CEOs had been invited four times but failed to respond to the invitations.
Agbedi said that the CBN Governor, the AGF and the rest of the invitees should be brought to appear before the committee by the Inspector General of Police through a warrant of arrest after due diligence by the House Speaker, Rep Tajudeen Abbas.
The Chairman of the Committee, Micheal Irom (APC-Cross River), in his ruling said that the Inspector-General of Police should ensure the invitees were brought before the committee on December 14.
It was gathered that the petitioner, Fidelis Uzowanem, had earlier said that the petition was anchored on the Nigeria Extractive Industries Transparency Initiative (NEITI) 2021 report.
Irom said, "We took up the challenge to examine the report and discovered that what NEITI put together as a report is only consolidation of fraud that has been going on in the oil and gas industry.
"It dates back to 2016 because we have been following and we put up a petition to this committee to examine what has happened.
"The 2024 budget of 27.5 trillion that has been proposed can be confidently funded from the recoverable amount that we identified in the NEITI report.
"It is basically a concealment of illegal transactions that took place in NNPCL; they have been in a sink with some oil companies where some companies that did not produce crude were paid cash core, an amount paid for crude oil production."
FCTA uncovers illegal oil refining warehouse in Abuja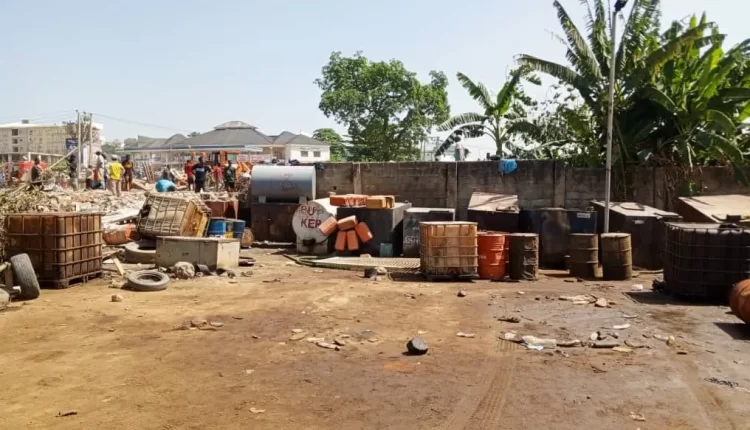 In continuation of the city cleaning exercise, Authorities of the Federal Capital Territory Administration (FCTA) with operatives of security personnel have uncovered an illegal oil refining warehouse in Mabushi, opposite Mobile filling station on Ahmadu Bello way in Abuja.
The Director, Department of Development Control, FCTA, Mukhtar Galadima after the operation on Thursday, said the illegal refining site was discovered during the continuation of the city cleaning exercise.
According to him, about three to four plot of lands designated for commercial purposes have been converted to an area where oil and diesel are being adulterated and circulated to other parts of the city.
Galadima explained that the city sanitation task force will look into the provision of the law and make necessary recommendations to the FCT Administration for further actions on the plots used for the activity.
He said there was no arrest but the items used in carrying out the illegal refining have been impounded.
Galadima said, "During the continuation of our city sanitation exercise in Mabushi opposite Mobile filling station on Ahmadu way, we discovered an illegal refining site where oil and diesel are being adulterated, we have done the needful by moving the items to Nigerian Security and Civil Defence Corps.
"From what we have seen so far, about three or four pilot of lands designated for commercial purposes have been converted to unapproved activities, which we believe the owners are fully aware, there will be consequences.
"We are going to look at the provision of the law and make necessary recommendations to the FCT Administration"
He said the administration will continue to go tough on activities being carried out without government approval,  especially revocation of the titles.
Collaborating, Head, operations FCT Directorate of Road Traffic Service (DRTS), Deborah Osho said the city management team during the exercise also discovered that most of the areas in the Nation's capital have been converted to illegal car mart and motor parks.
She disclosed that fifteen vehicles have so far been impounded since the operation commenced about two days.
Central Bank To Freeze Accounts Without BVN, NIN From April 2024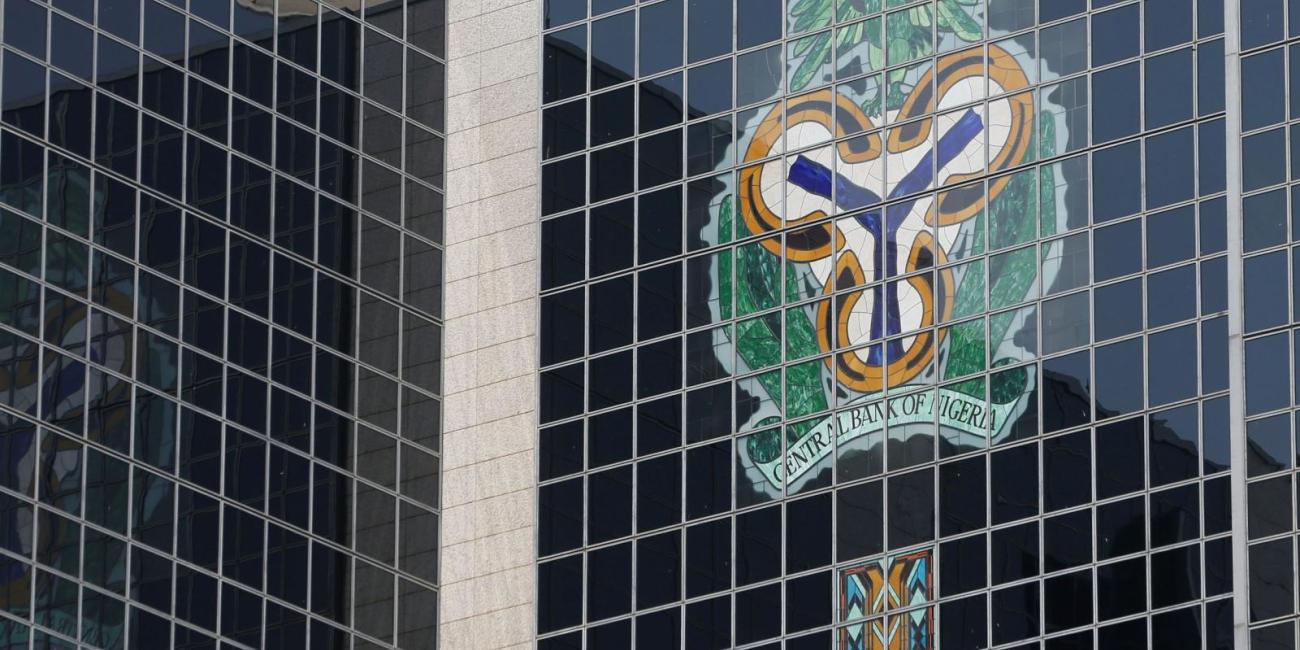 The Central Bank of Nigeria (CBN) said on Friday that it will freeze accounts without a Bank Verification Number (BVN) or National Identification Number (NIN) from April 2024.
This is according to a Friday circular by the apex bank which said a BVN or NIN verification will be "conducted shortly".
It also said all BVN or NIN attached to accounts/wallets must be electronically revalidated by January 31, 2024, according to the circular by the CBN Director of Payments System Management Department Chibuzo Efobi, and the Director of Financial Policy and Regulation Department Haruna Mustapha.
More details later….