Adenuga Jr: Visionary, Africa's telecom giant clocks 69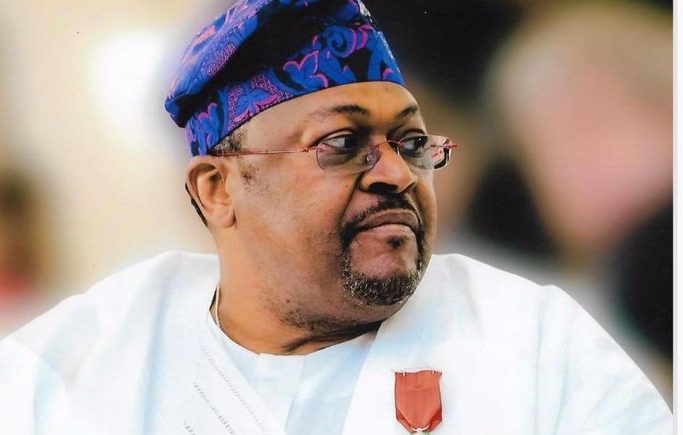 Hardly in this part of the globe  would you easily find a man like Otunba Michael Adeniyi Agbolade Ishola Adenuga Jr. CSG, GCON, an industrialist, seasoned leader, proficient administrator, entrepreneur,  oil mogul, and telecommunications giant, better known as  pillar of prosperity.
For starters, Mike Adenuga Jr, as he is fondly called, is not your regular fellow. He ranks well and truly as an unusual businessman and  magnate, one who is not only outstanding at what he does, but a man who also stands head and shoulders apart from his peers.
Truly, the story of telecom  and energy sectors in Africa and in his home country Nigeria would be incomplete without a copious mention of the strategic role he  played in both categories. But it is in chronicling his exceptional journey of well over three decades in various fields of endeavours that some of the unique and exciting qualities that make Adenuga a rare breed are revealed.
It is Interesting to note that he has proven in all scores to be a wise and smart business person and  a revolutionary telecoms model who has positively impacted Nigeria and Africa. He has enabled telecoms in a way no other entrepreneur has while his voyage into the corporate world are ornately encrusted and iconic. Indeed, he is one man who has demonstrated a great capacity to show the way to lead men where they ought to be and shown that nothing so conclusively proves a man's ability to lead others as what he does from day to day to lead himself.
As he turns 69 today, April 29, Otunba Adenuga, displays no cyphers of aging and still has the same vigour, brilliance and zeal he exuded in turning ideas into reality in his early years. Born on April 29, 1953 to a royal family, he is a living example of how creative innovative ideas and fortitude can be combined to achieve astonishing results.
He creates a composite image of endeavour and an ideal principle of maturity. Repulse him with every grit in your vein, treasure him with every air you breathe or be apathetic to his style, philosophy and essence, the billionaire is a man you could vouch has fulfilled his destiny with panache.
As we extol his virtues, the make of  this great man of our time is better appreciated in the forte of his leadership commitments, the validity of his dealings, the trustworthiness of his purpose, the quiet valor of his principles, his capacity to suffer and his disposition to endure in order to achieve success and positively impact the lives of millions.
He was audacious enough to explore and invest in the Information and Communication Technology sector in Nigeria at a time when it was  considered huge risk to do so and only few players were in the sector. Today, the Chairman of Globacom is clearly one of the foremost leaders in Nigeria that have distinguished themselves not only as dynamic business administrators, and technocrats but also like a burst of the rainbow through a very cloudy sky, is a businessman  that has shown a high degree of business ingenuity, pragmatism and love for country.
It is note worthy that his creative, realistic and resilient approach to leadership has brought a lot of transformation to telecommunications  industry  of which his  company Globacom is Nigeria's second largest telecom operator, with a presence in Nigeria, Côte d'Ivoire, Benin Republic and Ghana.
No wonder  then that despite the magnitude of the telecommunications company, Adenuga is very proactive and almost ever-present in most sectors. He was quoted as saying in a tribute to celebrate one of his past birthdays that: "You cannot be in my position and be oblivious of developments around you."
There are evergreen testimonies that since its establishment, Globacom has never had an advertising agency for its commercials and promotional materials, as is the case with other  big companies. As a testament of the ingenuity of its employees, materials are created in-house  and that accentuate the inventive resolved of the man popularly called 'The Bull.' He is a workaholic par excellence.
He firmly has a hand in every brand ambassador and innovative instructional signs off on all promotional materials, notwithstanding his fabulous self-effacing nature and always in tune with current culture and trends. Many young people look up to him as an ideal mentor and role model because of his secured and discreet lifestyle amidst business achievements.
A man of vast fortune, Forbes latest ranking indicated that Adenuga grew his wealth from $6.1 billion last year  to $7.3 billion this year and remains Nigeria's second richest man, sixth richest person in Africa, number 324 in the Billionaires 2022 list in the world and built his fortune in telecom and oil production.
Also, he owns stakes in the old  Equitorial Trust Bank and the oil exploration firm Conoil (formerly Consolidated Oil Company). His oil exploration outfit, Conoil Producing, operates 6 oil blocks in the Niger Delta.
Despite the challenges and unpredictable operational environment experienced by many sectors of Nigeria's economy, Globacom has continued to drive transformational innovation  and digitalization in the telecommunications space
As the first truly Nigerian multinational telecommunications company with good standing and most respected grandmaster of data, Glo which was established on 29 August 2003 by  Adenuga, Globacom Limited has over  3,379 employees and is ranked high among its competitors.
With his mobile phone network, Globacom, is the second largest telecommunications operator in Nigeria, with about 55 million GSM subscribers and 39.3million internet subscribers. Glo is a household name and subscribers continue to express joy with the performances of the company in the last 19 years of its existence. Its leadership, according to industry analysts, may not be unconnected with its reputation as the network with the widest 4G LTE coverage in the country and its consistent improvement in data services.
Born to make telephony and allied services accessible and affordable to every African across all levels of society,  Glo from inception espoused such fundamental values such as providing world class cutting edge, up-to-the-minute technology; best value for money; never-say-die spirit and its pride in the Nigeria heritage.
Indeed, Globacom has continued to live up to its corporate vision of  building Africa's biggest and best telecommunications network . This is a however a tall dream for a company that started 19 years ago and aiming towards surpassing  its goal by continuously innovative and being one of the best telecommunications services providers in Nigeria.
The company gained its reputation of being a pace setter by being continuously innovative in Nigeria/Africa telecommunications industry and has been able to distinguished itself from other mobile phone service operators by being the first to introduce new products and services to its customers.
Globacom came to the Nigeria mobile telephony market by offering per second billing and became the first in the country to offer such a billing system. The feat immediately attracted numerous subscribers who were eager to cut cost, started swapping their SIMS to the network as the new billing offered a cheaper option. Consequently, the company started growing and gained market share. For instance in just one year after it started operations, it gained 25% market share in the telecommunications industry.
Before then, other mobile phone service providers, said it was impossible to attain such a billing system till the year 2007. So Nigerians were excited of the innovation, as they were going to be charged based on the actual time spent. In doing this, the company created a lasting impression that they understood the needs of the people and were ready to meet them.
Similarly, through Adenuga's visionary leadership, Glo in 2011 became the first telecommunications company to build an $800 million high-capacity fibre-optic cable known as Glo-1, a submarine cable from the United Kingdom to Nigeria. It was the first successful submarine cable from the United Kingdom to Nigeria.
That feat was only matched last week and eleven years after by Google and cable landing partner, WIOCC which announced the landing of its state-of-the-art Equiano subsea cable in Lagos and expected to significantly impact Nigeria's current and future international internet connectivity demands.
The Equiano cable according to Google, is designed to start in Portugal in western Europe, run more than 12,000km along the West Coast of Africa and land in Lomé, Togo; Lagos, Nigeria; Swakopmund, Namibia; Rupert's Bay, Saint Helena, and Melkbosstrand, South Africa. It will also establish a valuable new high-capacity internet connection between the African continent and Europe.
It is on record also that Globacom was the first network in Nigeria to roll out the 4G LTE service in October, 2016, and also the first to launch a nationwide 4G LTE network, offering instant efficient broadband internet to millions of subscribers at speeds that are several times faster than the 3G network.
As part of efforts to ensure that Nigerians have telecom quality of experience (QoE), Glo has been investing billions of naira in modernising its network for the future 5G services. The capacity of Glo 1, its submarine cable, has been upgraded to 300G, giving huge bandwidth for mobile and enterprise business.
Significantly, Adenuga's character and conduct epitomize the true face of telecommunications, patriotism, nationalism, and progress as he is leading a new agenda for quality data for Nigerians and Africans. His journey in life remains a perfect model of the grass to grace phenomenon. His father, the Oloye Michael Agbolade Adenuga Sr, was a school teacher while his mother, Omoba Juliana Oyindamola Adenuga (née Onashile, of Okesopin, Ijebu Igbo), was a businesswoman of royal Ijebu descent.
He received his secondary school education at Ibadan Grammar School, Ibadan, Oyo State and Comprehensive High School, Aiyetoro, for his Higher School Certificate (HSC). He worked as a taxi driver to help fund his university education while in the United States where he graduated from Northwestern Oklahoma State University and Pace University, New York, with degrees in Business Administration.
He made his first million in 1979, at age 26, selling lace and distributing soft drinks. In 1990, he received a drilling license and in 1991, his Consolidated Oil struck oil in the shallow waters of Southwestern Ondo State, the first indigenous oil company to do so in commercial quantity.
Adenuga giant strides in the telecommunications sector started when Globacom received its first license in 1999. Though revoked, the company was reissued another license in 2003 after a government auction. Thereafter, the company launched services in the Benin Republic in 2008 and has continued its spread across West Africa (into Ghana and Côte d'Ivoire), with more licenses currently being prospected in other West African countries. In 2015,  he made a takeover bid to purchase Ivorian mobile telecom's operator Comium Côte d'Ivoire for $600 million though the deal failed.
His awards include, African Entrepreneur of The Year at the first African Telecoms Awards (ATA) in August 2007 and named Grand Commander of the Order of the Niger, GCON by the Federal Government of Nigeria in 2012. He holds a Yoruba chieftaincy title of  Otunba Apesin of the Ijebu clan.
In 2018, he was decorated with the insignia of a Commander of the Legion of Honour by President Emmanuel Macron of France. This followed his remarkable contributions to the development of the French-Nigerian bilateral relations and appreciation of the French culture, (Chevalier de la Legion d Honneur), the highest French decoration and one of the most famous in the world. The businessman  is the only and first-ever Nigerian to have received the award since its inception.
He was cited as one of the Top 100 Most Influential Africans by New African magazine in 2019. And for his exploits in changing the African narrative, he was decorated with Ghana's highest civilian national honour, the Companion of the Star of Ghana (CSG) recently "in recognition of your unique and outstanding contribution to business enterprise both in Ghana and the continent of Africa at large." He is happily married and blessed with seven children.
But as we celebrate the life of this corporate leader and icon at 69, he is certainly God's special gift to his people and visionaries like him are a rare phenomenon that come up once in a generation. People around him are always captivated and impressed by his humility and generosity. His vision has transformed the way most Nigerians perceive telecom  even as he remains in high spirits  with renewed vigour to continue to transform the lives of his people.
He is indeed  a man of integrity, leader of men, an achiever, a man close to the people, a philanthropist who through his  pan-African philanthropic foundation, has  assisted Nigeria and other African countries to achieve social, economic and technological development while contributing to an improved future humanity.
No doubt Adenuga stands out as a global and Nigerian patriot from the Southwest while his love for the arts is intrinsic and immeasurable. Aside from direct financial commitments, including massive sponsorships, Globacom currently retains the largest number of key players in the entertainment industry as brand ambassadors while actively engaging them.
Also, his love for mankind is amazing which stands him out as an outstanding corporate leader, humanist, visionary businessman who has over the years been working tirelessly to support all manner of people, including the less privileged members of society.
Today, we join all his teeming fans, associates, friends and family  to appreciate and wish this rare gift of God to Nigeria, and indeed, Africa, Adenuga Jr a blissful 69th birthday.
By: Ugo Amadi
UGO AMADI is the Editor of Champion Newspapers, he wrote in from Lagos
Doyin Okupe appeals money laundering conviction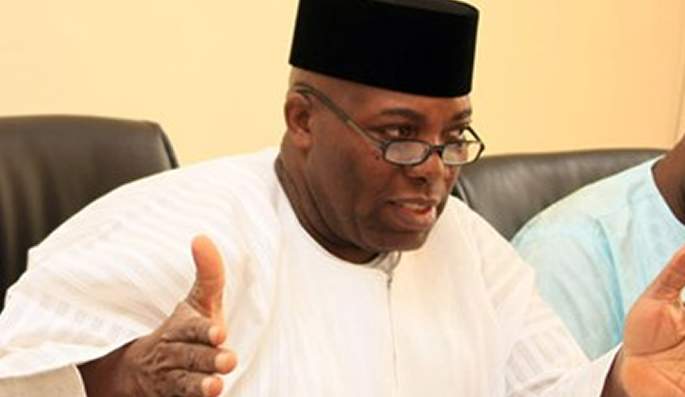 Former Director-General of the Labour Party Presidential Campaign Council, Doyin Okupe, has appealed his conviction on money laundring charges by the Federal High Court in Abuja.
Justice I. L. Ojukwu on December 19, 2022 convicted him of two counts of money laundering and sentenced him to two years imprisonment with an option of fine.
The Economic and Financial Crimes Commission had told the court that Okupe received over N200m cash from a former National Security Adviser, Col. Sambo Dasuki (retd.), without going through the bank.
The anti-graft agency said he violated the provisions of the money laundering law.
In an appeal filed by his lawyer , Joe-Kyari Gadzama, SAN, on Thursday, Okupe is seeking the reversal of his conviction.
He argued that he received the said sums in cash not in his individual capacity but for the Office of the Senior Special Adviser to the President Goodluck Jonathan on Public Affairs.
He said he acted under the instructions of the ex-President and hence, he should not be penalised unjustly.
FIRSTBANK ANNOUNCES CALL FOR APPLICATION IN THE THIRD EDITION OF ITS FIRSTBANK MANAGEMENT ASSOCIATE PROGRAMME (FMAP)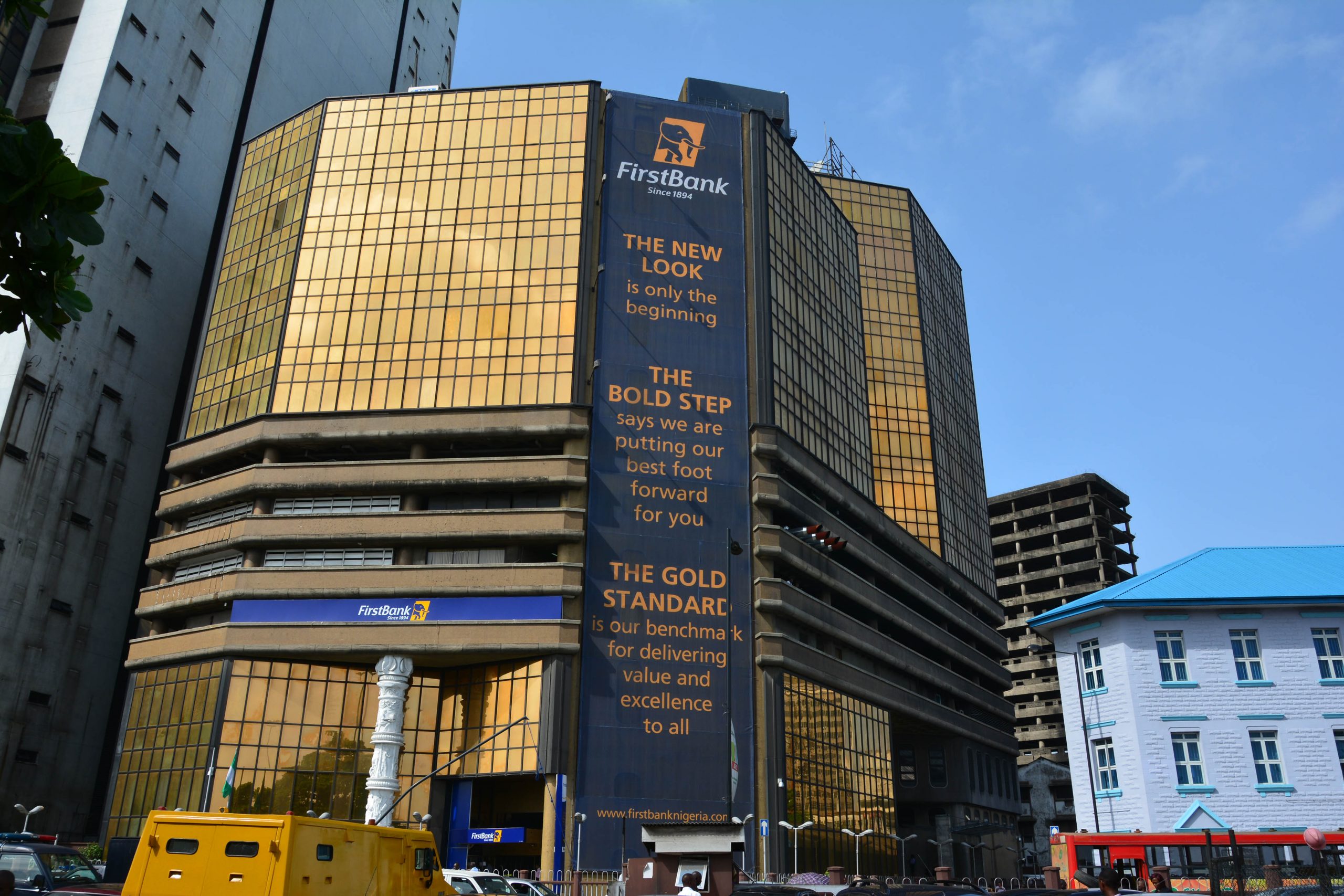 First Bank of Nigeria Limited, Nigeria's premier and leading financial inclusion services provider has announced the call for participation in the third season of its FirstBank Management Associate Programme (FMAP).
Interested participants are required to submit their application via https://hdbc.fa.em2.oraclecloud.com/hcmUI/CandidateExperience/en/sites/CX.
The application is extended to the general public as it closes by 24 March 2023.
The FirstBank Management Associate Programme (FMAP) is a 24-month fast-track comprehensive programme targeted at young, dynamic and highly driven individuals that are passionate about making a difference in the financial services industry. The programme is designed to build the next generation of leaders to drive the Bank's vision of being Africa's Bank of First choice.
FMAP equips participants with an extensive wealth of experience comprised of both classroom and real-life work that affords an insightful and balanced insight into the world of work. The programme is targeted at hi-potential young professionals who possess acute thinking skills, financial and methodical skills, and a distinctive ability to communicate effectively and synthesize ideas, information, and data to aid decision-making.
Speaking on the FMAP Season III, Olumuyiwa Olulaja, Group Head, Human Capital Management and Development, said "since its inauguration in half a decade, we are delighted with the giant strides and impact the initiative has had in promoting the career development of emerging talents in the financial services industry as they are instilled with the tenets and ethics of the banking industry in line with global best practice.
The FMAP initiative is amongst the many ways we reinvest in our human capital as we build the next generation of leaders through their exposure to various opportunities essential to preparing their readiness for the future.
Since its launch in 2018, FirstBank has successfully trained and onboarded up to fifty talented individuals in 2 editions (2020 and 2022), who have all been deployed into strategic roles in the Bank and making a difference in the organization, while we continue to support their leadership growth and development.
Omojafor, Eiremiokhae, Babaeko, others set to be honoured at 'The Industry Awards4.0'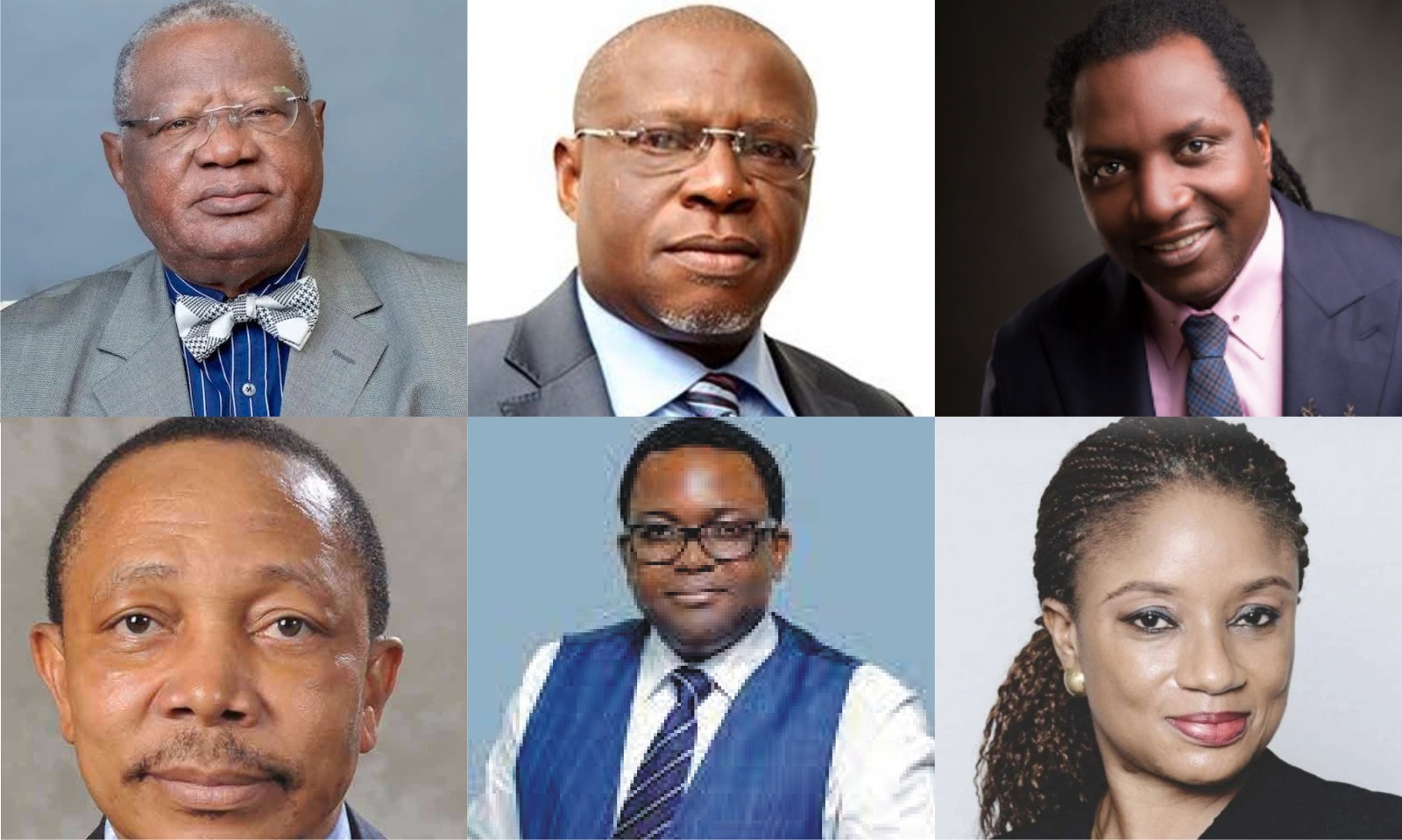 · Renamed Lifetime category
The management of The Industry Newspaper organisers of 'The Industry Summit/Awards' has stated that some distinguished marketing communications professionals in the country would be conferred with some highest awards in this year's event scheduled to be held on Friday, March 31st, 2023 in Lagos.
The year's award is looking at the performances of 2022 and the top winners include Sir Steve Bamidele Omojafor, Chairman, STB-McCann Limited, Mr. Steve Babaeko, Group Chief Executive Officer, X3M Ideas, Dr. Felix King Eiremiokhae, CEO MABISCO/Oracle Experience, Mrs. Nkechi Ali-Balogun, CEO NECCI, Mrs. Bridget Oyefeso-Odusami, Head Marketing & Communications, Stanbic IBTC, Mr. Anthony Chiejina, Chief Brand Officer, Dangote and Mr. Adedayo Ojo, CEO Caritas.
Others are Mr. Rotimi Bankole, CEO SBI Stagwell, Mr. Olugbenga Victor Afolabi, CEO GDM Group, Chief Charles Azu Chijide, CEO Charella Group, Dr. Olalekan Fadolapo, Director General Advertising Regulatory Council of Nigeria (ARCON), and Mr. John Ehiguese, CEO Mediacraft Limited.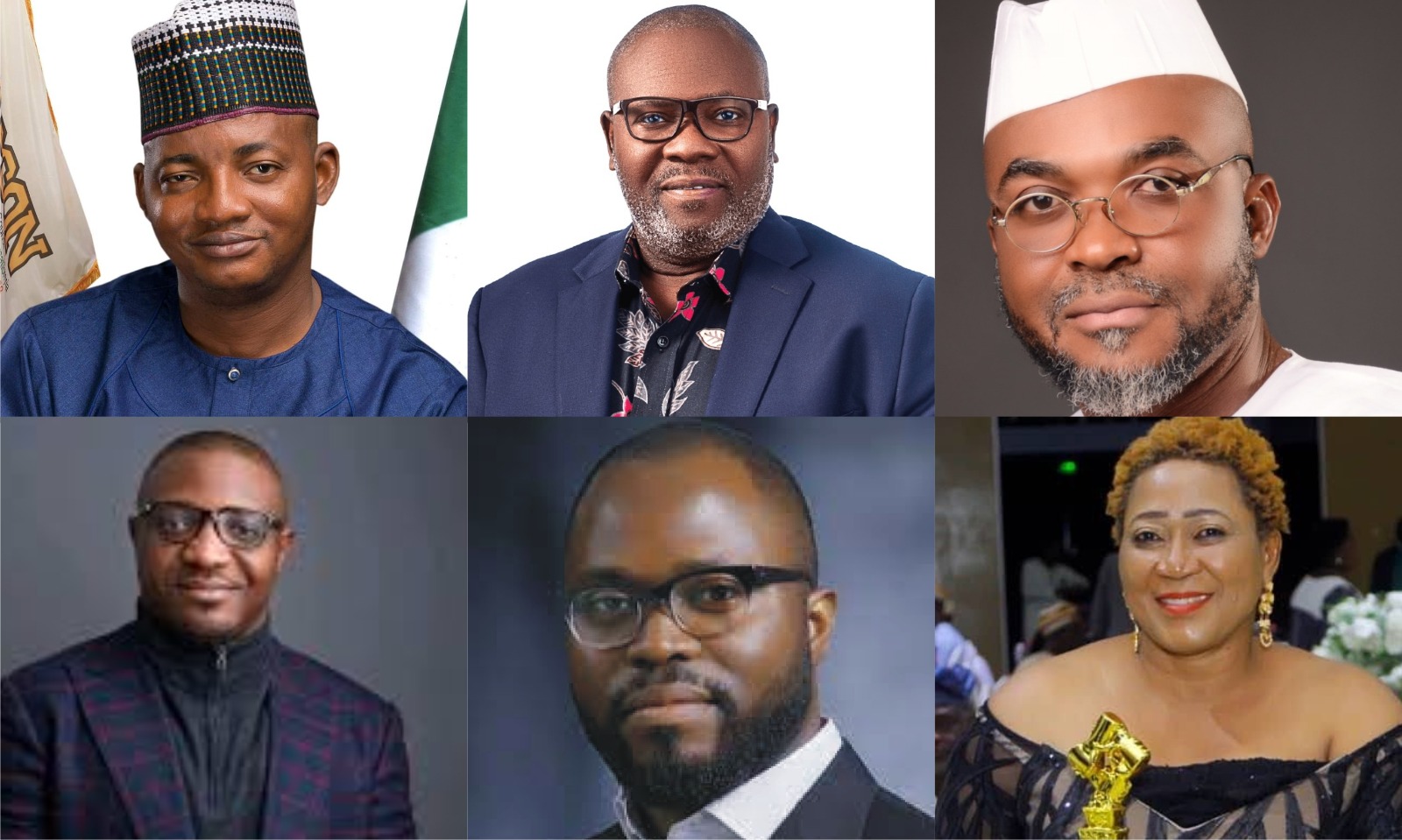 Sir Omojafor, an accomplished marketing and advertising practitioner is unanimously voted The Industry Doyen of Advertising for 2022, the category won by Dr. Biodun Shobanjo last year for 2021 Awards. Omojafor, a former Chairman of Zenith Bank Plc has unarguable accomplishments in a career span over four decades.
Coincidentally, Omojafor would chair this year's summit, which parades some of the best brains in the industry that would discuss issues in data management and government policy as it affects the manufacturing sector.
In another category, Dr. Eiremiokhae has emerged CEO of the Year in a very keenly contested category. He won the category because of the work has put in to grow and expand Mayor Biscuits Company (MABISCO) during the year under review.
Dr. Eiremiokhae is a renowned integrated marketing communications professional who majors in experiential marketing but branching out to build one of the biggest beverage companies in Nigeria and made extensive strides in such a few years is monumental, said Chairman of the Industry Awards Panel, Ms. Clara Okoro.
In another development, The Industry Lifetime category was renamed 'The Industry ALL STAR' and winners emerged after a painstaking evaluation and analysis of each recipient over the course of 10 years and above on their roles in advancing the growth and development of the imc industry.
The winners in this category date back to 2019 which are Mr. Udeme Ufot, GCEO, SO&U, Mr. Nnaemeka Maduegbuna, Chairman, C&F and Mr. Lolu Akinwunmi, Chairman Prima Garnet. 2020 winners are Mr. Jimmy Awosika, Executive Vice Chairman, Troyka Holdings, Chief Yomi Badejo-Okusanya, GCEO, CMC Connect, Mr. Tolu Ogunkoya, RGEO, OMG WeCA and Dr. Eiremiokhae.
The 2021 winners were Mr. Emeka Okeke, CEO Dentsu Mediafuse, Engr. Dozie Mbanefo, CEO New Crystal, Dr. Onyekachi Onubogu, CEO Frutta Juice & Services, Dr. Phil Osagie, CEO JSP Communications, Mr. Kunle Onime, CEO Marketing & Promotion Concepts Limited and Mr. Enyi Odigbo, Chairman, CASERS Group.
According to Ms. Okoro these practitioners were carefully chosen and they represent some of the brightest practitioners who have made a huge impact in the industry and they deserve to be rewarded with this laurel.
"This is the first time the category would be honouring 10 practitioners and there are other categories ranging from corporate, individual, brand and legacy categories," she added.
Speaking on this year's event, the convener, Mr. Goddie Ofose stated that despite the several challenges faced by businesses last year, imc organisations have continued to hold their grounds as well as sustain the high standard occasioned by digitalization and technology.
"Professional, individual, corporate and product brands deserve to be celebrated at the time because to whom much is given much is expected."
The keynote speaker for the 2023 summit is Tolu Ogunkoya of OMG WeCA and co-speaker is Ekuma Eze of Nigerian Bottling Company. Both would be speaking on the papers: Data to Action: How Marketers Can Rationalize Performance Measurement & Drive Efficiencies with Intelligence' and 'Fast Moving Consumer Goods (FMCG): Impact of Government Policy Shift on the Industry, Consumers respectively.