600 Days After: Governor Sanwo-Olu Delights Lagosians with Legacy Projects
From Badagry to Banana Island, Ikeja to Ikorodu, and everywhere in between, there is a consensus that almost two years into his administration, GovernorBabajide Sanwo-Olu has done well to reposition Lagos on the path of greatness and progress.
And, this is despite the fact that the governor has been confronted by several debilitating storms like the Coronavirus pandemic and the EndSARS protests yet, he has not derailed from his developmental agenda christened T.H.E.M.E.S (Traffic Management and Transportation; Health and Environment; Education and Technology; Making Lagos a 21st Century State; Security and Governance). In this article, we examine how he has fared in each area of T.H.E.M.E.S.
By Femi Titus
TRAFFIC MANAGEMENT AND TRANSPORTATION 
To aggressively address the challenge of bad roads and ease traffic congestions across the state, the first thing Governor Sanwo-Olu did on assumption of office was to introduce the 'Zero Tolerance for Potholes Initiative' by directing the Public Works Corporation to commence the patching and rehabilitation of the roads and the clearing and cleaning of all secondary and tertiary drainage systems to ensure the free flow of rainwater during the rainy season across the state. He also directed the Lagos State Traffic Management Authority (LASTMA) to operate a minimum of two shifts by managing traffic until 11:00 pm daily.
The ubiquitous okada motorcycles and tricycles were also banned across 15 local councils as a stop-gap solution to the endless traffic jams. To ameliorate the attendant inconvenience of the ban, the state government rolled out 65 high-capacity buses in addition to the existing buses in the fleet of the Lagos Bus Services Limited. 550 medium-capacity vehicles are expected anytime soon.
To further strengthen the drive for a multi-modal transport system, Governor Sanwo-Olu launched the Uber Boat water transportation service, a partnership between the global ride-hailing company and the Lagos State Waterways Authority, LASWA, which is exploring the state's abundant waterways and, thereby, reducing the pressure on roads.
Similarly, the Lagos Ferry Services (LAGFERRY) launched its commercial operations in February. In its fleet are 14 boats with a capacity of between 30 and 60 passengers. Apart from the Badore Ferry Terminal in Ajah, other modern jetties are being built in Ijegun, Badagry, Lekki, and Ajegunle.
Significantly, to improve traffic management and transportation, the Blue Line Mass Transit Rail project, which started in 2009, has been revived with the completion of the sea-crossing track. The five-kilometre elevated sea-crossing track of the project in Marina was completed last December. Other rail lines on the drawing board are the 68km – Green Line from Marina through Victoria Island, Lekki Phases 1 and 2, Ajah, Ogombo, Lekki Airport to Lekki Free Trade Zone; the 60km – Purple Line from the Redemption Camp through Ogba, Iyana Ipaja and Igando ending at Ojo; and the 34km Yellow Line from Otta through Isheri Osun, Ejigbo Mafoluku, Isolo to National Theatre. There is also the 48km Orange Line from Ikeja crossing through Mile 12, Ikorodu, Alapadi, Eligana, Isiwu, Imota and ending at Agbowa.
Also, the Oshodi – Abule-Egba section of the Lagos–Abeokuta expressway has been reconstructed and commissioned last September. The 13.68 kilometre-long BRT corridor has reduced commute time on the route by as much as 75 per cent.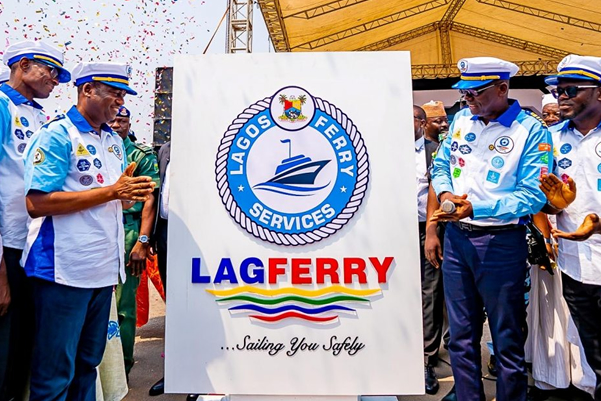 HEALTH AND ENVIRONMENT
In a bid to create more awareness and sensitisation on the Lagos State Health Scheme (LSHS), the Lagos State Health Management Agency (LASHMA) has launched 'Ilera Eko' campaign to achieve universal health coverage for all Lagosians. This is intended to achieve universal health coverage for Lagos residents.
There is a renaissance in the state's public health sector. A 149-bed Maternal and Childcare Centre, MCC, in Alimosho General Hospital was commissioned recently. The specialist centre is equipped with ultra-modern equipment that aids prompt delivery of maternal and child care services.
A four-floor 110-bed Maternal and Child Centre (MCC) was also recently commissioned in Eti-Osa. Specially designed to provide integrated healthcare for mothers and children, the facility has four operational surgical theatres, defibrillators, ventilators, and oxygen therapy and phototherapy units. The Eti-Osa MCC is the eighth facility completed by the state government to provide specialized mother and childcare services while two other similar facilities located in Epe and Badagry are nearing completion.
The Healthy Bee Initiative of the Lagos government, a free healthcare programme aimed at combating organ impairment and life-threatening ailments in children saw over 25,000 residents benefitting from free treatment and surgery recently.
Lagos has also been at the forefront of the fight against the coronavirus pandemic in Nigeria with a functional incident command centre and, apart from the existing isolation centre, recently opened another in Victoria Island. The new centre is a purpose-built medical facility equipped with ICU capacities in response to the resurgence of the coronavirus in Nigeria with Lagos still the hub of the infection.
The Lagos State Waste Management Authority, LAWMA, acquired 10 boats to boost its marine waste operations. The agency also launched the Lagos Blue Box initiative, a single stream recyclable collection program that encourages the separation of recyclable materials from the general waste at the point of generation and which aims to, among other objectives, encourage zero waste generation in the state and promote a healthier and cleaner environment; reduce carbon footprints and increase economic security by tapping the domestic source of the material.
EDUCATION & TECHNOLOGY
To promote a smart city with technology, the Sanwo-Olu administration organised the Art of Technology Lagos where the governor announced a N250m grant for tech start-ups to encourage young people with fantastic ideas.
The administration gave N350million bailout for personnel cost and increased the subvention of the Adeniran Ogunsanya College of Education from N200million to N250mllion.
As part of the reforms for the education sector, the Eko Excel, an acronym for 'Excellence in Child Education and Learning', was launched in January 2020. It is already empowering teachers to deliver at the same level as their counterparts around the world; and providing strong continuous support that will encourage improvement in teachers and pupils. An estimated 14,000 primary school teachers are expected to benefit from the initiative while over 500,000 pupils would be positively impacted. Microsoft recently partnered with the state government to train 18, 000 teachers on its Microsoft Office suite.
In continuation of the use of skill acquisition as a tool of empowerment, 4, 885 youths graduated from 17 skill acquisition centres located in the five divisions of the state.
More than three decades after it was established, the Lagos State University, LASU, is set to become a residential tertiary institution as the state government, under the Public-Private Partnership, PPP, has signed a Build, Operate and Transfer, BOT, agreement with six property developers to construct 8,272 units of hostel in the school's premises to be ready in the Year 2021.
EMPOWERMENT/SOCIAL WELFARE
To help legal residents whose businesses were affected by the carnage trailing the END SARS protest to resuscitate their businesses, the governor launched the N5bn MSME Recovery Fund under the Lagos State Entrepreneurship Trust Fund (LSETF).
In fulfilment of his pledge to end poverty through the implementation of socio-economic empowerment programs, Governor Sanwo-Olu recently empowered a total of 1,050 vulnerable and indigent residents in the state. Beneficiaries received, in addition to financial support, business support tools and equipment such as grinding machines, hairdressing tools, sewing machines and tyre repair kits among other materials. The governor promised that this initiative would be done quarterly.
Last November, the state government paid about N1.3 billion into the Retirement Savings Account (RSA) of 246 retirees in the state's public service for October. The beneficiaries included employees from the mainstream service, Local Government Service, State Universal Basic Education Board (SUBEB), the Teaching Service Commission (TESCOM), and other parastatals of the state government.
INFRASTRUCTURE
The state government has resuscitated the Adiyan Waterworks, Phase Two with contractors mobilised to site. The water treatment plant, with a production capacity of 70 million gallons per day, was started in 2013. About N600million compensation was paid to owners whose property had to give way for the reconstruction works. After resuscitation, it will provide drinking water for more than five million Lagos residents and will help to address sanitation challenges and fight water-borne diseases.
In Ojokoro Local Council Development Area, 31 roads, which adds up to a total of 20.216 kilometres, have been completed and commissioned by Governor Sanwo-Olu.
The hitherto abandoned Pen Cinema flyover project is expected to be completed and commissioned in the first quarter of 2021.
A newly constructed section of the Lagos – Badagry expressway has been declared open. The 4-kilometre section stretches from Agboju and cuts across strategic locations like Maza-Maza and Alakija to Trade Fair.
The state government entered into a Public Infrastructure Improvement Partnership (PIIP) agreement that involves banks handling the rehabilitation of roads as a Corporate Social Responsibility (CSR). For instance, Access Bank is partnering with the state government in the infrastructural upgrading of the Oniru network of roads under the PIIP arrangement.
Under Governor Sanwo-Olu, the China Development Bank has injected a $629million financing facility to accelerate the completion of the Lekki Deep Seaport project, which started in 2011. When completed in 2022, the deep seaport would have two container berths of 680-metre long and 16.5-metre water depth. It will also have the capacity to be berthed by fifth-generation container ships, with a capacity of 18,000 TEU ship. Governor Sanwo-Olu affirmed that the project will transform the Lekki corridor into a new economic hub and offer a new impetus for socio-economic growth in the state.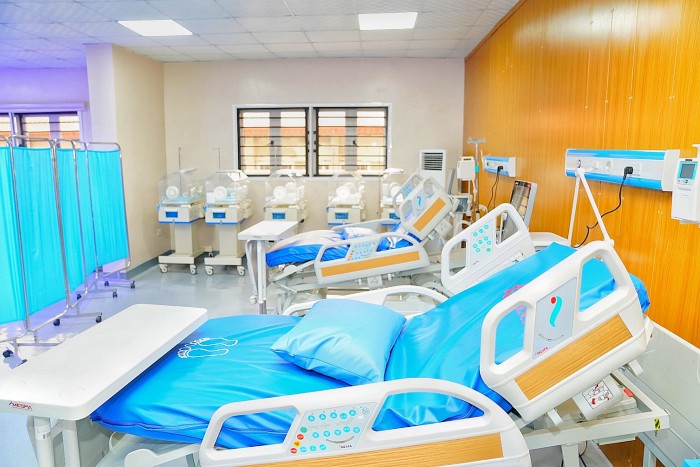 HOUSING 
In January 2021, Governor Sanwo-Olu commissioned 264-units of flats ranging from one to four bedrooms for upper and middle-income earners in two different estates in the Ikate Elegushi and Lekki area of the state.
The 492-flat housing project in Igando area of Lagos was completed, commissioned and handed over to its new occupants in 2019. The project, which originally started in 2012 under the Home Ownership Scheme of the administration of ex-Governor Babatunde Fashola, but was abandoned by the immediate past administration, is a testimony of Sanwo-Olu's campaign pledge to complete and deliver all critical projects inherited from the last administration. The estate is fittingly named after the first civilian governor of Lagos State, Alhaji Lateef Jakande, who died February 11th, 2021. Similarly, the recently commissioned 132-unit Lagos HOMS project at Iponri in Surulere area was named after former Governor Babatunde Raji Fashola, SAN.
There are also an additional 360 units in Igbogbo, 744 in Sangotedo, 660 in Agbowa and 680 in Egan Igando are slated for commissioning soon.
AGRICULTURE
Under the Agro-Processing Productivity Enhancement and Livelihood Support (APPEALS) Women and Youth Empowerment Scheme (WYEP), 350 have graduated being the batch 1. Out of these beneficiaries, 165 majored in the poultry value chain, 35 in the rice value chain and 150 in the aquaculture value chain. The thrust of the project is to increase farmers' productivity, production, and improve the processing and marketing of the target value chains, which would foster job creation along identified value chains.
The Imota Rice Mill in Lagos is nearing completion. The 38 metric tonnes per hour mill will be one of the biggest on the continent when completed. It is expected to throw up between 1000 and 1,500 jobs and positively impact the rice value chain that will produce 2.4 million bags of 50kg rice yearly.
The governor also unveiled a five-year master plan that would guide the state's intervention and investment in agriculture for a long-term return with the objective to reduce food importation and over dependence on finished products from outside the country.
The state government is also in the process of establishing the Lagos Aquaculture Centre of Excellence (LACE) to drive fish production in the state. The centre will have a hatchery with a capacity to produce 50 million fish – enough to supply 5,000 smallholder farms. It will also include a 24,000 tonnes feed mill and a 20,000 tonne capacity fish processing centre. He said that the annual demand for fish in the state was 374,000 tonnes, considerably below the state's current 155,000 tonnes of production.
SECURITY
Effective security is an essential component of the Sanwo-Olu developmental agenda for Lagos State. As such, he has been proactive and pragmatic in the handling of the state's security providing the required support for the police for effective discharge of their duties. He recently commissioned the new Area L Police Command in Ilashe, Ojo; the Area 'J' Police Command administrative building at Elemoro town in Ibeju-Lekki and donated 125 patrol vehicles and 35 patrol motorcycles for the use of security operatives in the state.
ABC ORJIAKO: LIVING A LUXURY LIFESTYLE WITH A HUGE DEBT PROFILE…..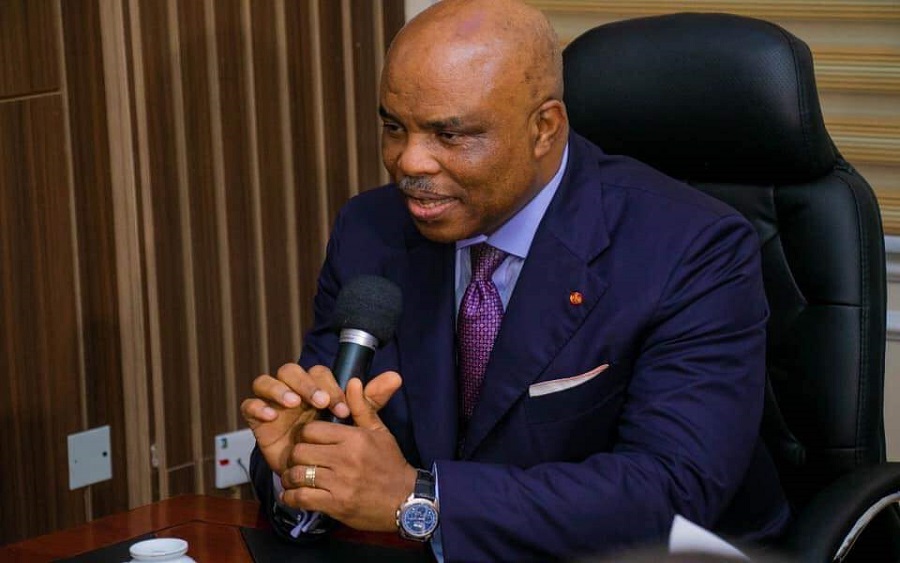 Access Bank Plc, Nigeria's biggest lender, which assumed that position following its merger and acquisition deal with former Diamond Bank, is continuing its quest to clean up the Aegean stable of legacy issues brought upon it by the merger, especially outstanding debt the latter consummated
The bank is now horn-locked with one of Nigeria's serial debtors, Ambrosie Bryant Chukwueloka (ABC) Orjiako, the chairman of Seplat Petroleum Development Company, SEPLAT itself, Cardinal Drilling Nigeria Limited, another company associated with the businessman, over an indebtedness put at $200 million.
In his bid to cover up his debt profile, he decided to go on a media war attacking Access bank as a bully. Isn't it funny that a man whose debt profile has made him a serial debtor accusing a bank of corporate bullying?
He should pay his debt and see if anyone is interested in bullying him, as nobody is interested in his company, all they are asking for is for him to pay back depositors' money.
In business, borrowing money in the bank without paying back is tantamount to putting the financial system at risk.
When a man calls himself a businessman and owes a bank you are putting the financial system at risk, which is not healthy for the economy.
As against his attack towards Access bank, ABC Orjiako should know and understand that been asked to pay back his loan is neither bullying nor a hostile takeover.
The matter, still in court, led to the issuance of a Morava order against Orjoako's asset, which includes the freezing of seplat account and sealing of the seplat headquarters.
Although the order was lifted by the court of appeal, the Access bank has appealed to Supreme Court to reinstate the order.
Clearly, Orjiarkor's recalcitrant behavior is a threat to the financial system.
The regulatory authority should find a way to prevent people like Orjiakor from accessing loans until they pay their old debt.
By: SUNDAY ADEBAYO
Heritage Bank's 8 years journey of entrenching business of banking in Nigeria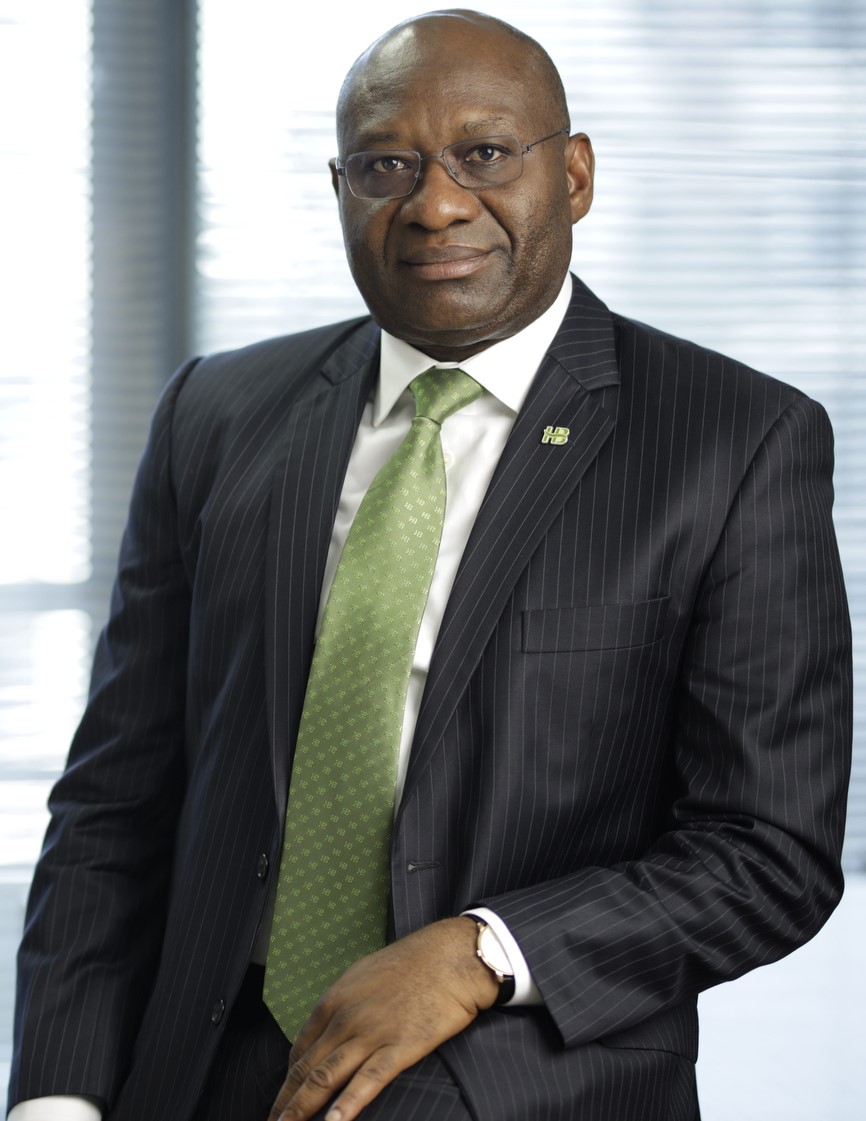 Today marks a worthy milestone in the life of one of the fastest growing financial service provider, Heritage Bank Plc as it celebrates eight (8) years of entrenching seamless service delivery in the business of banking in Nigeria.
This is a journey that began eight (8) years ago, premised on passion, commitment, doggedness, culture and hard work amongst others, stands today as a reputable financial organisation in the Nigeria banking space.
The story began in 2012; a story of hard work and determination when Heritage Bank Plc emerged from a business combination of Heritage Banking Company Limited (HBCL) and Enterprise Bank Limited (EBL) after the acquisition of SocieteGenerale of Nigeria's (SGBN) license by IEI Investment Ltd from the Central Bank of Nigeria (CBN) having met all requirements by Nigeria's apex bank.
Heritage Bank returned 100% of existing SGBN account holders' funds which were frozen at the closure of the SGBN. This move brought a lot of smiles to the faces of former account holders and inspired many of them to open new accounts with Heritage Bank. In October 2014, Heritage Banking Company Ltd successfully met the requirements of the Asset Management Corporation of Nigeria (AMCON) and the CBN toward owning 100% shares in Enterprise Bank Ltd., after a highly competitive bid process. This development firmly anchors the Heritage Bank in a rich legacy of technology and innovation in the banking industry. SGBN, which was incorporated in December 1976 and commenced full banking operations in August 1977, pioneered the introduction of e-banking services including its flagship, the 24/7 Cashpoint through the Automated Teller Machines (ATMs) in 1990.
With a management focused on innovation through technology and a unique philosophy to create, preserve and transfer wealth to its customers, Heritage Bank found itself in a fiercely competitive banking environment but it remained guided by passion, resilience, innovation and a brand architecture that exuded quality service, performance and sheer excellence.
Still, as big a move as it was, it remained just one of the many strategic moves to change the banking industry and Heritage Bank has made a lot of them and attains giant strides in reshaping the economy since it began operations in 2013 to drive improved investment outcome and job creation.
Success stories of entrenching business of banking in Nigeria:
As a catalytic financial institution, Heritage Bank, through its strategic partnerships with government and private organisations, has continued to make efforts to transforming the nation's economy through championing entrepreneurial schemes for businesses and the micro, small and medium enterprises (MSME) sector was not left out, which have always focused on dependable job-creating sectors, such as education, agricultural value chain (fish farming, poultry, snail farming), cottage industry, mining and solid minerals, creative industry (tourism, arts and crafts), and Information and Communications Technology (ICT).
In recent times, the bank's response to dealing with the global economic challenge occasioned by COVID-19, which highly impacted SMEs, Heritage Bank PLC has continued to deepen its support to young entrepreneurs in Nigeria to grow their businesses either as start-ups or prospective business owners.
One of such is the last Season of the reality TV show The Next Titan, themed "The Unstoppable" that was designed to search for business ideas that are immune to any pandemic, innovations that break boundaries and technologies that can survive any lockdown. This programme produced a young vibrant entrepreneur, graduate of the Federal University of Technology Owerri with a Bachelor Degree in Environmental Science who is the Chief Executive Officer of Josult Oil Processing Company, a palm oil processing company in Akwa Ibom State, Joshua Joseph Idiong, as he finally emerged the winner of the Next Titan Season-7, going home with a whooping sum of N10million. Furthermore, Heritage Bank PLC in partnership with Honourable Fatima Mohammed (FAMO) Foundation also provided succor to over 300 affected private school teachers and small medium enterprises (SMEs).
Heritage Bank has continued to blaze the trial on the SME's space to empower young entrepreneurs in such schemes as the HB Innovation Lab Accelerator programme (HB-LAB), Ynspyre Account, Youth Innovative Entrepreneurship Development Programme (YIEDP), Centre for Values in Leadership (CVL) on Young Entrepreneurship Business Training Programme (YEBTP), Young Entrepreneurs and Students (YES) Grant and Nigerian Youth Professional Forum (NYPF), Big Brother Nigeria, Lagos Comic Con, among others.
Last year witnessed the Launch of the Nationwide Dukia-Heritage Bank Gold & Precious Metals which stands to create new opportunities for Nigeria to grow its potential reserves of 200 million ounces of gold.
The Nationwide Dukia-Heritage Bank Gold & Precious Metals Buying Centre will fast-track 10per cent contribution of mining sector to GDP by 2026. Referring to this giant strides, Prof. YemiOsinbajo remarked that the launch of this project between Heritage Bank and 'Dukia Gold SPV' would enable Nigeria to mine reserves properly, trade responsibly, refine locally and boost the nation's foreign reserves.
Heritage Bank has continued to support Nigeria's aspiration and roadmap to become a leading Information Communication Technology (ICT) Hub in Africa, The Bank doled out the sum of $40, 000 grants to winners of the maiden edition of HB Innovative Lab.
The bank's commitment is to create enabling environment, resources and support required to innovate and accelerate impactful solutions with the potential to radically improve financial inclusion/intermediation, health, automobile, agriculture, and other related problems affecting critical sectors of the economy.
For the bank's giant stride of support to tourism, Federal Government commended Heritage Bank for its commitment to the development and growth of the creative industry.
Minister of Information and Culture, Alhaji Lai Mohammed, gave the commendation at a two-day Creative Nigeria Summit.
The bank, aimed at boosting Nigeria's tourism via creative arts industry supported the sponsorship of exhibition at the National Museum Benin, at the Exhibition Gallery of National Museum Benin by the National Commission for Museums and Monuments (NCMM), in collaboration with the Edo State Government, and the Smithsonian Institute, United States of America.
Also, efforts are being taken by Heritage Bank Plc and the River State government during the National Festival of Arts and Culture (NAFEST) to make art and culture a unifying factor and major earner to the contribution of Gross Domestic Product (GDP) of the country.
Heritage Bank Plc partnered with the organizers of the International Festival of Contemporary Dance (IFCOD) to host the second edition of One Language, a musical production of intrigue, dance and drama.
Most prominent of its partnership and supports is the annual Calabar Carnival and festival, tagged "Africa's Biggest Street Party," was created as part of the vision of making Cross River State the number one tourist destination for Nigerians and other tourists across the world.
Heritage Bank is not done yet. The bank went further to prove its trend setting profile by driving seat of the agricultural financing revolution.
In a bid to support the real sector and unlock food potentials, Heritage Bank Plc provided over N5billion long term facility under the Commercial Agriculture Credit Scheme (CACS) to Triton Aqua Africa Ltd (TAAL).
TAAL known as Triton Farm accessed the CACS through Heritage Bank, which was used to set up aquaculture businesses; nursery/hatchery to produce fingerlings and brood stock in Ikeja and earthen ponds for catfish and Tilapia in Asejire, Iwo and Gambari towns in Oyo State.
Under the arrangement, TAAL will also help small-scale farms increase their fish production by making fingerlings available to them.
In the short term, the loan is expected to help Triton double its current production capacity of 25,000 metric tonnes with a projection to scale it up to 100,000 metric tonnes in five years.
The bank also has thrown its weight behind Globus Resources Limited, a subsidiary of Triton Group, to flag off the second phase of afforestation programme in Oyo state.
Nigeria's demand capacity for fish was estimated at 2.7million metric tons and the country currently produces 800,000 metric tons.
Triton is now producing over 25,000 metric tons and with them on board, over 25,000 metric tons capacity will be added to our current production, the company's projection is to exceed 100,000 metric tons in 5years.
In the state level, Heritage Bank entered into partnership with the Oyo State government in a multi-billion-naira project to give agriculture a boost.
Under the initiative, the bank supported the Oyo State Agricultural Initiative, OYSAI, a programme designed to revive agriculture, boost agro-allied businesses and massive empowerment programme for both youth and women across the state through the creation of thousands of jobs in the sector.
This huge, albeit laudable, project that is spread across 3,000 hectares of land in 28 of the 33 Local Government Areas of Oyo State is in three stages: food crop cultivation, cash crop/horticulture, and food processing.
Heritage Bank is supporting agro investors involved in this initiative with funds and advisory services and indications are that the programme has already led to more than 30 per cent increase in food production in the state.
The Bank also supported thousands of small holder farms in Kaduna and Zamfara states to benefit from the bank's financial support for rice and soya beans production under the Central Bank of Nigeria's Anchor Borrowers Programme (ABP).
Further on job creation, Heritage Bank through its establishment of a full-fledged learning and development institute accredited by the Chartered Institute of Bankers of Nigeria (CIBN), dubbed "The Refinery" successfully trained and employed about 300 new intakes.
In the midst of the bank's audacity to dare and succeed, industry watchers have continued to ask; how are they doing it? The answers may not be far from the fact that this is one bank whose leadership team continues to exude the charisma of the Midas touch. With Heritage Bank, the MD/CEO, IfieSekibo has proven over and over again that whatever he touches, turns into gold.
Oshodi and Apapa, like BRF, like Sanwo-Olu…Resolving the Intractable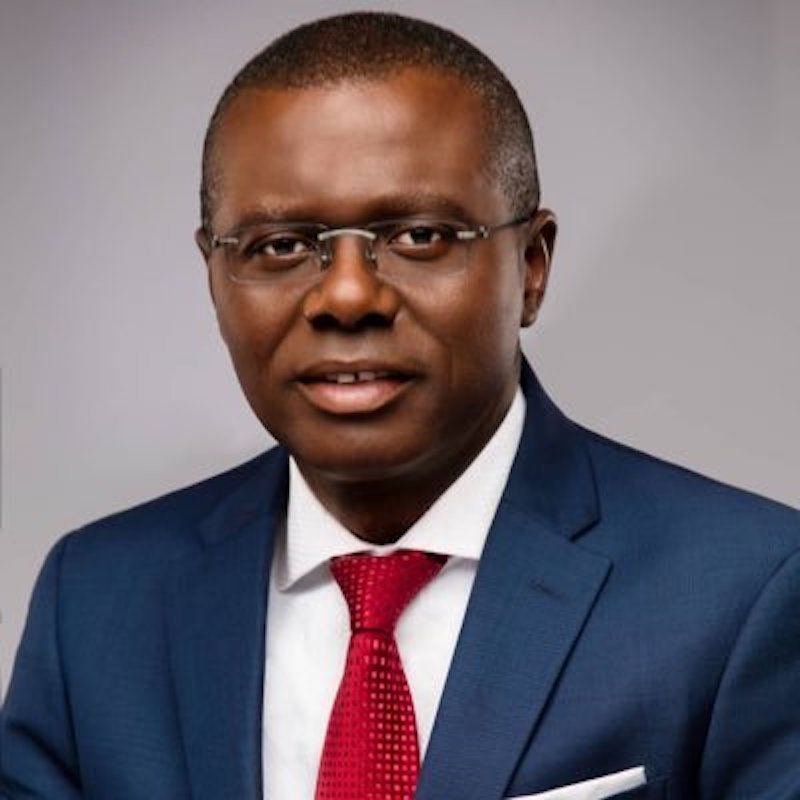 Prior to Babatunde Raji Fashola's becoming the Executive Governor of Lagos State in 2007, one of the seemingly most intractable conundrum faced by Lagosians was the 'madness' that one of the major areas in the heart of Lagos had become-Oshodi. There practically seems to be no solution in sight to bringing sanity to Oshodi, one of the most restive, active and a major hub in the transportation architecture of Lagos. From the military administrators to their civilian counterparts, all efforts geared towards bringing orderliness to Oshodi were trailed with futility. Not even the successive military governors in the state, from Air Commodore Gbolahan Mudashiru to the tough-talking Raji Rasaki, could solve the Oshodi debacle. Oshodi had become a bedlam that could not yield to even the effervescent and charismatic Buba Marwa who made some strides while presiding over the affairs of the state.
Daily at Oshodi, motorists have to struggle and even sometimes beg the street traders before they could maneuver their way to and from work. The regular 3 lane of the dual carriageway had two third of it occupied by street traders, from used clothing items sellers, popularly known as Okrika or Tokunbo to food item vendors, like pepper sellers, meat sellers, household utensil vendors, they all occupied the major road, without a care in the world, after all, they daily make a payment to the area boys who in turn make a daily remittance to the kingpin of the area boys, at a time Oliver Ogochukwu Dum Obiora, popularly known as Bomboy and later Adedigba Adepegba, AKA Talo Skibbo.
What made the case of Oshodi even more bemusing, in its state of accepted lawlessness was the fact that you cannot be heading towards the Murtala Mohammed International Airport, which is the major airport in the Southwest of Nigeria without going through Oshodi. So, obviously the most powerful men in the land cannot claim ignorance of the situation. On the other side of one of the major markets in Oshodi, Mosafejo market is the Nigerian Army Cantonment, the only point of division being the railway line that runs across the two. You will begin to understand the importance that the nexus known as Oshodi represents when people tell you that if you are going anywhere in Lagos, just find your way to Oshodi and you are certain that you are halfway to your destination. From any of the parks in Oshodi, you practically can get a bus or public transport to any part of Lagos or even any major city or town in Southwest Nigeria.
Of course with the degree of confusion and lawlessness that Oshodi was then, it's only normal that crime will fester in the place and indeed it was a place renowned then for crime of every guise, from the petty to the major. Pickpockets, jewelry snatchers, swindlers, robbers and even fake clergies made Oshodi their homes. Not to talk of the peddlers of illicit drugs, whose domain was the railway line, stretching from Ladipo all the way to Cappa. Young ladies and girls know well not to stray or go anywhere near this stretch of the railway line anytime it is dark as rape and molestation were regularly report.
Let us not even go into the traffic situation around Oshodi at the time under review, the crippling, grinding traffic jam around Oshodi often led to you seeing highly placed people abandoning their drivers with their SUVs and jumping on the next available Okada in order not to miss their flights. Oshodi was that notorious.
All of these were to change at an unbelievable alacrity in 2009 when the then governor of Lagos State, Babatunde Raji Fashola said enough was enough and resolutely decided to redeem Oshodi and transform the place, even when many thought it was a tough decision that could adversely affect his popularity and may be a political albatross should he decide to seek re-election in 2011. With the common folks, indeed it appeared then like an unpopular decision, but with the clearing of the place and the crystallization of his dream for Oshodi, even his most avowed critics agreed that without a shadow of doubt, it was one of the best decision by Fashola, one that will ultimately cement his place as one of the best individuals to have piloted the affairs of Lagos. The transformation of Oshodi by Fashola was like going to sleep in the noisy slum of Ajegunle and waking up to the serenity of old Ikoyi, it was unbelievable. It was a feat that even the most optimistic of Lagosians found very hard to believe.
What Fashola achieved with Oshodi, is exactly what the current governor of Lagos, in collaboration with the Nigerian Ports Authority, NPA and the office of the Vice President have been able to achieve in unknotting the perennial gridlock that has become synonymous with Apapa. For years, Apapa had become one of the most dreaded places to visit in Lagos. No, it was not due to any reason adduced to crime other than the almost intractable traffic gridlock around the place.
For a non-regular visitor to Apapa and environ, whatever day of the week you chose to have any reason to go to that part of town, they were always ready to get their baptism of fire. Those who were unlucky to have made a visit to Apapa on some of its worst days always have a bitter tale to tell. There had been situations where people spent upwards of 10 hours on a spot, in Apapa traffic. The most unlucky ones were those who had one business or the other to transact around the port access roads, Oshodi-Apapa Expressway or Western Avenue leading through Ijora.
Before now, trailer trucks, container bearing trailers, petrol tankers and other heavy articulated vehicles used to litter the area with reckless abandon. They were like a law onto themselves and any attempt by government to regulate their activities were always swiftly met by threats of industrial actions by their very powerful union.
Several times, the activities of these vehicles had led to needless loss of lives and property through tanker, trailer and other vehicular accidents, as well as clashes resulting in fatalities between the drivers and their assistants, popularly known as motor boy and law enforcement agents.
All the madness that used to characterize Apapa is now a thing of the past- all thanks to Governor Babajide Sanwo-Olu, Hadiza Bala Usman, the Managing Director of the Nigerian Port Authority and Vice President Yemi Osinbajo with the introduction of the electronic Truck Call-Up System.
Since the introduction of the system on Saturday, February 27, 2021, the entire Apapa axis is now enjoying free flow of traffic, with the residents and those who have offices around the place heaving a sigh of relief and commending the Lagos State Government and the Federal Government for proffering an ingenuous solution to what had almost been termed an irredeemable situation.
For a fact, Governor Babajide Sanwo-Olu has proven to be a silent hard worker whose resolve to deliver on his electoral promises is one he isn't ready to renege on. In spite of the major challenges, both local and global that have bedeviled Lagos since his assumption of office, he has kept his focus firmly locked on the ball and has consistently continued display an uncommon sense of purpose in piloting the affairs of Lagos.
By Victor Ganzallo