24 hours after police summon, Portable's driver kills motorcyclist – Official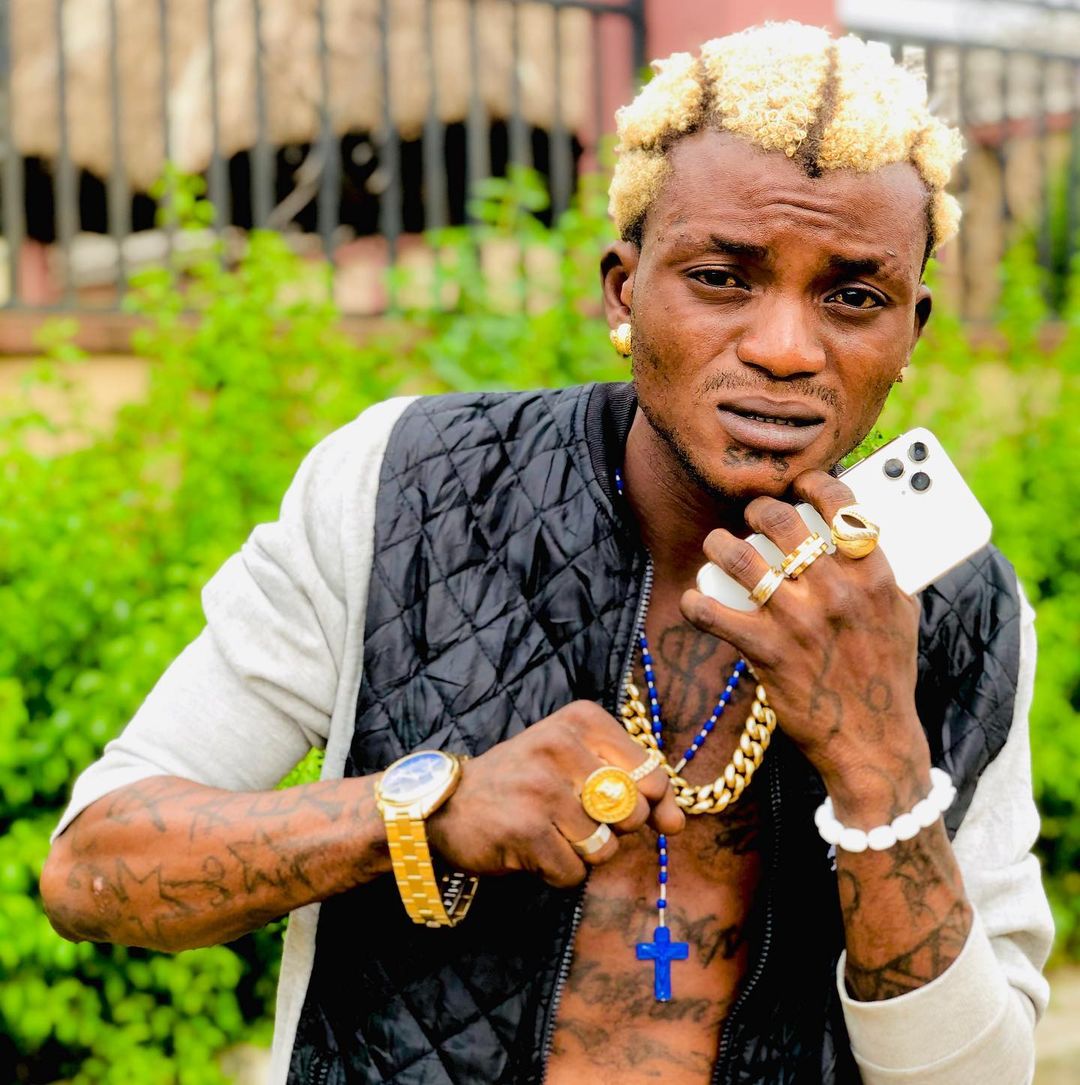 Barely 24 hours after the Ogun State police command threatened to arrest a controversial Nigerian artiste, Habeeb Okikiola, popularly called 'Portable', over an alleged threat to life, his driver has reportedly killed a motorcyclist.
Portable's yet-to-be-known driver, said to be on top speed, allegedly killed the commercial motorcyclist around Ilogbo, Ado – Odo Ota local government area of the state, on Tuesday afternoon.
The driver was said to be running errands for his boss when the accident occurred.
Police react
The state police spokesperson, Abimbola Oyeyemi, confirmed the incident.
Mr Opeyemi said the investigation would unravel facts that led to the unfortunate incident.
"The accident occurred at the Ilogbo area in Ogun state, where one of Portable's aides hit a motorcyclist. The victim did not survive as he died on his way to the hospital.
"We are not sure if the guy in question is (was) drunk or not; we should all wait for the outcome of the investigation. But with this, we are resounding our 48-hour ultimatum given to the hip-pop singer; this request will elapse tomorrow, Wednesday. He will do himself well to be honourable and turn himself in for investigation."
Portable reacts
Portable denied the allegations of killing a motorcyclist in an accident in Ogun State.
The Zach Zuh coroner clarified this on Tuesday, after his son's naming ceremony, Opeyemi Oluwa.
The 27-year-old Sango Ota-based singer welcomed another son with his baby mama, Omobewaji Feranmiz, last Tuesday.
Reacting to the news of the accident, Portable said: "I didn't kill anyone, but I am pained that the victim died."
The singer noted that he was at his son's naming ceremony when the accident occurred.
However, Portable promised to visit the hospital and reach out to the accident victim's family.
More woes
The police on Monday issued a 48-hour ultimatum and threatened to arrest the controversial singer if he refused to report himself to the nearest police station immediately
The command was in response to a viral video wherein Portable ordered a group of youths to beat up a young man at a yet-to-be-identified location in Ogun State.
In the video, the singer said the victim of the attack offended him earlier but he forgave him after several pleas.
Since Portable achieved celebrity status, he has been in the news for several notorious reasons.
Portable recently apologised to Smooth Productions, organisers of popular Nigerian music awards, The Headies, who condemned his outburst concerning the nominations.
In a statement, the organisers condemned the controversial artiste for threatening the lives of fellow nominees.
The fast-rising artist was nominated in the 'Rookie of the Year' category alongside Av, Fave, Magixx, and Ugocci.
For the Best Street-Hop Artiste category, he is pitted against Bella Shmurda, Mohbad, Naira Marley, and Goya Menor, among others.
GLOWFUX '23: FANAFILLIT Embarks on a Mission to Break Barriers and Foster Love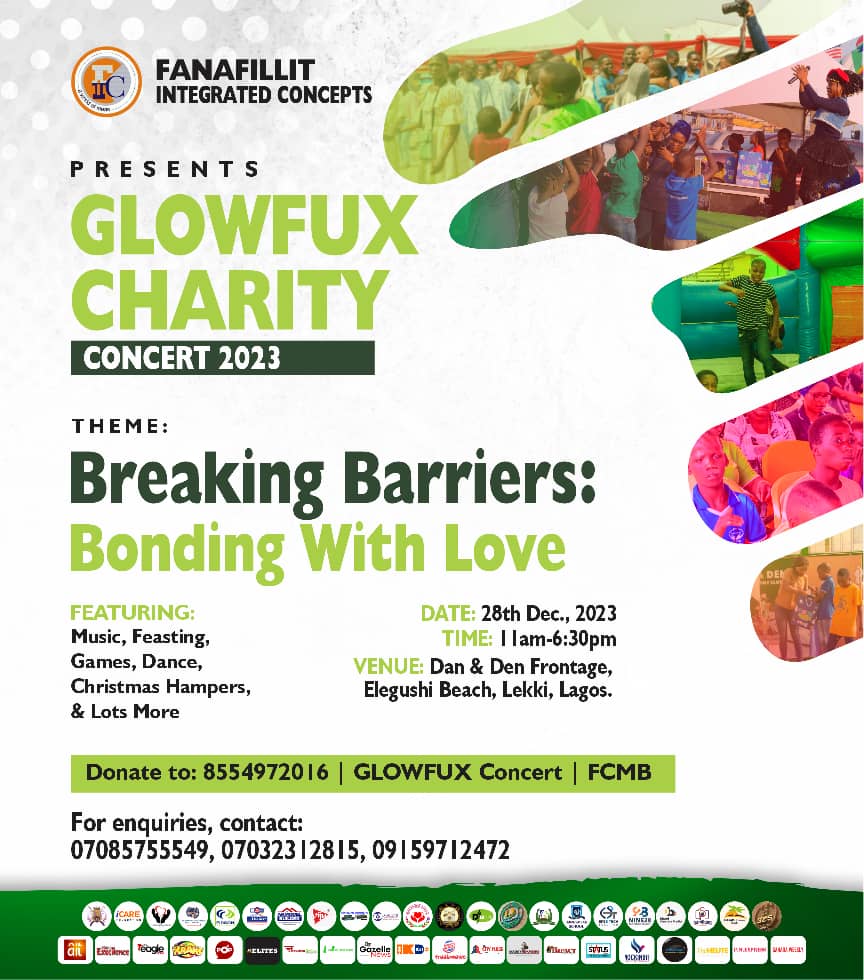 Fanafillit Integrated Concepts, the driving force behind the annual GLOWFUX Charity Concert, has unveiled its ambitious plans for the 2023 edition. This eagerly anticipated event, scheduled for December 2023, aims to unite well-meaning Nigerians in a heartwarming endeavor to bring joy to the lives of special children.
In an official statement signed by Queen Adetutu Oshinowo, the coordinator for this year's event, Fanafillit Integrated Concepts announced the theme for the 2023 GLOWFUX Charity Concert as "Breaking Barriers: Bonding With Love." This theme carries a profound message, focusing on the need to bridge the socio-economic gap that divides our society and connect everyone through the power of love.
"This year's theme, 'Breaking Barriers: Bonding with Love,' encapsulates our mission to obliterate the social disparities in our community and bring everyone together through love," states the press release.
Now in its eighth year, the GLOWFUX Charity Concert continues to raise awareness about the importance of extending love and support to children in orphanages, rehabilitation centers, and other specialized facilities, especially during the festive season. The Lagos leg of GLOWFUX Concert is billed to hold on December 28, 2023, at the Dan and Den Frontage, Elegushi Beach, Lekki, Lagos.
In line with its tradition, the GLOWFUX Charity Concert is open to the public, offering an opportunity for individuals to join in celebrating these special children from organized need homes who are honored as VIP guests. Attendees from the public are encouraged to participate by registering and bringing gift items for the children in need.
In an exciting development, this year's edition will also mark the launch of an NGO under the GLOWFUX banner. This step, according to the organizers, solidifies GLOWFUX's transition from a one-time annual celebration to an institution committed to quarterly outreach programs that extend beyond the holiday season.
Furthermore, the organizers are introducing the "GLOWFUX TOP 50 GIVERS" initiative, which celebrates 50 compassionate and benevolent individuals in society. Leading up to the main event, these kind-hearted individuals will be featured on the GLOWFUX social media platforms.
The 2023 GLOWFUX Charity Concert promises a wealth of entertainment, gifts, food, and refreshments for all attendees. While renowned entertainment practitioners, including Da'Fresh Olorin, Vanessa Jones, Ogbono, Talk Talk, Princephelar, Meyrah, First Class Comedy, FKM, and Chief Adigun Olowe, are already confirmed for the event, talk are ongoing to bring in other prominent entertainment brands like Makayla Malaika, Bimbo Oshin, Ikorodu Bois, and more.
The GLOWFUX Charity Concert 2023 boasts the support of esteemed brands such as Elegushi Royal Stool, iCare Foundation, Courteville Solutions PLC, Hands Lifting Hearts Initiatives, Fidson Healthcare, Beloxxi Biscuits, AkModel Properties, Elegushi Private Beach, VIJU Industries, Corsican Brothers, MALENS Diagnostics, Seniors Well Being Foundations, Headway Events, DJ MAPS Productions, Dan & Den Lounge, Zekod Farms, Epee Tech Solution, DBard Creative Media, Sangloos Media, and 3Zs Fabrics. Similarly, efforts are ongoing to secure the participation of brands like 928 Multimedia, KingsMead Schools, Rite Foods, Flour Mills of Nigeria, Digital Landlord, and others.
The event is guaranteed of garnering substantial media support from notable media platforms such as AIT, Global Excellence magazine, theeagleonline.com.ng, KRAKS TV, newspop.com, theelitesng.com, freedomonline.com.ng, saharaweeklyng.com, Hottestgistinnaija.com, thegazellenews.com, IKD 106.1 FM, pmexpressng.com, freelanews.com, thecitypulsenews.com, societyreporters.com, theimpactnewspaper.com, thestatusng.blogspot.com, mockinbird.com.ng, omonaijablog.com.ng, theheute.com.ng and others.
The GLOWFUX Charity Concert is an annual end-of-the-year charity concert that brings together children from orphanages and special needs homes for a unique end-of-the-year celebration with the general public.
All enquiries for participation, partnership, sponsorship etc can be forwarded to:
– 07085755549
– 07032312815
– 09159712472
To support the noble cause, donations can be made to:
Account Number: 8554972016
Account Name: GLOWFUX Concert
Bank: FCMB
GLOWFUX Charity Concert… Giving Happily to Live Happily
Lagos Boxing Initiative To Hold 3rd Edition Of 'Rumble At The Park' October 15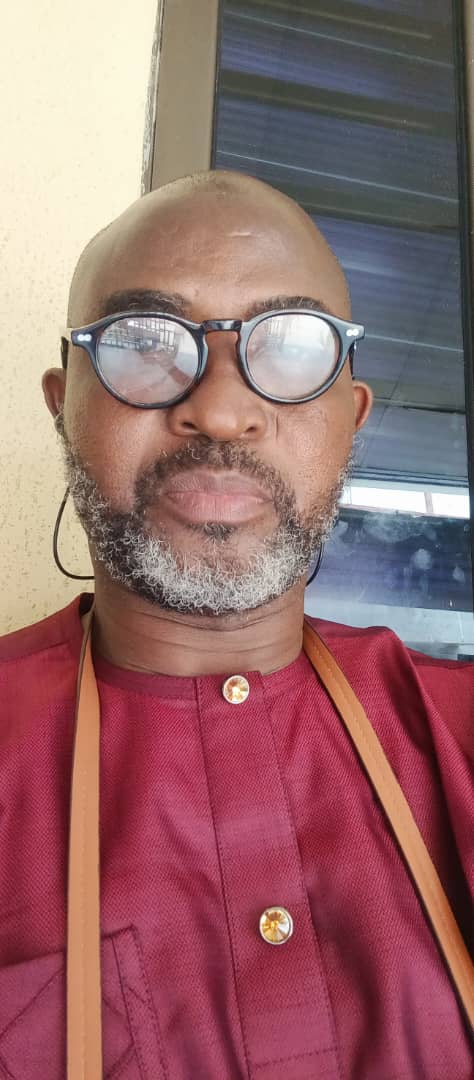 Lagos Boxing Initiative in conjunction with Freedom Park Management, in Lagos, has announced plans to hold the third edition of 'Rumble At The Park' on October 15th, 2023.
The exercise will parade the best of Nigerian professional boxers both males and females, who are set to compete against their counterparts from the West African coast and other nations of the world.
The 10bouts exercise is a professional boxing showpiece and the 3rd edition is designed as the grand finale of a week-long musical annual entertainment program 'Felabration', in memory of the foremost Nigerian music maestro, Fela Anikulapo kuti.
According to Mr Theo Lawson, the Director of Freedom Park located on Campbell St. Lagos Island, the activity, which is a quarterly entertainment programme, will be bringing the best of Nigerian professional boxers to compete against their counterparts around the globe and thus provide boxers the opportunity to earn their living.
He said: "This will enable our boxers take care of themselves and families through their God's given talents. It is being regulated by the Nigerian Boxing Board of Control."
In the words of Remi Aboderin, who is the General Secretary of the Nigerian Boxing Board and President of the West African Boxing Union (WABU), Nigerian boxers are capable of projecting the nation positively if the enabling environment is provided.
Aboderin however called on the government and corporate entities scattered all over the nation to support the Association
Recall that the first edition of the show held in January 28, 2023 with over 1,500 people in attendance including the Ambassador of Netherland and his vice.
The second edition, which was equally successful, took place on the 12th of June, 2023, and the third edition is scheduled for the 15th of October 2023.
Nigerian Business Mogul Dr Abbey Onas Extols Investment Opportunities at Global Economic Forum in Poland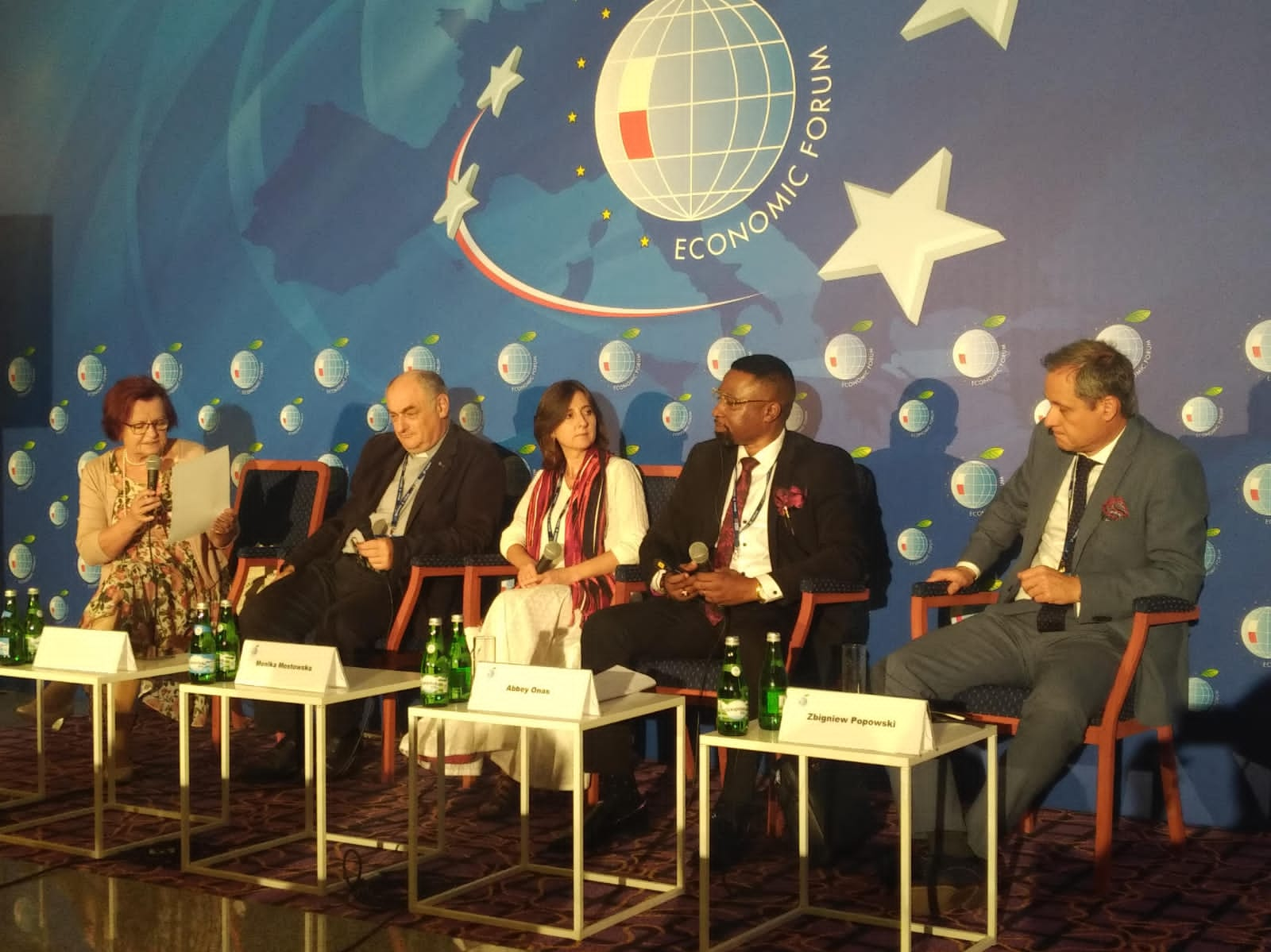 Amidst a resounding call to reshape perceptions about investment in Nigeria by President Bola Ahmed Tinubu GCFR and his proactive policies aimed at inviting more foreign direct investments (FDI) for Nigeria, The Coordinator of the Ogun-Guangdong Free Trade Zone and Chairman, ZGM Investment Group, Dr. Abbey Onas, passionately urged European foreign investors to seize the burgeoning opportunities within the Ogun Guangdong free trade zone and Nigeria as a whole. Speaking at the 32nd Economic Forum in Karpacz, Southwestern Poland, Dr. Onas asserted that Africa should not be depicted as a challenging investment terrain, emphasizing the presence of highly educated Nigerians and Africans eager to collaborate with global partners in achieving great feats.
In a compelling address to a global audience at the 32nd Economic Forum, Dr. Abbey Onas, stirred enthusiasm among several reputable and highly successful Polish and European investors present at the summit by inviting them to explore the immense prospects and opportunities within Nigeria, using Ogun Guangdong free trade zone as the best entry into a very profitable partnership. Dr. Onas mentioned the relentless efforts of the President, Asiwaju Bola Ahmed Tinubu GCFR in his bid to fostering an atmosphere conducive to business growth in the country.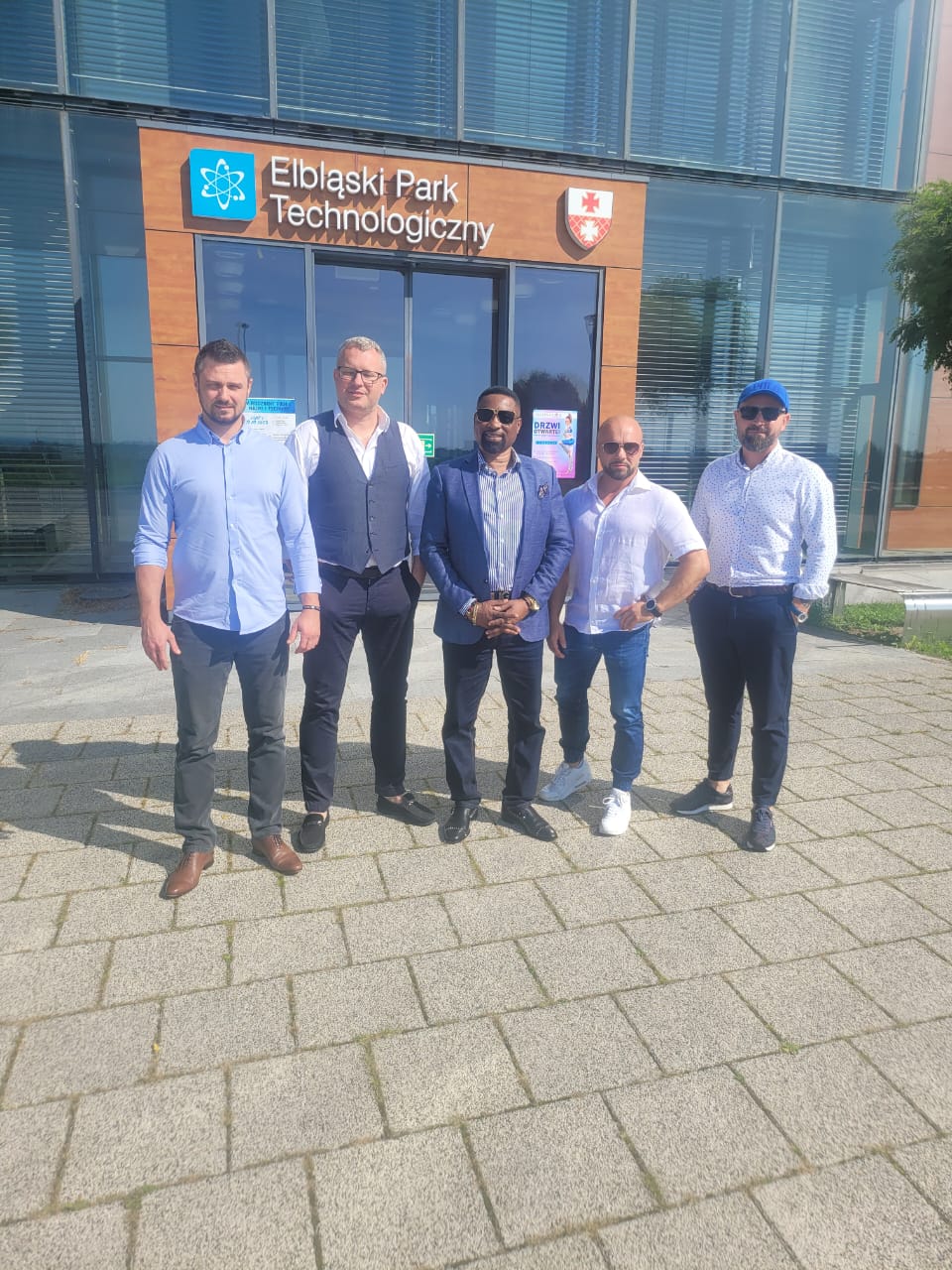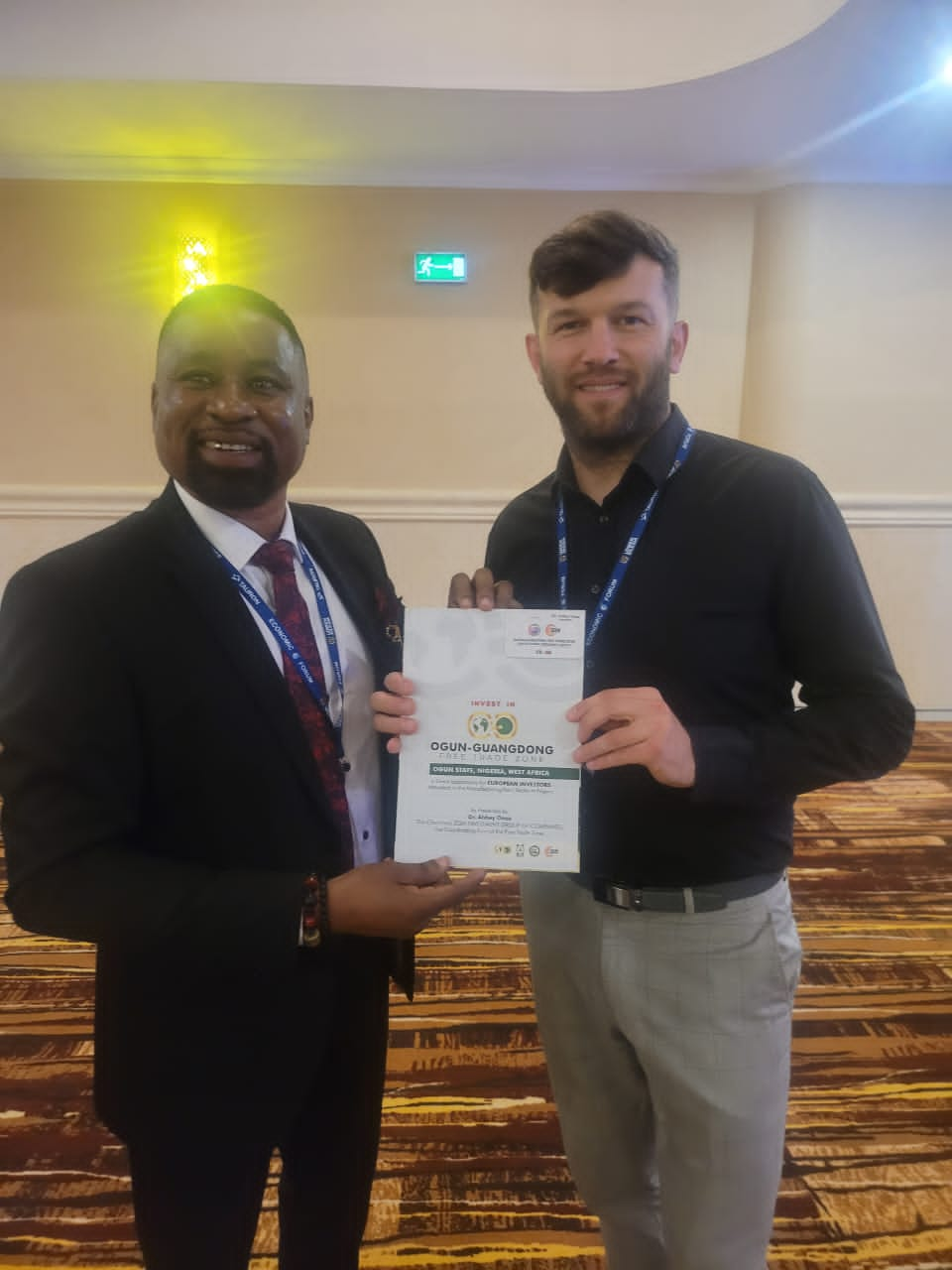 At the heart of Dr. Onas' message was a call to change the narrative surrounding investing in Nigeria and Africa. With unwavering conviction, he therefore urged the media to desist from portraying Nigeria as a challenging and tumultuous place for business and emphasized that the country is home to a multitude of highly skilled business people, qualified personnel legitimately eager to engage in mutually beneficial business partnerships with investors.
Addressing concerns about Nigeria's business environment, the Coordinator of OGFTZ acknowledged that while some investors might be tempted to wait for some years before investing out of fear or doubt, the pace with which the present administration is working on securing foreign interests might mean they will miss out on the available opportunities in a few years time and urged that the perfect time to invest in Nigeria is NOW. He briefly cited President Tinubu's remarkable track record of the economic transformation of Lagos State as evidence of speed of Nigeria's potential for economic growth and stability.
In a bid to attract more foreign investment, Dr. Onas appealed to the European Union (EU) to take proactive measures in sanitizing, enlightening, and supporting prospective investors eyeing opportunities in Nigeria. His plea underlined the need for collaborative efforts to reshape Africa's investment landscape and promote sustainable economic growth.
Dr. Onas also expressed his gratitude to the Polish ambassador to Nigeria for her recognition of the vast opportunities presented by Nigeria's free trade zone. He recounted a recent meeting with the ambassador in Warsaw, where they discussed the potential for fruitful collaboration between Poland and Nigeria in the realm of trade and investment. "Yesterday, I was privileged to meet the Polish ambassador to Nigeria at a forum in Warsaw. She has been doing a lot because she has seen the potentials in Nigeria's free trade zone," he stated.
As the world grapples with economic uncertainties, Dr. Abbey Onas' impassioned call for European foreign investors to consider Nigeria's Ogun Guangdong free trade zone serves as a powerful reminder of the untapped potential in Africa's rapidly evolving economic landscape. His message resonates as a clarion call for global collaboration and transformation, dispelling misconceptions and fostering a brighter future for international investment in Nigeria.