''2016 Will be Characterised by Continued Growth in Retail Contribution'' – FCMB
FCMB Group Plc has stated that its subsidiaries, namely First City Monument Bank (FCMB) Limited, FCMB Capital Markets Limited and CSL Stockbrokers Limited, are well positioned to grow strongly this year. The holding company added that the subsidiaries would also deepen the financial services support they provide to customers and the nation at large with their array of products and bespoke solutions to further enhance customer experience in their respective target markets.
In a statement, the Managing Director of FCMB Group Plc, Mr. Peter Obaseki, said, ''2016 will be characterised by continued growth in retail contribution, stabilisation of wholesale banking revenues and increased focus on cost efficiencies''.
He added that the retail banking business of the Group, which is driven by First City Monument Bank (FCMB) Limited, has continued to, ''show greater resilience and earnings momentum over the years''.
Mr. Obaseki disclosed that FCMB Group Plc would in the fourth week of January this year announce the completion of the banking subsidiary's interim audit, which should pave way for the release of the 3Q15 earnings results of FCMB Group Plc. According to him, "3Q15 earnings as at September 2015, will be materially below earnings for the same period in 2014, due to two factors: a spike in impairments particularly in the energy sector and the significant reduction in trade finance-related revenues due to foreign exchange illiquidity. This trend continued in 4Q15 and largely emanated from wholesale banking activities''. He further stated that, ''we will increase focus on cost efficiencies (opex, funding and risk) in order to restore earnings levels".
FCMB Group, as a holding company, is one of the dominant players in the Nigerian financial landscape with subsidiaries that are market leaders in their niche segments.
First City Monument Bank (FCMB) Limited, which is the flagship of the Group, has evolved to emerge as the largest retail lender in the country, granting over 278,000 loans a year, while also providing the necessary financial support to other activities. The Bank's retail banking business is well diversified across lending, savings deposits, bancassurance, electronic banking, payments and other valued-added offerings with over 3 million customers, 225 branches and other channel outlets spread nationwide. In spite of the challenges facing the Nigerian business environment, the Bank has continued to show resilience and growth in its operations, particularly in the areas of low cost deposits, personal banking, Small and Medium Scale Enterprises (SMEs) as well as corporate and commercial banking. Last year, the Bank emerged as the "Most Customer Friendly Bank" in the country, at the prestigious BusinessDay Bankers Awards, among several awards and accolades received over the years.
Commenting on the growth recorded by the Bank over the years and its aspirations, the Group Managing Director/Chief Executive Officer of the Bank, Mr. Ladi Balogun, said, ''we will continue to do the things we are doing well; driving low cost deposit growth, in order to bring down the cost of funds, through increased acquisition and collections. We will also continue to raise our performance in customer service by building a vibrant, credible and relevant banking brand that everyone wants to bank with. Overall, we are confident this progress and momentum will be sustained, as we continue to grow our market share through service excellence while improving our efficiency ratios''.
One of the Group's subsidiaries, FCMB Capital Markets Limited is rated as one of the top-leading investment and advisory firms across diverse sectors of the Nigerian economy, including oil & gas, power, commercial real estate, financial services, consumer goods and telecommunications. Its services include, but are not limited to financial advisory, debt and equity capital raising (including initial public offerings), mergers and acquisitions, project and structured finance. The company has been involved in landmark transactions in Nigeria over the past three decades; combining innovative advice and proven execution skills, to domestic and multinational clients. For instance FCMB Capital Markets was the sole arranger for the Naira equivalent of US$150 million finance facility for the ongoing 1,120 megawatts Azura-Edo Independent Power Plant in Edo state which is expected to begin producing electricity in early 2017. FCMB Capital Markets has won several laurels, which includes the "Best Local Investment Bank in Nigeria" at the 2014 African Banking Awards, organised by EMEA Finance.
CSL Stockbrokers (CSLS) Limited, the third subsidiary in the FCMB Group, has over 30 years operating history on the Nigeria Stock Exchange (NSE) and is among the top three stockbroking firms. It provides institutional and corporate brokerage services to investors and select issuers. At the heart of CSLS is a robust research platform which supports local and international investors who desire in-depth coverage of the Nigerian capital markets and the economy as a whole. The firm's brokerage platform is accessible through its offices in Lagos, London, and New York.
FCTA uncovers illegal oil refining warehouse in Abuja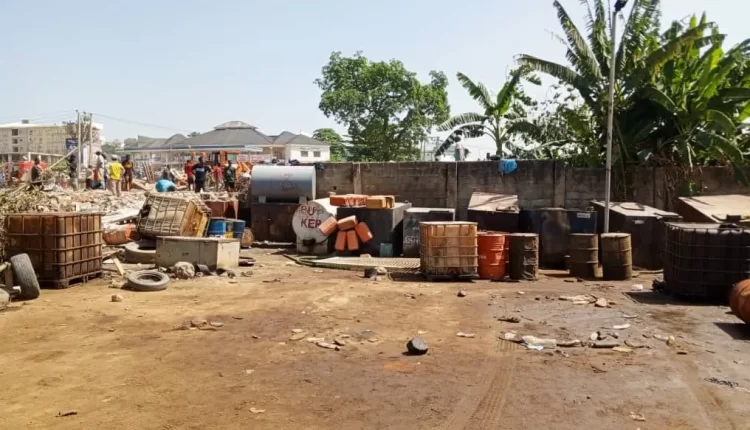 In continuation of the city cleaning exercise, Authorities of the Federal Capital Territory Administration (FCTA) with operatives of security personnel have uncovered an illegal oil refining warehouse in Mabushi, opposite Mobile filling station on Ahmadu Bello way in Abuja.
The Director, Department of Development Control, FCTA, Mukhtar Galadima after the operation on Thursday, said the illegal refining site was discovered during the continuation of the city cleaning exercise.
According to him, about three to four plot of lands designated for commercial purposes have been converted to an area where oil and diesel are being adulterated and circulated to other parts of the city.
Galadima explained that the city sanitation task force will look into the provision of the law and make necessary recommendations to the FCT Administration for further actions on the plots used for the activity.
He said there was no arrest but the items used in carrying out the illegal refining have been impounded.
Galadima said, "During the continuation of our city sanitation exercise in Mabushi opposite Mobile filling station on Ahmadu way, we discovered an illegal refining site where oil and diesel are being adulterated, we have done the needful by moving the items to Nigerian Security and Civil Defence Corps.
"From what we have seen so far, about three or four pilot of lands designated for commercial purposes have been converted to unapproved activities, which we believe the owners are fully aware, there will be consequences.
"We are going to look at the provision of the law and make necessary recommendations to the FCT Administration"
He said the administration will continue to go tough on activities being carried out without government approval,  especially revocation of the titles.
Collaborating, Head, operations FCT Directorate of Road Traffic Service (DRTS), Deborah Osho said the city management team during the exercise also discovered that most of the areas in the Nation's capital have been converted to illegal car mart and motor parks.
She disclosed that fifteen vehicles have so far been impounded since the operation commenced about two days.
Central Bank To Freeze Accounts Without BVN, NIN From April 2024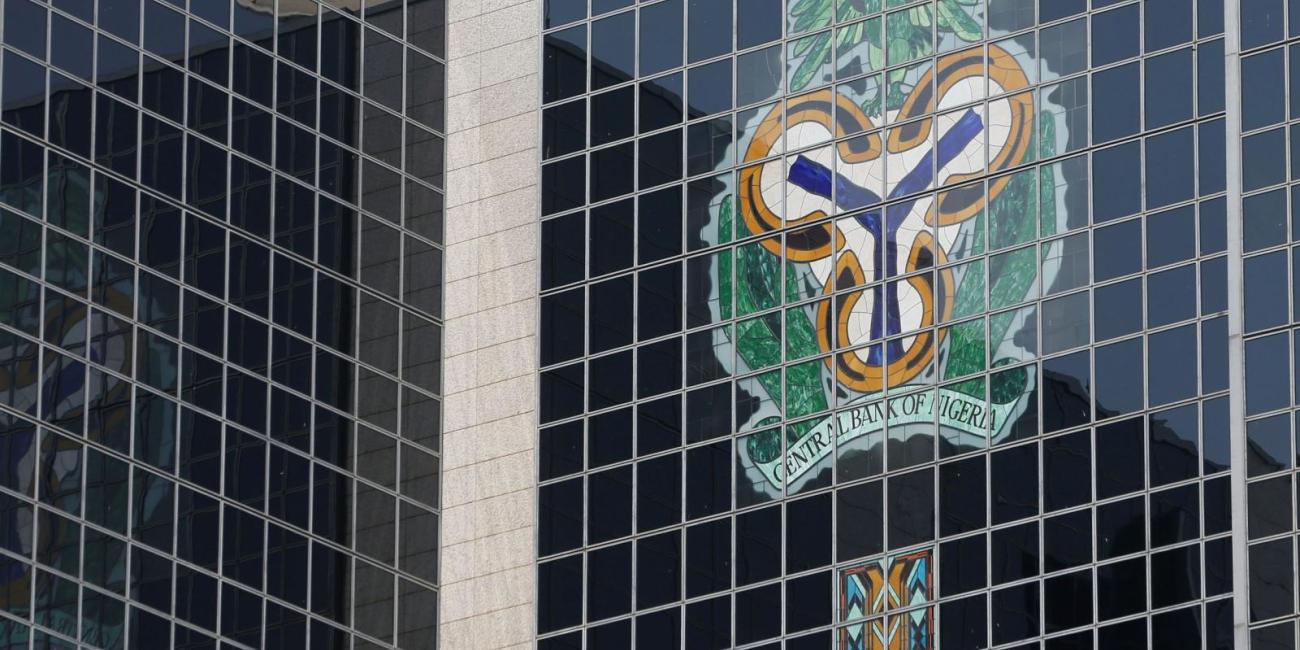 The Central Bank of Nigeria (CBN) said on Friday that it will freeze accounts without a Bank Verification Number (BVN) or National Identification Number (NIN) from April 2024.
This is according to a Friday circular by the apex bank which said a BVN or NIN verification will be "conducted shortly".
It also said all BVN or NIN attached to accounts/wallets must be electronically revalidated by January 31, 2024, according to the circular by the CBN Director of Payments System Management Department Chibuzo Efobi, and the Director of Financial Policy and Regulation Department Haruna Mustapha.
More details later….
Adebayo Alli: Guinness Nigeria gets new Managing Director, Its first Nigerian CEO since 2015 …..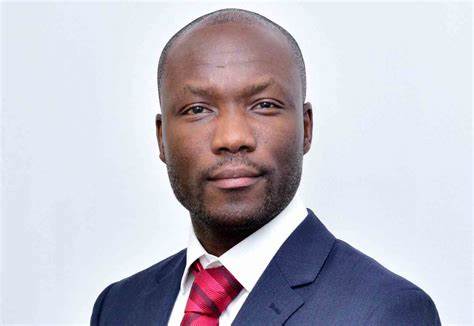 Guinness Nigeria has announced the appointment of Mr Adebayo Alli as its new Managing Director, its first Nigerian MD since 2015.
The appointment comes after John Musunga, the now erstwhile MD of Guinness Nigeria moved to become Diageo Africa's Managing Director for Southern, West, and Central Africa.
The announcement was given after the company's board meeting held on Monday, November 27, 2023.
According to the corporate filing on NGX's website signed by the Company Secretary, Abidemi Ademola, Adebayo Alli would resume his new role within the company on January 1, 2024.
Profile of Adebayo Alli …..
Adebayo Alli, a mechanical engineer by training, holds a B.Sc. in Mechanical Engineering from the University of Ibadan and an MSc in Advanced Process Engineering from Loughborough University, UK.
He joined Diageo, owner of Guinness Nigeria in 2005 as a Packaging Operations Support Manager. Since then, he has gone on to work as project lead for a business transformation project in Meta Abo Brewery Limited, Ethiopia, another of Diageo Africa's businesses. In 2014, he became a plant manager at the Meta Abo Brewery, and in 2015, Supply Chain Director.
Upon his return to Nigeria in 2017, he assumed the role of Operations Director at Guinness Nigeria before shifting his focus towards general management, venturing into multiple senior commercial sales positions within Guinness Nigeria PLC.
His trajectory saw a brief tenure between 2019 and 2020 as the Director for IPS, Reserve & Modern Trade. Subsequently, in 2020, Bayo ascended to the role of Commercial Director at Guinness Nigeria.
What you should know….
Guinness Nigeria's last Nigerian MD was Seni Adetu who served between 2012 and 2015. Since him, John O'Kefee an Irish man became the MD, followed by Peter Ndegwa, a Kenyan, Baker Magunda, another Kenyan, then John Musunga, also another Kenyan.
Guinness Nigeria Plc is majorly owned by Diageo Plc with a 58% stake. In the past, Diageo's only footprint in Nigeria was through Guinness Nigeria and the Managing Director of Guinness Nigeria also doubled as the head of the Diageo brand in the country.
However, after Diageo announced a discontinuation of its import deal with Guinness Nigeria, which meant Guinness Nigeria would no longer import Johnnie Walker and Baileys into Nigeria, it was also announced that Diageo was creating a new "wholly owned spirits-focused business" to manage the importation and distribution of those premium spirits brand in West and Central Africa. Presumably, John Musunga is resuming to head this new business.